All Photos © Dina Chmut Photography
Bursting with positivity and spunk, Dina Chmut is a pro when it comes to giving her clients everything she has and then some. With a passion for capturing the feeling rather than just the look, Dina's work radiates emotion from every angle. While based in Oregon, Dina enjoys traveling to weddings all around the world. Today, Dina is here to discuss her approach and give us a few laughs along the way. Enjoy!
What do you love most about shooting weddings in the Pacific Northwest?
Definitely the beautiful outdoors and never-ending gorgeous scenery! Having shot nationwide across America, nothing quite beats the amazing landscapes of the PNW. We never have the problem of "not having a place to shoot" around here!
What's next for you and your studio?
I'm so excited about shooting amazing destination weddings! I absolutely cannot wait to shoot in the Dominican Republic, Mexico, Hawaii and Nashville this fall & winter. Traveling for weddings is so much fun, I can't imagine a better job. We are also expanding to include outsourcing editing, which is so great as it give me that part of my life back.
Why is it so important to you to document how a wedding feels rather than just how it looks?
I really think that anyone can be taught how to use the camera/gear to shoot a wedding, but there are some things, such as seeing things with a creative eye, that cannot be taught. I once heard a saying that pretty much says it all: "Any uncle Bob can shoot how a wedding looks, but only an excellent photographer can photograph how a wedding FEELS." My ultimate goal is to draw some kind of emotion from my couples when they look at their wedding photos. I want people to re-live the wedding day, and remember how they were feeling at that time, even if 10, 20, 30 years have passed.
How do you like to spend your time when you aren't shooting weddings?
With my family! My kids are my life, they inspire me as a photographer, and really bring joy to our family. They seriously make me laugh all the time, and remind me of myself when I was a little kid – except they are so much funnier! And cuter. I also love to travel, and am always looking to check the next destination off my bucket list. Favorite places visited have been the Amalfi Coast of Italy, Santorini Greece, New York City, London and Paris just to name a few. Can't wait to continue the journey!
What's the worst job you've ever had?
Probably a fast food fried chicken joint. I will forever have the scent of that fried chicken embedded into my brain! Although I was super young, working there really made me set goals in life and want to get somewhere. Somewhere far away from that chicken! At the time, I never thought I was artistic enough to get paid for doing photography… it was kind of like a really far away dream that was totally out of reach. And then it all ended up working out!
What gets you up in the morning, literally and/or figuratively.
My kids needing to eat breakfast… Or my phone going off non-stop. More likely than not, it's the combination of both things. Most days/nights, I'm a super late night-owl, and my worst punishment ever is waking up early. Like, anything earlier than 8am, please don't talk to me, I can't promise it will end well.
What gets your heart racing – both personally and professionally?
That feeling when you really NAIL a super epic photo. Or when you're not expecting anything that great, and you just get some pure magic happening in front of your eyes. I mean, if that isn't heart- racing, I don't know… What is? My husband is pretty hot, he gets my heart racing too. Hot hubby, epic photos. Good combo!
Who and what gives you ideas and inspiration?
I draw the most inspiration from my couples. I let them be, let them love on each other, and usually some pretty good stuff happens. They do things on their own that make a lightbulb go off. Also, when a couple is down for any suggestion I might throw their way, it really inspires me to think a little more outside of the box, and exceed their expectations.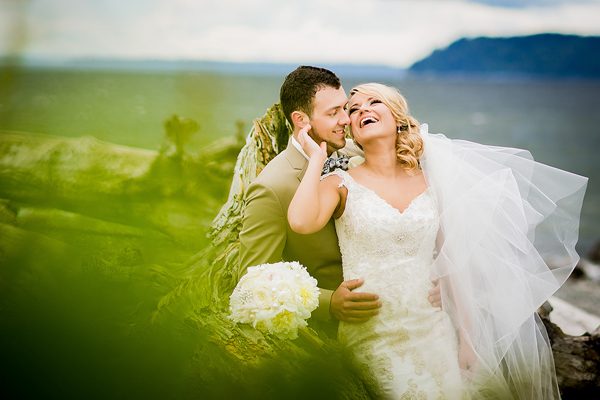 What really gets to you at weddings? Makes you emotional? Makes you laugh?
Even after shooting over 100 weddings, I'm still that photographer that wipes away tears as the bride walks down the aisle, or during emotional speeches, when the bride's dad sees her for the first time… Like, can I just keep it together? I just love it when people are real as real gets, and don't hold anything back.
How has witnessing so many weddings impacted your life/outlook?
It has made me a better wife. No, really, hearing all those ceremonies, helps me be a better person/spouse in my own marriage. It's like a constant reminder of the vows I made, and how important love and a strong marriage are! Being a wedding photographer has also broadened my outlook on life. I am so much more open, comfortable with being myself, and willing to do almost anything. It has made me realize that happiness is the most important thing. And also that good wedding cake is pretty important.
How do you know you've done a great job for your wedding clients?
When they can't stop getting emotional! If they are crying, laughing, saying "woooow" while looking at their wedding photos, that for me is the utmost gratification. I set pretty high standards for myself, and during a really busy wedding season, the easiest thing would be to go into "robot mode" and just shoot pretty pictures. But I really do push myself to create unique images I have never taken before.
How did you get into wedding photography?
My husband bought me a Canon Rebel for my birthday. I loved it, and the thought of doing photo shoots with it briefly crossed my mind, but I honestly was so scared and clueless on how to get started. Being completely self-taught, it took a lot of trial and error, not giving up, and taking thousands of photos practicing. The encouragement of my friends and family kept me going, when things just seemed so far and impossible. Social media wasn't what it is now, so I didn't have very many resources as to how to improve as a photographer. I would literally sit and read how-to photography books at the book store. And this was only 6 short years ago, it seemed like Facebook was just getting popular. I think my determination to succeed was what propelled me forward, to take risks even when I was unsure of what would happen – like shooting my first wedding without ever having second shot for anyone before. What was that bride thinking?! Thankfully it worked out pretty well, and made me want to just keep getting better and learn more!
What changes/improvements have you observed within your photography over the years?
In the first year or two of shooting, I was so focused on knowing how to operate my gear, that I wasn't even thinking of much more than that. I definitely didn't realize how many different hats a photographer has to wear. The photos were very standard and actually pretty boring. But as time passed and I grew more comfortable and knew the technical side more and more, I was able to focus on other aspects of shooting weddings to make my work stand out a little bit more.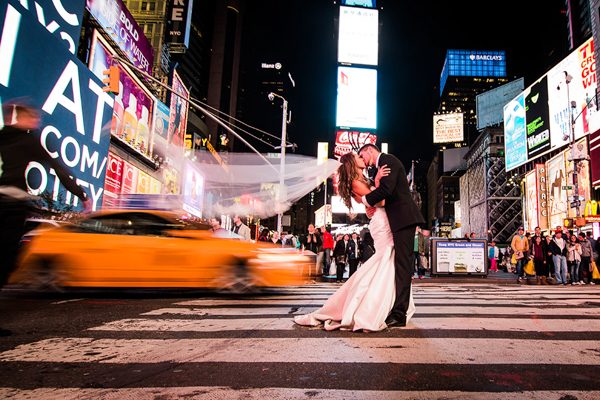 What three photographers do you admire or who has inspired you, either in the past or right now?
-Daniel Usenko (DanielUsenko.com) was such a good influence when I was rookie. He told me when my work sucked, taught me what "good light" meant, and was there for me when I was learning the ropes and didn't know what the heck I was doing. He is genuine, caring, and is now a good friend.
-Chrisman Studios (chrismanstudios.com) Ben and Erin are just incredible photographers, whom I have always looked up to and admired. Their work constantly blows my mind.
-You+We photography (youpluswephotography.com) really makes me think outside of the box and stop and enjoy every photo they share. They inspired me to learn about light, and not to take lame photos.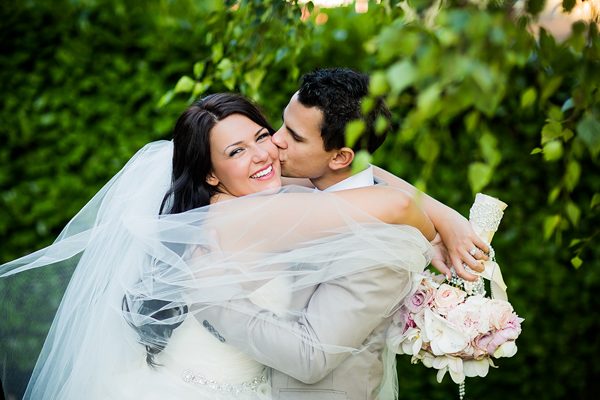 Any advice for couples who are looking for their perfect wedding photographer?
Meet with several photographers who's work you admire, and see who you really connect with. I feel like when you click with your photographer on a personal level, it's easy to let your guard down completely, trust them to do their thing and then receive incredible images as a result.
Favorite trick to capture images of reluctant subjects? (kids, grandparents, nervous-in-front-of-the-camera-types)
With kids, taking that minute without the camera in their face to just talk to them a bit, and when they're feeling comfortable with you, kids are more open to letting you in. Also bargaining with them "if we take one pretty smiling picture for mommy, we can do a silly face picture afterwards!" Usually kids love silly pictures, and will take the deal!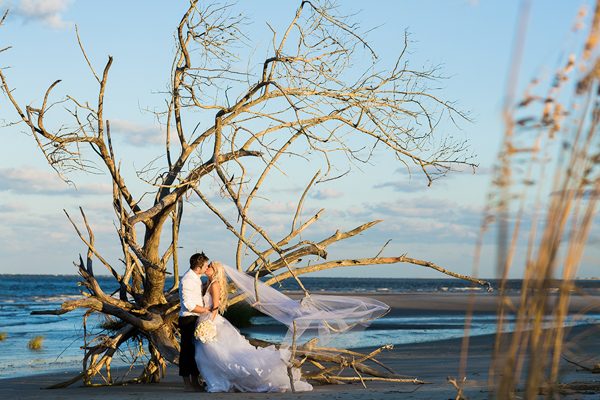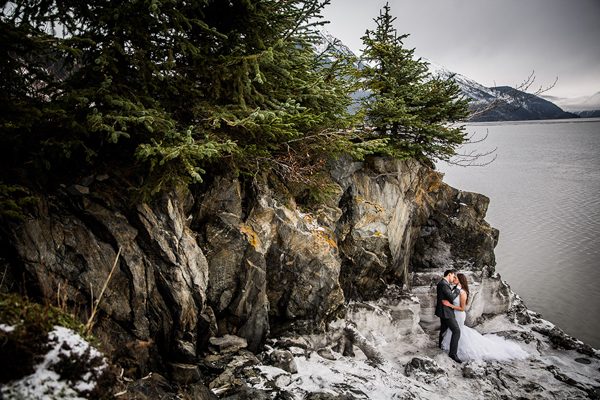 Best advice you've ever received about being an artist?
Don't be afraid to try something new, even if you are being questioned – you never know how much you might love the outcome! Also be confident in yourself. Sometimes while shooting, it seems as though everything is against you, but never let it show- chin up, calm, cool, and collected. People will believe what they see, and feed off of your enthusiasm and positive attitude.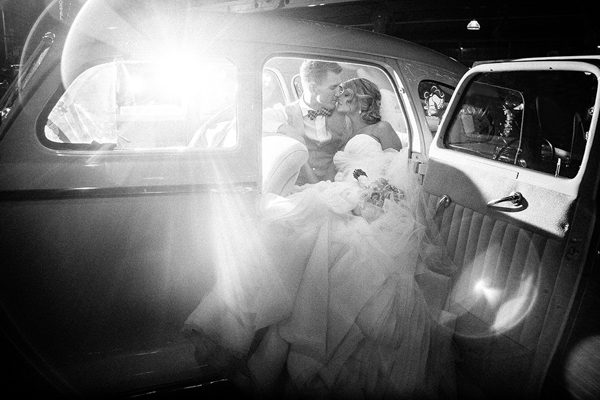 Such stunning work. Thank you so much, Dina. Your photography is constantly inspiring us here at the Junebug office and it was lovely to learn more about your method and approach! To learn more about Dina and view more of her gorgeous imagery, head on over to her member portfolio.