Today we have an extra special treat for you! The amazingly talented and super cool Helena and Laurent of Helena and Laurent Photography are here to shed light on who they are and how they've become such a dynamic duo and an inspiring force in the wedding photography industry. Enjoy!
If you could have a superpower, what would it be?
Helena would have the ability to create beautiful sun flares and magical fog on command and Laurent would have the power to make birds fly into our shot on command – together we would rule the world.
How do you like to spend your time when you aren't shooting weddings?
When the wedding season hits it's really all consuming so our favorite way to blow off steam is to hike in the redwoods with our puppy, Lucky. Travel is our shared passion and we really look forward to our adventures together. We don't book during our off-season and instead we immerse ourselves in foreign cultures for months at a time. This last winter we rode motorbikes up the coast of Vietnam, surfed in Mexico, and explored some remote areas of Indonesia. We always bring our gear and take lots of photos. You can check out a bunch of our adventure photography here >> http://www.helenaandlaurent.com/adventure
How do you prepare for a shoot or a wedding?
Happy thoughts and coffee.
Have you always wanted to be a photographer? If not, when do you remember knowing?
We both studied fine art and photography in college but neither of us knew specifically what we wanted to be, and we certainly never thought that we would be wedding photographers. Most wedding photography seemed cliché or tacky. It wasn't until later that we discovered how authentic, beautiful, and artistic wedding photography can be. The real turning point was when a friend asked us to photograph her wedding. After that we were hooked, we loved it.
What is your favorite moment or tradition at weddings?
We love the quiet personal moments: sitting on the porch sharing stories, listening torecords together, watching the sunset over the Pacific Ocean. There are no rules when it comes to weddings and we have a special appreciation for couples that throw out some of the traditions and make it all their own.
What really gets to you at weddings? Makes you emotional? Makes you laugh?
This sounds simple but seeing other people feeling emotional makes us feel emotional. Sometimes people are sharing really touching moments from their lives and while we are taking photos, we are also wiping tears from our eyes. Sometimes we look across the room at each other with this look of, "wow, that was amazing."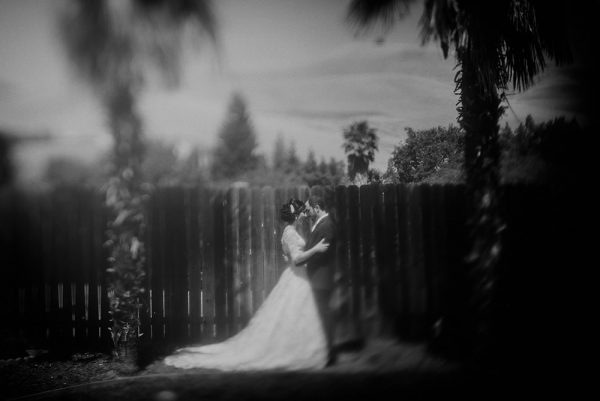 How do you know you've done a great job for your wedding clients?
We really believe that a person's experience of their wedding, and their experience of taking photos, should be as fun and rewarding as the photos themselves. We know we've done a great job when at the end of a wedding, when we are giving the couple a hug good-bye, they tell us that they loved hanging out with us. If it feels like we have added lots of good laughs to a wedding, we have won.
What do you find to be the biggest challenge/most difficult part of being a wedding photographer?
By the time we're done working, and can finally start partying with you, we are generally too tired from shooting all day and have to go straight to bed.
What would you be doing if you weren't a wedding photographer?
An aspiring wedding photographer
Why photography? What draws you to it?
We love photography because it allows us to tell stories and record memories. There's so much beauty and magic in the world, and photography is the perfect tool for sharing and preserving some of it. We also love the pace of it. Thinking on our feet, problem solving, and reacting to our environment makes us feel alive. It's our favorite thing to do!
Besides weddings, what/who/where would you love to be able to photograph?
Bill Murray, if you are reading this right now, let's do this!
Do you have a favorite camera or lens? Do you shoot digital or film or are you a hybrid-shooter?
Our favorite camera is the one the one that get's the photo. This whole industry is plagued with a consumerist and often-dogmatic attitude about equipment. Nikon vs Canon, Mirrorless vs DSLR, digital vs film, and everyone trying to find out what lens is best. We think that each tool has different strengths and, in the hands of talented photographer, you can make magic with anything.
We are hybrid-shooters. We offer a medium format add-on to our digital wedding packages.
Any advice or couples on how to look amazing and feel comfortable in their photographs?
Hire a photographer you love and then stop worrying about the photos. Best way to make sure that you get amazing photos is to make sure that you are having fun.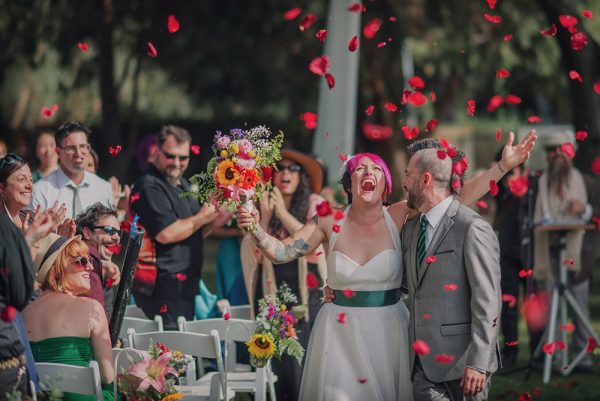 One thing you'd like couples to know before their wedding?
Many people make the mistake of focusing too much on the details but in the end, none of them matter more than a couple having the time to enjoy their day. Your wedding should be an amazing party and the most important thing is that you have fun.
Favorite trick to capture images of reluctant subjects? (kids, grandparents, nervous-in-front-of-the-camera-types)
We like telling people to explore while we figure out the next photo. Once the pressure is off, people start to relax and act natural again, and that's when they look their best. But secretly, while they are enjoying themselves, we are hiding in the bushes taking photos.
Also, lots of high-fives. Kids love high-fives. And so does grandma.
Thanks to Helena and Laurent for their energizing words and, of course, stunning imagery! To view more work from Helena and Laurent, be sure to check out their Junebug member portfolio and website.