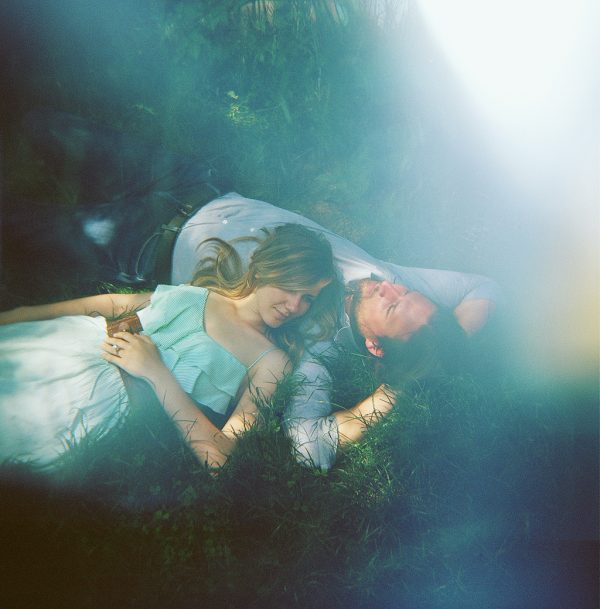 All Photos © Julie Pepin Photography
Based in Los Angeles, Julie Pepin has quickly won us over with her edgy and unique style. Whether she's shooting in a field full of golden light or in the urban streets of LA, Julie takes photos that are simply compelling. We sure are glad Julie's tanning salon career didn't pan out because getting to work with her and promote her photography is too much fun!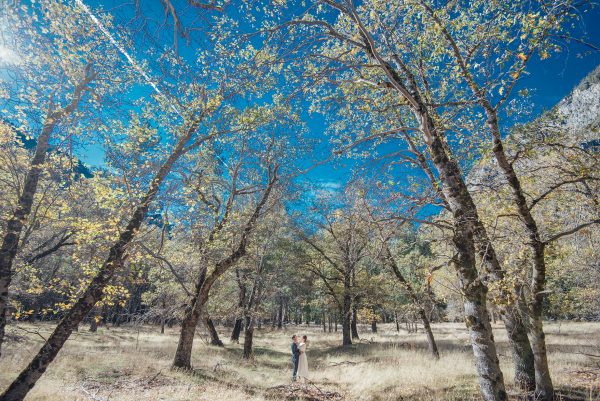 If you could have a superpower, what would it be?
I would be invisible so I could get super intimate photos of people with their guard 100% down. That sounds creepy, but imagine the photos you could get! I would promise to use that power for good and not evil.
What's the worst job you've ever had?
I worked at a tanning salon and was fired because I wasn't selling lotion to people. Nobody really needed the lotion so I never tried to get them to buy it. It's the only job I've ever been fired from. I am for sure not a sales person. I'm also pale and didn't use the tanning beds so that probably didn't help.
How do you like to spend your time when you aren't shooting weddings?
I travel for most of the weddings that I photograph and spend the majority of my year on the road, so when I'm not shooting, I really like to be home. I listen to my records and edit in my nook. I drink a lot of coffee and stare out the windows. I think it's important to spend time away from a screen and to give yourself time to daydream, so there is a bit of that.
What gets you up in the morning, literally and/or figuratively.
If it's a non-shoot day then I wake up with my boyfriend. He works "normal" job hours so it's nice to have that regular wake up every morning. When you are self-employed it's very easy to keep weird hours working all night, sleeping a little longer through the day, and then getting up and feeling half human. I really enjoy having a 7 AM wake up time and starting my day on a "normal" schedule.
What are you looking forward to most right now?
My boyfriend and I are going to Iceland in the next couple of months and I am very, very excited about it. I travel a lot for work but am often times seeing amazing places alone. Which can be great in its own way, but I'm happy to be sharing this particular experience with someone I love.
What gets your heart racing – both personally and professionally?
Personally and professionally, it's seeing new landscapes. And then a million other things — all the different types of light you come across on any given day, a good song, a warm rush of wind against my face, the smell of rain, when someone articulates something I've been thinking or feeling in just the perfect way.
What really gets to you at weddings? Makes you emotional? Makes you laugh?
I really love the toasts and the reactions that they sometimes elicit. I love when people give embarrassing speeches that they aren't even aware are embarrassing. I love hearing little stories about the bride and groom and backstories about how everyone met. But I've actually teared up the most often when everyone is dancing at the reception a little drunk and very happy and just wildin' out. It really gets me right in the heart that all these people are there to celebrate these two people in love and they are full on good food and are sweating profusely shaking their bodies around not caring about anything except being happy with the couple in that moment.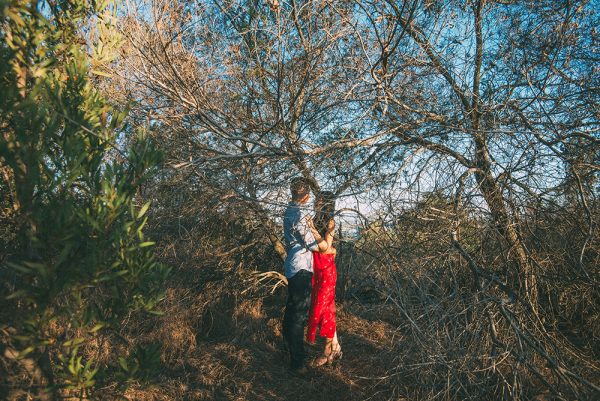 Where do you want to shoot next?
I would love to shoot in Scotland, anywhere in the Pacific Northwest, Iceland, Singapore…pretty much everywhere.
How has witnessing so many weddings impacted your life/outlook?
Every couple has a different way of interacting with each other, and it's eye-opening to see all the varied ways that people can and do love each other.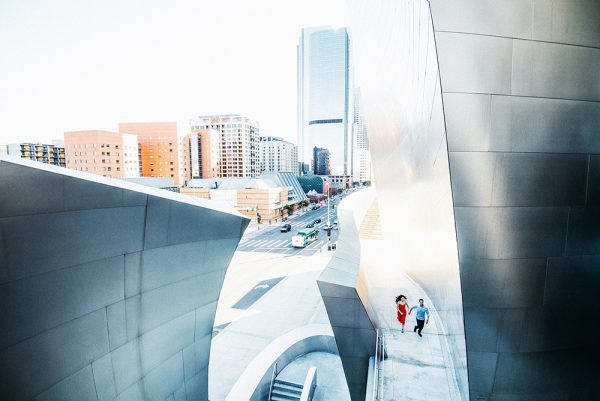 How do you know you've done a great job for your wedding clients?
When they email me after I've sent them all of the photos and they tell me that their mom cried while looking through them. Mom tears are the best tears. And just to be clear we are talking about tears of happiness; I, thankfully, don't think my photos have ever elicited sad crying.
How did you get into wedding photography?
One of my friends was getting married and she couldn't find a wedding photographer that she loved. She really liked my photos and asked if I would shoot her wedding. At that point I had never even been to a wedding, let alone photographed one, but she was insistent that I do it — so I did and the rest is history! Thank you, Lisa!
Why photography? What draws you to it?
I don't really know…or at least I'm not great at articulating it, which is probably one reason I love photography so much, the whole "worth a thousand words" thing. As unfortunately cheesy as it sounds, photography really is an extension of who I am. If I wasn't getting paid to do it I would still be doing it everyday. I've been taking photos from the time my mom gave me a camera in the second grade and haven't stopped since.
I really like that photography is both a document of the past and a way to tell a story for the future. At its most basic level, it seems like a superpower because you really are freezing time. You can stare at a photo and see things in the background that you didn't catch when that moment was actually happening. You find little expressions on peoples faces that maybe go by too quickly in real time to see. And then there is just the fact that I am very curious about other people and looking at other people's photos just makes me really happy. I don't care if people are sharing photos of their food, pets, babies, friends, family, significant others, or the space around them — I love it all. I love seeing what other people are excited about even if what they are excited about isn't necessarily the most exciting thing to the rest of the world.
Who has influenced your photography?
Marc Chagall, John Waterhouse, and Henri Cartier-Bresson.
Besides weddings, what/who/where would you love to be able to photograph?
I really love photographing real people doing real things — which is why I love shooting weddings so much. I am trying to be more gutsy with street photography. I constantly see people on the street that I want to photograph but I get nervous that people will think that I am making fun of them or somehow going to do something negative with the photo that I would take, so I need to be more bold and brave with that.
What three photographers do you admire or who has inspired you, either in the past or right now?
Any advice for couples who are looking for their perfect wedding photographer?
I think it's important to really connect on an emotional level with the work that a photographer has put out, which seems to be an obvious statement, but I think sometimes people might get caught up in how eloquently a photographer can describe what they do. Couples might think it's important to ask a lot of questions that I think they have been told to ask by wedding magazines or something, but nothing that I or any photographer says should be more important than the photos that they see. If you aren't knocked on your ass by a photographers work then who cares about what their favorite thing about shooting weddings is. The photos you see should make you feel what you want to feel when you look at your own photos. Do the photos make you feel something? If not maybe that's not the perfect wedding photographer for you.
What makes you give yourself a mental high five?
When I know the couple is over-the-moon happy after I send them all of the finished photos. No high-fives 'til everyone is thrilled with the end result.
Best advice you've ever received about being a happy human?
Be happy.
Massive thank yous to Julie Pepin for sharing her stunning work and lovely mentality on photography, life, and weddings! Love Julie's work? Be sure and check out her Junebug member portfolio to see more!