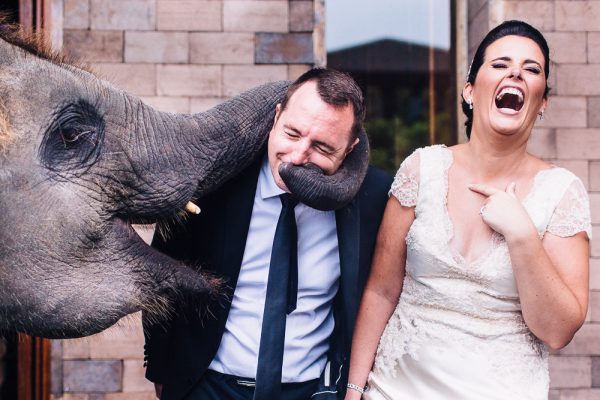 All Photos © Liam Collard Photography
There's no doubt the image above has been a long-standing Junebug favorite. How can you not smile while looking at it? Behind the jovial photograph are Liam and his partner (in both life and photography), Stam, who have created a business built around exploration, new experiences, and expanding their wedding photography prowess. Very few photographers have a story quite as inspiring as Liam's; his description of life prior to being a professional photographer sounds uncannily familiar to the plot of the classic movie Office Space. Anyone who has a dream can benefit from the courage and tenacity Liam displayed by making the big leap from corporate employee to freelance artist. And, also, from his charming, uninhibited, thought-provoking imagery.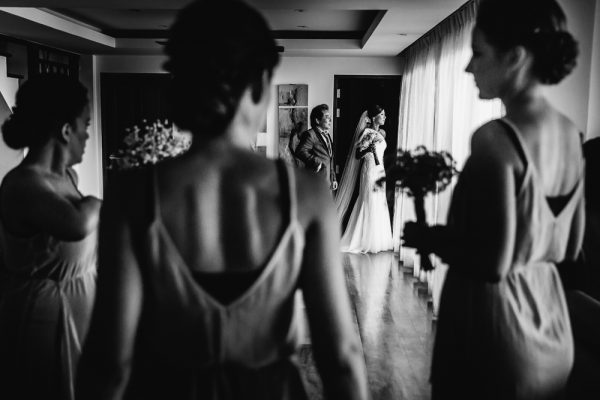 Tell us a bit about yourself.
I am from London and Stam is Thai; we met through another photographer and love shooting weddings, travelling the world, and photographing different cultures both at weddings and on personal travel projects. Our French Bulldog, Bob, is very special to us and we like nothing more than walking him down the beach at sunrise or through Richmond Park in London when we are in Europe.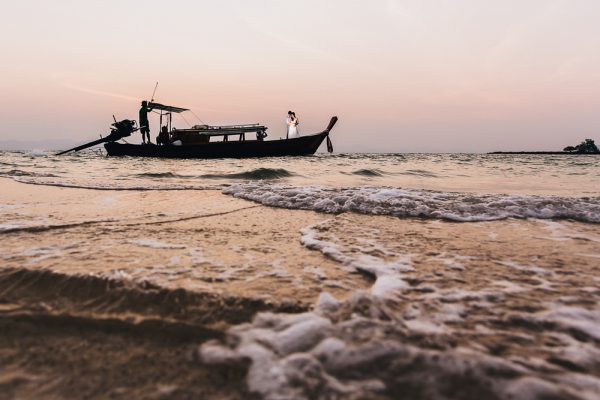 How did you get into wedding photography?
I had always wanted to and frequently dreamed about it, but I'll call it "The Gift of Desperation." I hated having an office job and eventually got to a point where I was prepared to take the leap of faith necessary to make it happen. It took me a while to get to the point where I was ready to leave the comfort zone of a salaried job. Luckily, it happened, and now I have the most incredible job. We haven't looked back since that day six years ago and we couldn't be happier!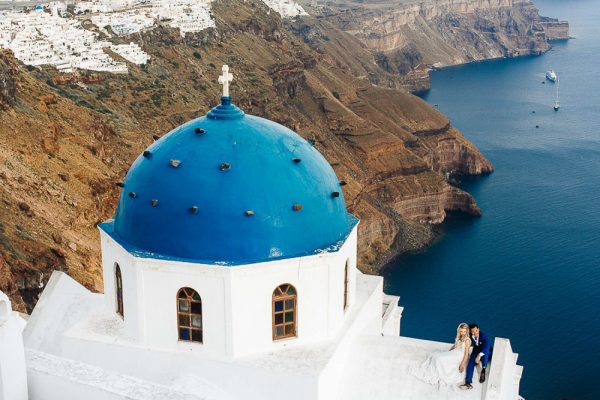 What gets your heart racing, both personally and professionally?
My camera brings me into the present moment and makes me notice things I'd otherwise miss, both while shooting weddings and while I'm out and about working on personal projects and living life. Capturing new and interesting experiences always excites me. We are very fortunate to get to travel the world with our job and experience so many new things all the time. I am grateful for that every day.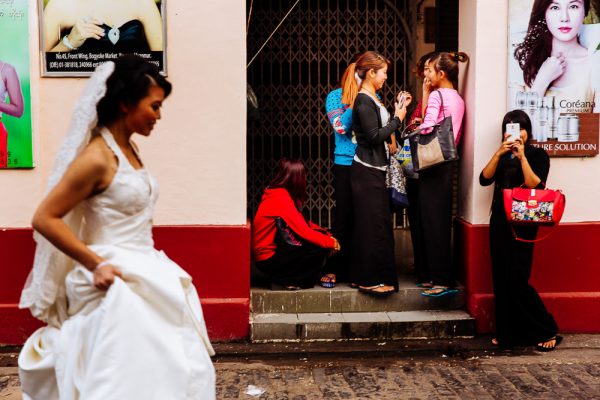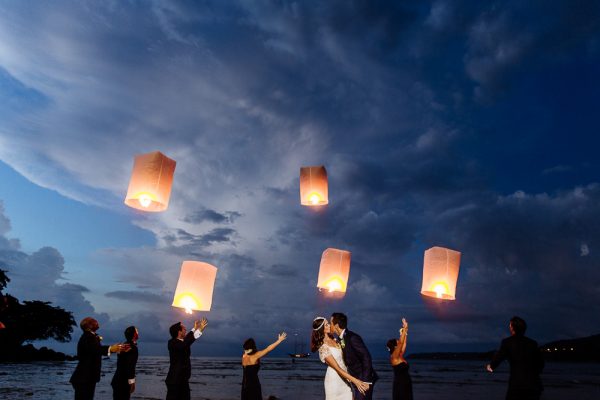 What is your favorite moment or tradition at weddings?
I love the energy in the early part of the day when there is a lot of excitement in both the girls' and boys' rooms while they get ready. But, honestly, there are so many cool things that happen at destination weddings, it's hard to pinpoint one thing. We do love shooting Indian weddings; they are so colourful they take on a life of their own.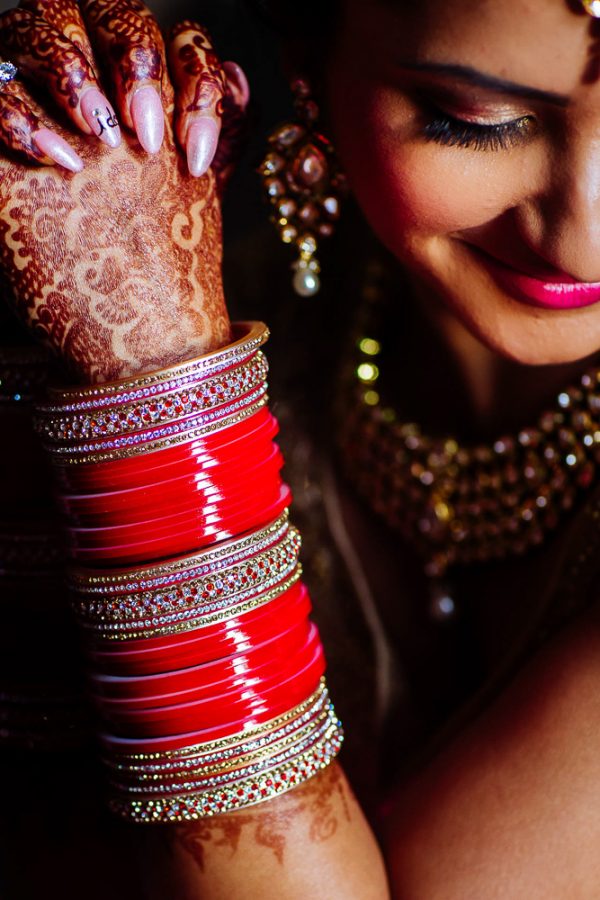 Where do you want to shoot next?
New York City — we have a booking there this year and we can't wait.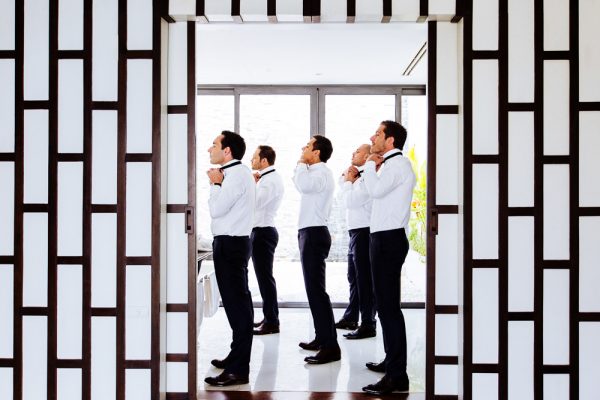 Besides weddings, what/who/where would you love to be able to photograph?
We have done various travel projects of traditional communities all over the world. This includes a remote hill tribe in Northern Thailand that has their own culture and way of life, as well as a riverside community in the Amazon rainforest in Brazil. We have many more projects planned and Nepal is next on our list.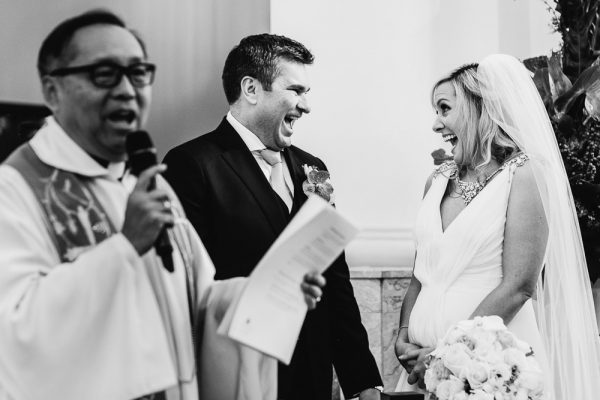 Who and what gives you ideas and inspiration?
Inspiration comes from all around me. I think photographers are greatly influenced by their personal experiences, as it is how we see the world. But in the form of photography, I've always loved looking at work by photographers who specialise in fashion, landscape, photojournalism and travel. I try to bring parts of all of those genres into my wedding work.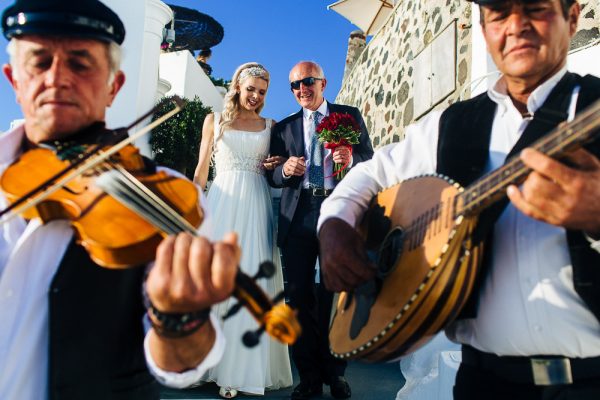 How do you know you've done a great job for your wedding clients?
Most of our clients are very emotional after looking at their wedding pictures and frequently call us to tell us they cried whilst looking through them. A recent bride from a wedding in Thailand told us she stayed up all night after looking at them and couldn't sleep, as she was so overwhelmed by them. That was amazing to hear and makes all the hard work even more worthwhile. Hopefully, she has caught up on some sleep now!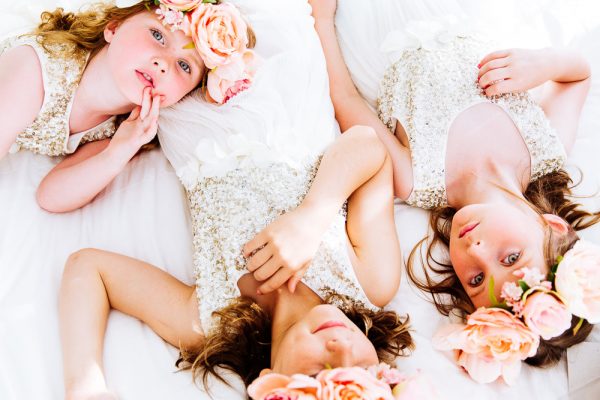 What do you find to be the biggest challenge/most difficult part of being a wedding photographer?
Sometimes not being able to eat for 10+ hours is a challenge, as we love our food! To come well-equipped with some fruit and nuts normally helps, though!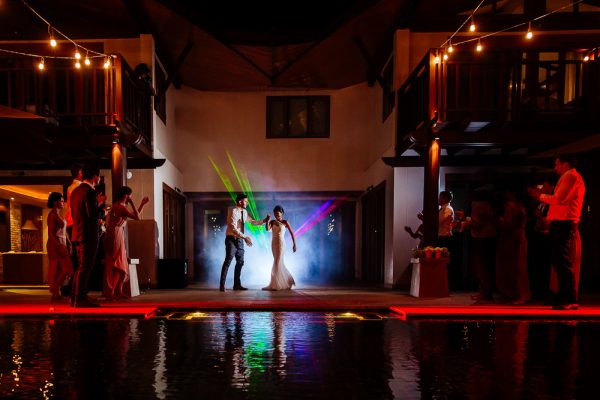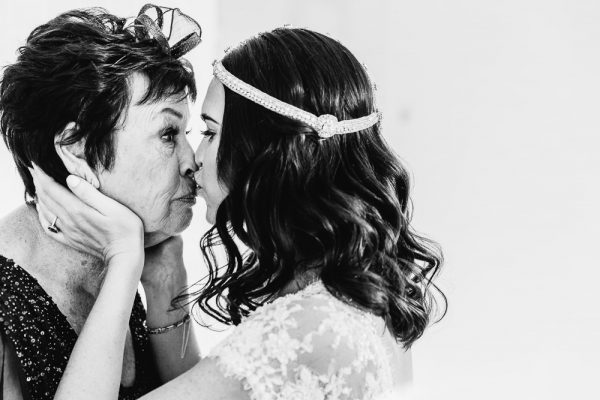 Do you have a favorite camera or lens? Do you shoot digital or film or are you a hybrid-shooter?
Canon 5d 3 and 35mm 1.4 lens — this is my go to lens and I capture 80% of a wedding with it.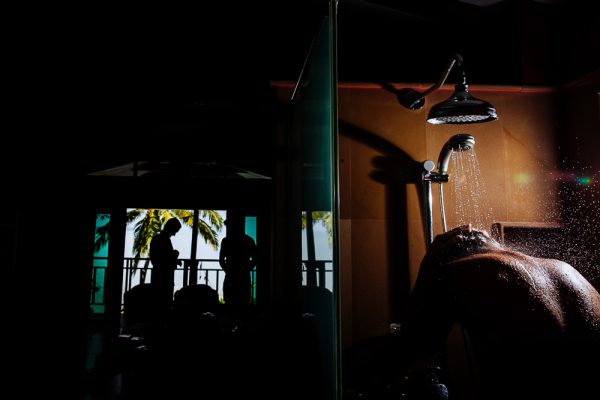 Describe your wedding photography style in six adjectives or less.
Vibrant, Evocative, Humorous, Dramatic, Intimate, Creative.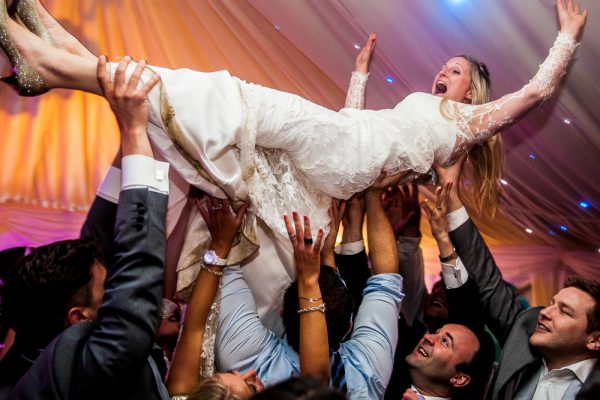 What photographers do you admire or who has inspired you, either in the past or right now?
Mike Garrard is a great friend and fellow Junebug photographer based in London that has helped me a lot, especially when I first got started. And Ben Chrisman of Chrisman Studios in California has been a great mentor to Stam and me. Both of them are fantastic photographers and great guys!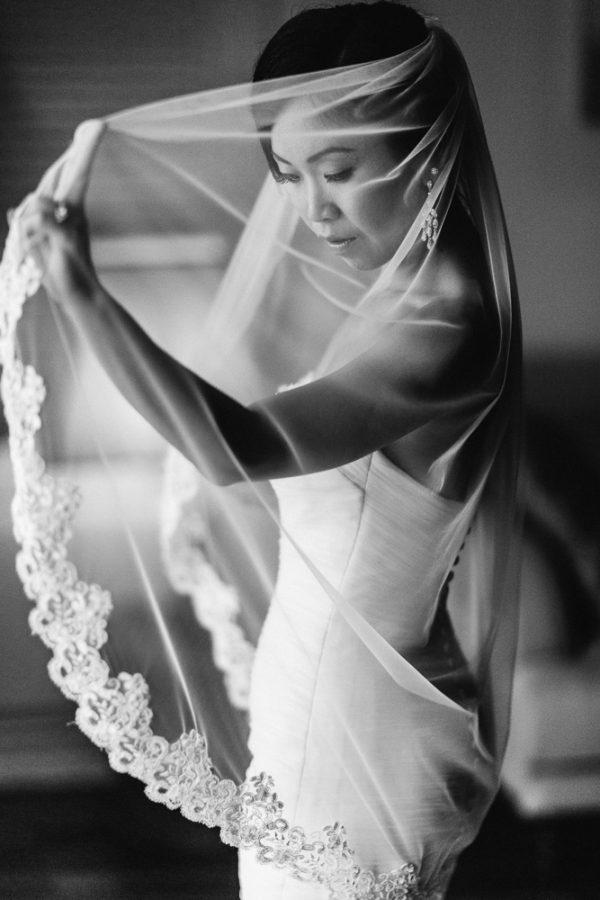 Do you have any advice for beginning photographers, wedding or otherwise?
Always put your client first and have fun; it's an amazing opportunity being asked to take pictures for other people. Learn the craft properly from other pros who you are inspired by and then practice every day. Don't be afraid to take a bad image — you can't get better waiting for the perfect opportunity all the time!  And don't be fooled into thinking photography is about the camera you use, it's only a tool. Switch it into manual mode whenever possible and play around until it's second nature, only then can you truly work freely and uninhibitedly.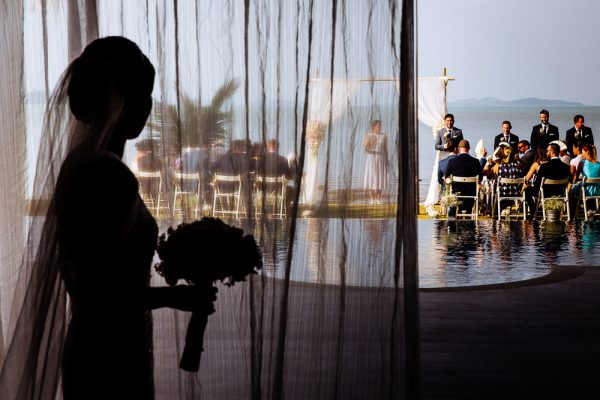 What are looking forward to most right now?
The next 12 months we are working in eight different countries and will be meeting some amazing new people, which is very exciting!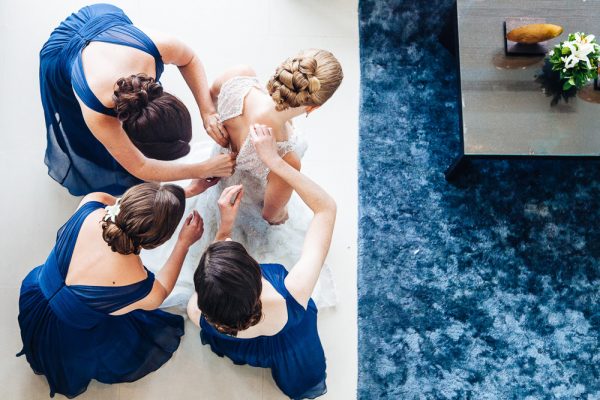 Best advice you've ever received about being a happy human?
Be grateful for the small things in life and the big things will look after themselves.
Is there one thing you'd like your couples to know before their wedding?
We will be there every step of the way, so enjoy yourselves knowing we have everything covered for you.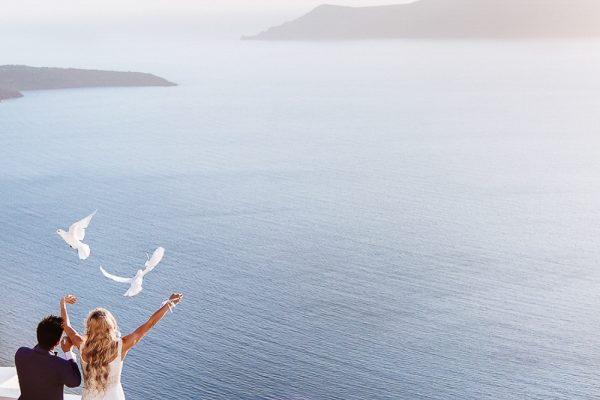 We would like to give a special thank you to Liam Collard for sharing this exclusive look into his story, past and present. For all the readers wanting to see more of Liam's work, just head over to his Junebug Portfolio found here.