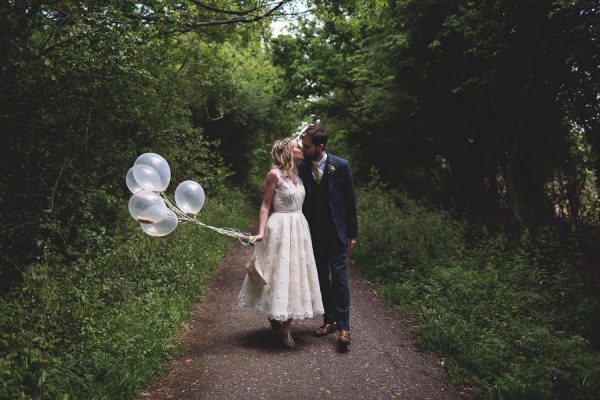 All Photos © Devlin Photos
Well, everyone, prepare to be entertained. It's the souls out there like Lisa that make our jobs easier and even more enjoyable. Lisa Devlin of Brighton has revealed herself to be even more than an incredibly talented artist – she's a pretty damn funny one, too. There's nothing more appropriate than the unicorn that stands as her business logo, for it silently and symbolically represents her in the best way possible. She's created a school for wedding photographers, her own Lightroom Presets and Photoshop Actions, and somehow, has managed to keep a hold of her sanity. She's got one cool perspective and some really good stories featuring the likes of Kate Moss, Robert Smith, and Van Morrison.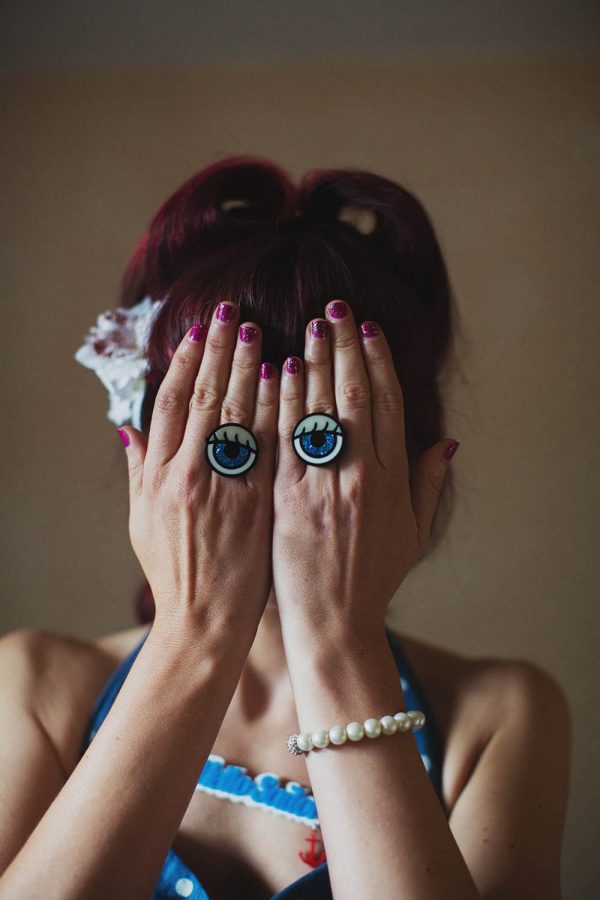 Give us a classic, 'First Day of School' introduction of yourself:
Hello, my name is Lisa.  I was born and raised in Northern Ireland until I got into some trouble at school and then my parents sent me to live with my aunt and uncle in Belgravia in London. They were incredibly wealthy and I was treated like a princess with staff at my beck and call… Oh, sorry, I think I'm getting confused with the Fresh Prince of Bel Air…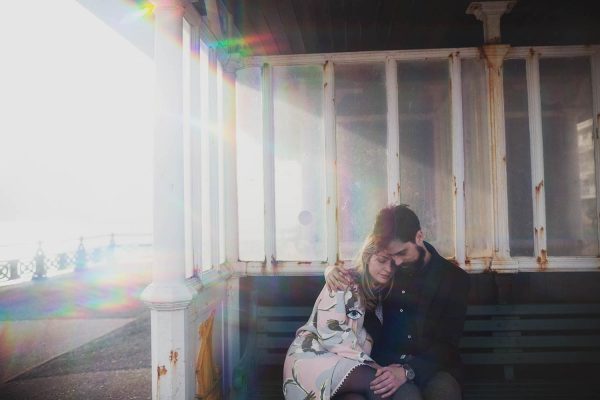 You meet a friend of a friend at lunch, and they ask you, "So what do you do?"
I shoot, edit, sleep, and repeat…in between all that I spend a lot of time thinking I'm busy, when really I'm just staring at social media.
What achievement, moment, or success are you most proud of?

Receiving the first ever award given to a wedding photographer by the British Journal of Photography. The magazine began in 1854 and it's a sign of how much respect wedding photography gets now. It was a huge shock to win and it opened so many utterly unexpected doors for me.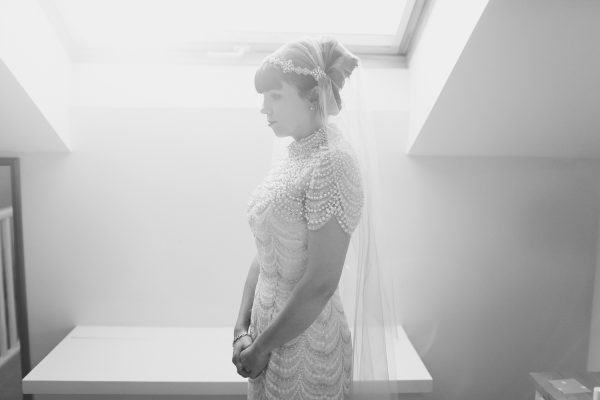 How did Photography Farm come about?
After I won that award, my inbox filled up with questions from other photographers. It was taking me until lunchtime just to answer them all so I offered my first workshop in my home. Photography Farm grew from that; now we offer workshops, residential courses and online training for wedding photographers in the UK. It's been a wonderful experience, especially hosting workshops from some of the world's leading photographers. This year is going to see Farm grow again in some thrilling new directions, and I can't wait.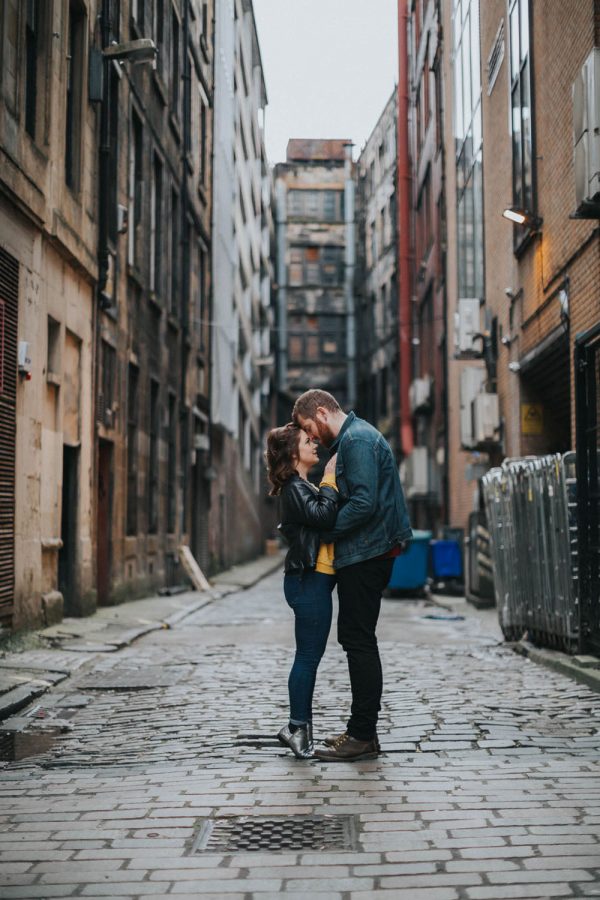 What is your favorite thing to do when not working?
Daydream – it's good for the soul.
What aspect of your job never ceases to give you butterflies or make you excited?
Arriving for wedding prep. I've never lost that nervous feeling before a wedding day and walking into prep is always the most exciting part. You just don't know what you are going to get, utter chaos or serene calm but it's always fun capturing it.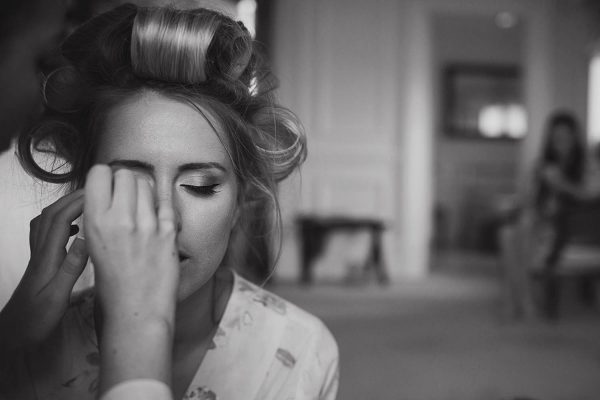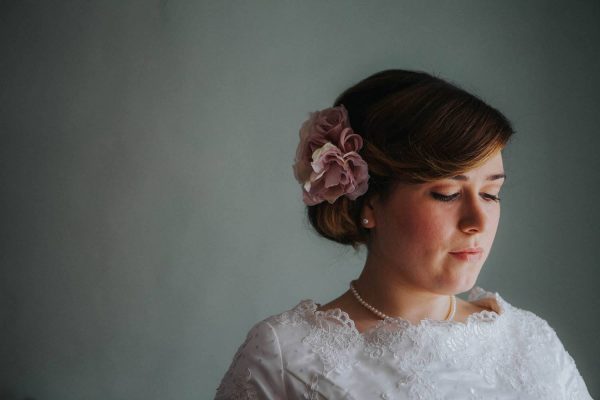 Let's toss weddings for a second —  if you could capture anything else, who/what/where would you love to be able to photograph?
I've done my other great photography passion, music, for ten years. I travelled all over the world and worked with many phenomenal artists. Can I combine both genres? I would LOVE to photograph Adele but on her wedding day. That could happen, right? Her fella and mine were college friends so in my mind, this is going to totally happen. She would be an utterly stunning bride but then they'd have a right old knees up!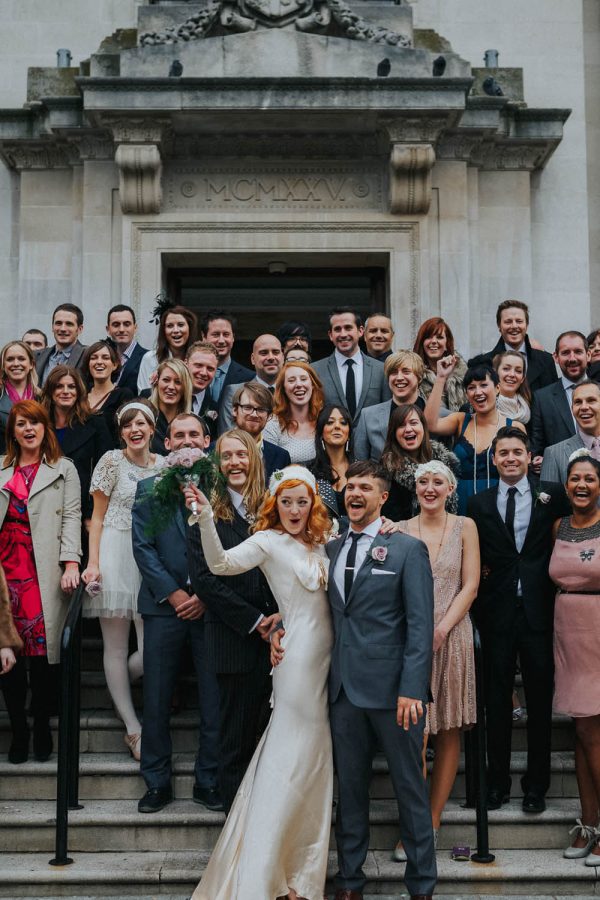 Describe an average day for you.
There isn't one and that's my favourite part.
Describe your workspace/studio.
A constant hot mess.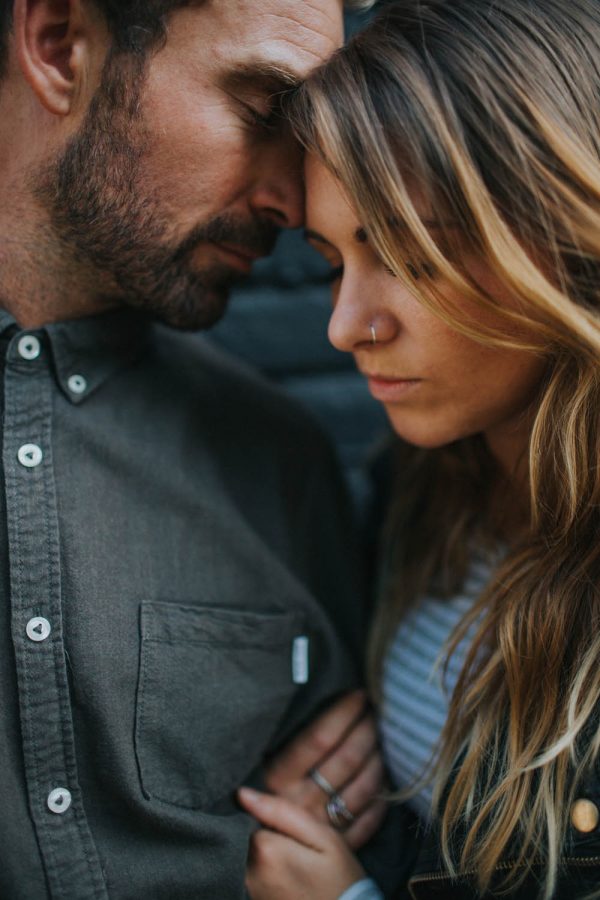 Did you find photography or did photography find you?
I would say it found me. Although I always had cameras, I never thought I had a mind for the technical aspects of it and, to be honest, I was never that interested. I started earning money from photography aged 15 working for the tourist department in Northern Ireland, but I never really loved being in a darkroom. I did always love composing images, framing a narrative and the excitement of seeing the finished product. I left to attend Art College in Brighton and was steered towards fashion and textile design. I failed to get onto the degree though and decided to take a year out to figure out what the hell I was doing. Coming from the violence of oppression of Northern Ireland during The Troubles to a lively, cosmopolitan city was quite a culture shock, and it took me a while to find my feet.
I did two things that proved to be very fortuitous: I signed up for photography night school just to keep shooting for fun and I got some work experience for a fashion stylist. I assisted her on a shoot for The Face magazine and it quickly dawned on me that I knew nothing about fashion. From the racks and racks of clothes by Vivienne Westwood and John Galliano, she would pick out just one shirt and dress the teenage model in that with nothing else. In one shot she was actually naked under a silk sheet with just a little bit of leather tied around her neck. I had no idea what she was doing but I started to pay attention to the photographer, Mario Sorrenti. He wasn't doing anything I didn't understand, it was mostly bouncing around the available light and shooting 35mm, so maybe you didn't have to be a technical master after all? Six months later that previously unknown teenage model was everywhere, her name was Kate Moss and every girl in London, including me, was sporting a little leather necklace. I had enrolled in film and photography school and was working as an assistant to photographers in the music industry.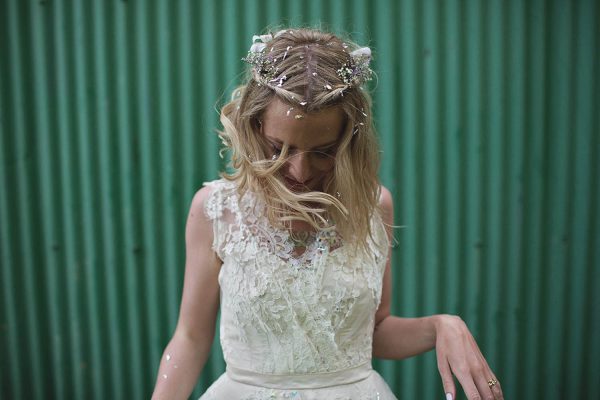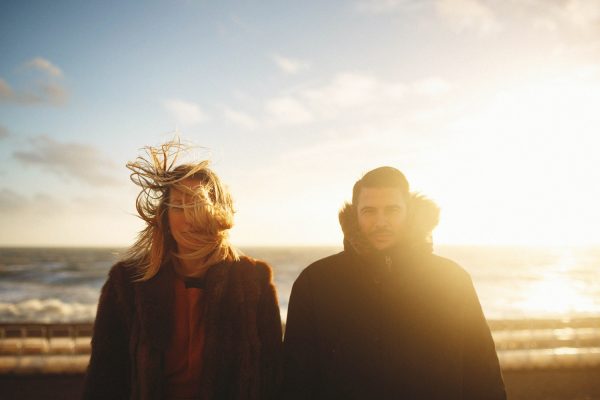 What do you feel most grateful for about your career, in its current state?
I'm deeply grateful that since I switched to weddings from music photography in 2000, year on year I have booked wonderful weddings and been there to record hundreds of extraordinary days. It's never felt like work, always a privilege; I can't imagine ever not wanting to do it.
Best advice you've ever received about being an artist?
"Get your ass to London and start making contacts…" – My photography night class instructor.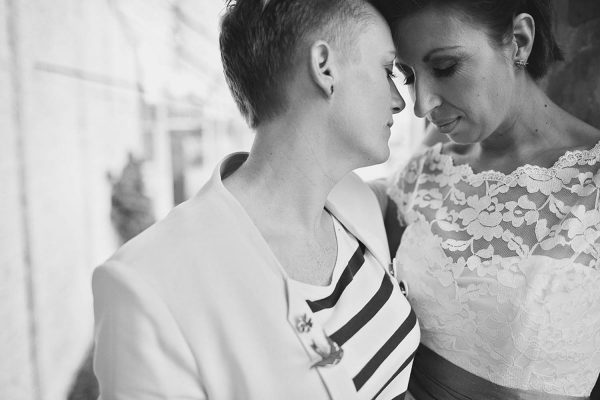 What is your favorite moment or tradition at weddings?
You know what I love? After the wedding, people give the bride these crazy 'good luck' things like horseshoes and wooden spoons. There she is in her designer gown with her carefully selected bouquet of flowers and then she gets presented with these tacky random charms. It's utterly silly and nobody even really knows what they mean but it's just a thing that people do at weddings and sadly I think it might die out with new generations.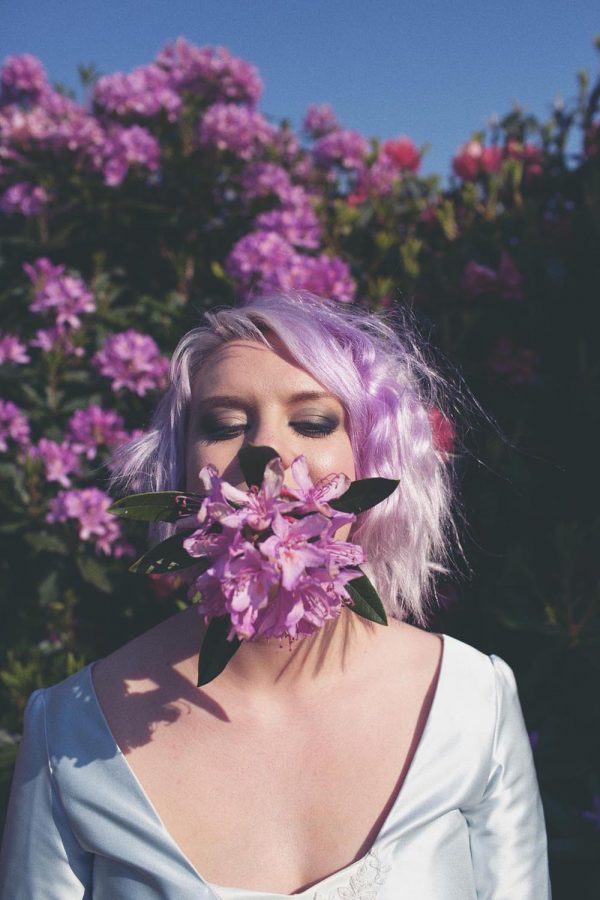 Have you had a long-standing goal for yourself, either one that is personal or specifically within photography?
I have two daughters and, left to my own devices, I'm rubbish at personal photography. So this year I've been pushing myself to take a lot more images at home. We had Martin Parr teach a workshop for Photography Farm and he talked a lot about how we only take images on special days: trips out, birthdays, weddings. But the really interesting images are captured at home, on the ordinary days. So I've been taking part in the #terrificproject which lasts for 365 and includes themes for each day. I've done them all as personal photos and it's been such a joy so far to record all those little everyday things that we do.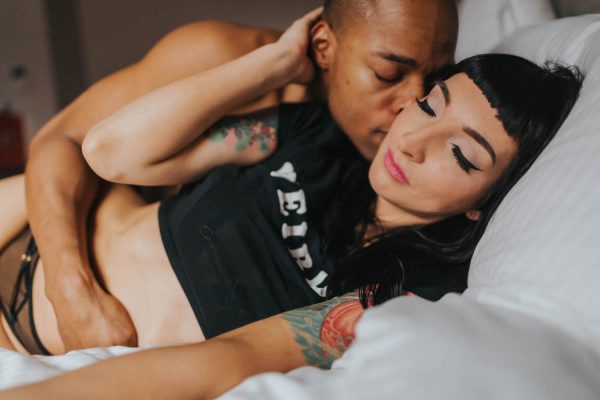 If you could pick the brain of any professional, dead or alive, who would it be?
Andy Warhol. Can you imagine what his Instagram account would be like?!
Is there anything particular that you can always rely on to give you a boost of inspiration?
I have stacks of photographers' books. I'd much rather look at images in print than online and I often find little sparks of inspiration in fashion and art photography. However, again and again, I'm inspired by music photography. Shots of bands reflect particular relationships and it's incredible to study how subjects are composed to convey certain moods. Band images are also great to think differently about groups of people in photos.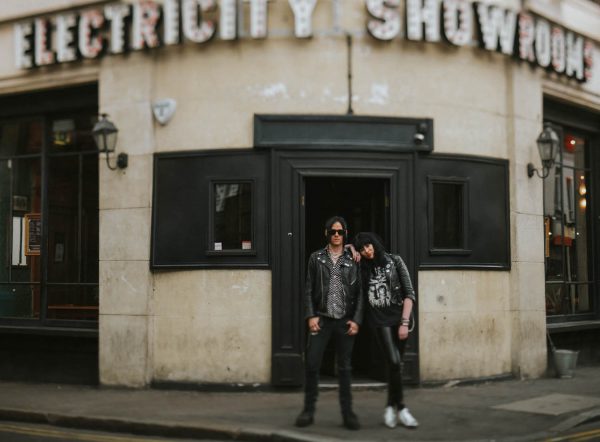 Alright – we have to know… how did you end up being on the cover of a Van Morrison album?!
Well, the short version is that I was a second photographer on the album shoot and Van chose an image for the cover where I'm in the background. The longer version is that we spent almost eight hours waiting for Van to show up for the shoot and, in the end, we had just ten minutes with him in the very last moments of daylight. It was just shoot, shoot, shoot before he got back in the car and disappeared. I'm fuzzier than a badger's bum in the image, but it's still cool to have it as a claim to fame.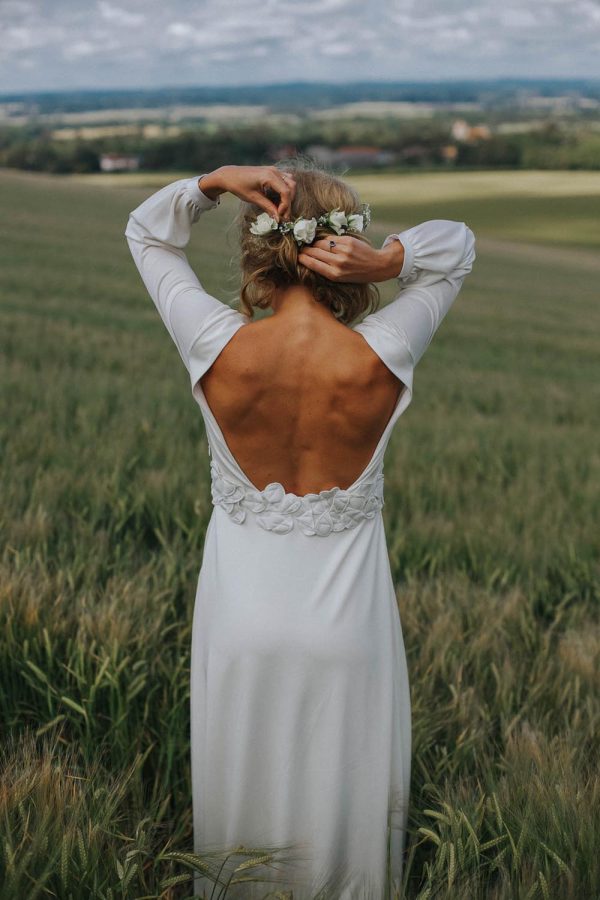 If you could go back and tell yourself anything during your first month of business, what would it be?
I had a baptism of fire in my first month when a celebrity bride went crackers and tried to sue me. Not because of the images but because she changed her mind on how she wanted the images to be released. It was super stressful as she just kept coming at me through her family and her lawyer. In the end, I pushed to go to court as I knew I was in the right and she did finally back down. Six months later she was divorced and I realised the trouble had never really been with me. So if I could go back and give myself one piece of advice it would be that I shouldn't take it all to heart.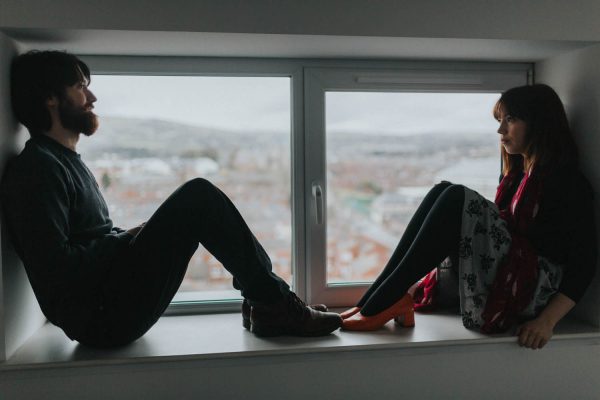 If you could go back and tell your 16 year-old-self anything, what would it be?
Start thinking of something now to say to Robert Smith from The Cure because one day you will spend an entire weekend working with him and not one sensible word will leave your mouth.
If 'photographer' were not an option, what would be your second choice as a profession?
I feel very lucky in this life that I can make a living from my very favourite thing to do. However, if that hadn't worked out, I would love, love, love to be the person who puts music to movies. I hear great songs and I imagine cinematic scenes. How many really brilliant films have wonderful soundtracks? I adore the power that music has to set a mood.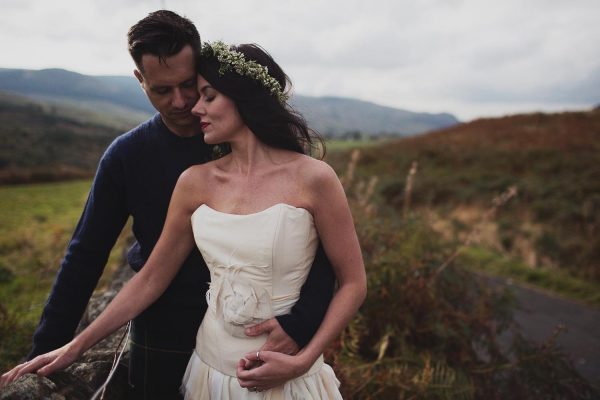 Do you have any advice for those who are just beginning to pursue a photography career?
Don't rush the 'learning your craft' bit. If you decided you wanted to pursue hairdressing, you wouldn't just buy the scissors and start chopping hair. Wedding photography is the same; it's not just buying the gear and off you go. There are so many ways to learn now, from online to second shooting, so take your time building your skills and figuring out what you want your images to say. That is when you will start to see your voice developing.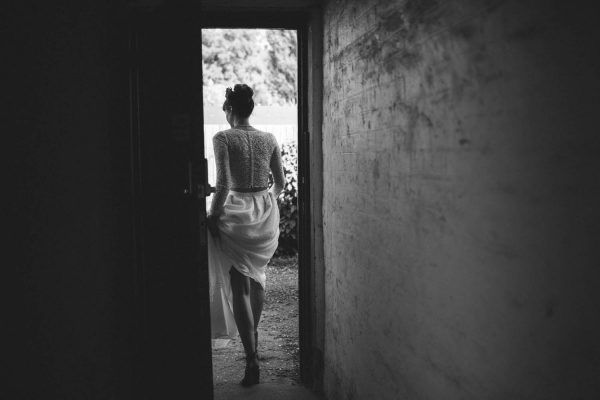 Have you made any life-long friends within the industry?
So many and I'm beyond grateful. I'm a big believer in real-life connections and building a support network of industry friends who have your back. My closest industry friend is Kat Williams who runs the Rock n Roll Bride blog and magazine. She is incredibly passionate about the industry and a very inspiring woman.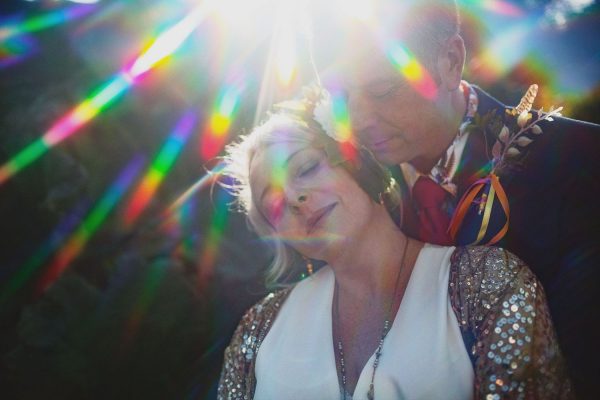 How has witnessing so many weddings impacted your life/outlook?
I have no doubt that spending so much time around happy people is eternally good for your soul. It's infectious and brings out the romantic in me. I spend my working life getting folk to cuddle, so, of course, I go home and hug everyone – for a long time!
Best advice you've ever received about being a happy human?
"I can't change yesterday and I can't figure out what will happen tomorrow so I just enjoy today…" – Sorcha, my 8-year-old daughter.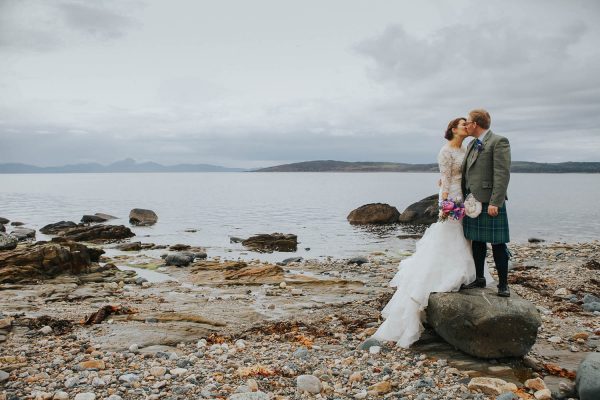 We know this was quite the lengthy interview, but there was literally nothing to cut – Lisa has too many awesome things to say. So, thank you, Lisa! From the bottom of our hearts, thank you. You're the real hero. To see more of Lisa Devlin's brilliant work, head over to her Junebug portfolio.