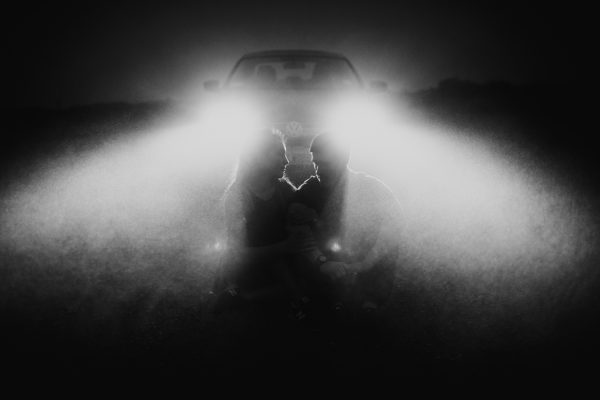 All Photos ©Nirav Patel
Nirav Patel is a pretty accomplished guy. Named a 30 Rising Star by Rangefinder magazine in 2012 and featured in almost every publication you can imagine, Nirav's work is approachable and captivating, all in one. On top of being a phenomenal photographer, Nirav is a humble, smart, and caring guy. It's easy to see why his couples are so relaxed and authentic because that's just Nirav's style.  We hope you enjoy our spotlight interview with Nirav, because it sure was fun for us to get to know him a little better!
What is the best Halloween costume you've ever worn?
Indian version of Burt Reynolds
How do you like to spend your time when you aren't shooting weddings?
With my family (usually at the coast), playing basketball/ tennis with friends, or playing music (drums/ guitar).
Tell us a bit about yourself.
The cliff notes version:
I was born in India and raised by my grandmother for the first two years of my life while my parents came to the US to build a life for us. I knew how hard my parents had worked for me to have a better life, so I chose a career path that felt "secure". I studied civil engineering and immediately after graduating, found a job designing wineries. Four years into my career, I was laid off. During this time I found my parent's wedding album which made me realize how incredibly important it was to document moments and preserve memories. Photography became a hobby but quickly elevated to an obsession.
I soon found another position as an engineer after beating out 300 applicants. I felt I had no other choice but to stay there until I could retire. But by this point, I had already fallen in love with photography and had the crazy idea to quit my job and pursue my passion. After 6 months into the job, I put in my two weeks notice and started my wedding photography business.
One of my favorite quotes comes from the movie The Curious Case of Benjamin Button and I'd like to share it with you:
"For what it's worth, it's never too late to be whoever you want to be. There's no time limit, stop whenever you want. You can change or stay the same, there are no rules to this thing. We can make the best or the worst of it. I hope you make the best of it. And I hope you see things that startle you. I hope you feel things you never felt before. I hope you meet people with a different point of view. I hope you live a life you're proud of. If you find that you're not, I hope you have the strength to start all over again."
What is your favorite moment or tradition at weddings?
My favorite part of weddings are the toasts given by family and friends. You learn so many amazing things about the couple during this time. It's amazing to be let into people's lives like this.
What are your favorite destinations locations?
My favorite destinations are definitely places with beautiful landscapes. Iceland and Scotland are my top two but I would love to make it to Japan one day.
Do you have a favorite first dance song and why?
Jeff Buckley's "Lover You Should Have Come Over," because it was the song my wife and I danced to.
Why photography? What draws you to it?
I love that photography can transport you to another place. The idea of a photograph still blow me away. You're capturing this one moment in time and preserving it forever. You can come back to it and relive these memories again and again.
Besides weddings, what/who/where would you love to be able to photograph?
I would love to do more fine art portraiture and street photography.
Do you have a favorite camera or lens? Do you shoot digital or film or are you a hybrid shooter?
My favorite camera is the contax 645 medium format film camera. My favorite lens is actually the canon 35mm 1.4 mk2. I shoot film for editorial/ personal work and digital for weddings.
Any advice for couples on how to look amazing and feel comfortable in their photographs?
If you're feeling a little awkward in front of a camera or have never been photographed before, I recommend doing an engagement session to break the ice. It's a great way to build a relationship with your photographer in a relaxed environment before the wedding day.
Best advice you've ever received about being an artist?
The best piece of advice came from my friend Erik Clausen who told me to trust in my vision. He told me not to worry about what everyone else was doing or what I thought people want me to do… but instead focus on the way I truly see the world. This way the people that hire me do so because they love what I do and not because I'm simply providing a service. This is what separates artistry & passion from simply doing a job.
Best advice you've ever received about being a happy human?
For me, it's important to focus on the people I love and put GOD, my family, and my friends before anything else. I think that is key to being happy.
Big thanks to Nirav for taking part in our Photographer Spotlight Interview series! Want to learn more about Nirav? Be sure to check out his Junebug member portfolio.