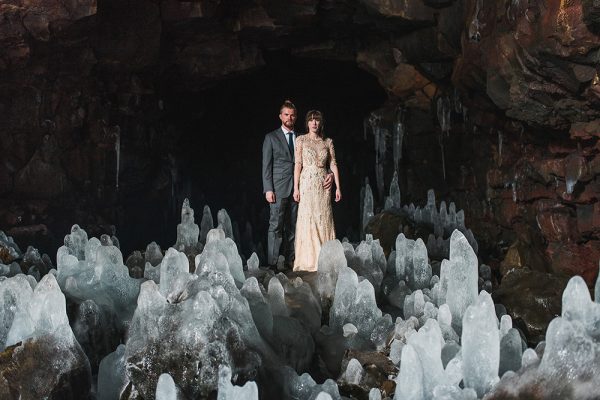 All Photos © Nordica Photography
Having shot at some of the world's most beautiful locations, Cole Roberts and Jakob Granqvist, the dynamic duo behind Nordica Photography, know a thing or two about growing a well respected and successful studio that specializes in destination weddings. We're excited to share their photographer spotlight with you today, because we know you're going to learn a lot from it! Enjoy!
How do you like to spend your time when you aren't shooting weddings?
Our approach has always been keep busy to stay busy. What we mean by that is when we're not photographing weddings, we stay occupied making sure we have projects and ideas in the pipeline. So we're never complacent with the business and oftentimes our "off season" is as busy as the summer wedding season doing things to ensure the inquiries and bookings continue to flow in. Kind of boring, maybe, but that's how we roll.
How do you prepare for a shoot or a wedding?
After the logistics are sorted – so flights, transportation and accommodations – our preparation is very limited. We normally share with couples the best time of day to do their portraits (sunset) and outside of that, we do not do anything. This goes as far as not really getting to know the couple and limit the information we are given before the day. We do this because we feel it keeps us on point during the wedding day because we do not know what is coming next. This opens the doors for interpreting the entire day as we see it unfold without preconceived ideas, which is how we enjoy working.
What are looking forward to most right now?
Way Up North 2015. This is a conference we started in Stockholm, Sweden and it is going to happen on October 13th and 14th. There will be around 550 people in attendance and seeing as the event sold out in a couple of weeks, clearly people are excited for the gathering. As excited we are for this event, we're equally excited for the two confirmed events we have planned for 2016, of which we can't wait to share eventually.
What really gets to you at weddings? Makes you emotional? Makes you laugh?
There isn't one specific thing that gets to us, but, in general we do enjoy being outsiders on the day and listening in on the details. This can be bridesmaids chattering amongst themselves during preparations or a nervous father using us as a soundboard before walking down the aisle. We don't get particularly emotional in any way at a wedding, but we do enjoy hearing the characters interact with one another and having that insight.
Where do you want to shoot next?
Cole: Greenland.
Jakob: India.
What do you find to be the biggest challenge/most difficult part of being a wedding photographer?
The challenge with being a wedding photographer is always moving forward with the business. We're in a profession where we do not build equity, so we're not building something for the future which we can sell off (for example). Without that equity, we rely on our brand's name and reputation so the challenge is staying relevant in a very competitive industry. The artistic side is a constant that we enjoy because our approach is to merely photograph whatever we're interested in, so that's not a concern. But staying relevant over the course of time is in the back of our minds, and something we're aware we must stay attentive of and nurture.
What changes/improvements have you observed within your photography over the years?
Confidence. No doubt. That simply comes with experience and as that grows, we've learned to embrace our strengths and avoid our weaknesses. The technical aspects of photography have slowly become an afterthought – which is a good thing – and what has emerged is our vision. Growing into that vision and being hired by couples who share an appreciation of the vision is the secret formula in this game, because if you're being hired by people who have a shared set of interests, that's a perfect scenario.
With so much great talent in the wedding industry, can you name five professionals you adore working with right now?
We often look outside the industry for inspiration and don't necessarily work with anyone on a consistent enough basis to properly answer the question. With that said, these five professionals all have innovative characteristics which are very admirable:
Gary Vaynerchuck – https://www.garyvaynerchuk.com/
Austin Kleon – http://austinkleon.com/
Casey Neistat – http://casey.nyc/
Sam Jones – http://offcamera.com/
Cole Rise – http://www.colerise.com/
What three photographers do you admire or who has inspired you, either in the past or right now? 
Cole: Ragnar Axelsson – www.rax.is
Jakob: James Nachtwey – http://www.jamesnachtwey.com
Nordica: Wes Anderson – Not sure if this even counts but we really enjoy his work.
Do you have any advice for beginning photographers, wedding or otherwise?
Ignore everyone else's work (and advice, for that matter) and focus on your own craft. If you're sharing what you love and what interests you, eventually like-minded people will gravitate towards your work and you'll have ideal clients. There's no quick way to achieving this other than hard work.
Best advice you've ever received about being an artist?
Nobody told us this, but this is what we've learned: Don't overtly try to convert a prospect into a customer. If we have to convince someone our style is for them, we're clearly not the right fit and that's absolutely fine.
Best advice you've ever received about being a business person?
"Get out of "save a nickel" mode, and get into "make a buck" mode." – Adam Carolla
Thanks so much to Cole and Jakob for their inspiring answers! If you're loving what you see, check out Nordica Photography's member portfolio for more of their gorgeous work.