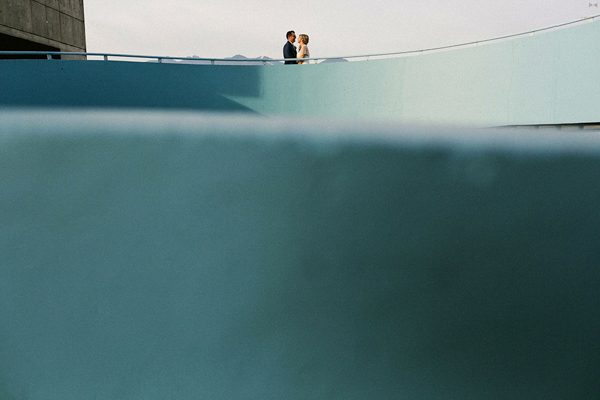 All Photos © Sachin Khona
Based in Vancouver by way of London, Sachin Khona is a true documentary-style wedding photographer. His work is creative, authentic, and always captivating. Whether it's a street shot or an epic landscape, he knows how to place his subject and work with the light. We love Sachin's work and what he's doing for the industry, and we're excited to have him on the blog today sharing his background, passion, and advice. Enjoy!
I see that you're a part of a collective of street photographers. Does that help you stay inspired as a wedding photographer?
Definitely. Being a part of The 8 Street is something I'm extremely proud of. In short, we are a group of wedding photographers with a passion for street photography. Street photography is raw, unplanned, documentary and requires a large amount of patience and awareness.
I feel that shooting the streets on a regular basis can only improve my photography and it definitely keeps me on my toes at weddings too. There is a lot more organisation and flow to weddings that you won't find on the streets without studying an area for a long time, so that definitely helps.
Plus I love to travel and connect with the people that I photograph, and this is a huge part of it for me too when shooting the streets. Shooting weddings and having this style makes it a lot of fun for me.
Have you and your brother, Rahul, ever shot a wedding together? Have you ever considered owning a studio together?
Yes, we have, a lot. When I first started, up until a few ago, we would shoot a few times a year together. I second shot weddings for 2 years with various photographers before going solo. And my first solo wedding in London, Rahul was my second shooter. It was awesome knowing he was there to support me and produce stellar images for my couples.
We haven't ever really talked about owning a studio together. We're both very independent and entrepreneurial and like doing things are own way. We help each other out any time it's needed and I'm stoked at how successful Rahul is in London with his photography business.
What gets you up in the morning, literally and/or figuratively.
I use an app called Sleep Cycle throughout the night which monitors my sleep. At first I was interested in the stats but now I mainly use it as a really great alarm. It measures how deep you sleep throughout the night and will only wake you up when you are in a light phase of sleep, close to when you set your alarm. It's a great way to wake up in the morning.
Once awake, I spend the first hour doing the Miracle Morning routine. I've reworked the hour to best suit me, which is basically first 20 mins of meditation, 10 mins of pranayama (breathing exercises), followed by reading for 10 mins, writing/journaling for 10, affirmations for 5 and ending with visualisations for 5. I hope I never stop doing this. It's made a big impact on my life in the last 3 months.
What are looking forward to most right now?
I recently set up an interview style website called ARC. I interview photographers from various genres about their creativity and inspirations and try and find out a bit more about who they are at their core. It's been received well and I'm in the process of organising something really big for ARC and the community in 2016. Watch this space.
Where do you want to shoot next?
Iceland. Just kidding.
Honestly, anywhere I haven't been before (so I guess this does include Iceland, ha!). Top of the list though is probably Bali.
I love experiencing new cultures and environments and seeing how people on the other side of the world live. Last year a group of friends and I went to Myanmar which was pretty eye opening. The people and the beauty of the land are something else.
We're next planning a trip to Cuba and I cannot wait to visit Havana. The colours!
And I'm always down for a trip to India.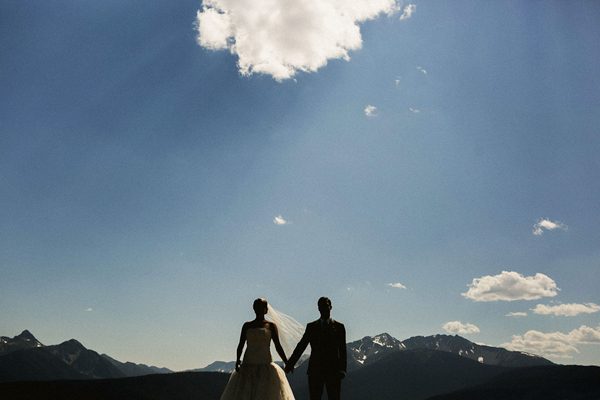 Do you have a favorite first dance song and why?
Lana Del Rey – Video Games.
I shot a wedding in May in the UK and Video Games was played for David and Kelly's first dance. I didn't expected to hear this track and I think that's what I loved most about it. It was perfect.
What do you find to be the biggest challenge/most difficult part of being a wedding photographer?
Staying in touch with friends in the summer. And exercising. Both are something I'm working on.
But if you mean on the job, then for me it's getting used to people living and experiencing weddings / life through their phones all the time. I understand it's a huge part of life now, and people are used to experiencing moments through their cameras but if just for the ceremony, guests could keep phones in their pockets and just be present, that would be amazing.
What would you be doing if you weren't a wedding photographer?
Something in education.
Who has influenced your photography?
Two of my uncles. My Mum's brother and my Dad's brother. They both have it in their blood and thankfully it's now in mine.
Other big influences that really got me excited about photographer when I was young are Steve McCurry and Henri Cartier-Bresson.
I love shooting with other photographers and make an effort to second shoot for others each year. Many friends in the industry have influenced my work and continue to do so.
What three photographers do you admire or who has inspired you, either in the past or right now? (Please list their website urls, if possible.)
Erik Clausen – Erik for his use of light
Ed Peers – For his storytelling
Fer Juaristi – For the way he captures moments
Do you have a favorite image that is not yours? What do you like about? (Please include a link/image of the photo if possible)
Dali is one of my favourite artists and I feel this photo captures him and his art perfectly. Genius.
Do you have any advice for beginning photographers, wedding or otherwise?
Yes.
Create only what you love. Do it passionately.
Follow your heart. Always.
Be open to new experiences. You never know where they may lead.
Oh, and check out ARC.
Best advice you've ever received about being a happy human?
Be thankful. Gratitude is the key to happiness.
Thanks so much to Sachin for his sage advice. Head on over to Sachin's member portfolio for more of his work and how you can get in touch with him. Is there someone you'd like to nominate for a photographer spotlight interview, then please comment below!