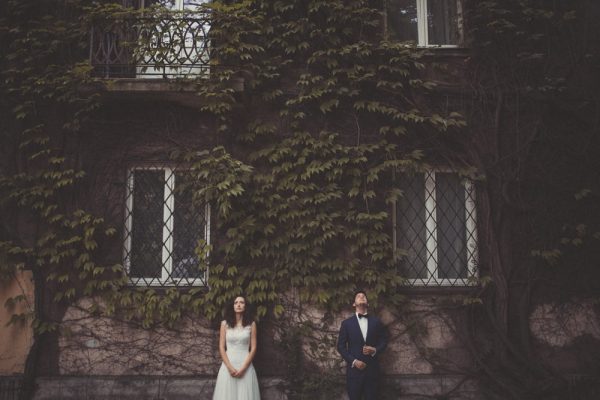 All Photos © The Snap Shots
This charming duo, hailing from Poland, stand out amongst the faction of married photographer couples for how in-touch with their artistry, their intentions, and their identity they are. Fate was involved somewhere along the way for The Snap Shots, bringing the two together and giving them the shared passion of photography. Behind the name are the lovely Natalia and Marcin, whose life is built and enriched by capturing images so unique and distinctive they're difficult to describe; the words mysterious, wispy, and intimate come to mind. Speaking with them has produced the perfect dose of stylistic inspiration for any photographer, beginner or veteran, who hopes to further define or redefine their work.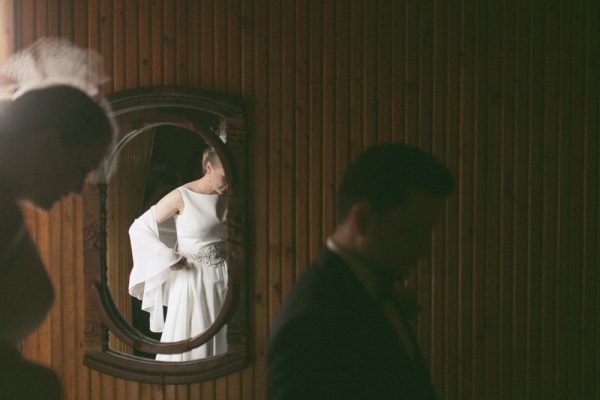 Tell us a bit about yourselves.
Natalia: I am a dreamer and a workaholic. I feed on art, music and traveling. And I love food – slow, veggie, raw.
Marcin: Same here! Maybe without workaholic. I'm lazy sometimes.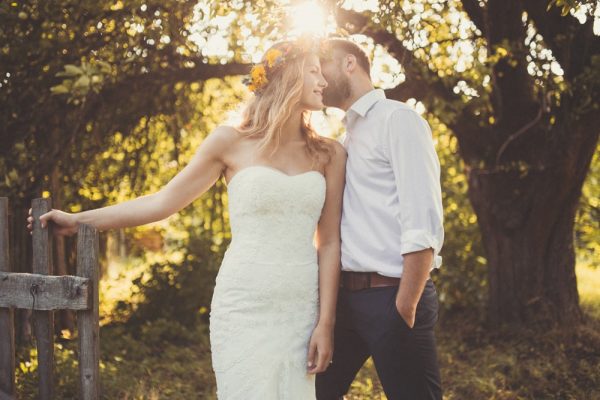 What do you find to be the biggest challenge/most difficult part of being a wedding photographer?
M: Following fashion, but still being yourself and nobody else. Evolution is very important, but it's difficult not to lose your style or foundation that made you the way you are. Change is good and a photographer cannot be afraid of it. Otherwise, he will stay behind.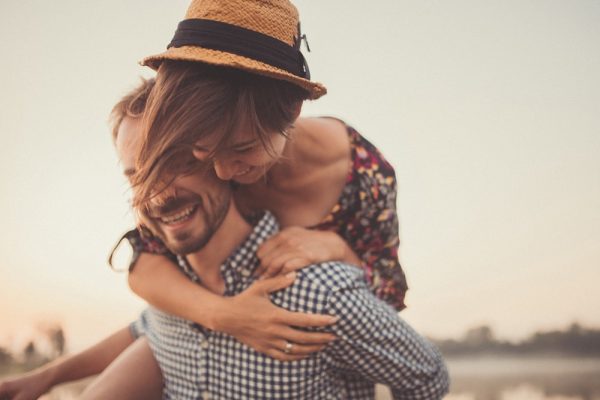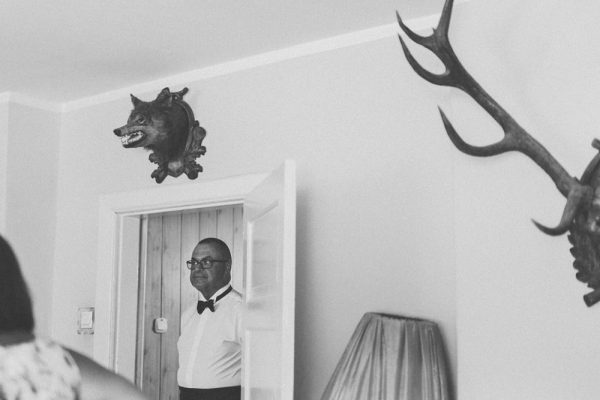 What gets you up in the morning, literally and/or figuratively.
Our cats. Then the urge to create something.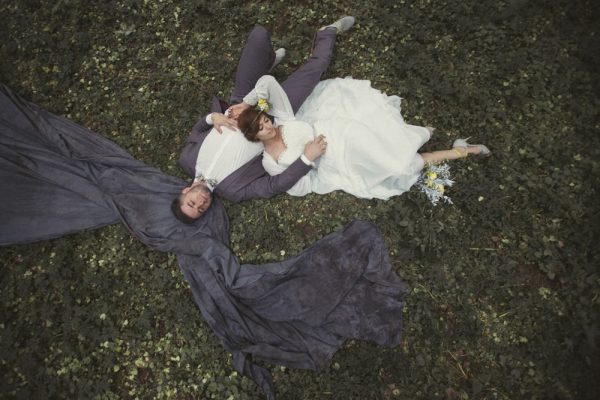 Describe an average day for you.
We wake up usually around 9 or 10 am, eat breakfast, and feed our cats. On some days we exercise, and on others we go 'straight to work,' which is replying to emails, taking calls, doing photo shoots, retouching pictures. In the evening, we meet with our friends for food and fun or stay home, watch good movies or TV series, eat popcorn, and sometimes play on the PlayStation.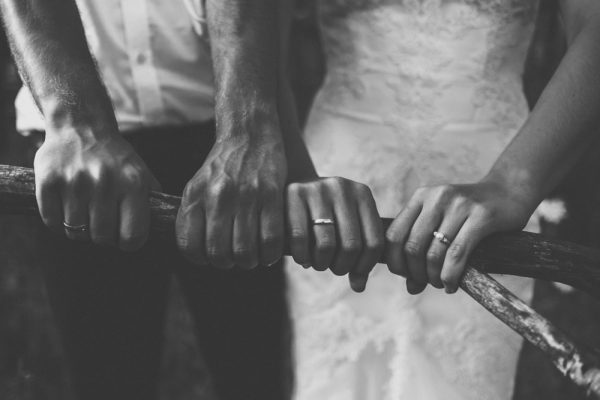 What is your favorite moment or tradition at weddings?
N: Getting ready is great to shoot. I also love when the newlyweds dance together — and I don't mean the first dance, but the moment somewhere during the reception when they finally feel free, relaxed and loved.
M: It's a different moment every time. I love the emotions that move me deeply, even after so many years of work.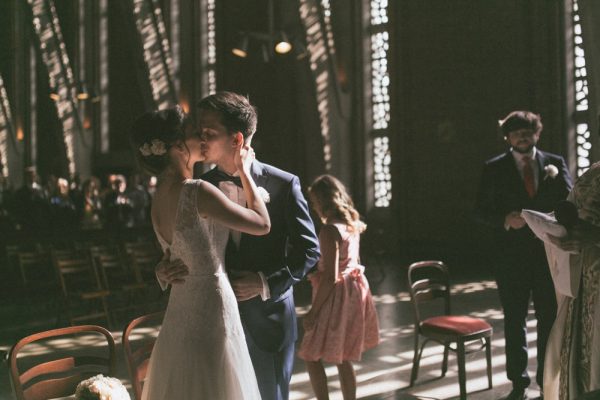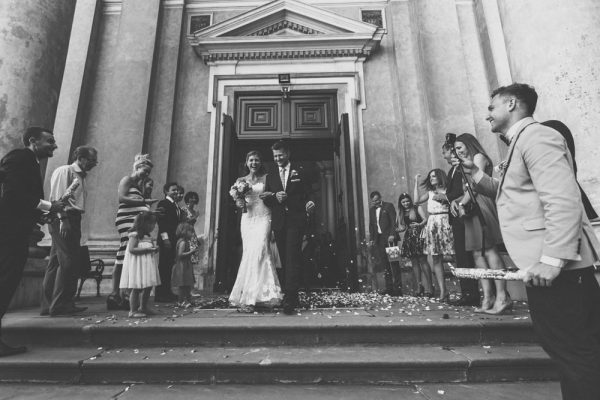 How has witnessing so many weddings impacted your life/outlook?
N: First, it's the only reason we got married! We envied these couples so much! We just had to have our own party.
M: And we've made so many great friends.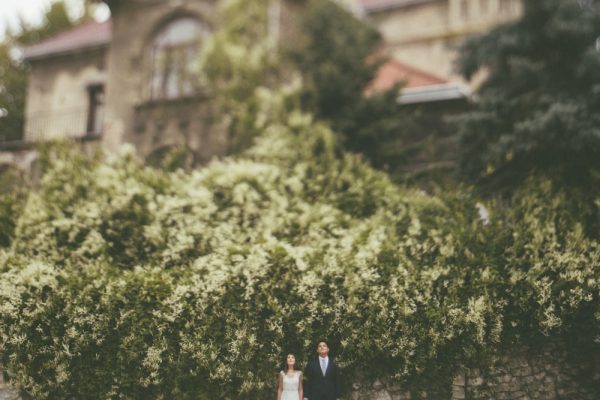 Do you have a favorite image of yourselves?
Us by Aleksandra Zaborowska.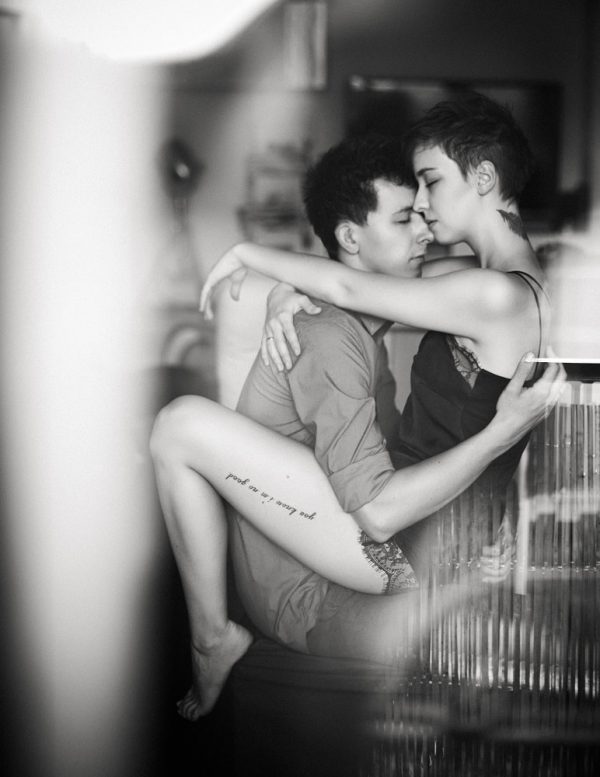 Any advice for couples who are looking for their perfect wedding photographer?
Follow your heart. You have to feel that your choice is right and not only chose a portfolio but the right person as well.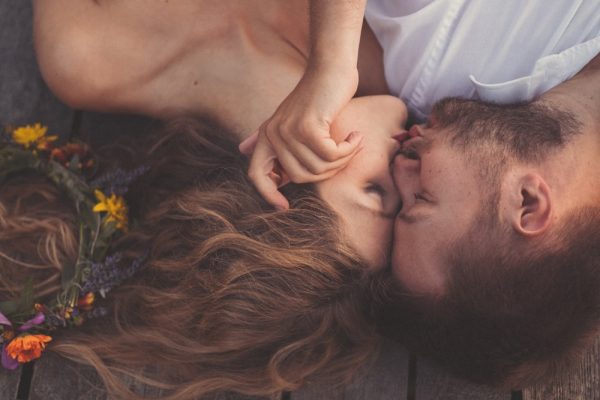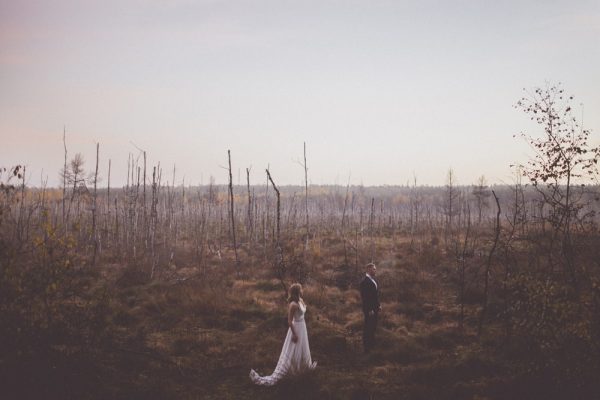 How do you know you've done a great job for your wedding clients?
M: We are very critical and it's very hard to impress us, so we always try to outdo ourselves. When we feel that we made something amazing, something new, something better than before, then we can be proud of our work and we know that the couple will be happy, too.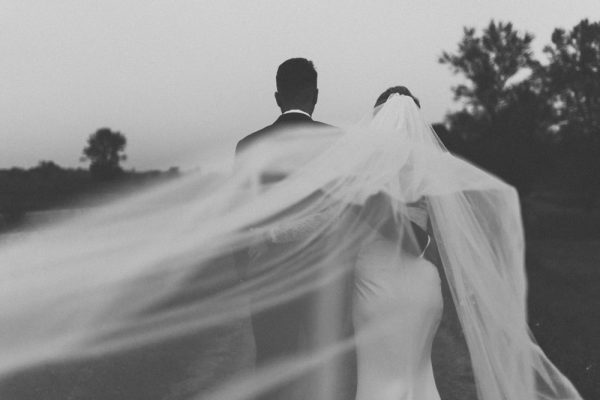 Do you have a recent favorite photo that you've taken? Can you describe how you created it? 
N: This is a picture I took at our Snap Camp workshop for wedding photographers. It was the golden hour, the sun was setting. We already finished the first day of shooting, sat at the dinner table, tired and hungry. Everyone looked through the window and sighed at the wonderful, red sky. I finally shouted – "Let's go, go, go, go!" The model shouted back, "But I'm dressed in a sweater!" So I said, "It doesn't matter, just go outside!" Everyone grabbed their cameras in a hurry and ran out. I told our beautiful couple to cuddle and they were so sweet to each other…I absolutely adore this photograph.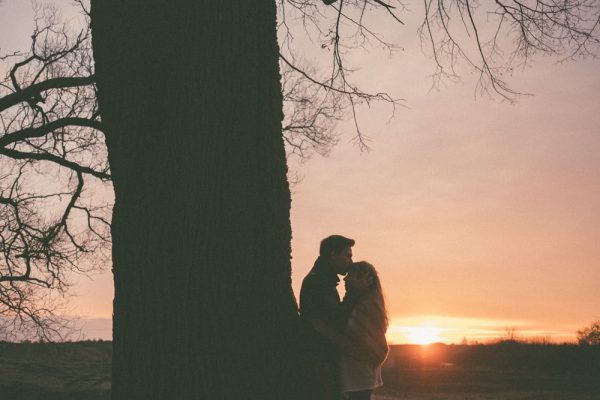 What are your favorite locations?
N: Mountains. I just love the feeling of being so small next to this monstrous nature.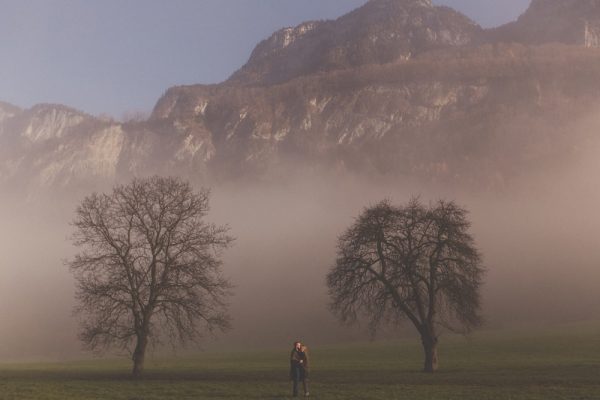 Who has influenced your photography?
Mostly Gregory Crewdson, Annie Leibovitz in older days, Tim Walker, Wes Anderson, and Stanley Kubrick.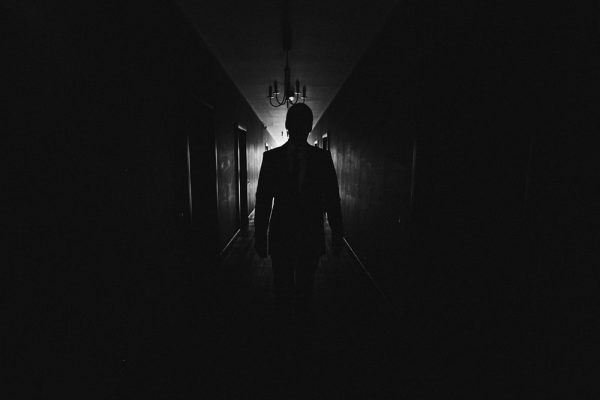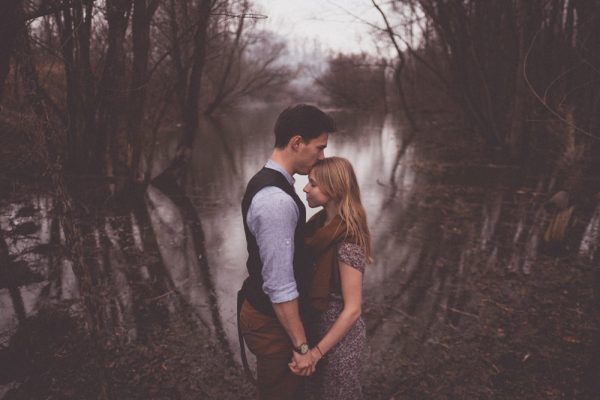 Do you have a favorite camera or lens? 
It's our custom made Freestyler 50mm and Sigma Art 50mm f/1.4. For the camera it's Fuji X-Pro2 with 23mm f/1.4 – our new baby.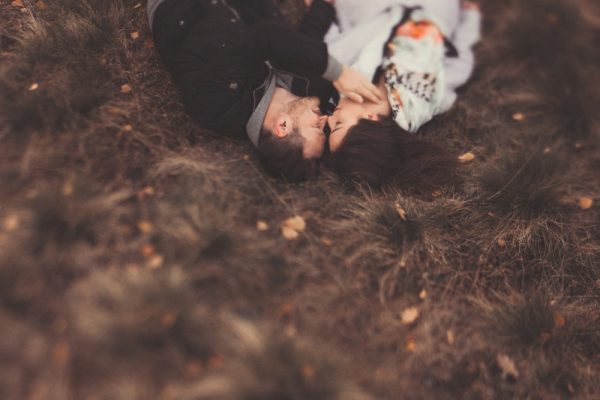 If you could have a superpower, what would it be?
N: I wish I could teleport to any place I like.
M: Hmmm, I'd like to comfort people with my words! If you're sad and depressed I could just say, "Don't be sad" and then you're happy again. I think that good attitude is very powerful.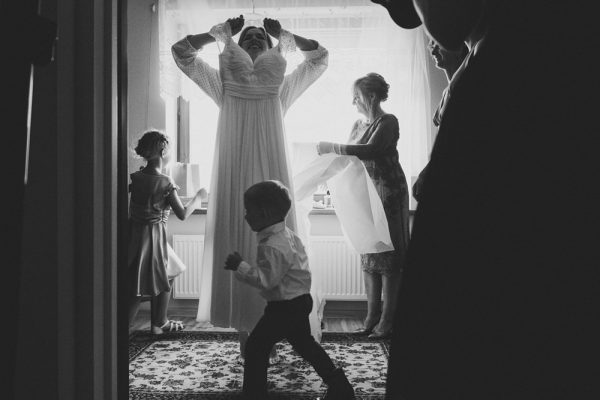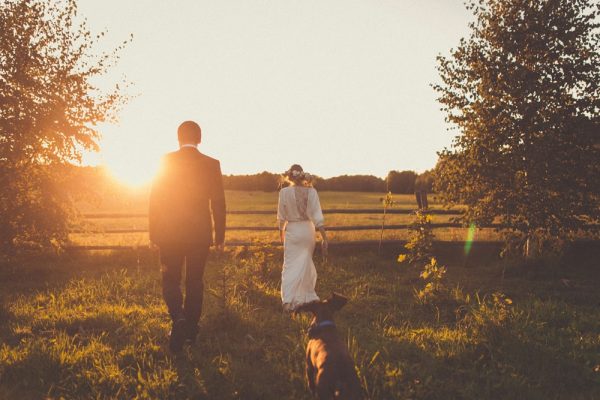 Do you have any advice for beginning photographers, wedding or otherwise?
Do not ever copy, create your own style.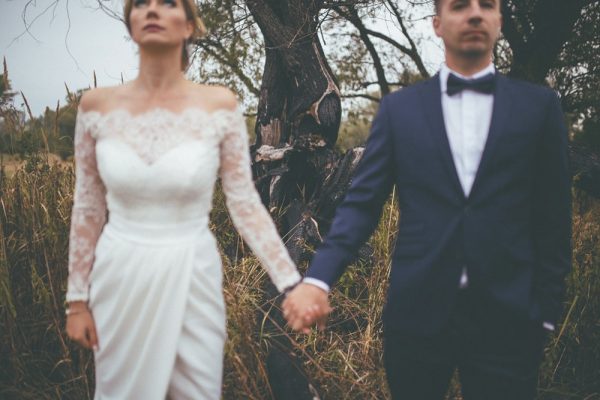 Best advice you've ever received about being an artist?

Don't try to keep everything perfect. Perfect is boring.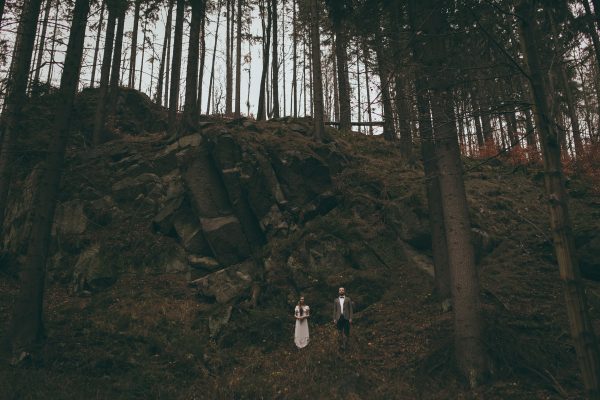 So many thanks go out to both Natalia and Marcin for speaking with us about their personal, professional and emotional experiences with photography! Now, to continue exploring their work, please visit their heart-warming Junebug portfolio.