Not only are we big fans of his incredible work and artistry, we love how Tim of This Modern Love breaks away from traditional wedding photography. Embodying all of the qualities we love about fine-art photography, Tim's unique perspective and innovative spirit makes for some of the most exciting and compelling wedding imagery around. Creative, spunky, and downright stunning, we hope that you enjoy this weeks Spotlight Interview with one of Ireland's top wedding photographers, This Modern Love.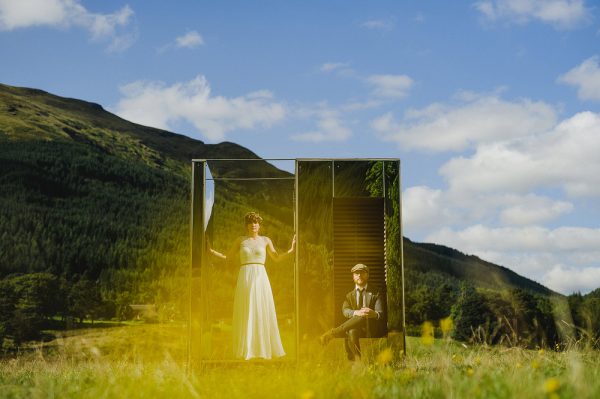 Have you always wanted to be a photographer? If not, when do you remember knowing? My background is in fine art. I studied painting at art college and still paint and exhibit as much as possible. Photography has always been a big part of my life since I inherited my cousin's old SLR camera when I was 14 (a Canon AE-1). My cousin was a war photographer and had work published in Time Magazine, which I was in awe of. I started to process my own film in the school darkroom which was like magic to me. Photography was a constant hobby over the years but I never thought too much about it until I started shooting weddings seriously. I think all those years of just 'playing' with no pressure to produce the goods was a great learning experience.
Like most people, the first weddings I photographed were for friends who were looking for something less conventional at a time when this was less available. Things are different now. Wedding photography is not something I had considered until I started, and I'd no idea how challenging it would be.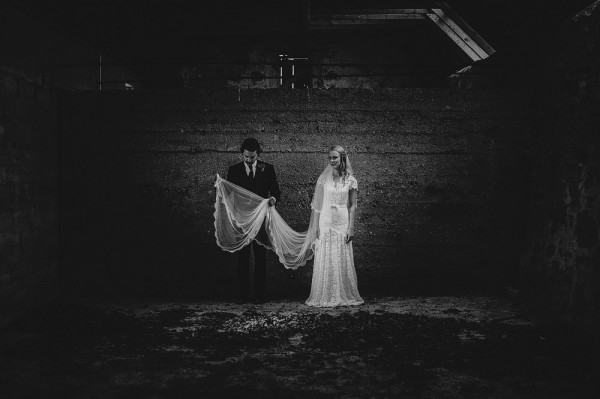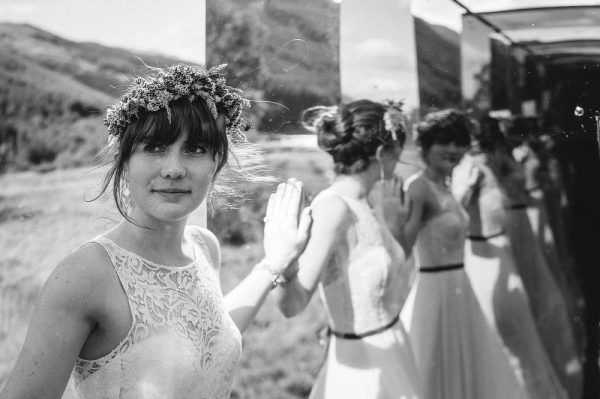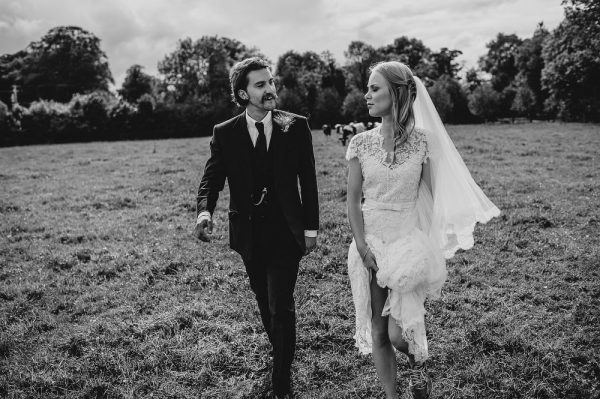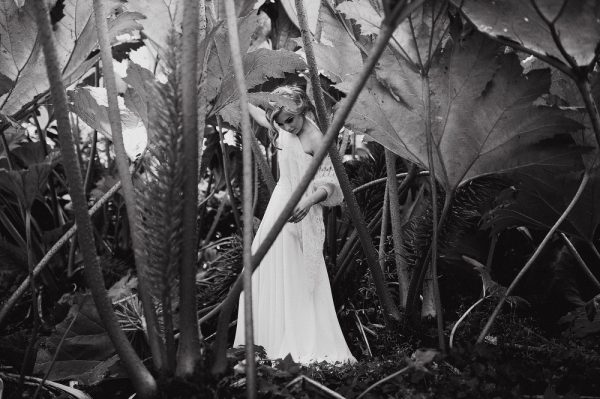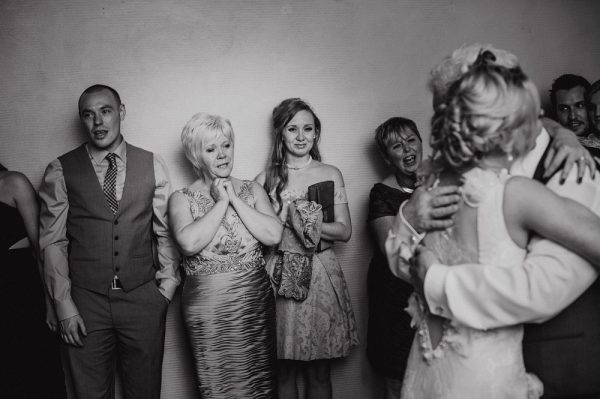 Why photography? What draws you to it? As someone who was pretty shy growing up, photography gave me a license to engage with the world. I realized I could feel confident behind the camera, and that the drive to make images led me to unexpected places, people, and the odd adventure. There's something exciting about approaching a stranger to ask if you can photograph them! As for wedding photography, I really love the privilege of having backstage passes to a very intimate occasion. You're welcomed into the lives of strangers for a day and I never take this for granted. I love the idea of what we do as making potential heirlooms for the future.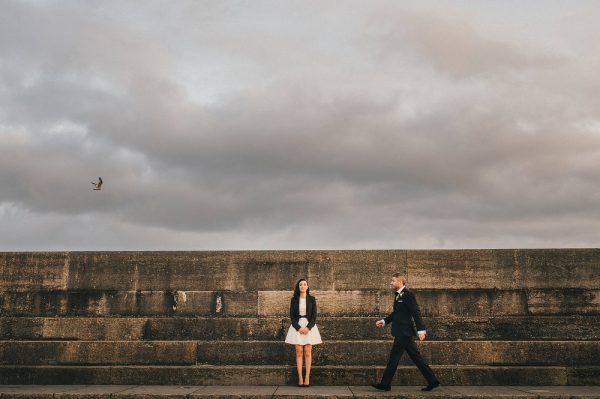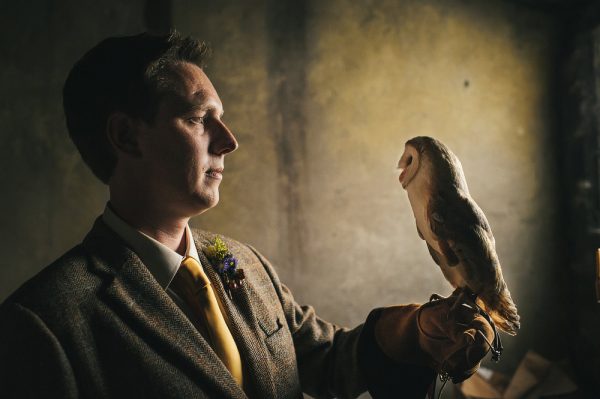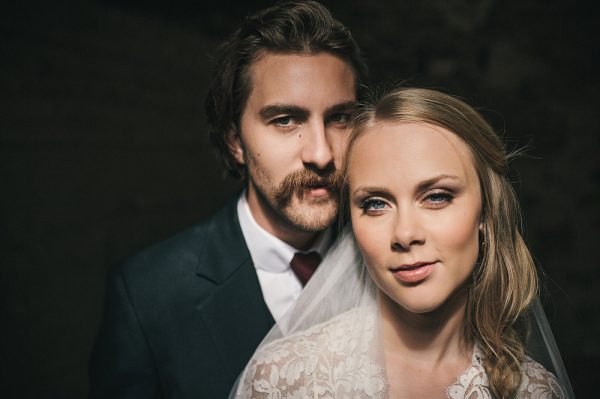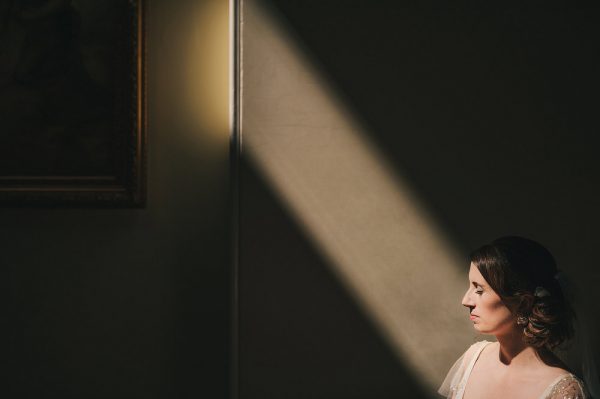 Tell us about living in Ireland and shooting weddings there? Until very recently, Ireland was a very religious country and weddings reflected this. Things are changing quickly and this has impacted dramatically on the wedding scene. The idea of a traditional wedding continues to become more and more deconstructed. In the Republic of Ireland it's only just become legal to have full wedding ceremonies outdoors.  We're now seeing people getting married in unconventional spaces: family homes, barns, fields, farms, beaches, somewhere abroad. The individuality and creativity of weddings now is something to be excited about.
I also love how connected and supportive the Irish wedding community is. There is a vibrant, passionate, creative community of wedding bloggers, photographers, videographers and stylists. We hang out with Irish photographers regularly and some are now great friends. We encourage each other in flat times, swap business ideas, and refer work to each other. It honestly feels like a community rather than any kind of competition.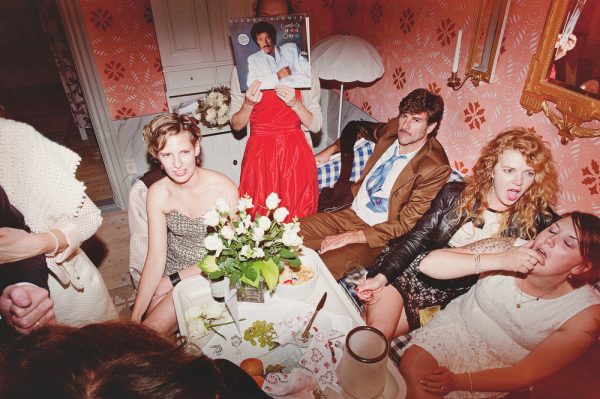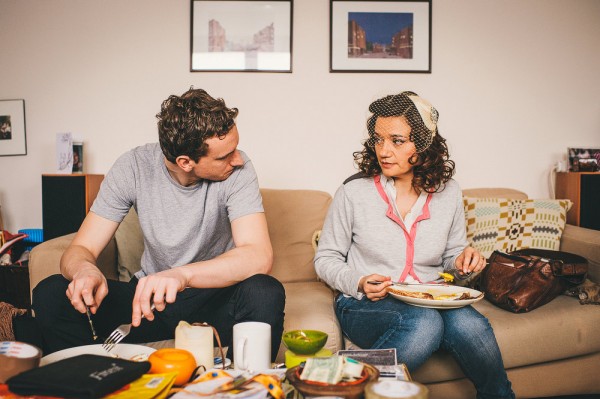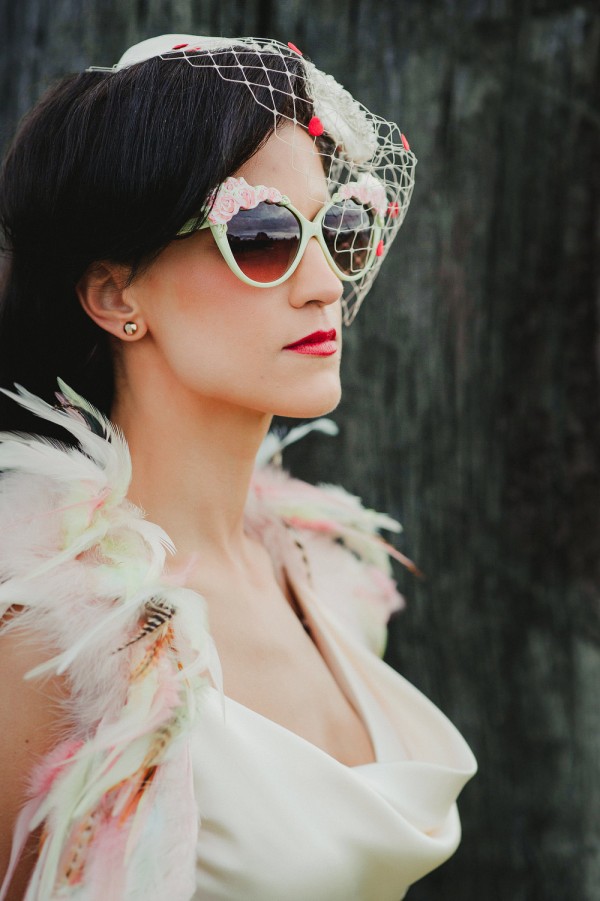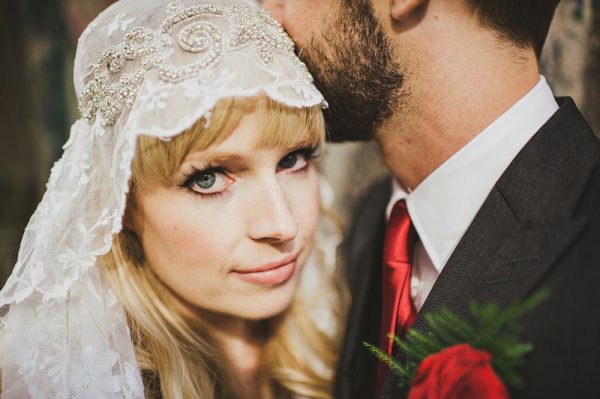 How do you like to spend your time when you aren't shooting weddings? We've two small kids and a big hairy dog so when I'm not working I'm usually hanging out with those guys. I think side projects are important though and I'm always trying to carve out a little time to work on some paintings. It feels like another way to train my eye. I love flipping from photography into a very slow form of image-making and working towards an exhibition. I find this really feeds into my photography too.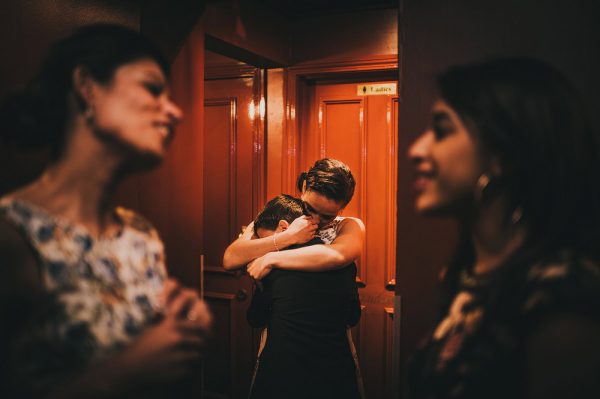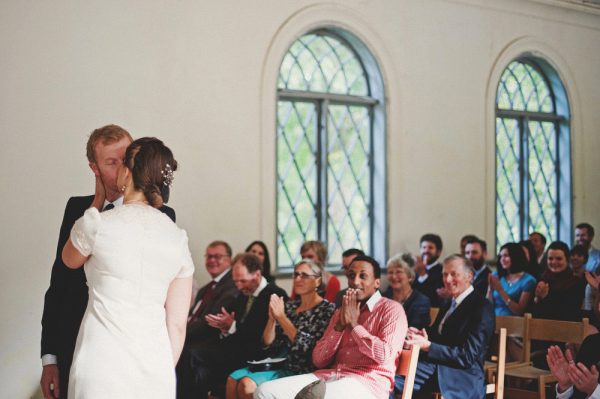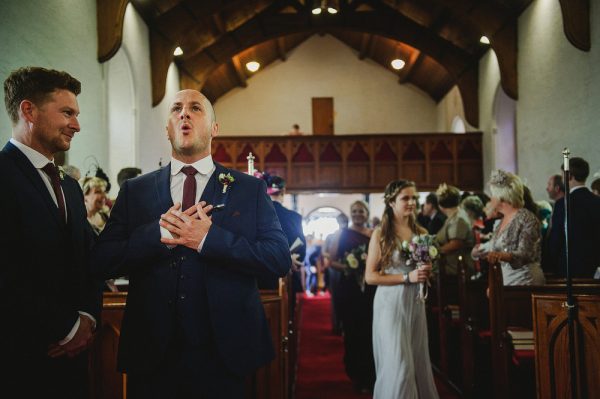 Describe an average day for you. We work from home so family and work life are intertwined. Claire, my wife, is our secret weapon and runs the studio for us. After we get up and feed the kids breakfast, I usually take the kids for an hour while Claire clears the inbox. Then I take over the reins and Claire takes the kids. We juggle like this most days, which makes for a very busy but happy home. Sometimes the kids feel the need to get involved with TML too – we've had more than one gobbledygook facebook status update courtesy of our 1 year old and an iPhone! I suppose a good example is how we're answering your questions right now. We're sitting in the garden drinking tea, I'm talking, Claire is typing and Mitch is throwing tennis balls at us.
What are your favorite wedding locations in your area? Ireland is coming down with old castles and country houses. The landscape is rich with history and I always love photographing in the nooks and crannies of old buildings and gardens. But what I love most of all is when a couple finds a small pub off the beaten track, or clears out the family barn, or gets married on the stage where they just acted in a play. I love personal, unexpected locations. We're doing a bit more destination work these days too, mostly in Europe and I love the adventure of seeing new places. But I love the same things abroad as at home – unexpected spaces, full of character, that mean something to the couple.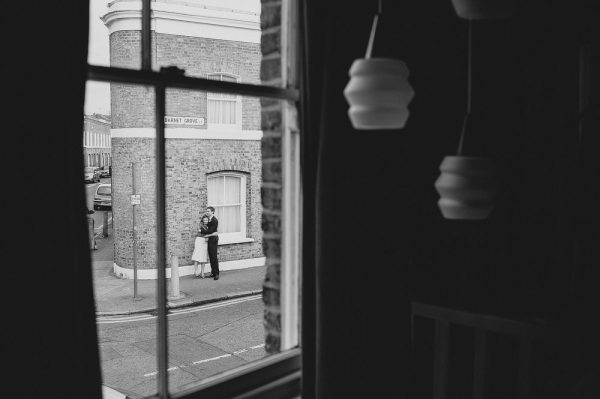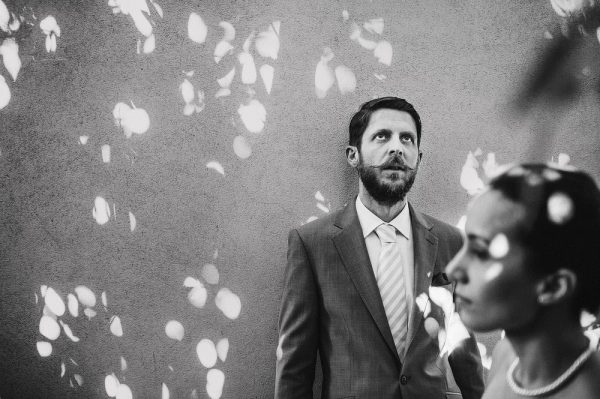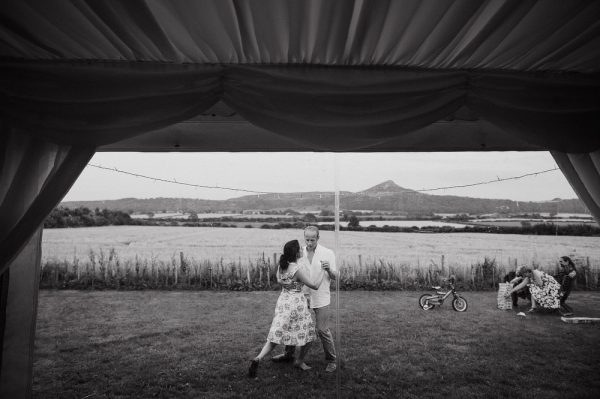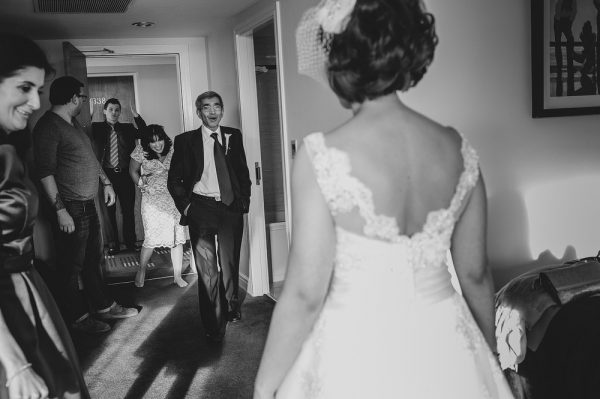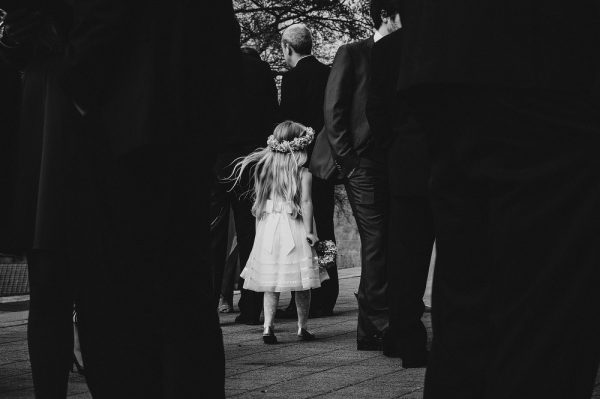 What are looking forward to most right now? We're just about to build a house beside Claire's grandad that will mean a move from the city to the countryside. My best friend is an architect and he's designed an amazing low-energy house, nestled in the hills with a photography studio and a painting studio separated out a little from the main house. We can't wait to get going!
What is your favorite moment or tradition at weddings? What I love most is where people don't just go through the motions of any given tradition, but they put care and thought into what the tradition means for them and play with it if they want to. I love it when couples write their own vows rather than having standard exchanges. When a wedding ring is handed down through generations, or when a daughter's wedding dress is refashioned from the fabric of her mother's dress. Or when family members get involved – last year we had a Zen Bhuddist priest who was brother of the groom conduct the ceremony and it was utterly unique and personal to the couple. This wedding is actually Hung and Mark's Sienna wedding, which was featured on Junebug in March.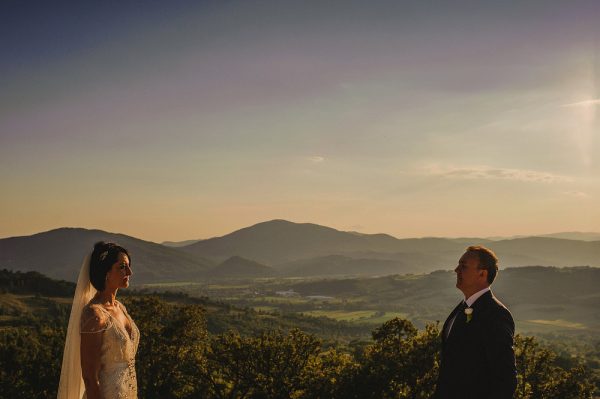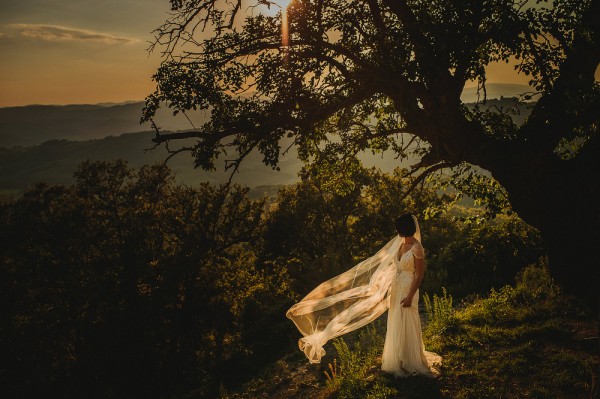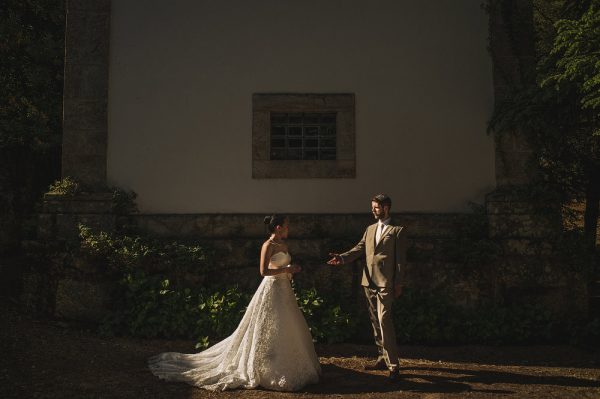 What really gets to you at weddings? Makes you emotional? Makes you laugh? Weddings are often full of minor dramas, some rain, a late bride, a toppled cake, a flat tire. It's how people react, rally round, support each other and laugh it off that I love. It can make for great photos too! But of the classic wedding moments I think the first look is often great (in Ireland and the UK this is usually as the bride walks in to the ceremony). I tend to have a privileged view on this from the front. Everyone in the room is watching the bride's entrance but often the real drama is on the grooms face! There's often a huge emotional release at this point. This is also a big moment for whoever is walking the bride up the aisle – Dad, mum, brother. When my daughter was born I began to empathise with this more. You can see the Dads especially are holding a lot in. I've seen big men sobbing their way to the altar!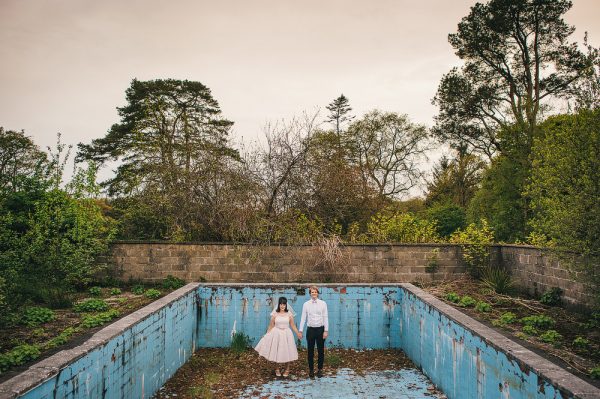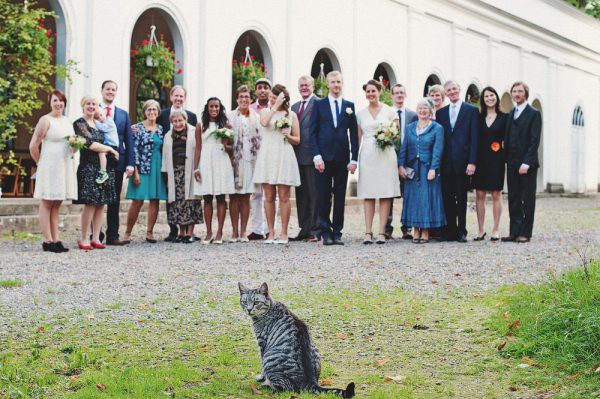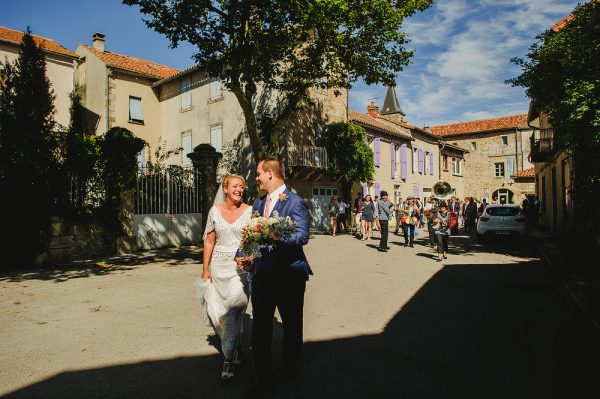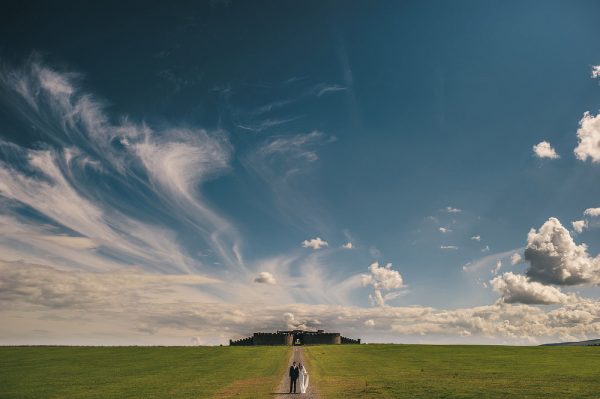 What are your favorite destination locations? Probably Italy. I've been there a few times and I've shot a couple of weddings there now. The light, the landscape, the food… I also have a thing about Morocco since Claire and I spent some time there a few years back. Maybe Junebug could make that happen?
Where do you want to shoot next? Anywhere I haven't been. Love exploring new places.
Do you have a favorite camera or lens? Do you shoot digital or film or are you a hybrid-shooter? I shoot mostly digital at weddings (Nikon D3s & D700 + about 4 lenses 24,35,50 & 85mm) with a little bit of film thrown in (medium format, Polaroid and various point + shoots). In my personal work, where I have more time and space, I tend to shoot mostly film. I process a lot of my black + whites at home in the kitchen. My favourite camera at the minute is probably my Pentax 67. It's a huge beast of a machine but I love it. I'm shooting all my personal projects on that right now with the 55mm & 105mm lenses. I have to work a lot slower with this camera and that process has taught me a lot.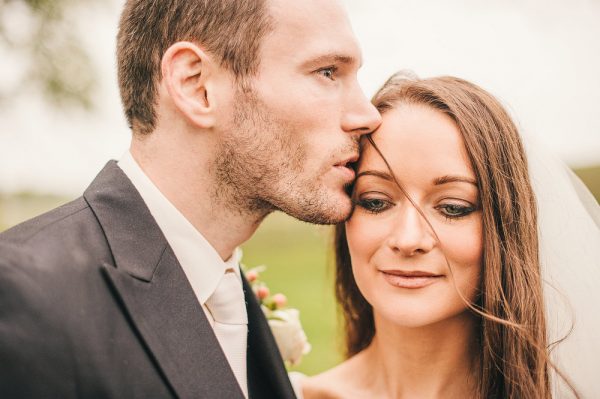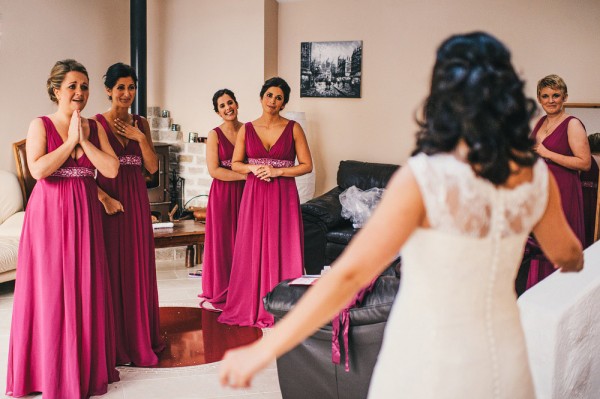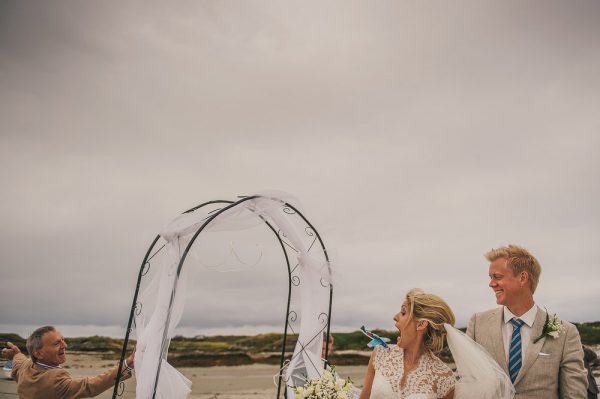 What three photographers do you admire or who has inspired you, either in the past or right now? (Please list their website urls, if possible.) There are so many! Here are three: Mark Steinmetz,  Alec Soth , Trent Parke 
Any advice for couples who are looking for their perfect wedding photographer? Someone said, 'Hire somebody good and get out of their way.' Look at a lot, find someone you can trust, ask them anything, go with your gut, and give them the freedom to make great images for you.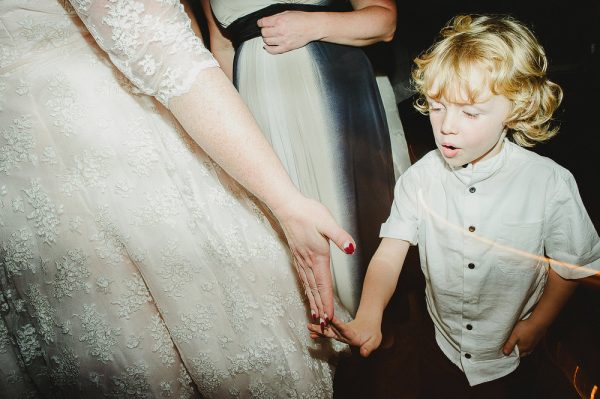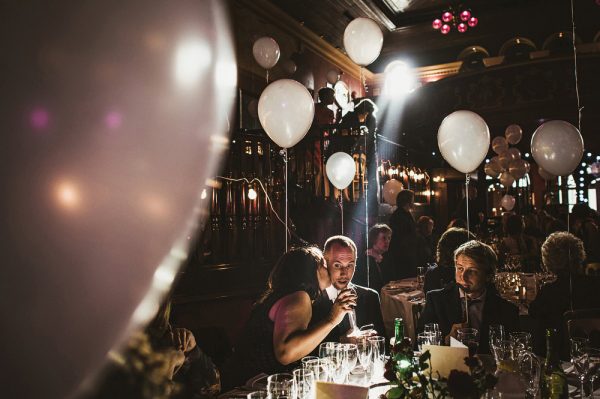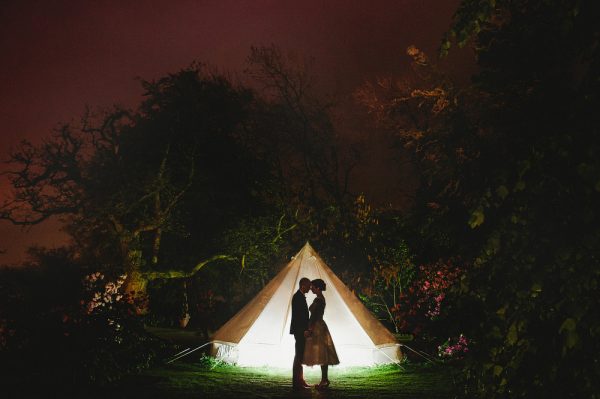 Any advice for couples on how to look amazing and feel comfortable in their photographs? In our experience, nearly everyone has some sense of trepidation or nervousness about being photographed. But it's rarely an issue on a day where, like it or not, you're the focus of everyone's attention anyway. Take comfort that there's generally too much chaos and excitement to even think about the photography. Saying that I work very hard to put people at ease and to be discreet on the day. People often comment that they barely noticed me at their wedding. I never know whether to take this as a compliment or not! 
Best advice you've ever received about being a business person/ happy human? Remember to sleep!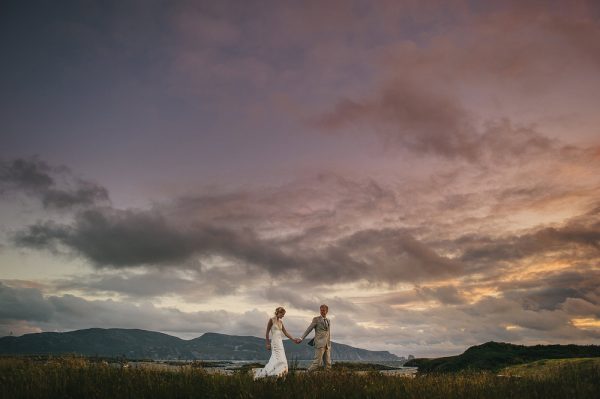 Tim, thank you so much for sharing your beautiful imagery and thoughts with us! Want to see more of This Modern Love's incredible work? Check out his Junebug Member Portfolio and Website!