I'm absolutely thrilled to share with you today's Photographer Spotlight Interview with Isabelle and Sabina of 2 Brides Photography. Capturing weddings in Sweden and all over Europe, this talented duo tells a wedding story that is the perfect mix of fine-art and editorial. Shooting with film, all their photos have a unique and consistent style; soft and bright, clean and natural. Honestly, my words aren't doing justice at this point and what you're really going to want to do is to put your eyes all over these gorgeous photos!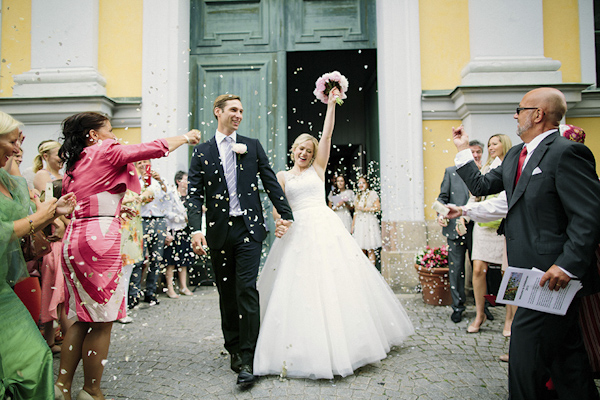 How did you get started together as 2 Brides Photography? What is it like to work together? We met studying commercial photography at university. A mutual love for photography, art, art history and design led us down this path. When we started 2 Brides Photography we searched for an opportunity where two photographers was an advantage. Few photographers worked together back then, actually no one in Sweden, so for us it was a way to work together. We were not into weddings in particular, but were very interested in editorial work, photojournalism as well as creative portraiture. Working together is fun, exciting and rewarding. Everyone who shoots all day weddings knows how hard it is and being two is great, not only do we complement each other since we specialize in different areas but it's also really great to be able to sit down for a few minutes, have a meal or just take 5 minutes to breathe during such an intense day.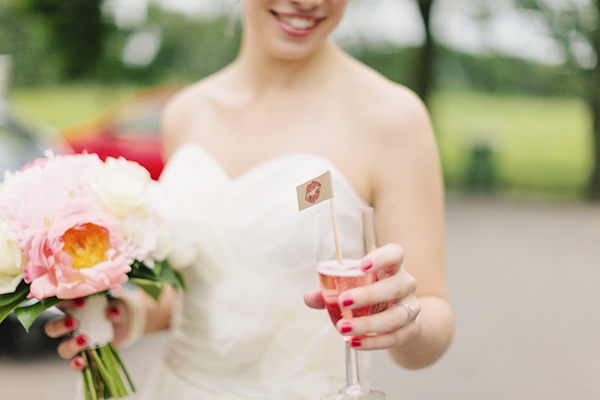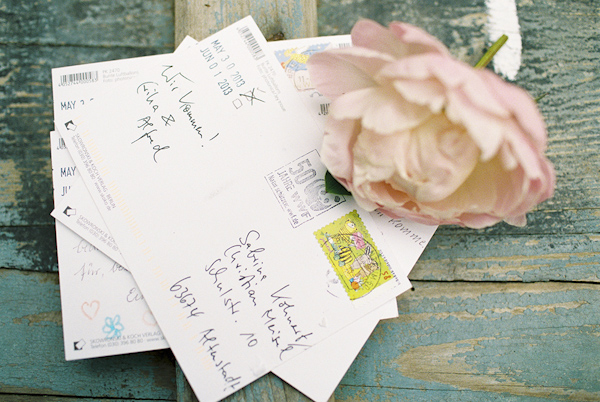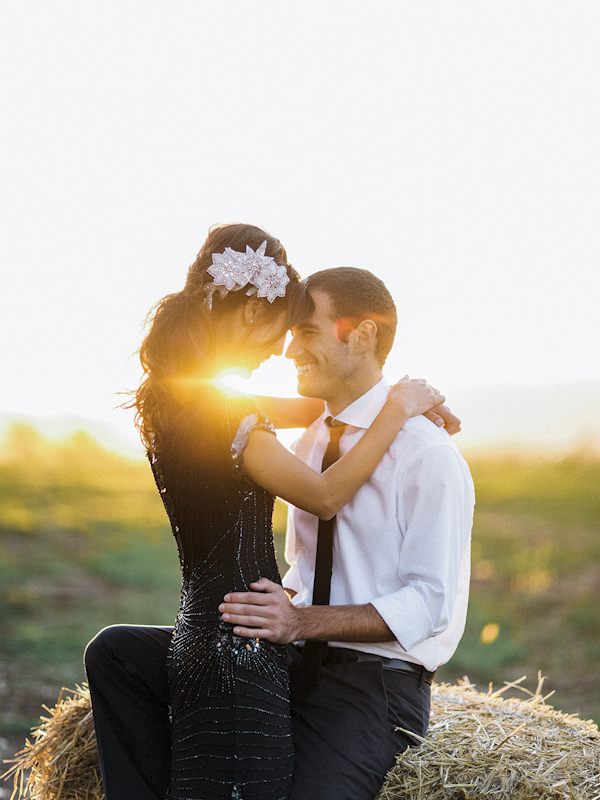 Your photos are so lovely and dreamy, what contributes to that style and look? Photography is a very personal matter, and unique because of how the photographer sees it. For us it's very much a mix of light, camera, lens, film type, developing and scanning. How the images look speak volumes themselves, but if we had to say a few things about the style and look, it is that we simply love to find great natural light. Quality of light is the most important thing. The soft golden light you get during a late summer evening here in Scandinavia is amazing. We also find it important to interact with our subjects in a natural way, no posing, more of directing in a subtle way. It's a mix of fine art portraiture and editorial style, our unique vision of a wedding day, how we saw it, the mood, the emotions and the beauty of it all. All of that contributes to the look and style of our imagery.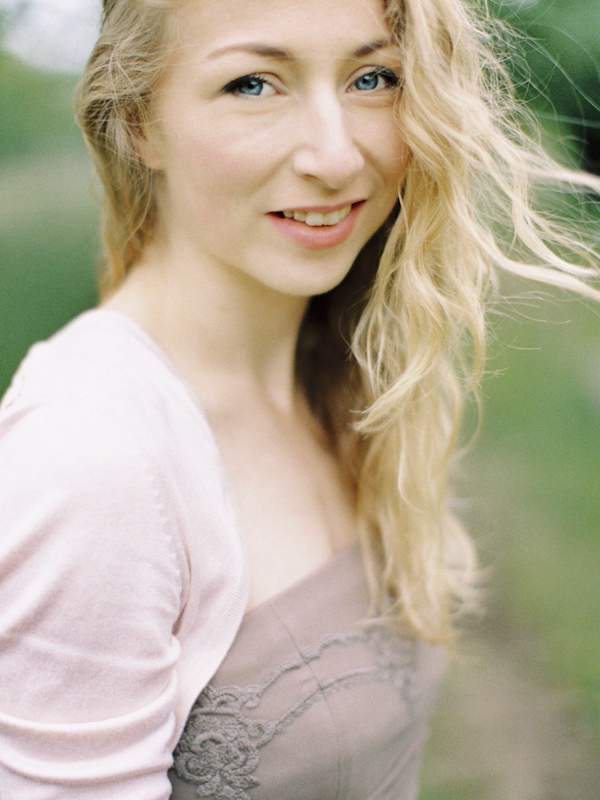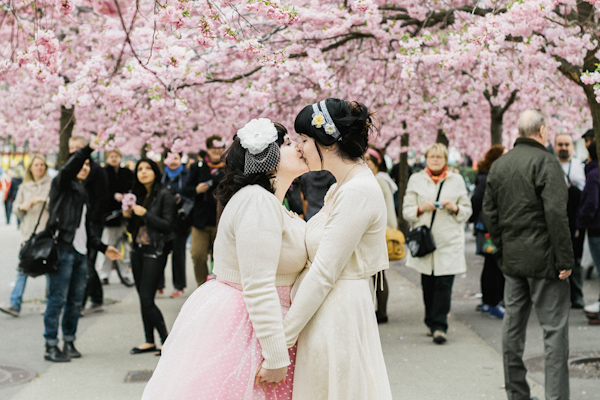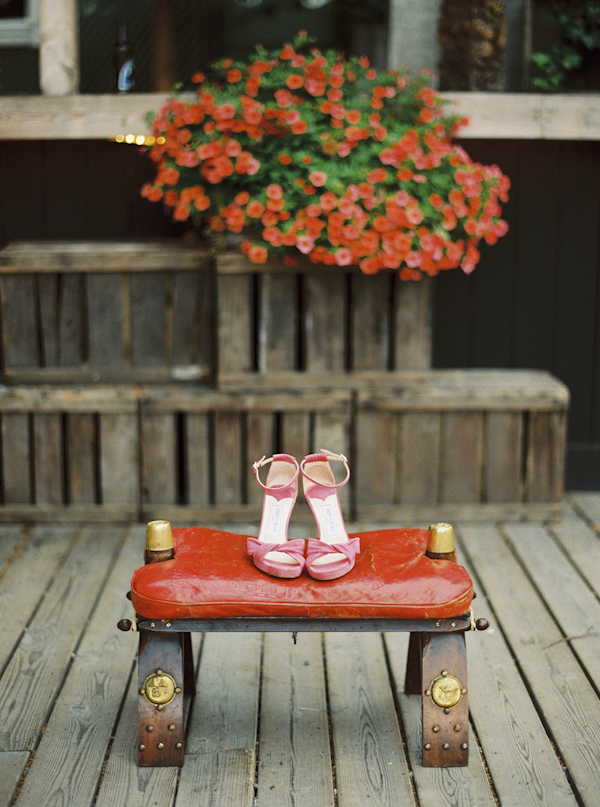 What type of film do you enjoy shooting? What type of cameras? Why film, what draws you to it? We shoot many types of film, both Kodak, Fuji and Ilford. We embrace film, we never really stopped shooting it, just on a digital break. (We were on a break! hehehe. Remember that scene from Friends?) When we both started out back in early 2000 we only shot film, so for us it's most natural. Also the glow, the grain, the richness, the softness and the colors that can't be replicated. The honesty. The raw organic quality that make moments somehow feel more authentic. We are always thrilled at how our film images turn out but we also want to stress the importance of a really good lab and great communication with your lab technician. What type of film all depends on the assignment, Kodak Portra 400 is very versatile and can handle almost any situation, Fuji 400H is lovely when you have plenty of good light and we love the pastel tones we get from it but at the end of the day it's how you shoot it and in what type of light so we don't limit ourselves to one brand or type of film. In our camera bags we have a Contax 645 and many many film inserts, Isabelle shoots color film in that one. We also have a Mamiya 645 AFD, Isabelle shoots black and white film with that one and Sabina shoots a Plaubel Makina 67 Rangefinder camera. We also have a couple of 35mm film cameras for candids and photojournalistic stuff, Contax N1, Canon EOS 1V, Canon Elan 7 and a range of Canon prime lenses. We don't own or use any zoom lenses.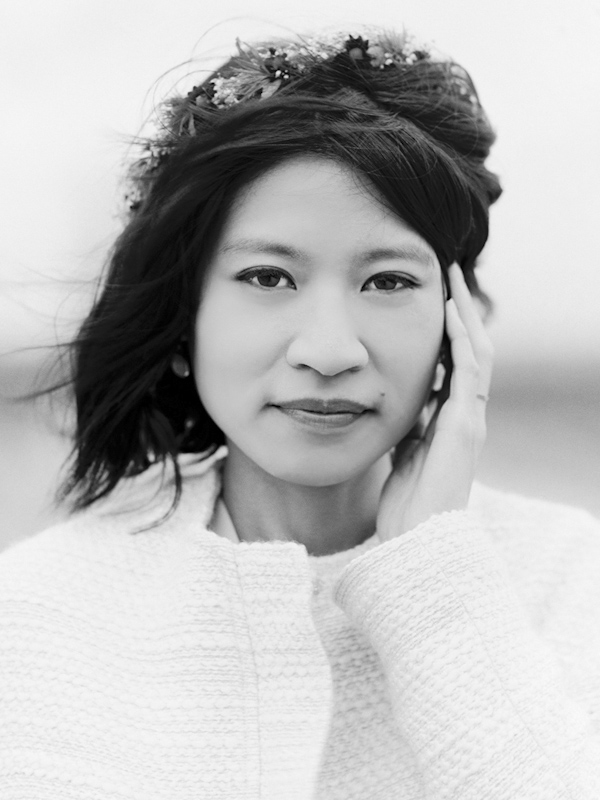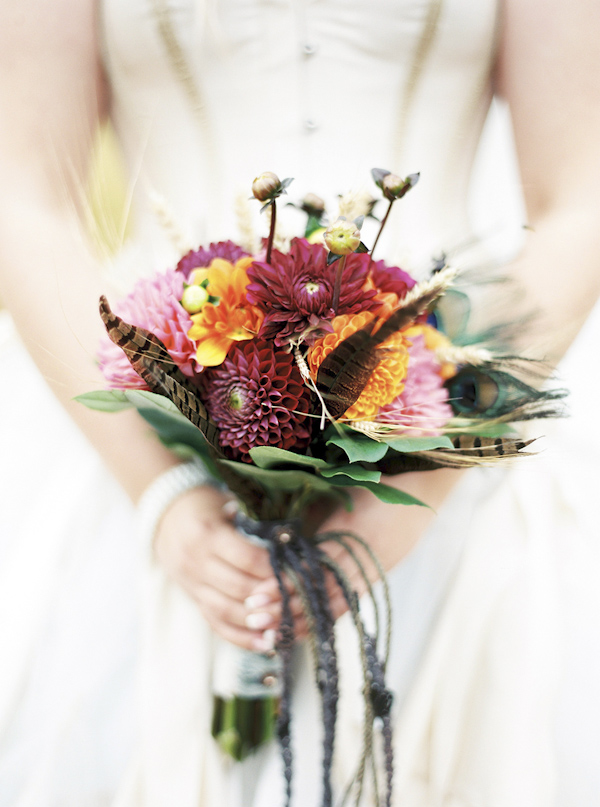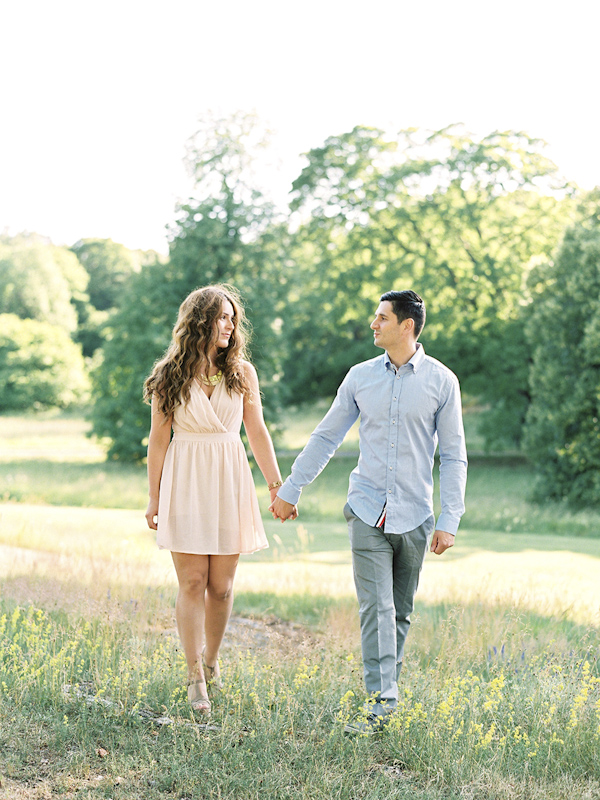 What gives you ideas or inspiration? Who inspires you? Our families of course but we also get inspired by other artists, musicians, painters and designers. And we are huge movie lovers and watch a lot of film, anything from heavy dramas to horror flicks. Fashion and travel photography influences our work tremendously, we always want our clients to look like they've just stepped out of the pages of a gorgeous magazine. We're also inspired by nature, light, but perhaps most of all the love and happiness in our client's eyes on their wedding day and their excitement when they receive their images. That gets us so stoked!
What is your favorite moment at weddings? There are obviously a few key moments but it is so much more than that. The whole story is far more important when put together, but if we have to pick a few it would be when the groom sees his bride for the first time and the actual ceremony, especially if they have written their own vows. Very powerful.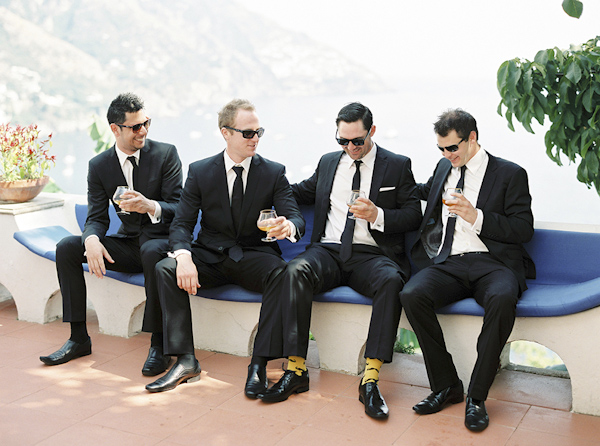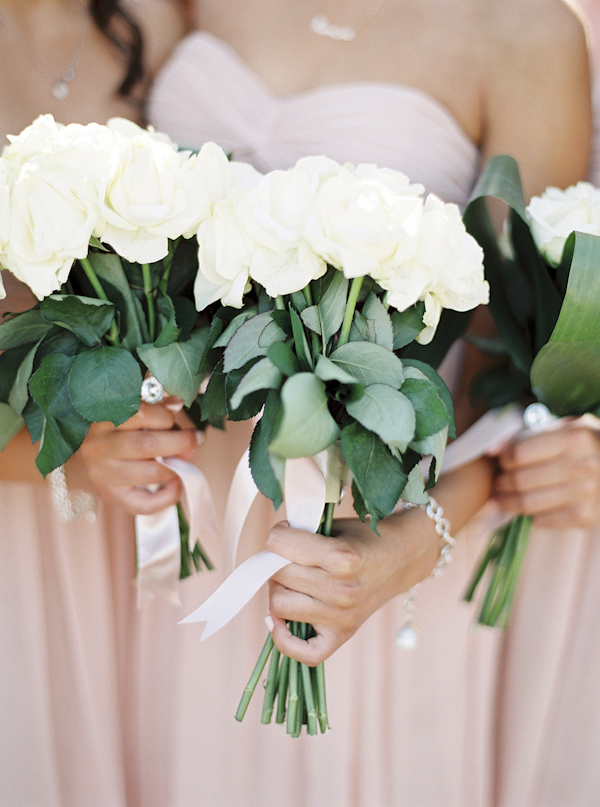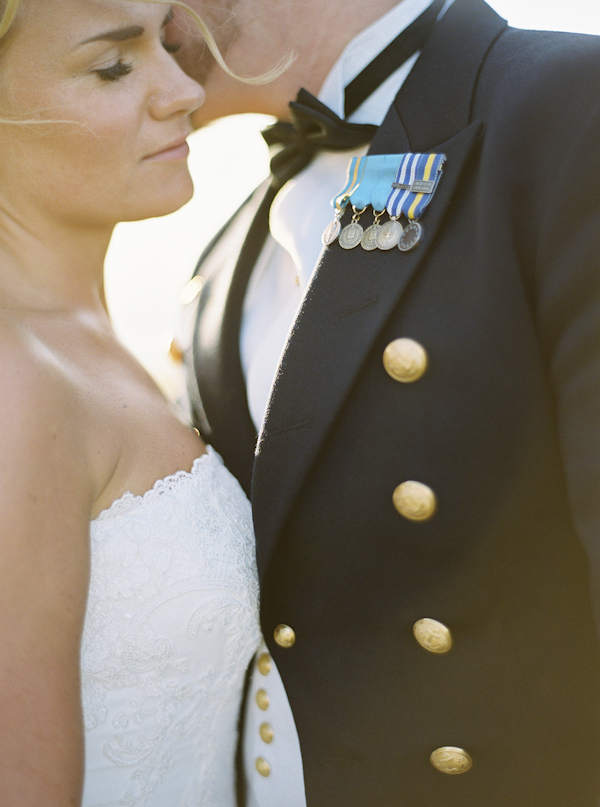 Any advice for couples on how to look amazing and feel comfortable in their photographs? Get a great photographer whose work you love and then put your trust in that photographer. A really good photographer can create gorgeous photographs of anyone. And remember a wedding is about the people, the love, the memories and the connection, the union and celebration. A great photographer can capture all of that and all you have to do is enjoy your wedding day.
Describe your dream destination wedding? It would be a relaxed outdoors affair, al fresco dinner, a girl with flowers in her hair. And why not in the area of Big Sur, one of the most beautiful locations in the world.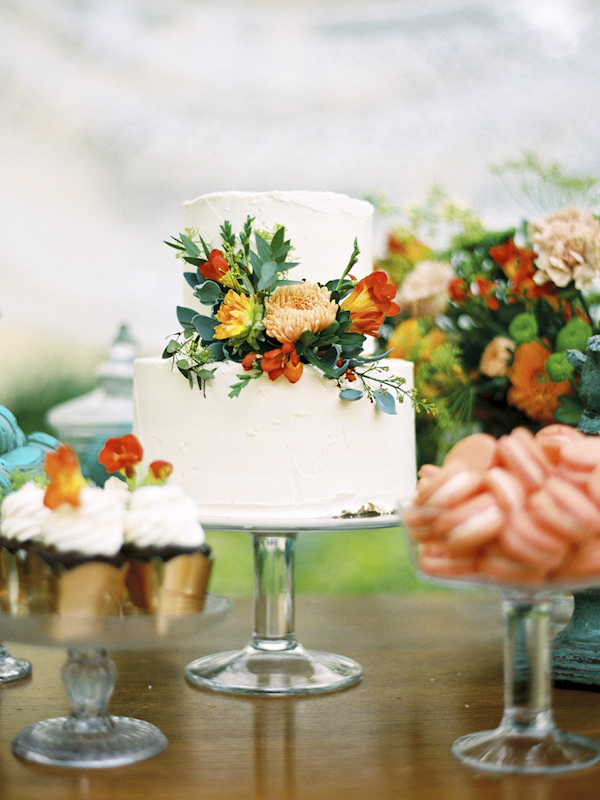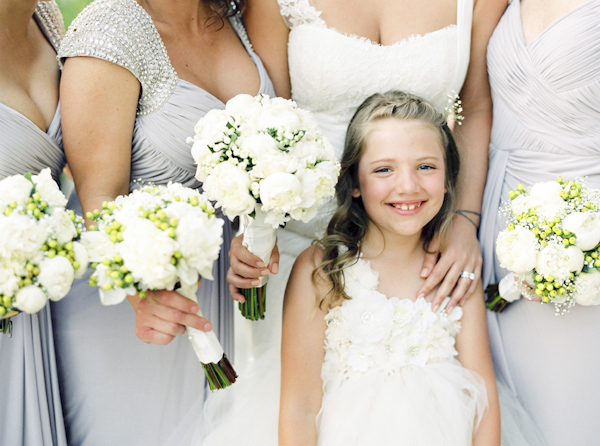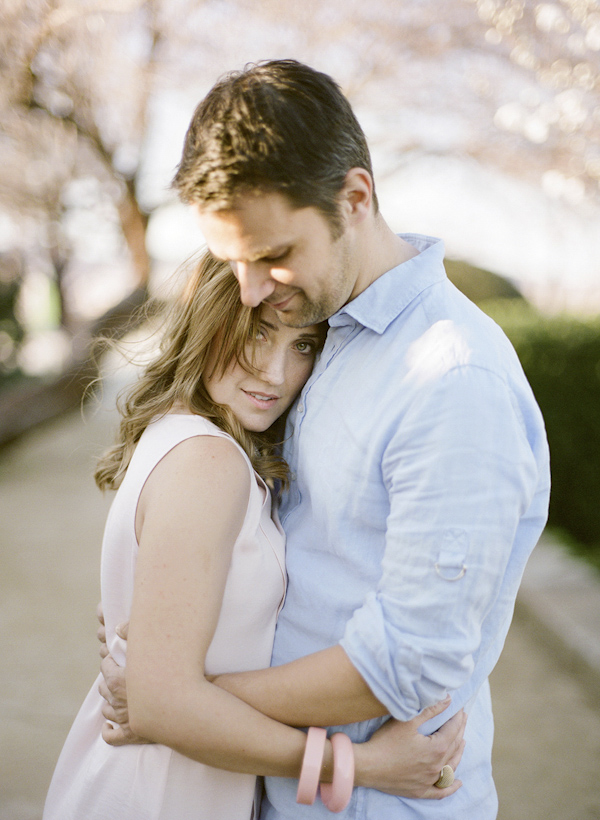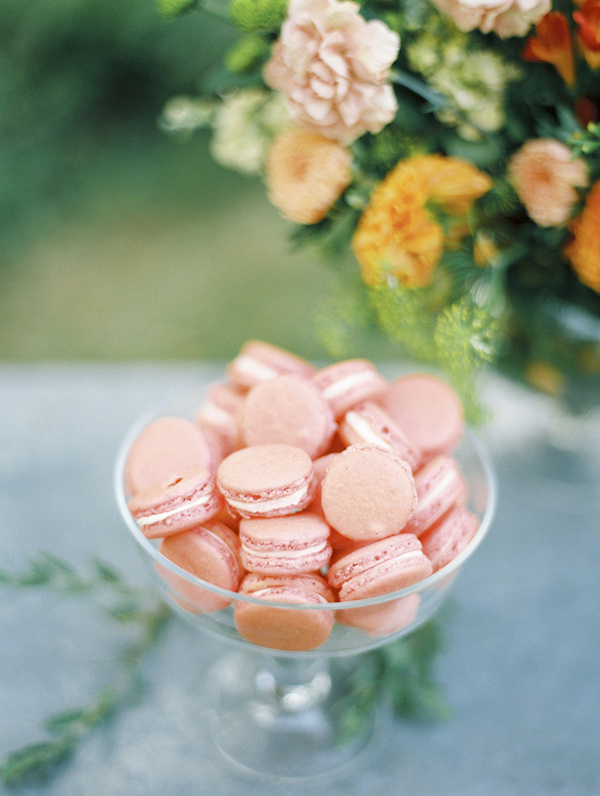 What photographers do you admire or who has inspired you, either in the past or right now? Nan Goldin, Joel Peter Witkin, Christer Strömholm, Henri Cartiér-Bresson and Anders Petersen. Huge inspiration, always. As we got to shoot more and more weddings we could not help to be inspired by such an extraordinary photographer as José Villa, we think he alone inspired a whole generation and world of wedding photographers.
What gets your heart racing – both personally and professionally? Gorgeous light, sunsets, open landscapes, the sound of the ocean and bold colors. A good book, an honest word of appreciation, the love in our husband's or children's eyes. Good friends. A good glass of wine, laughing out loud, sex! Living life to the fullest, every day!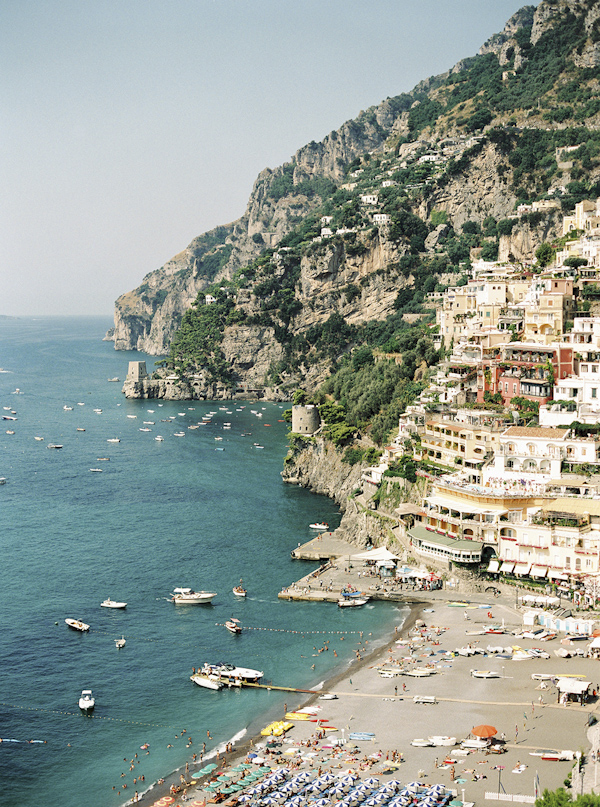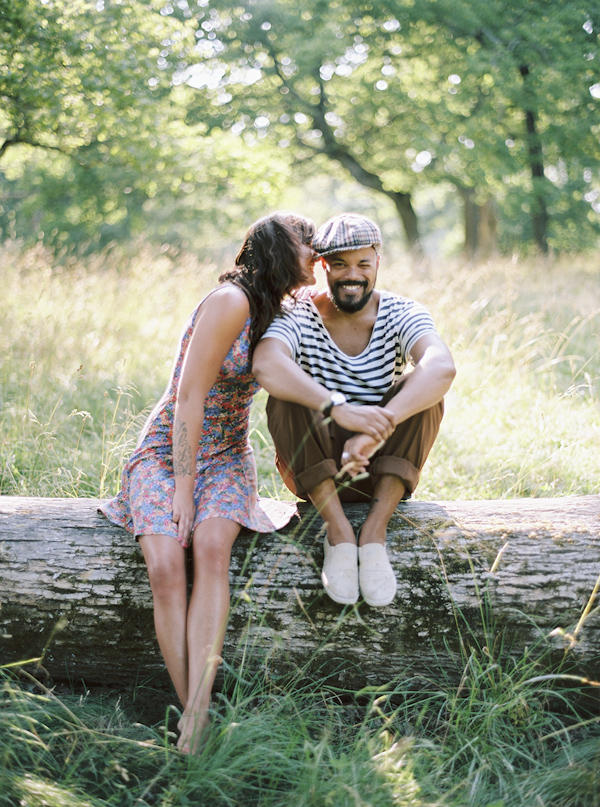 Any advice for couples who are looking for their perfect wedding photographer? Stick to YOUR taste, what you like. Do your research properly, if possible meet with a few photographers in real life or on Skype before you decide. You need to find the one whose images you not only love, but simply can not be without! You also really need to like them as a person. The photographer will be working closely with you on your wedding day and the time leading up to it, so you have to feel absolutely comfortable with him or her. Don't stare your self blind on the products or hours included in a wedding photography package. We promise, you'd much rather have 50 amazing photos from your day than 500 not so good ones. Don't ever skimp on quality, and if it is one day in your life when you want timeless, quality photographs, it's on your wedding day. And yes, it is true what they say, if you pay peanuts, you get monkeys.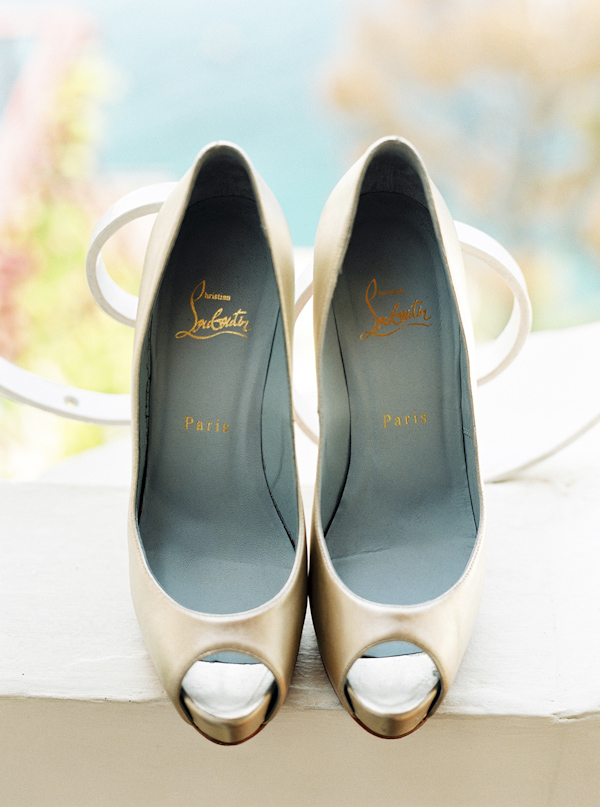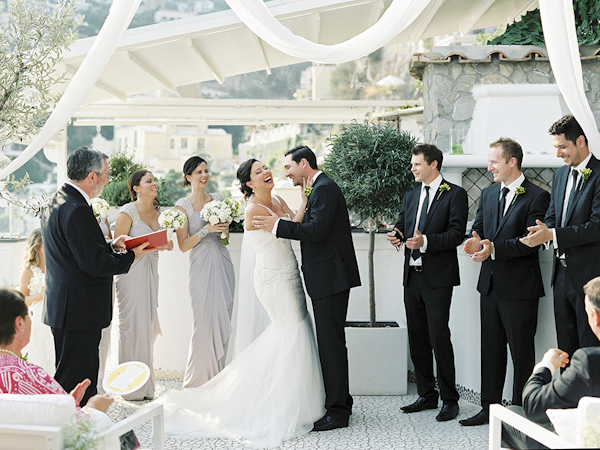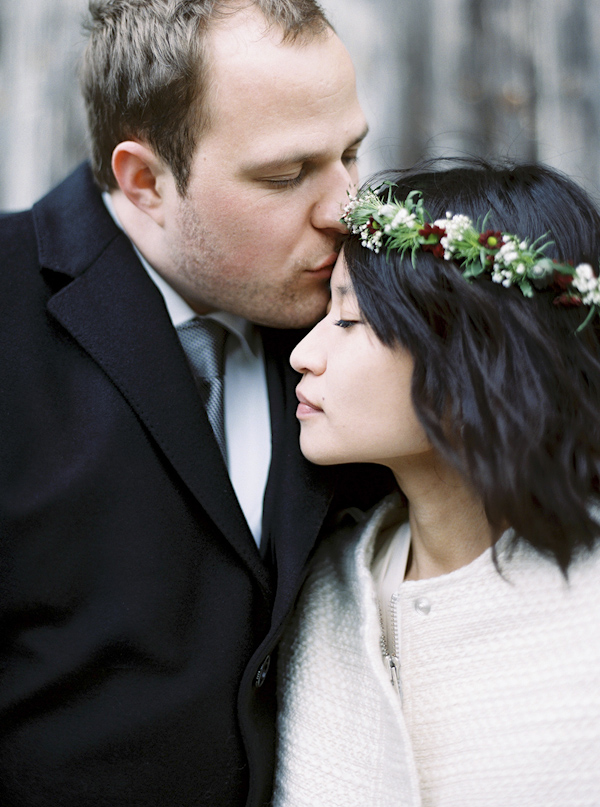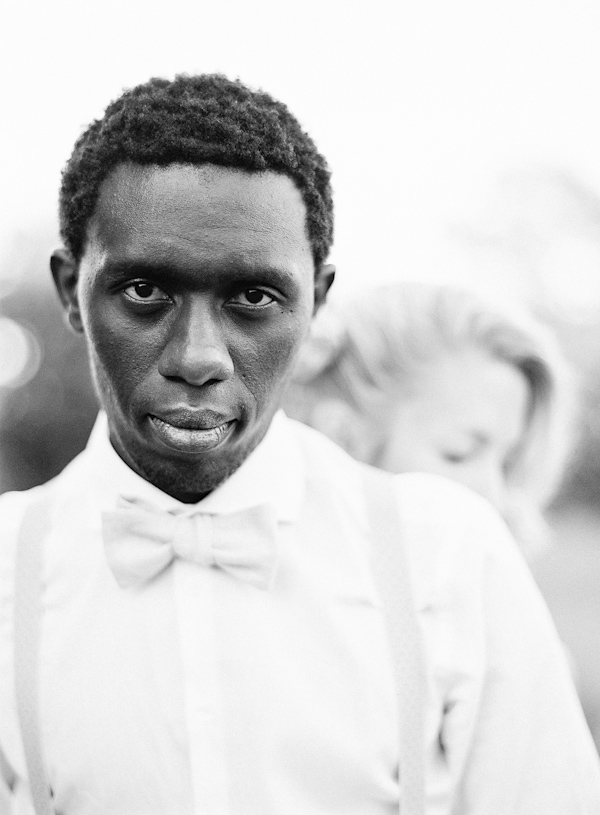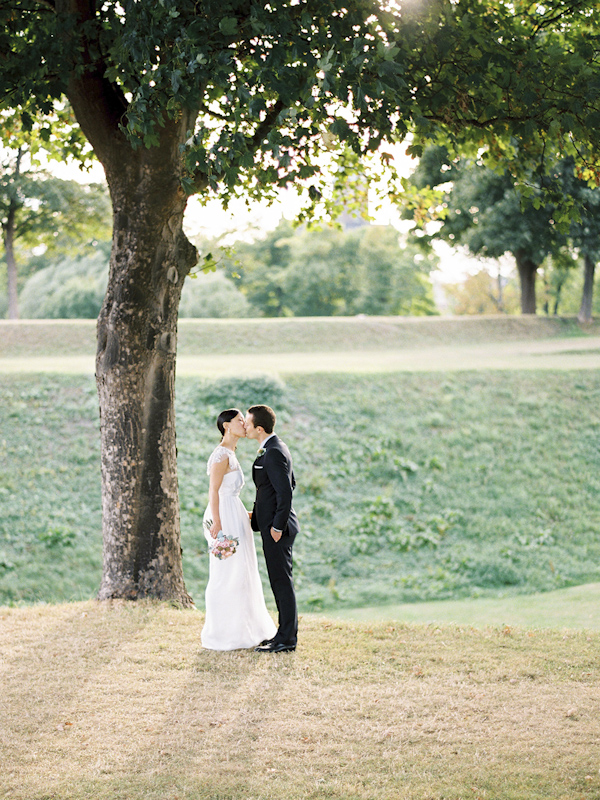 Besides weddings, what/who/where would you love to be able to photograph? We both work with other types of photography as well as weddings. Isabelle is shooting food and desserts and has just released her first book at Sweden's most renowned publishing company Norstedts Publishing Group and is already commissioned to shoot one more beginning this spring. Sabina is working for Egmont Publishing group with their image banks and is also photographing for them. So we are really just in love with photography, may it be weddings, food or speed racing.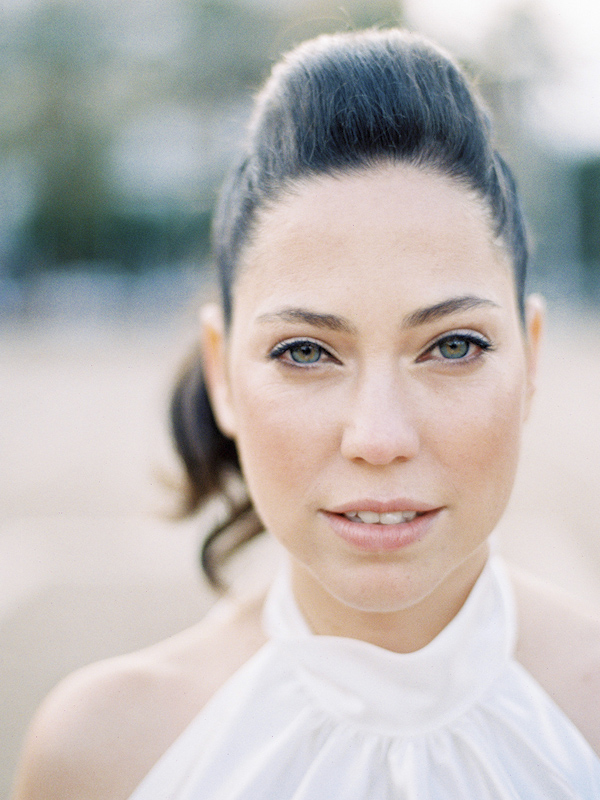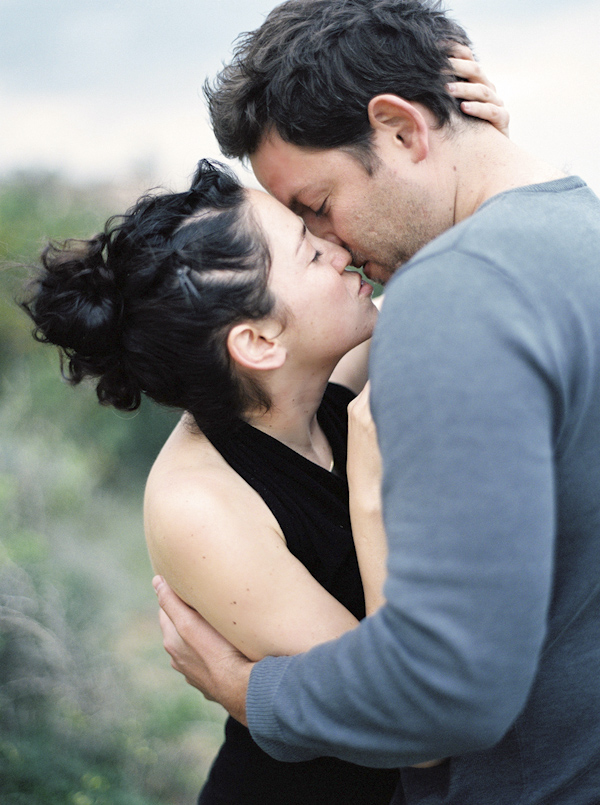 Do you have a (recent) favorite photo that you have taken? Can you describe how you created it? What do you like about it, whether it be technical, emotional, personal? (See above) Just recently we traveled to Tel Aviv, Israel for a wedding and on the evening of the engagement / pre-session it was stormy and the light was fading so fast. Isabelle had no choice but to underexpose in order capture this image during the session. The wind was so hard we could hardly stand up and the sand from the beaches flew into our eyes. It was a difficult shoot both for our subjects as well as for us. Turns out we really love the photographs, they are genuine and a lot of movement and emotion in them.
Best advice you've ever received about being an artist? Let creativity flow and trust your gut, the heart sends impulses to your brain, that's a medical fact. So when they say follow your heart or gut, trust it because it is true.
What are looking forward to most right now? Wedding season 2014 has just begun and it's going to be so much fun. We are so fortunate to have been booked by the most lovely clients and they are taking us all over Europe and they have the most awesome ideas for their weddings. Really can't wait to join them and be with them on this amazing ride.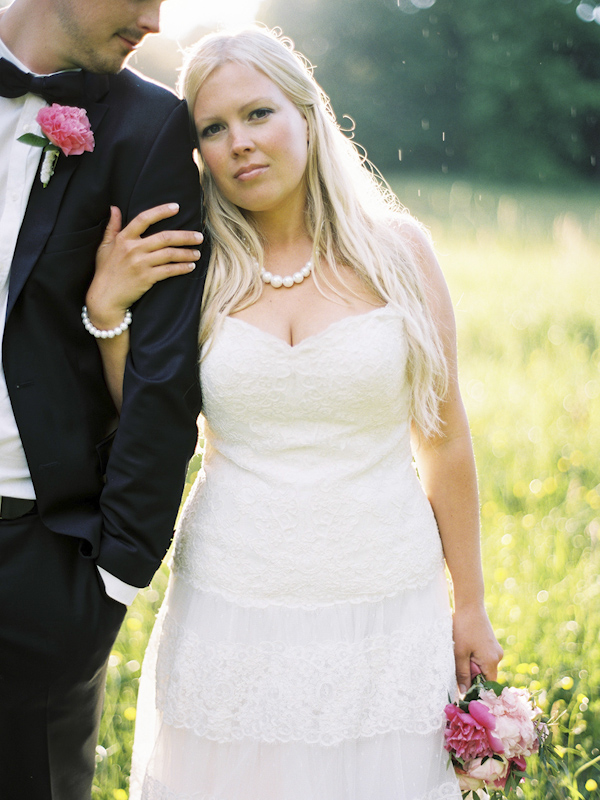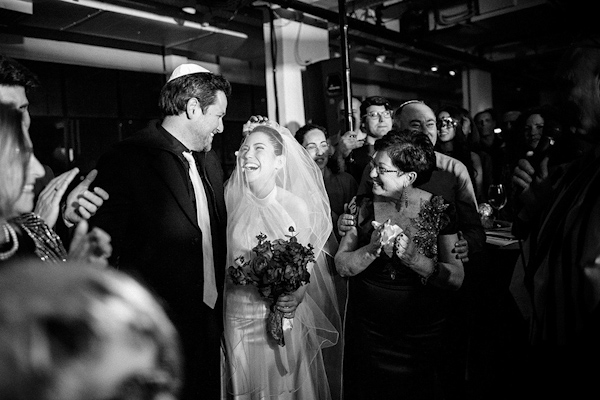 So absolutely gorgeous! See more beautiful weddings on 2 Brides Photography's blog.