You'd be hard-pressed to find two sweeter people than Chris and Elisha Stewart of Abby Photography. Based in Canada, this husband and wife team have received numerous prestigious awards for their stunning photos and they continue to exude humility full of grace. Never satisfied with simply repeating their prior successes, these two passionate artists push each other to see each wedding anew, revealing classic moments captured in the most creative and surprising ways. I have to admit, it was heart-wrenching for me to not include every single photo they sent over so after you read this Spotlight Interview with Abby Photography, be sure to make your way over to their blog!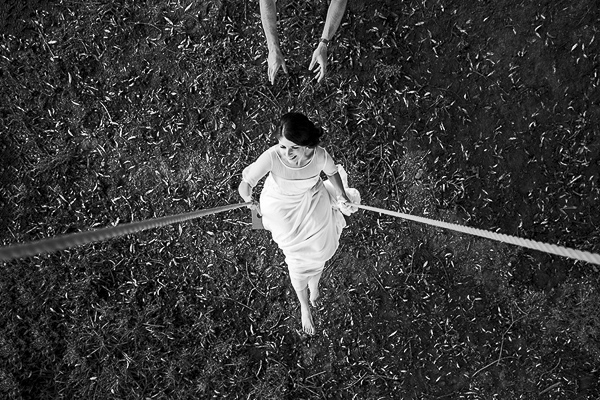 Can you tell me about your journey to wedding photography? What drew you to photography specifically? We wish we could tell you that we were the kids who grew up in a dark room, always had a camera in our hands, and then studied photojournalism at a reputable school, but that's not our story. We were the schmucks who stumbled into wedding photography because our friends were getting married and we were the people with the "nice cameras". For the record, we don't endorse or recommend entering the industry this way. Word spread quickly that we had photographed a wedding so more friends, then friends of friends, and then complete strangers were asking us to photograph their wedding. It didn't take long for us to fall in love with wedding photography and start the long journey towards mastering our craft.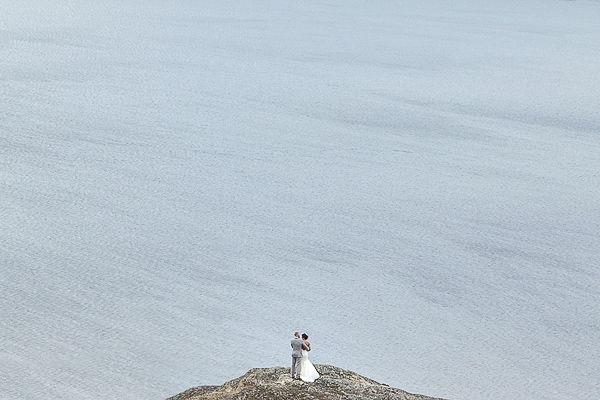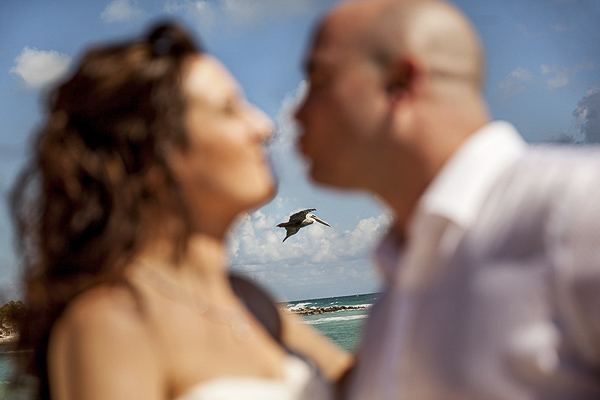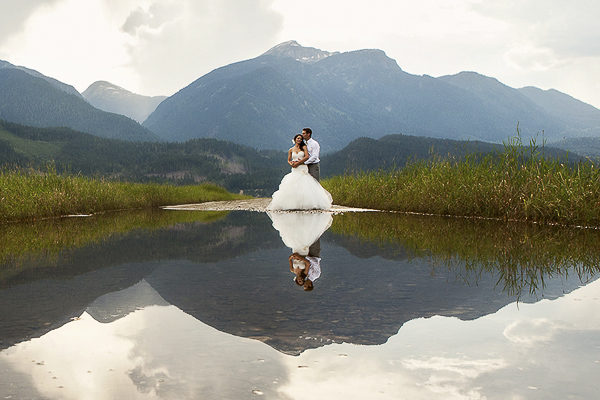 What is it like to work together as a husband and wife team? It's as tough and rewarding as everyone says. The best piece of advice we've received about working together as a couple is that, "Nobody likes a two-headed monster". Meaning, instead of having a power struggle over who is leading, we have to take turns and empower one another. That little phrase has helped us a lot over the years.
What would you both be doing if you weren't photographers?
Chris – If there were no photography in my life, two areas I could see myself having a career in are graphic design or a special needs support worker.
Elisha – If I didn't own a camera, I'd hope to find Huy Nguyen and work for him.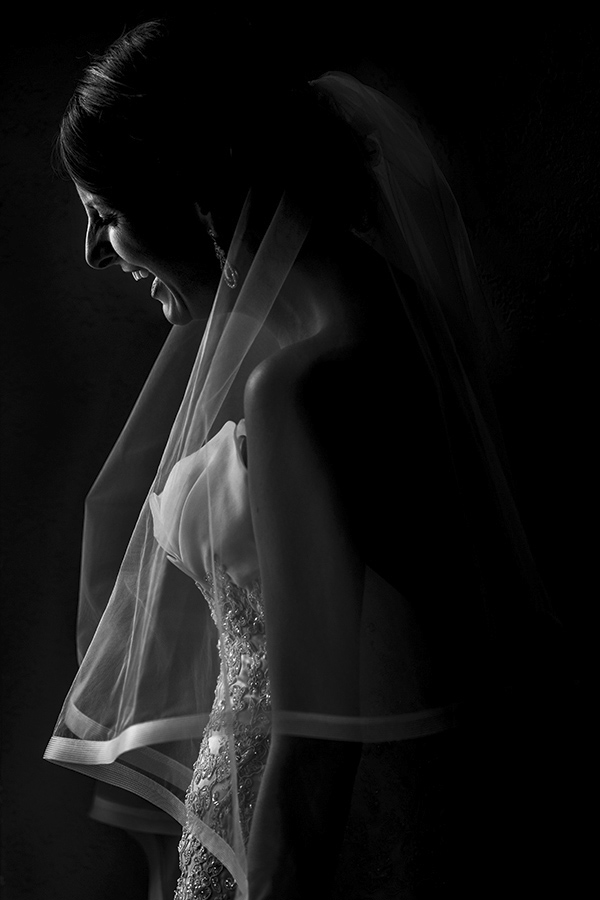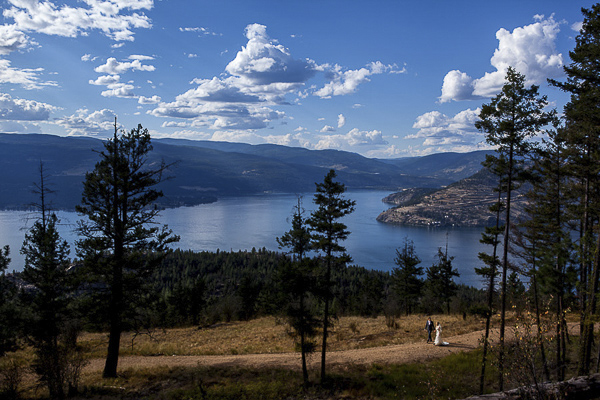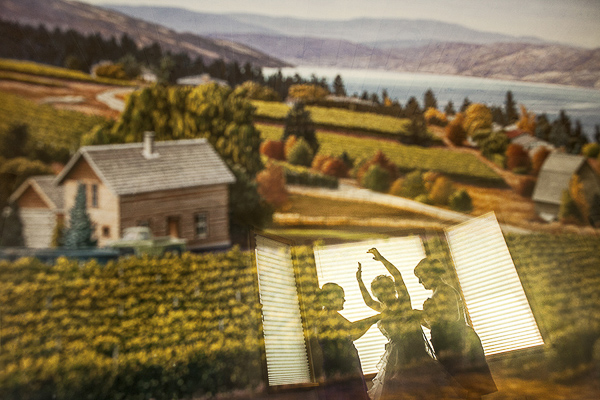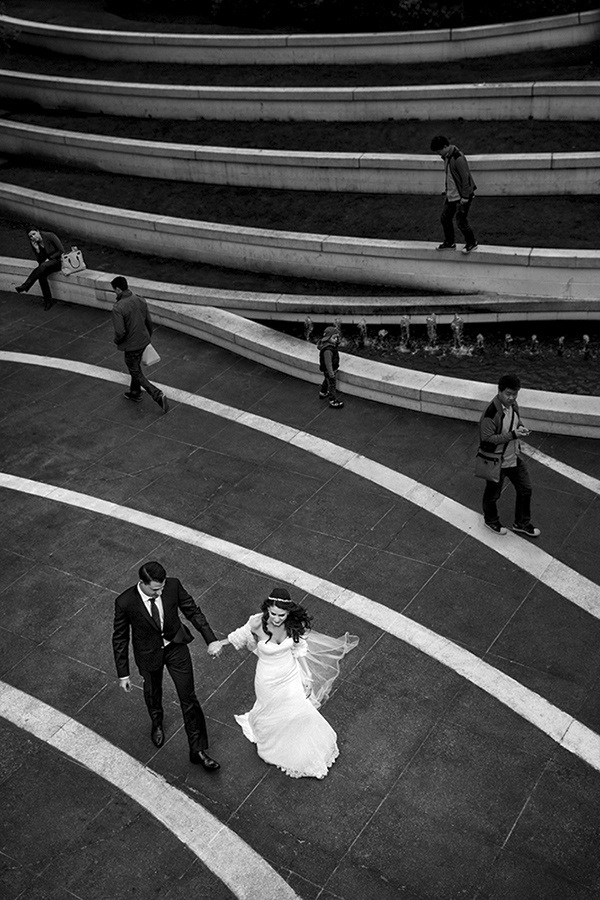 Where/what is home? We feel very lucky to live in Kelowna, Canada's sunny Okanagan surrounded by orchards, vineyards, lakes, and mountains.
What was your photography education? School? Self-taught? Workshops? Thankfully, with the way technology is nowadays, you can get one-on-one mentoring from some of the best wedding photographers in world. We've been very fortunate to have critiques from Davina + Daniel. We call them the saviors of our sinking ship! Words cannot express how thankful we are for everything they have taught us. We've also done a critique with Ben Chrisman, Foundation Workshop, and are currently in a one-year mentorship with Kirsten Lewis. We also soak up every ounce of wisdom that Yoda gives us.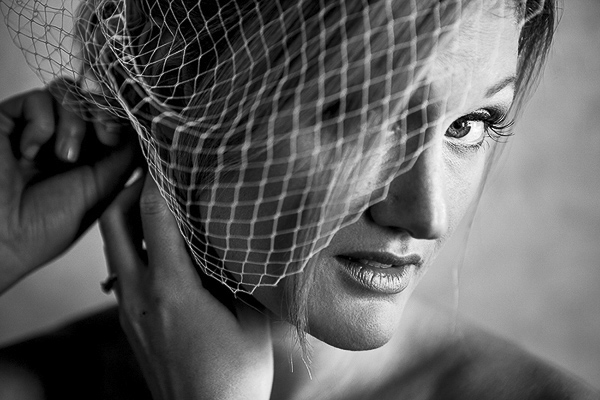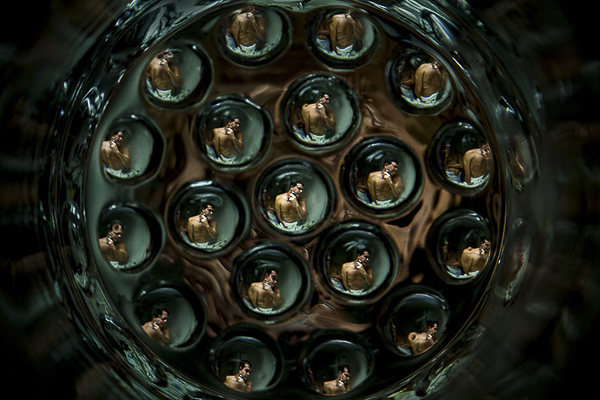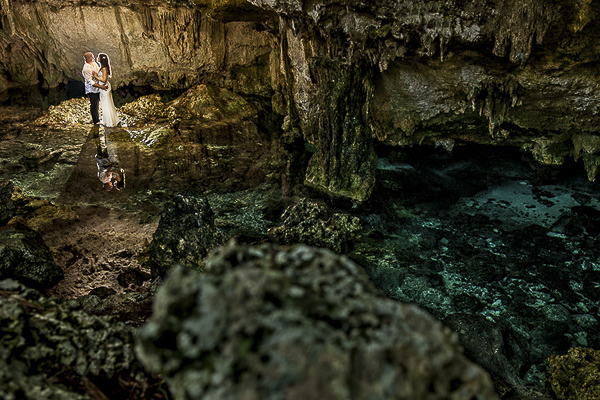 What do you find to be the biggest challenge/most difficult part of being a wedding photographer? Seeing people. Not a venue or the budget for decorations or red-soled shoes, but people! For years we photographed at the same venues weekend after weekend, doing the same thing wedding after wedding, and our work became mundane. But when we started recognizing that yes the venue may be the same, but the most important part (the PEOPLE) are different, we started seeing every wedding as unique and exciting.
Do you have any advice for beginning photographers? (Wedding or otherwise) Watch out for complacency. Always try to improve yourself and your work.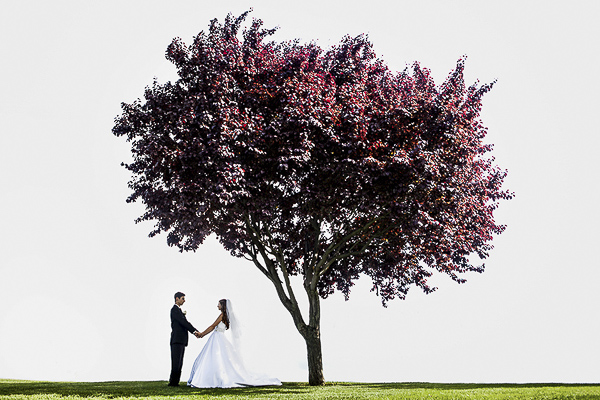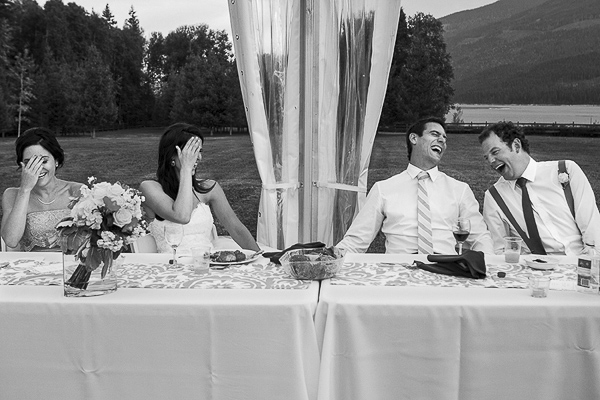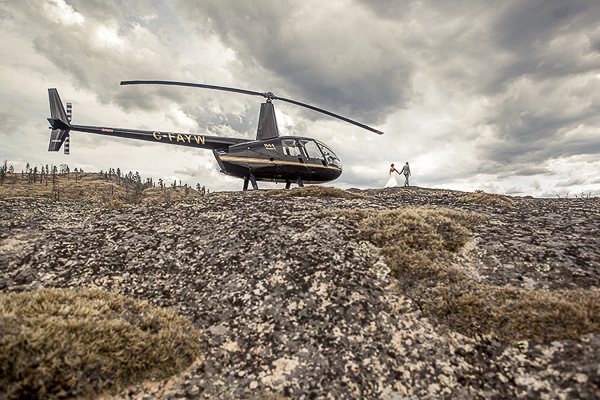 What makes your work unique? Whenever we come across a cliché situation like bride looking out a window, bride and groom on a dock, groom shaving, or bride on a swing, we always try to stop ourselves and ask, "How can we photograph this in a way that we've never seen before?" Whether it be a different perspective, shooting through something weird, or changing the photographic technique, our most distinctive portraits come from simply trying a new approach.
What is your favorite moment or tradition at weddings?
Chris – The Father/Daughter Dance because it's the moment when the Father shows how proud he is of his daughter.
Elisha – I love it when people throw rice at the Bride and Groom. There is so much excitement at this point. I wish more Canadian couples would adopt this tradition.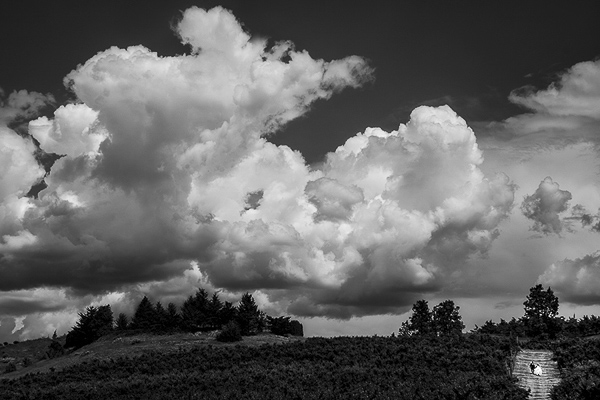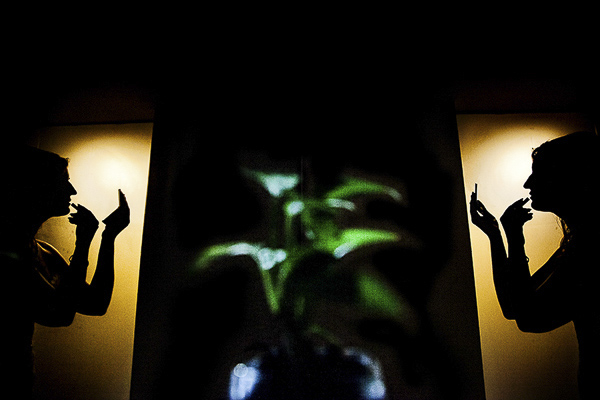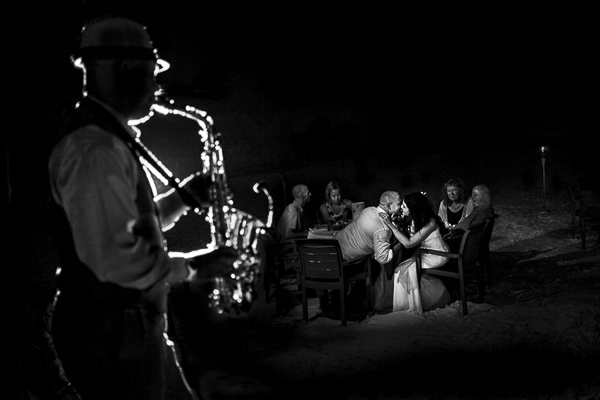 Describe what gets you up in the morning, literally and/or figuratively. Right now it is pretty literal. Our two year old tugging at our arms saying, "I'm awake now. I want Shreddies!" and the three year old yelling, "Daddy, I nee-ee-ee-eed to pee-ee-eee!"
Describe your wedding photography style in less than 6 adjectives. Surprising. Sometimes our work is very simple and pretty, while other times it is bold and dramatic. Either way, our goal is always to surprise.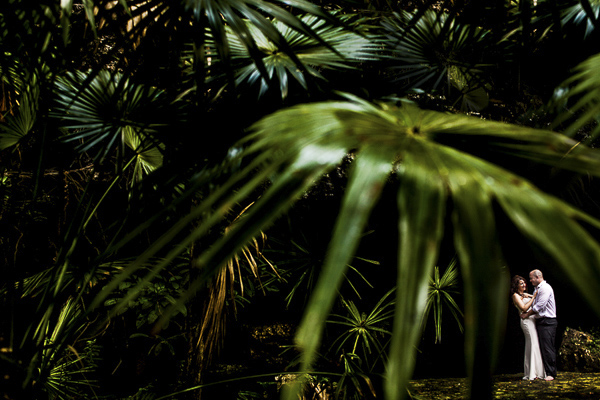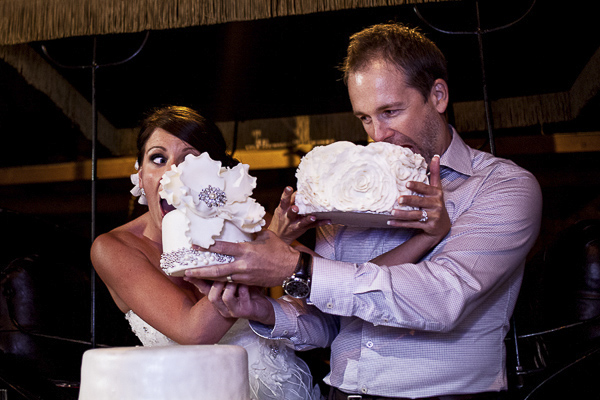 What makes you give yourself a mental high five?
Chris – When I come up with an idea that makes Elisha wish she thought of it.
Elisha – When I make a good image, without influencing the scene.
Best advice you've ever received about being an artist? Practice. Practice. Practice. Practice. Practice. Work hard! Practice. Practice. Practice. Practice. Practice. Practice. Work harder! Practice. Practice. Practice. Practice. Practice. Practice. Practice. Practice. Practice. Practice. Practice. Practice. BE A HARD WORKER! And practice some more.
Best advice you've ever received about being a happy human? Act justly, love mercy, walk humbly.