This month, we sat down with Seattle wedding photographer Henry Tieu Photography to talk about his business, outlook on life, and the whirlwind he's been on since starting his biz. Only a year-and-a-half into photography, his big heart and dedication have helped him take on the wedding industry by storm. Henry's vulnerability is not only inspiring, but it has allowed him to book his ideal clients and find a close-knit community of other photographers. You're going to love learning more about Henry and catching a glimpse into his jaw-dropping portfolio!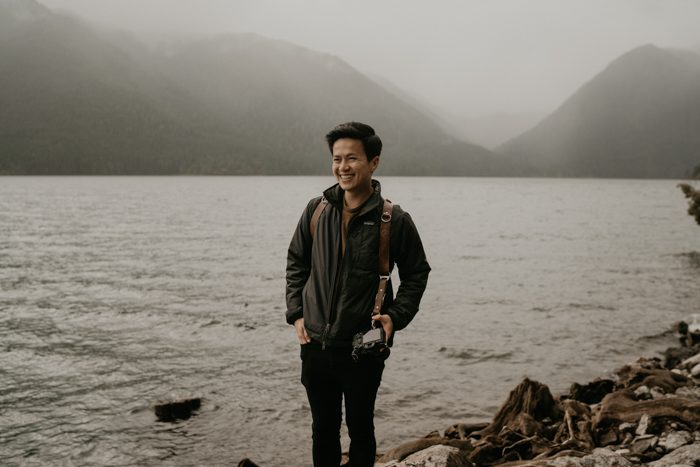 Introduce yourself! – how long have you been shooting and how old is your business?
Hi, my name is Henry and I am based out of Seattle, Washington. My business is a year-and-a-half old and that is also how long I've been shooting.
Growing up, my family only took photos on special occasions and it took me a while for my dad to trust me enough with the only film camera we had. I enjoyed running around holding the camera because everyone was smiling, everyone was just so happy. I think deep down, it's part of why I do what I do: putting smiles on people's faces.
When I was 12, I saved up all my allowances and bought my very first digital point and shoot camera – all the little flowers and doggies in my neighborhood got their photos taken that summer.
It was not until college that I learned about DSLR cameras. I got the Canon T1i with the money I made from tutoring and working at the college bookstore. After a long day at school and work, I would drive around downtown Seattle at night to do nighttime photography. I uploaded all of my photos on a personal Flickr account that has zero interactions with anyone but I was just so happy seeing my photos in a "gallery."
I graduated from college and immediately got busy with life and work. I picked up the camera again years later after a stressful week at work. Being an ICU nurse, I see unfortunate tragedies on a daily basis. I see how short life truly is. One day, I took care of a patient who was around my age, who was a healthy person until, one day, he couldn't breathe. He came to the hospital and that was when we found out he had lung cancer and it had spread everywhere. He passed within one week. I was his nurse the whole time.
I went home, couldn't sleep, couldn't get my mind off of my patient. I started thinking about my life, where I was and where I wanted to go next. So my husband and I decided to stop working overtime all the time. We started hiking around Washington and that was when I picked up my camera again. I want to see the world, I want to capture memories and moments in life that are important. I want to live a life that if and when I get stuck in a hospital bed, I don't have to look back in life and ask myself all the what-ifs.
So without any clients booked or anything, I made a website, purchased a domain, and started Henry Tieu Photography, mainly because I wanted to have a place where I can display my work.
From landscape photography, I started dipping my toes into couple portraits and eventually became a wedding photographer. To this day, I still carry the same philosophy into everything I do. My philosophy in life has become my approach to wedding photography: big or small, destination or local, I provide 100% of myself so I can photograph moments that are priceless and darling.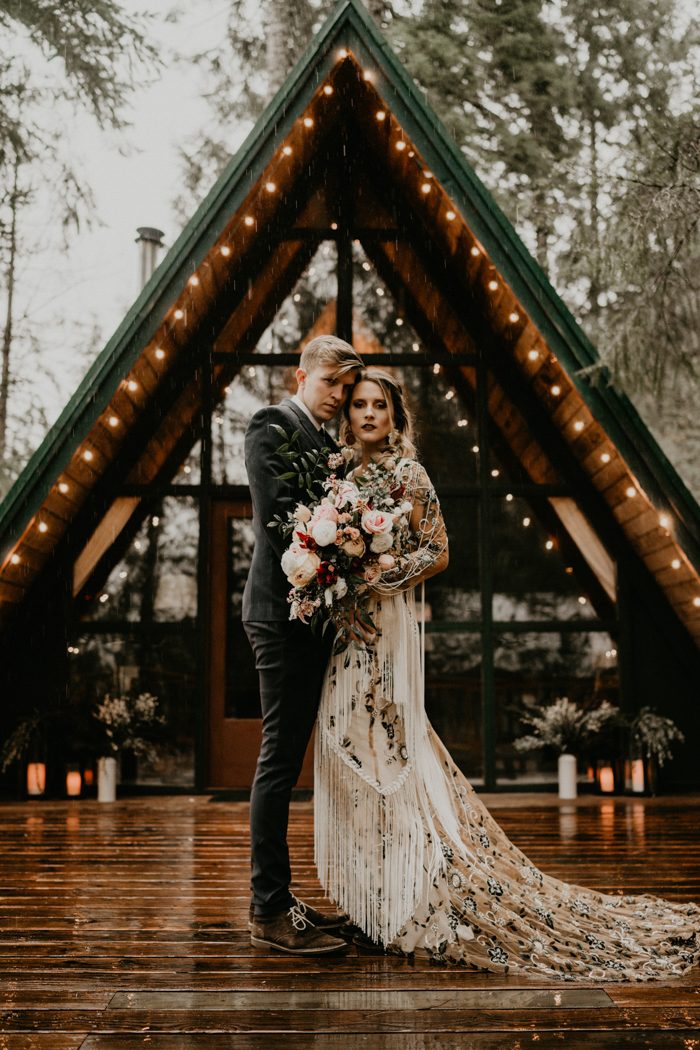 Describe your workspace/studio.
My workspace is the coffee table in the middle of my living room – this is where I spend most of my day. My laptop in the middle with a cup of coffee on the left (I'm left-handed) and some sort of snacks on the right.
I have an office but I rarely sit there because I feel so isolated there. With me sitting on the floor in the living room, back against the couch behind, my fur babies get to snuggle between my legs, and I also get to spend time with my husband a bit more.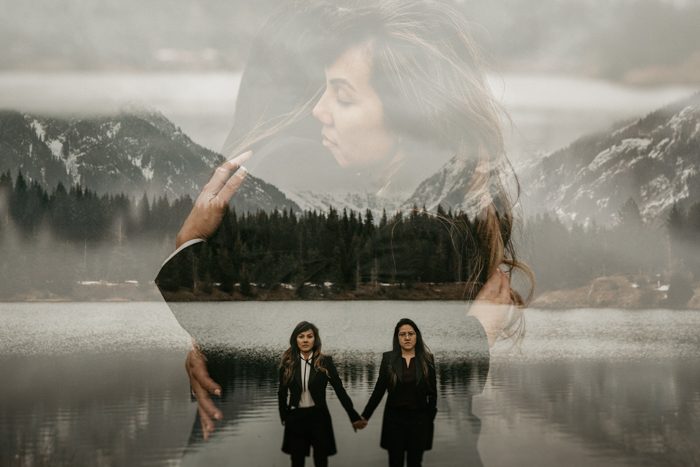 Describe an average day for you.
Since I still am a part-time Cardiac ICU nurse, my day "starts" with me getting off work at 7:30 am. I go home, shower, stuff my face with some food, let the fur babies run around me while I start answering emails, editing, and posting on Instagram before I go to bed around 11:30 am. I sleep for about 5 – 6 hours, wake up, then go back to the hospital to work another 12-hour shift.
On my days off from the hospital, that's when I have my Skype/Facetime calls and all sessions.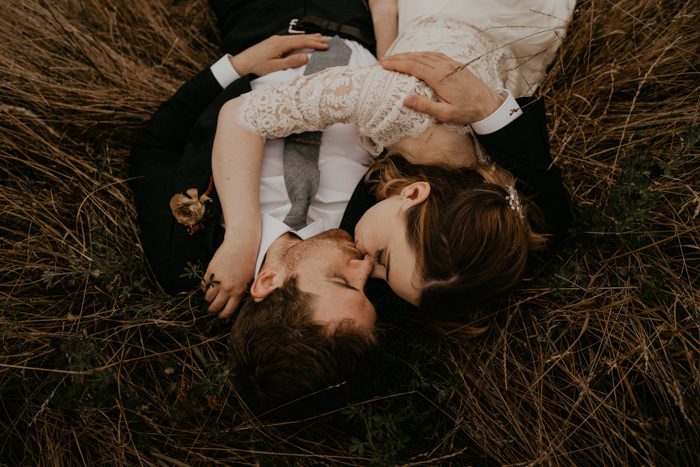 Where do you find inspiration?
I find inspiration in music. It's hard to describe, but when I listen to a song, I see images in my head. I see movements, poses, compositions. I see a series of images that evoke my own emotions.
I am also inspired by my clients, their stories, and the location I photograph them. Therefore, when I walk into a session, I don't have any preconceived ideas of how I want to capture them. I incorporate music into all my sessions and let my clients inspire me on how I can capture them beautifully and accurately.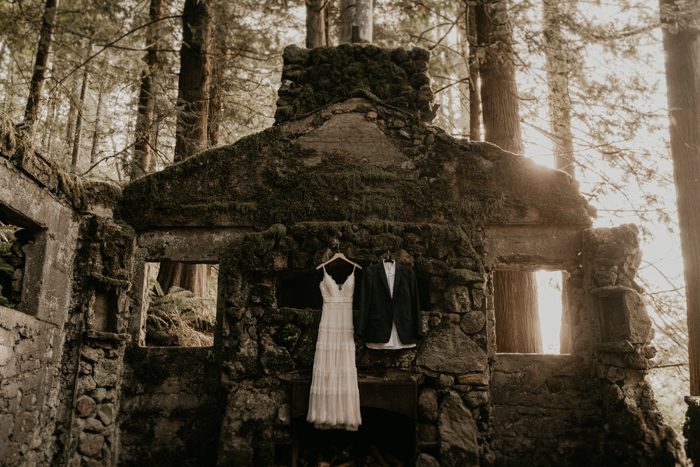 Is there any specific figure/person who has influenced your work?
Oh my goodness, so many!
I wish I had the eyes of Brandi Potter and Melissa Rey. They both are so creative.
With editing, I am a fan of Rosey Red, Jacob Loafman, and Ben Sowry. The way they photograph and edit those low light images has me mesmerized.
Will Khoury, Chuy Photos, and Nick Plus Danee are the ones who constantly check in on me and have my back. These guys guided me when I first started out and I am so honored and grateful to have them as friends.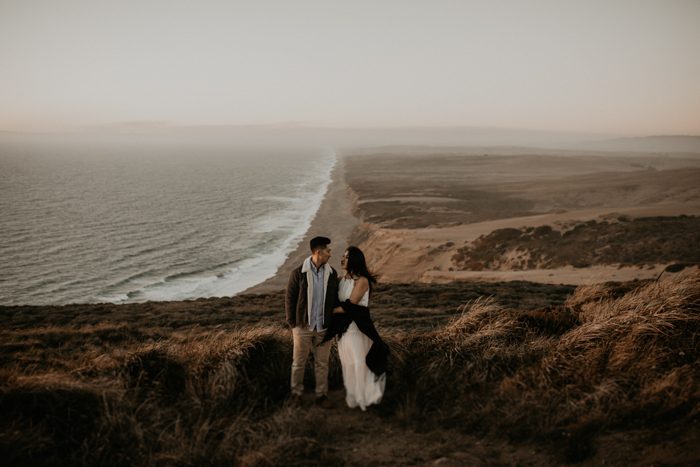 What achievement, moment, or success are you most proud of?
Is it socially acceptable for me to get a tattoo across my forehead that says "Best of Destination 2018"? I still can't believe that within 1 year of business, I was able to accomplish such a crazy and amazing achievement.
Within the same month that I got "Best of Destination 2018" from Junebug Weddings, I also was named "20 On The Rise" by Honeybook and Rising Tide Society
I am so so so grateful for all the clients who trusted me so darn much that allowed me to express myself artistically. My clients and their trust are the reason why I was able to achieve such huge accomplishments in such a short period of time.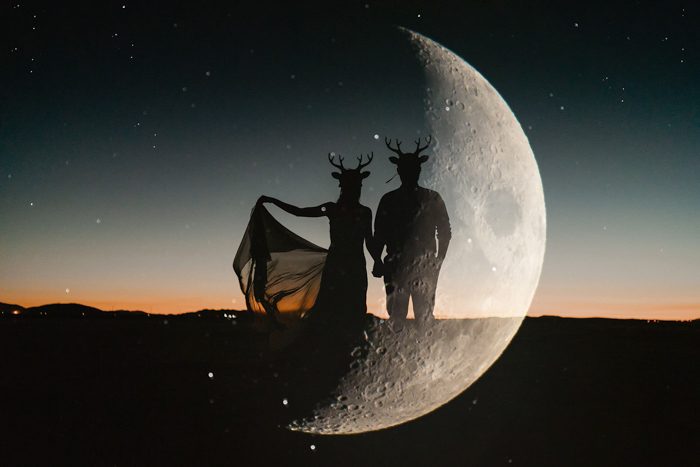 What's a goal that you're working towards?
This past year has been insanely busy. I was basically stuck with photographing and editing so I could deliver everything on time.
With the slow season coming up, I am planning on sharing all the love stories I've captured, releasing HD Presets Pack 2, and provide more educational materials for photographers.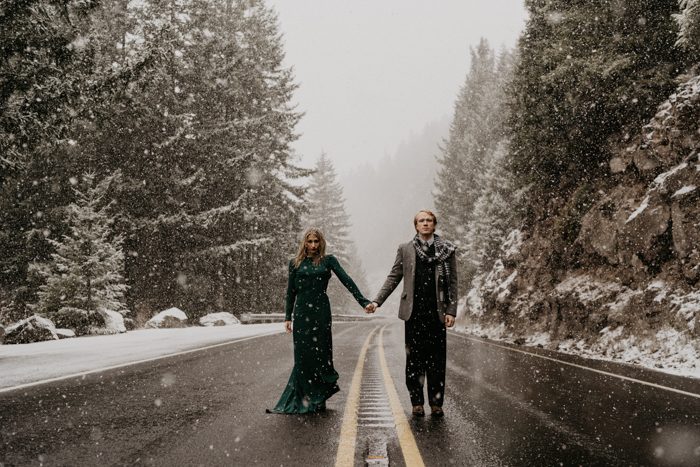 If you could go back and tell yourself anything during your first month of business, what would it be?
Don't EVER create with the intention to impress anyone else but you. You truly don't need to impress random people on Instagram for likes or numbers of followers. You don't need to impress feature accounts or wedding blogs/magazines for what is "featureable." You don't need to create for others. It's your work, it's your portfolio, it's your life, do what makes your heart happy.
When I first started out, I would follow that was trendy. I didn't have a voice, I just followed. I hid my true self from the world. I was scared to even post photos of my husband and me on Instagram because I would lose followers and I was afraid I would lose potential clients because of my sexuality.
So one day, I decided to face my fears, let go of all the "what-ifs" and create the kind of art that truly express 100% of who I am and how I see the world. I lost some followers along the way but I gained so many friends who I love and trust.
The thing about photography and art is that there are no wrong answers. You create what speaks to your heart and the rest will follow. Be true to yourself, create for yourself, love yourself.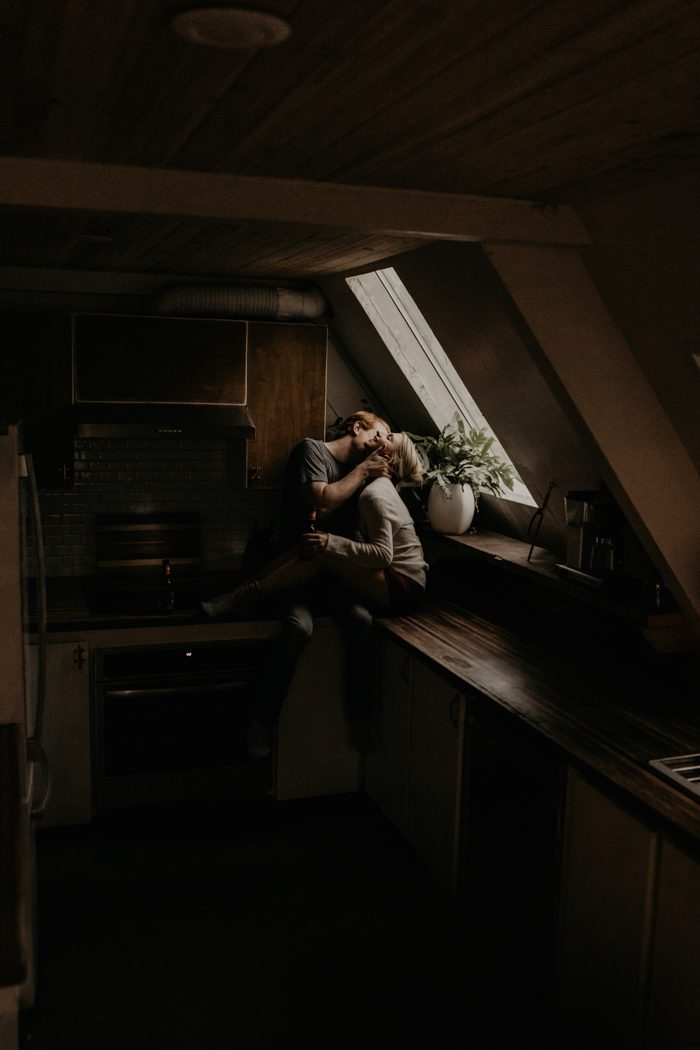 What's your favorite part of the wedding day to capture?
My most favorite moment is the moment right after first looks or after the ceremony. I often catch my couples looking at each other like they couldn't believe what just happened – the excitement in their eyes, the way they hold each other's hand, and the way they embrace each other are all so precious. All these moments are not part of a wedding timeline but are so darling and beautiful. As a visual storyteller, these organic moments make my heart happy and give me the energy to keep on doing what I do.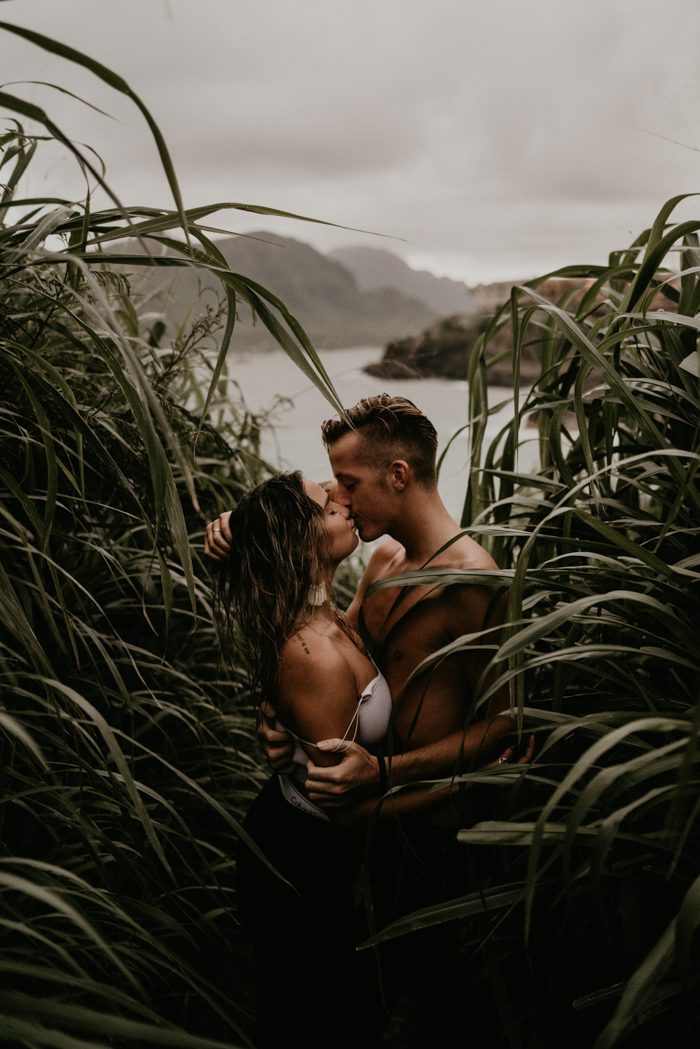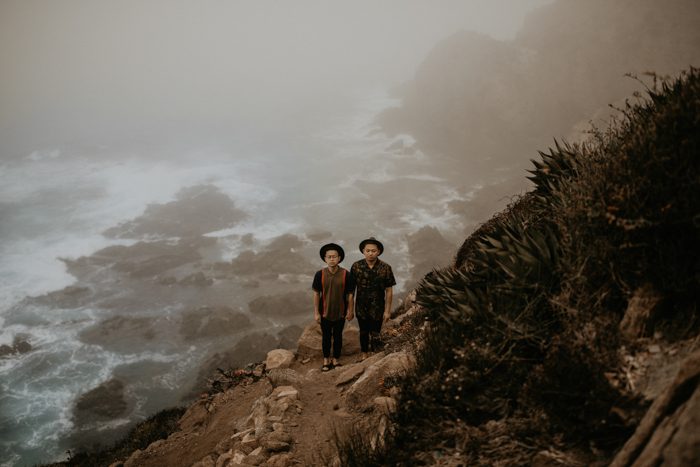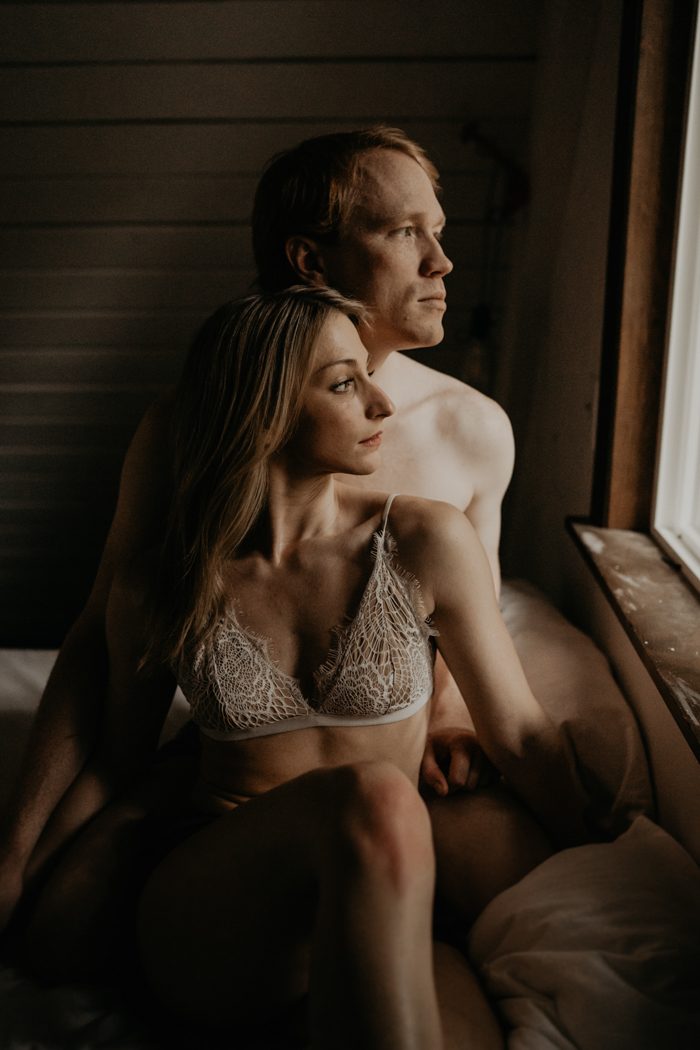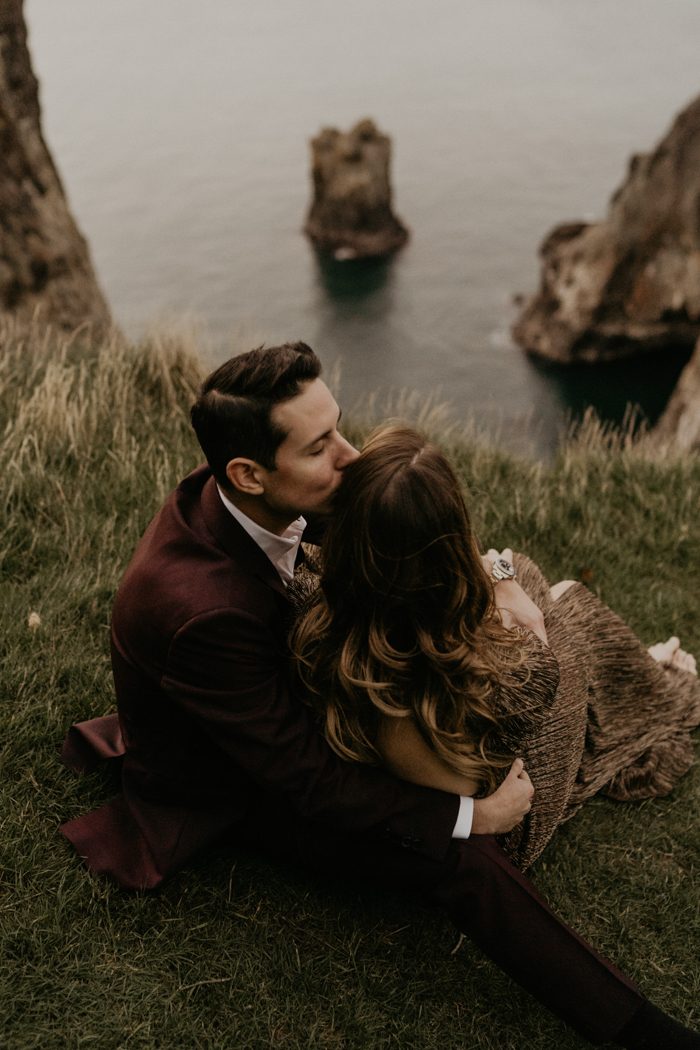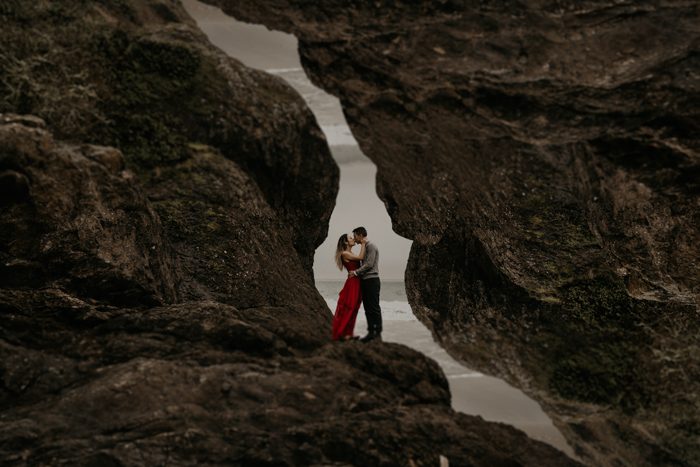 What are you doing to market your business to couples?
This past year, Instagram has been my number one source for booking. I post photos 5 – 6 times a week. Besides Instagram, I also got clients from vendor referral and Google search. Having my A-Frame Cabin Elopement and the Gold Creek Pond Elopement featured on Junebug Weddings has definitely helped drive lots of traffic to my website.
In 2019, I plan on working more on SEO and submitting more work.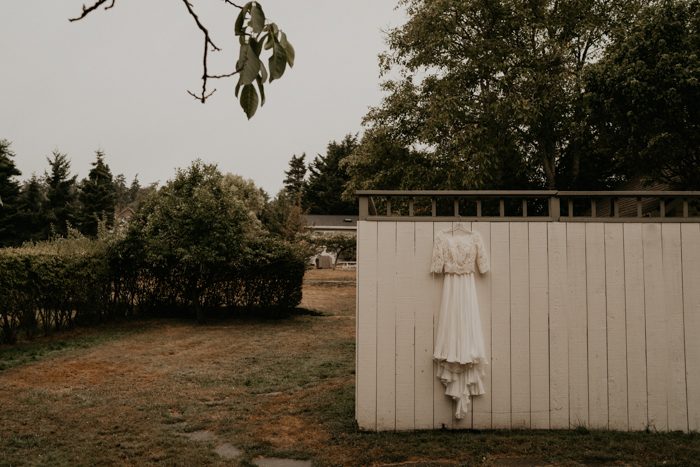 Tell us about an engagement session that stands out to you the most and why.
Two months into my business, I had only taken 2 engagement sessions and honestly did not find my style or my voice just yet. However, Carmila and Max saw my portfolio and trusted me enough to fly me to Joshua Tree National Park for their engagement session.
We stayed together at the Dome In The Desert Airbnb and spent the day exploring Joshua Tree and Salvation Mountain. It was our first time there and it was my first time photographing in the desert. This engagement session was also my very first destination job.
Camila and Max's trust means so so so much to me. When I feel down and feel like giving up, I look back at the day we spent together, the fun we had, and all the memories we created. I look back at all the kind and encouraging words they gave me and how they booked me a year and a half in advance for their wedding. Carmila and Max, I love you guys.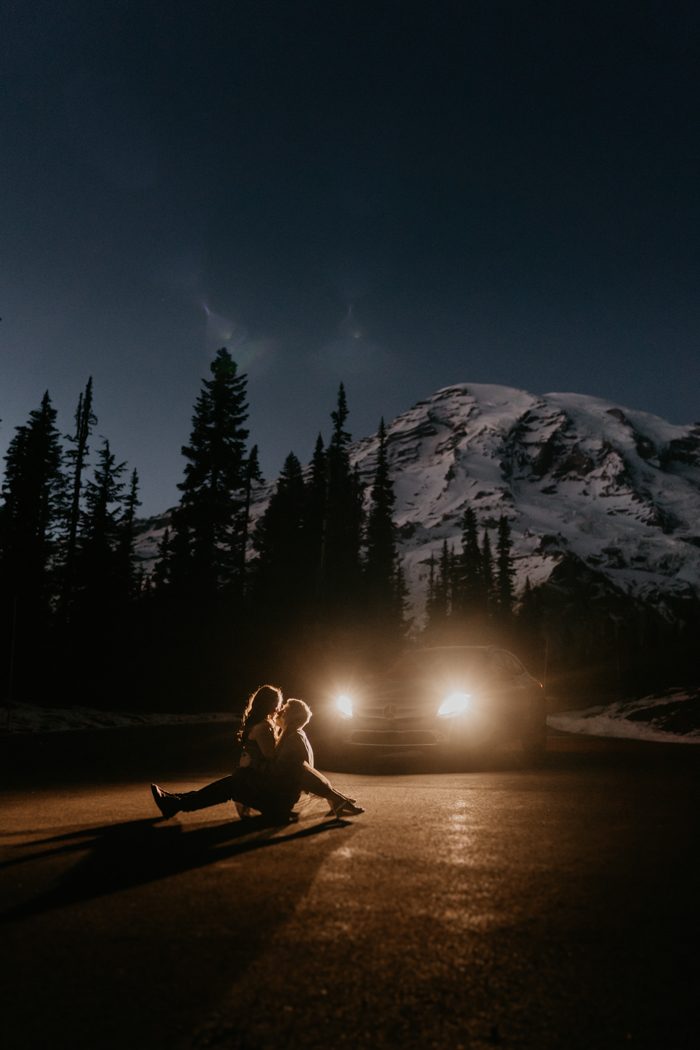 Do you stay friends with your couples after the wedding?
Heck to the yes, I am friends with some of my couples on Facebook and I also follow them on Instagram. I love seeing where they are in life and all the important milestones they experience together. Seeing photos from their honeymoon to buying a house, to starting a family together makes me so happy because each couple has their own little secret space in my heart. They become a part of Henry's diary (get it? haha) and seeing them happy makes me happy.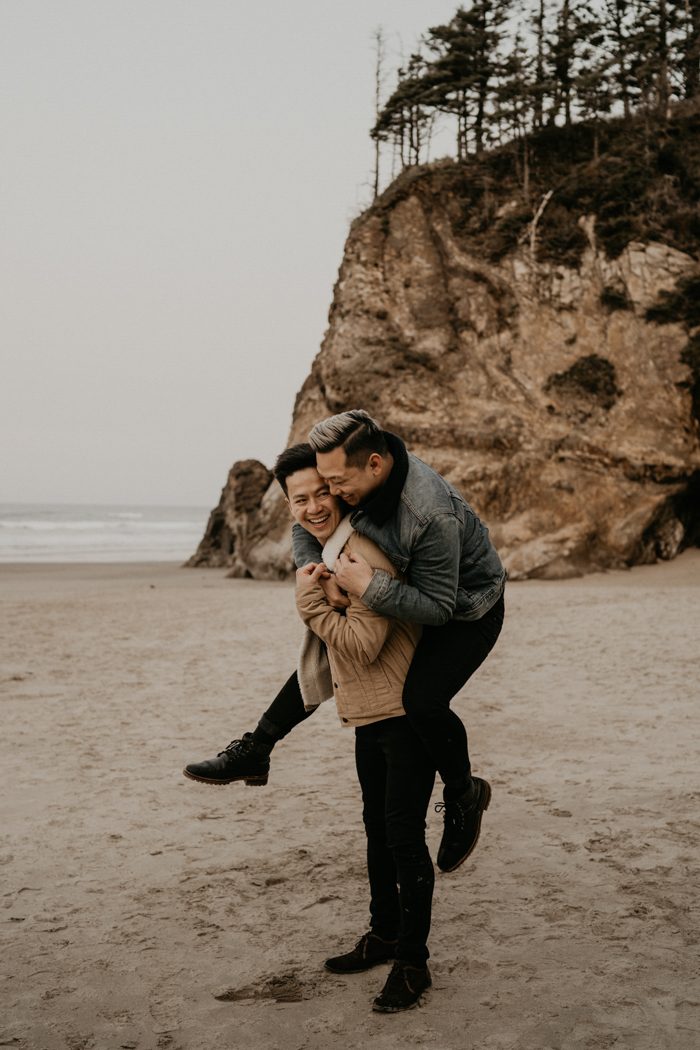 What are you doing with your branding to attract clients?
My brand is all about being true to myself so my clients can be true to themselves.
In my portfolio, you'll see:
Gay people and straight people
Short people and tall people
Black, White, Asian and mixed race people
You'll see love. You'll see beauty. You'll see that I showcase every couple who booked me regardless of how they look. You'll see that I don't give a damn about a "perfect feed" or "perfect portfolio."
You'll see that I showcase and celebrate all my couples because every couple deserves to feel "hell yes, we are pretty and our love is beautiful."
I want to show my couples their beauty and uniqueness. I also want to show my potential clients that no matter who they are, they can always come to me without feeling like they have to pretend to be something or someone else.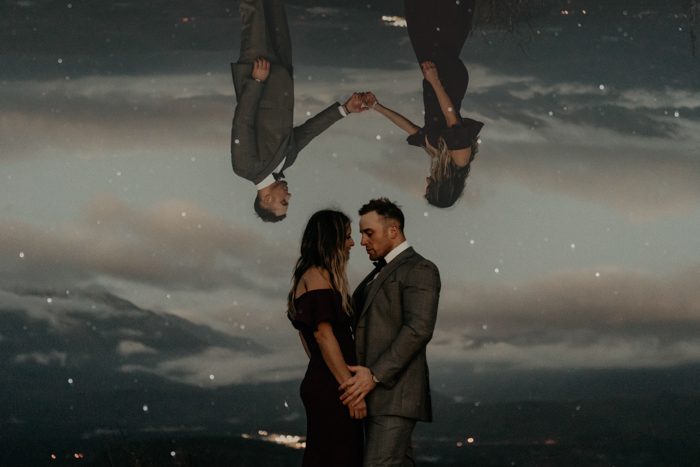 How do you get your clients comfortable in front of the camera?
It's all in the planning.
I am an open book and I try to be very clear when I email my clients.
I don't always jump right into taking photos the minute I meet up with my clients. During the engagement session, we hike together, talk about our lives, our passion, our fears. Therefore, my engagement session can be an all-day thing depending on the location. I don't double book on the same day because I don't want my clients to feel like they have to rush through anything.
The connection we make during the engagement session helps my clients become comfortable with me and in front of my camera. This also helps us get more comfortable with each other on their wedding day. 🙂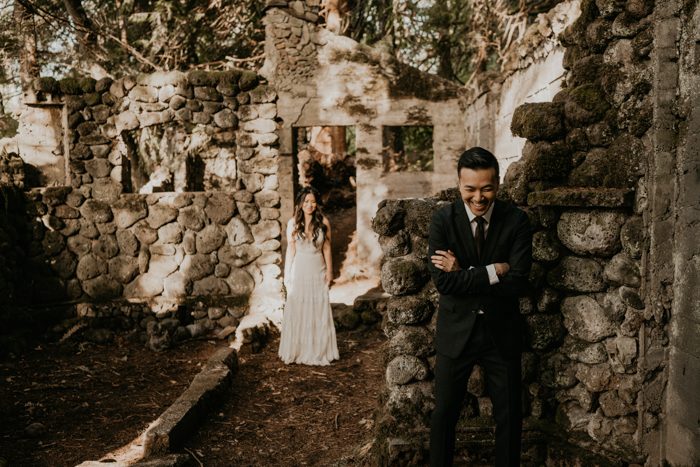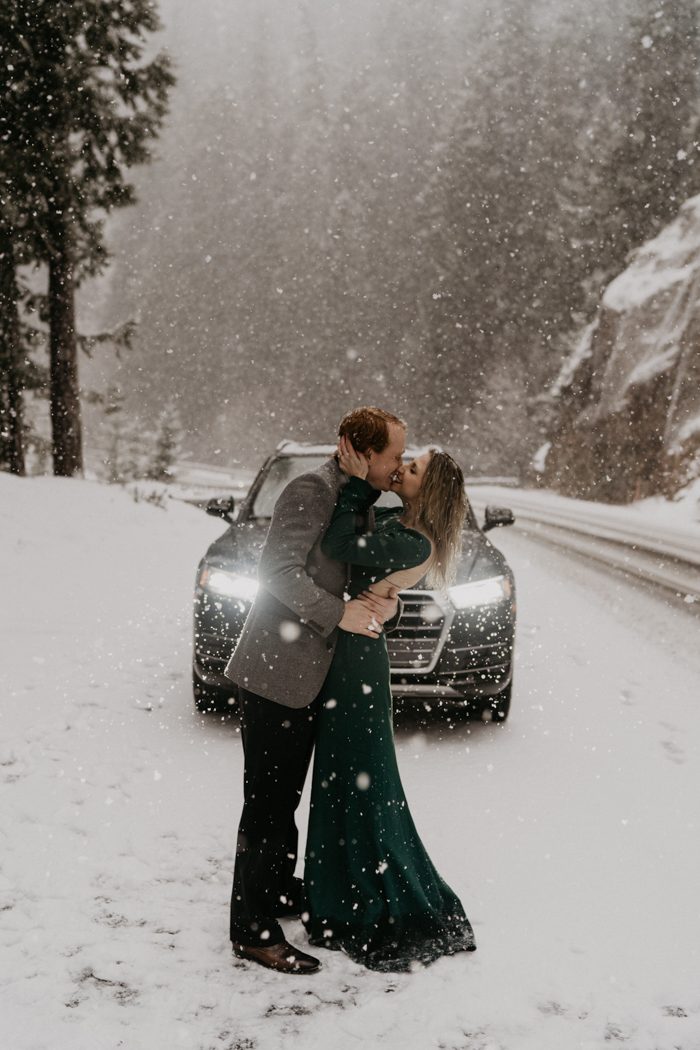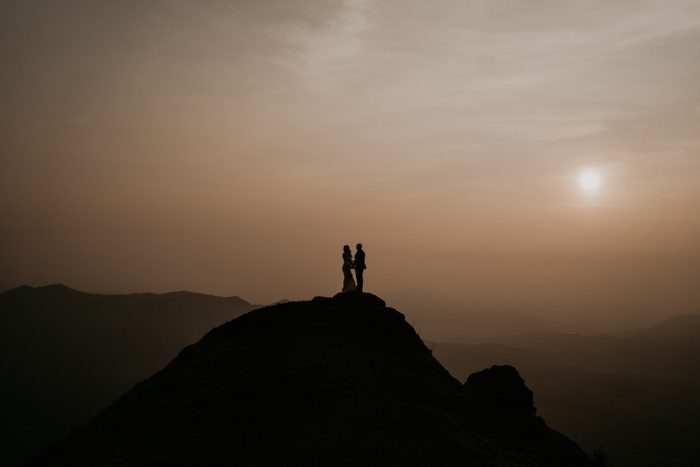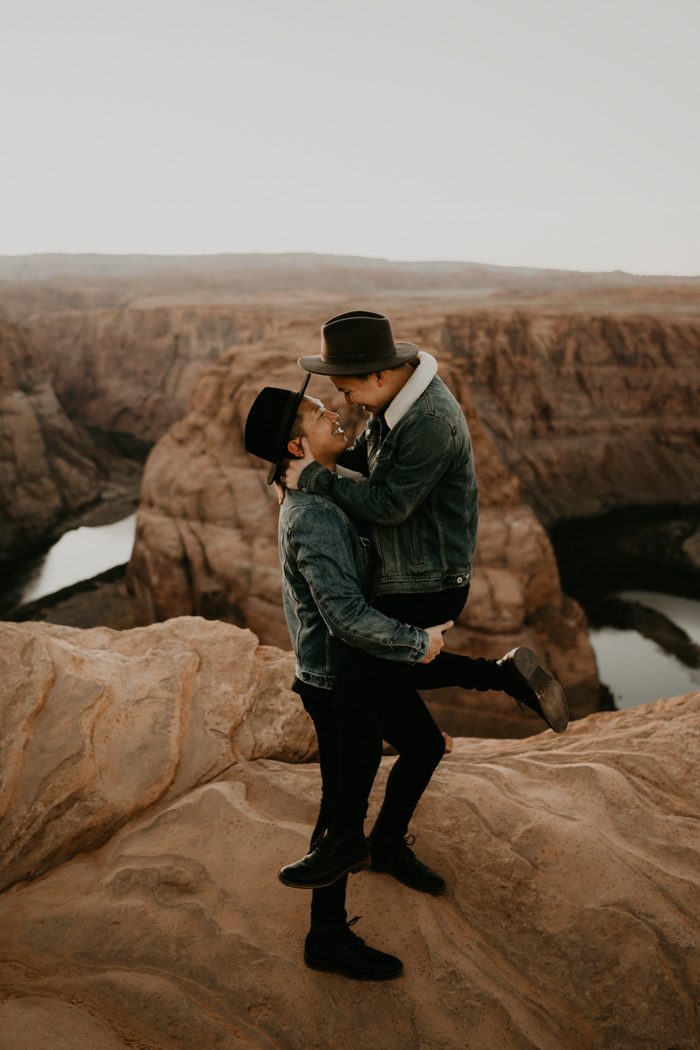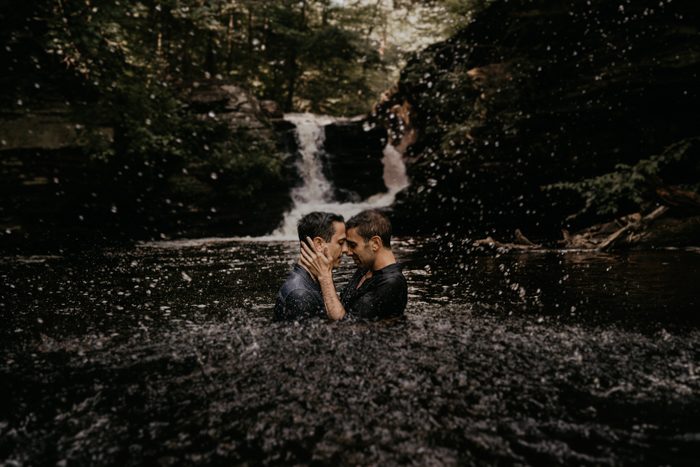 What is your data management workflow?
I always shoot with 2 memory cards at the same time. If you're a new photographer who's looking to invest in a good camera, I strongly recommend one that has dual memory card slots. When I get home, I transfer the files onto my external hard drive right away. The hard drive then gets backed up onto Backblaze right away. Now, I have all my RAW photos in 4 different places. I DO NOT format my memory cards until I deliver the final products to my clients.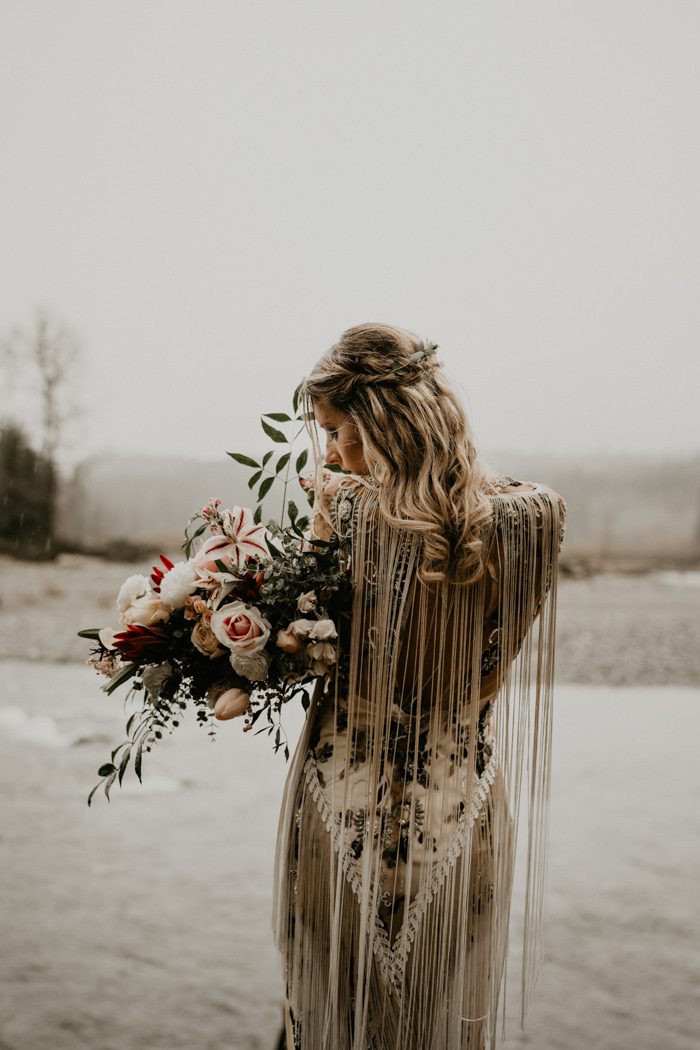 How do you keep your business organized? Do you use a client management system?
I use Honeybook to keep track of all my bookings. I do have a referral code that can provide a 50% discount to anyone who's interested: http://share.honeybook.com/3AJRk
Truly, this is one of the products I cannot live without. I love how I can keep track of all the inquiries, send out contracts, and collect payments.
I also use QuickBooks to keep track of all income and expenses.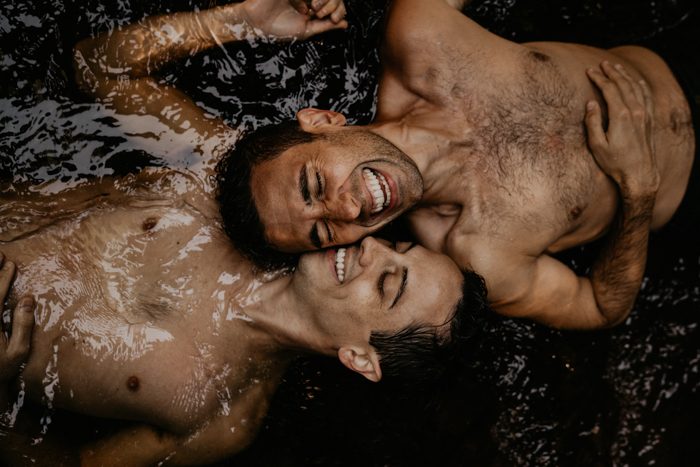 How do you organize/schedule your work week?
I answer email, edit, and post on Instagram every day.
I have made it a goal for myself that I will not work after 5 pm. I might get on Instagram to look at photos for inspiration or post on Instastories, but I won't answer email or text messages from clients after 5 pm because that's family and mental health time.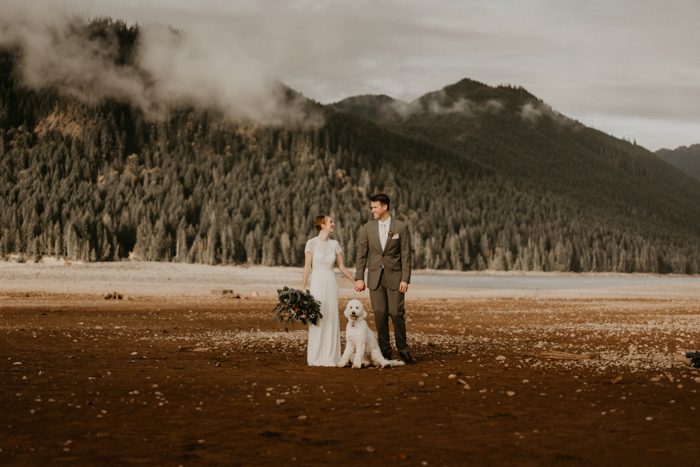 How much of your time is taken up by social media?
This past year, I spent way, way, way too much time on social media. We are talking about me on Instagram almost every hour of the day.
The last couple of months, it has gotten better for me. I spend about an hour a day posting and sharing on social media, then I turn my phone upside down on the desk so I don't see notifications.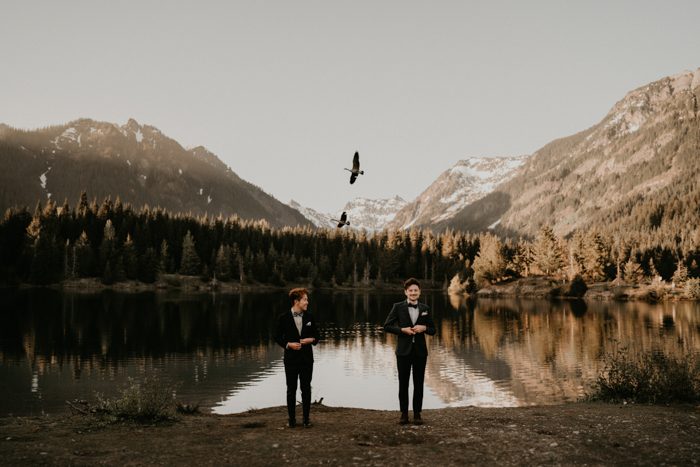 How has social media affected your business?
As mentioned above, Instagram is my leading source of booking this year. In fact, Instagram is the reason why I started my business. I am so honored to be an "Instagrammer to Follow" for March 2018 by Photobug. Therefore, it is extremely important for me to be present on social media.
To all my photographer friends, social media is a great place to show your work but it is also a dangerous place for self-doubt and comparison. Don't let it consume you. Don't let the "likes" and "followers" get in your head. I was there once, it sucked. You'll shine the minute you see your self-worth.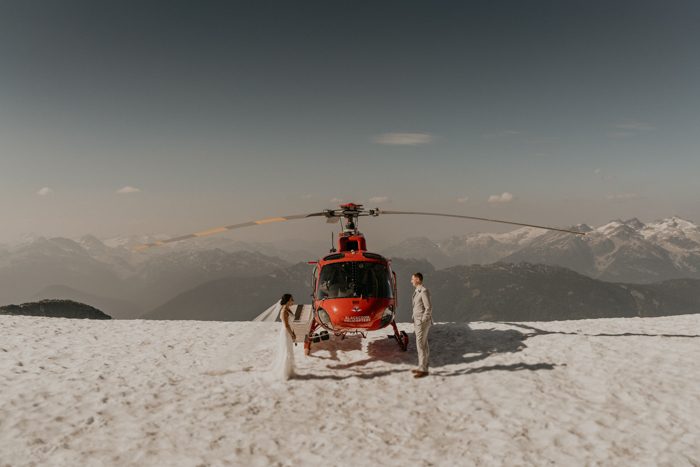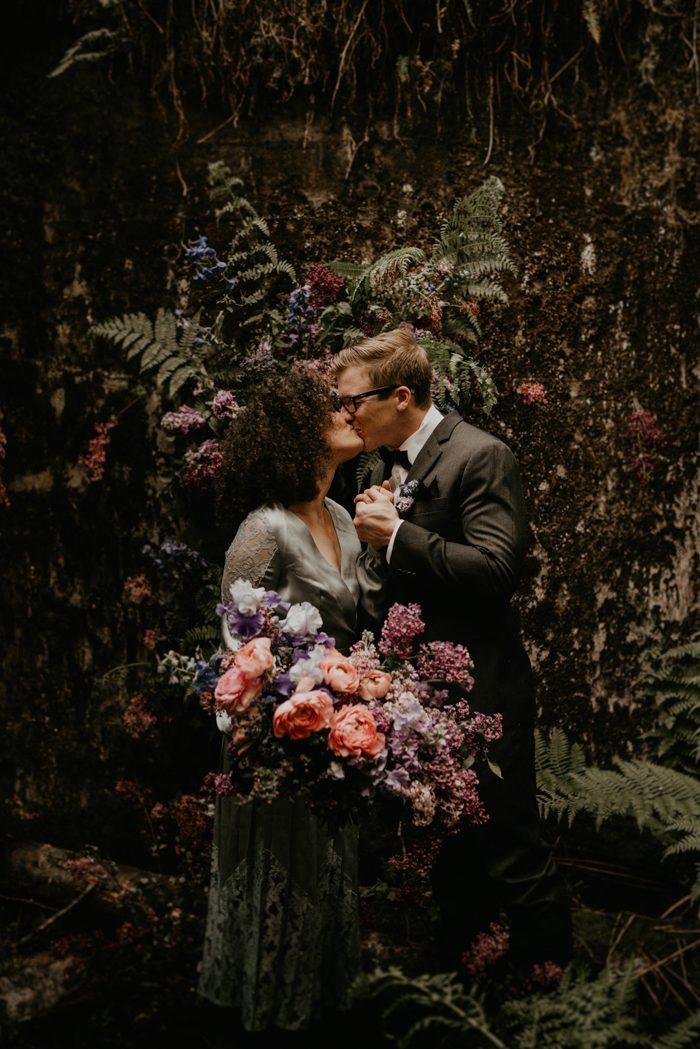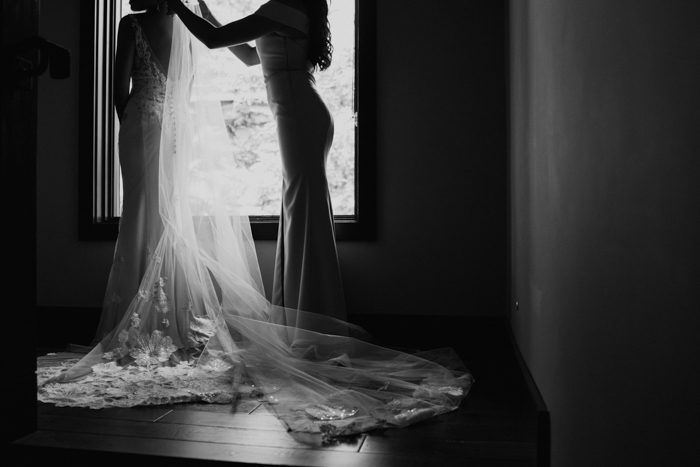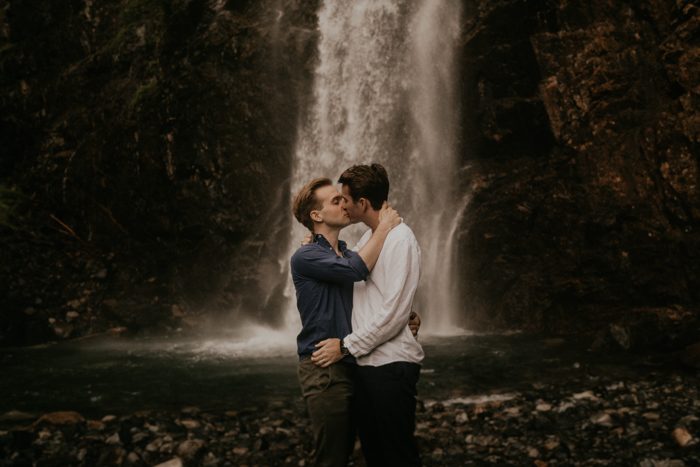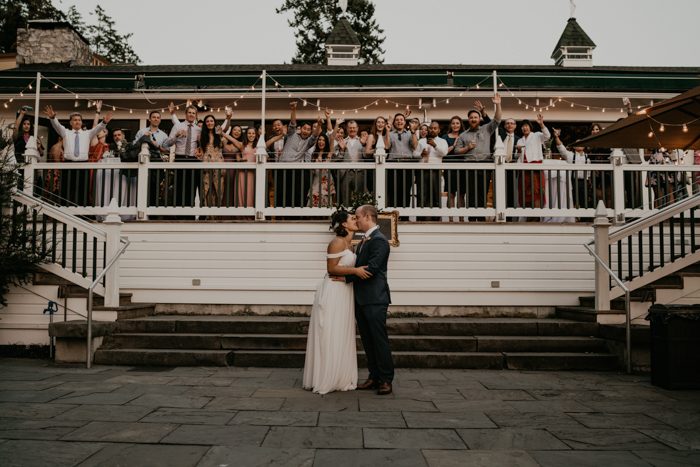 List all of the gear that you bring to your weddings:
Wandrd backpack to carry everything
Holdfast Moneymaker dual camera strap
Sony a7riii 
2 Sony A7iii
Zeiss 35mm 1.4
Zeiss 55mm 1.8
Sony 85mm 1.8
Godox flash
Extra batteries
Box of SD Cards (like a lot… and I mean a lot)
Other stuff I always bring with me:
Mints: for myself and my couple. People love and always need mints
Snacks and water: I have a little pouch I always carry with me. I put my cellphone, wallet, car key, snacks and water in there. It's a long day, always hydrate yourself
Business cards: I spread my business cards everywhere I can. Great way to put your name out there.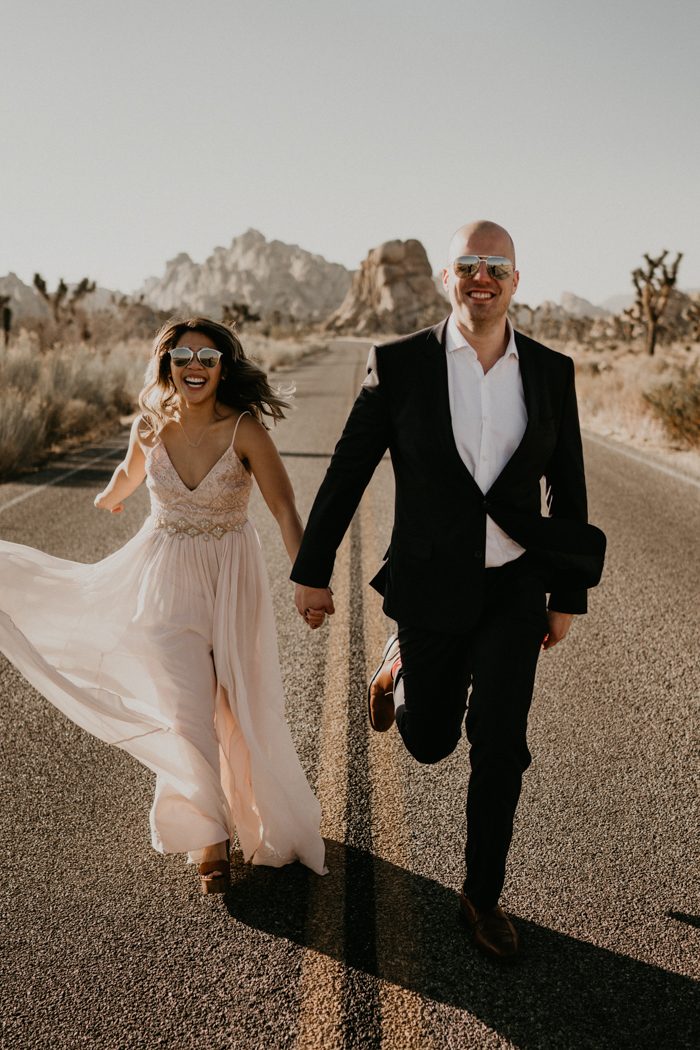 How have you continued your photography education?
I constantly watch Youtube videos and read articles on photography. When other photographers share tips and tricks on their website, I always stop by to read.
Meeting with photographer friends is always fun. I often have dinner and game nights with others. This is my way to unwind, to connect, and also to learn from others.
I've been teaching workshops and I always learn something new at workshops. I plan on attending at least one workshop each year.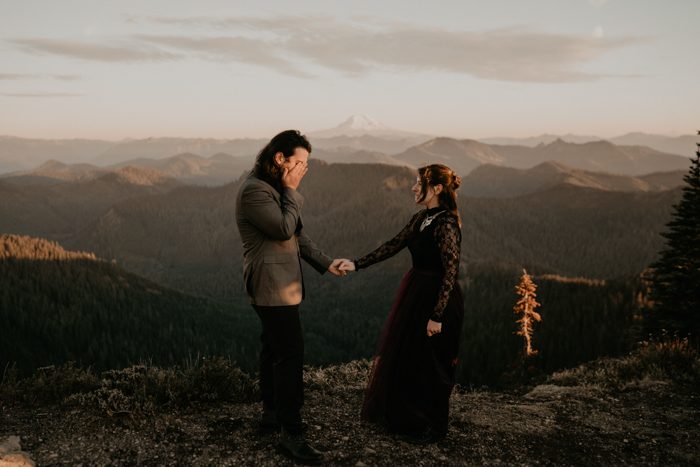 Do you have any bucket list locations that you hope to shoot at one day?
This is such an awesome question because it should be an easy one but I am having such a hard time trying to answer.
I used to have a list of places I want to shoot at but looking back at all the places I've been this year, I realized that we are so so so small and our Earth is so big and beautiful.
I went to places that were not on my list and I was so darn amazed. I think things in life happen for a reason and I am where I am supposed to be for a reason.
For 2019 and onward, my goal is to photograph somewhere new each year. I want life and business to happen organically. I don't want to have a list to check off like a task. I want to experience life, travel, visit new places, photograph these locations, and write down my experience as a reflection of my life.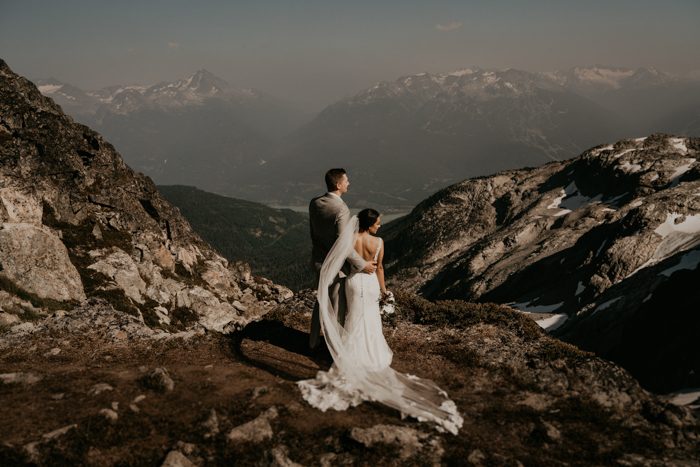 Do you have any advice for those who are just beginning to pursue a photography career?
Create work that you are proud of and love instead of what's trendy
It is ok to fall and to fail. If you don't fall, how do you really know how strong you are?
The only person you should compare to is yourself to see growth. Don't compare yourself to others. You can never be them and they can never be you.
Don't feel like you "have to" do anything. Go at your own pace and IT'S OK.
Keep your day job and don't be ashamed that you have to keep another job in order to grow in your photography career. Keep your day job so you are financially comfortable. Keep your day job so you have health insurance. Keep your day job until you make enough money to be a full-time photographer.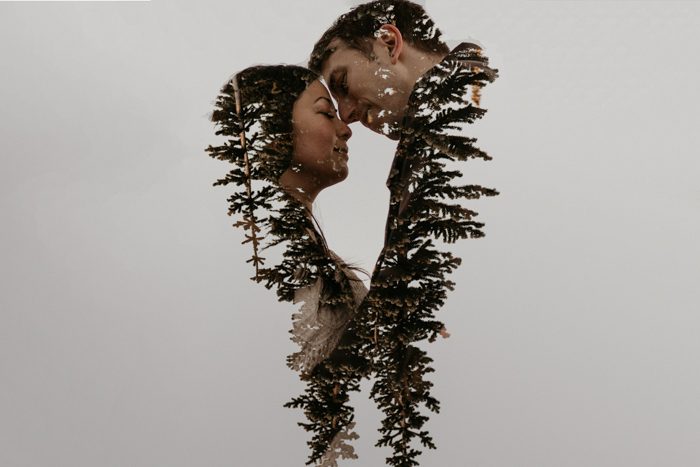 Describe your editing process.
I am currently editing all my photos with HD Presets.
25% of my proceeds go to charities such as the Humane Society, The Trevor Project, The Human Right Campaign, St. Jude Children's Research Hospital, etc…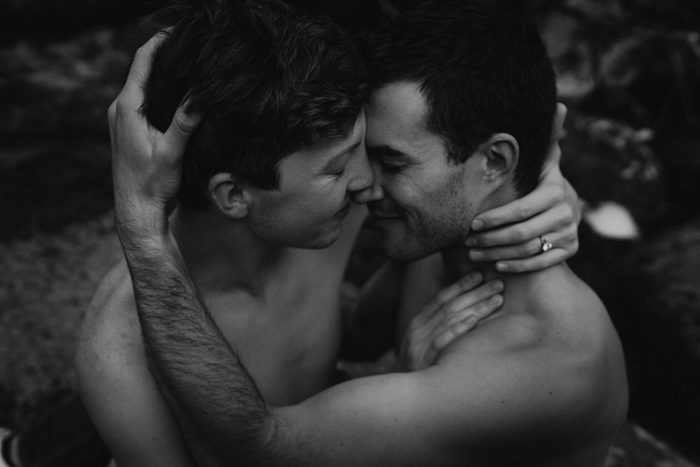 What software/applications could your business not live without?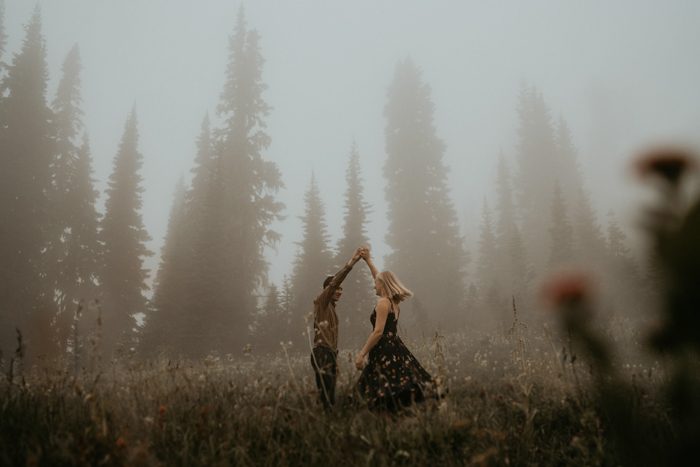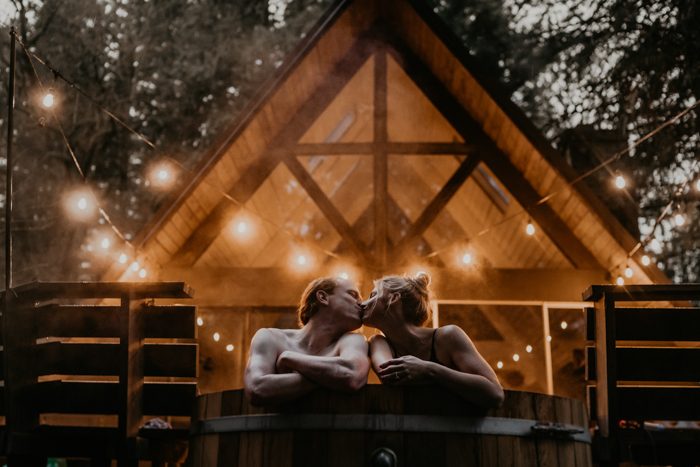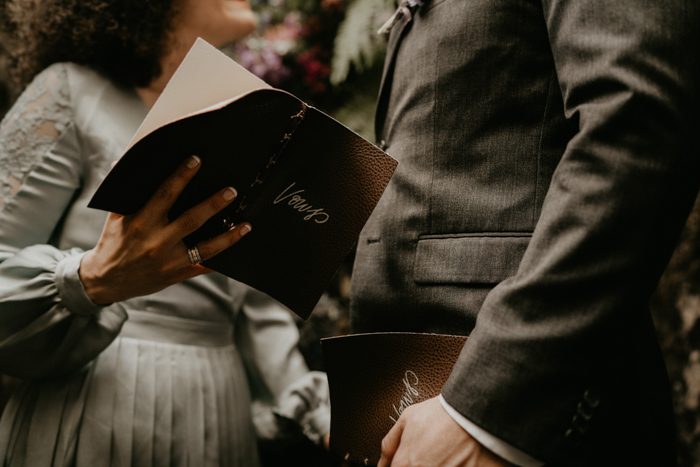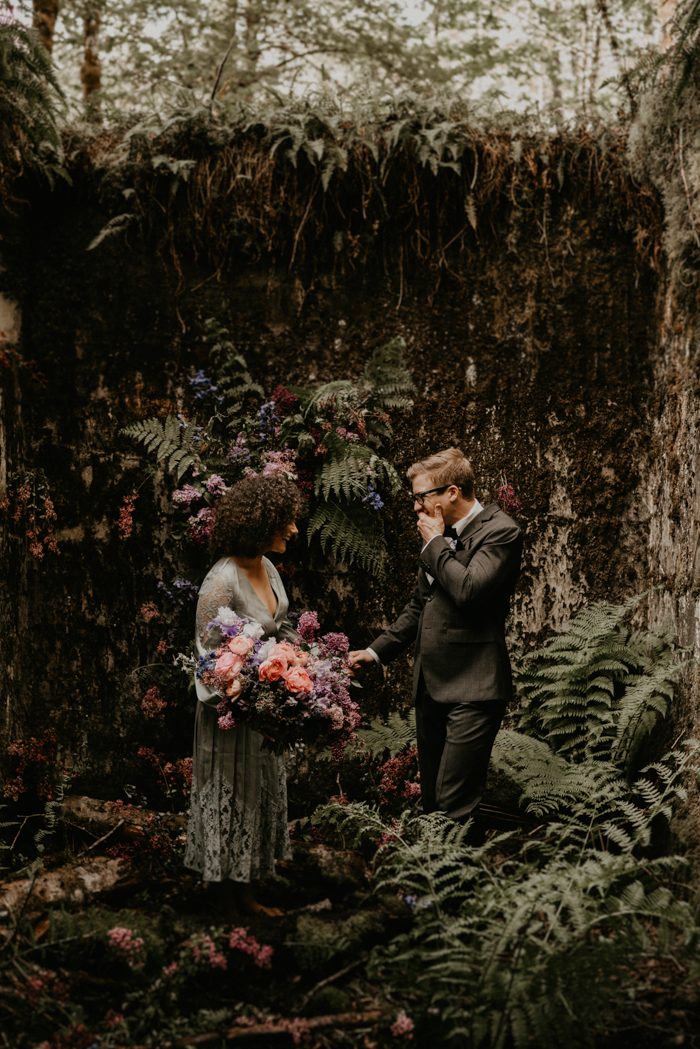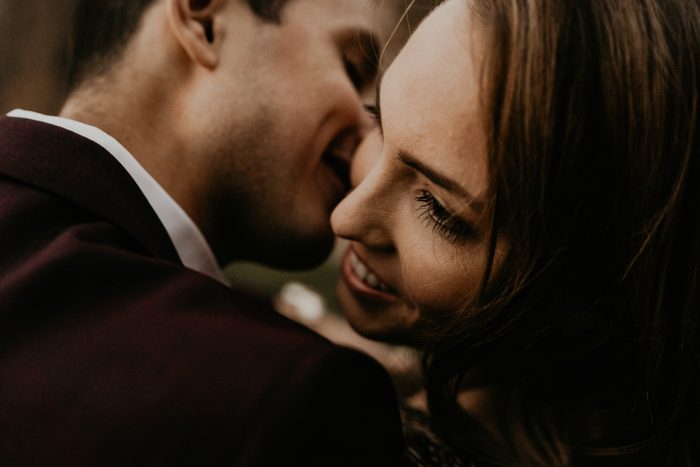 What's playing in the background while you edit?
I like moody music (I mean duh, look at my photos haha)
I usually turn on Billie Eilish, Dean Lewis, and acoustic covers. I often let Spotify and Apple Music play random radio stations that are among the same genre.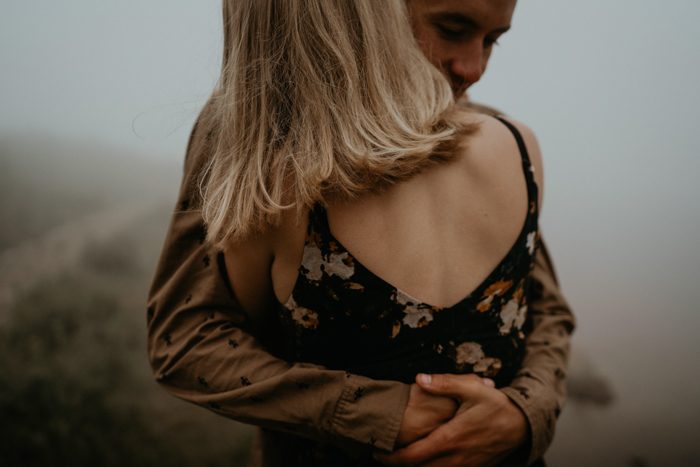 What's your biggest pet peeve in the wedding industry?
I really wish we could all see our self-worth. Social media has created this illusion that we all need to photograph a destination wedding at a "cool" location in order to seem "cool" or "successful." Therefore, there are photographers who would do anything to go to these places, including only charging for travel only.
We are undercutting one another and lowering the value of photography.
I feel bad for them too because how can you sustain a business and make an income when you have to work so hard and literally don't earn anything.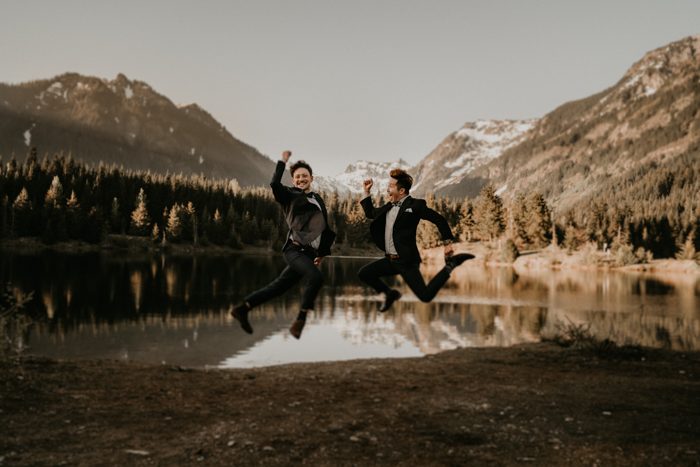 What's next for your business?
I'm passionate about education. Therefore, I am planning on introducing free education on my website for new photographers. I am also planning on creating more workshops in 2019.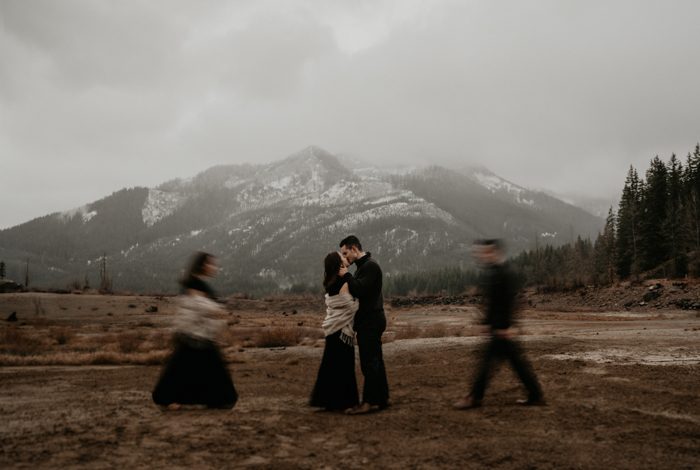 Is there anything you want readers to know about that you're working on or where they can learn more from you?
My presets can be found at www.hdpresets.com
My very first Hey Darling Workshop will be held in March 2019 and it was sold out within six hours. More of the Hey Darling Workshop 2.0 will be announced soon. More information can be found here: https://www.henry-tieu.com/hey-darling-workshop/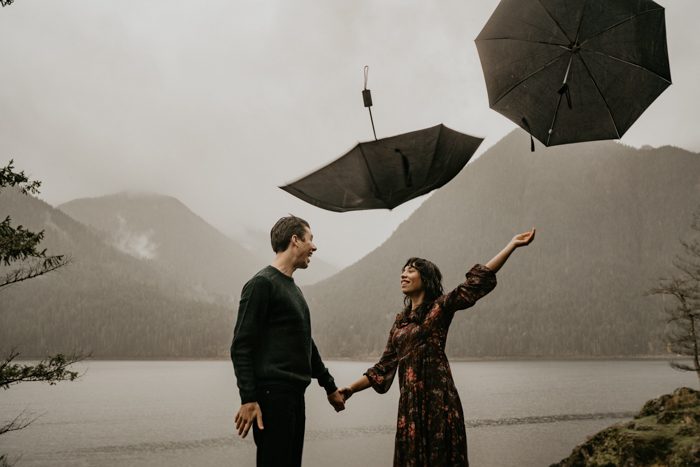 Where can people follow you and your work?
You guys can follow along with my adventures on my website, my photography Instagram, and my personal Instagram.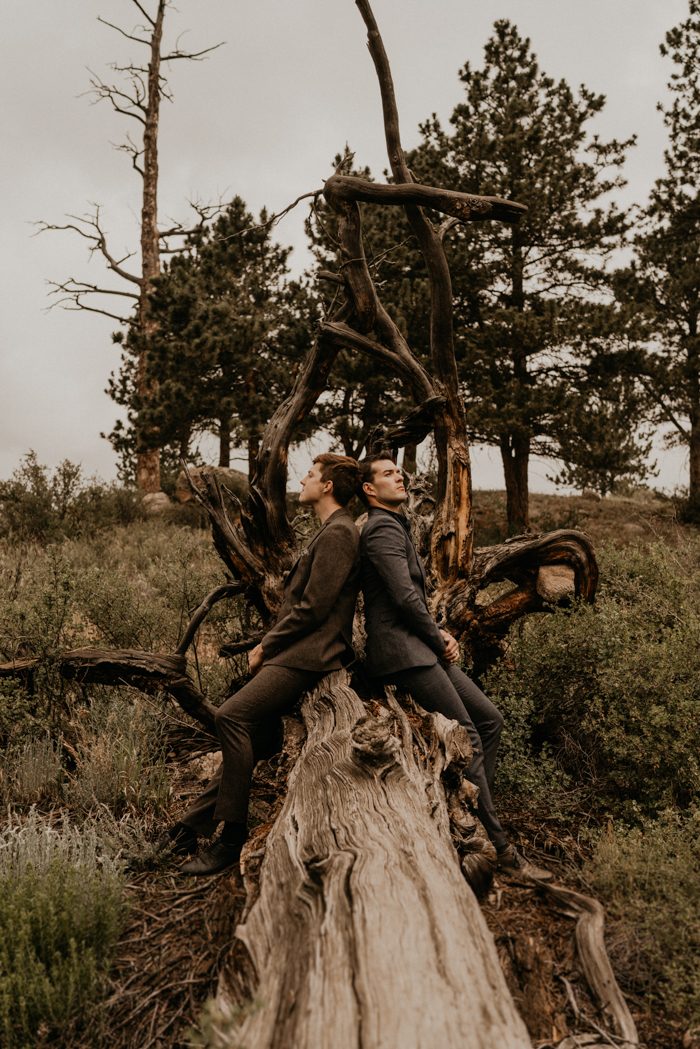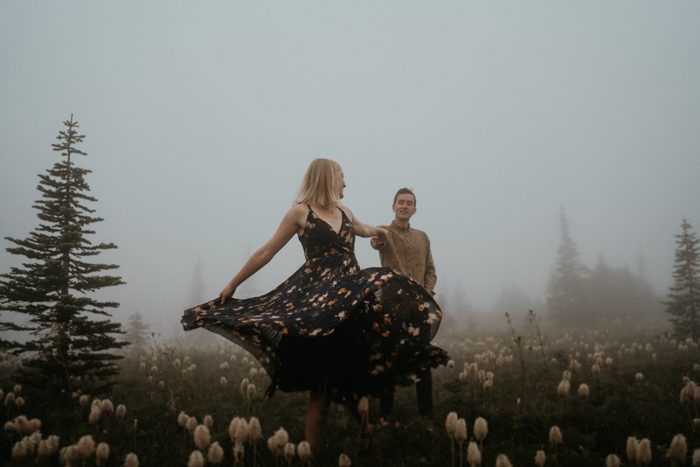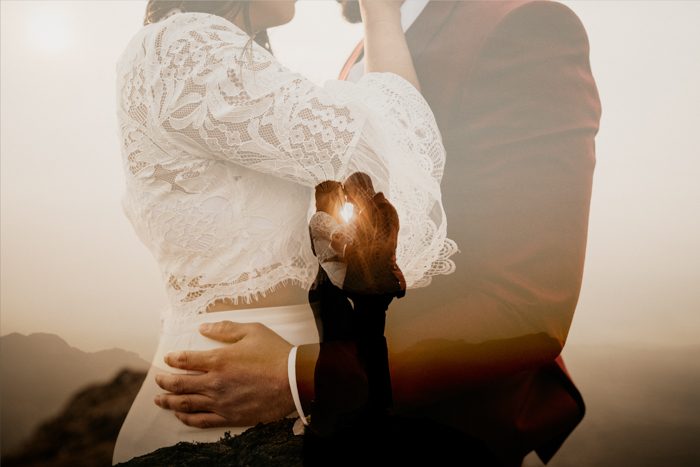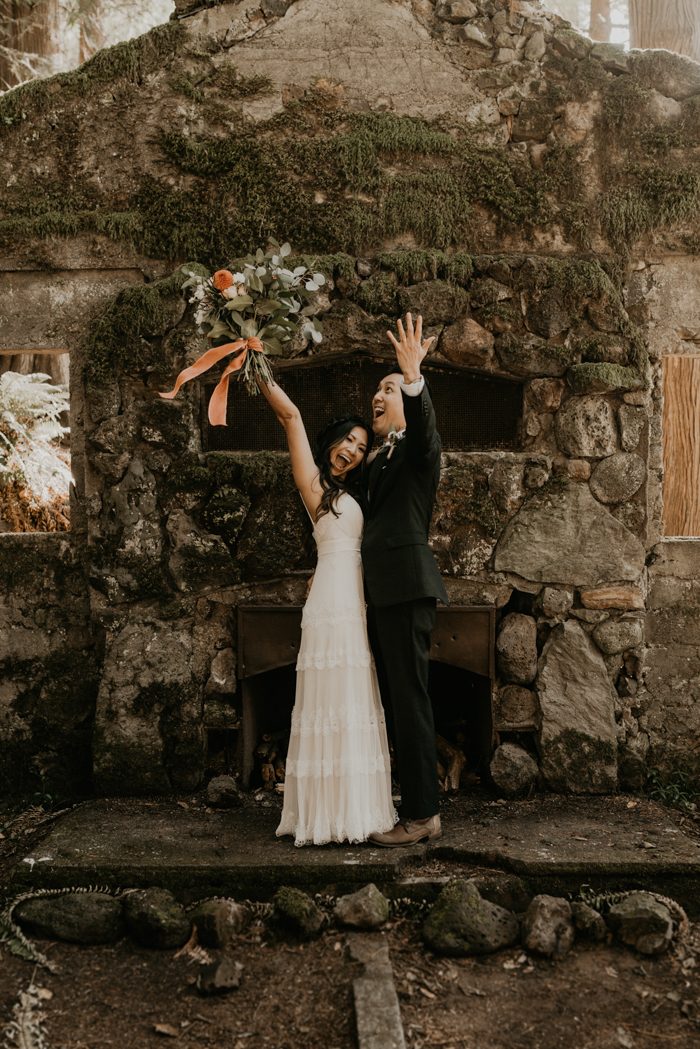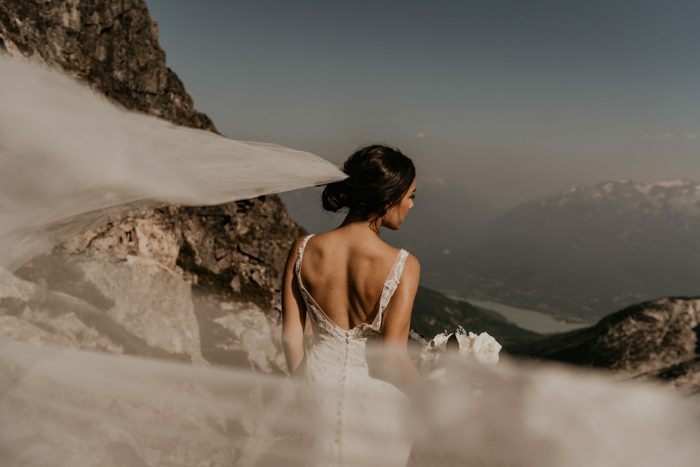 Big thanks to Henry Tieu Photography for taking time out of his day of saving lives and photography dreamy couples to chat with us!
Is there a wedding photographer or videographer you're dying to know more about? Tell us below and we might just have them in an upcoming interview!