Today we are so pleased to bring you our interview with Justin Mein of C&I Studios, a studio of three outstanding photographers based in Maryland, DC and South Florida. Beginning his journey to photography in the darkroom, Justin knew from the second he saw his first image come to life that there was nothing more he wanted to do than photography. Learn more about his story, his artistic vision and his hopes for the future of C&I Studios with his partners, Ian and Josh.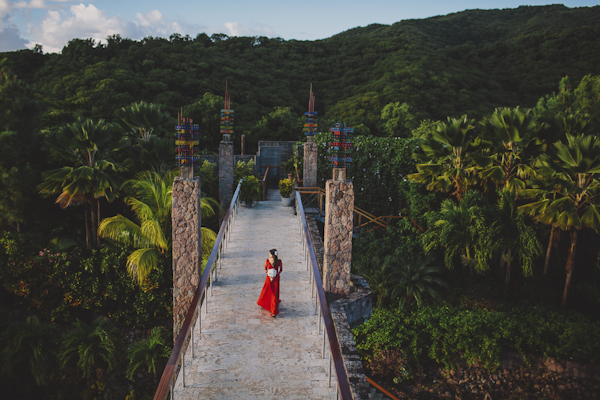 How did you get into wedding photography? We actually started shooting back in high school. I cared very little about most of my other classes, but when I was in the darkroom and I clicked on the enlarger, dropped my Ilford fiber-based warmtone paper into the develop bath and saw my image slowly come to life. There was nothing better in the world. That was it for me. The fact that I had this power to create imagery as easy as that and could make it anything I wanted it to be was pretty much magic in my eyes. I couldn't get enough. Soon after, I got a job at a small local custom lab processing prints and enlargements. I had a pretty progressive lab manager who was already shooting digital at the time and introduced me to Photoshop Version 4. Later, I got Ian a job there as well and one day someone came in and asked, "Do you know anyone who shoots weddings?" I'm pretty sure we just looked at each other and then said, "We do!" Our first weddings weren't great. We blew through rolls of Kodak Portra 400 like there was no tomorrow. We would stay up way into the night after we shut the lab down processing our weddings and experimenting. From there, the progression was just natural to where we are today.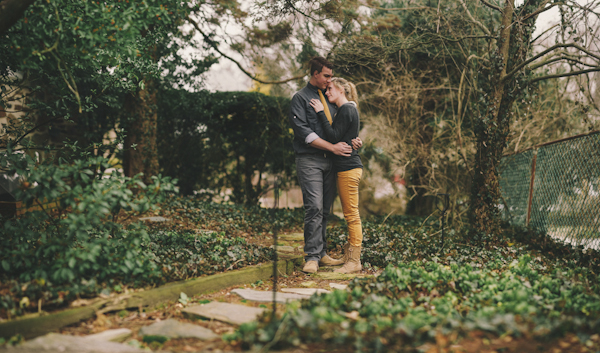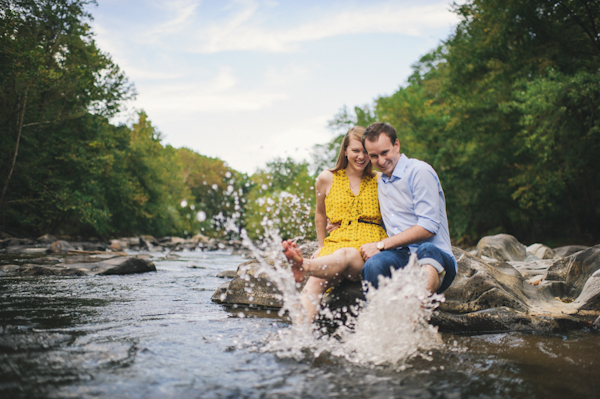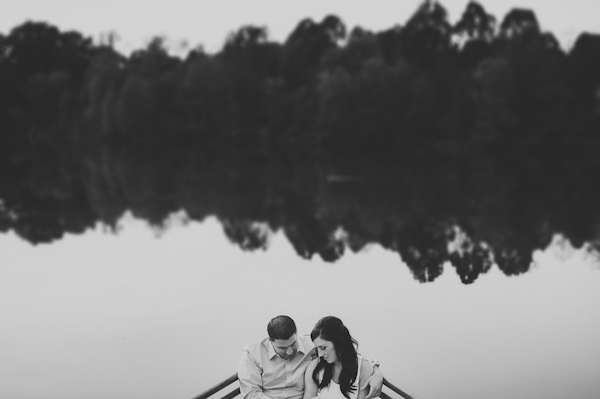 What is your creative vision? We feel like anyone with a DSLR these days can capture a great candid moment, portrait, detail shot with the correct exposure and decent enough lighting. All of those things are so important. However we want to show them from a different perspective, one that you didn't see on the wedding day, with clean lines, geometric shapes, things you would find in fine art and commercial photography, incredible, natural frames, and distraction free – images that draw you in and focus your attention directly to those incredible moments.
Who and what gives you ideas and inspiration? To be honest, we pull a lot of our ideas and inspiration from other media: films, advertisements, photography, etc. We have the privilege of working with very talented film-makers, graphic designers, and musicians – so we all bounce ideas off of each other, draw from one another's own creations and build upon them. We try to stay away from following other wedding shooters so that we don't fall into "just the next trend".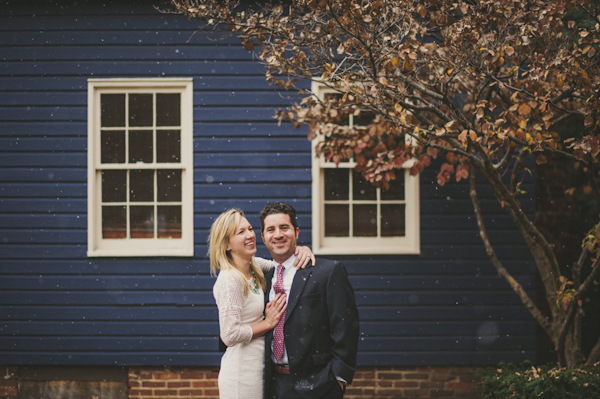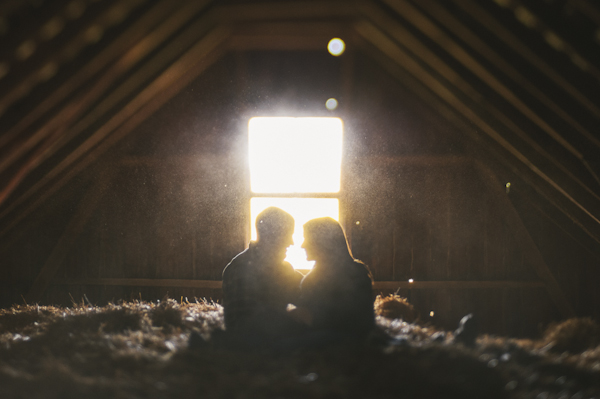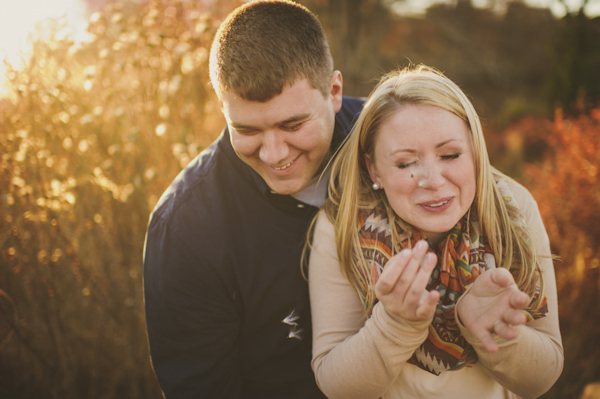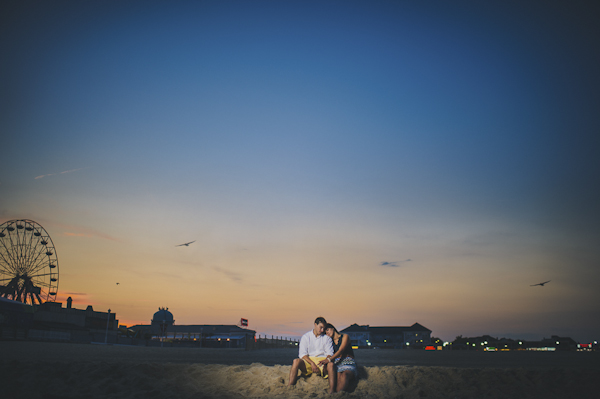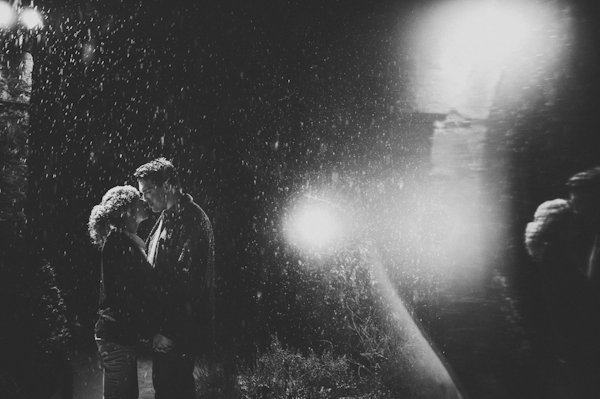 Do you have a favorite camera or lens? We shoot Nikon's Flagship D4s's with a variety of mostly prime lenses, but we like to experiment with things like Lens Babies and the new Petzval lens from Lomography. If we had a go-to lens it would be the new Sigma 50 mm 1.4 art lens – it's a beast and sharp as a tack. We are all digital, with the exception of a couple Polaroid frames here and there. We like to shoot the couples "first ever printed photo" during their portrait time at the wedding.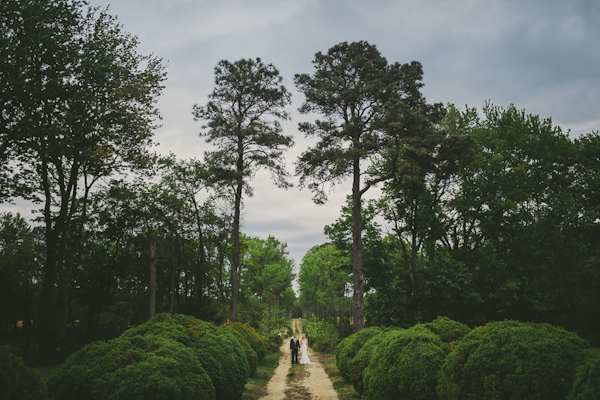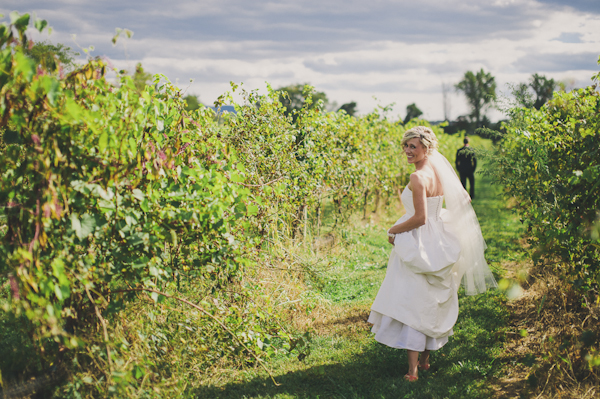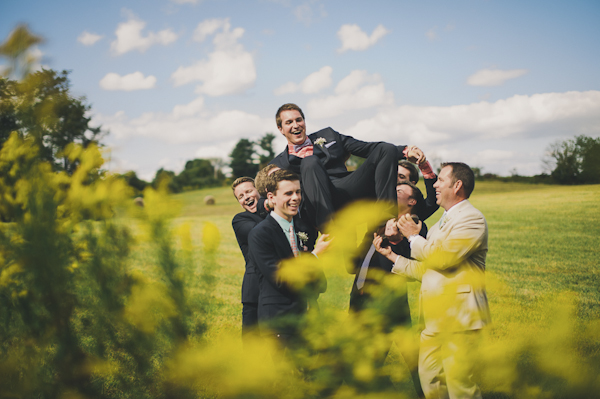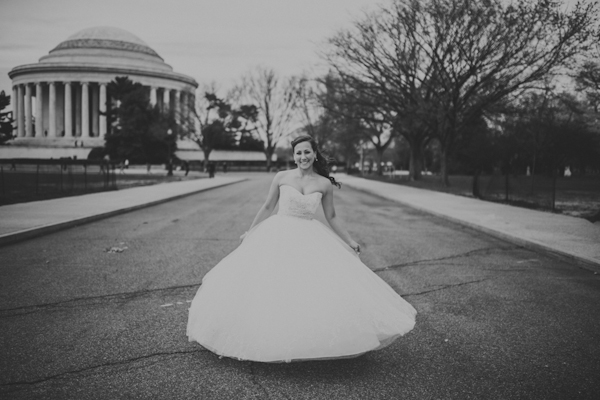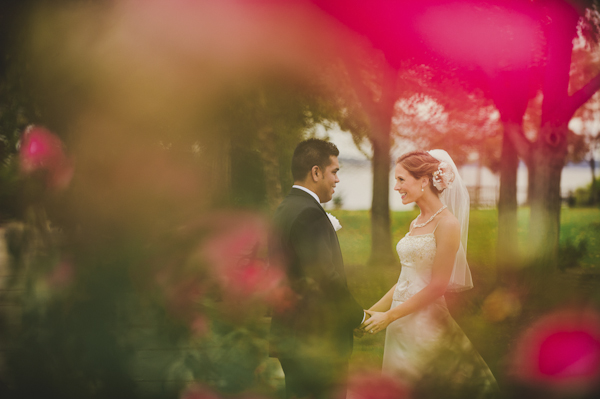 What are you looking forward to most right now? We are opening a new branch in SoCal this time next year. It's a big time of transition for us – hiring new photographers and staff, relocating, and opening a big studio space off the coast in Cali. We are so excited! Don't worry though, we will still be flying back to Maryland (and all over) to continue shooting weddings in this area as well.
What really gets to you at weddings? Makes you emotional? Makes you laugh? Honestly, the "First Look" does it for us every time . It's such a private moment where the couple can really be themselves and react with no inhibitions to seeing each other for the first time as, "Their Bride" or "Their Groom". We are able to capture truly candid emotions and expressions and it just makes the photos so easy to compose.
Do you have a favorite wedding story? Chris and Morgan got married in 2013 at one of our favorite venues, Mathwig Estate Barn in Thurmont, Maryland. They had a rustic, barn wedding complete with a vineyard, corn hole, and of course, men's linen suits. Do you see where we're going with this yet? Well, during the "groomsmen photos," Chris, the groom, jumped up so high, kicking out his legs like the awesome guy that he is to get a hilarious shot…and surprise surprise…the back of his pants split…all the way down the center…just 15 minutes before the start of the ceremony. This was definitely a first experience for us! Everyone scurried around making sure that the bride was unaware of the situation even though she heard everyone's loud "gasp!" What to do, what to do?! Sewing kit to the rescue! Luckily, Ian had brought a travel sewing kit with us to the wedding and was able to sew up Chris' pants so quickly and quite well, I may add. He has even worn those pants to two other weddings since then! The wedding went off without a hitch, the bride never knew until afterwards, and we were able to put out a big fire. Since that moment, we never go to a wedding without our emergency wedding kits stocked with sewing supplies, snacks, hair spray, alcohol, glue, and Advil. You name it, we got it.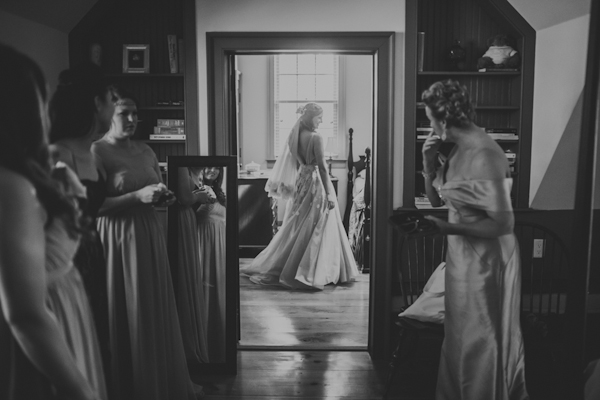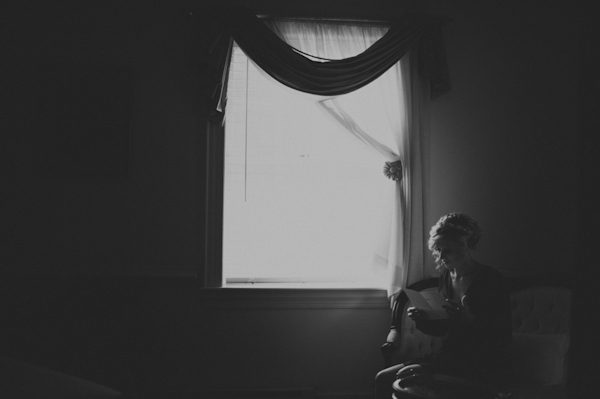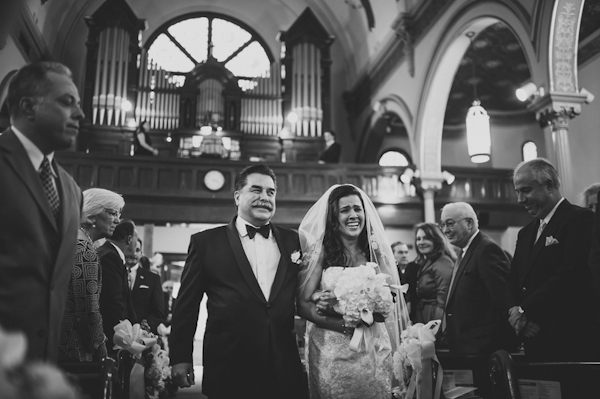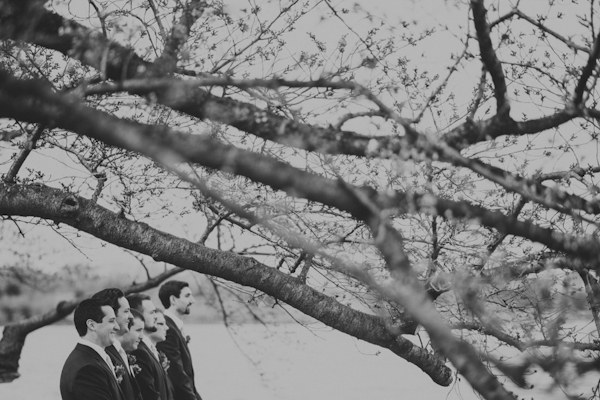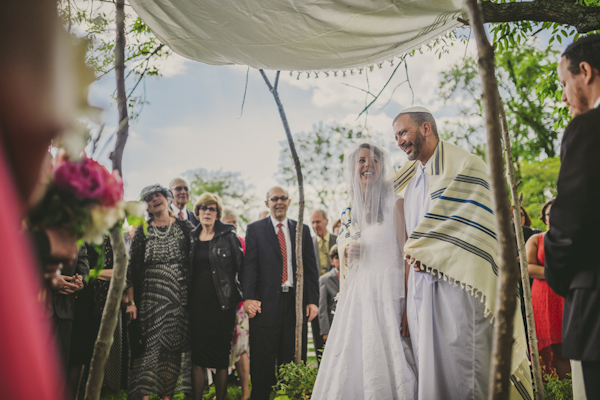 How do you know you've done a great job for your wedding clients? Recommendations, recommendations, recommendations! That is the biggest testament to a job well done. For example, one of our brides, Lauren, who we met in 2010, was so nice to recommend us to her friends that it's now led to about 12 more weddings from a domino effect of continued referrals. We have been happy to see Lauren, her husband, Alex, at several of those 12 weddings – we even went to her house-warming party! We love it when our clients become our friends. 
How do you like to spend your time when you aren't shooting weddings? We like to keep it simple – spending time with family and friends, enjoying a movie,  and good food, maybe going for a hike when there's good weather, and we love when we have time to plan a creative shoot that allows us to experiment and stay creative and inspired.  Like this one here.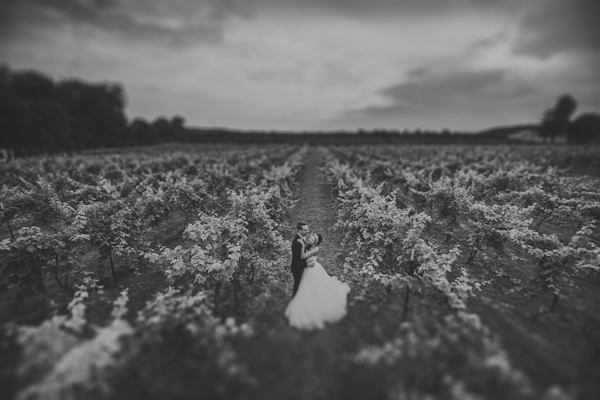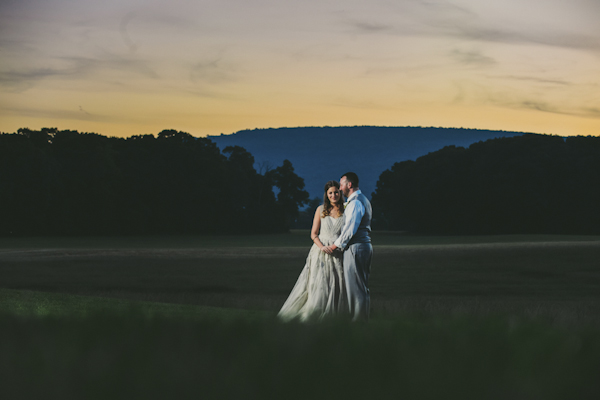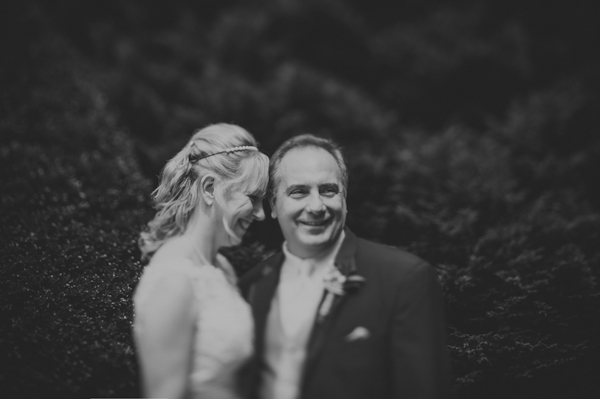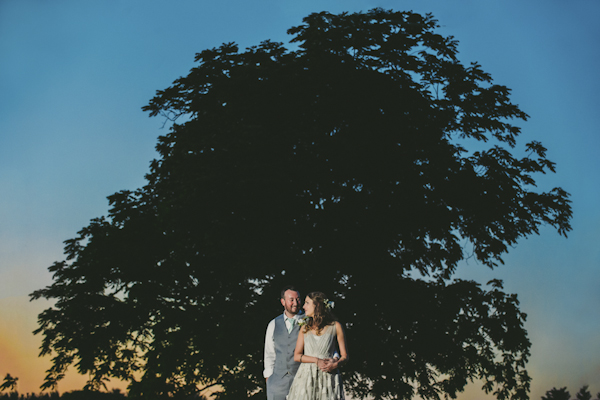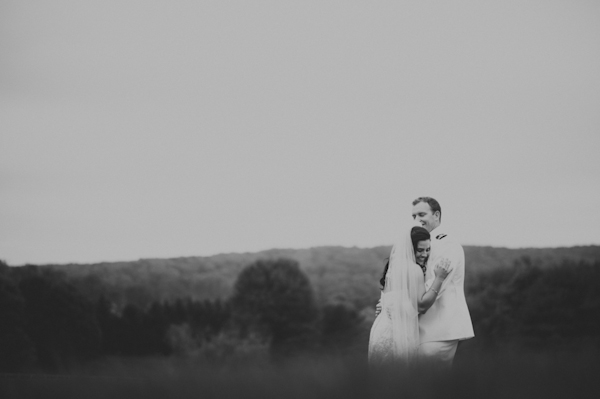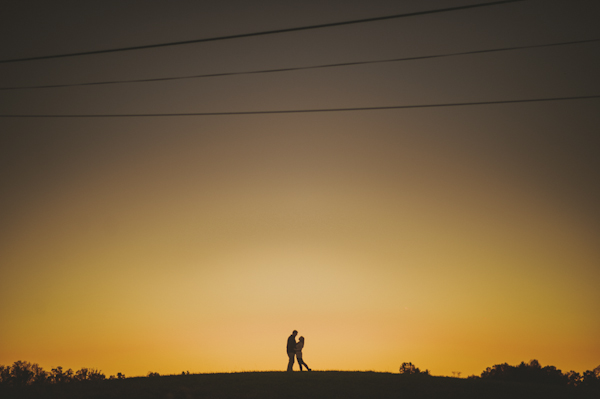 Any advice for couples who are looking for their perfect wedding photographer? Look past your bottom line. Trust me when I say, we have been on the client end of the vendor-client meeting and I know it can be frustrating, scary and expensive. But life is about priorities. If you love imagery, and photography, and art, and those things are important to you, then you deserve your dream photographer. You will always make more money, but you will never be able to bring that day back. After the cake is gone, the dress is worn, and the party is over, all you have is your images (and your spouse!). Almost as important as loving your photographer's style and creative vision is loving your photographer's personality. Get to know your photographer. Meet them ahead of time. Grab coffee, book an engagement shoot with them. Trust me, you will be spending your entire wedding day with this person so you want to make sure you guys "click". Pun definitely intended.
Any advice for couples on how to look amazing and feel comfortable in their photographs? The most important aspect to feeling comfortable in front of the camera is to just be yourself. Don't try and over do it. In this modern age of Pinterest and wedding blogs galore, you are constantly bombarded with images of the perfectly themed wedding and engagement sessions. Remember that it's not a race; it's not a contest. You'll end up stressing yourself out and ultimately not being yourself if you strive to recreate something online that you "pinned". If you guys are simply genuine, it will show in the photos. We always tell couples that we can make beautiful images anywhere. If you guys got engaged at the local Shell station on a rainy day…AWESOME. We can shoot at a gas station. In the end, you want people to look at your images and say, "Yeah, that's so them." Unless that is just your personality and you guys are hilarious and want to do a Superhero themed engagement. There's nothing wrong with that either.
Another trick to getting it right on the wedding day is to look for a photographer who has an engagement session built into their package or be sure to book an engagement session with your photographer before the wedding day. This will be a great way for you guys to get comfortable with each other and comfortable in front of the camera.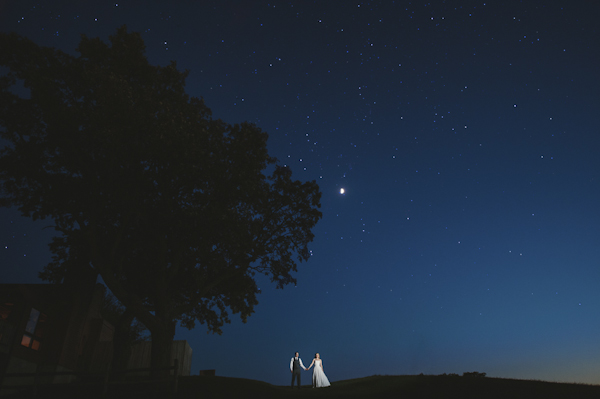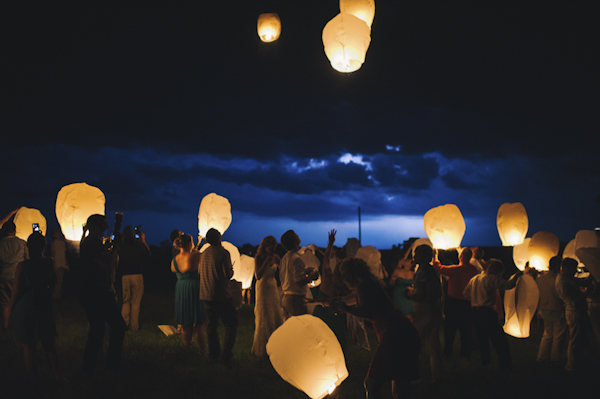 Do you have any advice for beginning photographers, wedding or otherwise? Shoot a lot! If you are always a student, you are constantly improving. Never settle for your status quo. Work for free on larger projects that you wouldn't be able to book yourself under more seasoned professionals. Plan and execute "creative shoots" for no reason at all except to experiment and learn. More importantly, don't forget why you started doing this in the first place.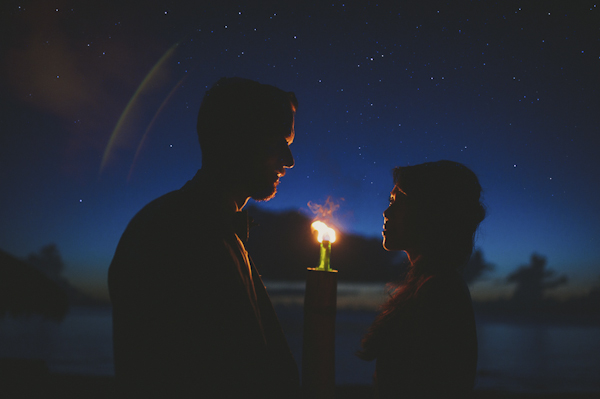 Thank you Justin! See more of C&I Studios' work in their Junebug member portfolio and this gorgeous St. Lucia real wedding!