Today's Photographer Spotlight Interview is featuring the lovely work of Stockholm, Sweden based photographer Lena Larsson. A former press photographer, Lena focuses her work on telling the story of the wedding day. The result is absolutely breathtaking! We hope you enjoy this gorgeous Photographer Spotlight!
Why photography? What draws you to it? My love affair with photography started in the dark room. I was 16 and had a photography course on the curriculum at my college. Of course I enjoyed shooting, but it was the silence of the dark room that really touched a nerve in me. So I more or less spent the next three years of my life in that dark room experimenting with different techniques. The desire for shooting better pictures simply came out of that. I wanted better material to work with in post production. A few years later after an abundance of travelling and living for the day I found myself in second year at university doing a course I completely resented. The thought of dropping out wasn't appealing at all, so I gathered a portfolio of my work from school and applied to be accepted straight into second year of a BA hons course in photography at the same uni I was at and I got accepted. This was in Edinburgh, Scotland where I lived for 10 years.
Can you talk a bit about your time working as a press photographer? What did you learn from that? How/Why did you make the switch to weddings? My first real job out of uni was as a freelance photographer for the Glasgow papers The Herald and The Evening News. I think doing press is really good way to dab in most genres of photography, so it was a good place to develop generally. The best thing I learned is to make really fast decisions and position myself well as I'm shooting. It also taught me a great deal of dealing with every sort of person, in any sort of situation, but this has in fairness been more of a life lesson than a photography lesson for me.
What do you enjoy about shooting weddings in Stockholm? I started doing weddings out a curiosity of telling stories. To see the bigger picture. Press could only offer me so much, I wanted to dig deeper. Since moving to Stockholm I've started taking my wedding photography more seriously. The competition in Stockholm encouraged me to get better as well. There are some rather marvellous photographers in Sweden. It's really inspiring.
Have you always wanted to be a photographer? If not, when do you remember knowing? Funny that. I only ever wanted two jobs as far as I can remember from a very young age. Either I wanted to become a waitress – I had a vision of myself in a French maid uniform, working somewhere glamorous. That or a photographer. Because I thought they looked cool with all their gear hanging off them. Can't have been old at the time I envisioned myself in one of those lines of work. Since I waitressed throughout my studies and I'm now a photographer (for a completely different reason than my original motivation) I suppose I am living the dream.
Who inspires you? My one year old daughter Joline. She's a chubby cuddly bundle of love and total innocence. An expert in love – she teaches me about it every day. The energy she gives me is beyond anything I've ever experienced. She's very cool indeed.
Who has influenced your photography? Robert Frank is my House God and all time favourite photographer. The honesty in his work is truly inspiring. I'm also a huge fan of Henri Cartier-Bresson (of course), Martin Parr and Sally Mann to name a few. There's a guy in Scotland I really like as well. Laurence Winram, he makes dreamy weird images. I have one on my wall in fact of men on (what appears to be) free standing ladders in some kind of field or a swamp. He's weird and wonderful. My mentor Paul Raeburn has meant a lot to me over the years. He's a UK based photojournalist who does weddings as well. His eye for composition is hard to beat. And he makes it look so effortless. Paul took me under his wing maybe 10 years ago. If I constantly didn't get scrutinized by his critical eye I reckon I would have been a hell of a lot more mediocre today. His also one of my best friends. A truly talented man. And a really good drinking buddy.
How do you prepare for a shoot or a wedding? I prefer not to scout in advance, a really early start on the day works better for me. If I've done it before I tend to have lost the feel for the location by the time I turn up. Or even worse, I don't see stuff that I would have seen if I'd never been there before. The less I know about a place the more I shoot from the hip. It makes me better for a reason. An empty mind so to speak.
Describe your dream destination wedding? Oh. Every single one of them I suppose. It's a total privilege to get to travel. Just getting on that tight spaced plane gets the creative juices flowing. I'm doing a traditional Hindi wedding in Calcutta this December. Thinking that's gonna be really cool, and way out of my comfort zone.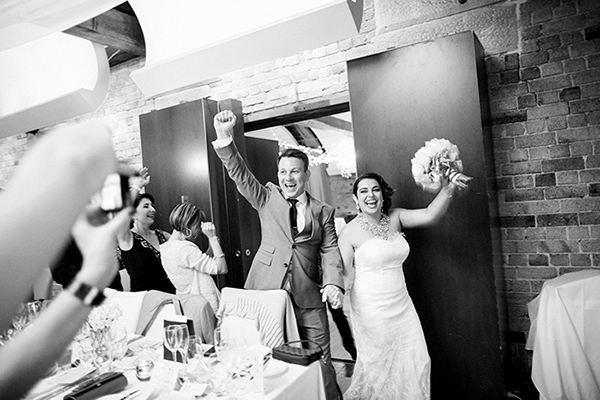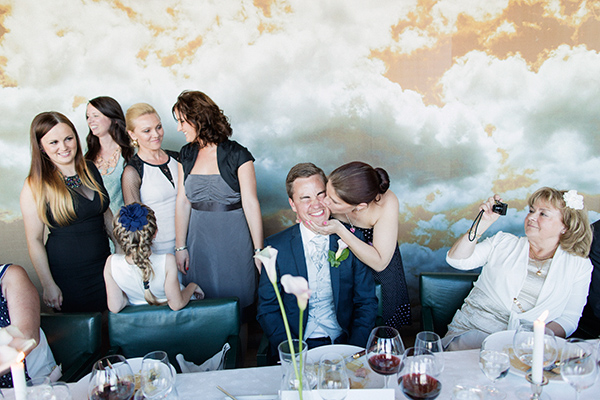 Any direction you would like to take your photography? I need to do more personal projects. This last year has been really busy. I've become a mother for the first time, had a rather busy wedding season with so many still unblogged weddings. I feel really bad. They are beautiful. I also bought a studio which I have renovated and turned into a daylight studio, so there's been a lot of changes in my life. And too much work in fairness. I need to play more. Luckily this studio has a fully equipped dark room. Will definitely try to get in there a couple of hours a week. Smell the fix – better than flowers eh? This will hopefully help me find my inner peace again.
If you could have a superpower, what would it be? Multitasking. I see people with that ability as the most exotic freaks of nature. I can't juggle at all. I bet wonder woman can multitask. AND she has the coolest outfit of all superheroes. Would love to be a multitasking, juggling Wonder Woman.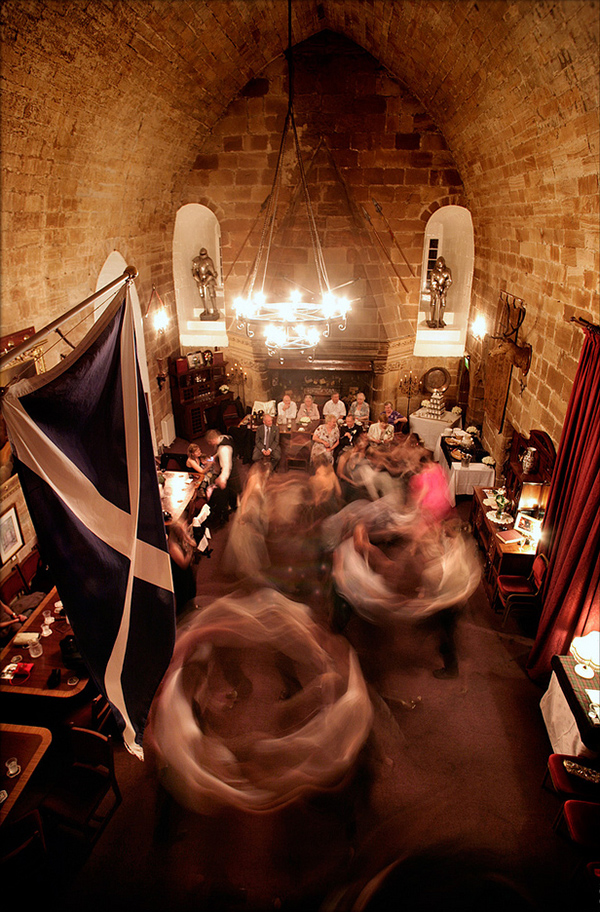 Thank you for sharing your beautiful work Lena Larsson Photography!