I started as Photo Editor at Junebug back in 2012, and one of the first photographers that I had the opportunity to work with and share on the blog was Mark Janzen. It's been such a treat to get to spend these past few years being witness to his amazing photos that capture some of the most fun wedding moments I've ever seen. His work truly makes me happy and I know you'll absolutely LOVE our Spotlight Interview today with Mark Janzen Photography.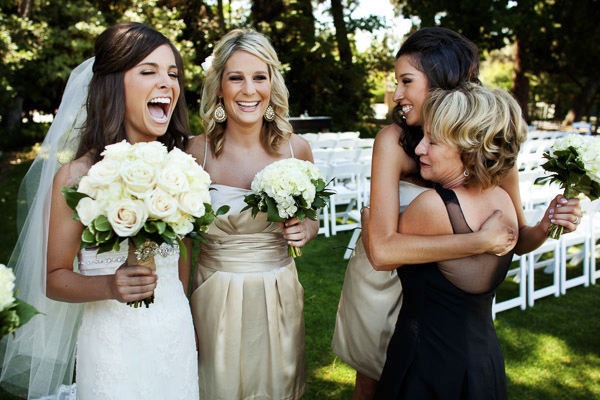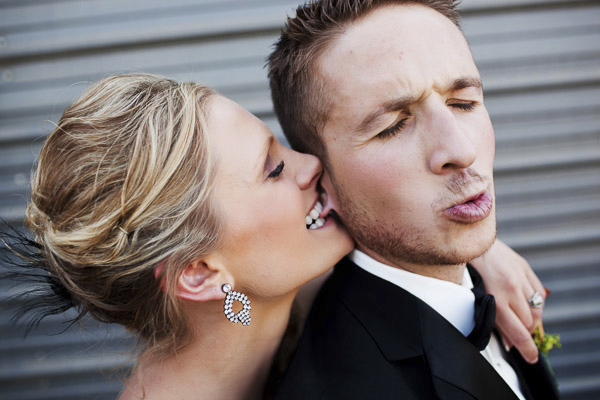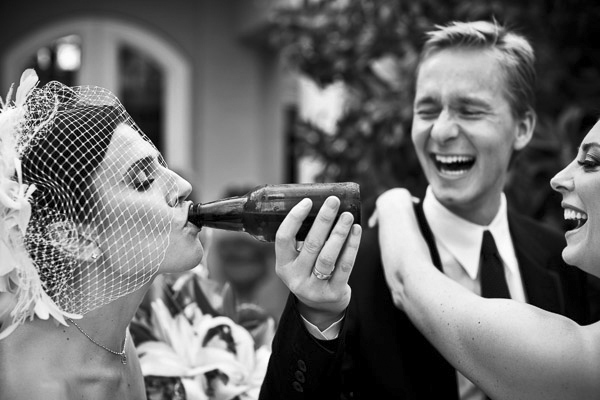 So Mark, tell me who has influenced your photography? I started shooting at a young age and and my early influences were the landscape greats like Ansel Adams, Edward Weston, and John Sexton. As I moved into shooting people for a living I've been drawn to my favorite documentary photographers Robert Frank and Sebastio Salgado with a bit of Alex Webb's mastery of light.
And what is your creative vision? While my clients, for the most part, would be considered pretty ordinary people from the rural Central Valley in California, I try to show the extraordinary moments that they experience in the context of their wedding day. While like almost any wedding photographer I take some time to create a collection of beautiful portraits, my over-riding focus is delivering a collection of as many real compelling moments that will take the viewer straight back to the time and place the image was created and to rekindle the feelings they had in that moment.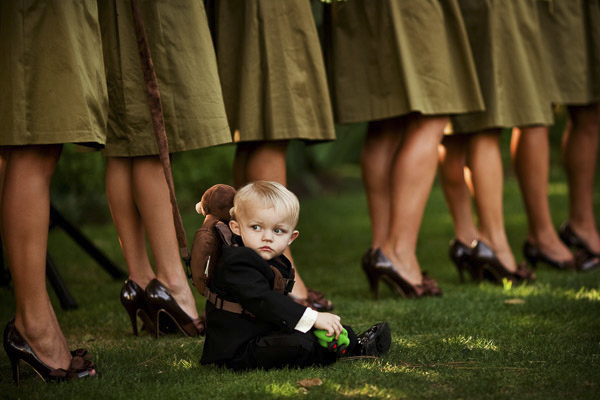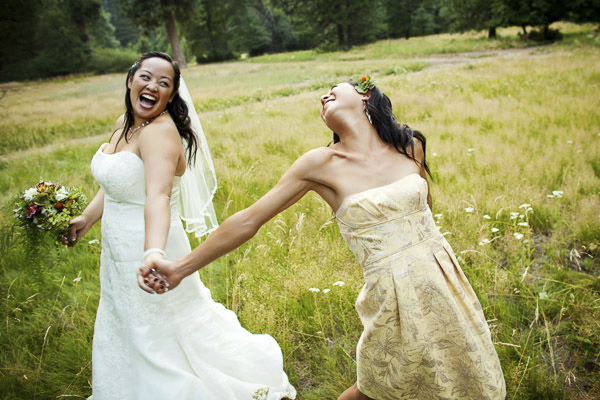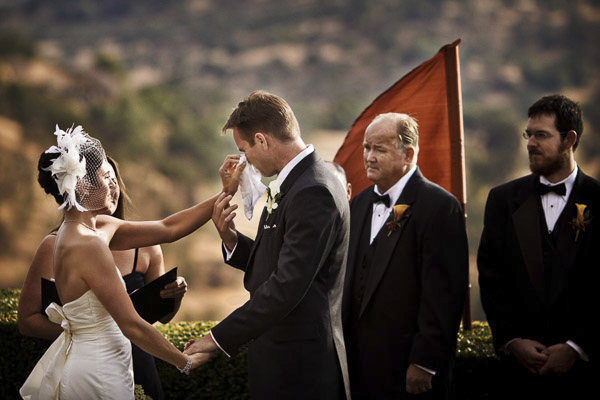 What do you desire to express with your photos? There is so much joy, so much energy and buzz surrounding a wedding day, I try to distill that feeling through my photographs. Showing the fun, the quirky, the happy tears, and the love between everyone involved.
Where/what is home? I live in Fresno, CA in the Central Valley of California. People from other parts of the country immediately have visions of beaches and amazing weather, but California is a huge and varied state and around here it's more like central Kansas than LA or SF. It's flat, it's crazy hot in the summer, and we grow all the food here so drink your milk and eat your raisins, almonds and cheese and keep me in business!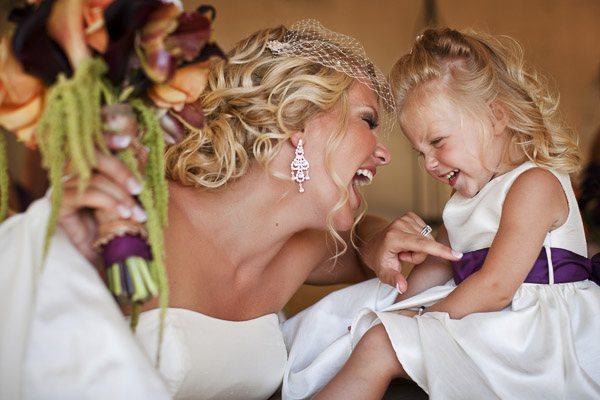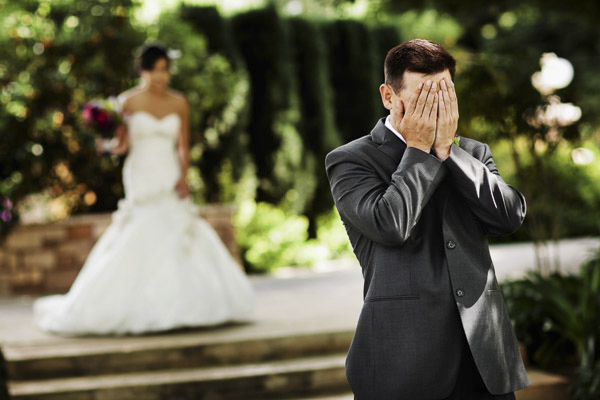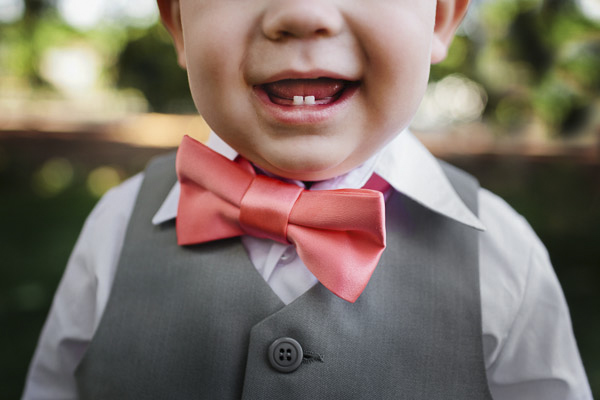 Do you have any advice for beginning photographers? (Wedding or otherwise) Shoot a lot, and then shoot a lot more. Don't be in a rush to go in to business. The people that you are admiring and striving to be like, have probably been shooting for 10 years or more at some serious level. You'll get there if you keep working at it, but don't get all tied up in trying to start a business before you've achieved some mastery of the art form first. You're only going to stunt your development in both areas.
What changes/improvements have you observed within your photography over the years? When I started out I was taking pictures of rocks, mountains, lakes and trees and now it's all people, all the time.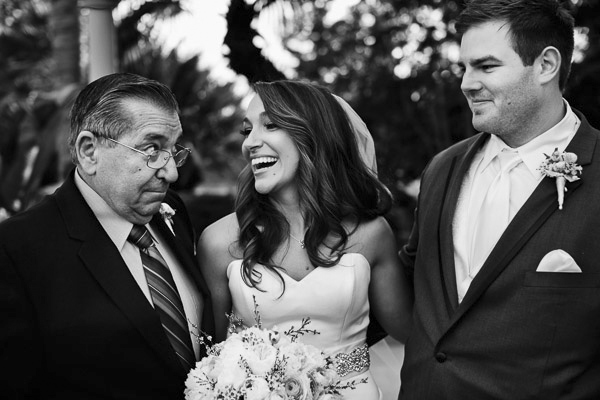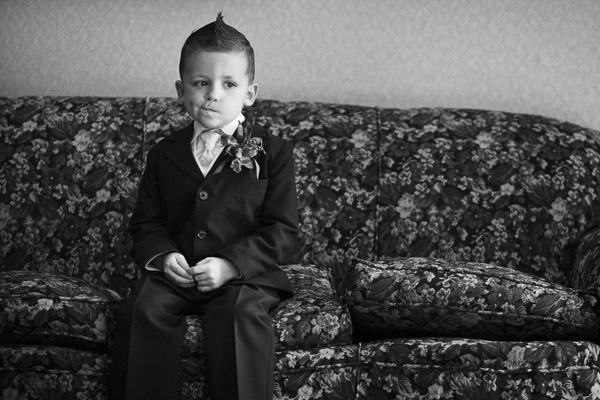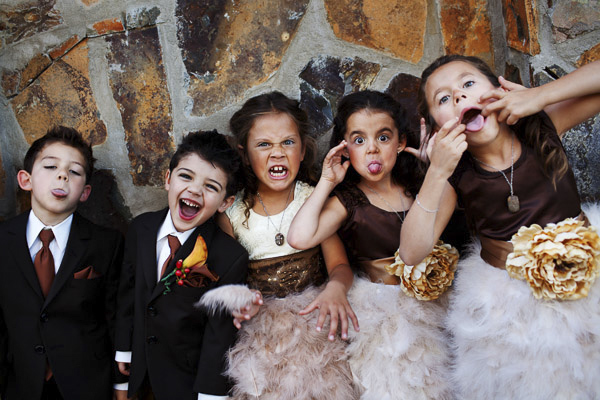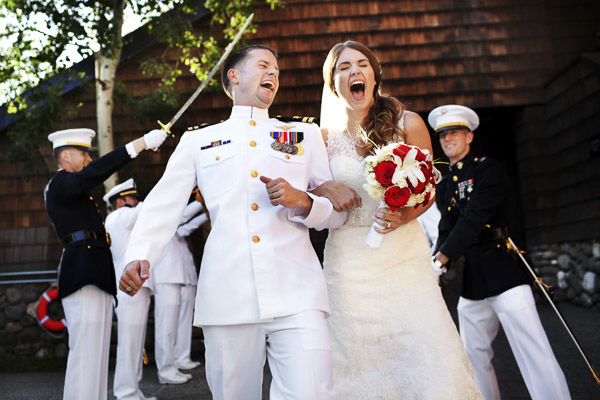 Have you always wanted to be a photographer? If not, when do you remember knowing? Always, at some level, I have wanted to be a photographer. I was really into it at a very young age. I started borrowing my mom's Kodak Instamatic when I was about 5 and at 10 I got an old Pentax Spotmatic as a hand-me-down from my dad. I pursued a few other things along the way, but a camera was always nearby. Honestly I didn't think it was a realistic goal, so I avoided going to school, fearing the debt would crush the dream. It wasn't until I was almost 30 years old and my son was born that our financial situation was such that I could make a go of it, so I quit my job and dove in head first.
What's the worst job you've ever had? I mentioned quitting my job after my son was born, but I did take a job working in a dialysis clinic that had me working 3, 12 hour shifts per week (4 days off/week!). It was decent money to help extend our savings, but it was pretty gross. The artificial "kidneys" they use to filter peoples blood are reusable and my job was to manually flush the blood out of them and then run them through a sanitation process so they could be used again. There was a lot of blood.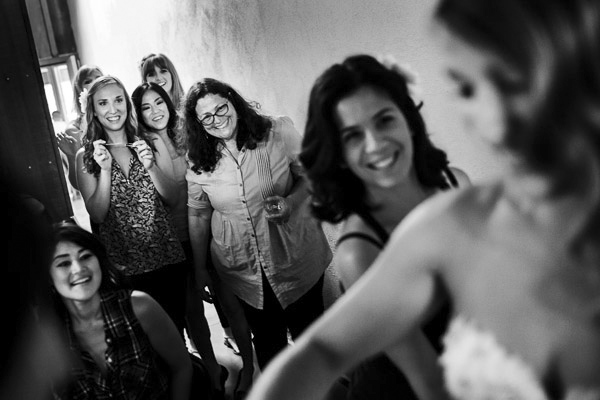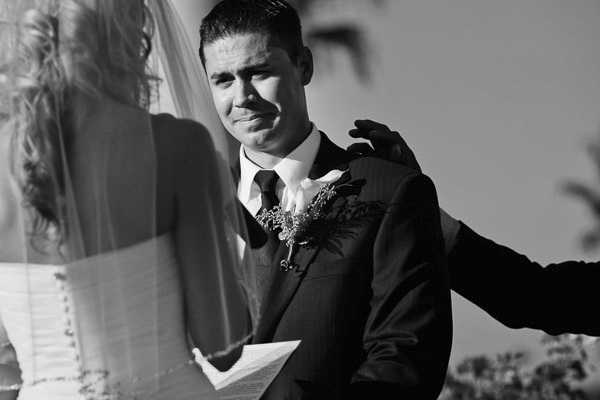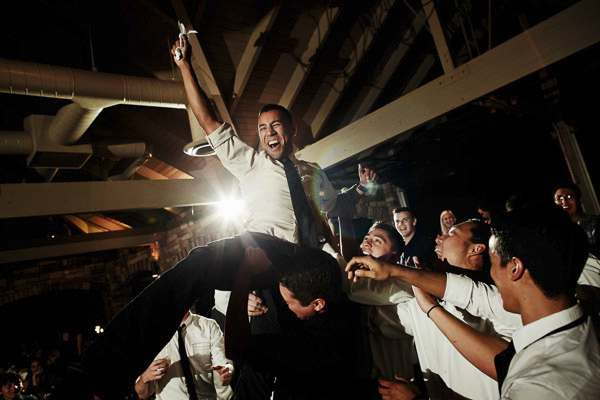 Why photography? What draws you to it? Photography really feeds my whole brain. It's the perfect mating of my technical science-brain with my strong creative brain. I was never good at drawing or painting, but I really connect with photography as an art form.
What really gets to you at weddings? Makes you emotional? Makes you laugh? Father of the bride speeches have been killing me lately. My daughter recently turned 4, but every since she was born, the father/daughter relationships have taken on a whole new significance to me. A funny, sarcastic dad giving a speech about the girl he raised totally goes straight to my heart and makes me very thankful my cameras can focus themselves (if you know what I mean). 🙂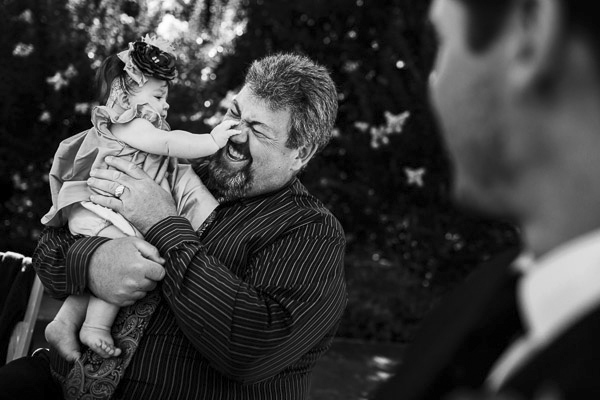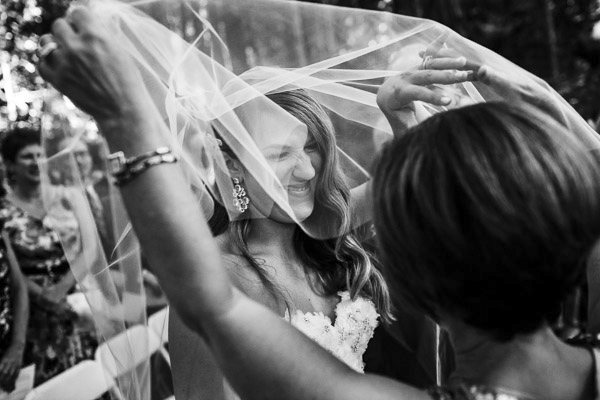 Do you offer albums? What kind? What do you feel is important about wedding photo albums? I do offer albums, always have. People have said it far more eloquently than I ever could, but it's a "tech" that will always work and will never be obsolete. I remember looking through my parents album growing up, and I look at my kids love flipping through our wedding and other family albums and I realize it's a FAR more interactive and enlightening experience for my kids going through real prints as opposed to flipping through a facebook album. Watch a kid interact with a real album and you'll get it.
What are your favorite wedding locations in your area? Yosemite, hands down. I honestly tear up every time I arrive in Yosemite Valley to "work." I really can't believe have the opportunity to create in that space AND get paid for it. As a kid I spent tons of time in the valley with my dad taking pictures, it's really a dream come true when that opportunity pops up a handful of times each year.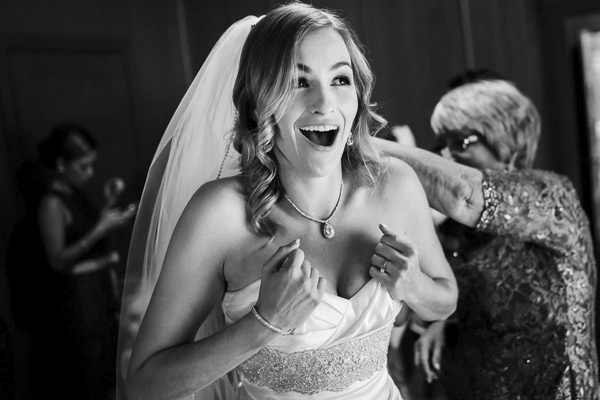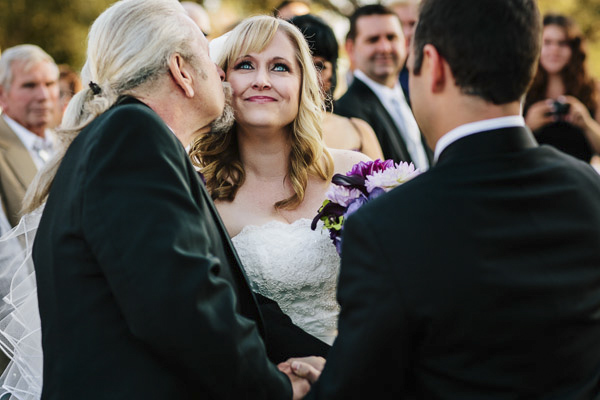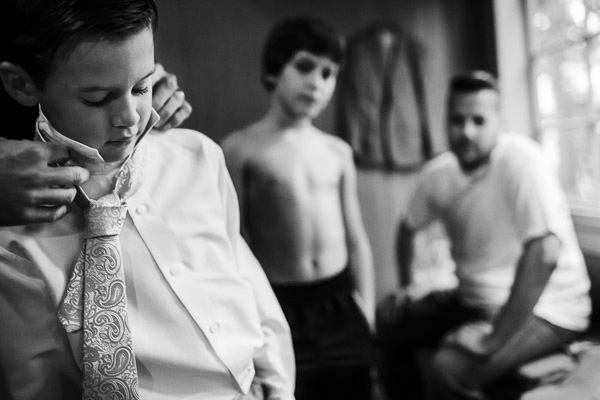 Any advice for couples who are looking for their perfect wedding photographer? Get a good one! Seriously though, try to look through complete weddings if you can, and really pay attention to the kinds of images that a photographer highlights on their blog. A photographer will always show what they're best at and what they're focused on. Make sure that focus is in line with what your focus is on. Whether that be portraits, details or moments.
Any advice for couples on how to look amazing and feel comfortable in their photographs? Hire a great photographer and put all your trust in them. Realize that a great photographer can create great photographs of anyone. If you have a great one, you don't have to think about what you're doing, just do what you do and they'll guide you if needed.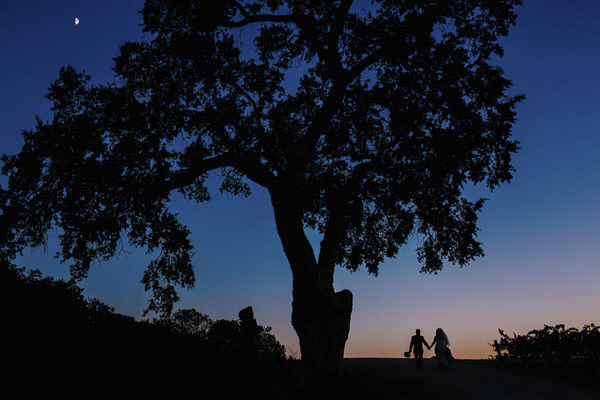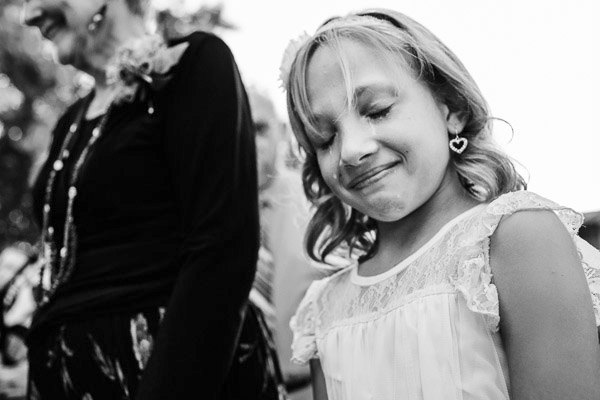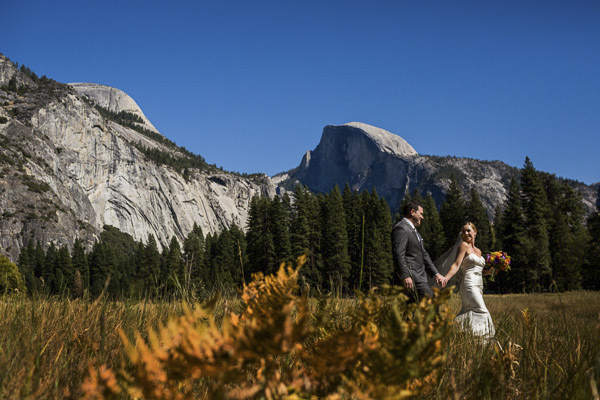 Favorite trick to capture images of reluctant subjects? A well timed farting sound will get a smile out of just about anyone.
Best advice you've ever received about being an artist? Produce as much work as you can and get feedback from other artists whose work you respect and admire. Don't take criticism personally, use it to improve.
How do you know you've done a great job for your wedding clients? When I'm culling a wedding and I realize that my cheeks are sore from the big stupid grin I've been wearing the whole time.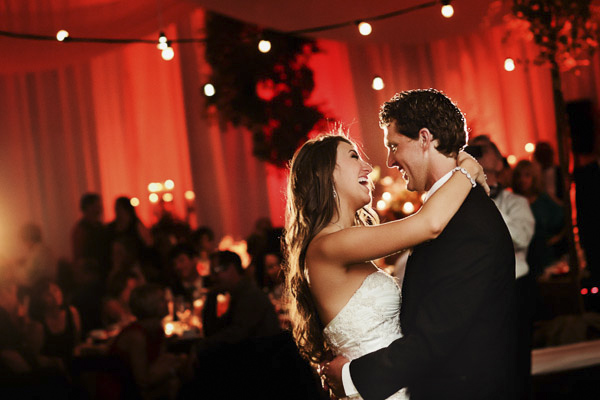 Thank you Mark!
Keep your happy-vibe going by visiting Mark Janzen's blog!