Greek photographer Nik Pekridis of Photopek has fine-tuned a photographic style that is unmistakably and distinctly his own. Evoking the look of a fine art oil painting, Nik captures moments of love and beauty and artfully brings them to life. With a subdued color palette and sharp focus, his photos span generations, feeling both timeless and brand-new. I have loved getting to learn more about Nik's unique background and style and am happy to share with you today our Spotlight Interview with Photopek.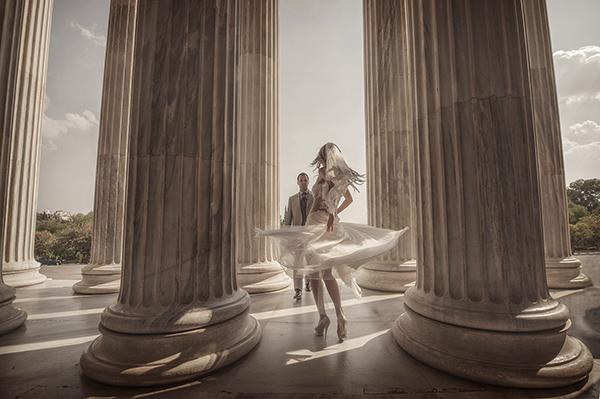 Can you tell me about your journey to wedding photography? What drew you to photography specifically?  I am a 3rd generation wedding photographer and I shot my first wedding at the age of 12 back in 1982. But I was actually a very very bad photographer until 2007. But I knew where I was at and I understood where I wanted to be, so I took the chance and attended a one-day seminar with the photographer who has changed our industry, the one and only Yervant. Since then everything has changed.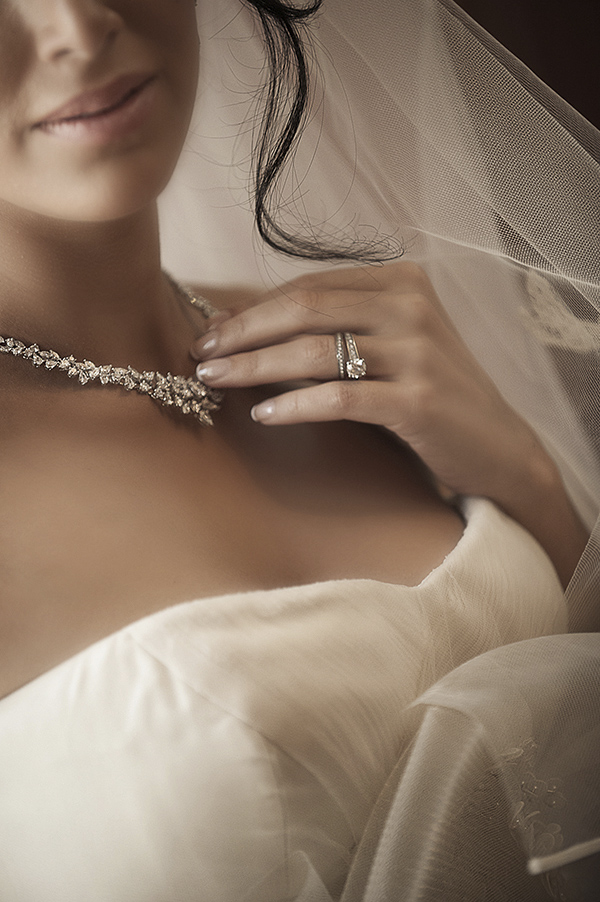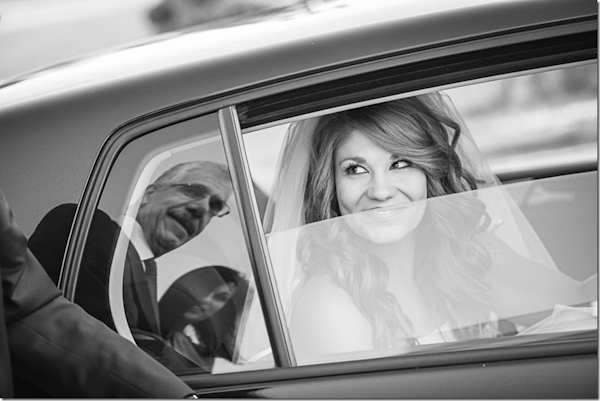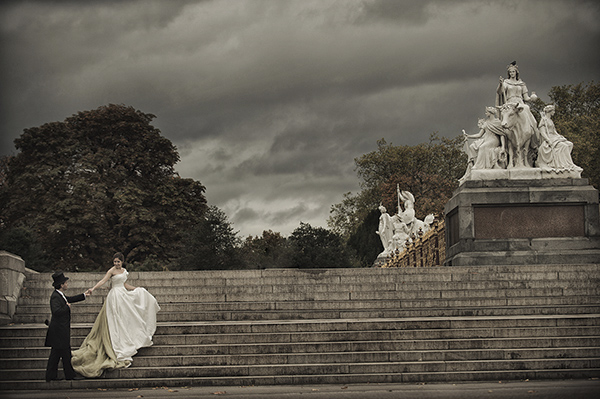 What is your creative vision? What do you desire to express with your photos? My vision and my images change every year…hopefully they become better because I still want to learn and inspire myself with new ideas and trends. Can you imagine doing the same thing for so many years without any change? It would be so boring and monotonous.
Do you shoot film or digital? I have been shooting digital since 2001 and have never looked back!
How would you describe your photographic style? My wedding photography style is elegant, timeless, classical but at the same time, fresh and new.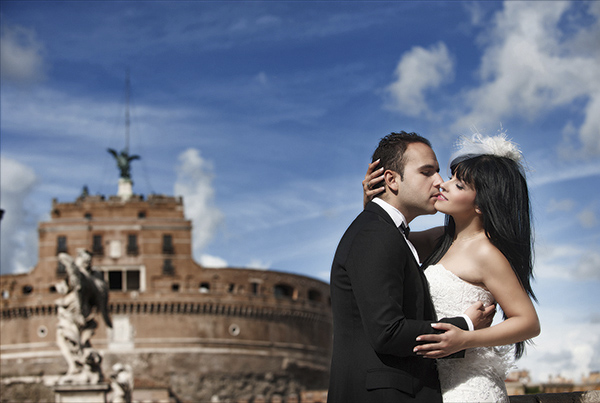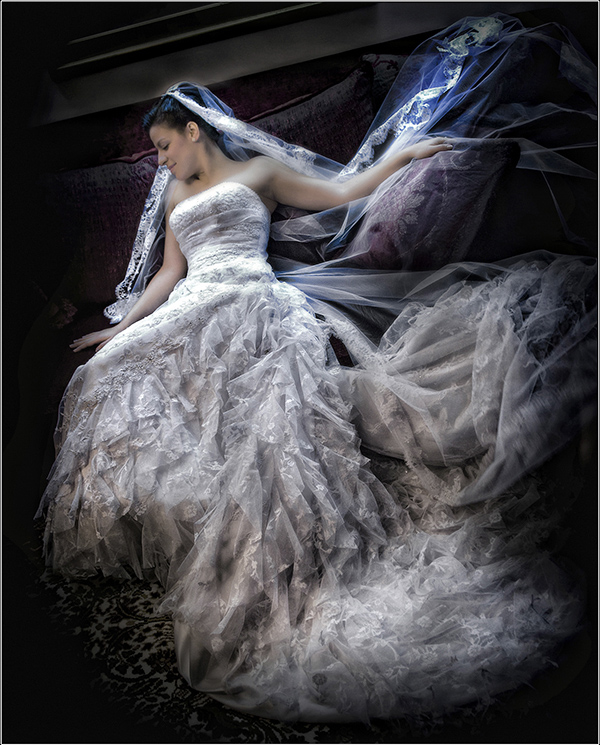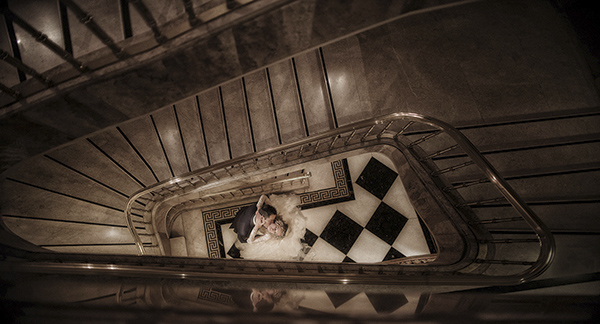 What excites you about weddings? I am excited that weddings are about the love story of a man and a woman who fall in love and decide to live their lives together forever. The story is about beauty, families, friends, and love. It's about happiness and fun!
What is the most difficult part of being a wedding photographer? The most difficult part of my job is to be unique and creative and at the same time to give every couple the very best on their unique day.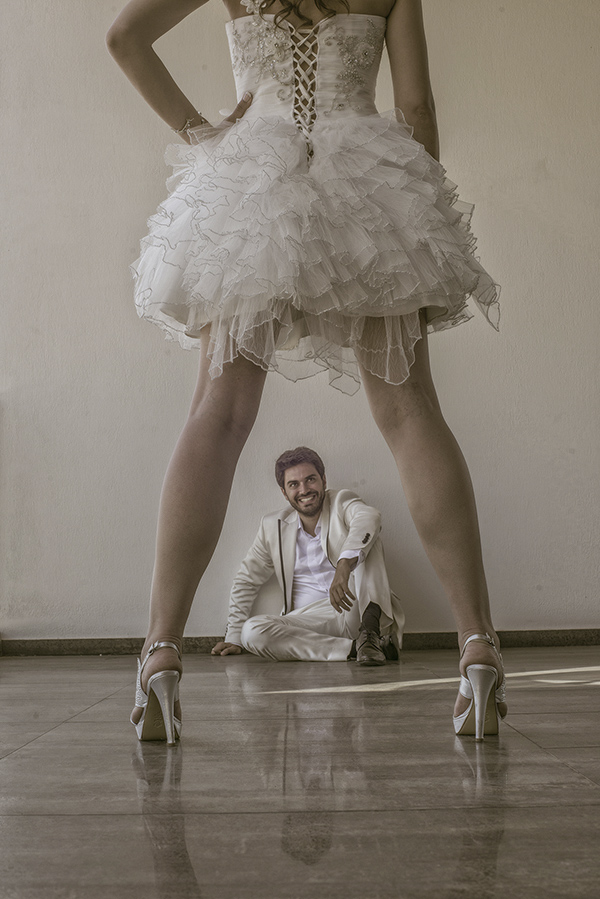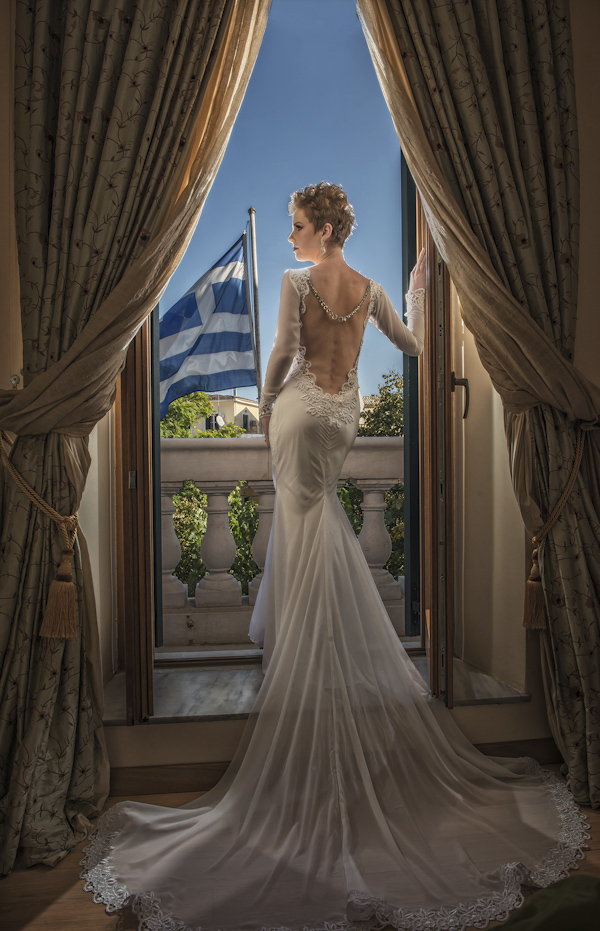 Do you have a (recent) favorite photo that you have taken? Can you describe how you created it? What do you like about it, whether it be technical, emotional, personal? This one (above) is my favourite image recently. I made it in the hotel before we left for the wedding. It was so different because this couple travelled and got married all over the world…in every country. This was their 62nd wedding so yes, it was different and unique. Great composition and a flash out on the balcony created this stunning bridal portrait.
What three photographers do you admire or who has inspired you, either in the past or right now? Three photographers who inspire me and help me with my career are Yervant, Jerry Ghionis and David Beckstead.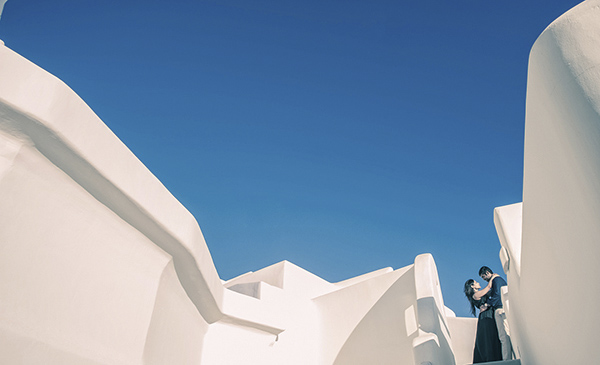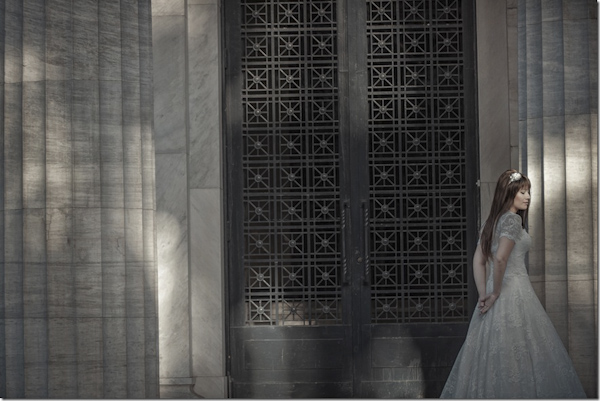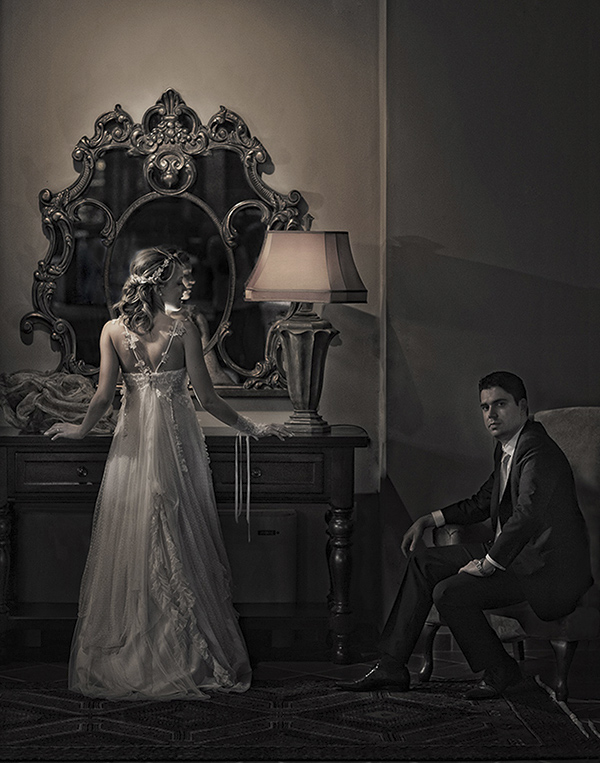 Best advice you've ever received about being an artist? "Don't try to be the best…try to be better than last week." – My friend, Jerry Ghionis
Best advice you've ever received about being a business person? Be specialized and do the best on what only you can do. Don't try to do everything by yourself.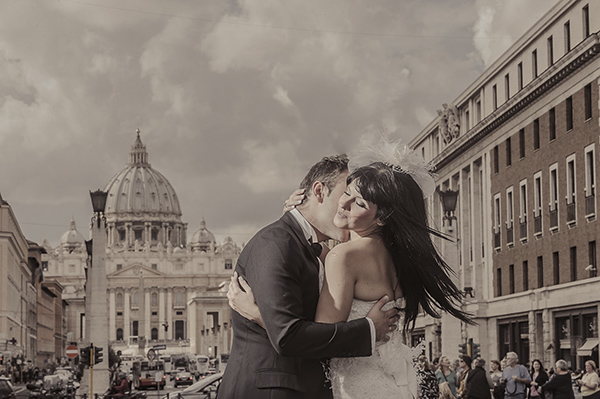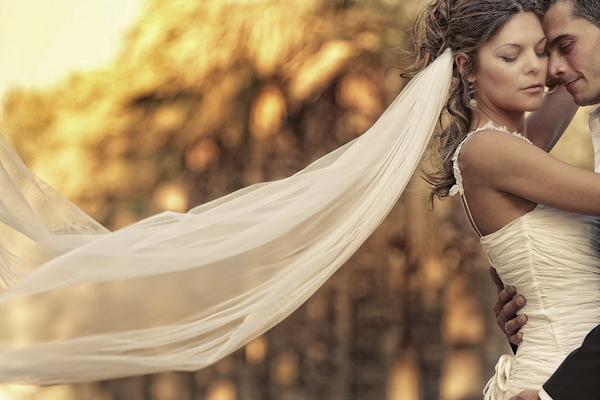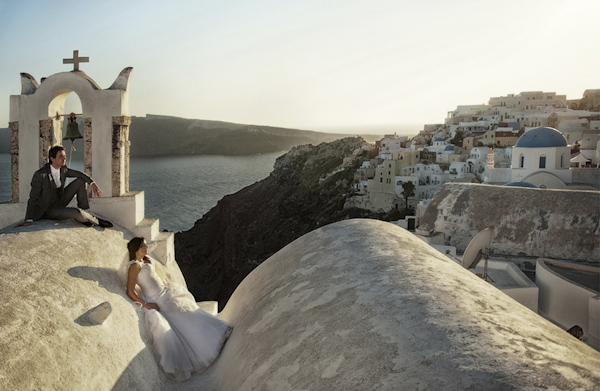 What are your favorite places to shoot? My favorite place to shoot is New York in the States and Santorini in Greece.
Describe your dream destination wedding. I have shot in many places all over the world but I have not yet been to Hawaii. So for me, a wedding there would be totally unique!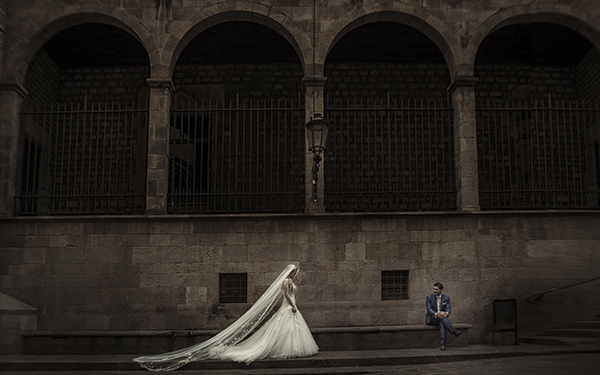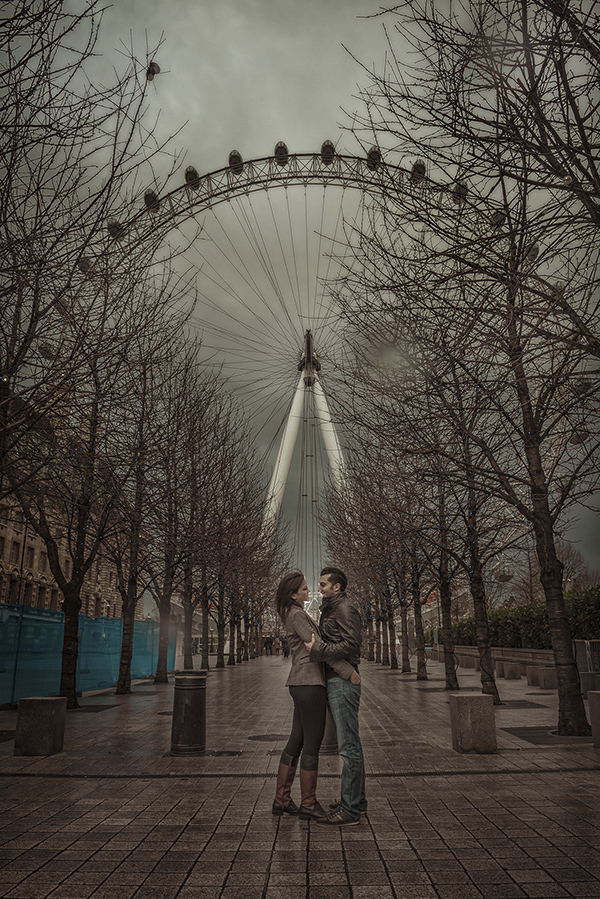 What are looking forward to most right now? I am looking forwarding to continuing to push myself to be unique and fresh year after year. For me each wedding should be elegant and timeless, like a work of art or a painting, but at the same time I desire to be modern and fresh. This is difficult, but worth it.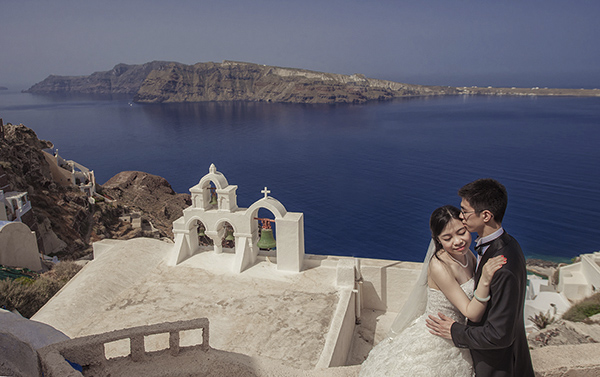 Thanks Nikos for sharing your stunning works of art with us today! Visit Photopek's website to see more.