Hailing from Ireland, Eric Savoie of Savo Photography has a background in graphic design and a heart of an artist and continues to create gorgeous wedding images time and time again. With strong composition, his photos are balanced and are infused with romance that is utterly swoon-worthy. In colors soft and pretty, Eric uses light to support the mood of the moment, ranging from dark and dramatic to bright and cheery. It's been a breath of fresh air to put together this collection of favorites and I hope you enjoy this Spotlight Interview with Savo Photography.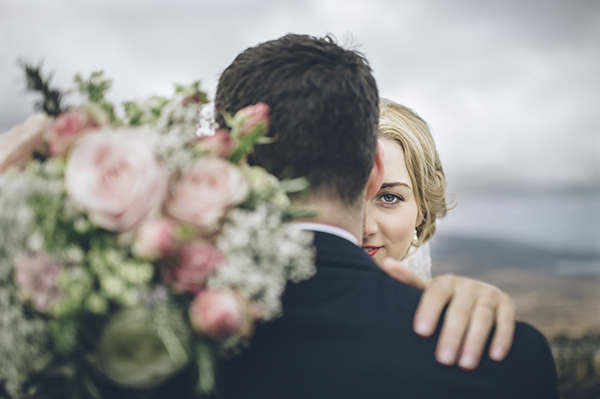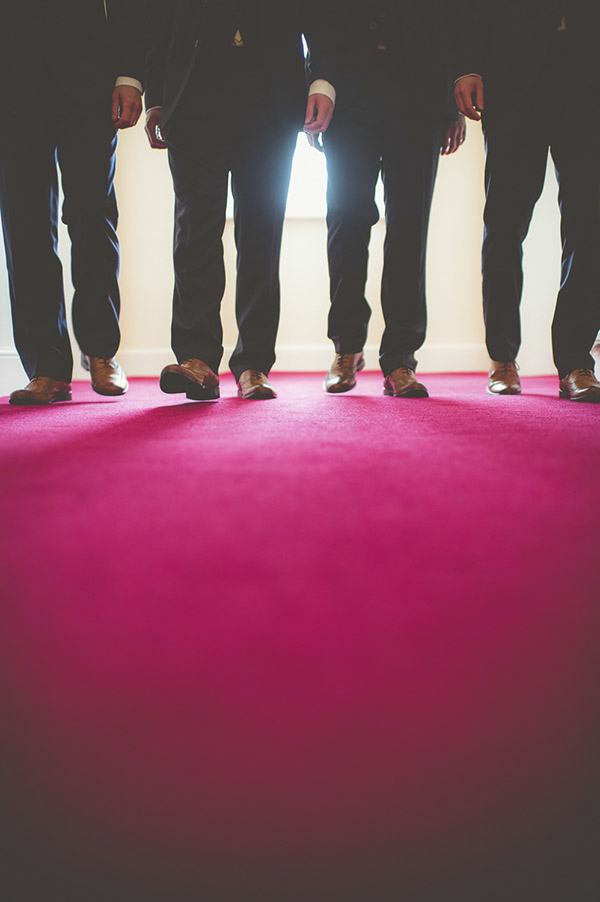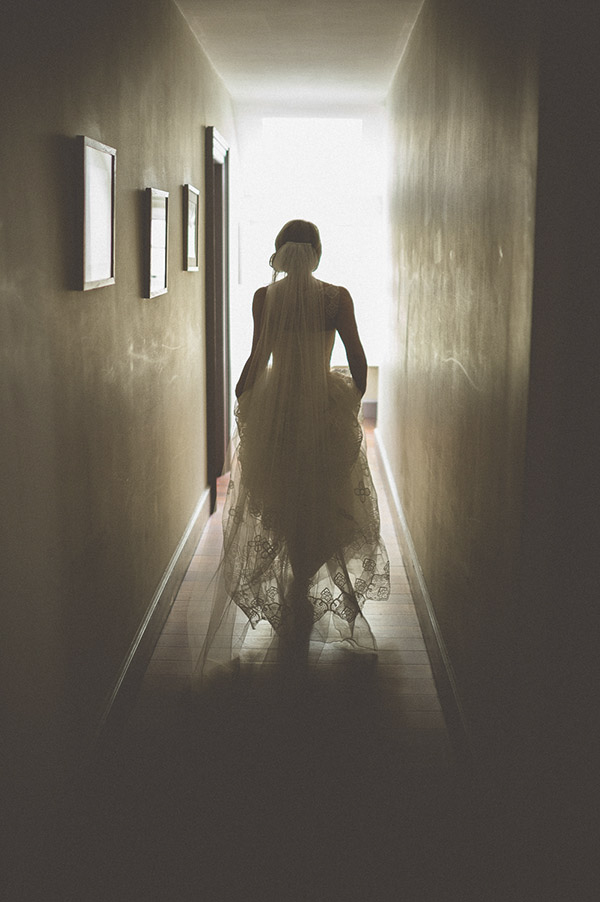 Can you tell me about your journey to wedding photography? What drew you to photography specifically? It's hard to really pin point the start of the journey. I have strong memories of playing with one of my parent's cameras when I was quite young. It was a point and shoot type of thing, but I distinctly remember it having symbols for exposure. A yellow sun, white clouds, dark clouds and moon. I remember playing photographer with that. If there was one thing that I could say sparked my curiosity about photography it would be our monthly National Geographic delivery. I'd spend hours looking at the amazing photos of far off places, on earth and space. Intrigued by brightly coloured photos of poisonous frogs or mysterious tribal people. Still, I was quite young and probably didn't connect the dots between the photos and photographer, let alone the idea of photography as a career.
Skip ahead a few years to my college days. I was enrolled in a Media Studies/Graphic Design program and remember buying my first SLR, a 2nd hand 35mm Pentax ME Super. I also purchased a book on learning photography from the ground up. I struggled for a bit at first getting to grips with everything. It's amazing how much easier it would have been these days with digital cameras, but wouldn't trade the experience for anything. I moved from Canada to Ireland for a design job in 1998. Thinking I'd be returning within 6 months when my contract ended, I only brought my 35mm and a 50mm 2.0. At this stage I was taking mainly architecture and travel photography, for myself more than anything. I lost the Pentax off the side of a boat while on holiday in Spain. I replaced that camera with my 1st Nikon, an f90. It was right around this time digital photography was really gaining momentum and before I knew it I had a DSLR. At first I was a little dubious, but soon realised that digital photography was much more than the emperor's new clothes.
Specifically, the career jump from designer to photographer started when I was asked by two of my best friends to photograph their wedding in Italy. The impact from this was huge and started the ball rolling. I loved the experience and immediately fell in love with the myriad of emotions that you're surrounded with on the wedding. I was most amazed at the rate of opportunity during a wedding day. There are literally amazing photos happening all around. From this wedding, my name started to spread via word of mouth. I slowly built up my experience until it was time to leave my design career behind and head full time into wedding photography.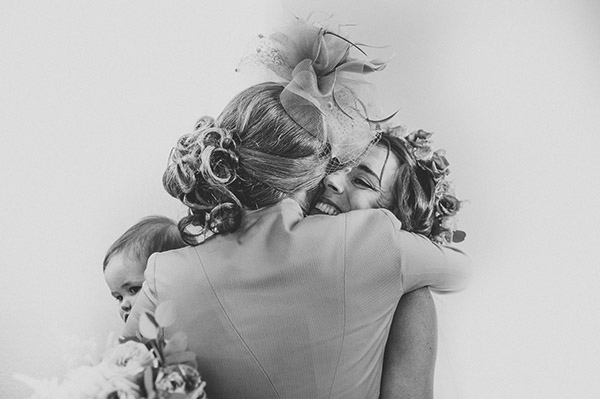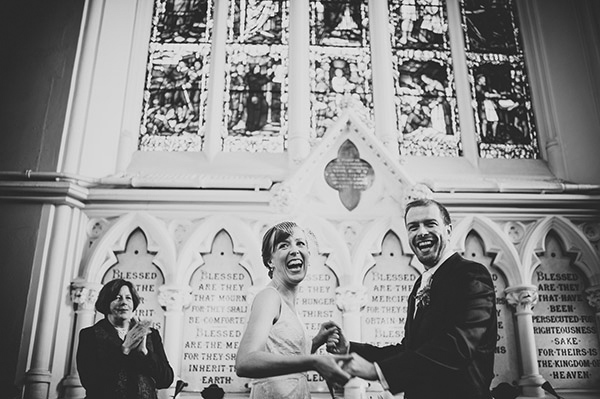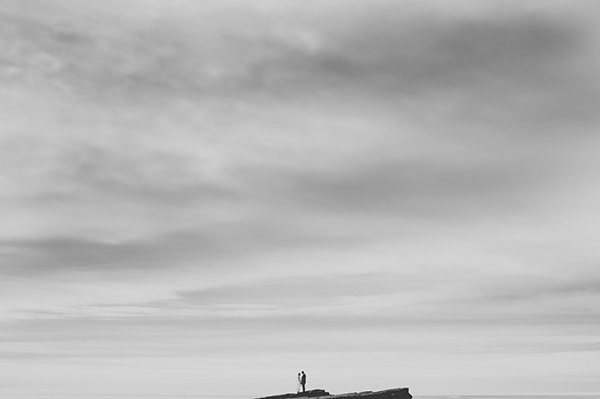 What would you be doing if you weren't a wedding photographer? I'd probably still be doing design work, specializing in print. I tried to DJ for a while, but was pretty crap at it. I'd love to make films, write music, play in a band. Travelling for a living sounds awesome too.
Who inspires you? People who have the ability to get things done against the odds. I love being surprised by people's endurance and commitment to fill their days being productive and creative. I'd love to be one of them. Especially in Photography, Helmut Newton is exciting me at the moment.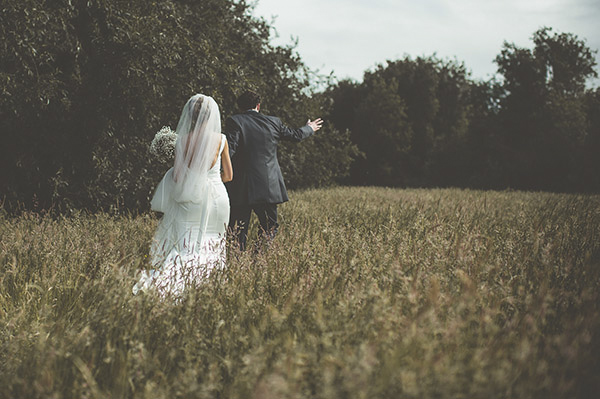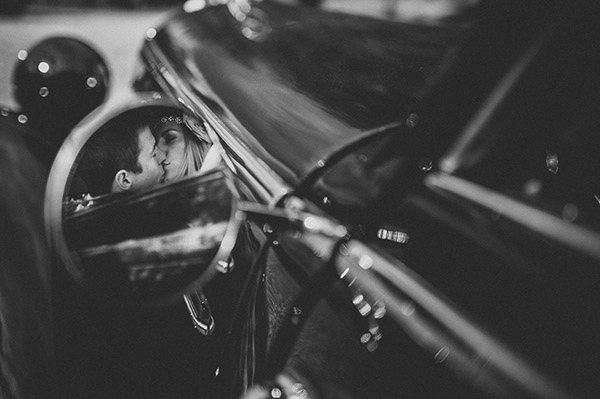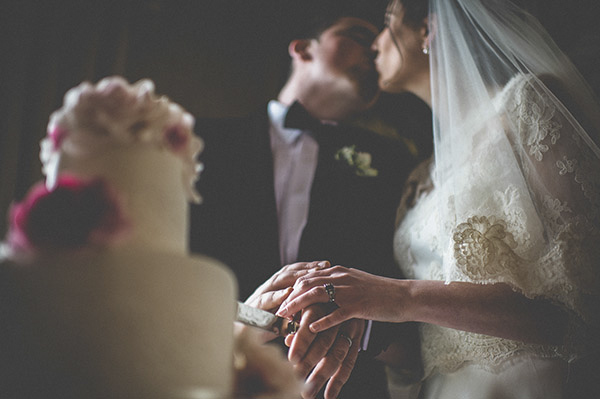 Describe your dream destination wedding? It seems to be a hotspot for photographers at the moment, but I'm hoping to wrangle my way into a wedding in Iceland for 2015. If there are any couples reading this that can help this happen, please get in touch.
What changes/improvements have you observed within your photography over the years? As I mentioned above, a lot of the style of my photographs comes from my design background. Because of this, I think it took me a while to really appreciate light and how to see it it properly. I've got a couple of things I repeat to myself over and over when I'm working a wedding. One of them reminds me that quality of light trumps quantity of light in almost every situation. This keeps me on the lookout for the little pockets of beautiful light and use it as often as possible.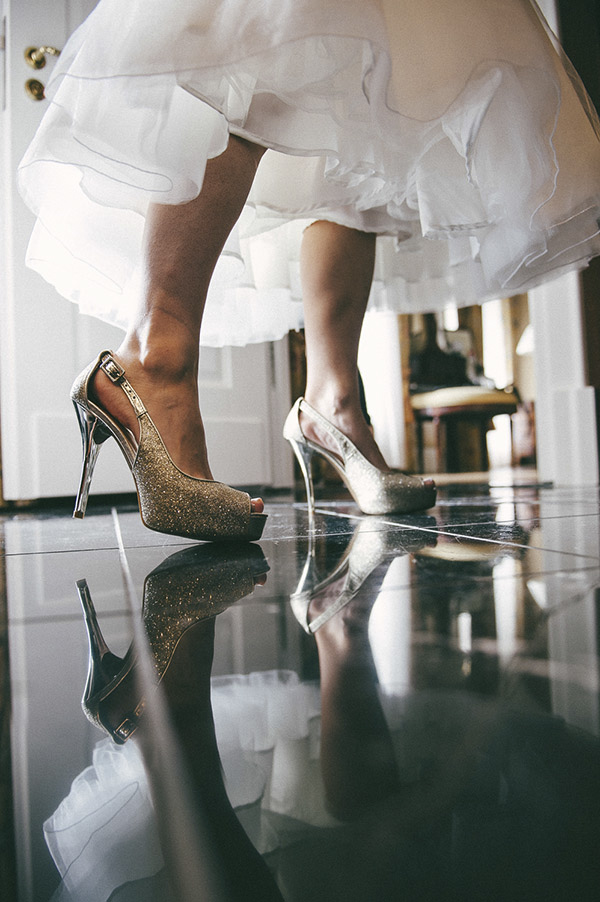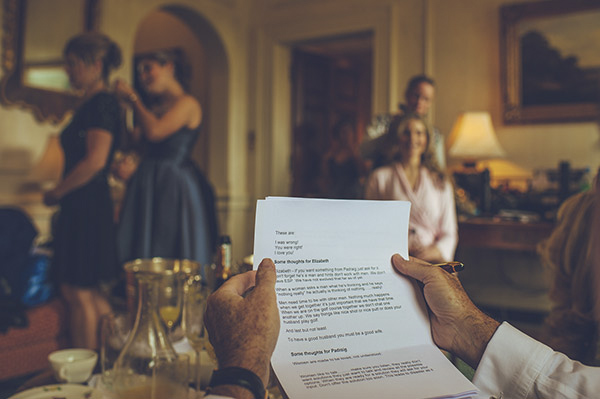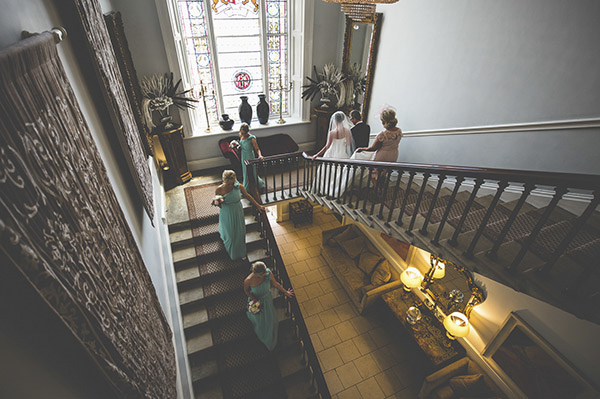 Your style is so specific and lovely. How would you describe your style and how did you come to it? At the start I was not aware of trying to do one thing or the another, it just came. Now, I realize the backbone of my photography stems from design theory more than photography theory. Strong use of lines, positive and negative space and extreme composition have always been part of my style. As well as these aesthetic characteristics, I also love there to be a dialogue for the viewer. Often with wedding photography the dialogue is the connection between the couple, but can it be a funny look, a tear, or a smile.
If you could have a superpower, what would it be? Aside from being a super-dad to my two kids, Thomas and Tess, being invisible would have its benefits for a photographer.
What is your favorite moment or tradition at weddings? I love the hugs and kisses after the ceremony. It feels like a giant emotional volcano.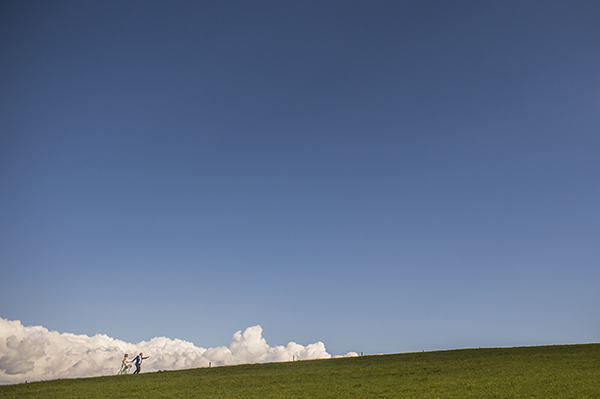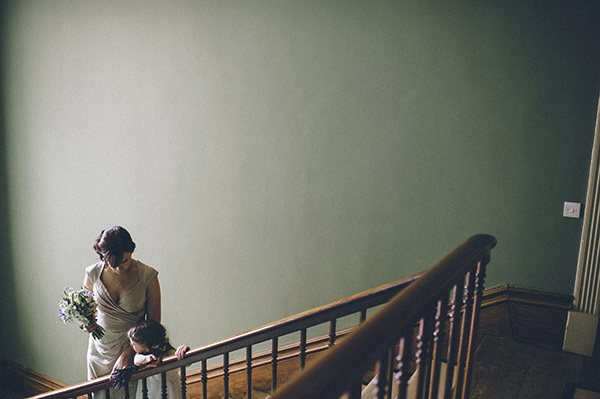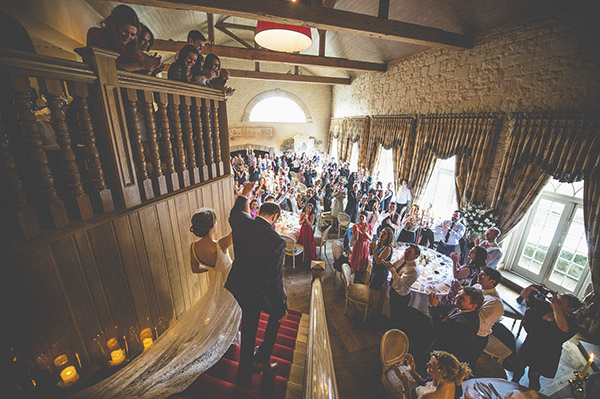 Do you have a favorite image that is not yours? What do you like about? One of my favorite photographers is Elliot Erwitt and although I love a large number of his photos, it's the ones with a touch of "The Far Side" humour that I love the most. The one in particular that gets me is from the series of photos taken from inside an art gallery. There are three people transfixed on a stick-it note inside and empty frame. It's great on so many levels.
Besides weddings, what/who/where would you love to be able to photograph? Many years ago I was an avid scuba diver and as part of one of my courses I spent a day learning underwater photography. I'd love to take a year out in warmer waters and concentrate in that area.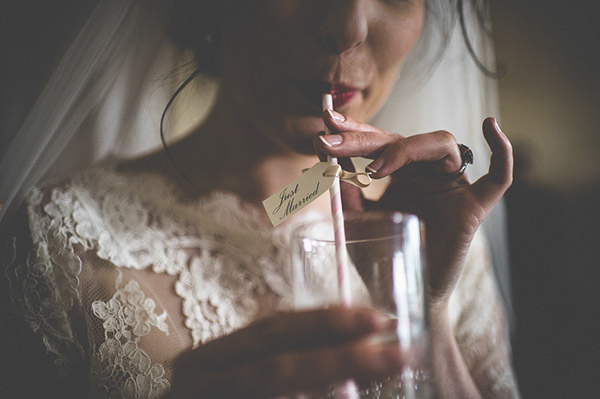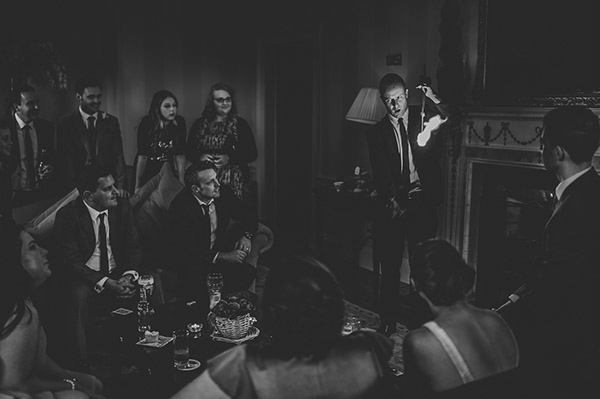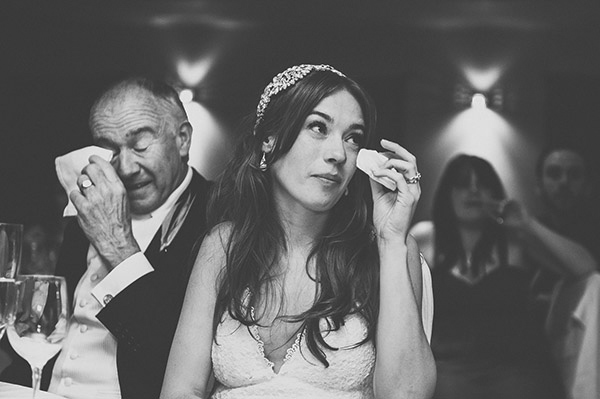 What are you looking forward to most right now? I'm pretty excited about the year ahead and the people I'll be working with. I've always been fortunate to work with great couples, but this year I put in more effort to match up with the right people.
Also, we've recently moved into a new house and we're just starting on the process of having our garden designed. Part of the garden design is a proper office/studio space. That's going to be sweet.
What makes you give yourself a mental high five? I love it when I step out of my comfort zone or do something that I wouldn't normally do and know immediately it was worth the risk. At a recent wedding the light was so amazing that I had to ask the couple if they'd be interested in taking 5-10 mins for some extra shots. The different thing was that it was during their dinner and we snuck out between courses. They were delighted as we got some of the best shots of the day.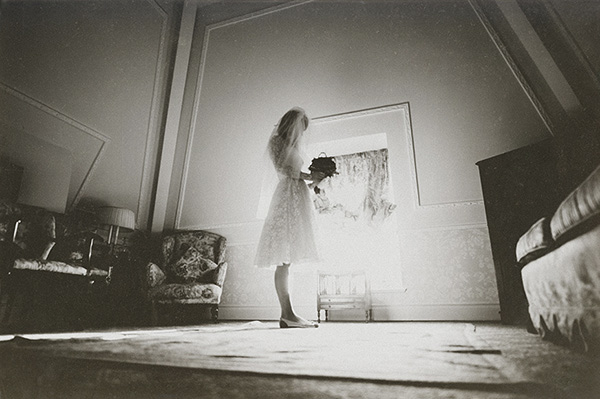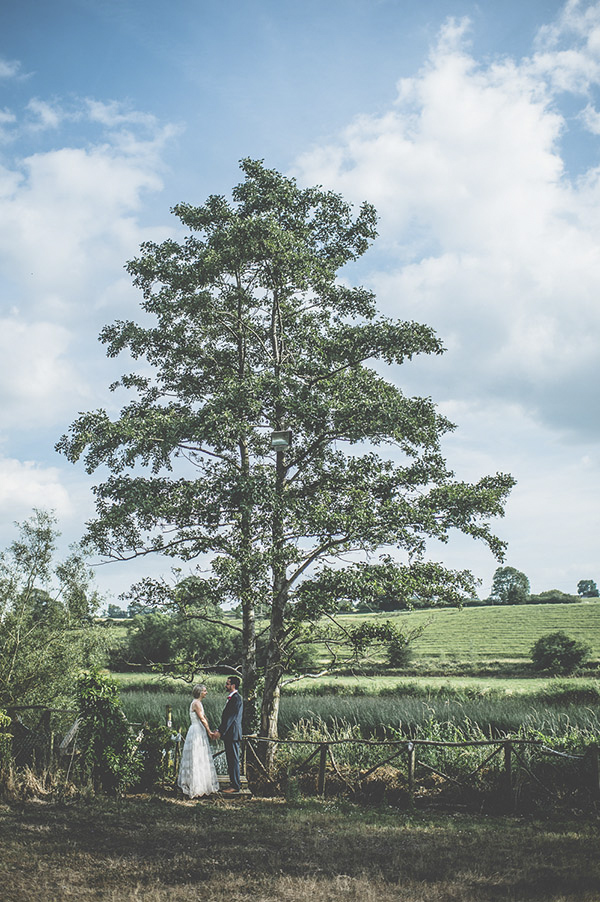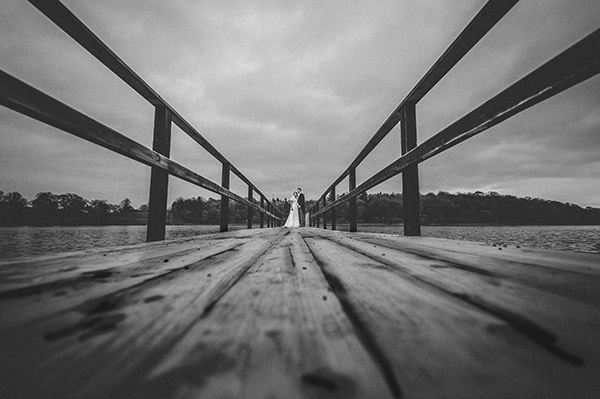 What is your favorite reaction from a client when you deliver their images? It's one of the only times when making a woman cry is a good thing.
Something that has inspired you recently? I was driving to a wedding in a particularly beautiful area in Ireland. I was ascending a side of a mountain in the thickest pea soup fog I've seen in years. The road was just wide enough for one car, quite treacherous conditions. Just as I was wishing I'd taken the easier route to my destination, I found myself driving out of the fog. Above me was blue sky and sunshine, while beside me where the peaks of other hills and mountains raising out of the fog. Such a wonderful experience, mother nature has an incredible way of reminding us that life is good.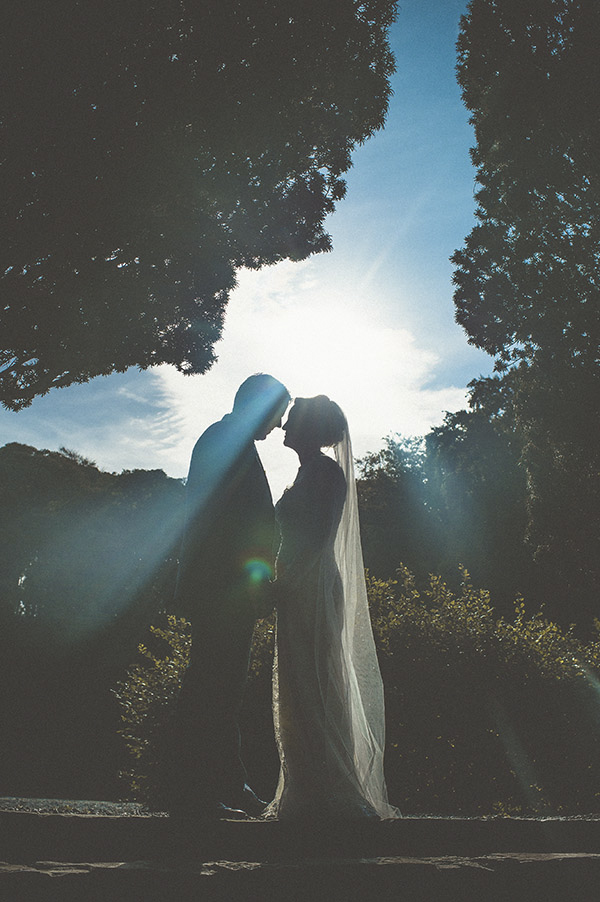 And there's more! This vintage garden wedding by Savo Photography is to die for!