Whether shooting with film or digital, in the rural mountains or the busy city,  New Mexico wedding photographers Craig and Kitty Fritz of Twin Lens capture the life and emotion of your wedding day in photos that are timeless. They bring a unique touch of nostalgia with their square black and white photos, shot using the Holga film camera. Enjoy our Spotlight Interview with Twin Lens as they share their love for creating works of art while preserving a couple's most important moments of life.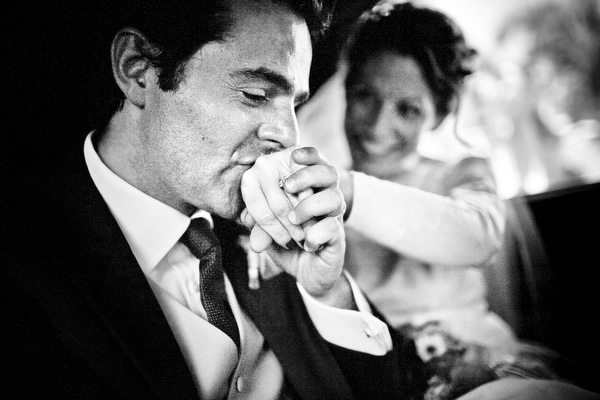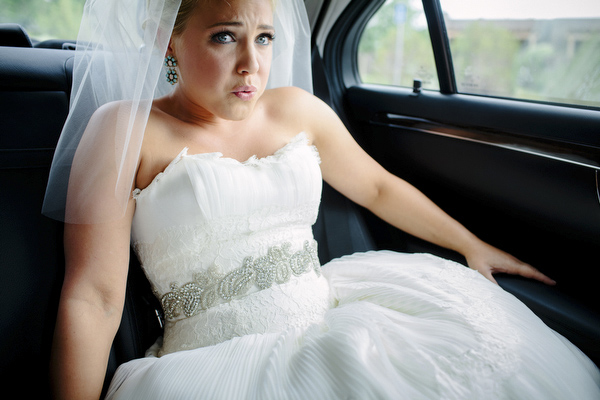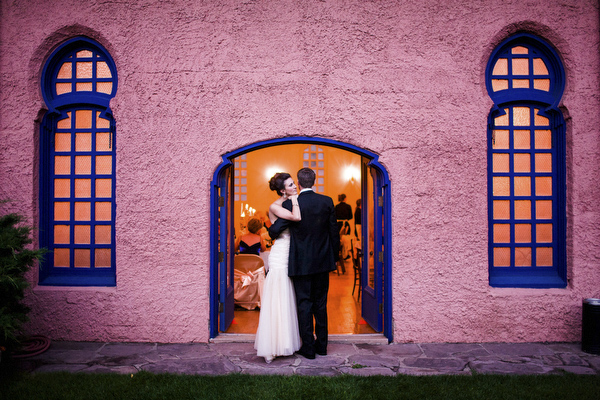 How did you get into wedding photography? You both have a photojournalism background, right? Does that influence your wedding work? Craig and I met while working as photojournalists for newspapers. When Craig's newspaper folded in 2008, we realized that we'd rather work for ourselves and be able to continue to live in New Mexico, a place we love. So we created Twin Lens as a way to remain creative and work for ourselves.
We're both emotion junkies, and have found that weddings give us a perfect opportunity to capture people and families during a pivotal day in their lives. It's amazing to know you're documenting a family's history and that grandkids will someday look back on your images to learn about their family's history.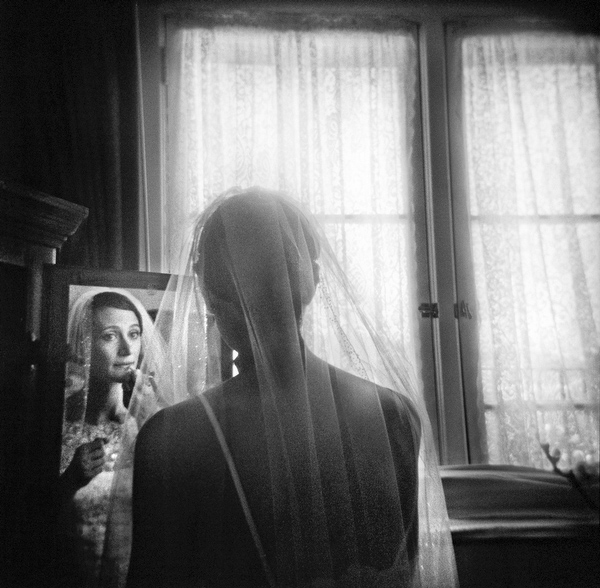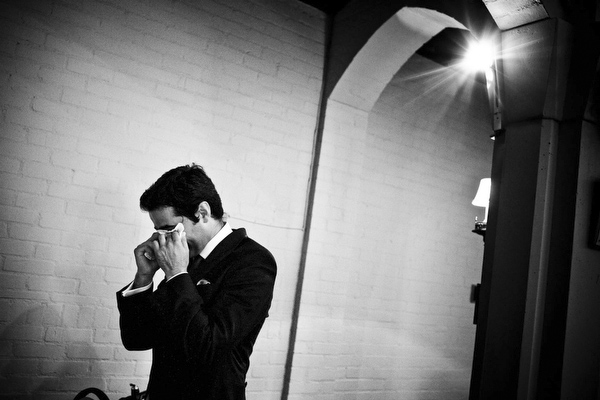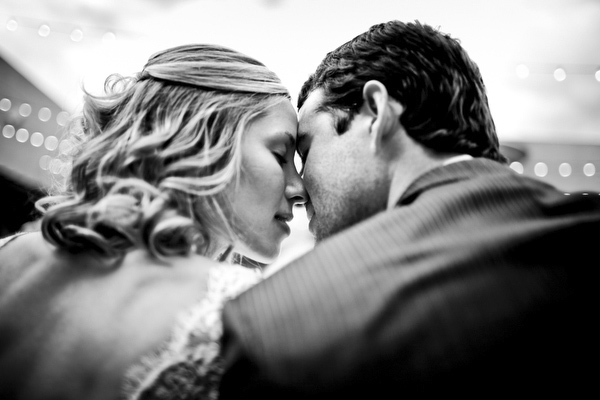 What is it like working together as partners? Working together has been such a gift. We definitely have our moments when we disagree on an edit or need a little space, but for the most part we just have a lot of fun together. Craig is my counterbalance in life. His strengths are my weaknesses and vice-versa, so it's been an awesome journey doing this together.
Where/what is home? Our home is in the mountains between Albuquerque and Santa Fe. We are addicted to the New Mexico landscape and views…we are spoiled with unbelievable light and skies every single day. We live with our daughter Maya, golden/chow Kona, cat Merlin and Eddie the hamster. Our studio takes up the ground floor of our home so we don't have to commute daily…love that 🙂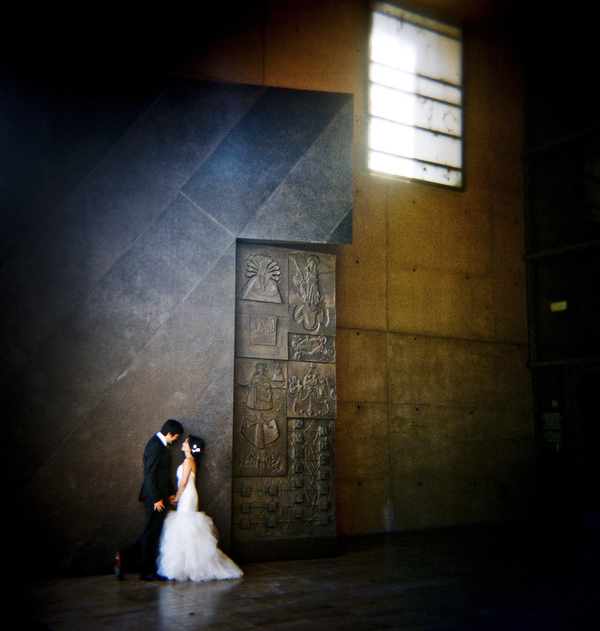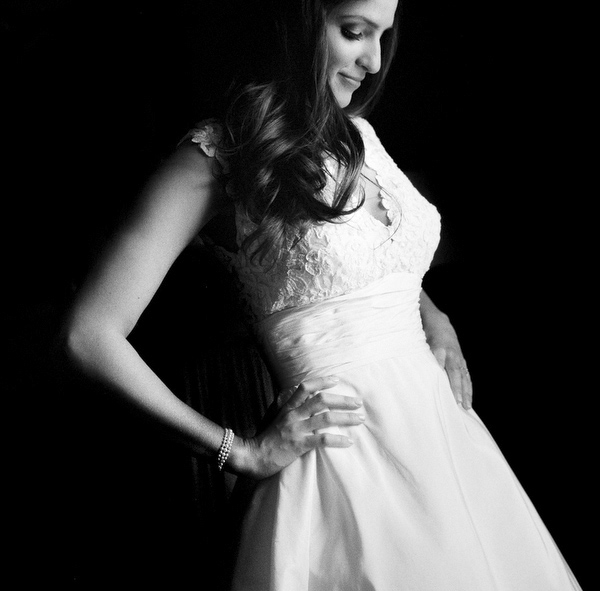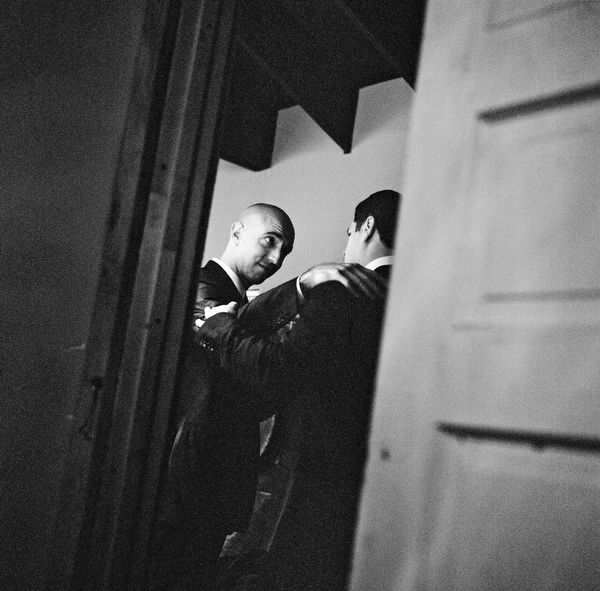 Why photography? What draws you to it? Photography has been a way for us to connect with the world. It has given us the chance to meet friends, see some amazing parts of the world and interact with people and our community through making art.
What was your photography education? School? Self-taught? Workshops? Craig knew he would be a photographer early in high school. He graduated from Western Kentucky University with a photojournalism degree and did internships at newspapers across the country before landing his first gig as a staff photographer at the Santa Fe newspaper. I discovered photography late in college and immediately knew that it was the career I had always wanted. I graduated with a degree in Communications & Journalism and went on to work for a time with the Santa Fe Photographic workshops before landing my internship at the Santa Fe New Mexican, where we first met.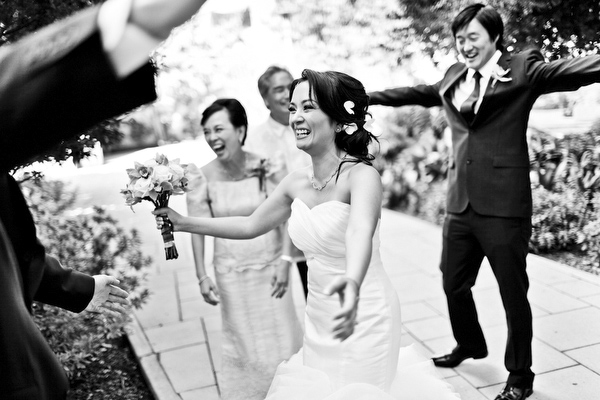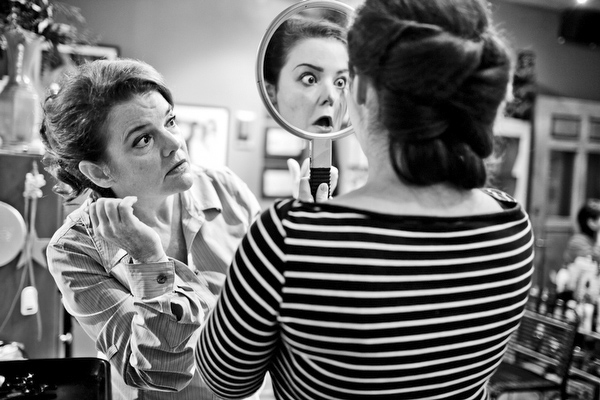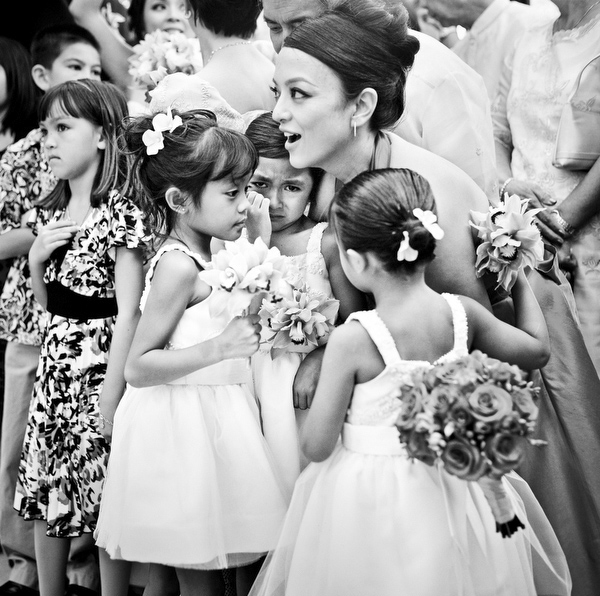 What do you find to be the biggest challenge/most difficult part of being a wedding photographer? Our favorite challenge is to go into a wedding day and find the aspect/scene/emotion/composition that we've never seen before. Our highest goal is to tell the unique story of the couple and what made their day special, visual and memorable.
Besides weddings, what/who/where would you love to be able to photograph? We are both lovers of pure documentary photojournalism. Being able to spend time with people, to go back again and again to a story and tell it through pictures over time…that is pure bliss for us 🙂 It's been amazing to continue working with some of our wedding clients as they start families and want to continue building that visual story of their family…it's a super rewarding part of what we do.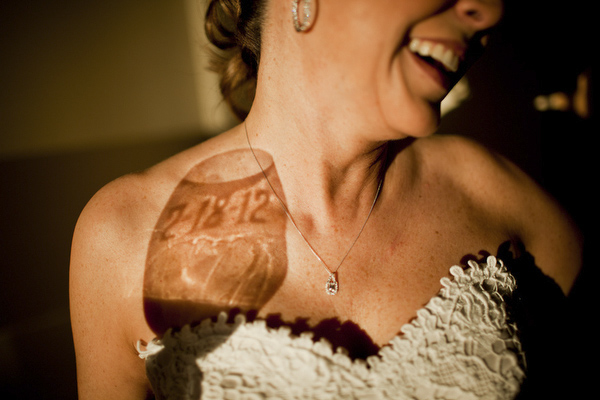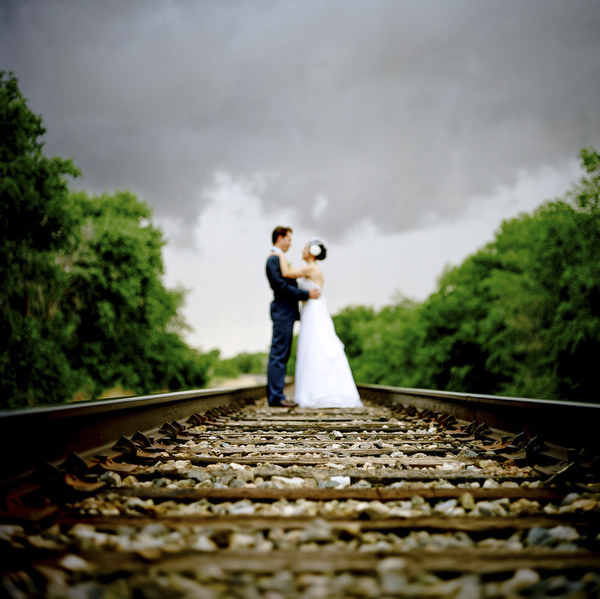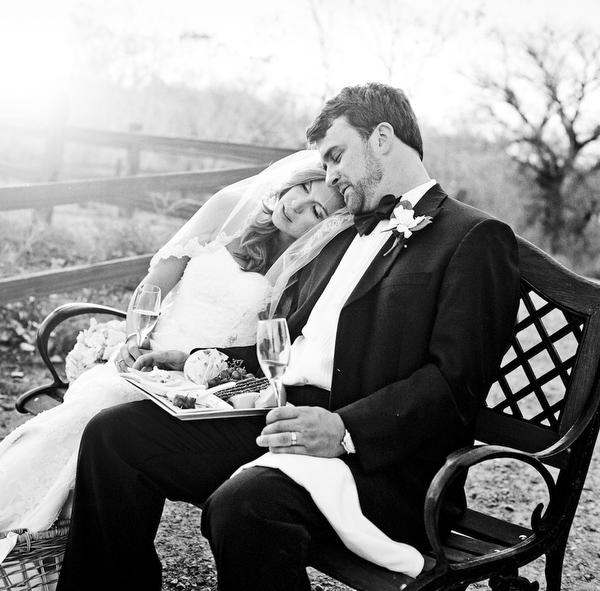 Do you have a favorite camera or lens? Craig and I shoot with a fun variety of cameras. For the photojournalistic capturing of moments and images taken in very low light, we use our Canon digital cameras. For situations or scenes where we have the best light and time to slow down, we work with our Mamiya C330s twin lens film cameras. We also love shooting with the Holga, a specialty film camera which lends a very particular, nostalgic feel to images. Craig's excited about employing his new Christmas present at our upcoming weddings…a vintage panoramic film camera, called the Widelux, which is going to be a blast to use as a way capture wide scenes and everything going on within!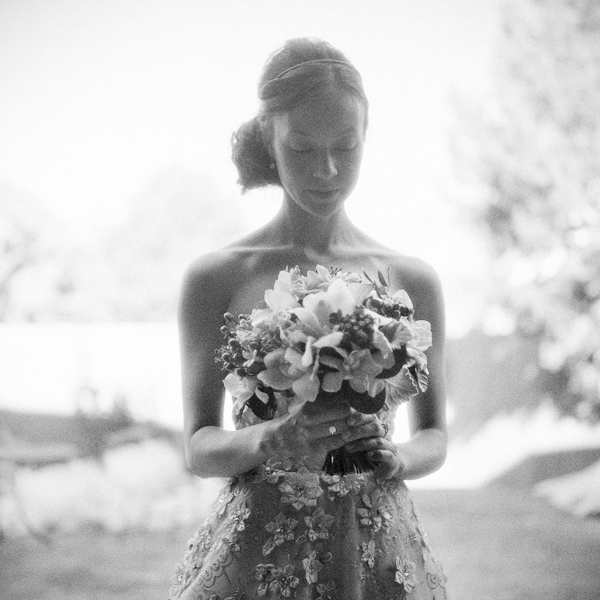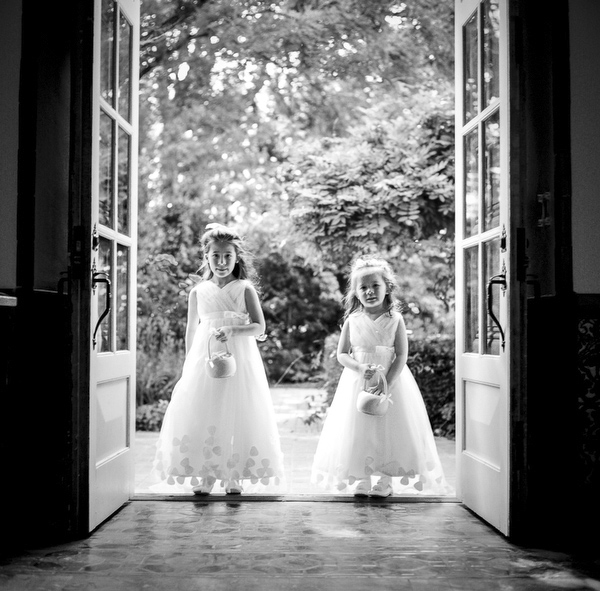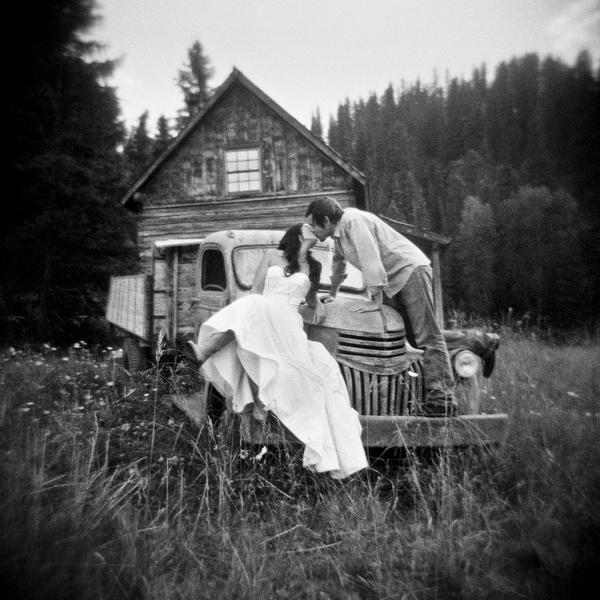 Describe your wedding photography style in less than 6 adjectives. Emotional, timeless, imperfect, spontaneous, honest, nostalgic.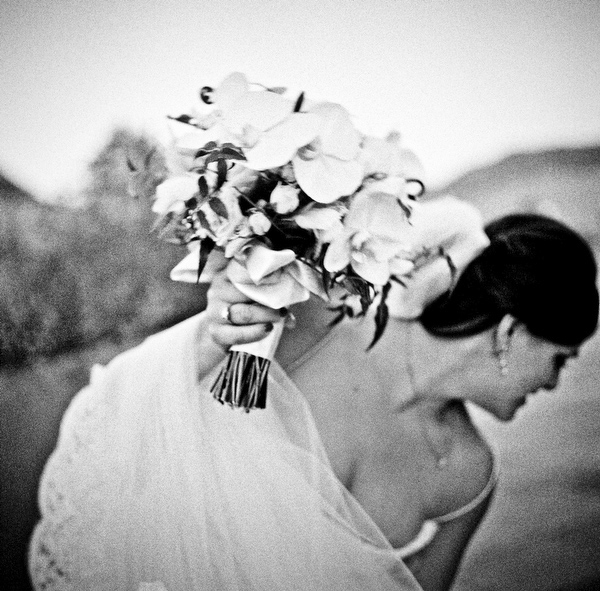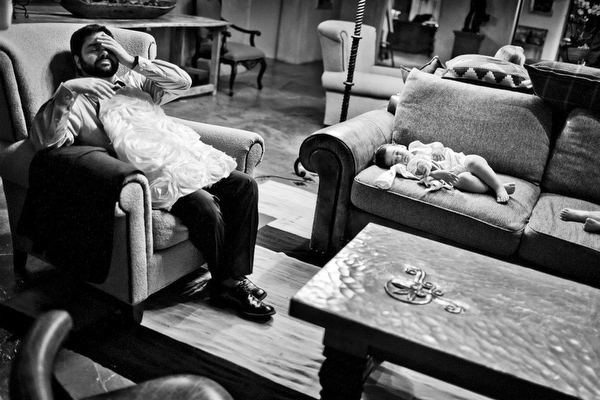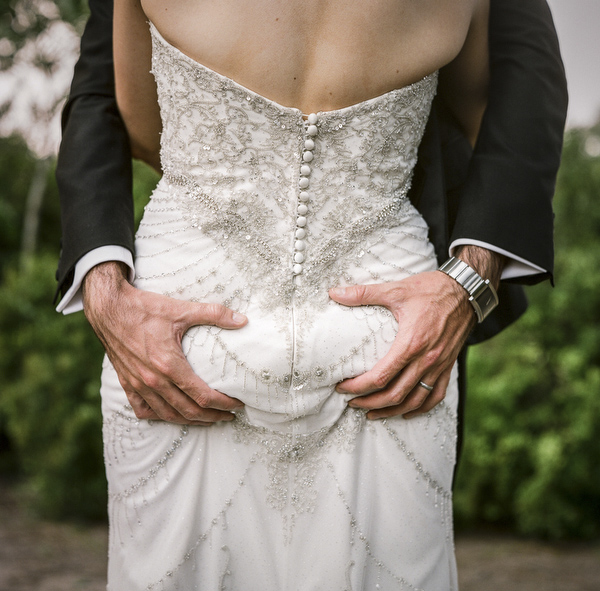 How has being a wedding photographer made you a stronger photographer over all? There are no do-overs, so it's important to be 100% mentally and emotionally present for every wedding. Because you have only one opportunity to make the right collection of images, it's really put us both in touch with our intuition and ability to anticipate a moment. We're also great collaborators together…I see what he's working on and know it's covered, so I'm able to move on to something I find interesting and be creative and whimsical.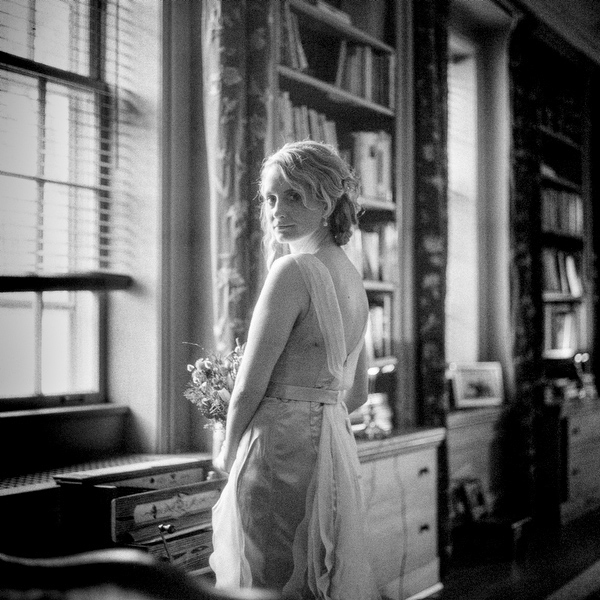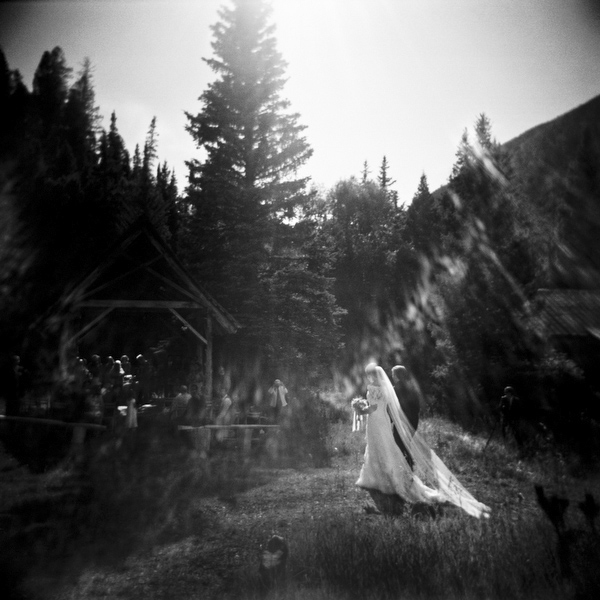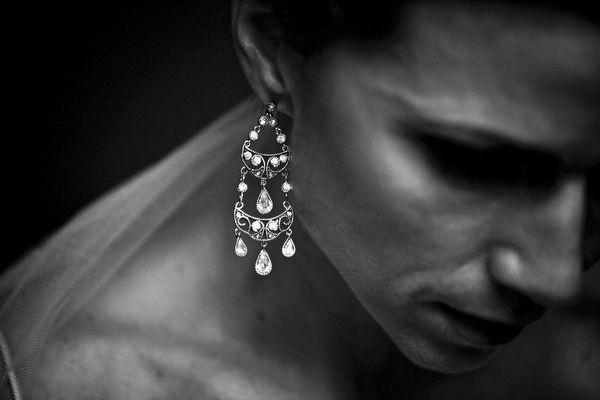 How has witnessing so many weddings impacted your life/outlook? Having been a witness to these sacred moments is something we treasure. What better job is there? To be able to create art and help to preserve the most precious moments in their lives is too good to be true.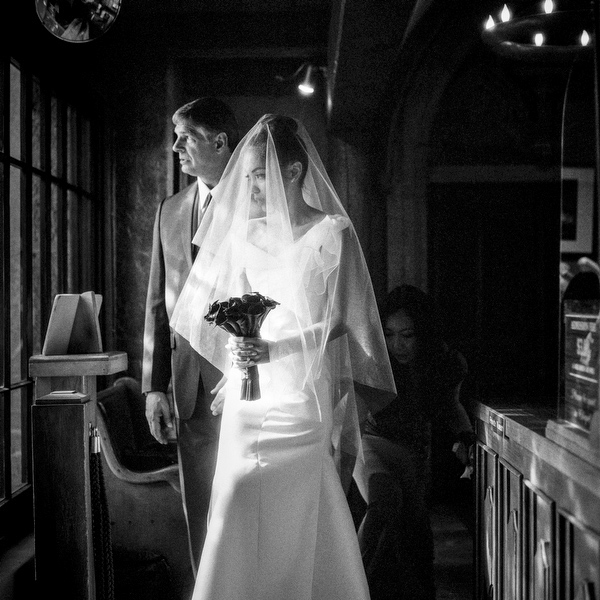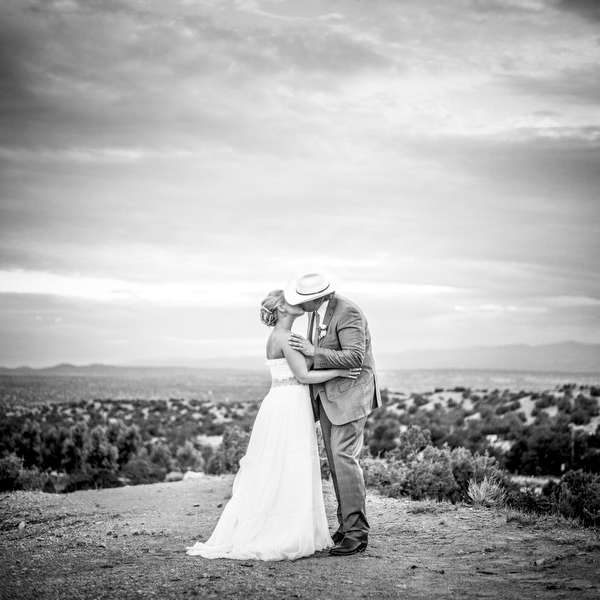 Thanks to Kitty and Craig for taking the time to share their work and life with us. See more of their stunning wedding photography on Twin Lens' website.