For those of you who are having a serious case of the Monday blues, we have something that will be sure to brighten your day. Risk-takers who have boldly created their own path and style, Liam Hennessey and his extraordinary team of artists have a way of drawing people in and transporting them into a fascinating world. One with unexpected humor, heart-felt emotions, beautiful lighting and composition, and endless creativity. We're honored to share this Spotlight Interview with you today from Applehead Studio, Inc, one of our favorite wedding studios in Canada!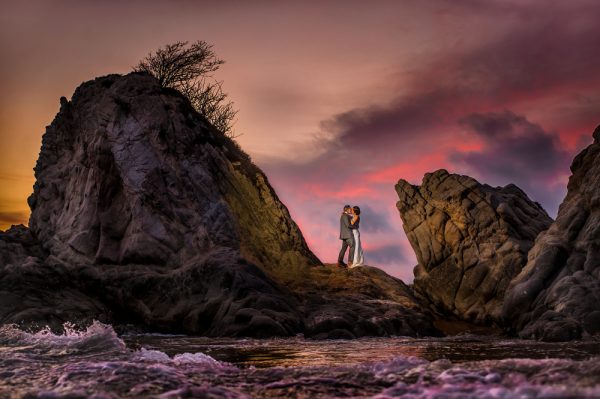 How do you like to spend your time when you aren't shooting weddings? I think I'm a little bit of a workaholic so I don't know if I'm ever not working. I love the business side of wedding photography as much as I love the shooting. I came from a pharma sales background where every prescription + penny was accounted for. I love a good pie chart as much as I love a strong photograph. I was at WalMart buying Pokemon cards with my girls the other night and I was inspired by how absolutely infuriating it was to have to buy a million different pieces and sets. I don't want our clients to feel that way. Successful brands and how they act just fascinate me so when I'm not shooting weddings, I'm trying to figure out how to grow the business and shoot more weddings. I don't try to compete on a local level, I want our brand to be seen worldwide. This is what we do and there is no ceiling at Applehead Studio.
There's been a natural evolution in the business as far as what we shoot these days. Weddings make up about 80% of our revenue but that other 20% is a second love. It's more of a make believe world of photography where, unlike weddings, we have complete control over everything. It's personal work that we've managed to turn into real work. It's the complete opposite of weddings and is a great creative outlet. Our Family Fiction portraits have really taken off and we're currently working on some really simple, classic family portraits that will stand the test of time.  As my own kids grow, more and more I realize how important these photos become as time passes.
We're diving into some great commercial work over the winter months and that's been very exciting so far. The very first line in my business plan says, "Have Fun". So we try and live by that every day.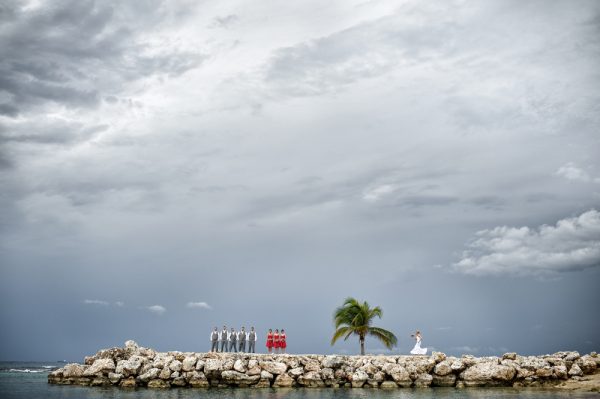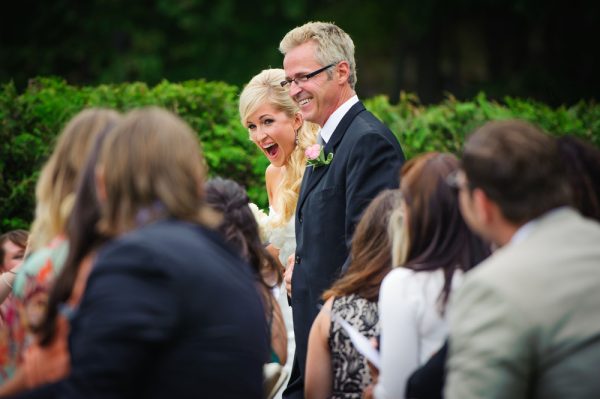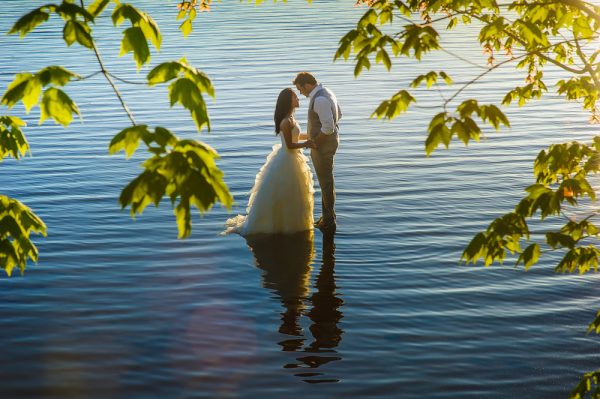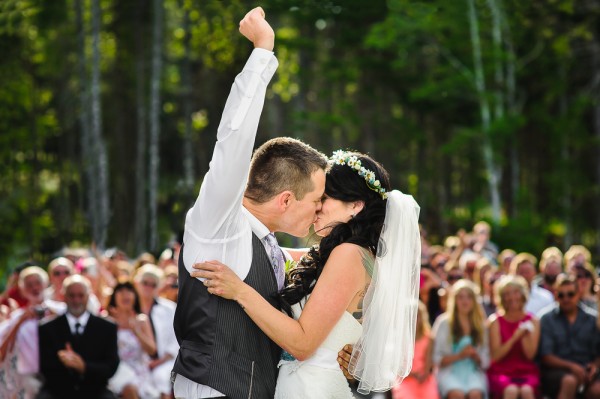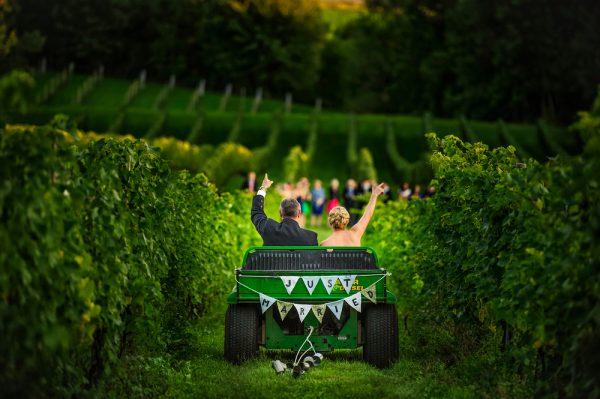 Describe your workspace/studio? Applehead Studio is located in downtown Halifax, Nova Scotia, Canada. We've got a 900 sq ft studio that is constantly changing. One day it's a shooting space and the next it's a meeting space. Late at night it's an after hours pinball, dance hall. I love it here. I tried working out of the basement but I really needed the separation of home life and work life. We don't have any computers in the house that I can work from because I really wanted to be Daddy and not Applehead.
It's a pretty simple space with a row of MACs, a record table, a kick ass home made board room table that my father-in-law built and a 1986 pinball machine I found on Youtube. It was the same machine I used to play over 20 years ago at the arcade. On the walls we've got framed pearl jam posters from shows I've been to and a big ole black chalkboard wall for really good and really bad ideas. I really love it here.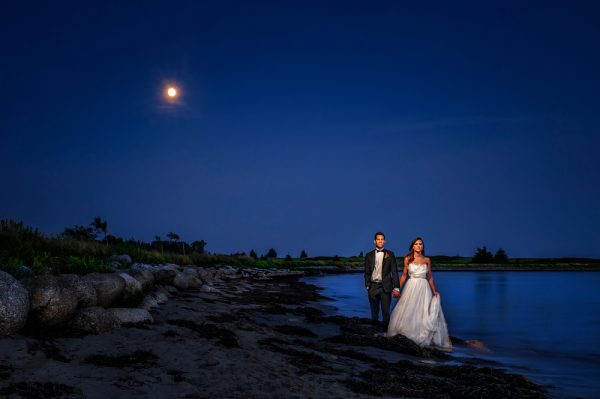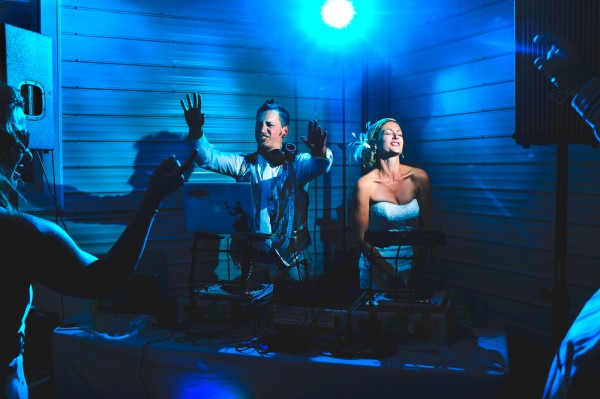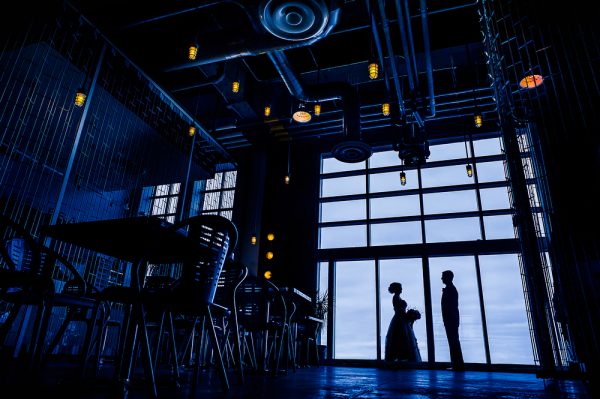 Who and what gives you ideas and inspiration? Sometimes I'm walking, 20 paces behind a bride and groom, with no idea where we are walking and no idea what we will do when we get there. I swing around and throw a look to Steph that she now knows as, "I got nothing". It's terrifying. Have you seen Elizabeth Gilbert's TED talk about the elusive genius? It calmed me down. It made me realize that you cannot force creativity. The more you try, the worse it gets. I can't recommend this 18 minutes enough. If you're in a creative field, its for you. http://www.ted.com/talks/elizabeth_gilbert_on_genius?language=en
I've explored the ideas of Love and Trust and Family, all inspired by the people around me and the things that I do in my own life. I like Malcolm Gladwell books and the way Quentin Tarantino views women and life. I love the work of Helmut Newton and Matt Barnes and I admire the hell out of the brand that Jasmine Star has built. My children have opened my eyes to a whole new world of emotions and family. I also bow down at the Church of the Pearl Jam brand. They do what they want, how they want. There's not much more inspiring than that.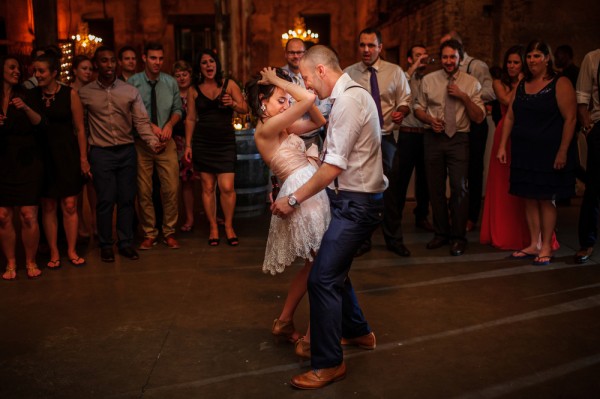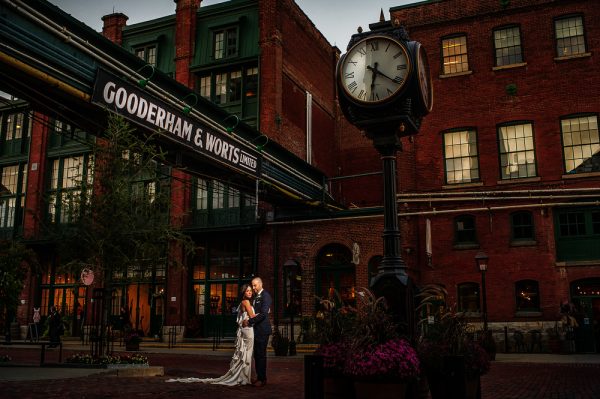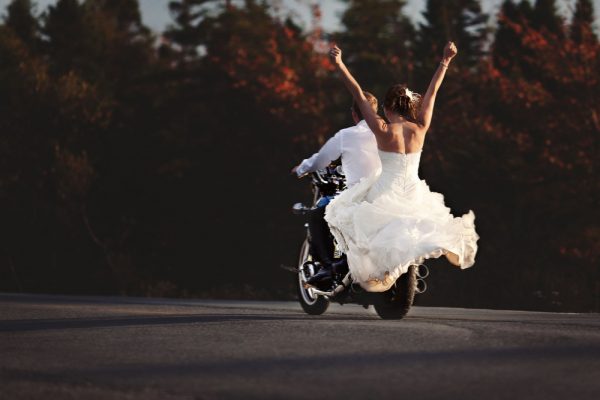 What really gets to you at weddings? Makes you emotional? Makes you laugh? Oh man, ever since I got married and then had two little girls…I'm a mess at weddings. Don't even look at me as a father of the bride raises a glass to his little girl. My eyes fill with tears even typing this.
There's a lot of things that happen in the run of a wedding day but I really appreciate the real and raw moments. Lately I've been obsessed with that moment right after the bride + groom sign the marriage license and the best man and maid of honour step in. It's often the first time the bride and groom have a moment to talk to each other. The smiles and kisses are real and genuine and it's just awesome. There's nothing better than a couple that lives every single moment of their wedding.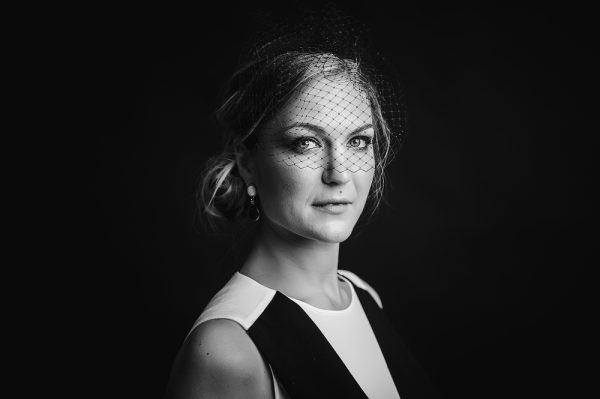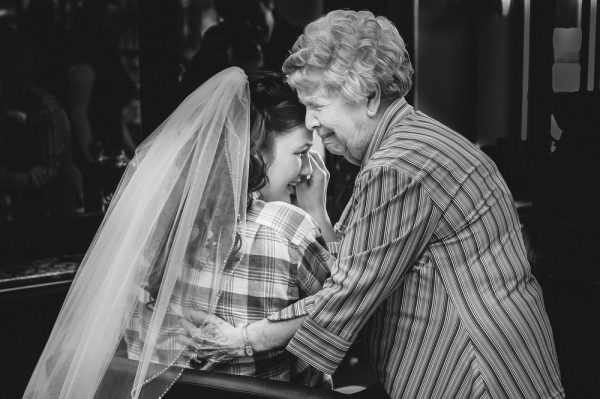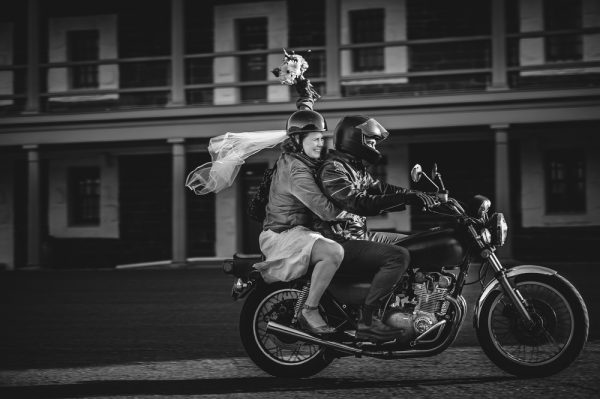 How has witnessing so many weddings impacted your life/outlook? See, now here you go again, making me wipe tears from my face. I think about what Family means at every wedding. I think about how my wife and I have got about 20 or so years to raise our girls the right way, before they leave and start their own lives. I see myself in roles I will grow into like father of the bride, grandfather and maybe even 'those who could not be with us'. I know that probably sounds dark but it makes me want to appreciate every moment we have. I worry less about how neat the garage is and more about who's going to swing the rope and who's going to skip.
I think about the first time I smoked a cigarette in a dark, underground tunnel about 25 years ago and how my best friend is still that dude that gave me the smoke. (I don't smoke!) I think about how friends shape who you are and how important they are to have around. I think about how cool it is to get all of our kids together and BBQ and talk about parenting. I think a lot over the course of a wedding, I just didn't realize it until you asked me.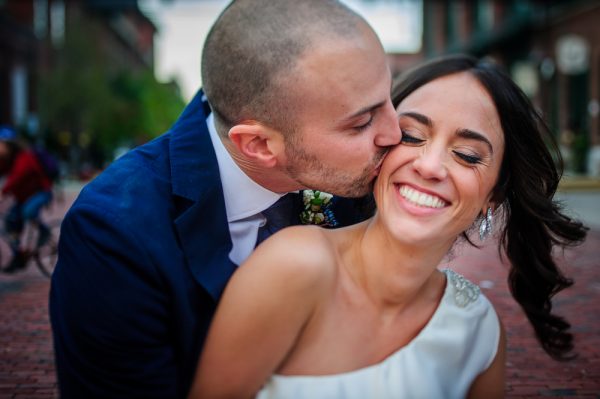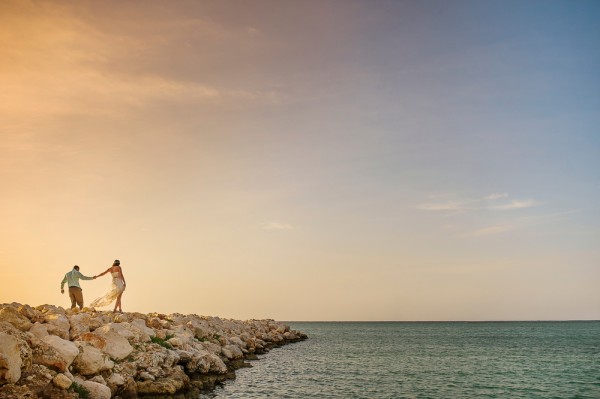 What do you find to be the biggest challenge/most difficult part of being a wedding photographer? Keeping people feeling natural with cameras around them. We don't want people feeling like they have to DO anything for us. It started as a cat story but has evolved into a family dog analogy and I tell all of our clients the same thing:
"We're like the family dog. We're going to follow you around all day long. We're probably going to get close and brush up against you. Other times we'll just ignore you and play with someone else. Don't be alarmed if we jump up on the bed, lay down on the ground or if you just can't find us…we'll always be around."
We take control of light and pose for a very small portion of the day, the portraits. The rest of the time, we just want to blend it. The best weddings are the ones where everyone just lets us get close and forgets about us.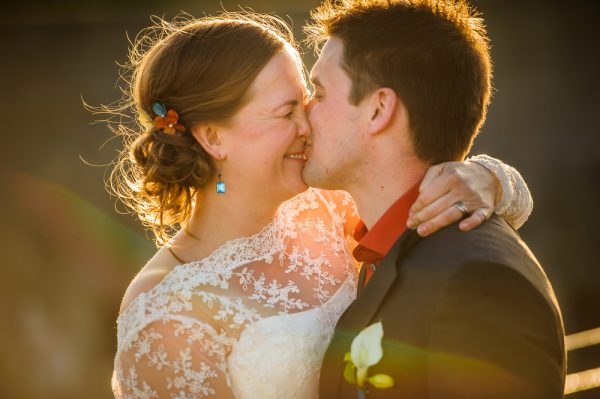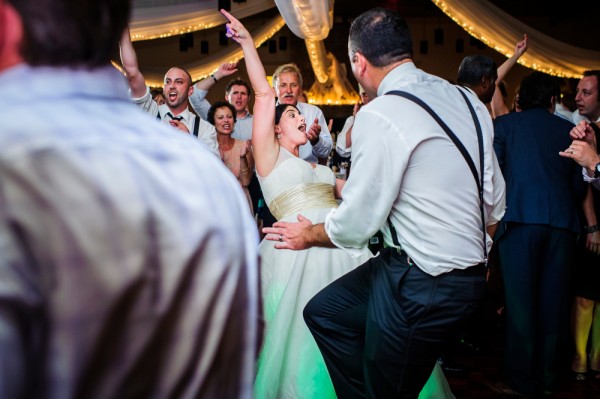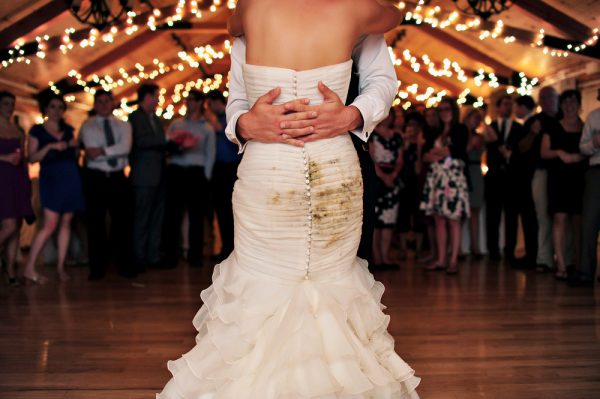 What is your creative vision? What do you desire to express with your photos? When it comes to wedding photographs, I want to tell the truth. It's that simple. I have no previous photojournalism experience and I've never done any kind of schooling for photography so I just bring my own version of what wedding photography means to me and approach it in the only way I know how. I find it really hard to describe a 'style' as it's just what we do based on what we know now.
I also like to play pretend based on real life with my photographs. We once took a couple ice fishing on a lake because they said, "wouldn't it be funny if…". There's also the time we had engaged med students do a 'take my heart' shoot where the bride cut out the grooms heart. And then there's the time we had the groom pour gas over his head while his fiance held a zippo lighter as we explored the idea of Trust within a relationship. I like a little shock value in our more creative portrait work. I just want the viewer to feel something. Anything. In a world where we all compete for everyone's attention, I think it's important to be different from everyone else and 'different' is ever evolving as we grow.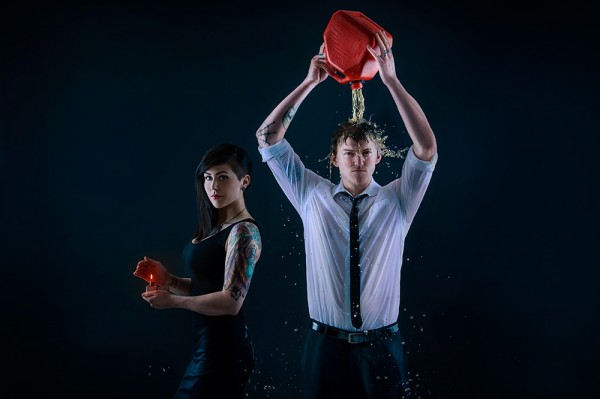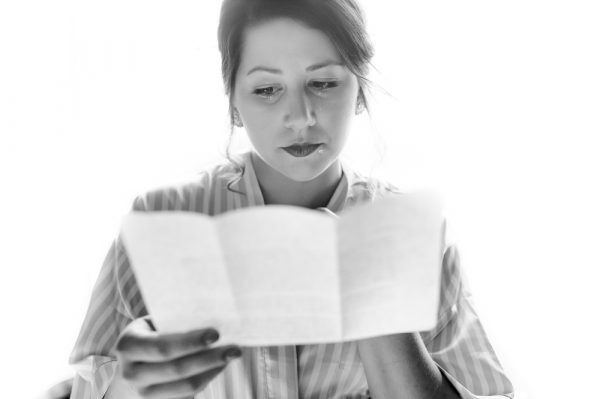 Besides weddings, what/who/where would you love to be able to photograph? I want to earn the right to photograph Eddie Vedder. I want to shoot for Eddie Vedder, the person and not the singer on stage. I want that feeling of being terrified and overwhelmed. It would be a dream come true. I really mean that.
What changes/improvements have you observed within your photography over the years? This is a timely question. Just the other day I was comparing the evolution of man to the evolution of our wedding work. It's a really slow process, but it's always happening. We're always thinking about getting better so eventually that turns to action and action brings about change.
I used to shoot with reckless abandon and had that 'look at me, look how crazy I am approach but I'm getting older and softer and have more respect for tradition, emotion and love…the real stuff. I still love to put a bride in a shopping cart and rip her down the street…but it's got to be the right client. I've learned patience and developed repeatable systems that actually help us stay creative when it gets tough. I think there's a slow evolution into some kind of sophistication and maturity in our wedding work. Maybe.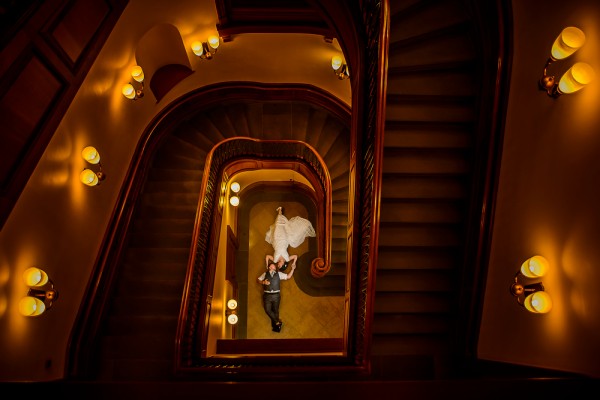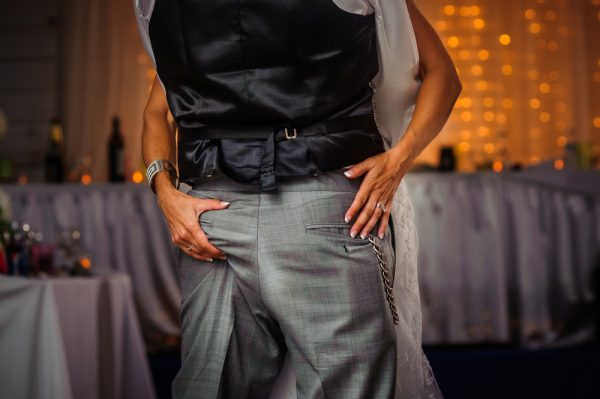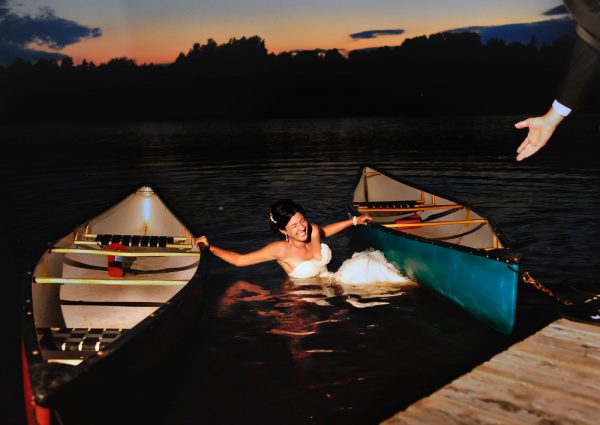 Any advice for couples who are looking for their perfect wedding photographer? Don't use a checklist you found online. Meet your photographers whenever possible and challenge them. Find out what makes them tick and determine if that's a good match for you. Ask to see complete weddings for the best idea of what you can expect. Its easy to hide behind a few solid images and a styled shoot on a website. It's important to feel comfortable around them as they'll be the ones you're with all day long. Remember that dog analogy?
Above all else, it should be easy.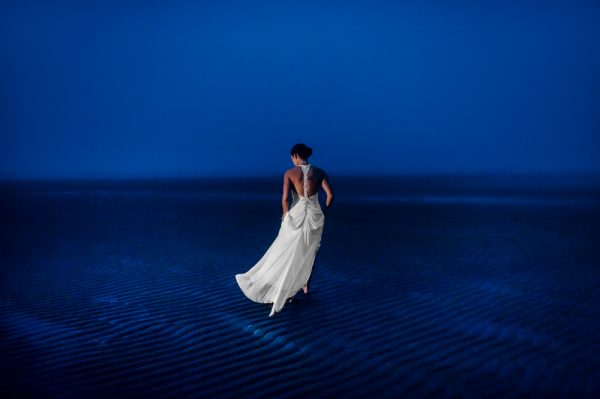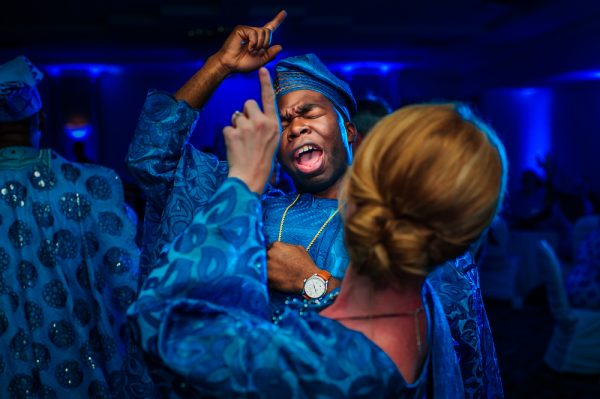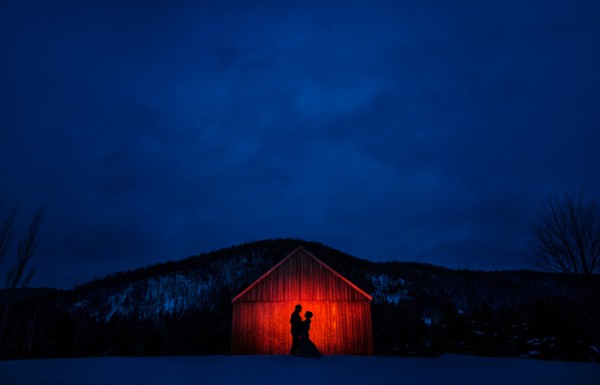 Do you have any advice for beginning photographers, wedding or otherwise? Get off the internet and stop copying the same actions and poses and faded images. In a world of photography that all looks the same, it's the perfect opportunity to stand out. Stop looking at other wedding photographers. Explore your idol's idols. Try something new every time you shoot a wedding. Make lots of mistakes. Scare yourself. Above all else, never, ever, ever be satisfied.
Best advice you've ever received about being a business person? There are no feelings in Business.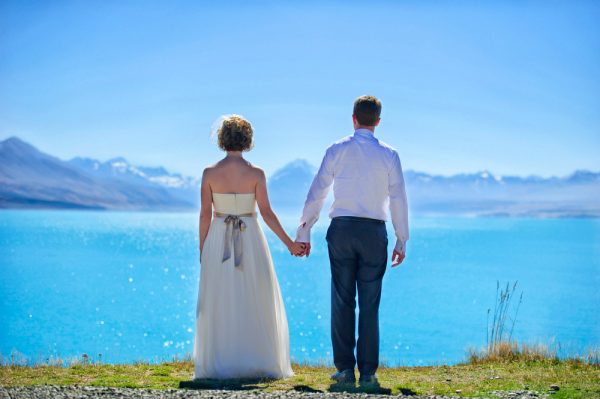 Liam, you're brilliant. Thanks so much for letting us into your magical world! Looking for more exceptional wedding photography from Liam, Steph, and Emma? Check out their Junebug Member Portfolio and website!