From bamboo treehouses to rice fields, Rafal Bojar is always on the move. His travels have taken him to places like Iceland, Joshua Tree, and Sao Miguel. We think that we could all use a virtual vacation right about now, so Rafal's interview couldn't have landed on the blog at a better time.
Now that he's six years into building his craft, Rafal is still adding a dash of adventure to his photography. There are rolling plains, open roads, and seaside caverns loosely cradling his subjects. And even though he's visited many places to get these shots, his travel bucket list isn't finished yet. There's still Vanuatu, Azores, Hawaii, Sumba, and Texas.
In this month's Spotlight Interview, Rafal gives us a peek into his creative world via numerous travels. He shares why doing things he likes is important, and even adds a quotable moment everyone should aspire to: Do what makes you happy and then find time to work. 
Curious about how this philosophy shapes his art? Keep reading to learn the ins and outs of Rafal's creative process.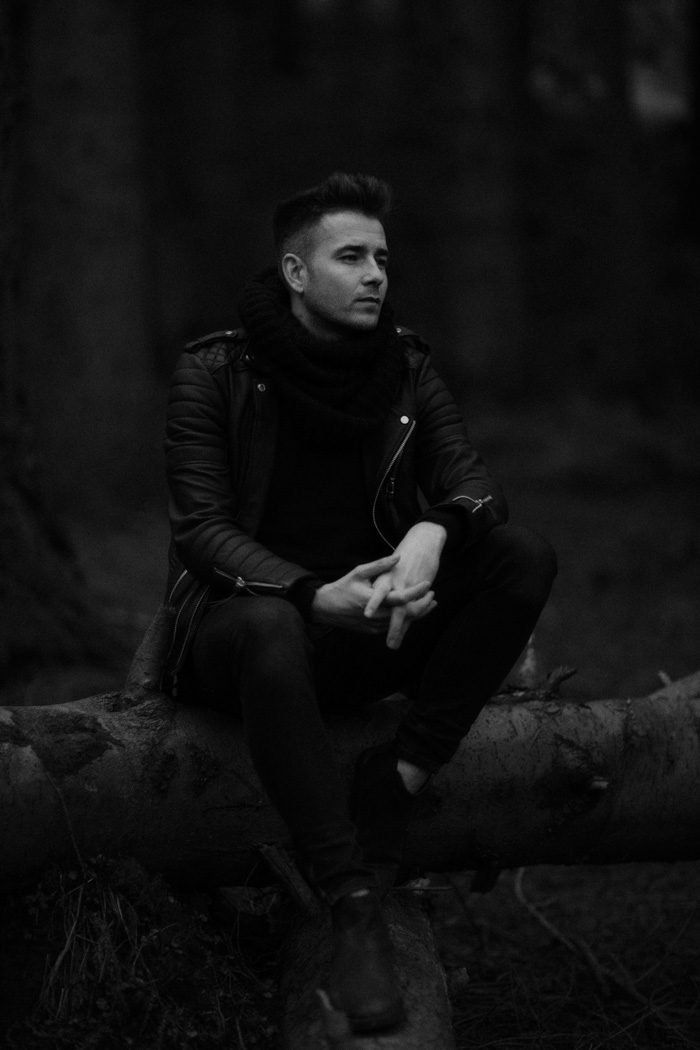 photo by James Frost. All others by Rafal Bojar.
Introduce yourself! How long have you been shooting and how old is your business?
My name is Rafal Bojar, and I have been shooting Love Stories for six years.

Describe your workspace/studio.
My typical workspace looks different because I travel quite a lot. I tried to work in cafeterias and co-working spaces, but I think that's not for me. I prefer either Airbnb, a hotel room, or just my home when I am in Poland, where I live. At home, I built a very cozy and stylish desk with a lot of small wooden items on it. I like natural materials. If I would have to choose one thing that is important to my workspace for sure, I would choose incense or an air diffuser with a few drops of mint, lemongrass, and red-orange in it. Very refreshing smell. I love it.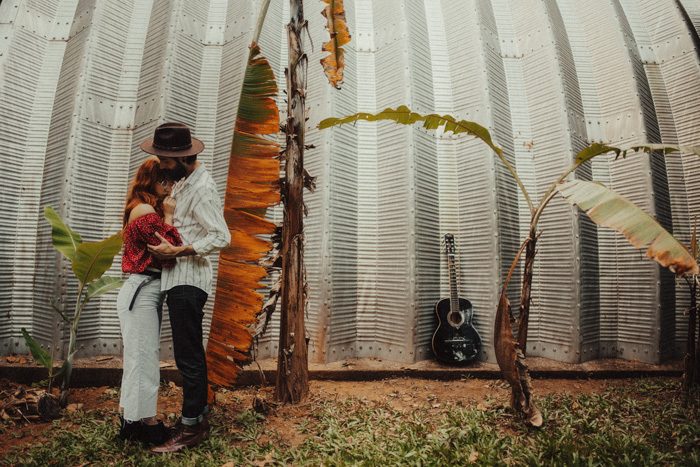 Describe an average day for you.
Very different. I mentioned before I love to travel. For example, three days ago I lived in a small bamboo treehouse in the middle of rice fields. Two days ago I went to an ancient healing sound bath (life-changing experience), and today I took my second surfing class. It was amazing. I like to take advantage of the places I visit. Who knows how long I will be living. I don't live to have a big, fancy house but to experience the small things in life.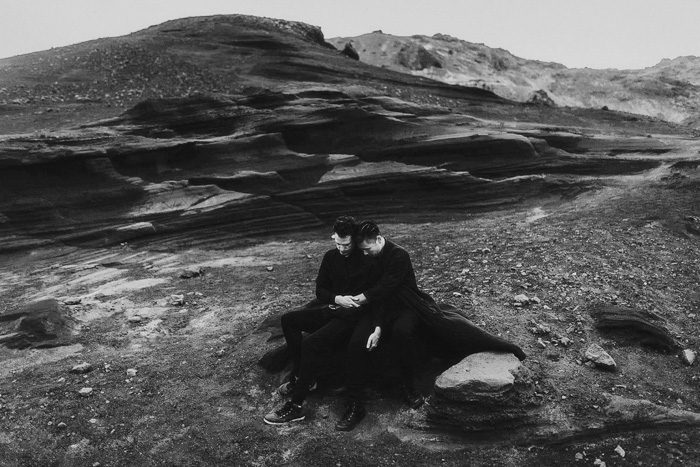 Where do you find inspiration?
Mostly in people. I like to ask questions. I am very curious about their past, things they believe, what they are passionate about.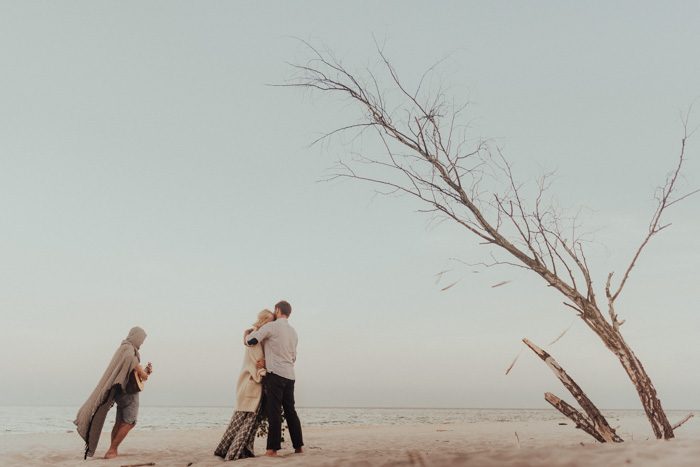 Is there any specific figure/person who has influenced your work?
I think there are a few unique people, such as:
Photographers: Ivan Troyanvsky, Tom Mitchell, Fer Juaristi
Writer: Neil Gaiman
Directors: Christopher Nolan, Andrei Tarkovsky, Pawel Pawlikowski, David Lynch
Musicians: Tash Sultana, Sigur Rós, Josin, Olafur Arnalds, Hans Werner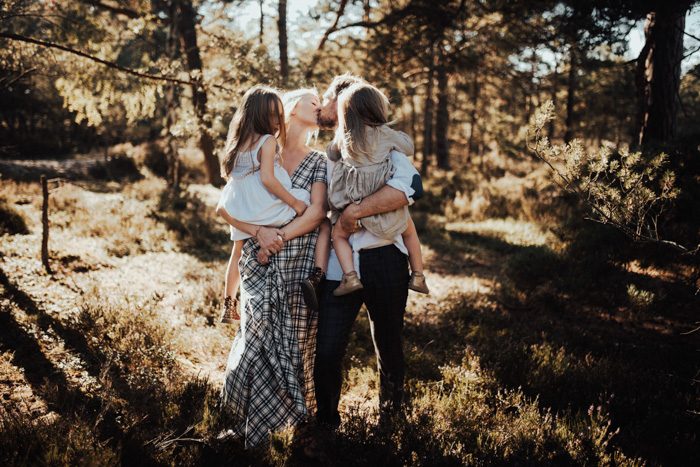 What has been a memorable roadblock in your journey to becoming a successful, confident wedding photographer?
When I realized that there are so many inspirations in people. The more I know about them, the more I can get real emotions from them during a session.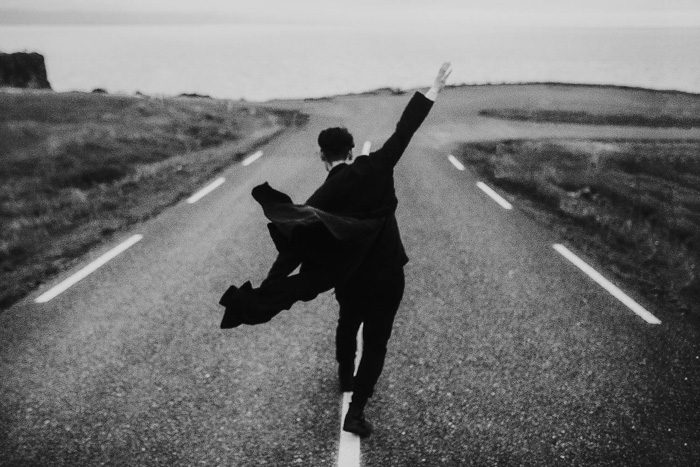 What achievement, moment, or success are you most proud of?
When I started my photography business and became completely independent, and of course when I was nominated as one of 30 Rising Stars of wedding photography by Rangefinder Magazine in New York.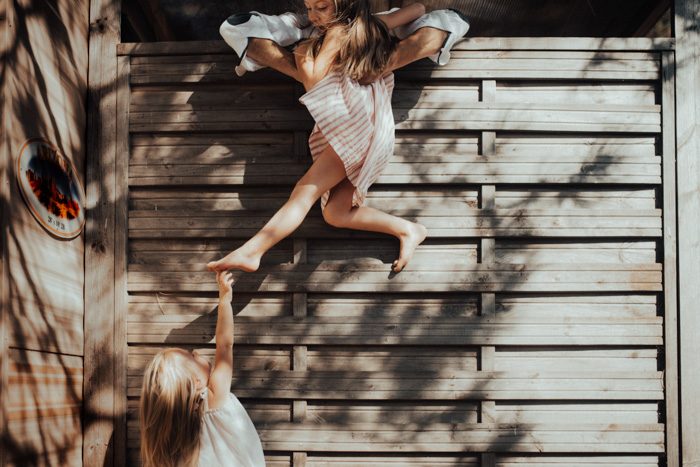 If you could go back and tell yourself anything during your first month of business, what would it be?
Don't look behind and on the sides. Don't copy too much from other photographers. Be curious about your couples and ask them as many questions as you can, and most of all, don't be afraid to risk everything if you really believe in something.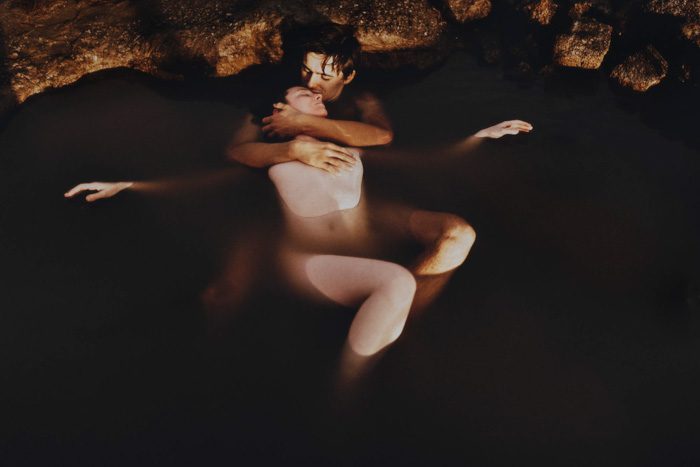 OLYMPIC NATIONAL LOVE from Rafał Bojar on Vimeo.
What's the most unique/fun place that you've had a client meeting?
There were so many. But my favorites are Iceland, Joshua Tree, Sao Miguel in Azores, Hel Peninsula at the Polish seaside.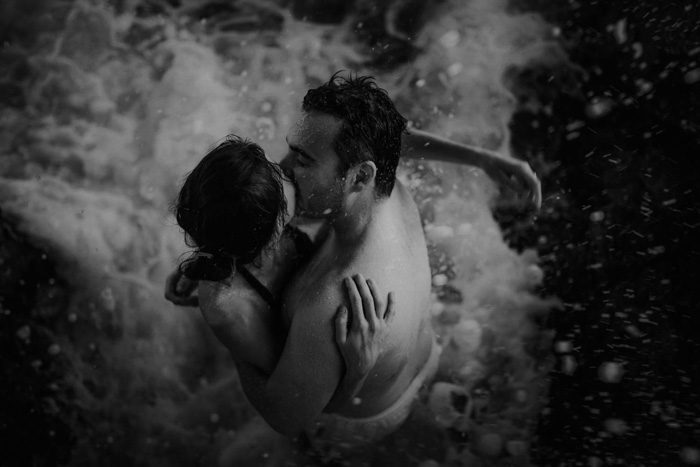 Tell us about an engagement session that stands out to you the most and why.
I really like the session I did last time. I called it "Who Are You When Nobody Is Watching?" I had a really talented and open-minded couple that were also dancers. It was a wonderful three days of shooting. One of the stories I am really proud of.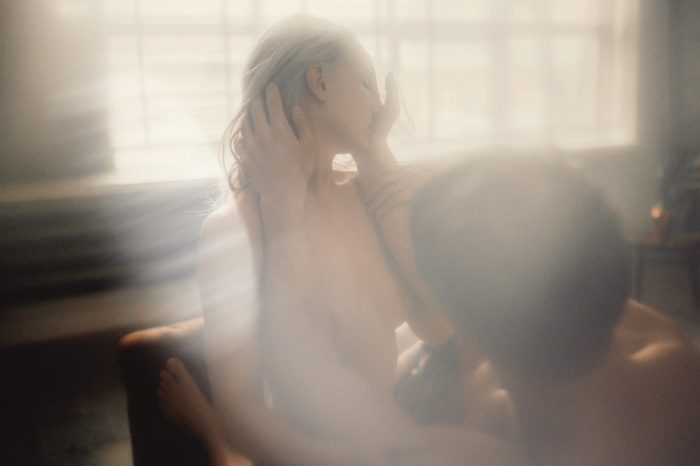 Do you stay friends with your couples after the wedding?
Yes, definitely. I'm still in touch with some of my couples. They invite me to visit them while I am traveling to their countries. But not only with my couples. Also vendors like Wedding Venues. I have one place in Italy I try to visit every year – The Lazy Olive Glamping (the owner also has a wedding venue). We really like each other.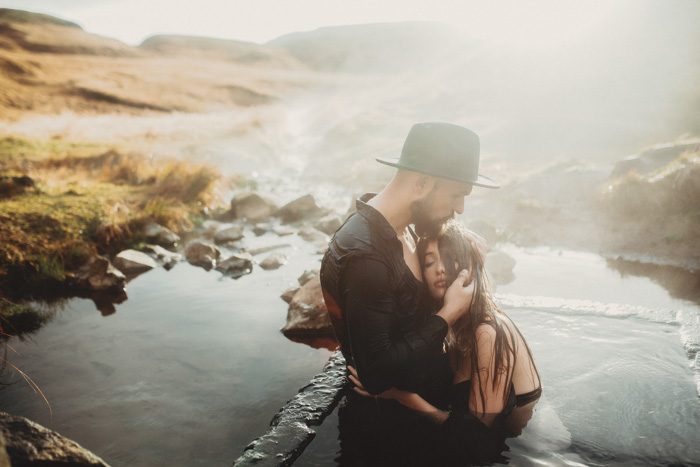 What are you doing with your branding to attract clients?
I try to stay very true and honest about everything that I do.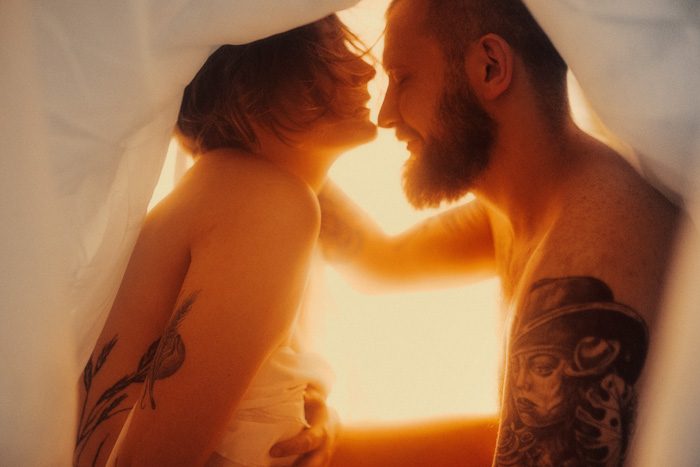 How do you get your clients comfortable in front of the camera?
I think through good conversation and a feeling that I really care about people. Empathy is my secret power.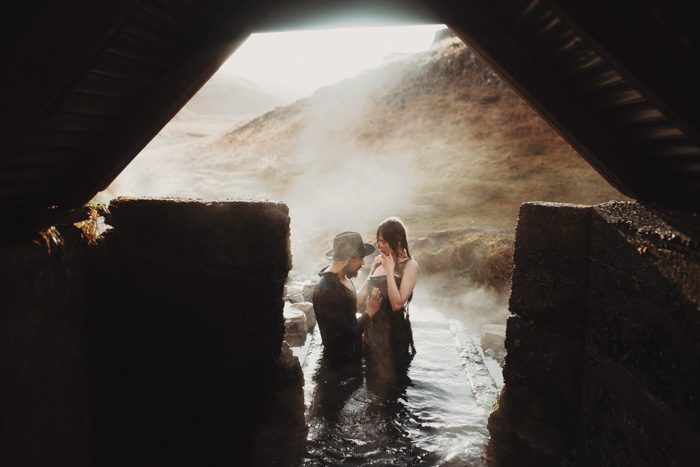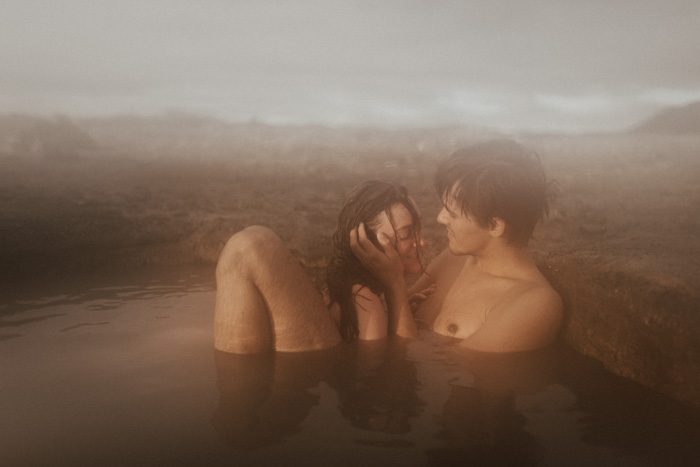 LOVE LETTER from Rafał Bojar on Vimeo.
Do you have any tech hacks to have a more productive business?
First of all, I always try to use the best available lighting possible while shooting. It helps me to edit photos very fast. I built my own Lightroom presets and Photoshop actions. I am also crazy about animated GIFS, which are very time-consuming. With the Photoshop actions I made, it is super easy and fast. I would recommend to everyone to make custom actions and presets for their editing.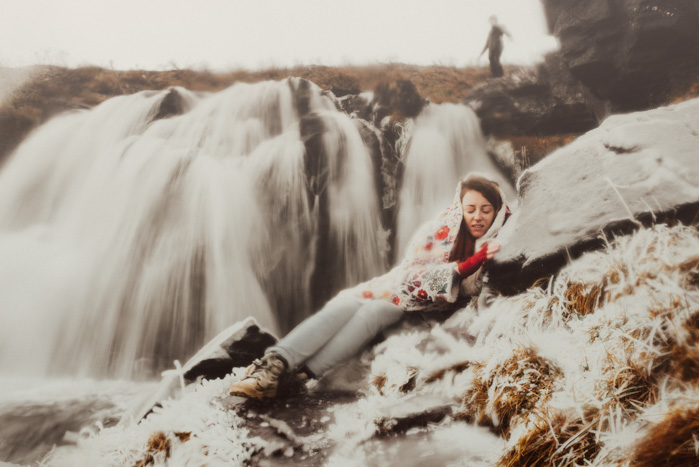 How do you organize/schedule your work week?
For some people, my life could look like a mess. But I try to do things I really like. For example, I ride my electric longboard when I am in Poland. I am addicted to it and for me, it's like meditation, or surfing through a city with my favorite music on my headphones. I often take a small break from work to ride for a coffee or to just catch some extra light. Do what makes you happy and then find time to work.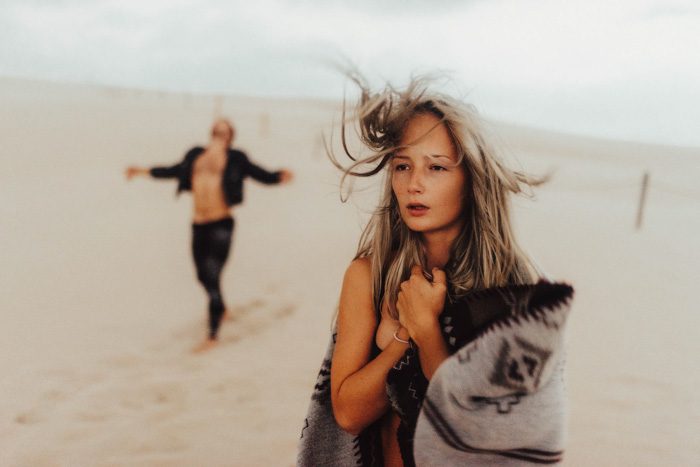 How much of your time is taken up by social media?
Sometimes it overtakes my life. Especially when I announce some of my workshops. I need to stay online all the time but that's a part of a deal. Normally it is about one hour a day.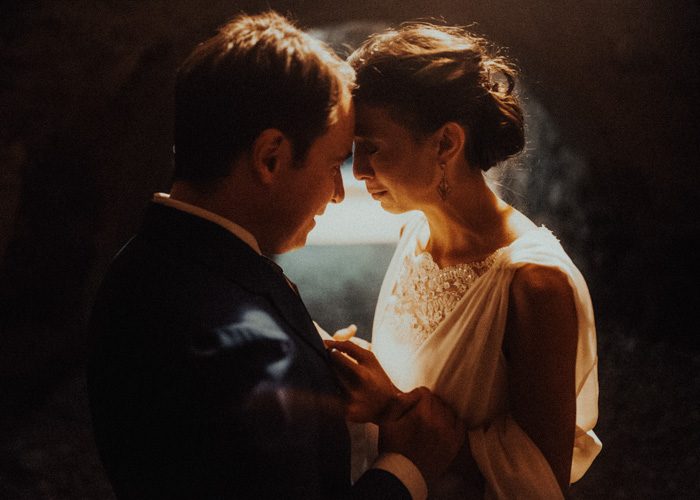 How has social media affected your business?
It helps me to grow and to be more recognizable in many other countries.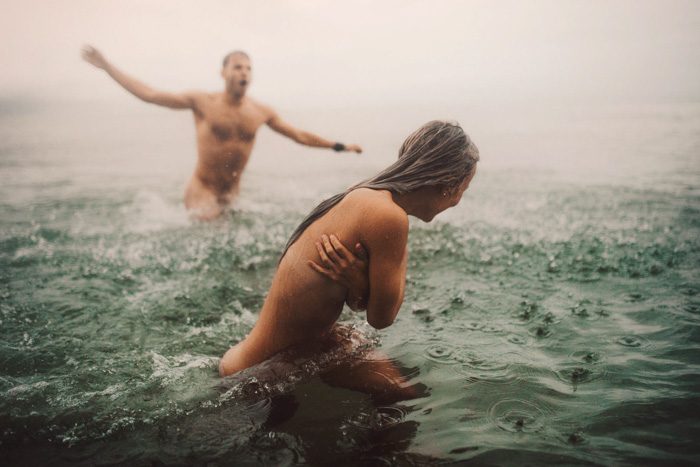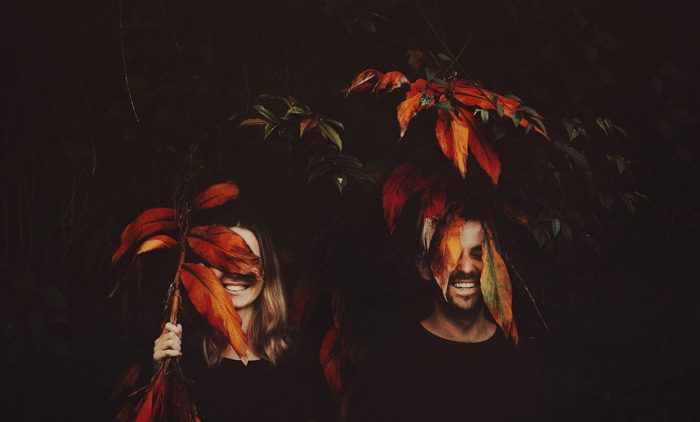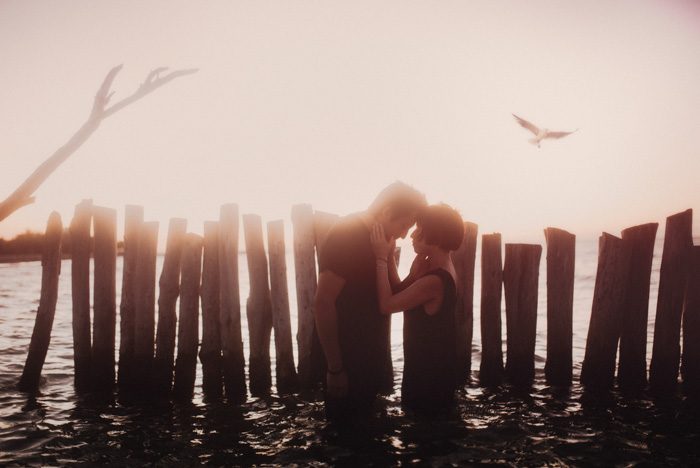 List all of the gear that you bring to your weddings:
Nikon Z6
Sigma 28mm, 35mm & 85mm 1.4 art
Nikon 58mm 1.4
Atomos Ninja 5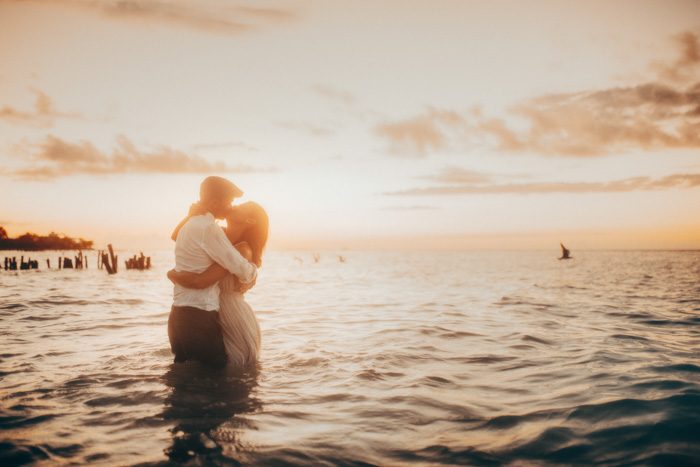 Do you have any bucket list locations that you hope to shoot at one day?
Yes, definitely. Here is my list: Vanuatu, Azores, Hawaii, Sumba, Texas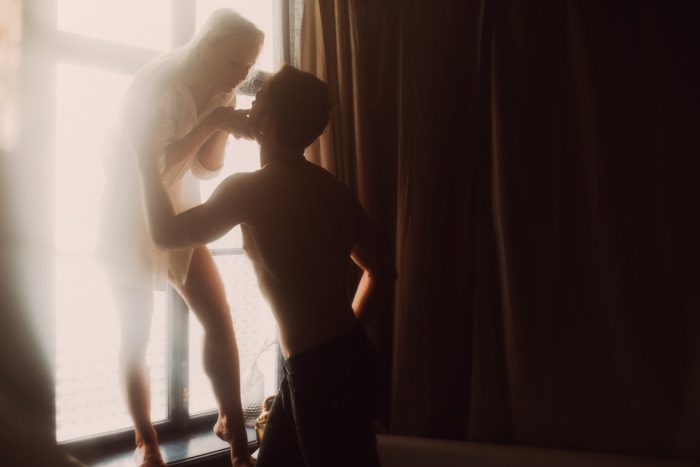 What is your favorite image that you've taken? Can you describe how you created it? What is it that makes it different?
I took this image in Iceland. When we started the session Lara, the bride, told me she wanted to cast a spell. I just said please do, and I started to take photos. It was one of the most amazing experiences that I had while shooting couples.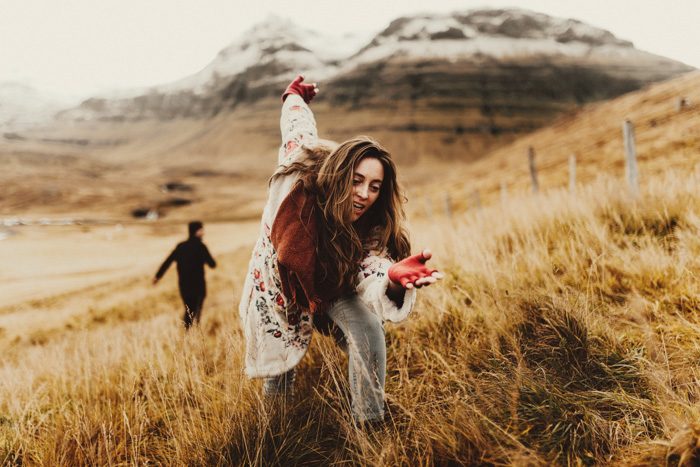 Do you have any advice for those who are just beginning to pursue a photography career?
Learn as much as you can. Don't spend money on equipment. Invest in your education and workshops. It will give you better results much faster.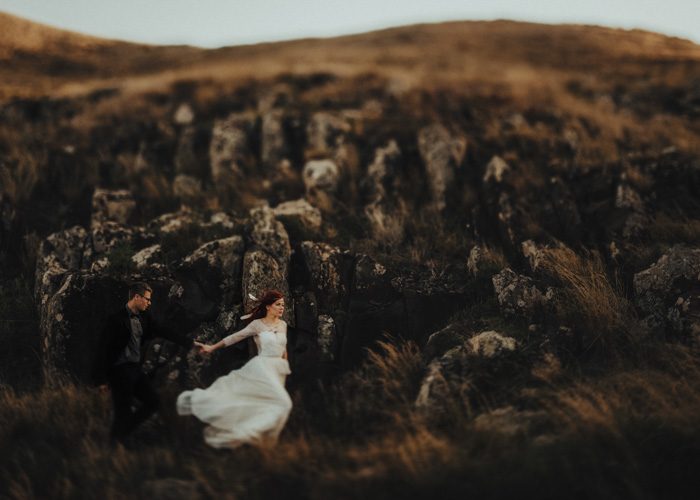 Describe your editing process? (Do you use presets, do you outsource your editing, etc.)
Yes, I use my own Hero Presets that I did for Meridian Presets, and I also use my own Photoshop actions. I never outsourced my editing simply because I really like doing it.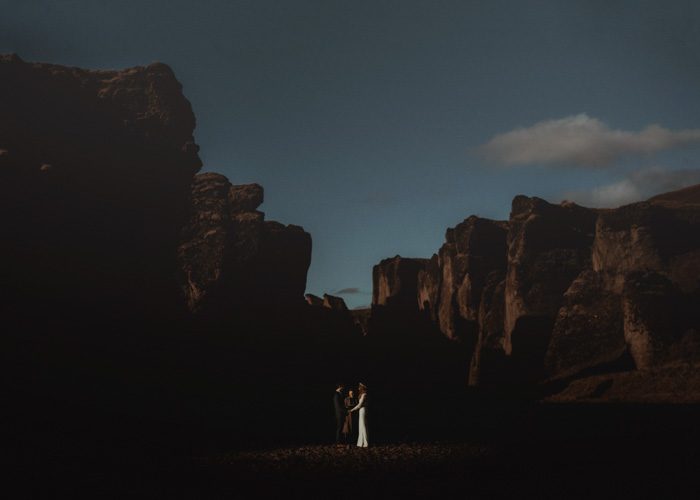 What software/applications could your business not live without?
I use Squarespace and WordPress to manage my websites. I also use Narrative to create stories for Squarespace. Photomechanic helps me cull images, and Smart Albums helps me create beautiful books for my couples.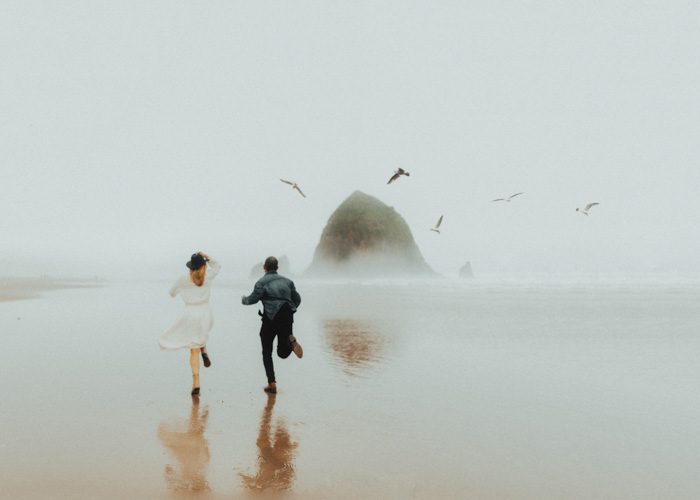 What gear would you recommend for a beginner photographer?
Just a simple setup: Nikon Z6 and Sigma 35mm 1.4.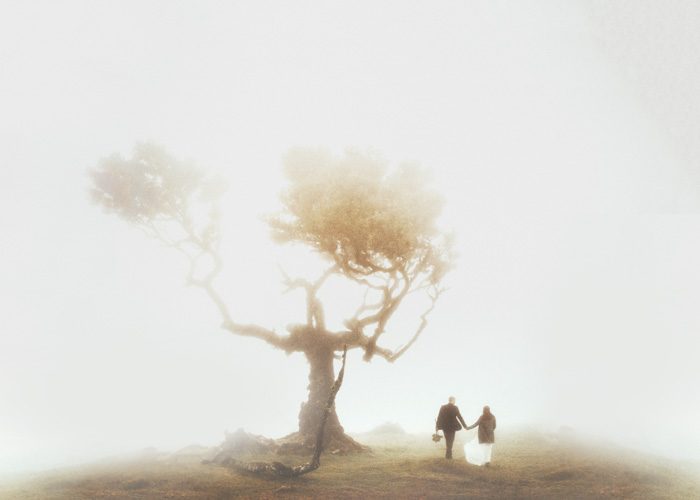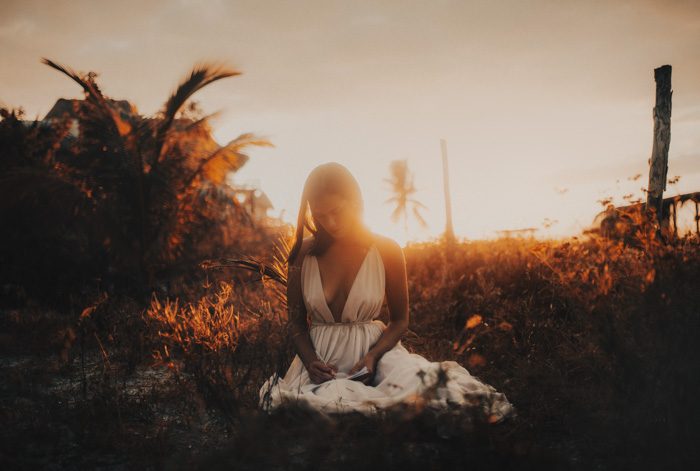 GUST OF WINGS BLOWING TO DIFFERENT DIRECTIONS from Rafał Bojar on Vimeo.
What's playing in the background while you edit?
Hania Rani, Josin, Tash Sultana, and many different podcasts.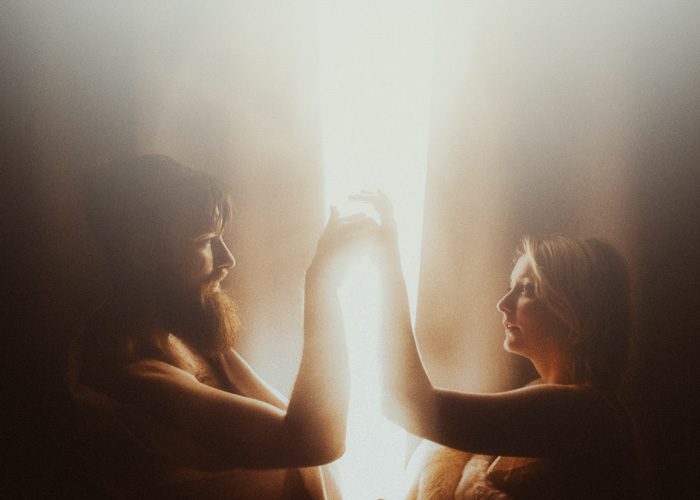 What's next for your business?
In general, I have no idea, and I think that's the best part of it. I will be making my first music clip, which makes me feel excited.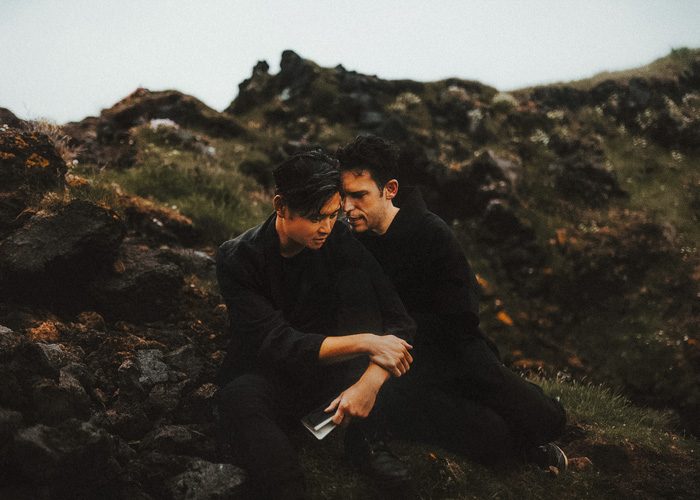 Is there anything you want readers to know about that you're working on or where they can learn more from you?
For those who want to learn how to make beautiful cinemagraphs and GIFS, here is the tutorial I did, plus my Photoshop actions.
Here you can find workshops I am a part of it:
This year I will be also doing my own two-day storytelling workshops in The U.S., Norway, and Malaysia. All the details will be on my website.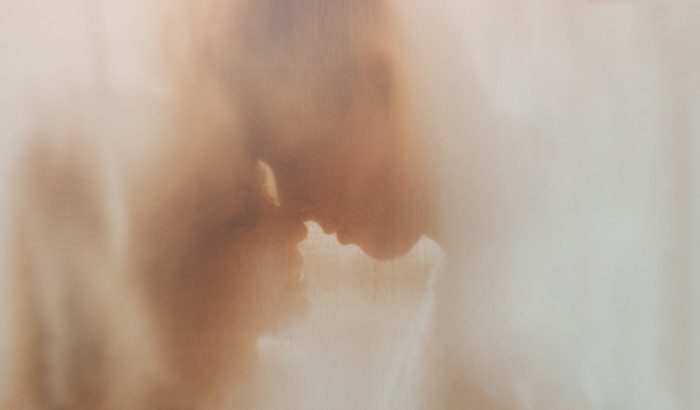 Where can people follow you and your work?
Follow my work on my website, Instagram, Facebook, and Vimeo.