"Those who don't believe in magic will never find it."
The famous quote by Roald Dahl is an all-time favorite of DeVante and Saori, the Houston, Texas duo known as Spirit of Revelry. It's a wonderful quote because the magic Dahl refers to could be anything: love, a field of tulips, a crisp $20 bill on the ground. But the point is that in order to receive the magic, you have to believe it exists.
When you look at Spirit of Revelry's photography, it's clear that this belief is being put to work. Every couple has a special brand of magic, and one photo at a time, DeVante and Saori are bottling it up. There are intimate embraces, closed eyes, and dreamy edits that give each photo a divine, ethereal quality.
If you're wondering how they pull it off, keep scrolling. In a revealing interview, DeVante and Saori share how finding the magic in everyday life helps them capture said magic from behind the lens.

All photos by Spirit of Revelry except where Thomas and Viviana Photography are credited
Introduce yourself! How long have you been shooting and how old is your business?:
[Saori]: I have been shooting personal work since 2010 and started taking on clients in 2012.
[DeVante]: I started shooting in 2017! We decided to consolidate our creative power and business endeavors, so we did a lot of re-branding and launched Spirit of Revelry in January 2020! It's our lovechild.
Where do you find inspiration?
We find inspiration in the magic of everyday life. Corny, but true. We get inspired by music (we fell in love at a karaoke bar) and we are crazy obsessed with seeing live bands. We love the warmth and nostalgia of old TV shows like Family Matters. The connection between a mother and her baby. Weird, foreign films in languages we don't understand. Poetry. Nature. The universe…. The human experience.
Is there any specific figure/person who has influenced your work?
Outside of photography, our biggest inspirations for our art have been Frida Kahlo, Spike Lee, Guillermo del Toro, Eartha Kitt, Of Monsters and Men… just to name a few! They may seem random and all over the place, but there are distinct elements to each of these artists that truly made an impact in the way we approach art, humanity, and the expressions of the soul. 
What achievement, moment, or success are you most proud of?
Other than marrying each other earlier this year, we are so proud of our decision to quit our day jobs to pursue photography full-time. It was scary and uncertain, but it led to so many crazy, incredible opportunities we wouldn't otherwise have.
What's a goal that you're working toward?
We eventually want to build our own wedding venue. It's our ultimate dream (beyond being successful wedding photographers). We're working on creating our own podcast, and continuing to bridge the gap between BIPOC (Black, Indigenous, People of Color) creatives and the wedding industry.
If you could go back and tell yourself anything during your first month of business, what would it be?
I'd say, run! Fearlessly! Dive in and don't look back! Stop making bullshit excuses as to why you won't be nearly as successful as 'x,y, and z' and run into the arms of your dreams… Did you get that, Saori? Run and leap fearlessly into the arms of your dreams. I'd probably slap myself around a little bit while I'm at it, and give myself a speech about comparing my art to everyone else's.
What's your favorite image of yourself? What's the story behind it? 
Our favorite photo of us was taken by @tandvphotos on our wedding day. We were dressed to impress, feeling like a million bucks, and we spent the evening cuddling up with llamas and drinking with our families and closest friends. It was such a magical day, the greatest one of our lives thus far.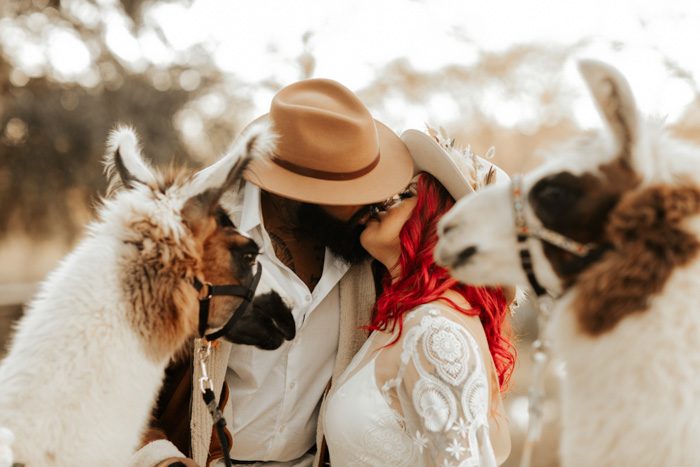 photo by Thomas and Viviana Photography
What's your favorite part of the wedding day to capture? 
First looks and first dances, hands down. This is where we cry behind the camera, dive deep into all the emotions, all the feels, all the jitters, all the love. 
How has witnessing so many weddings impacted your life/outlook?
[DeVante]: It made me a firm believer in the magic of the universe. A true romantic at heart. After leaving a wedding, I'm always lost in thought, thinking of how many events had to transpire throughout history for these two souls to find each other. How many things had to go wrong for everything else to go right. Every time I dive into that rabbit hole, it gets me thinking of my own connection to my hot, red-headed wifey. It inspires me and makes me fall in love all over again.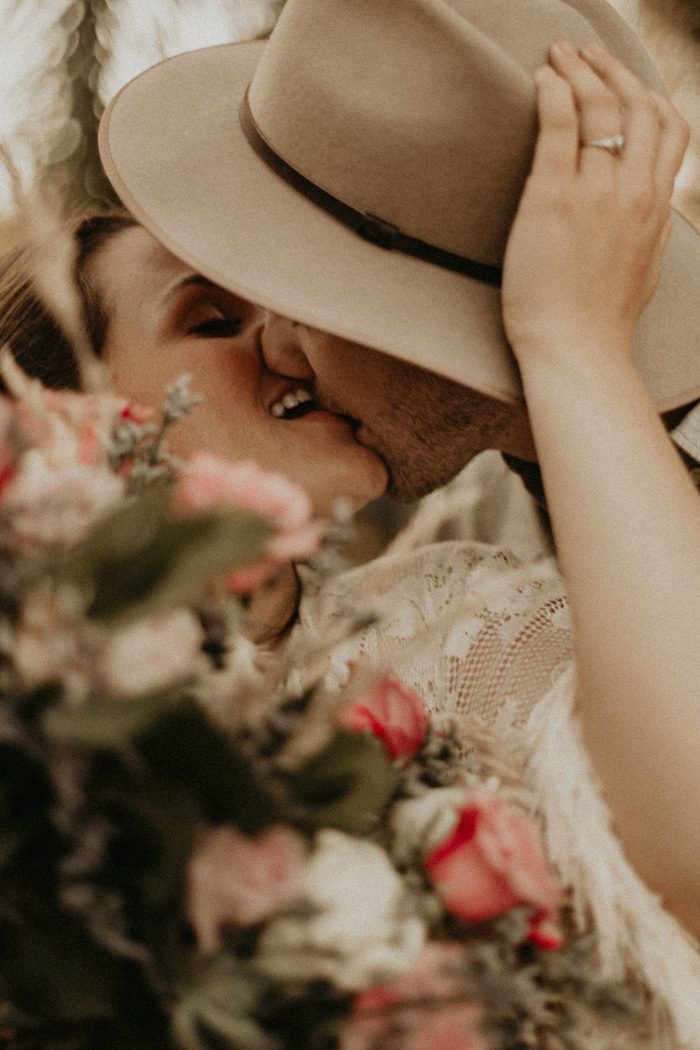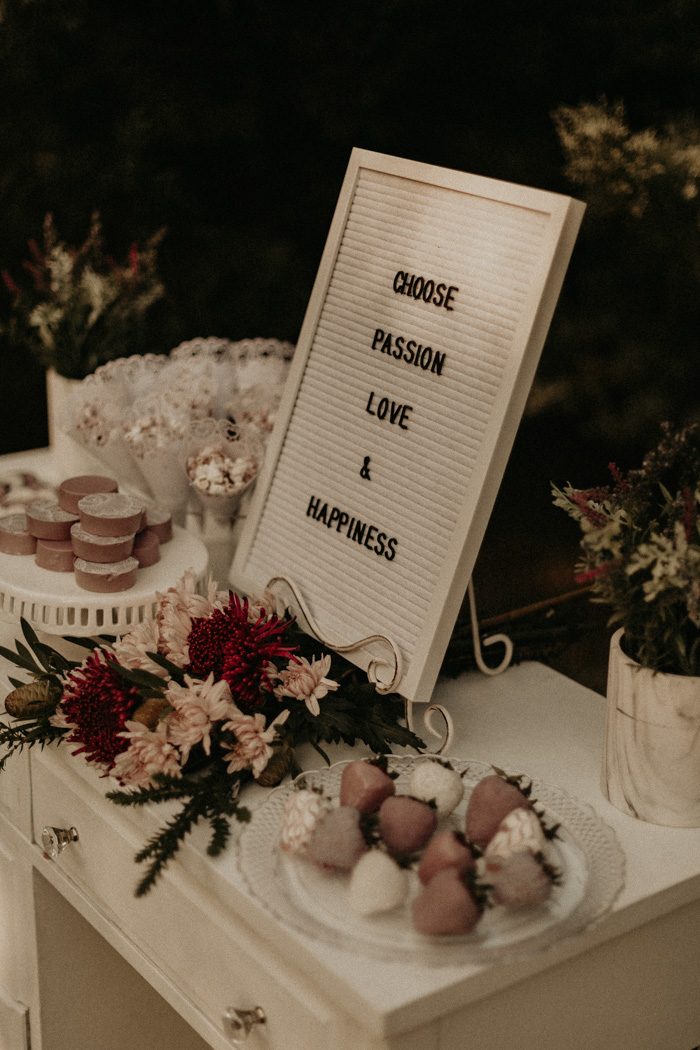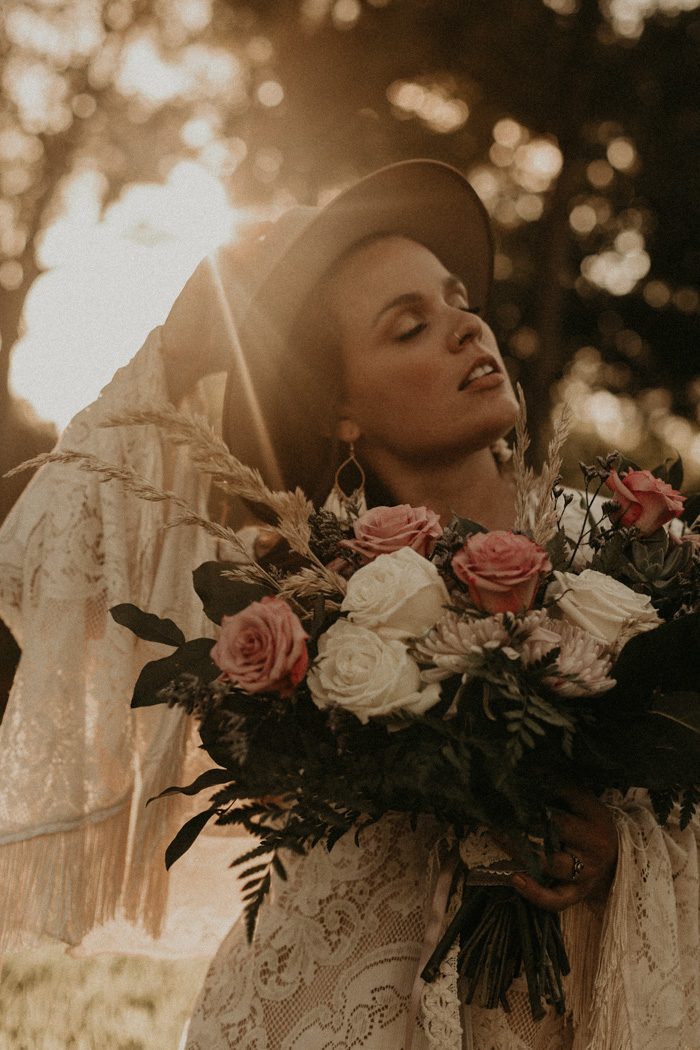 What are you doing to market your business to couples?
We use social media, of course, but we rely heavily on word of mouth because it's hard to get exposure as BIPOC creatives. People tend to scroll right past us online, so we focus more on in-person marketing and networking. We tell everyone we know about our passion, our business, our website, and do most of the advertising for ourselves.
What's the most unique/fun place that you've had a client meeting?
Our favorite karaoke bar! We meet a lot of people there. It's so fun to witness our friendships blossom while we're singing our hearts out, loosening up with a few drinks. That's our kind of quality time!
What are your 3 favorite questions to ask prospective clients?
Are you down to get tattoos with us?
Are you down to grab a beer?
Can I pet your dog?!!
Do you stay friends with your couples after the wedding? 
Absolutely! We become so personally invested in our couples and we focus heavily on building lasting, genuine relationships with them. We're not just there for the wedding… we're there for the marriage and the milestones that come with it.
How do you get your clients comfortable in front of the camera? 
We start building a relationship from the very beginning! We text each other all the time, send each other memes and GIFs, that kind of stuff. By the time our couples get in front of the camera, we're laughing and talking like old friends. We hype them up, make them feel nice and confident, ready to slay. We get silly, and just keep the good vibes flowin'!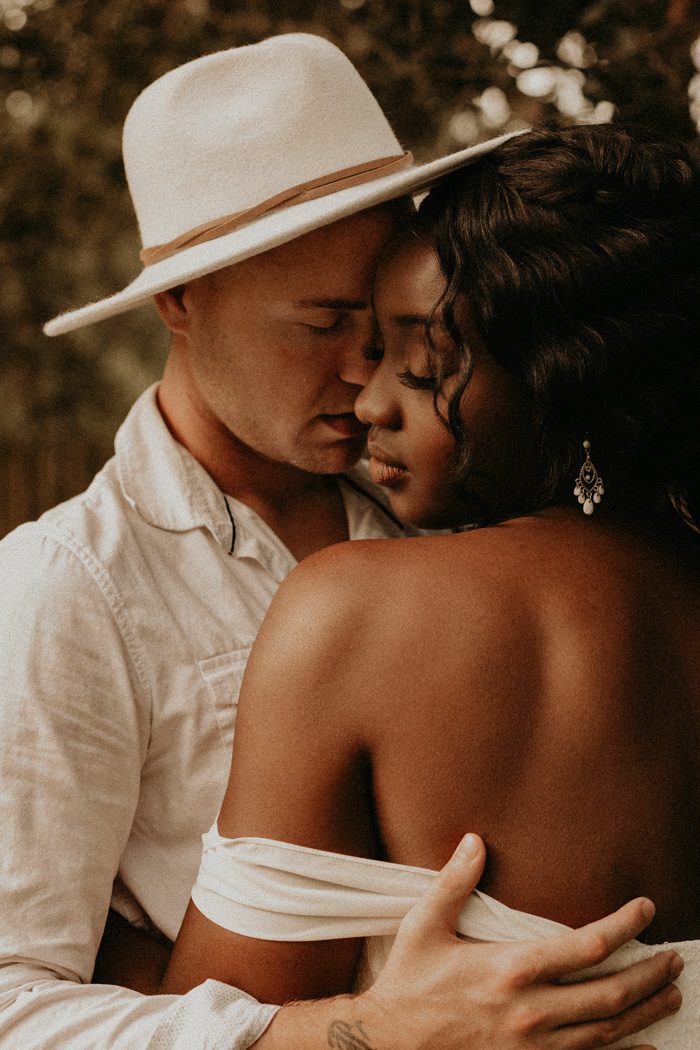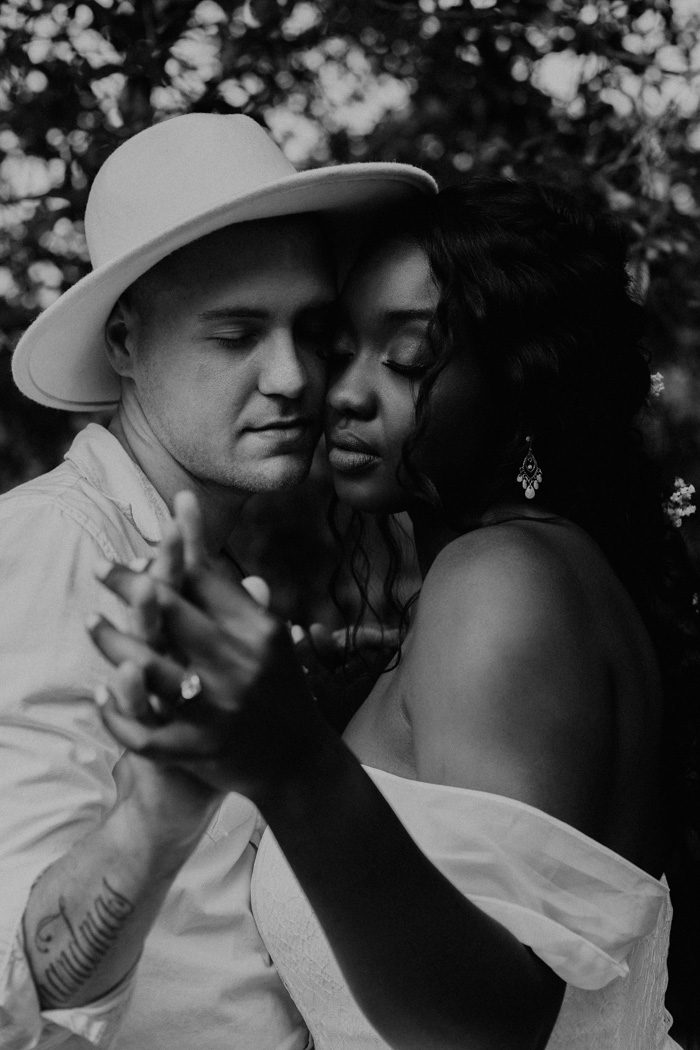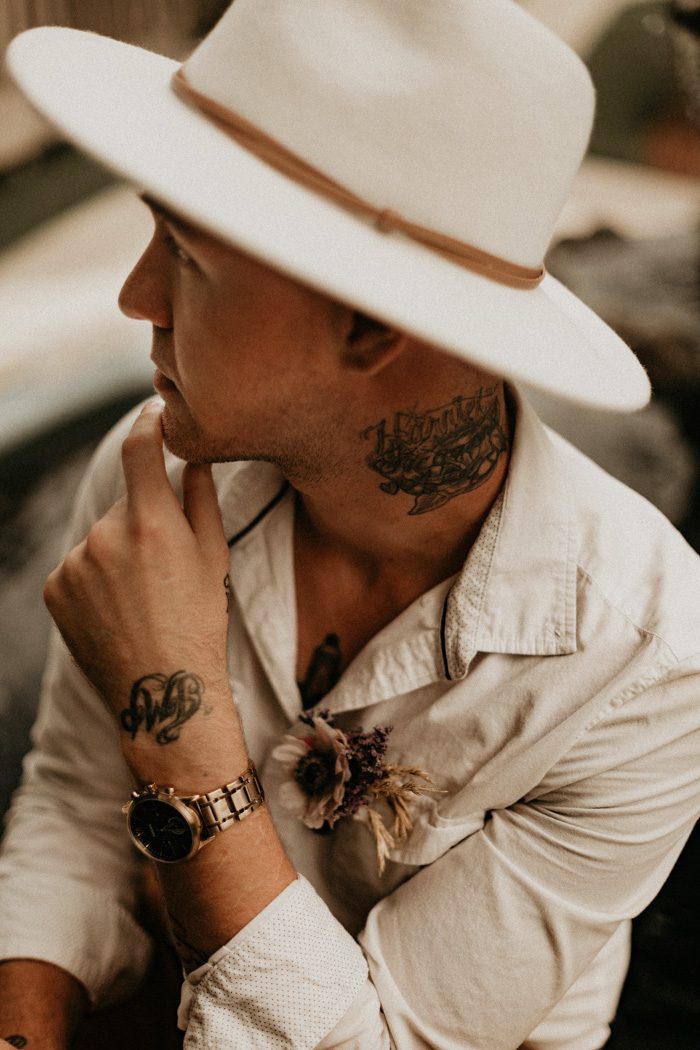 What is your data management workflow?
We back up all of our files on to three different external hard drives, shoot on CF + SD cards simultaneously, and use Backblaze for unlimited cloud backup.
How do you keep your business organized? Do you use a client management system? 
We use Honeybook to streamline our workflow and keep everything organized. It helps so much to have everything we need to interact with our clients on one platform.
How do you organize/schedule your work week? 
This sounds terrible, but most of the time, we just do what feels right. We do create a structure to our week that we map out the weekend before, and we go from there. Every week looks different for us, and we love that we don't have to get stuck in a monotonous routine. Working for ourselves gives us the freedom to create our work schedule however the hell we want, and we're so grateful for that. But regardless of how it goes, we always include a lazy, Disney+ and chill day.
How much of your time is taken up by social media?
We try to maintain a healthy balance of being present in our lives and on social media, interacting with our audience, too. It's so easy to get sucked into overconsuming content, so we try to limit our time online to no more than three hours throughout the day… Just being real. Don't judge us!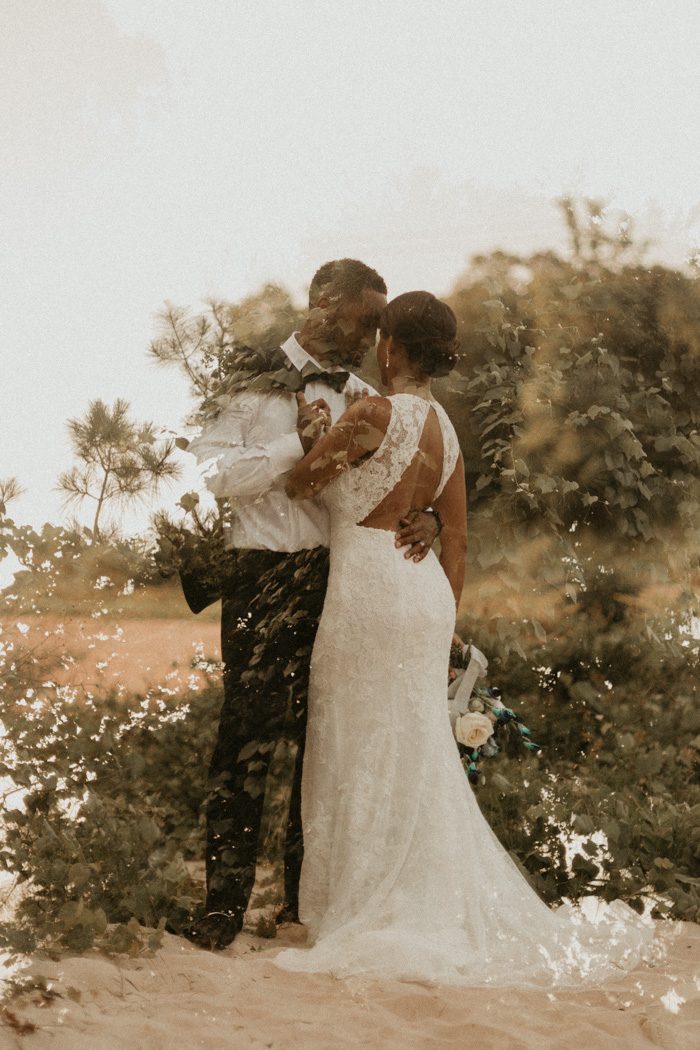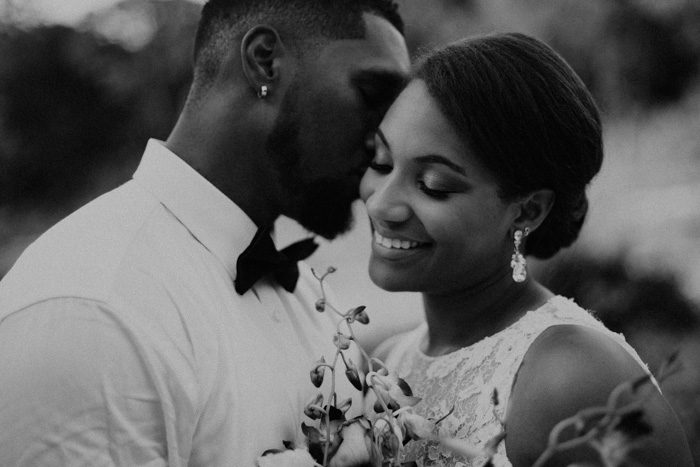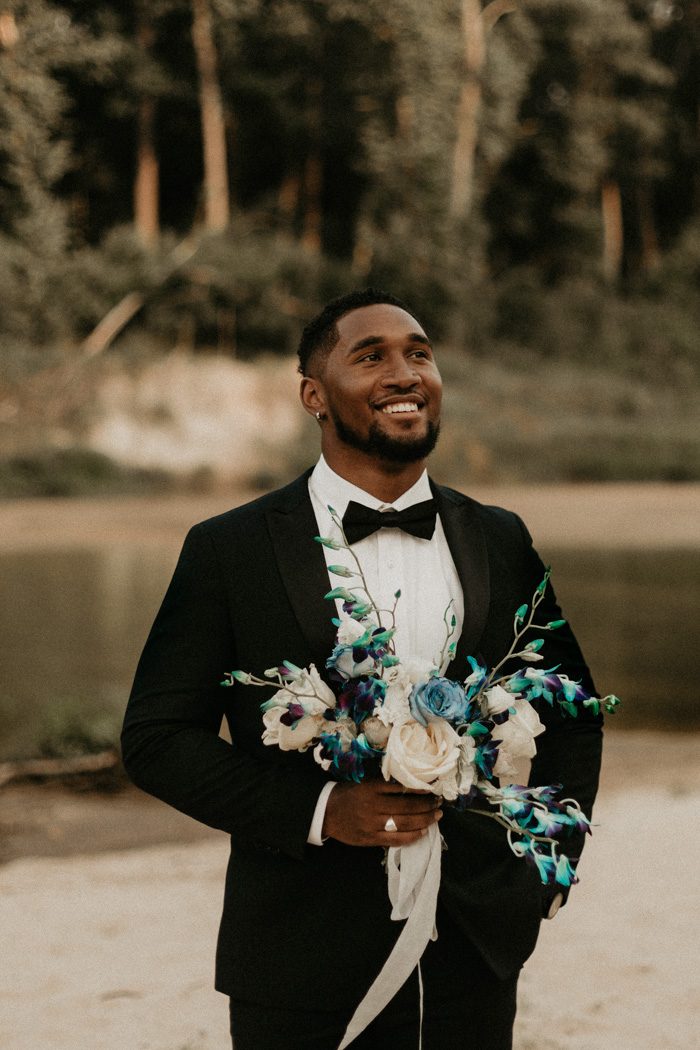 List all of the gear that you bring to your weddings: 
To keep everything consistent, we each bring two 5D Mark III bodies, along with a Canon 35mm f/2, Canon 50mm 1.4, and a Canon 85mm 1.8. We also bring a bunch of memory cards (SanDisk 128GB, 170 mb/s) and a couple of extra batteries. Our go-to flash is the YONGNUO YN600EX-RT II.
Do you have any bucket list locations that you hope to shoot at one day?
Heck yeah!!! We'd love to visit Bali, Marrakech, and Palawan someday… in no specific order. But there's a ton of other places on our bucket list too. 
Do you have any advice for those who are just beginning to pursue a photography career?
Look outside of photography for inspiration, and don't worry about what's trendy or popular on Instagram or Pinterest. Look to your favorite places in nature, films, music, and to relationships you admire, and let your creative energy flow from the sources you feel most connected to.    
What software/applications could your business not live without? 
Honeybook and Lightroom, hands down. They are both essential to our workflow, keep us organized, and provide a structure that keeps us sane. 
What gear would you recommend for a beginner photographer?
[DeVante]: Don't worry about buying the newest, most expensive gear on the market. Saori started out with a Canon Rebel T3i and the kit lenses, and I started out with a refurbished 5D Mark II with a 50mm 1.4. Doesn't matter where you start, just practice, and learn to make the camera an extension of your body. Once you get more comfortable shooting in manual mode, then you can go treat yo'self!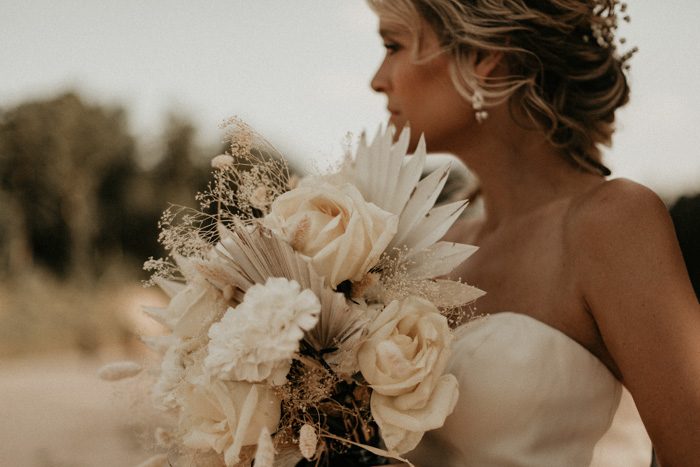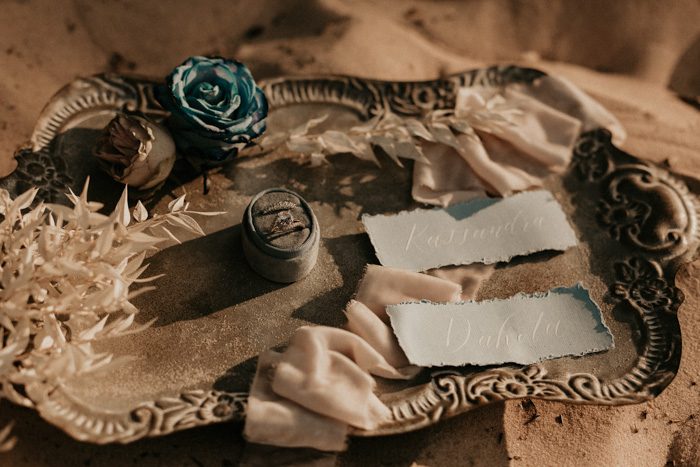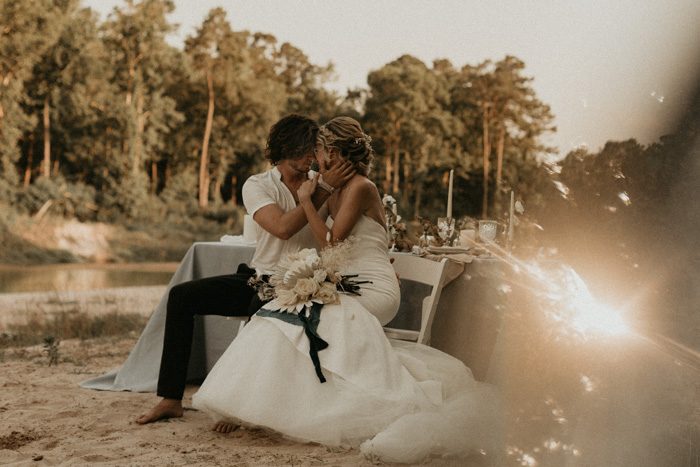 What's playing in the background while you edit?
All kinds of stuff. Sometimes, it's 432 Hz meditative/healing cosmic sounds. Other times, it's The Joe Rogan Experience podcast. Depending on the mood, it could also be hours of non-stop Prince hits, or maybe some Carlos Santana classics. And sometimes, we're even multi-tasking by watching our favorite anime shows at the same. It all depends!
What's your biggest pet peeve in the wedding industry?
White-washed Instagram feeds and feature accounts that have an enormous lack of diversity and representation. That, and carbon-copy replicas of trendy photos. 
Best advice you've ever received about being an artist, business person, or happy human? 
It's not exactly advice per se, but a quote from Roald Dahl that we live by. "And above all, watch with glittering eyes the whole world around you because the greatest secrets are always hidden in the most unlikely places. Those who don't believe in magic will never find it."
Is there anything you want readers to know about that you're working on or where they can learn more from you? 
We have a lot of exciting things we're working on (such as a highly requested tutorial on editing brown and black skin tones). We have a couple of podcast interviews that'll be released soon, and we're joining forces with some big platforms behind the scenes to truly create more diversity and inclusion in our industry. On top of that, we're launching our own podcast soon and we have many, many aspirations beyond that. Make sure you follow along for updates and enjoy the ride!  
Where can people follow you and your work?
You can follow us on Instagram, Pinterest, and Facebook.