We are so excited for this month's photographer spotlight interview! Jacob Loafman wears many hats in the photo world – from wedding photographer to preset creator to member of the LooksLikeFilm staff, it's safe to say that Jacob is in love with photography and the community around it. His unique eye and creativity lead him to create one-of-a-kind images that stand out from the rest. Jacob's use of light and shadows aren't the only things that are unique to his work. His film-like editing gives a nostalgic feel that people can easily feel connected to, but don't take our word for it. See for yourself!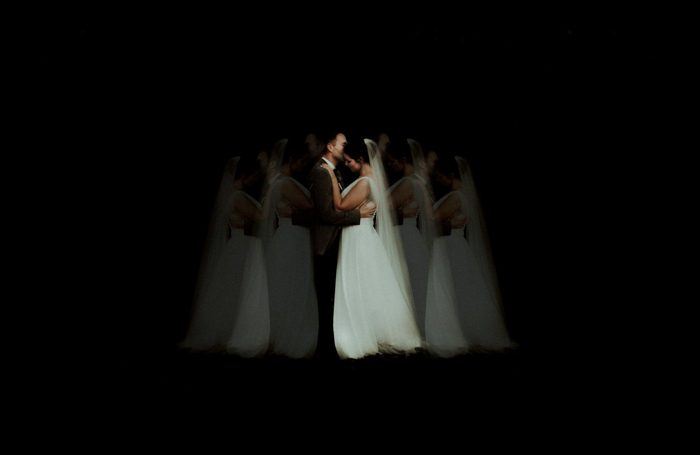 Introduce yourself! – How long have you been shooting and how old is your business?
Hello! I'm Jacob Loafman from Saint Louis, MO, USA. I've been shooting for about 4.5 years, professionally for about 3.5 years, and full time for a little over 2 years now!
Describe your workspace/studio.
I share a studio with one of my best friends, who is also a photographer, so it's wonderful! It's 1,000 square feet with white walls, ice cube windows, and an open floor plan. My workstation is a simple IKEA white desk with a giant monitor and camera gear EVERYWHERE.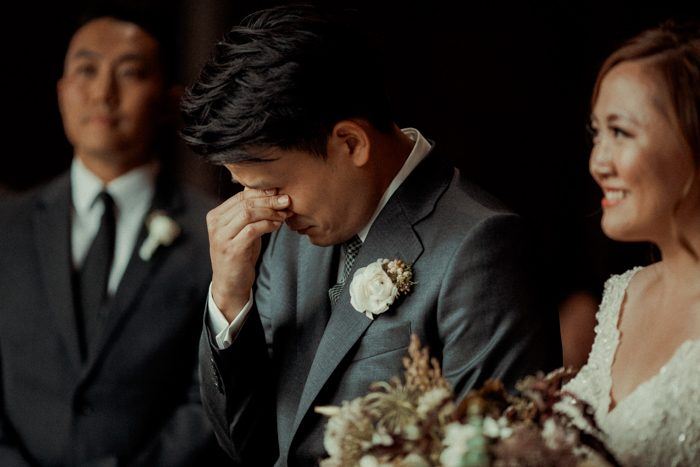 Describe an average day for you.
I try to get into the studio around 9 or 9:30 in the morning and work until 6 pm, most days. Some days, I work from home. I always start with some iced coffee before I sit down to work. The first task is to check emails and perform admin duties. I like to get that stuff out of the way right at the start. Then I spend the rest of the day editing, working on marketing ideas, and online shopping for stuff I don't need.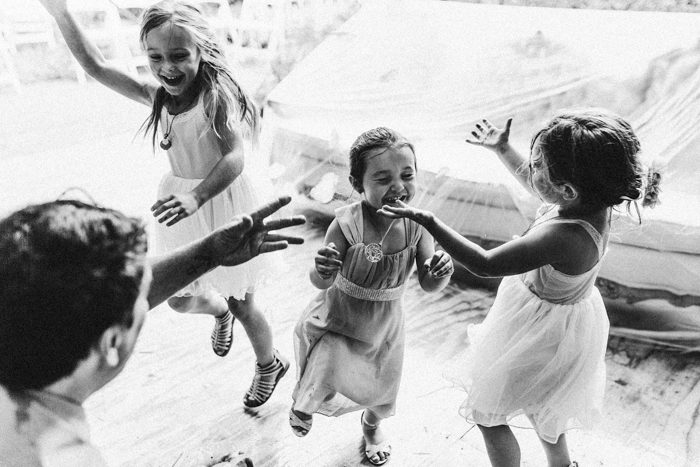 Where do you find inspiration?
My biggest inspiration is definitely music. I like to have a soundtrack playing in my head while I'm shooting. I choose a song based on the feeling and do my best to create photographs that match up well with the chosen song. It keeps me fresh and makes shooting a really great experience for me!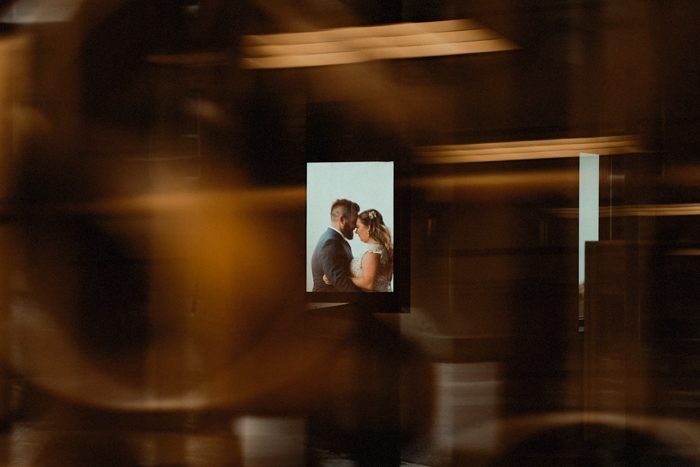 Is there any specific figure/person who has influenced your work?
As far as my wedding/engagement work goes, nobody specific. I like to always be in my own head, on my own path, and creating for me. That said, Sam Hurd has always been someone I owe a lot to, as I attended one of his workshops in Chicago a few years back and he embedded the thought in my head to go down my own path and to not be like others. So, that thought has stuck with me.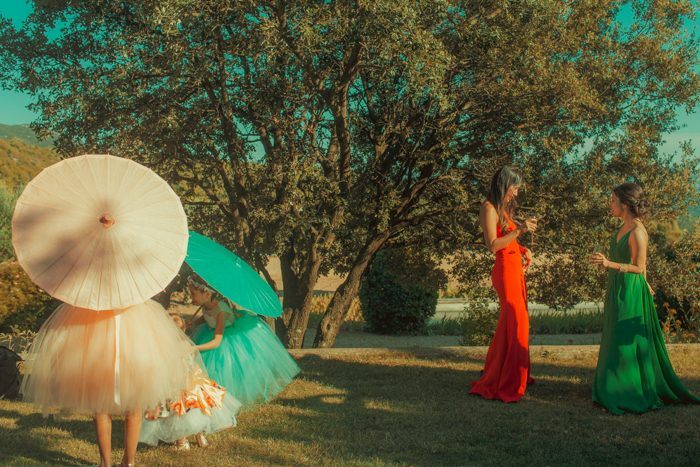 What has been a memorable roadblock in your journey to becoming a successful, confident wedding photographer?
I'm in the middle of a roadblock, to be honest. The word successful frightens me. I'm frightened of success. I am not the type to sugarcoat things in my life. I'm afraid to be successful because I deal with not having a sense of worthiness. I don't say this to look for pity, I say this because it's real. SO REAL. That said, I think my name is kind of "known" (whatever that means) because I am so real to everyone. My confidence stems from this, as well. I have a lot of confidence in myself and my work because I LOVE IT SO MUCH. I refuse to put pressure on myself to be the best. I create for me, so I just try to be better than past versions of myself. That's the only pressure I feel is necessary for growth, as an artist and a human being.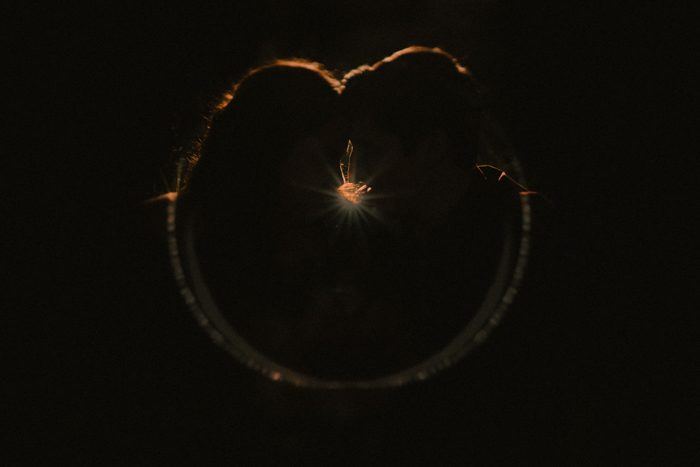 What achievement, moment, or success are you most proud of?
I think being named one of the 30 Rising Stars of Wedding Photography in 2016 by Rangefinder magazine was pretty awesome, and I'm proud of that. I'm not the type that celebrates himself very often. I just try to create work that I enjoy and whatever happens from there happens. Weird answer, I know, but yeah.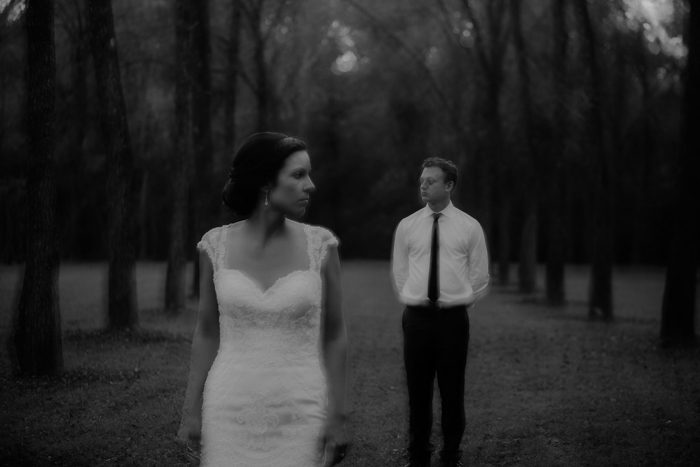 What's a goal that you're working towards?
TO BE FINANCIALLY SUCCESSFUL, to be 100% honest. My definition of financially successful is to not live beyond my means and to be comfortable. Along with that, my goal is to work on providing value to other photographers through teaching all about creativity, the imagination, and how to stop worrying about what other photographers think of your work. I think it's detrimental to our creative minds to compare or impress anyone other than ourselves.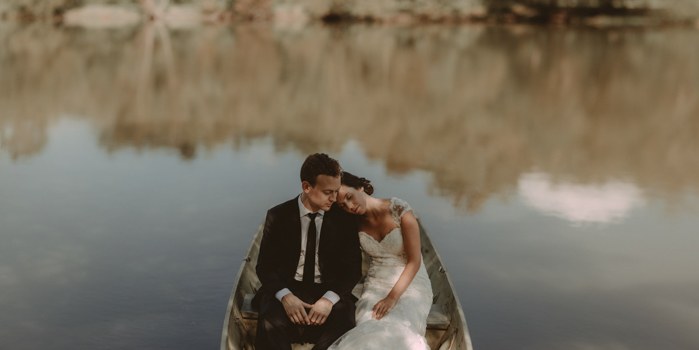 If you could go back and tell yourself anything during your first month of business, what would it be?
LEARN ALL ABOUT SEO AND MARKETING!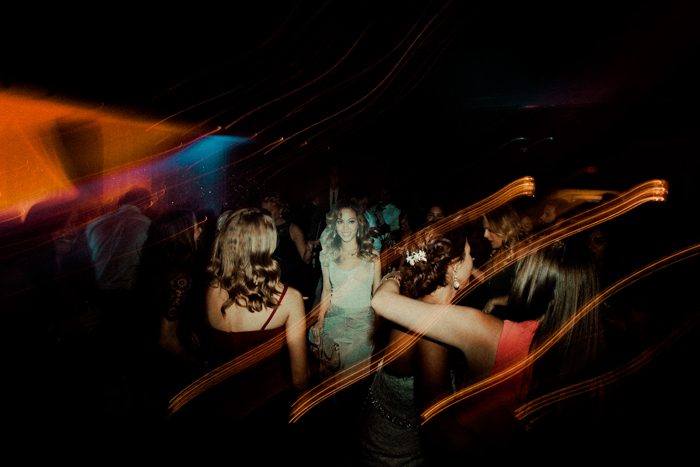 What's your favorite part of the wedding day to capture?
I think the easy answer is the couple portraits, but honestly, for me, it's the reception. THE PARTY! People tend to let all of the worry or stress fall off of their shoulders and just have a great time. I love capturing that essence and seeing the human spirit dance around the entire room.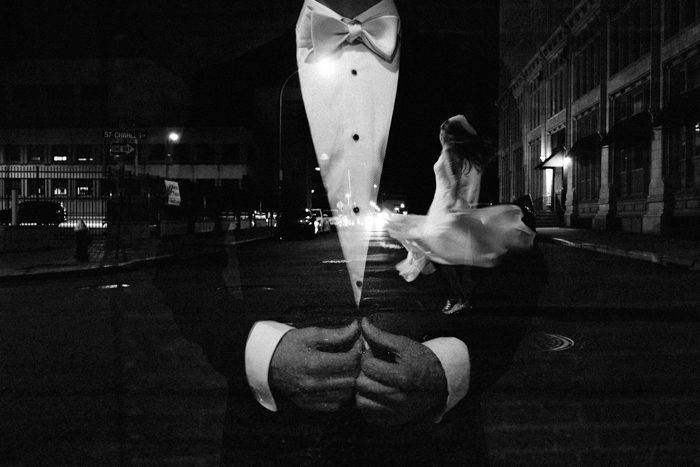 How has witnessing so many weddings impacted your life/outlook?
I think it's helped me realize two things. Firstly, family and friends are important. I tend to enjoy spending a lot of time alone, so it's easy for me to forget how important it is to keep up with the special relationships you have with others in your life. Secondly, how beautiful human emotions can be. It's these fleeting moments shared between human beings that I not only get to witness, but capture and share. Seeing people crying or having trouble getting through their vows because they're so overwhelmed with these joyous, special feelings is just so indescribable, but if I had to put a word to it, it's beautiful. Human beings can be beautiful.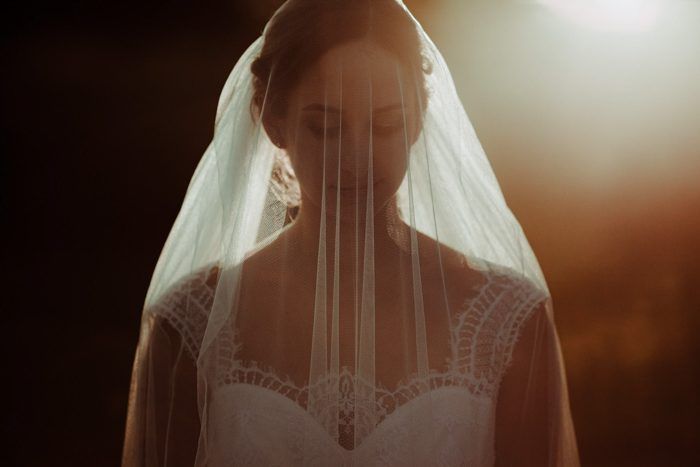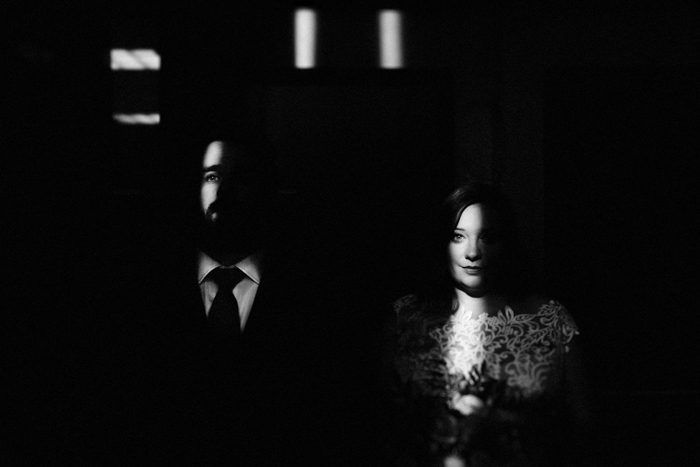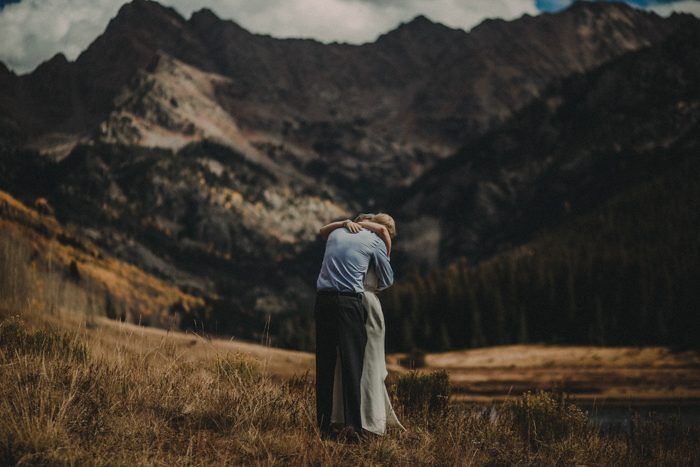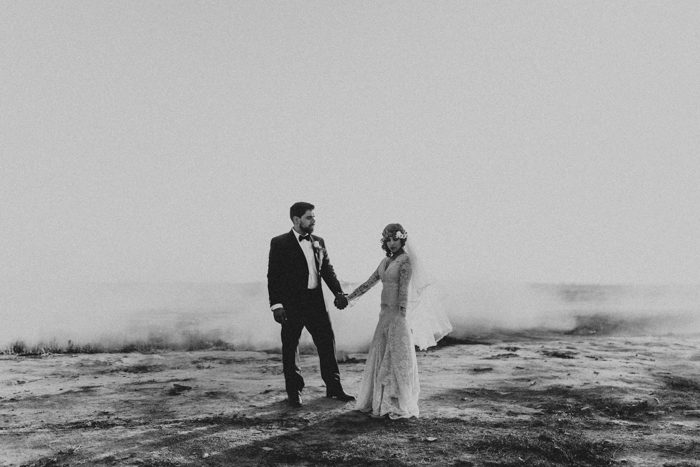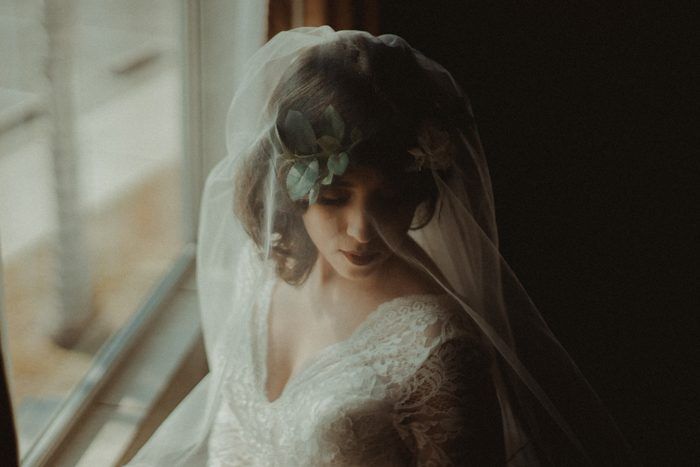 What are you doing to market your business to couples?
I AM LISTED ON JUNEBUG WEDDINGS! I also just shoot a lot and share a lot of work through the social media platforms available. Lastly, I make sure that my clients have an excellent experience working with me because I feel like word of mouth is a HUGE part of what we do to bring in new business.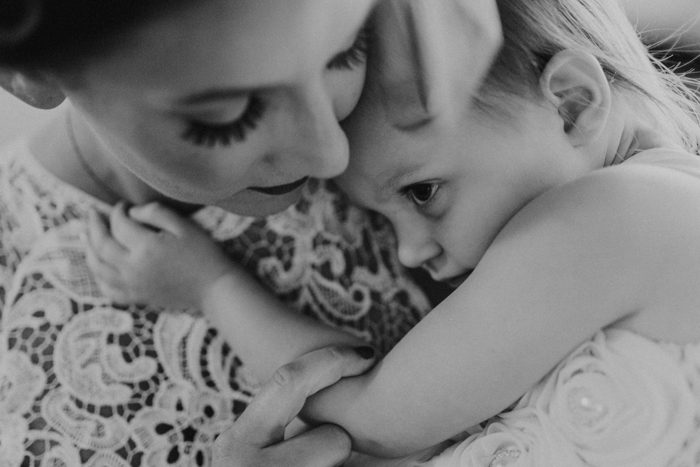 Tell us about an engagement session that stands out to you the most and why.
Probably an engagement session I had in Iceland in 2017, because the soon-to-be bride told me that she was not into photos at all and most likely wasn't going to get engagement photos. When I told her that I would make sure she was going to have the best time, that this wasn't some big event, it was just three of us walking around this beautiful place hanging out, laughing, and making some photos. She agreed to the session, and afterward, she said, "I really didn't think I was going to like it, and I had the best time today!!!!" I mean, it doesn't get any better than that for me, honestly. So damn good to walk away knowing I provided something more than just pretty photographs.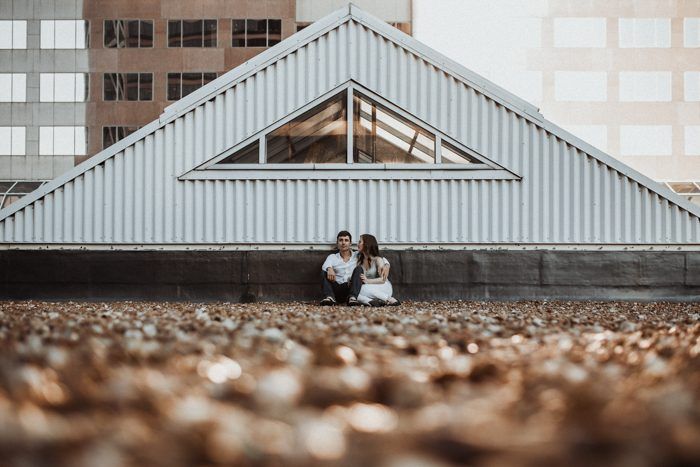 What are your 3 favorite questions to ask prospective clients?
How important is photography to you?
If you had to choose, pizza or tacos?
If you had to spend one whole month anywhere in the world, where would you spend it?

I prefer to keep things really chill and fun, rather than business chatter. Nobody enjoys talking business for an hour. I want to get to know them, not just sell them something.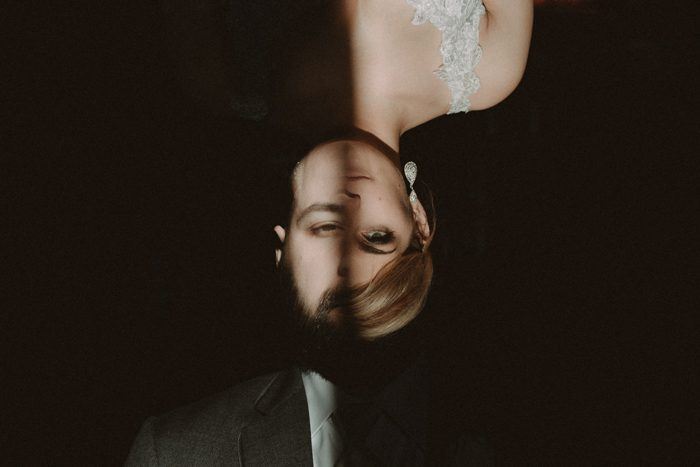 Walk us through how you connect with your couples prior to the wedding day?
I am BIG on setting expectations with my couples during our initial consultation. I start by showing them two slideshows, one is personal work and one is wedding/engagement work. I like to show both because I want them to know that I'm not just into wedding photography, I AM OBSESSED WITH PHOTOGRAPHY and shoot lots of things! I also make sure we're hanging out at my studio having a drink or eating ice cream or something, and not sitting there in an interview type of environment. There is usually lots of laughing involved because I'm honest with them. I want to know who they are as humans and in their relationship, and in return, I let them know all about me! I always try to shoot an engagement session after they book, just so they can see and experience what it's really like to work with me. I've had some sessions last five hours because we really are just hanging out, walking around wherever we want, and making some photographs. I don't look at my watch or phone or any of that. I don't really care what time it is, unless I really do have to be somewhere, because I want them to have a blast with me.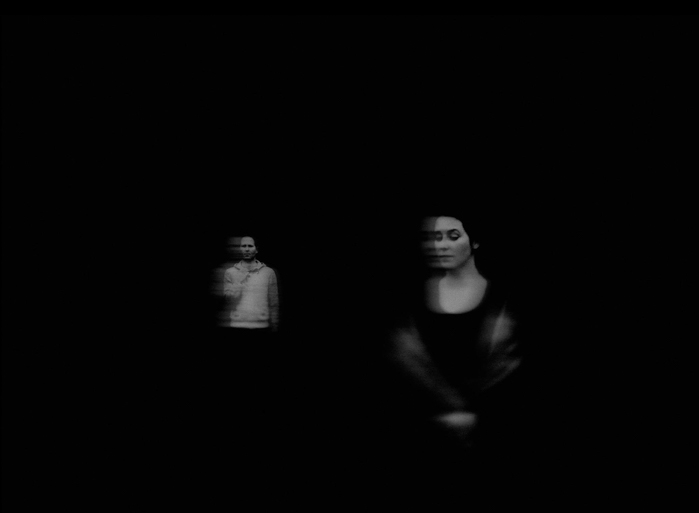 Do you stay friends with your couples after the wedding?
I do my best to, yeah, but like anyone, we're all human and life happens and we all get busy! I will say that I am still pretty connected with lots of my past couples, though! They're wonderful.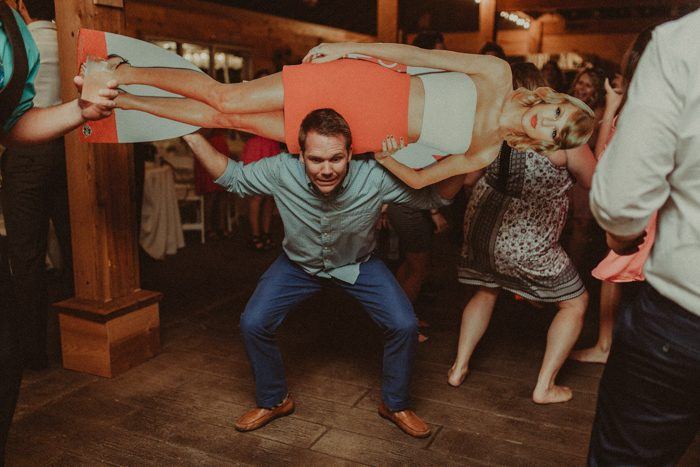 What are you doing with your branding to attract clients?
I'm in the middle of rebranding right now! My new brand, Moth On A Map, is all about how I love to travel, meet new people, learn new cultures, and shoot anywhere I can, so I'm hoping this brand will help attract more destination elopements for me!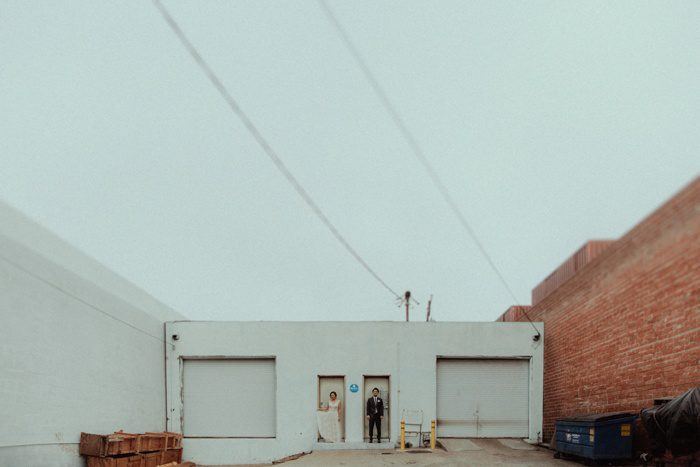 How do you get your clients comfortable in front of the camera?
We tend to walk around for a bit before I even take my camera out. We'll hang out and when I feel we're at a good point of comfort, I'll just say, "Alright! Let's go make some magic!" or something silly like that. While shooting, I just ask them to be into each other, embrace each other, laugh with each other, and I step back and do my thing. I allow them to just be themselves in front of my camera right from the start, and then I'll direct them for any specific ideas I have in mind.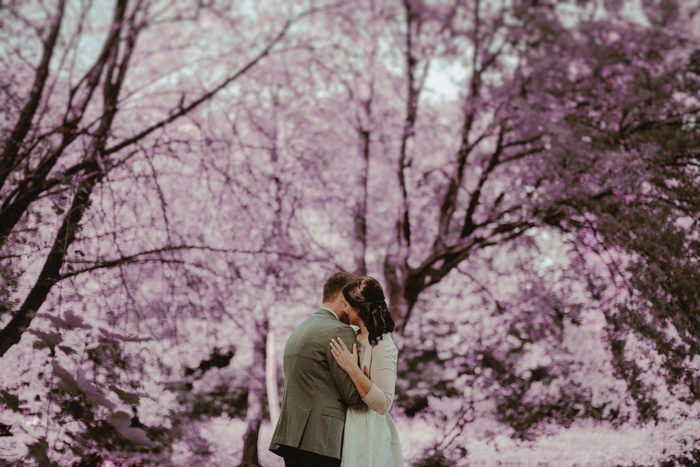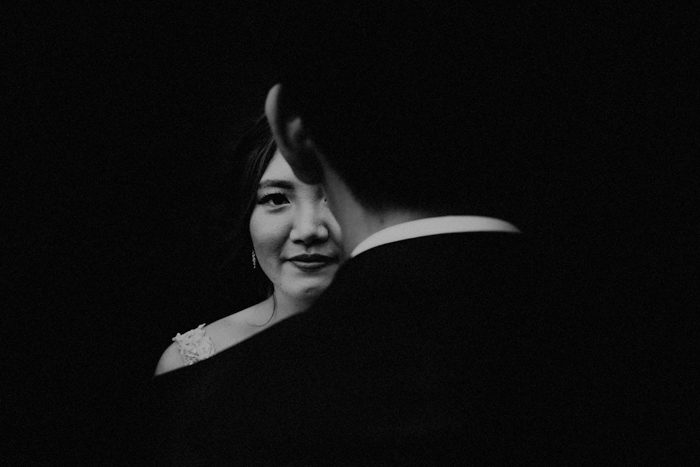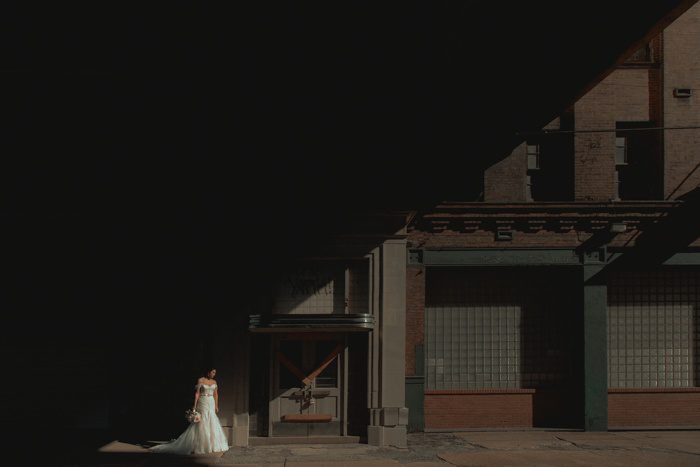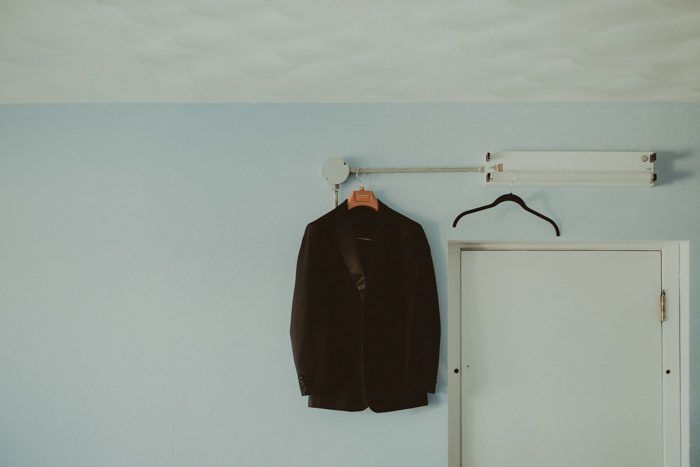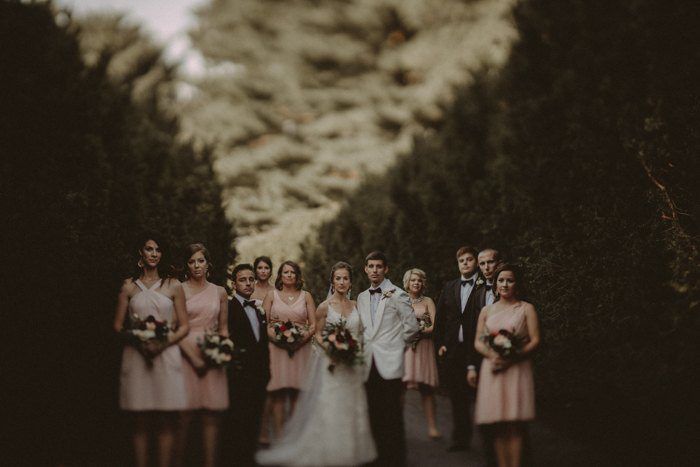 What is your data management workflow?
Yes! SO IMPORTANT! I back up to two external hard drives on my studio computer and also to two portable external hard drives that I always carry with me. I always have files on me and in other locations.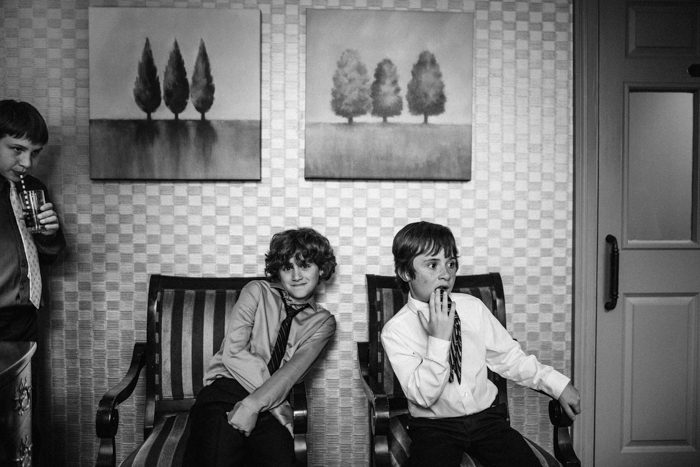 How do you keep your business organized? Do you use a client management system?
Absolutely! I use Tavé and it's the best expense for my business. Automation for admin work is SO WONDERFUL!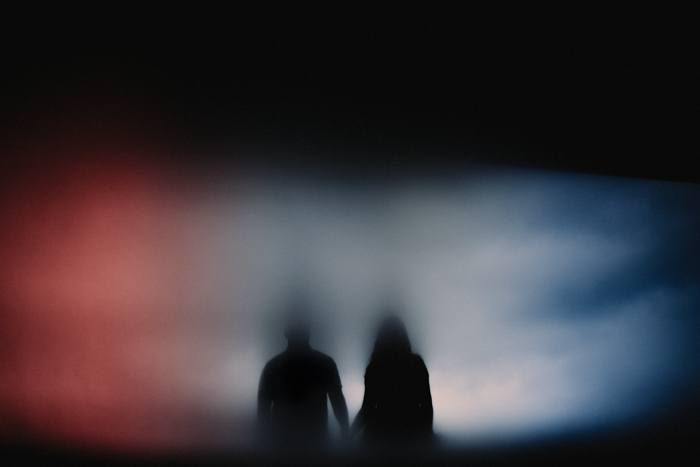 How do you organize/schedule your work week?
I don't keep a schedule at all, honestly. I just try to start working before 9:30 am. I create a to-do list using Trello some days, if I have a load of work to do. Other than that, my plate is never really overfilled, so I always have an idea of what needs to be done day in and day out.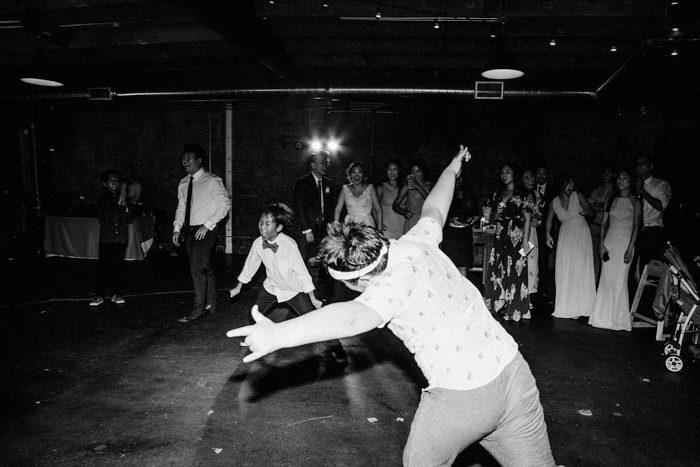 How much of your time is taken up by social media?
A WHOLE BUNCH! But, not so much for business, more because I'm on the staff for LOOKSLIKEFILM, so I have to moderate and admin our groups and perform other tasks for us. For my own business, I try to hop on Instagram for less than one hour per day. On the whole, I've actually cut my activity on social media down quite a lot. I was addicted for well over three years, but now I set aside time to get on.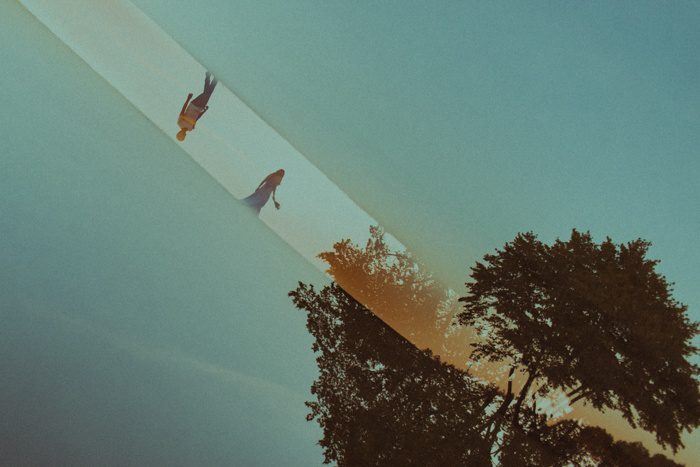 How has social media affected your business?
It's brought me a ton of business, just by sharing work and tagging the clients! Other than that, I look at social media as a thing that is happening in the current time we live in. If I start thinking about it any more than that, I'll get sucked into being addicted to it again, no doubt.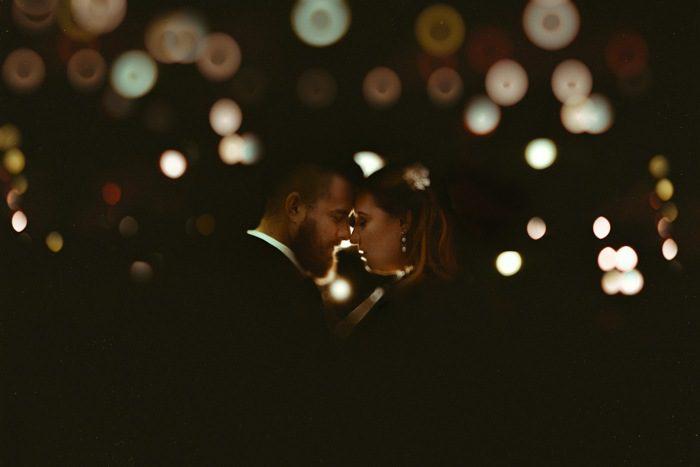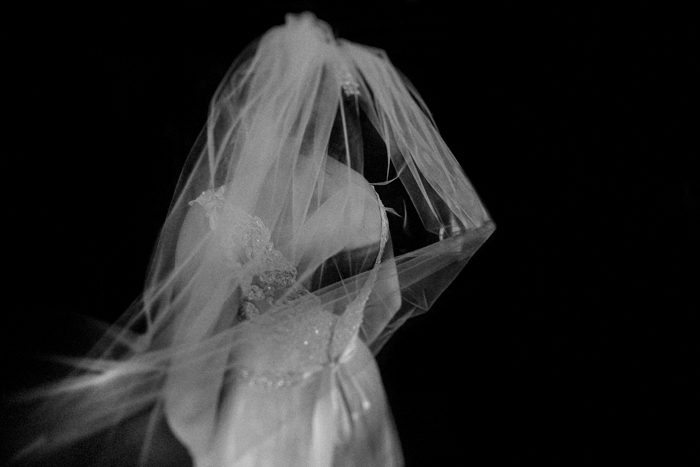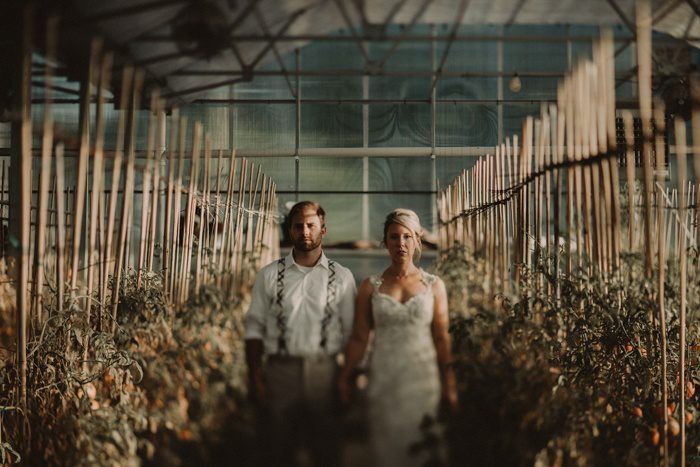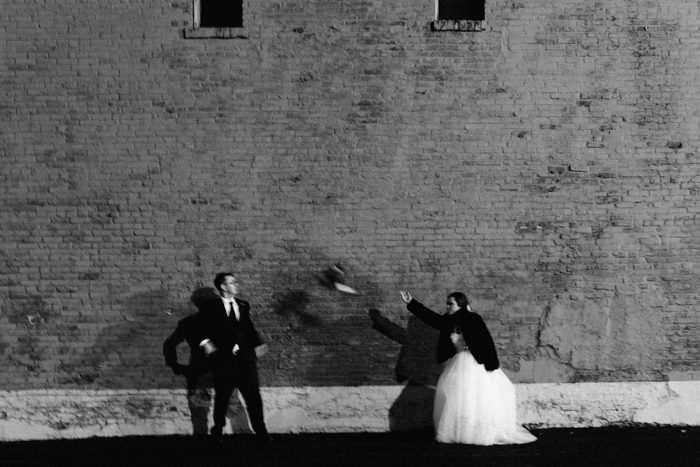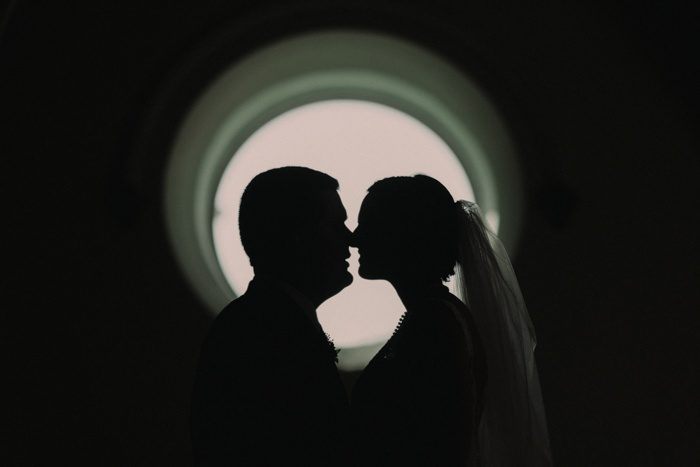 List all of the gear that you bring to your weddings:
Canon 5D Mark III
Canon 6D
Tamron SP 35 1.8
Tamron SP 45 1.8
Tamron SP 85 1.8
Yongnuo YN-560 II flash
Prism
Light up toys from Amazon
Other weird stuff, haha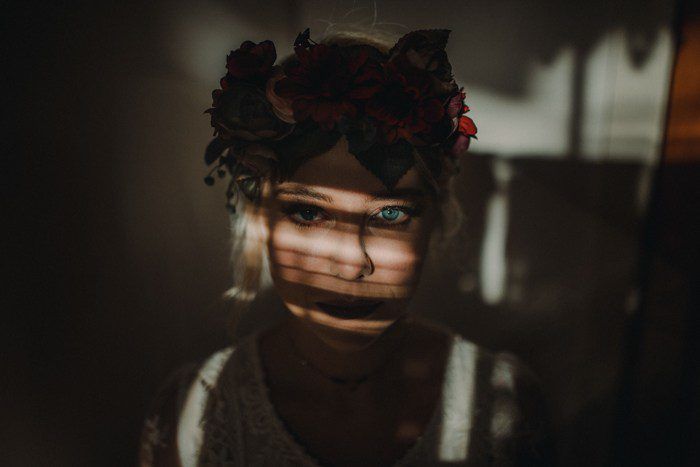 How have you continued your photography education?
Even though I spoke at a lot of workshops in 2017, I took away A TON from some of the other educators. I also just talk with my photography friends quite a lot through video chats and we discuss business ideas a lot, so that's always helpful! In 2018, I'm actually going to attend a couple of workshops to learn more!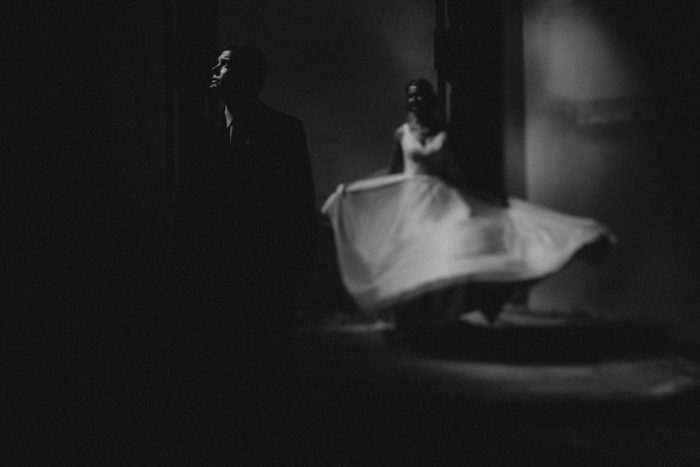 Do you have any bucket list locations that you hope to shoot at one day?
Not really! I love everywhere. My whole motto is creating awesome photos anywhere, so I don't have any special places in mind. If I had to choose between New Zealand or a Holiday Inn Express in New Mexico, I'm going to New Mexico, because it's more challenging.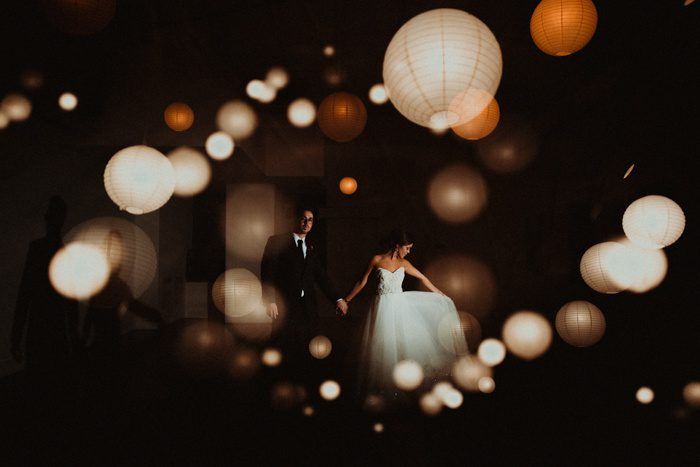 What is your favorite image that you've taken?  Can you describe how you created it? What is it that makes it different?
Now THAT is a difficult question. It would have to be my lantern photo. It's a quadruple exposure and I think it's different because it's simply visually different and interesting. Here's how I created it:

For the first exposure, I placed the subjects in the middle of the room and set up my off-camera flash on a light stand at a 45-degree angle from the subjects. The flash was just off to the right of the frame when you're viewing the photograph. I set it at this angle because I wanted the light to just brush in front of them at an angle, to make sure they're lit properly, but keep the shadows pretty dark at the same time. I took a look at the back of my camera, and they were lit so great! So, I told them to head back down to the dance floor to party, and I proceeded with the next exposures.
I knew I wanted to create something a bit magical, and since I had already decided on four total exposures, I had three left to shoot. These lanterns were interesting, but how could I take it to another level? While I was preparing for the second exposure, I looked at the back of my camera and noticed I turned my focus ring a bit, and the lanterns were out of focus. Now, I had these beautiful bokeh spheres! I decided to layer these into the composition.
For the second exposure, I turned off my flash and trigger, as I only need to expose for the light of the lanterns, so more light was not needed. I exposed normally for the lanterns on the ceiling, and kept the lanterns in focus for the shot, and really angled my camera up to push the lanterns down to the bottom of the frame.
For the third exposure, I threw the lanterns out of focus and flipped my camera upside down. This created two things. Firstly, I now had an interesting play on depth perception. Most of the lanterns were in focus from the first two exposures, but now there were some that were really out of focus. It just played with your eye, and therefore, your brain. Secondly, I now have an interesting diamond shape with the subjects right in the middle of the created shape! Cool!
For the fourth and final exposure, I took a normal shot of the lanterns on the ceiling completely out of focus to create two layers of lanterns in focus and two layers of lanterns out of focus.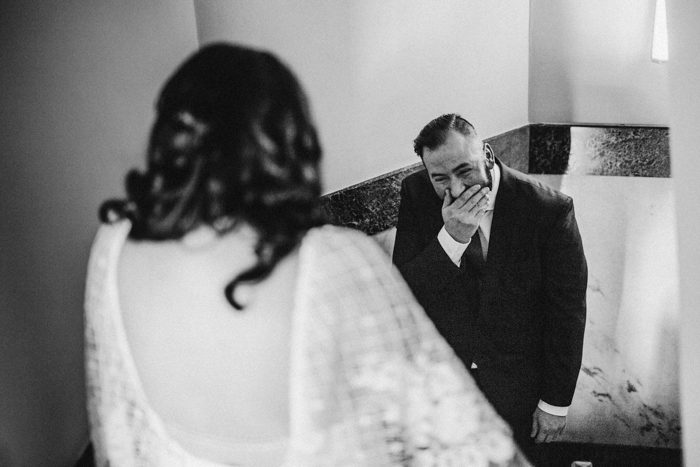 Do you have any advice for those who are just beginning to pursue a photography career?
Spend your money in the right places, and start with learning about business, for sure! I didn't do this, and I'm just NOW starting to figure things out on the business side of things. After that, MAKE TIME FOR PERSONAL WORK. It's important to balance out the business and art, I say art because that's how I feel about what I do for others, it's art. Otherwise, this photography thing just turns into a job. Most don't want "just a job," they want something they love. Make time for keeping that love involved in what you do.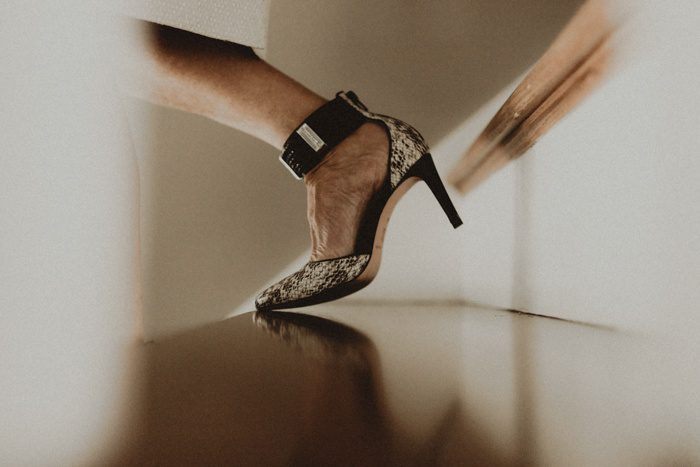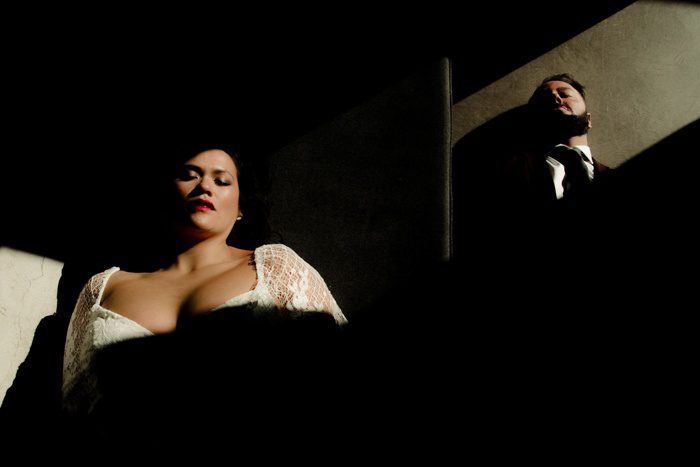 What gear would you recommend for a beginner photographer (camera body, lenses, etc.)?
Grab any entry-level DSLR camera and a 50mm 1.8 lens and JUST GO SHOOT! I'm the type that doesn't pay too much attention to gear these days. Whatever I have on me is just fine. I'm more focused on the creation process than what I'm using as gear. That said, gear is important, and can most certainly help your vision, but don't expect gear to save your vision, it can only enhance it.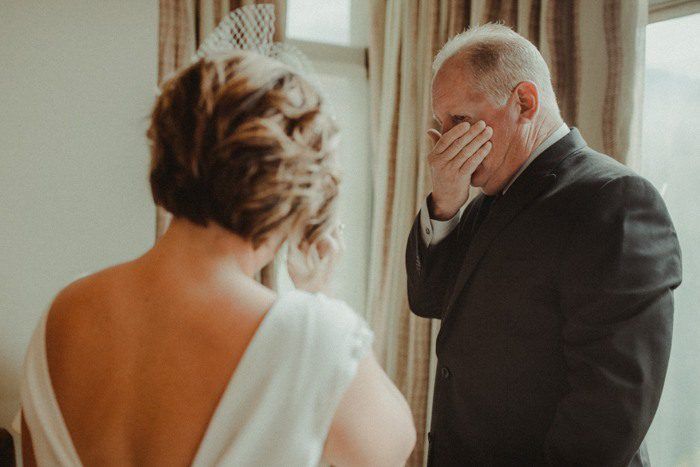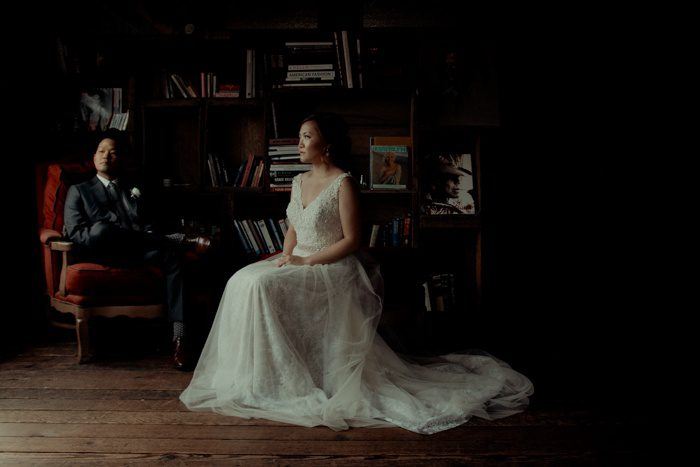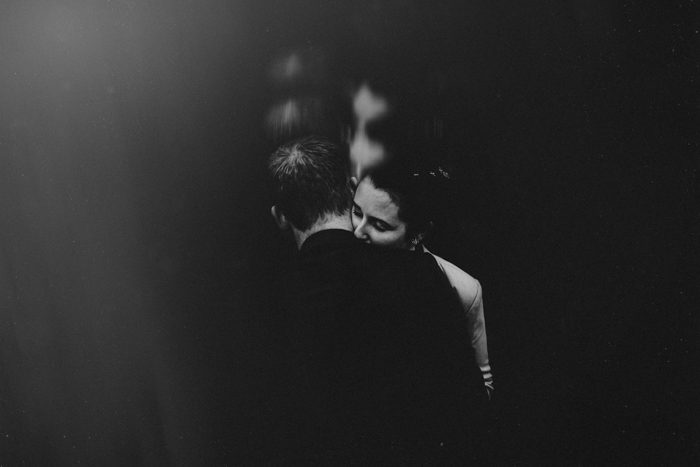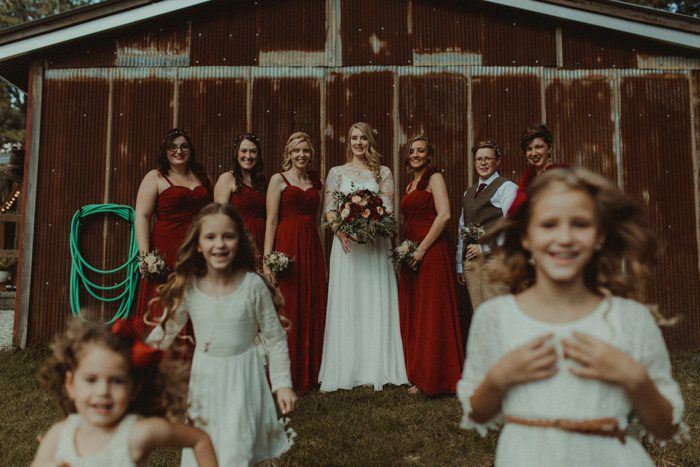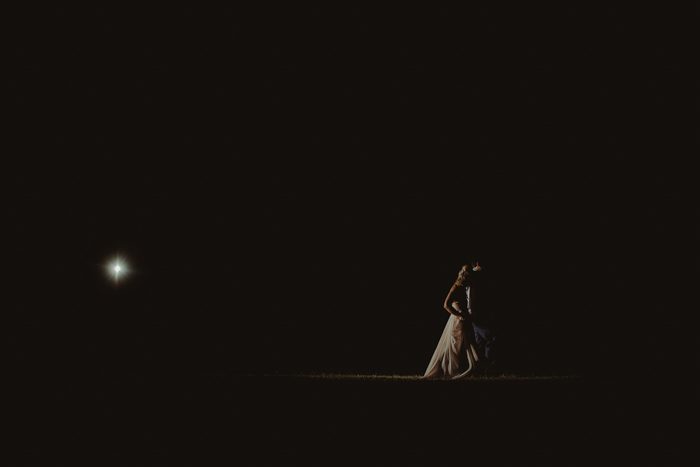 What's playing in the background while you edit?
Usually, instrumental bands like Sigur Ros, Explosions In The Sky, This Will Destroy You, Mono, Mogwai, bands like that. I also love the playlist on Spotify called The Most Beautiful Songs In The World. It's wonderful.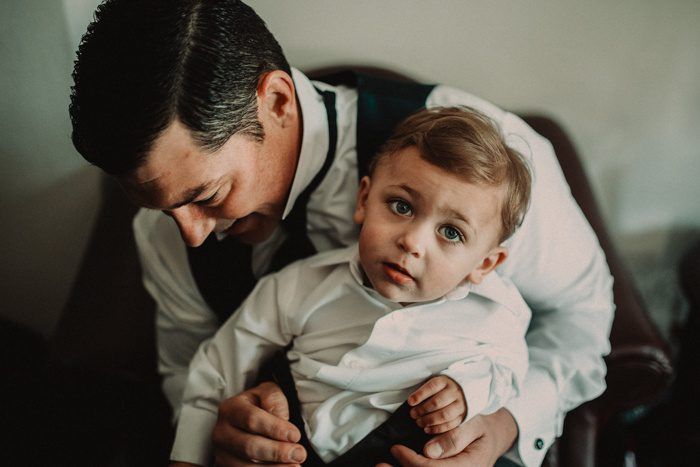 What's your biggest pet peeve in the wedding industry?
I'm not really a big pet peeve person, but I think the amount of complaining or drama in online groups is my biggest pet peeve. I totally understand wanting to vent pr getting frustrated, but a lot of the things I see being complained about seem just really silly to me. I'm not worried if an aunt of the groom at the wedding isn't a big fan of how I do things, or if the wedding venue wasn't pretty, or if the food wasn't that great. While some of those things should be addressed with the appropriate parties at times, I choose to spend my energy on more productive things, rather than letting the little things get to me. I don't know if that makes sense or not, but something like that. haha.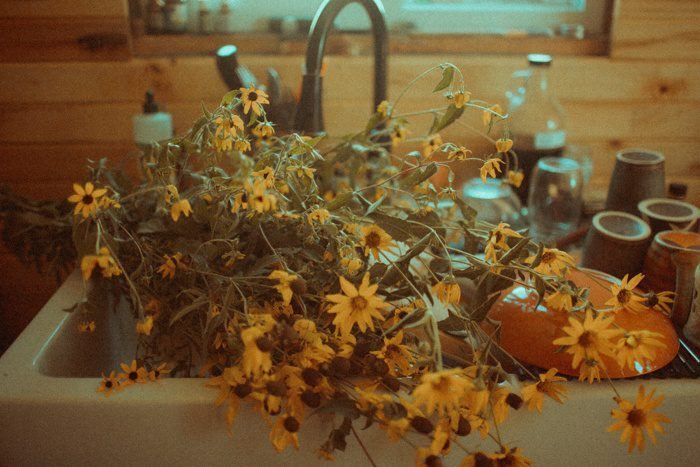 Best advice you've ever received about being an artist, business person, or happy human?
Use your energy in the places that are good for you. Don't waste your energy on the toxic things.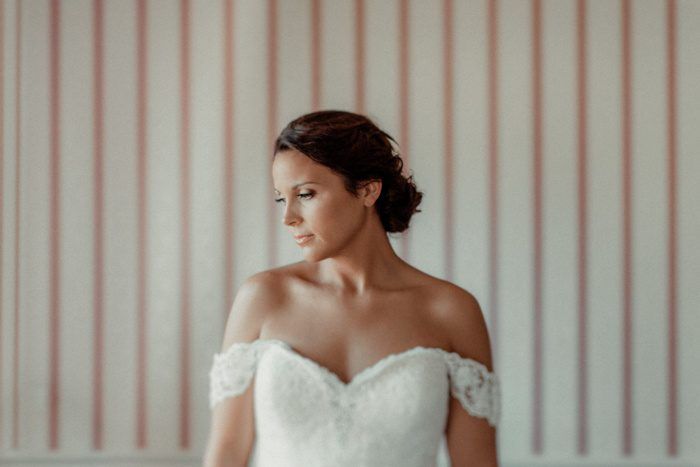 What's next for your business?
To be honest, I hope to break into the world of being a photographer with an agent and displaying my work in exhibitions and doing more commercial work in the future. My heart lives in my personal work, so I'm working on laying the foundation for that chase right now. I'll be shooting weddings for a little while longer, I'm sure, though!
Is there anything you want readers to know about that you're working on or where they can learn more from you?
Join my Facebook group, Institute of Imagination by Jacob Loafman! This is an educational group where I focus on solely the creative side of our businesses and how important personal work is. This includes challenges, tutorials, live videos, etc. I want to open up minds and help people discover what they really want to create!
Where can people follow you and your work?
Instagram – @jacob_loafman
Personal Work Instagram – @__loafy__
Facebook – Jacob Loafman Photography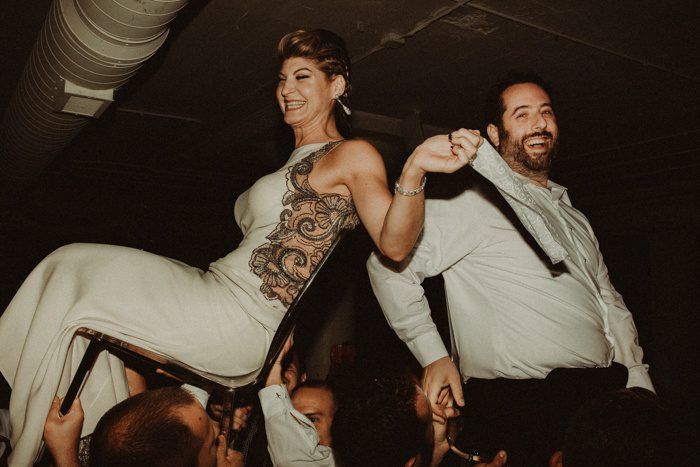 Thank you to Jacob Loafman for taking the time to complete this interview! If you can't get enough of Jacob's unique use of light and multiple-exposure images, then check out his Junebug portfolio for more goodness!