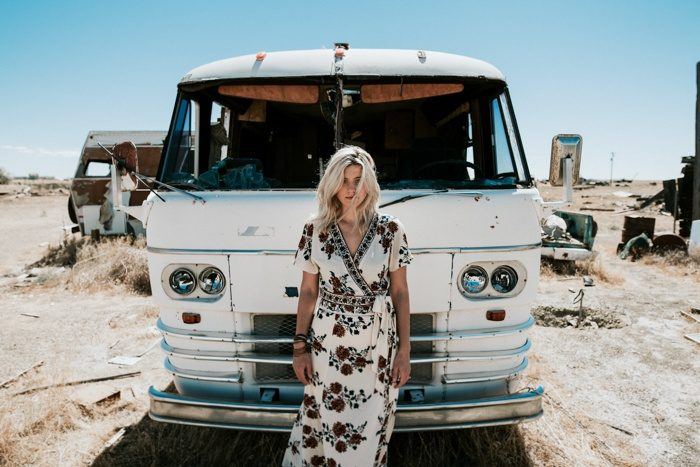 photo by Eric Kaiser
This month's Photographer Spotlight Interview is all about Illinois wedding photographer Kristen Kaiser! Kristen opens up about the highs and lows of owning your own business, how she connects with her clients, and her love for The Office (seriously though, she even started her own Facebook group for photographers who love The Office and it's pretty much the greatest thing). We admire how transparent and vulnerable Kristen gets in the interview and how it translates to her images – there's no hiding how much heart and soul goes into her work! So enjoy, friends, you're in for a treat – rit dit dit di doo!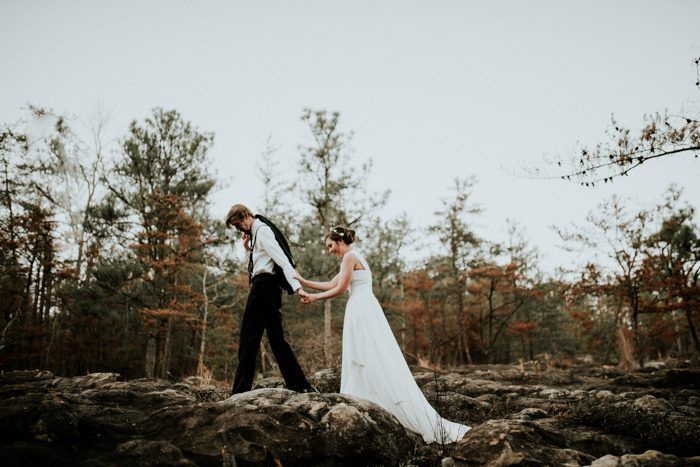 all photos by Kristen Kaiser
Introduce yourself! – how long have you been shooting and how old is your business?
Hey, guys! I am so stoked about this! I'm Kristen and I shoot with my husband, Eric. I've been shooting for almost three years now and 2018 will be our third year in business! We primarily photograph weddings and elopements in the Chicago area and travel often as well. I'm insanely sarcastic, have an unhealthy obsession with The Office and have a love/hate relationship with french fries. Eric and I have been married for almost four years and we love traveling together, being outdoors, and entertaining as much as we can! I'm super stoked you found yourself on this article and I hope you enjoy it!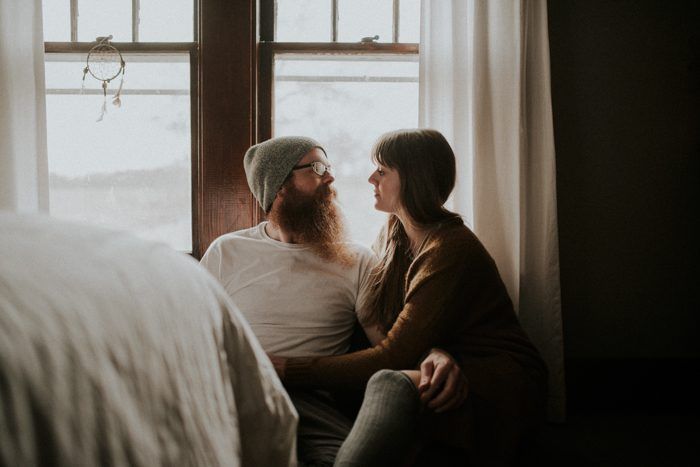 Describe your workspace/studio.
My hunky + handy husband built me an incredibly beautiful office space in our home! It's pretty minimal decor wise but provides the perfect environment to create, edit, and chat with our lovely clients! If we're being honest though, there's usually six coffee mugs on the desk, gear EVERYWHERE, packing boxes stacked in the corner, and a half eaten bag of Sour Patch Kids next to my computer at all times. But for the sake of this interview, let's just say it's a spotless creative's haven and leave it at that.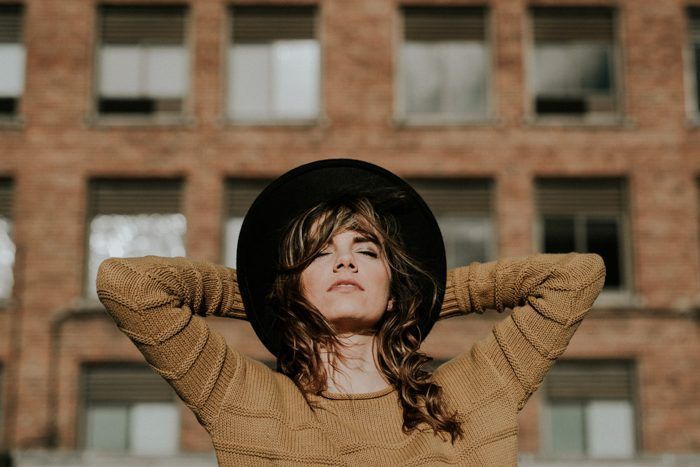 Describe an average day for you.
Every day is completely different, to be honest (which my ADD brain LOVES), but we'll go with a typical day! I usually wake up, brush my teeth, and have a bowl of oatmeal and a clementine while I watch The Office. OH, you mean professionally! Sorry. Dad humor. I usually start my day by tackling my inbox! Depending on the season or the particular day, this can take a few minutes to all day. After emails are done, I'll usually do "administrative tasks," which include creating timelines for couples, sending invoices, packaging print orders, etc. After that, I'll typically get to work on either editing, blogging + updating my website, or social media! I prefer to edit at night for some reason so I usually like to save that for the end of the day. If I have a shoot that evening, I'll spend this time prepping for my session which means getting my gear ready, going over a "story board" or inspiration for the shoot, listening to music, finding the most hipster outfit I can find and getting in a creative mindset! Okay, kidding about the outfit comment. Sort of.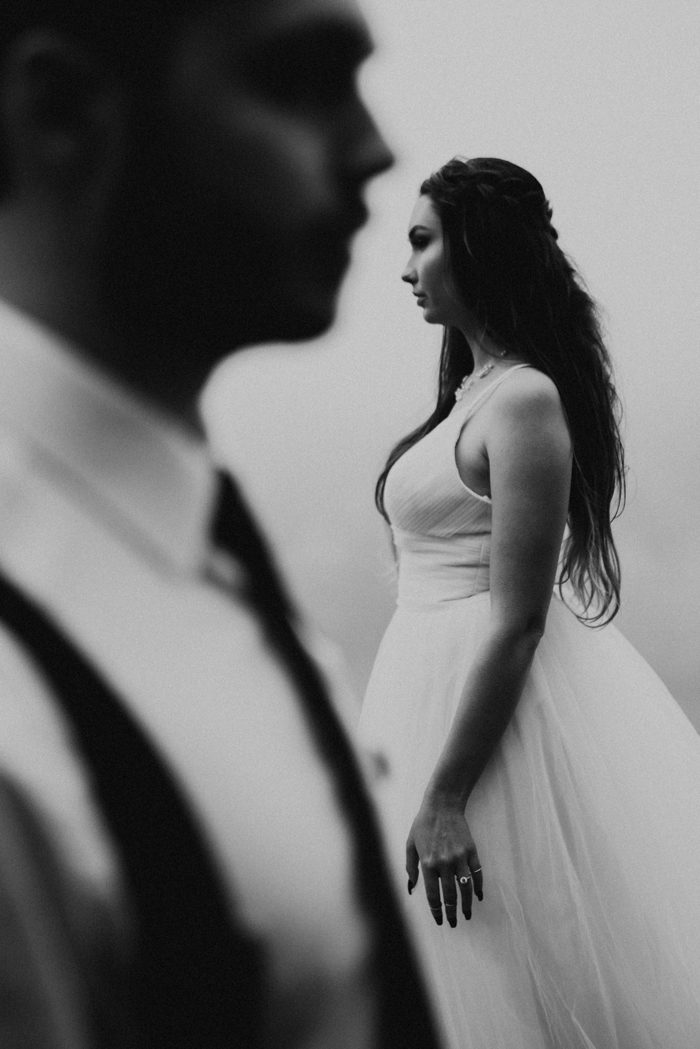 Where do you find inspiration?
So many things! Music, nature, other forms of art, my marriage, architecture, films, relationships, the form of the human body, and dreams are the biggest ones for me. Eric can probably tell you how often I wake up in the middle of the night and have to jot down a few ideas I had in a dream for an upcoming shoot. Sometimes I like to draw inspiration from specific pieces of music or a film, for example, but most of the time I get all the inspiration I need from the people I'm photographing or the environment I'm in.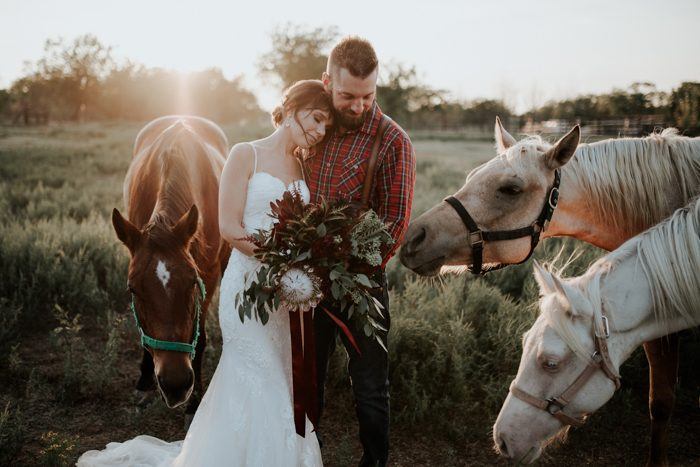 What has been a memorable roadblock in your journey to becoming a successful, confident wedding photographer?
Real talk…let's do it. I never considered the fact that people would be opposed to me pursuing a photography career. Many people I didn't know as well as close friends at the time were unhappy about my decision to change course mid-career and decide to go after wedding photography. I remember laying in bed crying many days wanting to quit because I lost friends over this business and it didn't make sense to me. If it wasn't for the encouragement of my sweet husband during those times I probably wouldn't be a photographer today, and I'm thankful he pushed me to look past those who opposed me and continue doing what he knew I loved. The reality of the uglier aspects of this industry is still very tough to navigate sometimes, and that's something I never expected going into this. But I've learned that when you're passionate and dedicated in your pursuit of something you love, there will always be people trying to drag you down. That's just the cruel reality of life. It's how you handle those situations and move forward and grow from them that makes you a better artist, business owner and human being. I've definitely made mistakes over the past few years but try my hardest every day to treat others with the upmost respect and run every aspect of my business with integrity.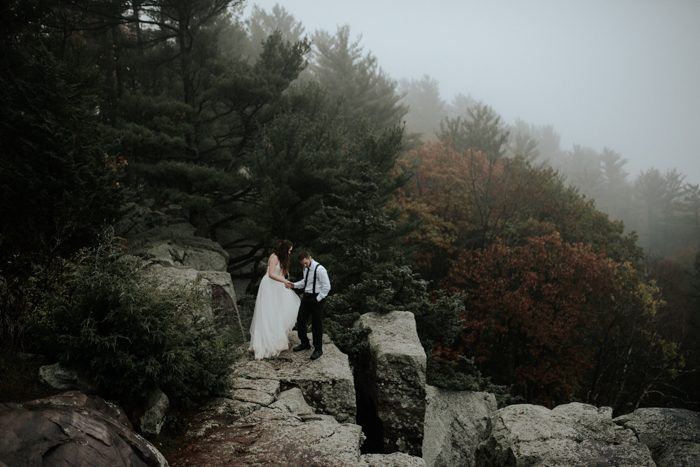 What's a goal that you're working towards?
Our goal is to BOTH go full time with photography! I've been full time for over two years now but Eric still works full time in his current job and spends all his weekends shooting weddings. With BOTH of us jumping in full time is a super scary goal, but one we're definitely working towards achieving!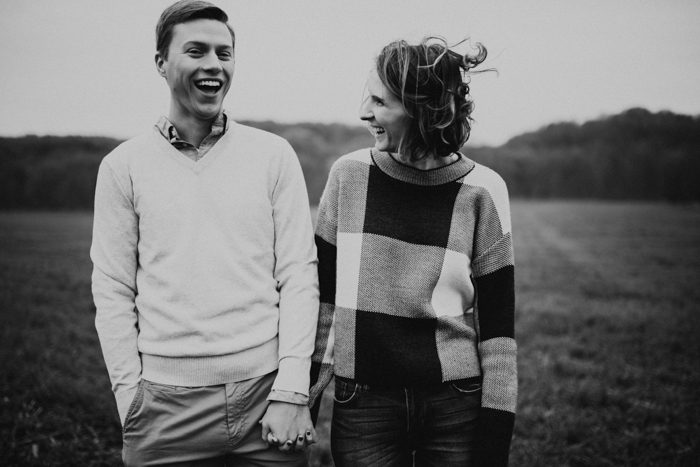 If you could go back and tell yourself anything during your first month of business, what would it be?
Don't get caught up in what other people are photographing or doing in general. Focus on your own stuff. Shoot tons of personal stuff, not stuff that you're trying to replicate. Everyone views this beautiful world through their own perspective, so why get caught up in copying someone else's perspective? On a less introspective note, SEO. I wish I would've started blogging sooner and really dug into education on SEO even though my work was ROUGH and not blog-worthy to say the least.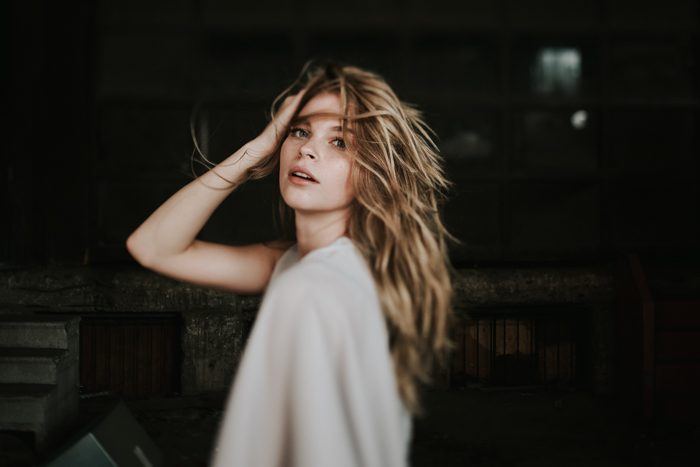 What's your favorite part of the wedding day to capture?
This changes wedding to wedding. It's ALWAYS where the most emotion is during the day though. Typically it's after the bride puts on her dress, the first look, right before the ceremony, right after the ceremony, and the celebration. Okay so pretty much the entire day hah! But if I had to choose, I'd say right after the ceremony. There's so much emotional goodness in those quick moments with the couple and their loved ones right after the ceremony when the newlyweds walks down the aisle. Always so so good!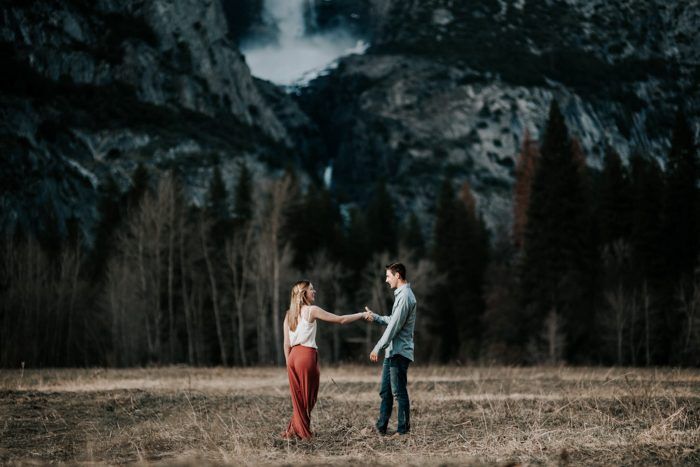 How has witnessing so many weddings impacted your life/outlook?
This is difficult to put into words, but I'd say it makes me appreciate every day of my marriage more than the last and constantly reminds me that people are what matter most in this life.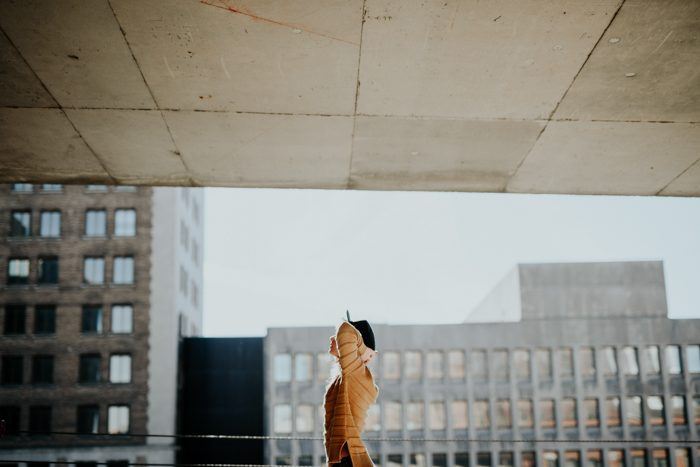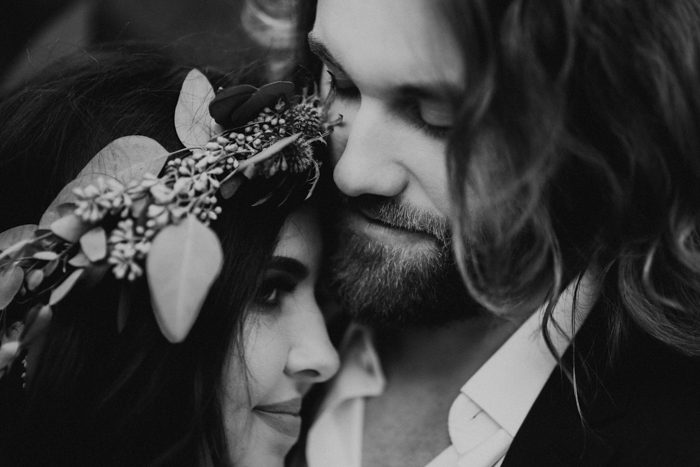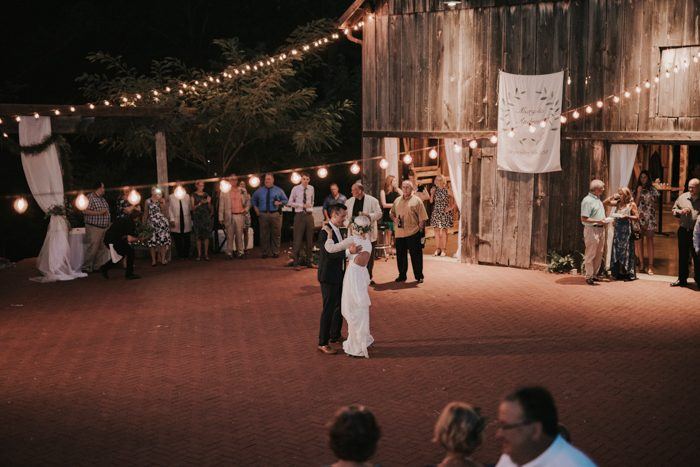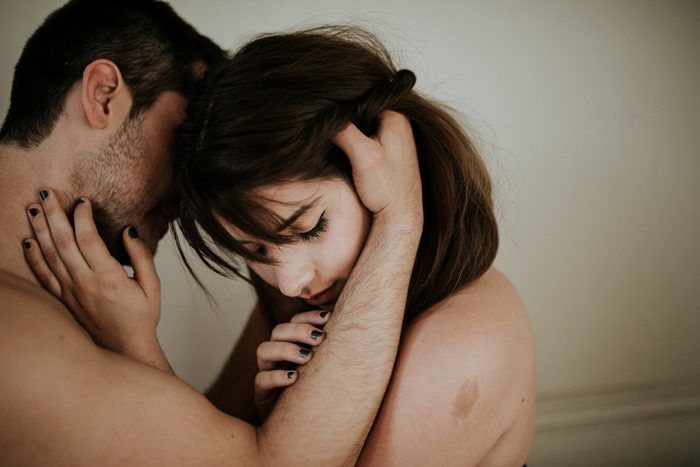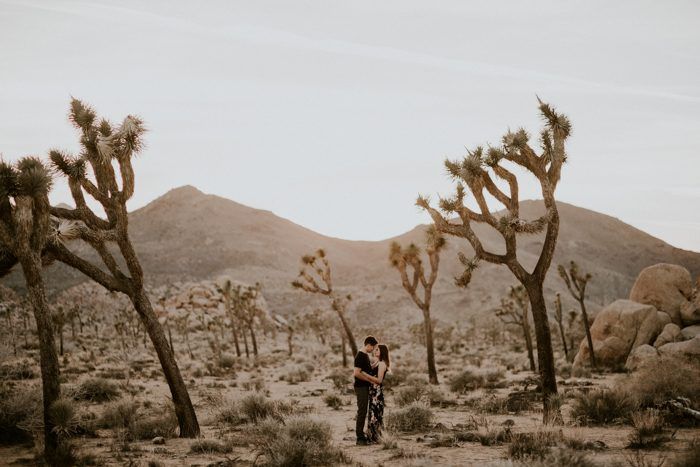 What are you doing to market your business to couples?
The best marketing I believe a photographer can do to promote future business is to give their clients an amazing experience. Word of mouth is EVERYTHING in this industry. I also spend a lot of time working on social media and SEO, but my primary marketing focus is on the couples I currently have and ensuring their experience is top notch.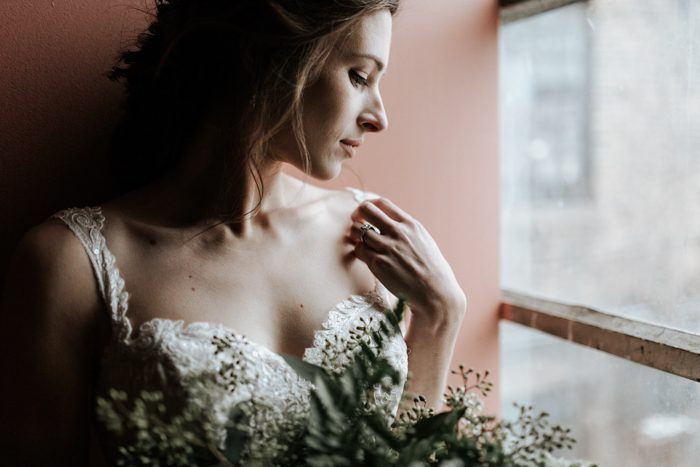 Tell us about an engagement session that stands out to you the most and why.
The first session that comes to mind is Natalie and Jimmy's engagement session. They're a super sweet couple from Chicago and we photographed their wedding last summer. I remember their engagement session was the first session I felt like I finally had a solid perspective on how I wanted the environment to be during my sessions. Up until that point, I thought I was creating a relaxed setting with open direction instead of rigid poses. But Natalie and Jimmy's love flowed so freely throughout the session. It sounds weird and to say, but they were so open and their love carried them throughout every moment we were photographing. It was like a wave of emotion and movement. I remember thinking "WHOA, this is what I want for all my couples!" So I started focusing on creating that same free-flowing environment going forward.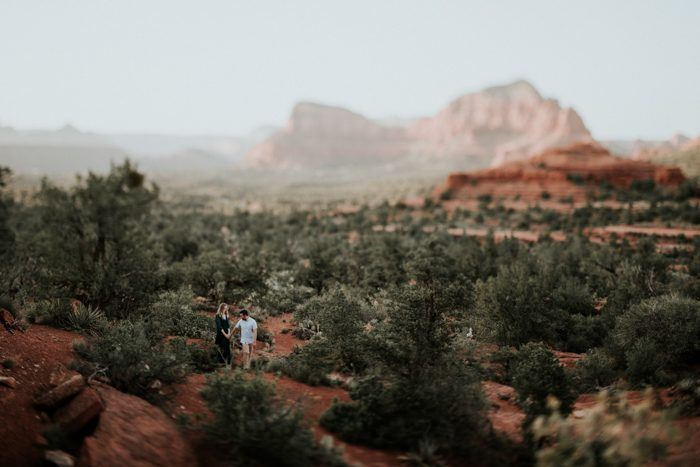 What are your 3 favorite questions to ask prospective clients?
It's funny you ask because I actually ask every couple who reaches out to me about documenting their day three questions!

What do you and your fiancé enjoy doing together?
What makes your wedding YOU?
What attracted you to me/my work?
The first question is just to get to know them better! What couples do on the weekends, normal work nights or day- to-day says a lot about them and their overall vibe! Which is really neat because most of the time we have a lot in common. I also ask couples about what makes their wedding truly them to get a better idea of their wedding vision. I connect with clients most who are focused on the emotion and meaning of the day rather than the details of the day when it comes to this answer. Not that details aren't rad, but the couples who are focused on what REALLY matters during their wedding day usually end up being closer to us! My last question is what first attracted them to myself or my work. And I promise I'm not fishing for compliments! Most couples say that they love how natural and unforced my photos look. That you can get a sense of the couple's personalities and connection just from an image. Which WHOA not only is an insanely generous compliment, but it also allows me to know what it is they are looking for in a photographer!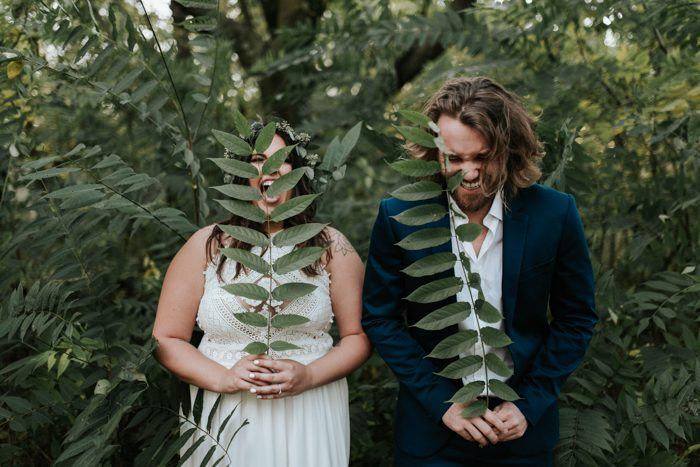 Do you stay friends with your couples after the wedding?
Heck yes!! The relationships I've built through this business is something I'm most grateful for. There are lots of past brides I grab coffee or lunch with on the regular and couples that Eric and I do drinks with often! I especially love when past wedding couples hire us for lifestyle or anniversary sessions because we not only get to see them again, but we get to be a part of celebrating another milestone in their lives! It's super humbling and always such an honor.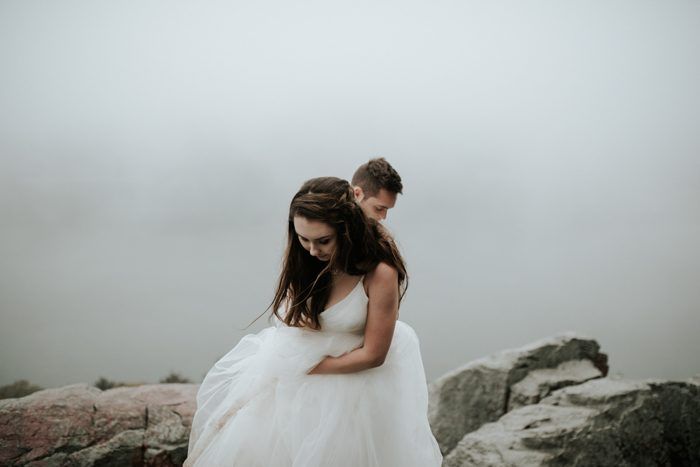 How do you get your clients comfortable in front of the camera?
I could talk about this for hours! My belief is getting clients comfortable in front of the camera starts from the very first email. Communication is everything when it comes to couples or a model being comfortable with you. For wedding clients, I immediately set the expectation that I WANT to get to know them. That by hiring me you're not just getting a vendor who will wear black and show up on your wedding day with all the others then bounce. Nope, you're getting a friend! Whether you like it or not! Mainly because the more our relationship moves from client/photographer to friend/friend, the more comfortable they'll be in front of the camera which leads to more natural images! We usually end up grabbing drinks or dinner a couple times before the wedding if they're local and if not, we at least video chat and stay in touch often! One thing I do during sessions is keep things SUPER relaxed and un-posed. I spend a lot of effort investing into relationships with my couples prior to the shoot so I try to maintain that sense of chill and calm throughout the session. Music is my not-so-secret secret weapon! My Bluetooth speaker is ALWAYS on which really helps clients loosen up. And depending on the situation, a couple pre-session drinks together doesn't hurt either!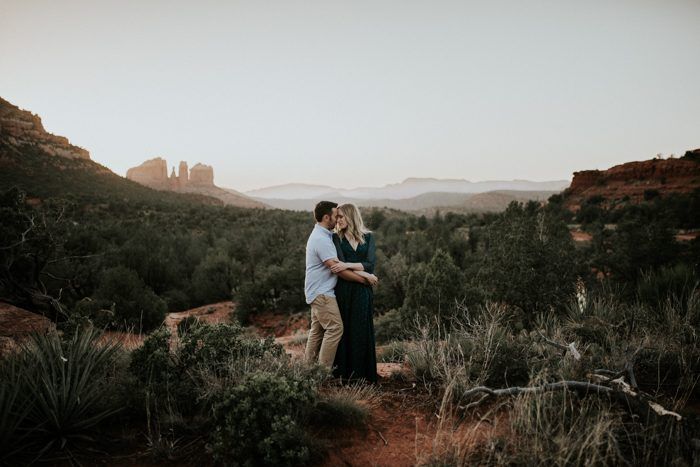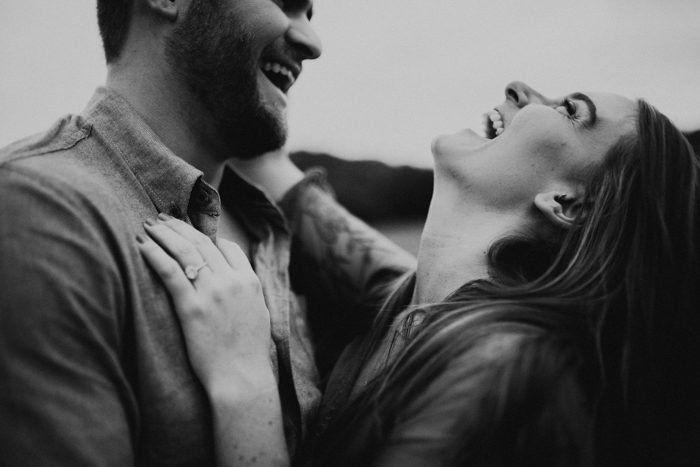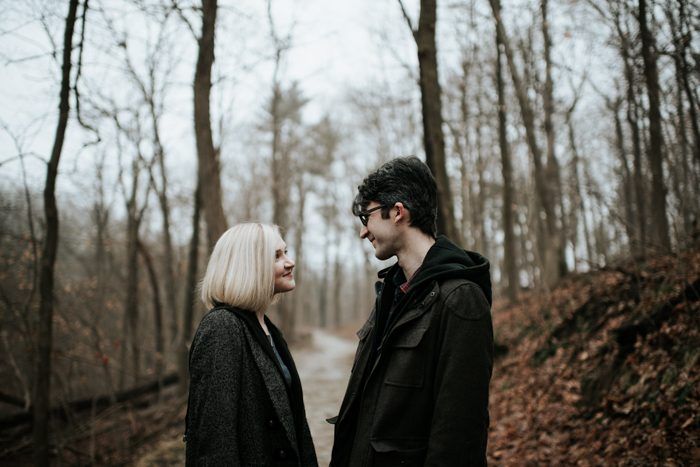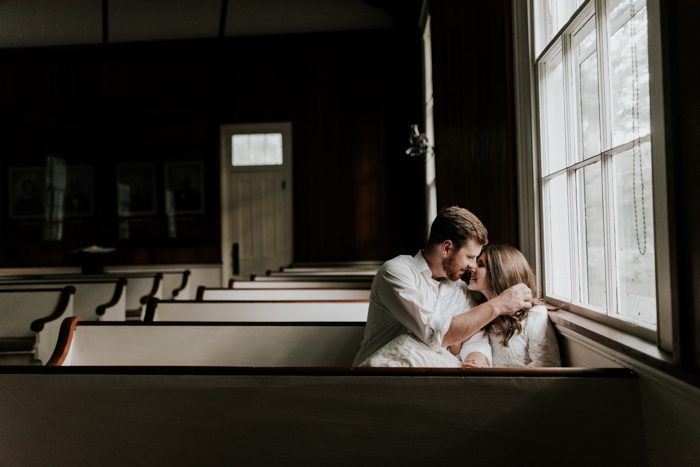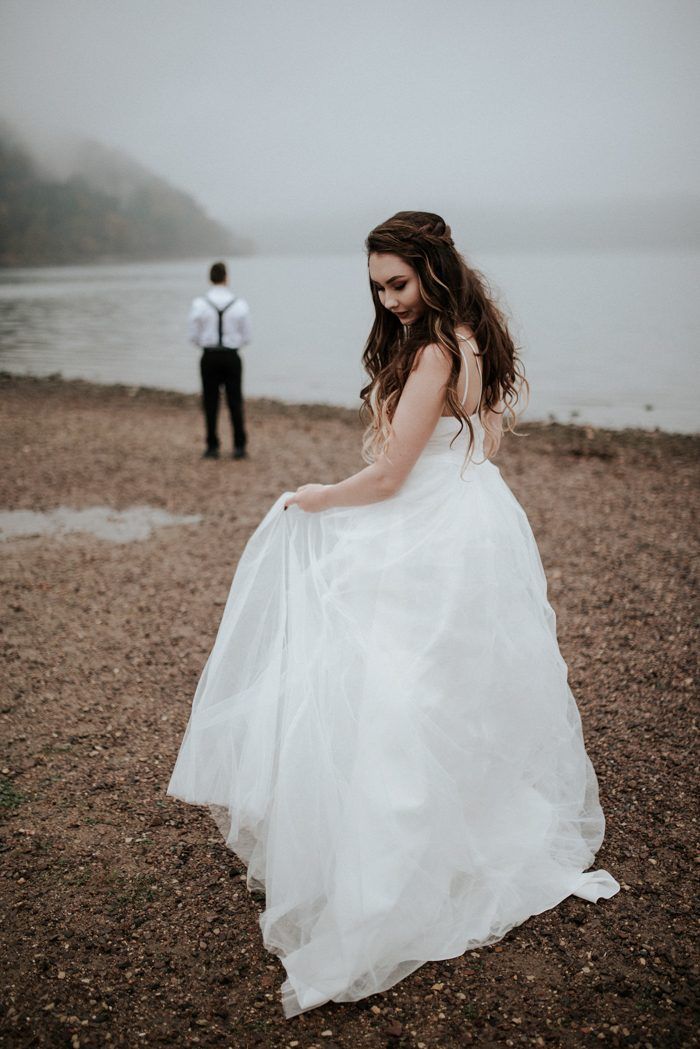 What is your data management workflow?
I'm hesitant to answer this because my system is a little complicated! But I've used it for two years now and it's worked out rather swimmingly. I use a combination of external drives, Time Capsule, Time Machine, and CrashPlan. I also keep certain drives off-site in case our house spontaneously combusts one day (far-fetched scenarios you have to think about when you're responsible for someone's once-in-a-lifetime memories)!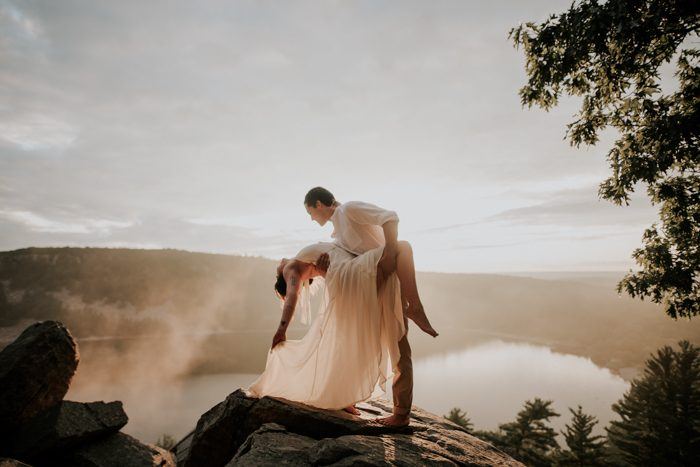 How do you keep your business organized?
I use Honeybook. 10/10 recommend Honeybook or a similar client management system in order to keep your sanity in life + business.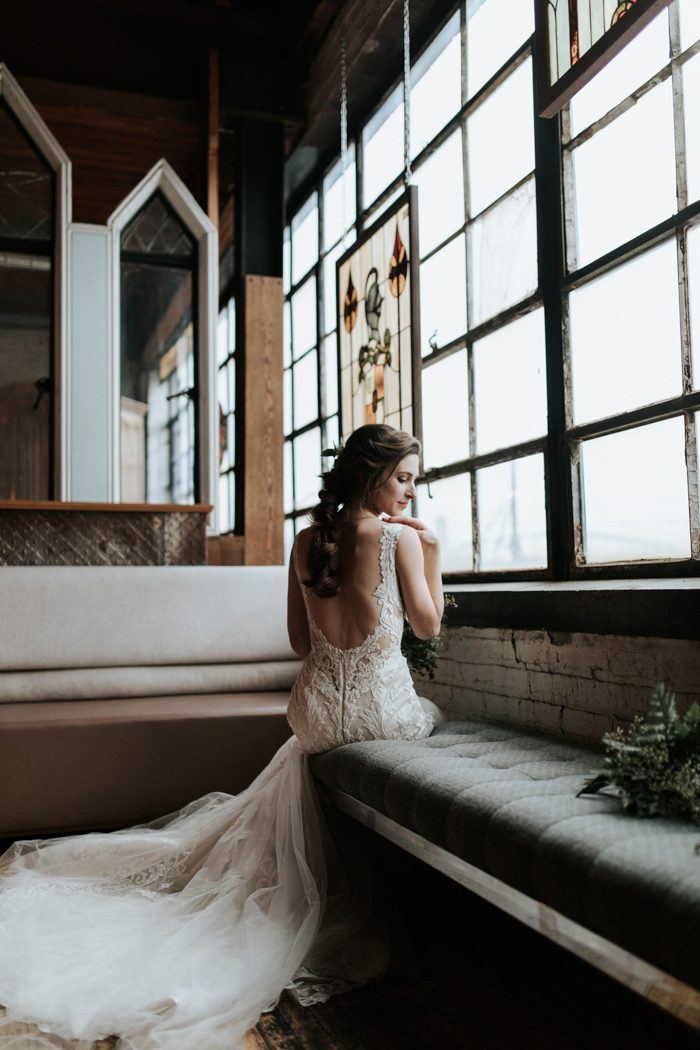 How do you organize/schedule your work week?
One of my goals this year is to have a more consistent work schedule. Working from home can be difficult if you're not a naturally organized person. I'm easily distracted so there have been many days where I've worked on a little of this, a little of that, then 12 hours later, the day is completely over and I feel like I've accomplished basically nothing. For example, right now I woke up a few minutes ago, responded to a client email, then got distracted with typing out this answer instead of eating breakfast or getting ready for the day. My goal is to have set office hours this year and schedule time off at night and on Fridays. It's a pretty advantageous one, but wish me luck!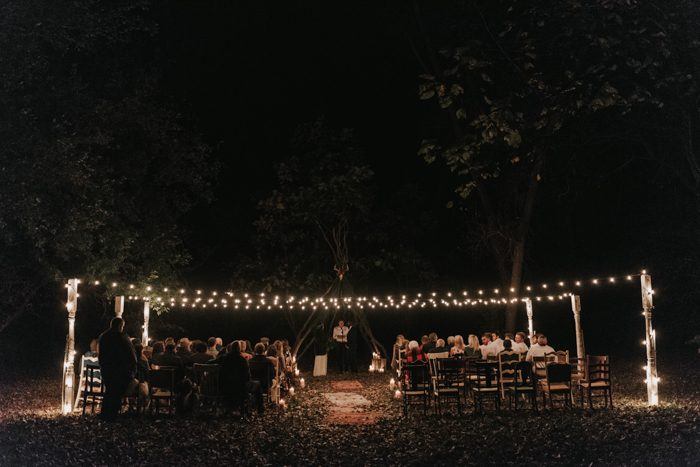 How much of your time is taken up by social media?
Far more time than I'd care to admit (insert monkey covering eyes emoji). That's definitely something I'm focusing on this year as well. It's so tough because on the one hand, social media is a huge reason why I have the business I have now. On the other, it tends to suck up your life sometimes. Having at least two or three social media free days a week is what I'm working towards for 2018. I've never been the kind of person who blocks out time for social media. I just sort of open the app and mindlessly scroll and respond to messages whenever I feel like it or am avoiding tax stuff. But I want to dedicate certain chunks of time for social media every day so I can spend the rest of the day actually working + living life.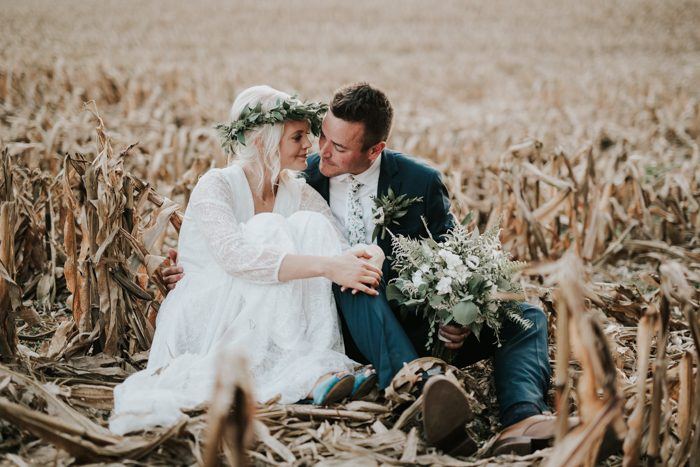 How has social media affected your business?
As much as I have a love/hate relationship with social media, it's done so much for my business. In the beginning, ALL my work came from social media. Now I'm transitioning more towards inquiries from Google and word of mouth and referrals, but I wouldn't have the foundation I do now if it weren't for social media! Not to mention all of the incredible friendships I've made with other artists!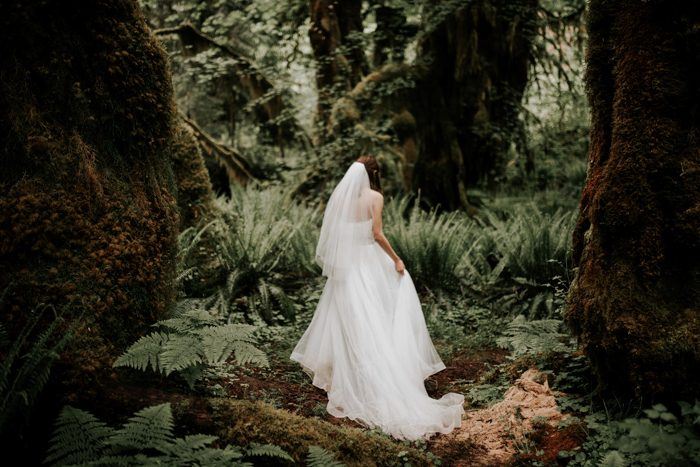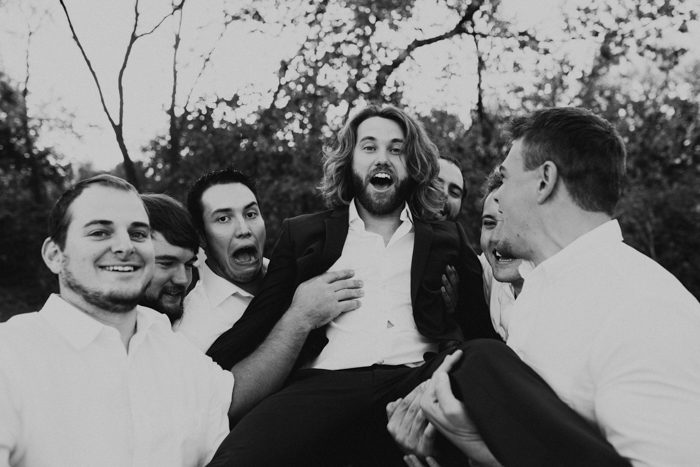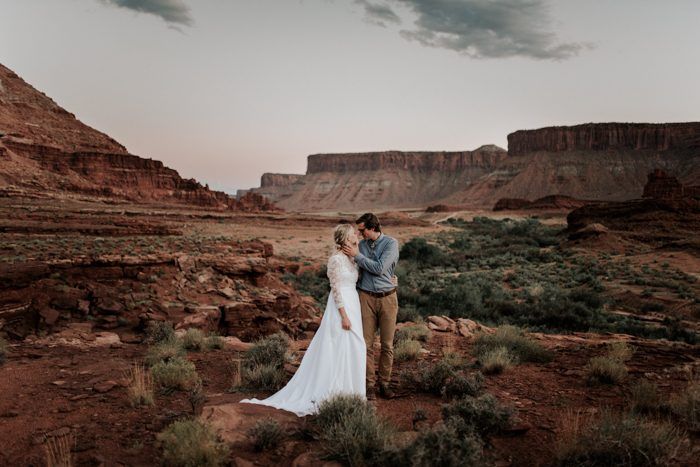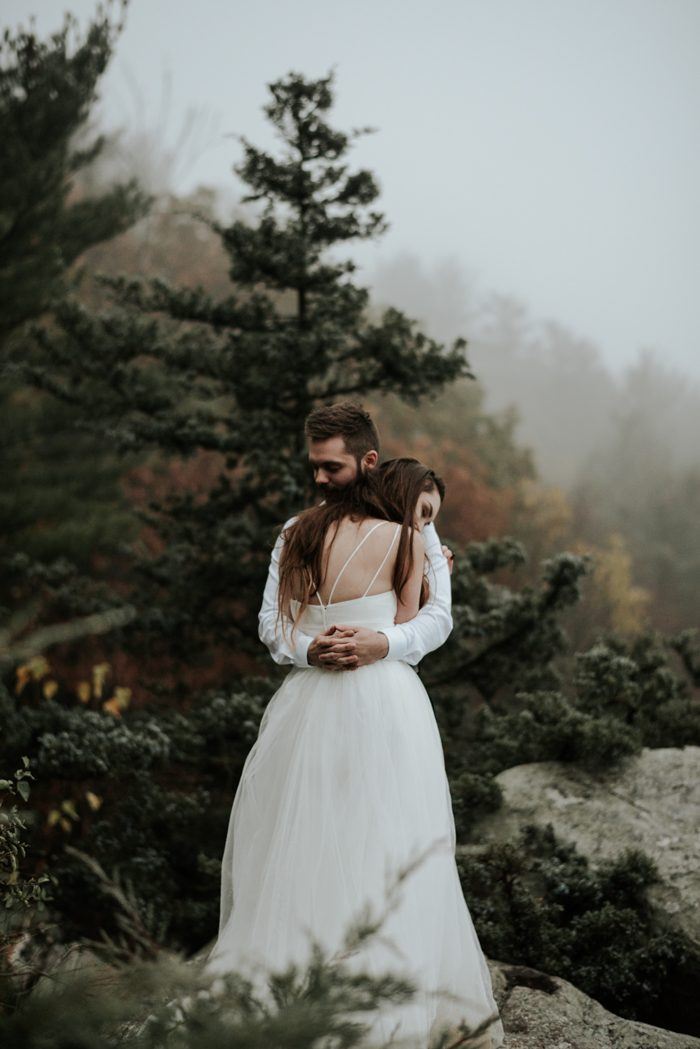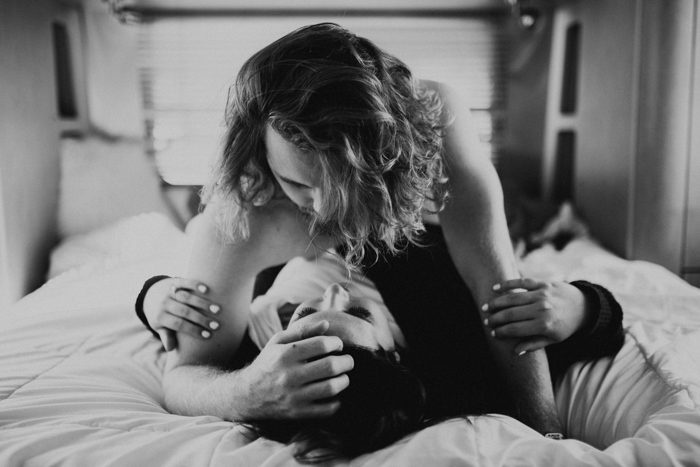 List all of the gear that you bring to your weddings:
This changes from wedding to wedding depending on the setting and whether or not we're traveling, but this is what we typically bring:
D750 (x4)
Nikon 24 1.4
Nikon 35 1.4
Nikon 45 2.8 (Tilt)
Nikon 58 1.4 (x2)
Nikon 85 1.4
Nikon 135 1.4
Nikon 70-200 2.8
Holdfast Money Maker (x2)
Nikon SB500 Speedlight (x2 and a few modifiers)
Cheetah 8' Stands
Endless amount of batteries + memory cards
So many snacks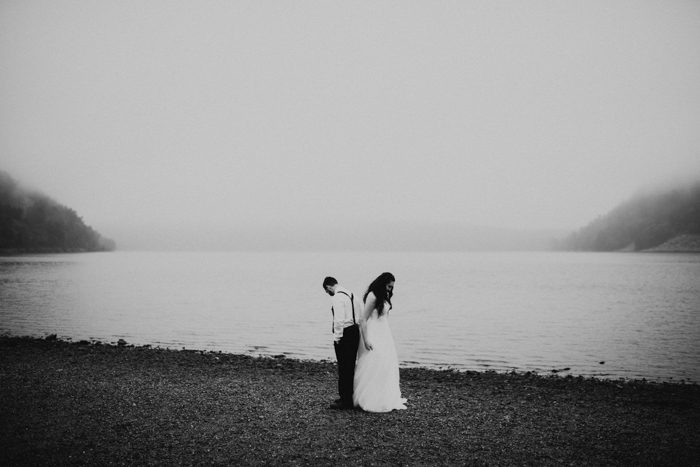 How have you continued your photography education?
I wholeheartedly believe that everyone can learn something from everyone and that's even more true in this industry! I still consider myself a new photographer so even though I do a lot of mentoring sessions for photographers, I do a lot of sessions myself as well! I've mentored with several photographers and have done quite a few workshops. In addition, I also am a Google nerd. I try to challenge myself to come up with new ways of shooting or editing techniques just to expand my creative tool belt, if you will.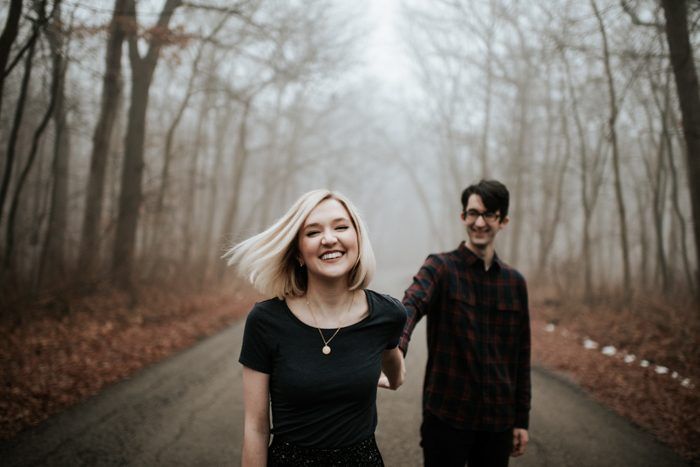 Do you have any bucket list locations that you hope to shoot at one day?
I used to! My focus has changed a bit from location bucket list goals to couple bucket list goals. I love working with couples who think out of the box and want to do something completely different for their wedding or elopement. The kind of things that will make their family and friends look at them like they're crazy, but is SO true to their personalities. If a couple is doing something completely non-traditional for their wedding or elopement day, I'm all over it! That said, Patagonia, South Africa, Switzerland and Antarctica would be incredible!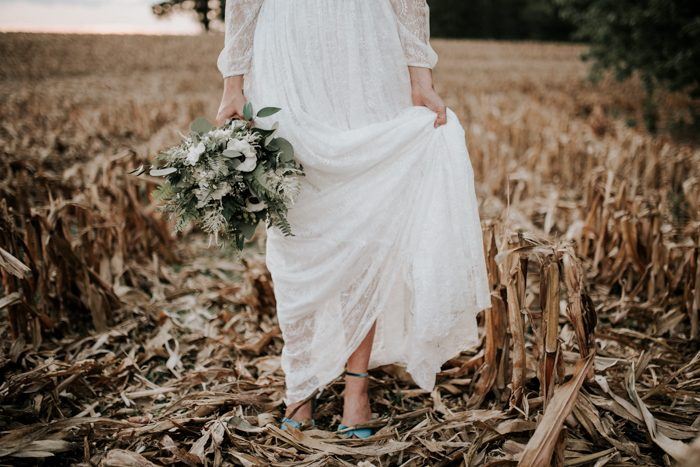 Do you have any advice for those who are just beginning to pursue a photography career?
First, you have to know what you're getting yourself into. Sometimes running a photography business can appear to be rather glamorous, but oftentimes it isn't! The majority is emails, editing, tax stuff, scheduling, meetings, etc. If those things don't excite you, then you may want to reconsider! I don't mean to be a downer but shooting is only about 10% of the equation, if that. You have to be able to wear many hats: photographer, accountant, social media guru, admin assistant, travel agent, editor, conflict resolver, web designer, creative director… the list goes on! Wedding photography is often a far more than full time job (there are exceptions to this) so it's important to consider the dedication and sacrifice pursuing this kind of career will take. If this all sounds rad to you, then go for it! If not, then there's many side gigs that can get you your creative fix!
As far as the photography side goes, shoot as often as you can. Take photos around your house, your yard, ask your family to model for you… whatever you can do to keep shooting. I remember when I was first starting out I went to the park and took hundreds of photos of leaves while lying on the ground because I was trying to figure out my aperture settings! It'll feel dorky sometimes but it's necessary! Don't be afraid to Google or ask others questions. I spent HOURS watching Youtube videos and chatting with more experienced photographers. Learning to shoot in manual mode as soon as possible was also a big one for me! As long as you have a passion for photography, are open to criticism and willing to work your tush off, there's nothing in this industry that is out of your reach.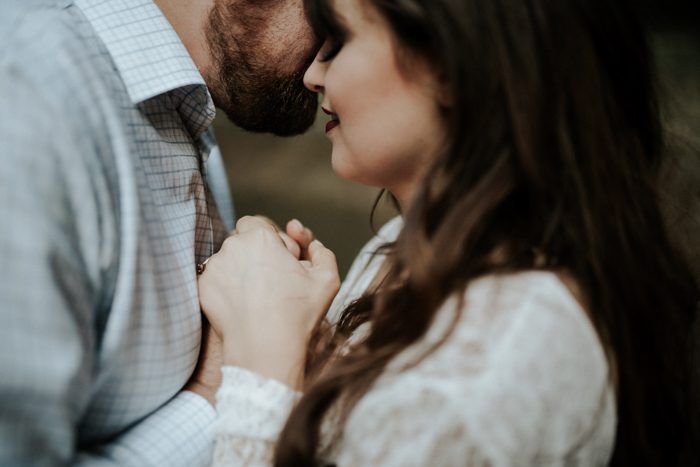 What software/applications could your business not live without?
Oh so many! Lightroom, of course. In addition, I use many of the Adobe Creative Suite programs for design work: InDesign, Illustrator, and Photoshop. A few more programs I use almost every day are Carbon Copy Cloner, Blog Stomp, Jpeg Mini, WordPress, Quickbooks Self-Employed, and Honeybook!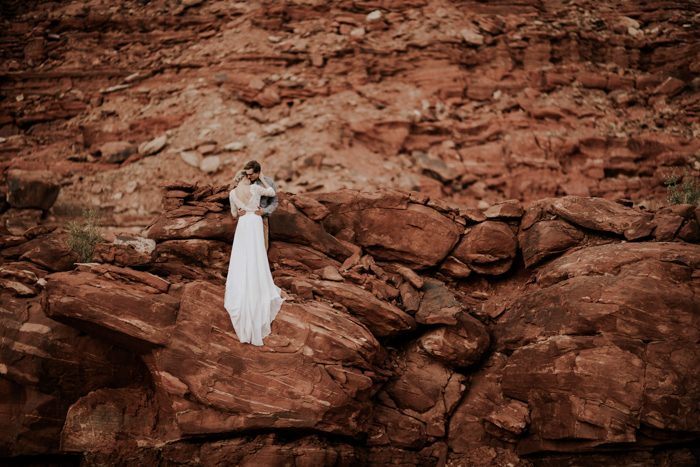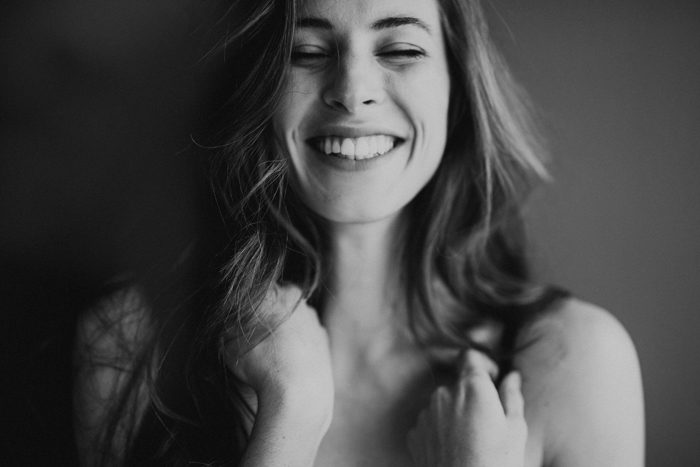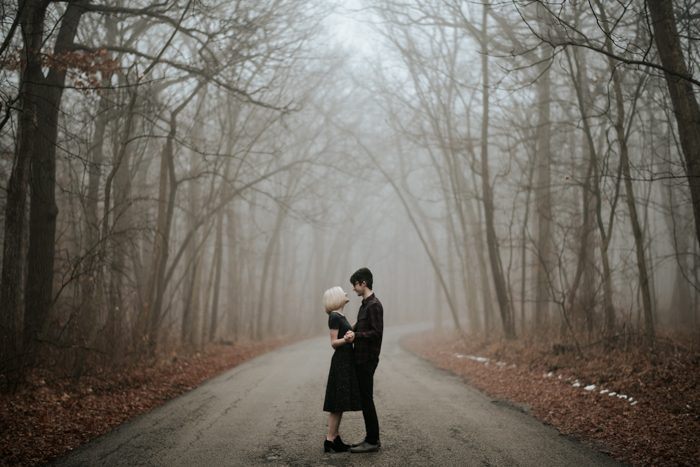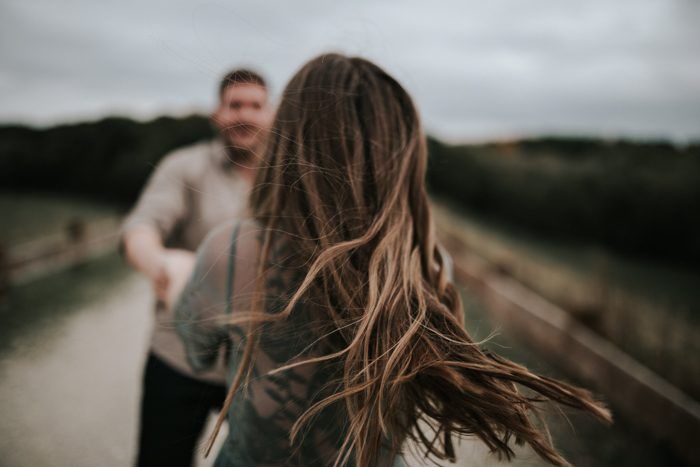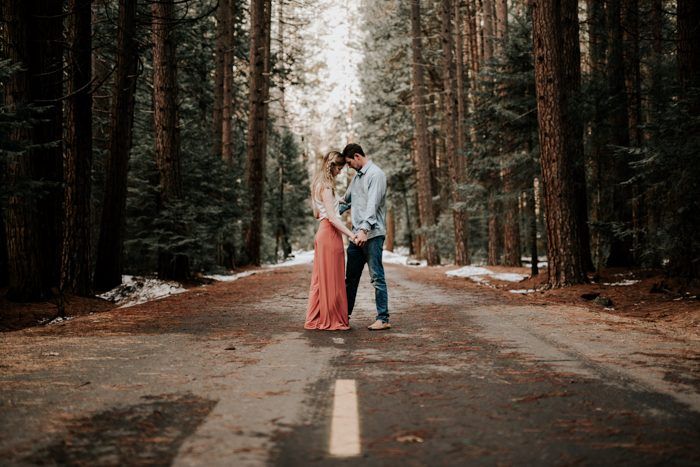 What's playing in the background while you edit?
Music wise, anything and everything. I'm usually listening to my Discover Weekly playlist on Spotify which is as random as it gets. Sometimes I'm listening to Motown, 90's Latin rap, weird alternative stuff, Bollywood, worship, reggae, spaghetti western, classical, or a nature sounds playlist (if I'm feeling cooped up in my office). Pretty much anything as long as it isn't twangy modern country stuff. Show wise, The Office. 10 times out of 10.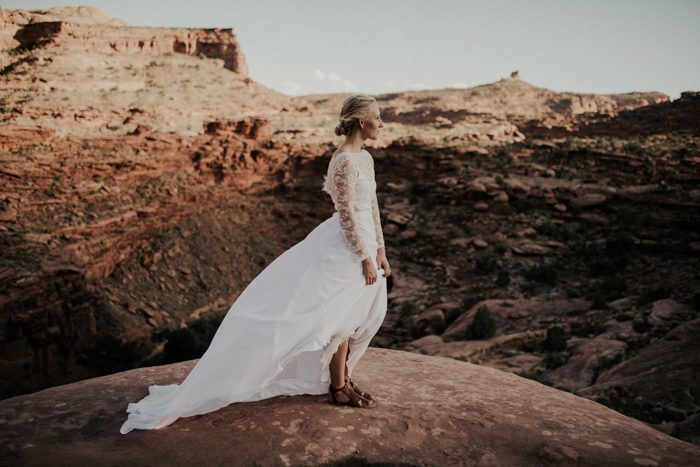 What's your biggest pet peeve in the wedding industry?
I wouldn't say it's a pet peeve as much as a frustration. But I've seen a lot of photographers get caught up in the glamour of shooting destination, "epic," and adventurous weddings and lose sight of what's most important on a wedding day. I feel like I can say this because I spent over a year of my business deeply caught up in the same thing. But I quickly realized I wasn't fulfilled in chasing after these weddings even when I got them because I wasn't focused on what will always matter the most on a wedding day: the people.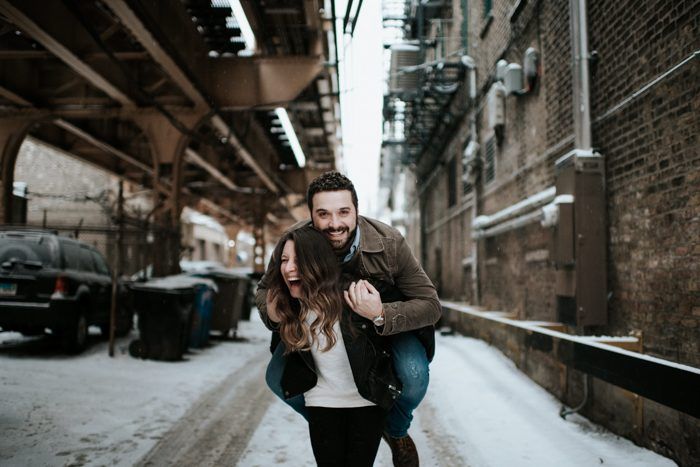 Best advice you've ever received about being an artist, business person, or happy human?
Make friends first, make sales second, make love third, in no particular order.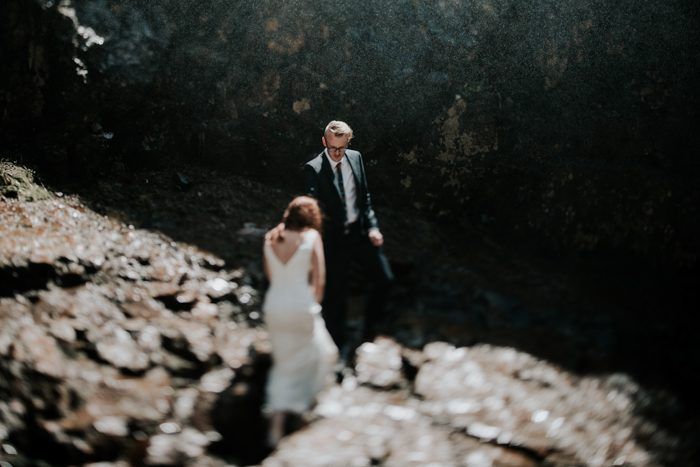 Is there anything you want readers to know about that you're working on or where they can learn more from you?
Of course! I have info on mentoring sessions as well as blog posts for photographers on my learn page. I'll also be building this out with more goodies in the near future!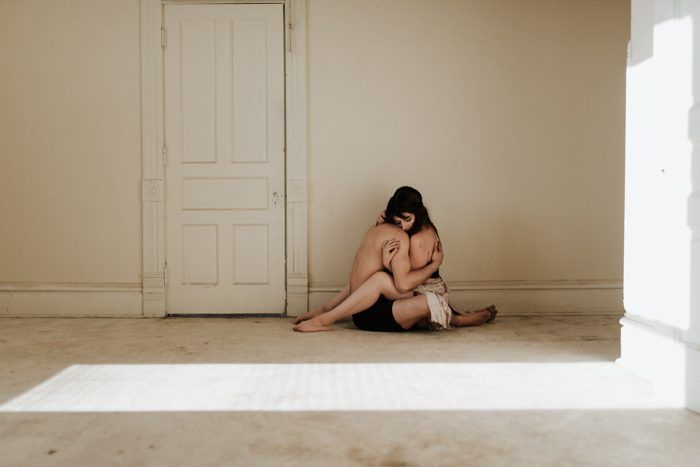 Where can people follow you and your work?
www.kristenkaiser.com
https://www.instagram.com/kristenkaiser/
https://www.facebook.com/kristenkaiserphotography/
https://www.pinterest.com/kristenkaiserr/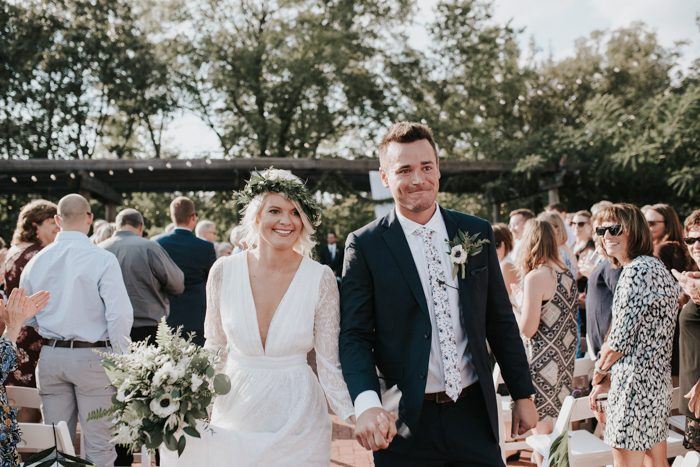 Thanks again to Kristen Kaiser for taking the time out of her Office marathon to answer and few questions and give us a look into her business! If you're loving this series as much as we are, then take a look at our other Photographer Spotlight Interviews!