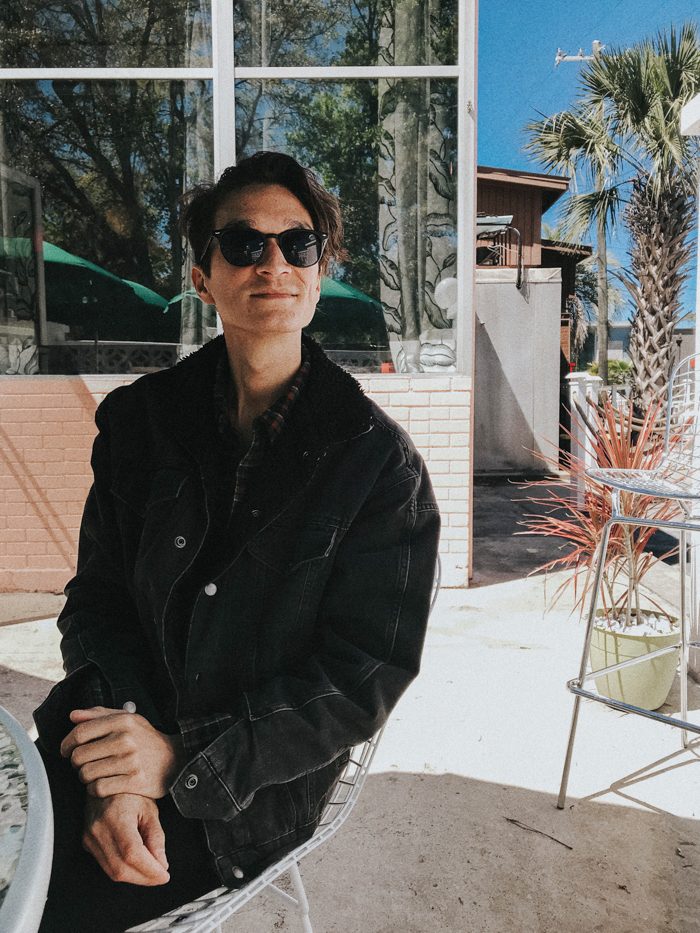 photo by Spencer Henson
Switching things up for this month's Spotlight Interview as we happily announce that we had the pleasure of chatting with wedding videographer Wild Light Films! Steven may have gotten his start as a photographer, but it didn't take him long to realize his passion was in videography. Being a full-time videographer for a few years now, Steven has learned to stay true to himself and his art by reminding us that it's important to do your craft based off of what YOU like and not off of whatever is currently trending. Enjoy Steven's vulnerability, care-free spirit, and the magical wedding films that he creates.
all videos by Wild Light Films
Introduce yourself! – how long have you been shooting and how old is your business?
Hey! My name is Steven Kopacz and I am the owner, videographer, and editor of Wild Light Films. I grew up in North Florida, more specifically Tallahassee, but just most recently made the big move to Los Angeles and love it!  I actually started out with wedding photography in late 2011 but in 2014 I made the transition to video and have been shooting full time since 2015!
Describe your workspace/studio.
My workspace is a comfy sectional couch in the living room of my new 500 square-foot LA apartment!
Describe an average day for you.
My average day starts around 8:30/45 am, I brew some coffee from Lucky Goat, my favorite coffee shop back in Tallahassee, FL, hit the couch, turn on The Office for background sound, check emails, social media, and dive into some editing on my computer.  Since I work from home during the week, I always try to balance my day with getting out, moving around, and hanging out with my fiance. In the past, It's really been easy for me to get sucked into an edit and not move for 8-10 hours which can be pretty tough on the body, so I always try to step away from the computer and phone throughout the day.
Where do you find inspiration?
I find my inspiration through other videographers I look up to, movies I watch, and everyday life. I know to say "everyday life" is a strange way to get inspiration, but for me, I will sometimes take a step back and focus on what I'm seeing and how I'm viewing that specific moment and try to think of how It can be translated to film.
Is there any specific figure/person who has influenced your work?
There have been a ton of people that have influenced my work but to name the top would be Alberto & Yago, Costa Sisters, Shark Pig, and Humdrum Films.  They all have such different styles and techniques so I try to take what I see from them and learn from it.
What has been a memorable roadblock in your journey to becoming a successful, confident wedding videographer?
I feel like I constantly hit roadblocks because I am always trying to improve my shooting and editing.  Because of that, I'm really hard on myself and each one of the videos I produce. I never want to do something in a film just toha do it – everything I do in my shooting or edits is because I feel like it fits in that moment.  It took me a long time to figure that out but I think it really shows in how my films flow.
What achievement, moment, or success are you most proud of?
There have been so many but I would have to say the proudest moment I've had to date was shooting a destination wedding and proposing to my now fiance the day after I finished 28 days of chemotherapy and radiation.
A little back story, last November I was diagnosed with stage 3 stomach cancer that came out of nowhere, It rocked my world and flipped everything around. While in surgery Dr. Sieloff, my surgeon said my entire stomach was covered in this white rubbery film so he made an in the moment snap decision to remove my entire stomach instead of just a portion which was the original plan. We found out after the surgery that the cancer had spread from my stomach to 13 of the 27 lymph nodes so it was amazing that he made that decision when he did.  After that, I underwent 4 rounds of chemotherapy (2 weeks on 1 week off) and in the middle of it doubled up doing chemotherapy and radiation Monday – Friday for 28 days. The day after I finished my radiation, I flew 10 hours to Hawaii to shoot a wedding. It was one of the hardest things I have ever done because my energy level was at an all-time low and I was unable to eat or drink because of how inflamed my intestines had become. Thankfully, my fiance, Spencer assisted and helped me throughout the day and did such an amazing job that she is now shooting super 8mm with me!
What's a goal that you're working towards?
My next goal is to grow my business!  I'd love to put together a team amazing videographers that I could invest in and teach how I shoot the way I do!
If you could go back and tell yourself anything during your first month of business, what would it be?
Keep yourself organized and figure out a system!  In the early days I didn't really have much of a system and because of that, it took me a long time to get one put in place.  Organization isn't my strong suit so I think trying to get on that earlier on would have been nice.
What's your favorite part of the wedding day to capture?
My favorite part of the day to capture would have to be during the portrait time with my couples. The day can be so fast paced that I try to take that time to slow down and let them really enjoy the moments and soak it in.
How has witnessing so many weddings impacted your life/outlook?
It makes you really appreciate the people you have in your life.  At every wedding, I get to witness two best friends committing to a life together in front of all their family and closest friends.  These people traveled from near and far to support them and it's an amazing thing to see.
What are you doing to market your business to couples?
That's a tough one but right now I'm just doing my best to stay active on social media. I find that a lot of my couples discover me from Instagram.
What are your 3 favorite questions to ask prospective clients?
I always love to hear how my couples met, their story, and what drives them. I want to get to know them better and for them to know me better before their big day.  I don't ever want to just be a hired vendor – I want my couples to feel like they know me and are comfortable around me, it's the only way I can get those real and organic moments.
Do you stay friends with your couples after the wedding?
When you spend the entire day with anyone especially on a wedding day, it's hard not to develop some sort of unique friendship.  I will say that at the end of almost every wedding I've been apart, I will go from taking shots on my camera to taking shots with the couple! 😉
How do you get your clients comfortable in front of the camera?
The way I get my clients comfortable in front of the camera is to just chat with them while I'm shooting, like literally talk with them while I'm filming which seems to help distract them from the camera. Being in front of a camera can be very overwhelming, especially on their wedding day so I try to do everything in my power to make the camera just an extension of me so that they don't even feel like they're being filmed.
What is your data management workflow?
I edit off of a 2TB LaCie hard drive that is always on my computer – it's velcroed to the back of my screen. I also back up everything on two other hard drives as well as online in The Cloud. Can you tell I'm a little paranoid?
How do you keep your business organized? Do you use a client management system?
I use a studio management software online called ShootQ. I think I'd be lost without it!
How has social media affected your business?
It's been a great tool for me to get my work in front of people that would not normally see it. I always try to tag locations and people to get my work in front of as many eyes and possible.
List all of the gear that you bring to your weddings:
2 – Sony A7SII Camera
1 – Sony A6500 Camera
2 – Canon 514XL Super 8mm Camera
Sigma Art 35mm, 50mm, 24-70mm Lenses
Canon 85mm f1.2 Lens
3 – Tascam DR-10L Audio Recorders, these things are amazing.
2 – Small Tripods
Edelkrone Pocket Rig – I love this thing, probably the only thing I use for stabilizing shots.
I put all of this gear plus batteries, random cables in the Think Tank Roller Derby Case.  I also use a Peak Design shoulder bag for carrying around my lenses and random snacks 🙂
How have you continued your videography education?
By just trying new things and see what works and doesn't work.  It's hard but I try to never compare my work to others because I think it just sets you back and makes you second guess yourself.  Just do what you like and hope that others like it as well.
What is your favorite video that you've created?
My favorite video right now would have to be one I shot (shown below) in Palm Springs last year. The couple was super cool and it really didn't feel like work at all.  I also shot with an amazing photography team Cody & Allison from Nashville and that made it that much better. We did a day after shoot where we drove 3 hours to the Algodones Dunes which was freaking stunning.  I'm really proud of how their wedding videos came out!
Do you have any advice for those who are just beginning to pursue a videography career?
Don't be too hard on yourself.  I say this as advice I'm giving out but it's also something I have to constantly tell myself.  Also, find your own voice and style, don't do something just cause it's cool at the moment. Do something because you genuinely like it.
Describe your editing process?
This is tough to answer because my process changes from edit to edit.  I don't really have a set-in-stone workflow (which is probably not a good thing) but it works for me. I always try and take my time so that I'm 110% happy with what I deliver to my couples.
What software/applications could your business not live without?
Final Cut Pro X and ShootQ are what my business revolves around.
What gear would you recommend for a beginner videographer?
I started out using Canon gear and I still really love Canon, but for video, Sony is my jam.  I would suggest investing in a solid full frame body and nice lens that's at least f2.8 or lower.
What's playing in the background while you edit?
The Office!
Best advice you've ever received about being an artist, business person, or happy human?
In the words of Michael G. Scott, "Keep it simple, stupid." Great advice, hurts my feeling every time.
What's next for your business?
Just to continue to grow and make new friends along the way!
Where can people follow you and your work?
www.instagram.com/wildlightfilms
www.instagram.com/stevenkopacz
www.facebook.com/wildlightfilms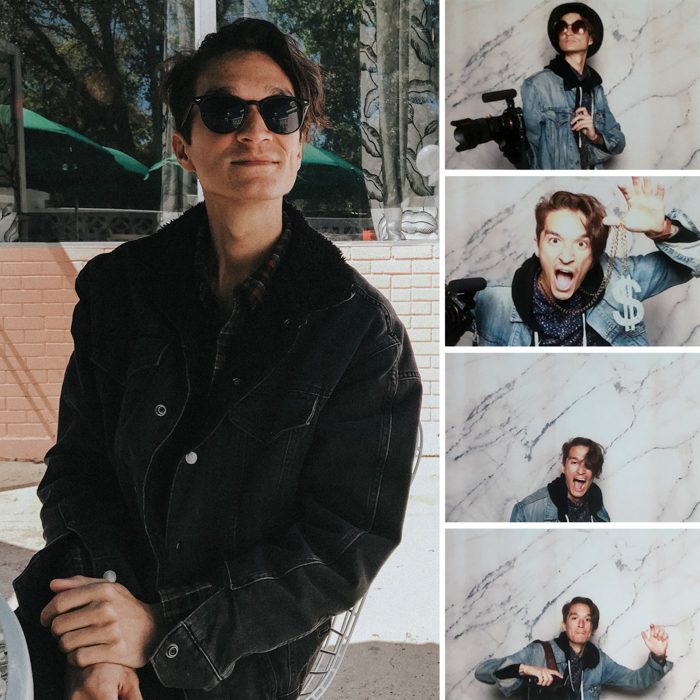 Thanks again to Steven of Wild Light Films for taking time out of wedding season to share with Photobug about his videography business!
Is there a photographer or videographer you think would be a good fit for our Spotlight Interview series? Tell us below!