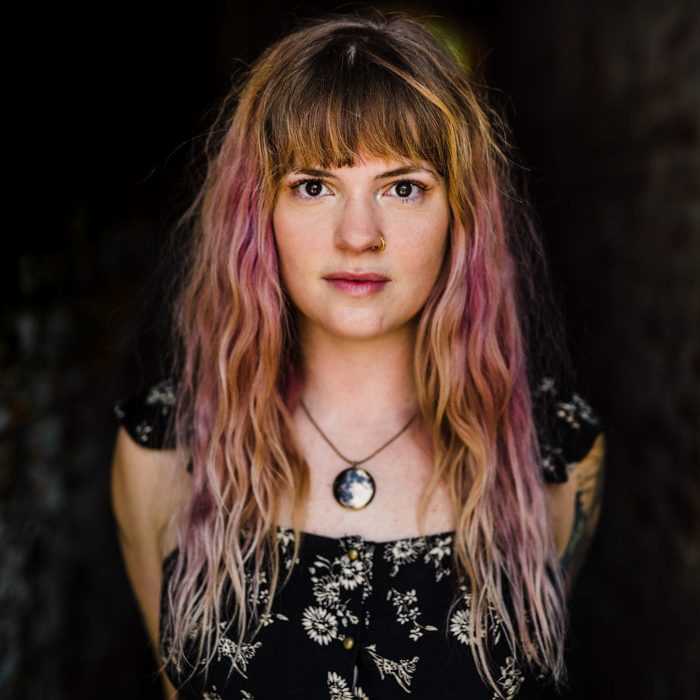 all photos by Brandi Potter Photography
We had the pleasure of interviewing the double-exposure queen herself Brandi Potter Photography for this month's Spotlight Interview. Brandi's charisma comes through as she talks about her love and passion for people, especially when it means creating one-of-a-kind portraits for her couples. Her moody edits and use of light and shadows draw us in and we can't get enough of her artistic eye. Enjoy learning more about this midwestern gal with sights on the West Coast!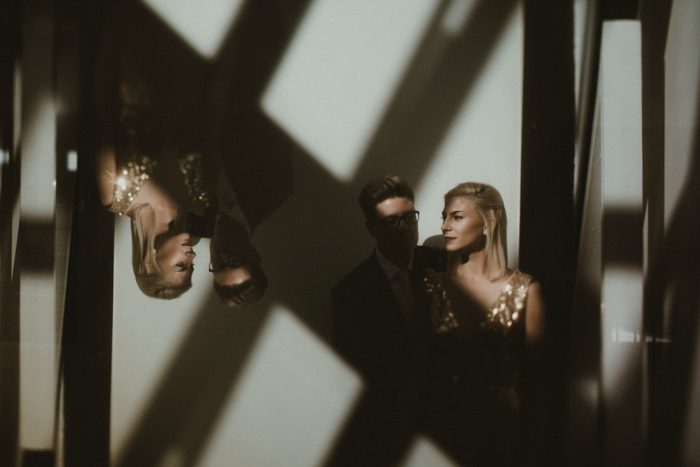 Introduce yourself! – How long have you been shooting and how old is your business?
I'm Brandi! I'm a little awkward and REALLY care about my clients, dogs, and loved ones. I'm coming up on my six year anniversary of the first time I picked up a DSLR. I was in school for fashion design/merchandising and my best friend from high school waited three days before giving birth to say she needed maternity photos. She basically said I was creative enough and could use her mom's old D90 (it was probably new at the time) and just do a couple of photos for her. I was immediately obsessed and when I got home to Nashville I put a D3100 kit in layaway. I shot my first wedding in 2013 and then started a business with a friend before realizing I wanted my work to go in a different direction. I shot my first wedding with my official business in 2015.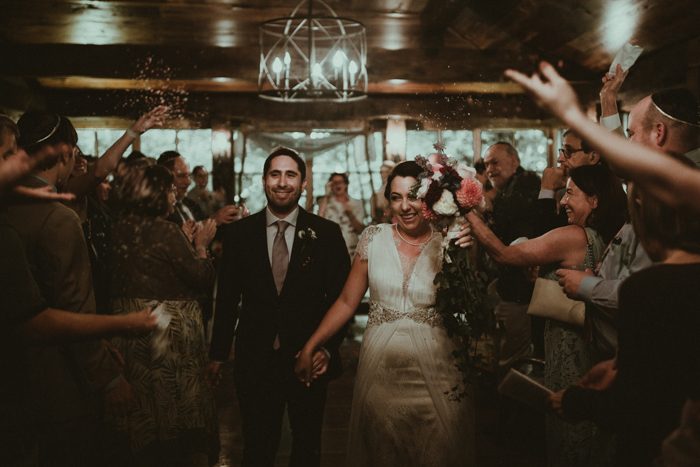 Describe your workspace/studio.
I am very Type B, so when I get in the zone, my workspace is a complete wreck. I have a desk in my bedroom because my dogs are very picky and want to be in bed all day next to me. The best part about working from home is being able to hang out with them, so I either work at my desk or work in bed if my dog Fry is having a bad day (he's epileptic and has liver issues from his medication). My room is filled to the brim with plants, I think I have between 70-80 right now in there, so that helps add some nice air and peace when my life is complete chaos with editing.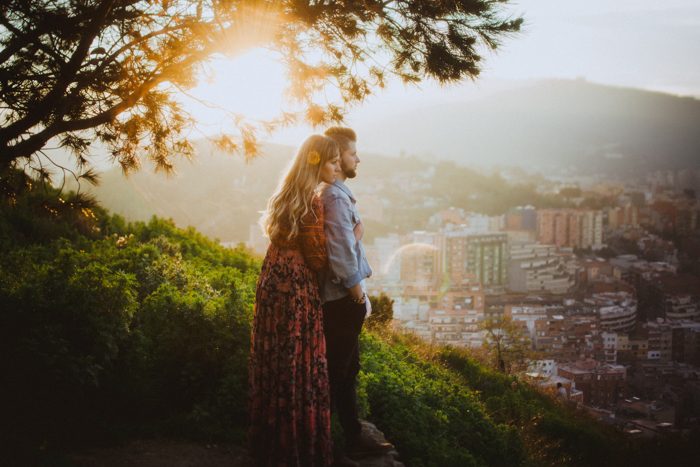 Describe an average day for you.
I either wake up way too early or sleep until 9:30 when my alarm goes off to give my pup his first round of medication. After I'm up, I try to eat something (although sometimes I forget to until later in the day) and have coffee before sitting down to work. If it's a gym day I'll get up, eat, and then go to the gym before having coffee (coffee makes my anxiety 10x worst when I'm climbing). Once I'm working, I edit or do whatever I need to do until around 2-3PM and eat lunch before going back to work until around 6. I spend like 6-8PM with my roommate and her baby most of the time and then go back to work or hang out depending on how I feel.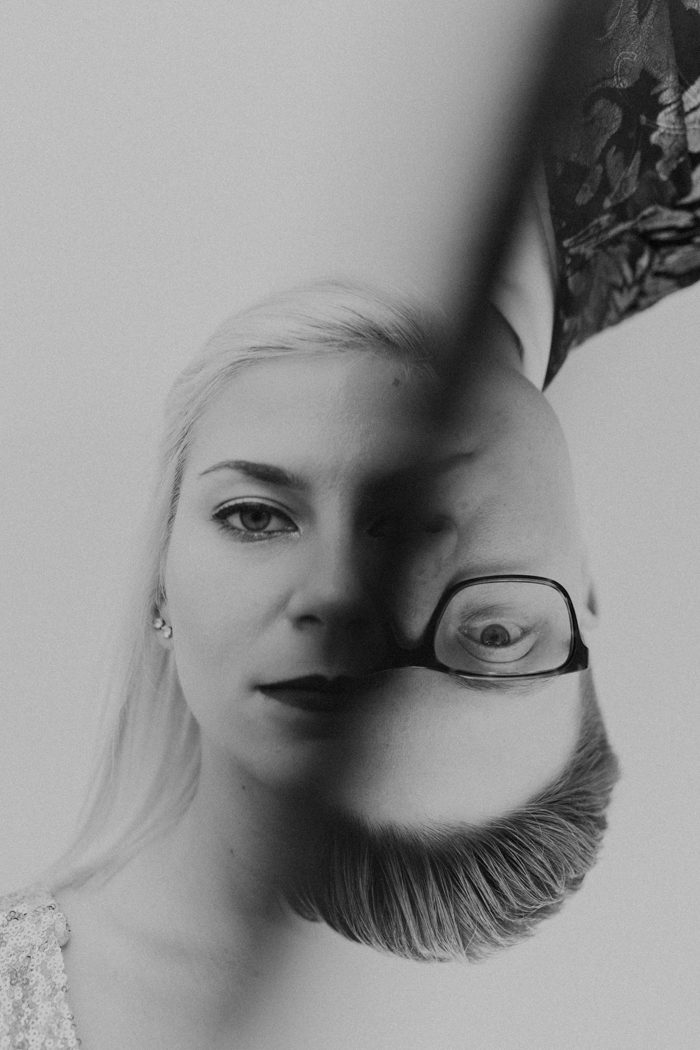 Where do you find inspiration?
In light, in movies, in books, in photos, in day-to-day life, movement, shops, travel. Literally everything.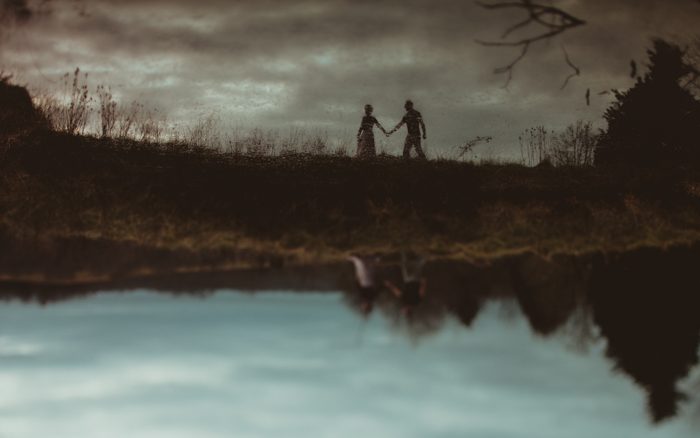 Is there any specific figure/person who has influenced your work?
When I first started, I was obsessed with (and still am to this day) Karrah Kobus's work. I loved how deep and meaningful her images were and how they all look like paintings. I've also been following Ben and Ashley from Rosey Red Photography, Alex Lefler, and Joel & Justyna forever. I love the way they tell stories and how all of their work is so unique and authentic to each couple.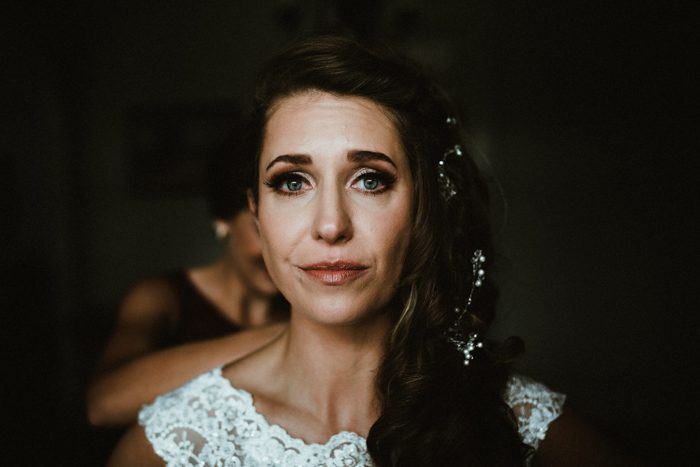 What has been a memorable roadblock in your journey to becoming a successful, confident wedding photographer?
After splitting from my business partner in 2014, I wanted NOTHING to do with weddings. I was so sure that they weren't for me. I really had an identity crisis for around six months before I booked a couple of weddings that seemed really promising. I think doing things on my own terms and booking clients who wanted me for me, and not because it was super cheap, helped me see how amazing weddings were.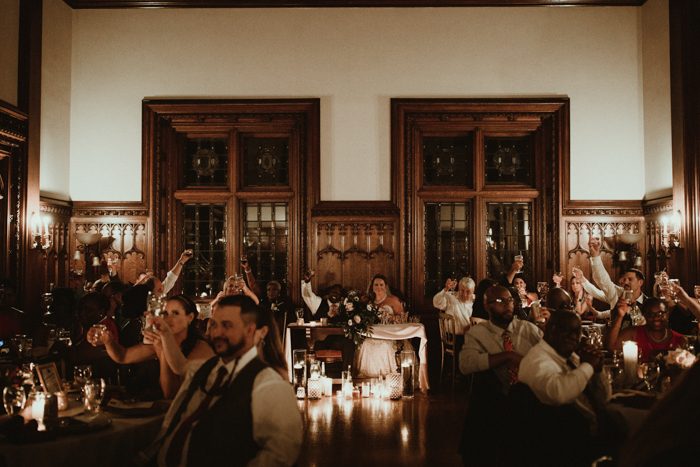 What achievement, moment, or success are you most proud of?
I'm just happy that my people and clients are happy with the images I produce. I will say it was REALLY fun getting texts from my couple once their image was in the Best of the Best engagement contest and that they were loving all of the attention the image received.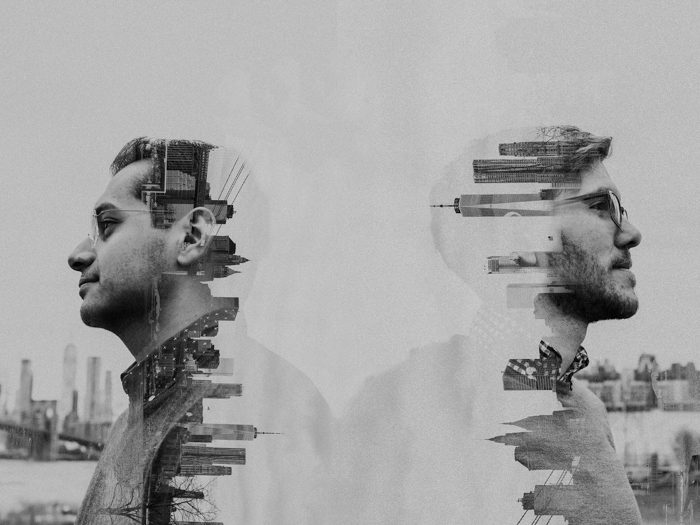 What's a goal that you're working towards?
Moving to the West Coast eventually. It's VERY hard switching your SEO when you've put so much time and effort into an area for years. I'm trying to do this the smart way and not move until at least half of my work is out there, but it's a good goal to work towards.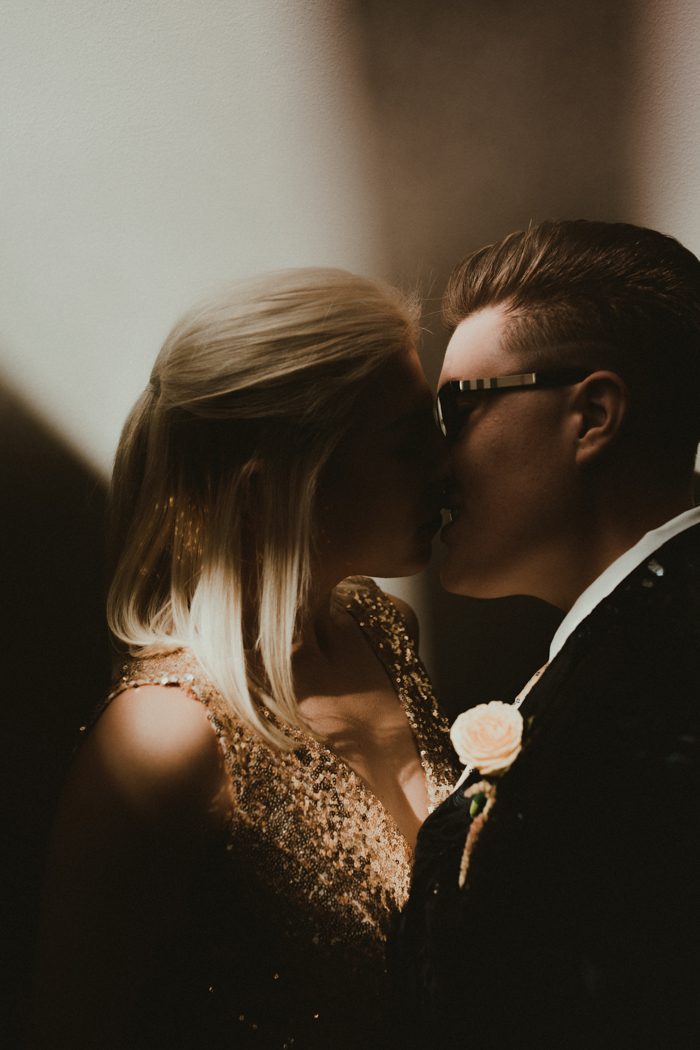 If you could go back and tell yourself anything during your first month of business, what would it be?
Honestly, nothing. By the time I officially started this business I was so determined that I threw all of my time and energy into it. I'm really proud of how I started.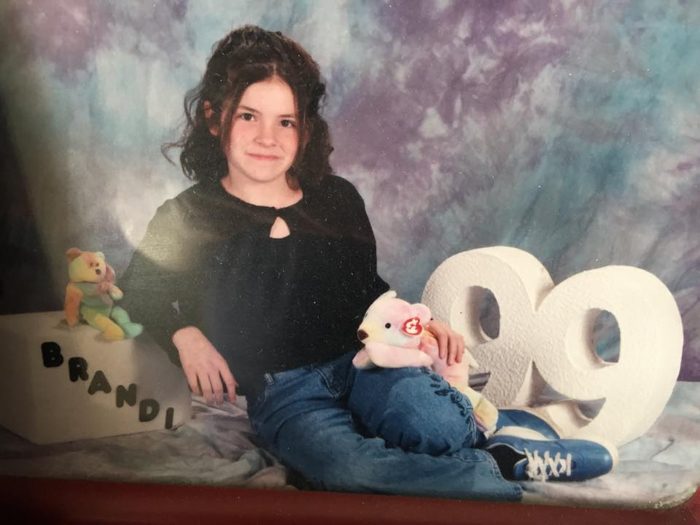 What's your favorite image of yourself? What's the story behind it?
I think it should be pretty self-explanatory on why it's my favorite (above). I should probably recreate it as an adult.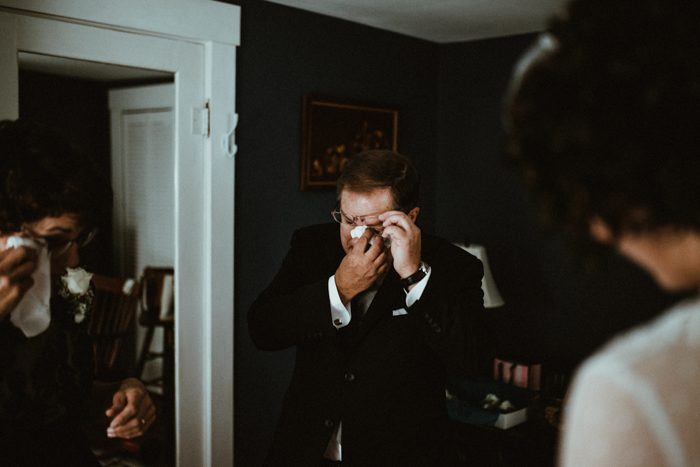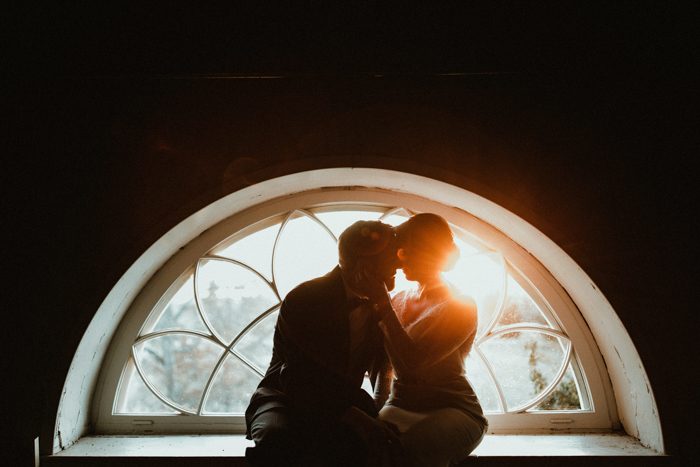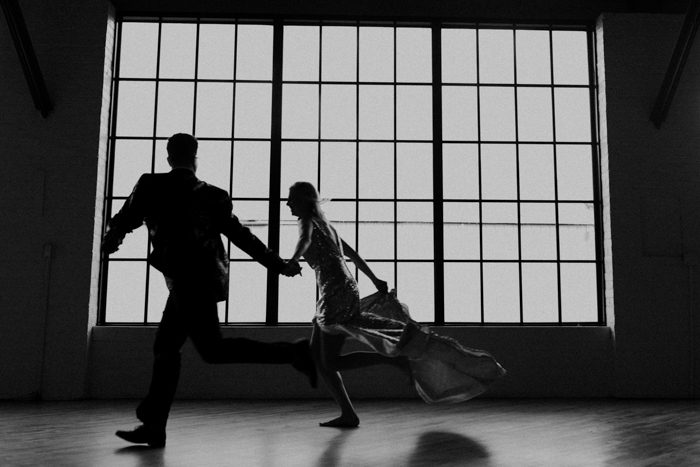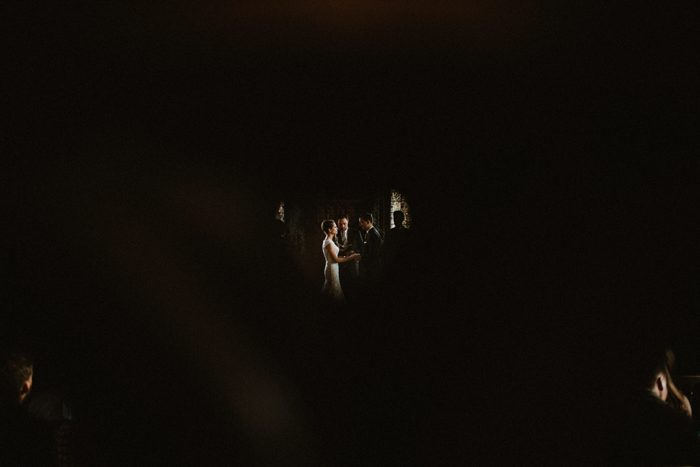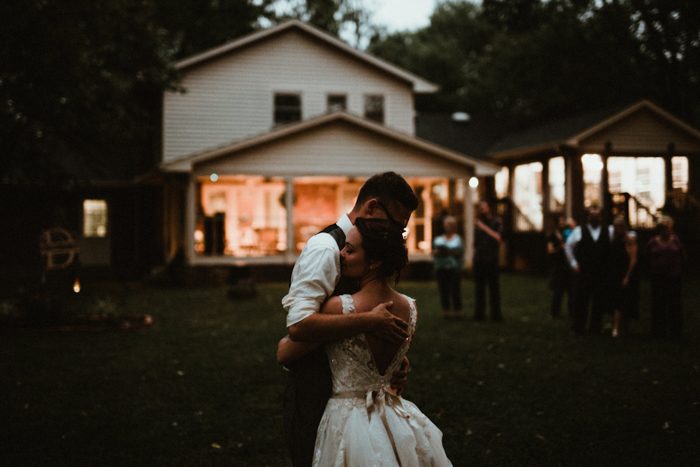 What are you doing to market your business to couples?
I get most of my business from Facebook and Instagram so I tend to only post couple-related photos to my accounts. I also (stupidly) decided to do a year of Wedding Wire for the Seattle area since that's where I'd most like to live (not because of the market, but because I really hate the heat, haha). Blog posts, SEO, and word-of-mouth bring in a lot of clients as well.
Tell us about an engagement session that stands out to you the most and why.
I recently shot an engagement session for a friend from high school and the images are nice and all but she said something that's really stuck with me. I asked her how long they had been together and she replied with "It'll be seven years when we get married. You know everyone says after a while you grow out of the honeymoon phase and that's just not love if that happens."
I think that quote has made it the most memorable. I don't have to shoot epic images or photos that are cool and edgy. I want all of my couples to feel this way about their significant other and I want to show that type of love in everything I do.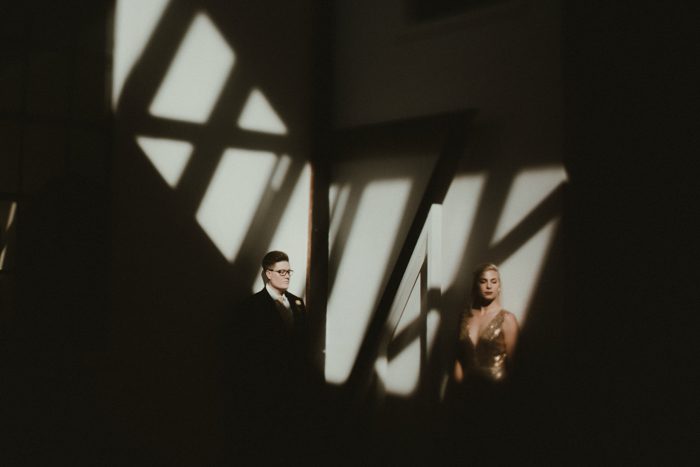 Walk us through how you connect with your couples prior to the wedding day?
I treat them like people and friends. I don't ever see my clients as just someone throwing money at me like some photographers. I'm not in this to be rich. I want to get to know them on a deeper level so I treat them how I would want to be treated if I were hiring someone. I add them on Facebook and Instagram. I look through their feeds. I comment on their photos and statuses. I text with them and message them and just let them know that I'm a completely open book for all things wedding and anything else. I do have a rule that I won't be REAL friends with my clients until after the images are delivered, but that doesn't stop me from caring for them.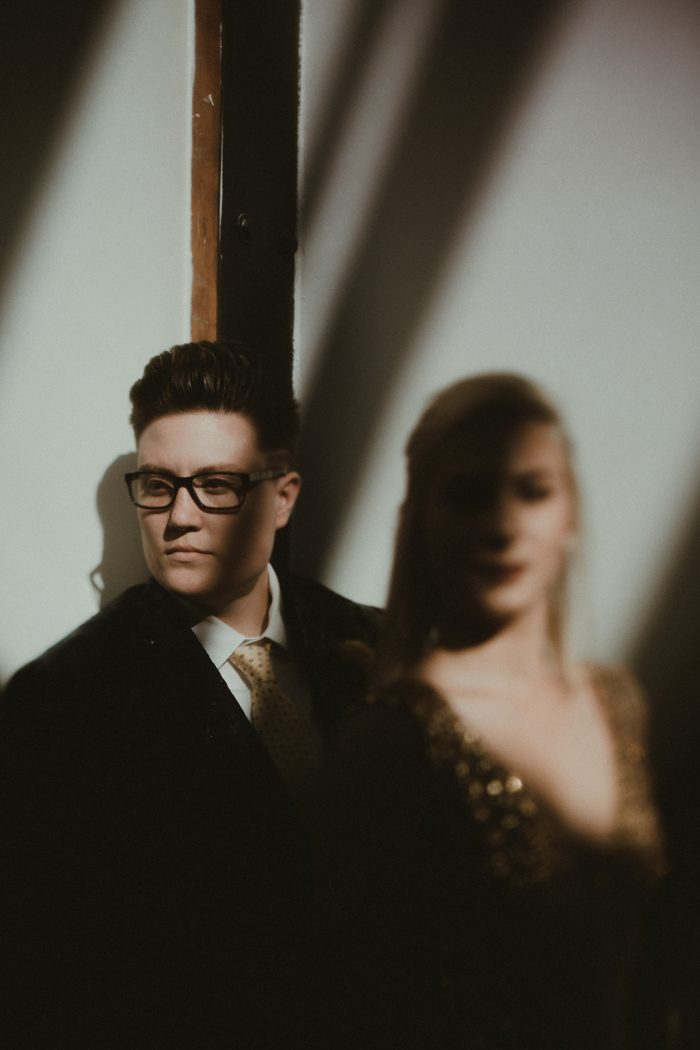 Do you stay friends with your couples after the wedding?
OMG YES. Some of my best friends are former clients. I actually live with one of my past brides now and her baby. She's a sister to me, and my niece (that's what I call her) is the closest thing to having my own children I'll ever have.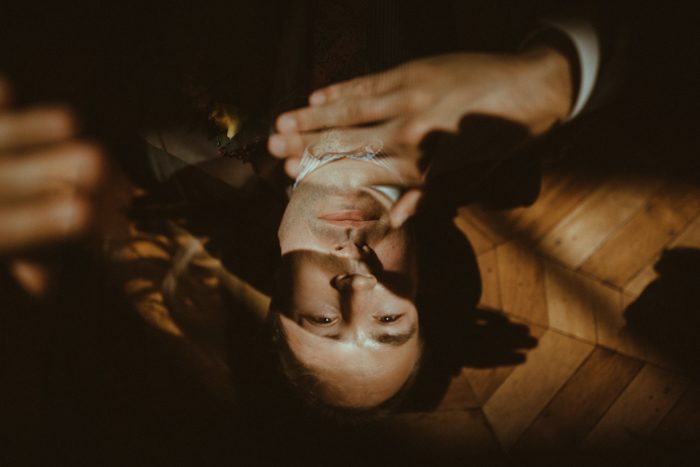 How do you get your clients comfortable in front of the camera?
I start our relationship by treating them as more than just clients and I get to know them. I NEVER want to put them in a pose they're uncomfortable doing or a pose they wouldn't normally do. If my couples aren't touchy/feely then I do more artistic and edgy photos. If my clients love touching one another then they're most likely going to snuggle the entire session. It also probably helps that I yell "penis" to make people laugh during sessions, or if they're REALLY nervous, I have them dance around and shake it out.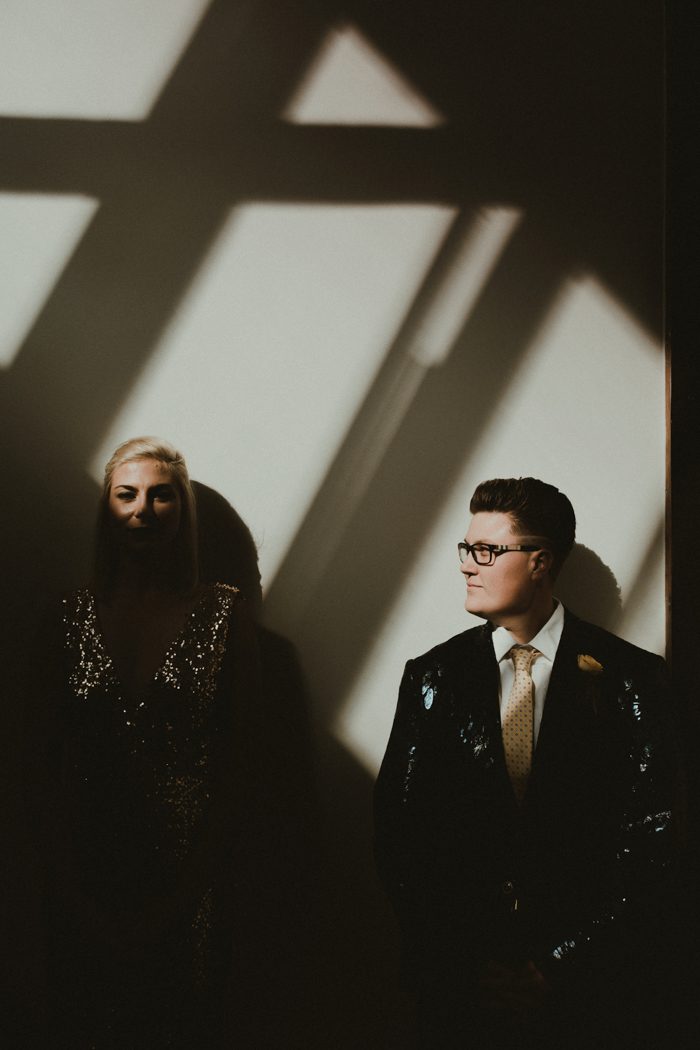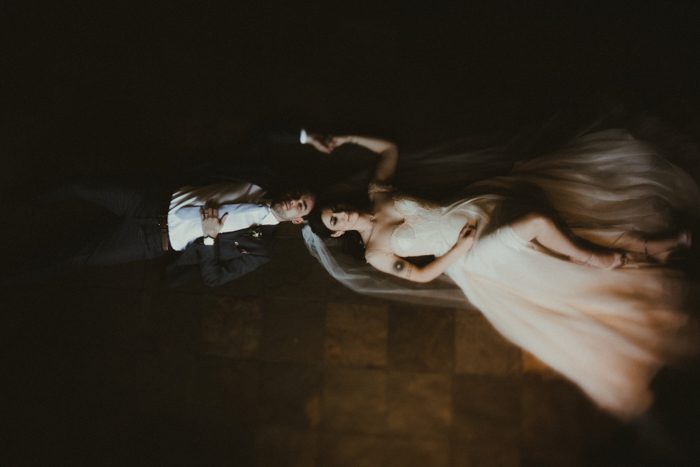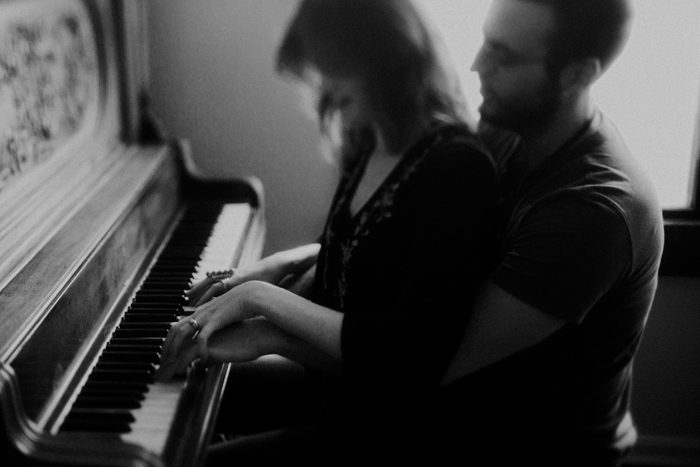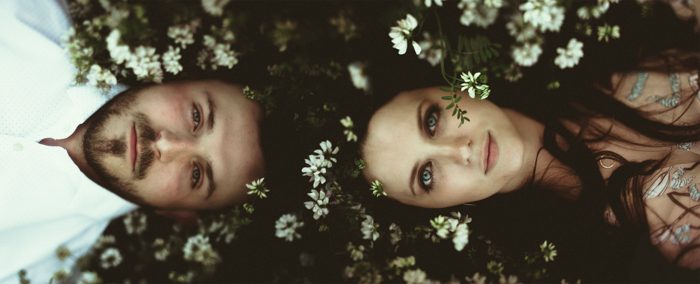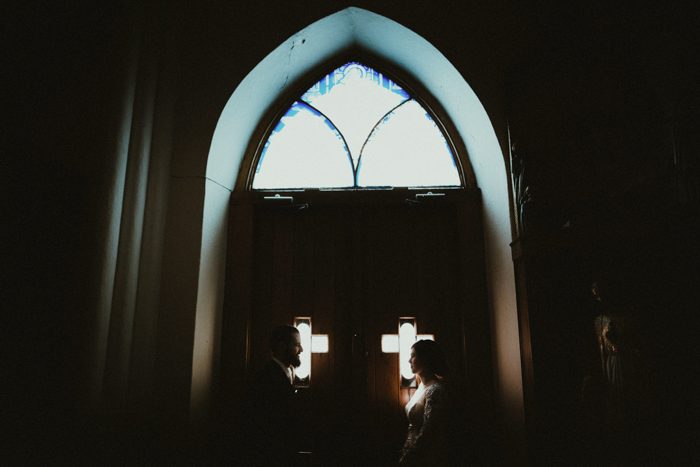 What is your data management workflow?
To start, I always dual shoot and backup on two cards. When I get home from a session/wedding, I back up the images to an external hard drive and then a second one while I'm working on the images. I also have Backblaze running on my iMac. I keep one copy of the images on the original cards (cf or sd depending on what I need to get through the next session/wedding) and carry them in my purse with me when I leave the house so that I have them in multiple places. If I'm really nervous or really need the cards then I put all the raws in Dropbox until I've delivered them.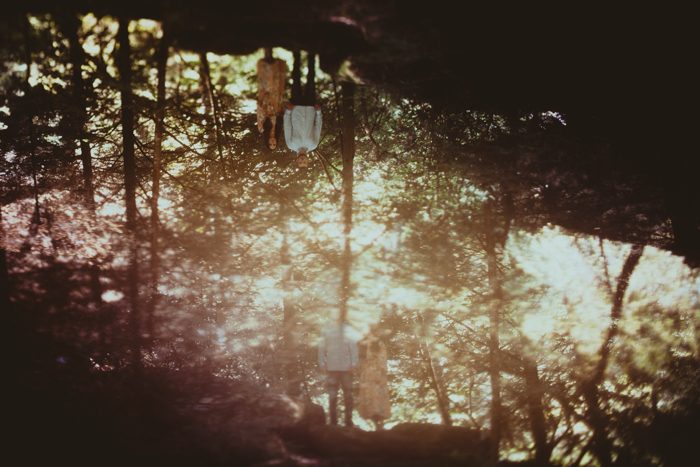 How has social media affected your business?
Social media is the main reason I even have a business. I found most of my clients the first year through Facebook and continue finding clients through Facebook and Instagram. I've also found some of my best friends who I bounce ideas off of through social media so it's been a wonderful tool for my business.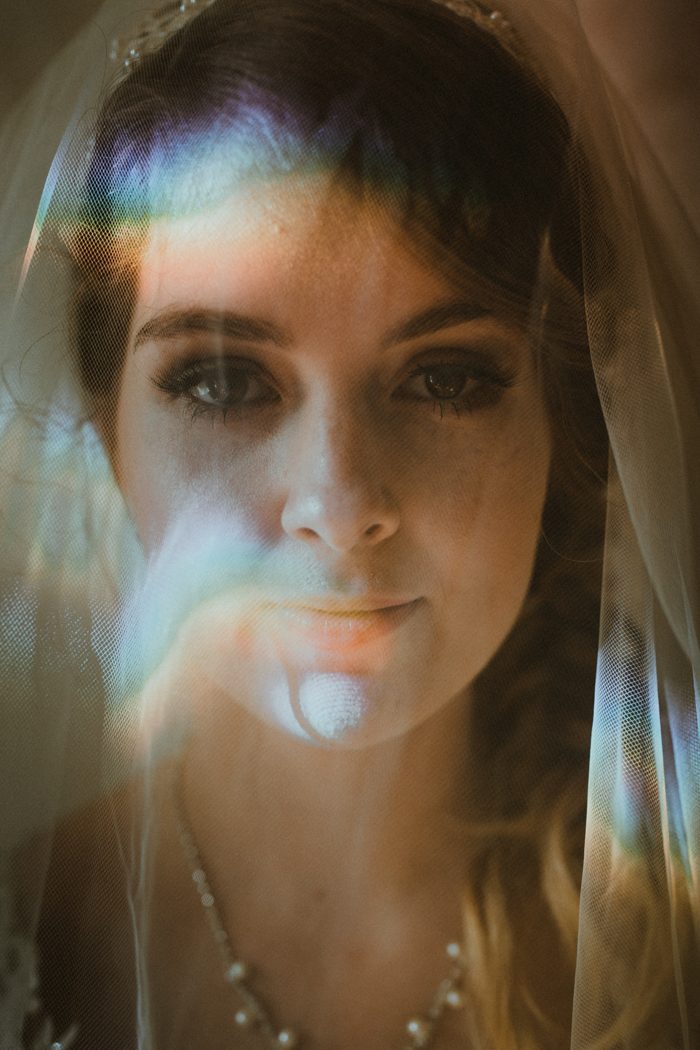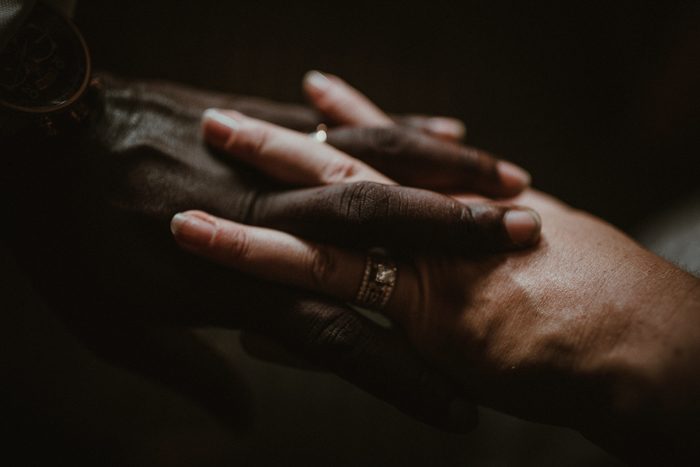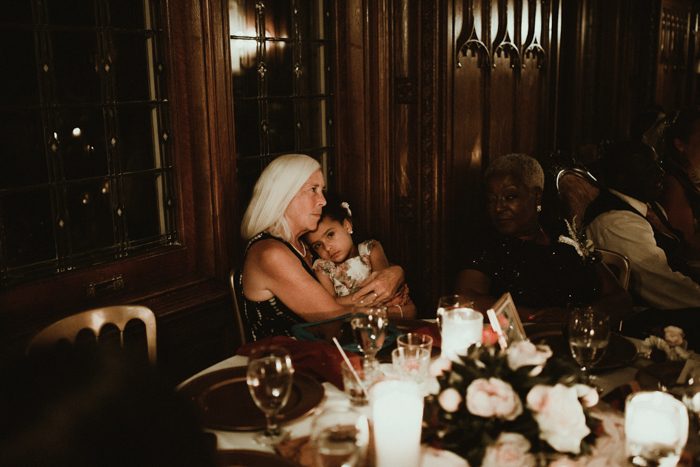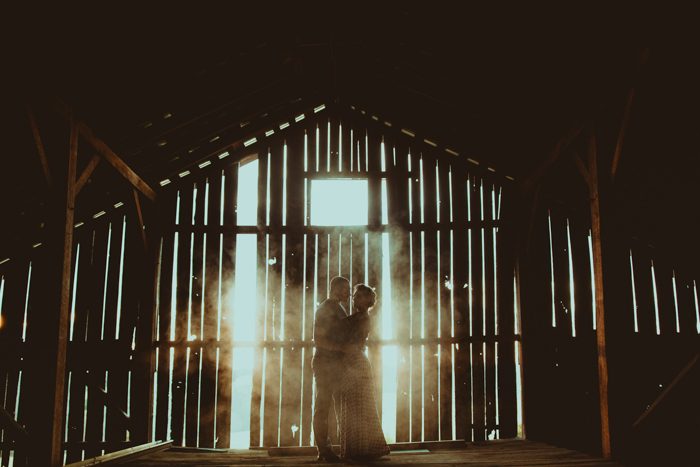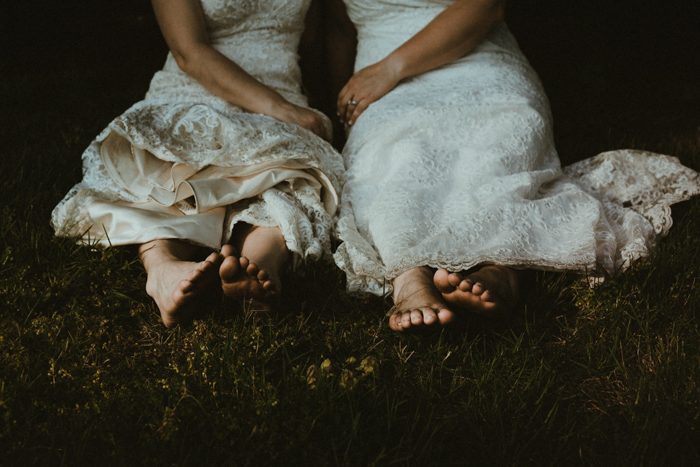 List all of the gear that you bring to your weddings:
2 Canon 5D Mark IIIs
Canon 35L II
Canon 50L 1.2
Canon 45TSE
Canon 135L
I also bring two flashes, a Holdfast Money Maker, and of course, batteries and chargers.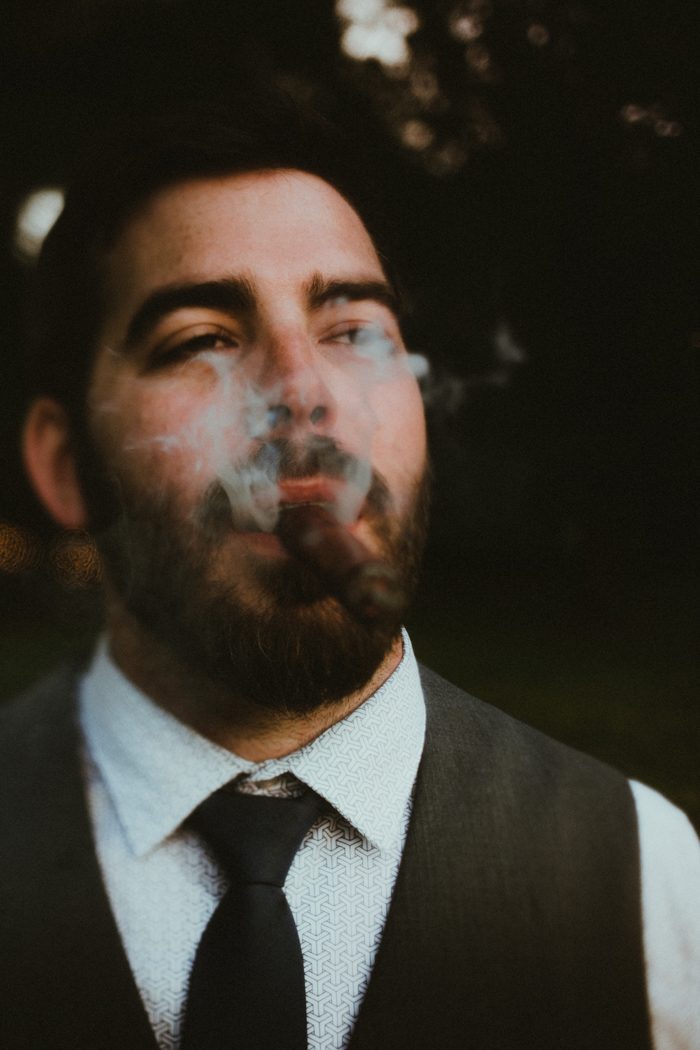 Tell us about your double-exposures.
My double exposures are mostly done in camera with a couple of tricks I use to create what I want. I do make some of them in Photoshop if I can't execute it in camera. When I make one, I'm mainly looking for interesting ways to shoot the couple and how to incorporate one another or their surroundings. One of my rules for making them is just because I can doesn't mean I should, and I end up tossing A LOT of the doubles I create on the fly. In the past couple of months, I've been coming up with concepts and then trying to execute them (or to at least play around with the idea until I figure out something different that works). Shooting in interesting light also inspires me to make them and play with harsh light and shadows in them. I started a small e-course to show how I do them!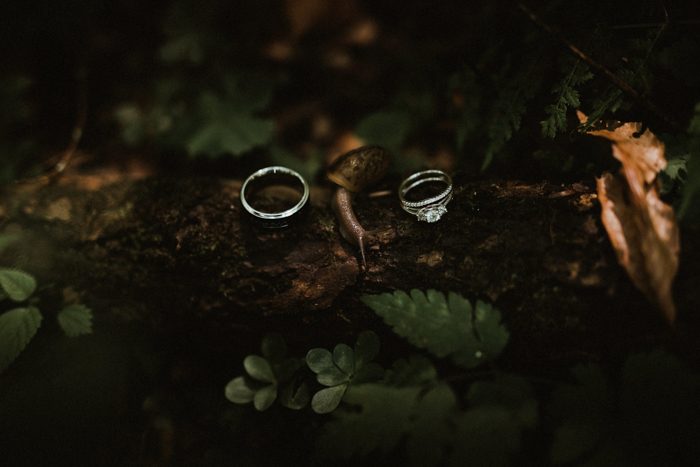 How have you continued your photography education?
Earlier this year I attended the first Ramble Workshop in the Arizona desert. It was the best workshop I've ever been to (I try to go to at least once a year). They completely throw the boring class schedules out the window and incorporate nature into the workshop. I loved camping and just sitting around discussing things with them rather than being told to do this, this, and this to make my business work. They were open and honest about their struggles and how they overcame them and how we could all learn from that to help our businesses. The leaders continue to be a positive resource and have helped me push my business and creativity forward in ways I didn't anticipate. They answered every question we asked without treating them like they were bad questions, and spent time with us rather than hiding when it was free time. I'll definitely be going back to more of them, and can't wait to see all of the new locations for upcoming workshops.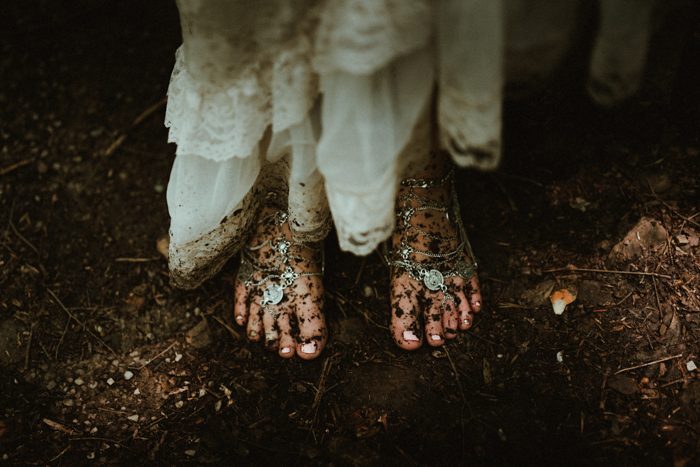 Do you have any bucket list locations that you hope to shoot at one day?
I HAVE SO MANY. This planet is so beautiful and full of amazing gems that it's hard to pick just a handful of places to list so I'll give you five.
The Wave in Arizona
Near the Great Pyramids in Cairo
Hall of Mosses Trail in Washington
A wedding in an old run down monastery or castle
In some crazy neon light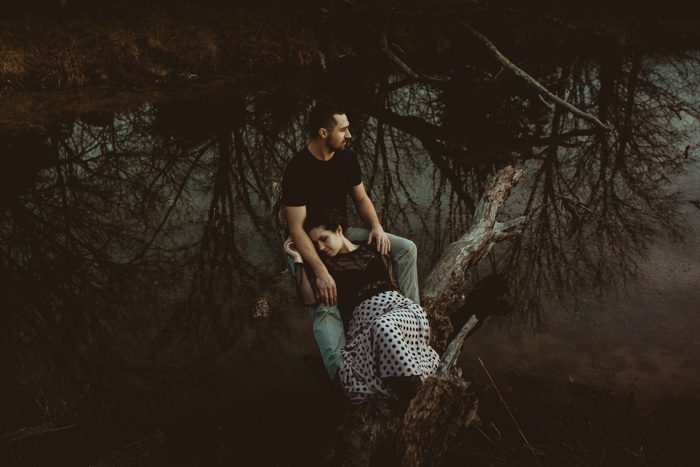 What is your favorite image that you've taken?
During my first year as a full-time photographer, I shot a wedding where the groom's grandfather was dying of cancer. He was still moving around really well and seemed okay, but he didn't have much time left. They, of course, made the mistake of telling me all of this so I'm just crying the entire wedding. It was said by a couple of people that this was his last big event which just killed me even more. After the ceremony, they had a receiving line and I saw the grandpa walk up to the groom and just give him the best and most genuine hug I've ever seen. I didn't do anything crazy or anything special but this image is the one I keep coming back to when people ask me why I'm a wedding photographer.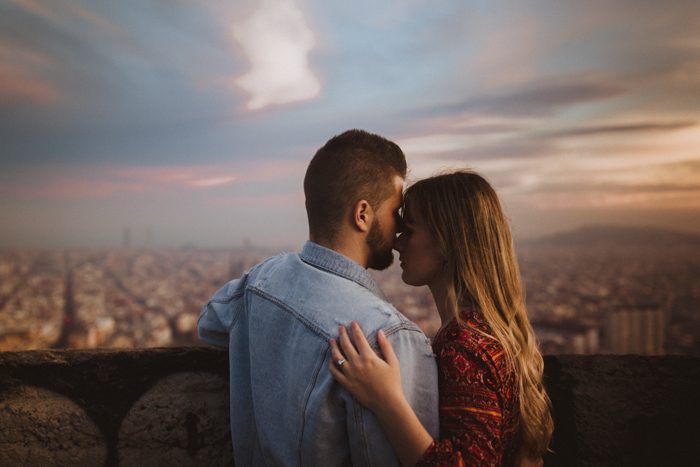 Do you have any advice for those who are just beginning to pursue a photography career?
A couple of things:
1. Keep your day job as long as possible and SAVE YOUR EXTRA INCOME.
2. As a new photographer, you should be taking photos every single day, even if it's just of random things around your house.
3. DO NOT GIVE INTO THE HYPE OF THIS INDUSTRY.
4. It is ok to do things the way you want to do them. There are no rules in art.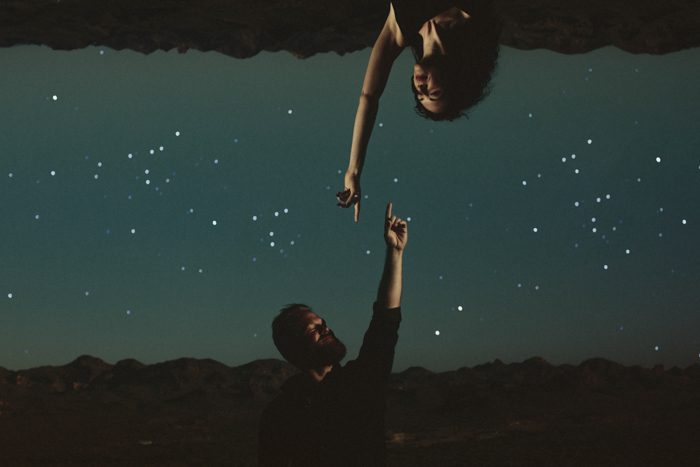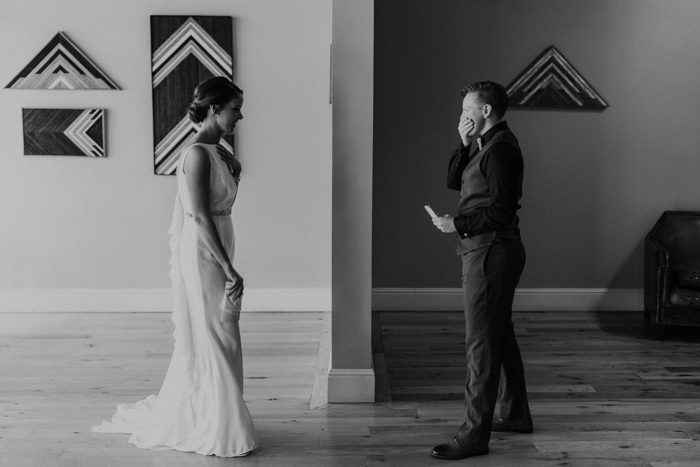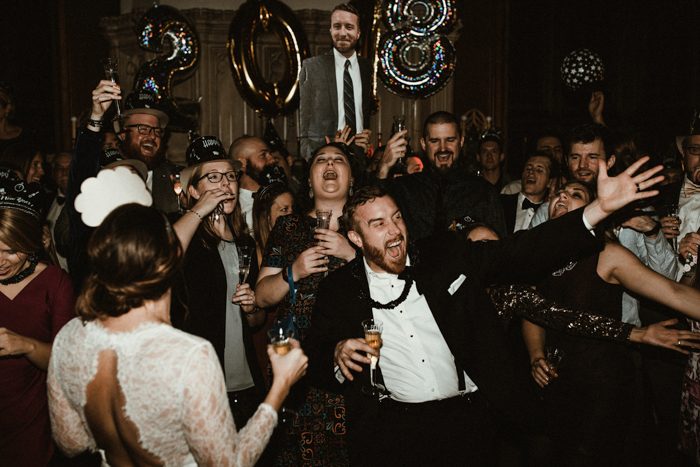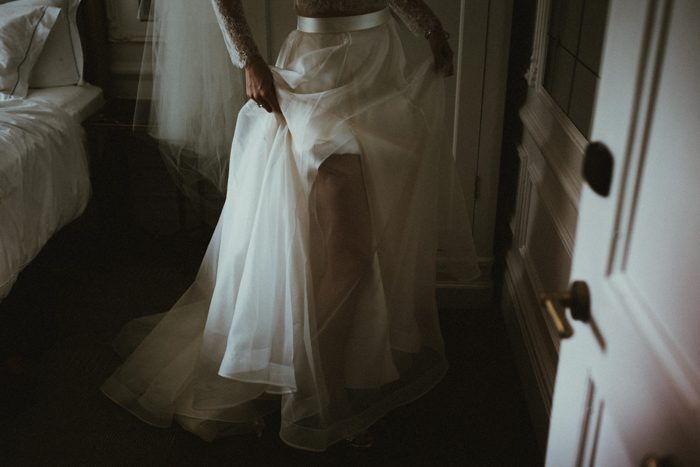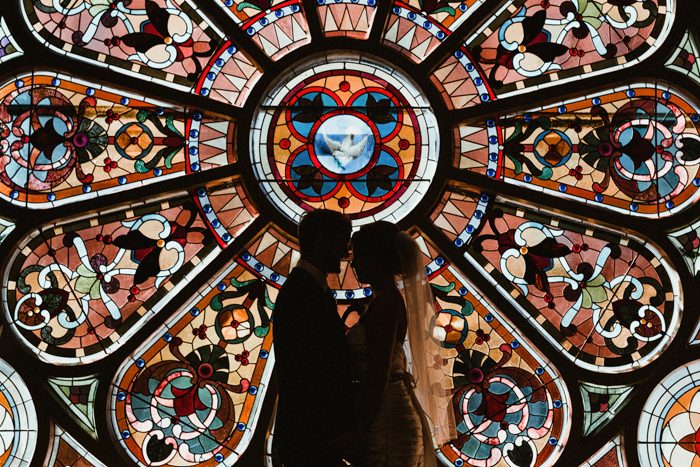 What's playing in the background while you edit?
Honestly, on a lot of days, I forget I have a TV and Spotify and edit in complete silence. I only remember I have access to those things when my roommate gets home and there's lots of noise. If I don't forget, I'm listening to The Doors on repeat or on a Google Hangout with some of my other photo friends while they work.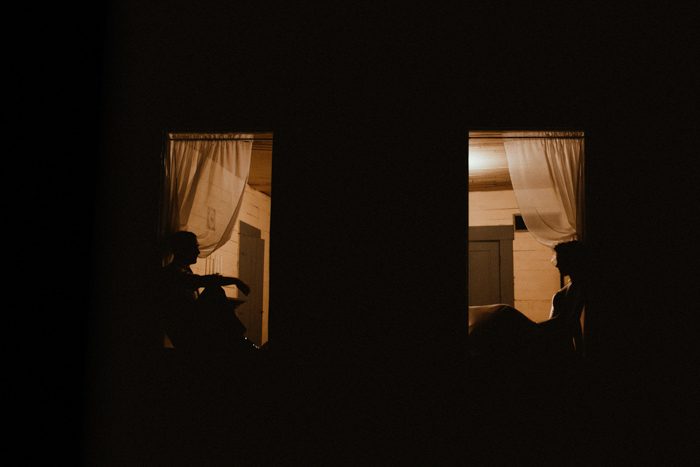 What's your biggest pet peeve in the wedding industry?
Can I please name like five? But for real, this industry has changed so much over the past couple of years. I think my biggest annoyance is terrible workshops. It's not okay (in my opinion) to teach all of these photographers and new photographers that it's more about the money than it is about the people and the client experience. Or when educators tell their attendees that their way of doing things is THE BEST way and get mad when people disagree.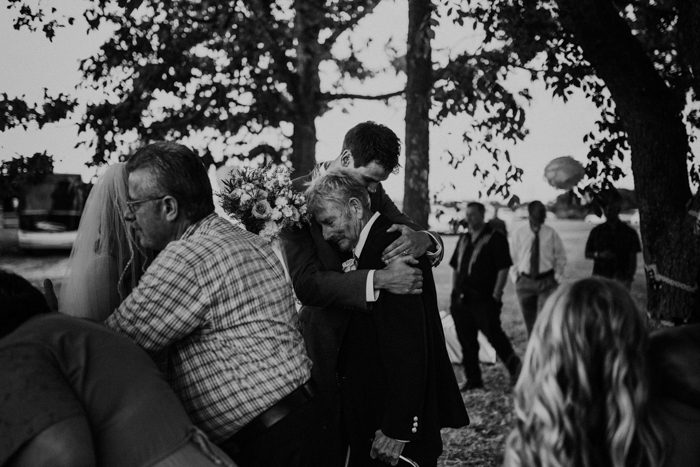 What's next for your business?
I think moving it is going to be a huge ordeal. I'm also starting to dip my toes into education. As much as I hate public speaking, I think it's important to have people teaching that actually care about the industry.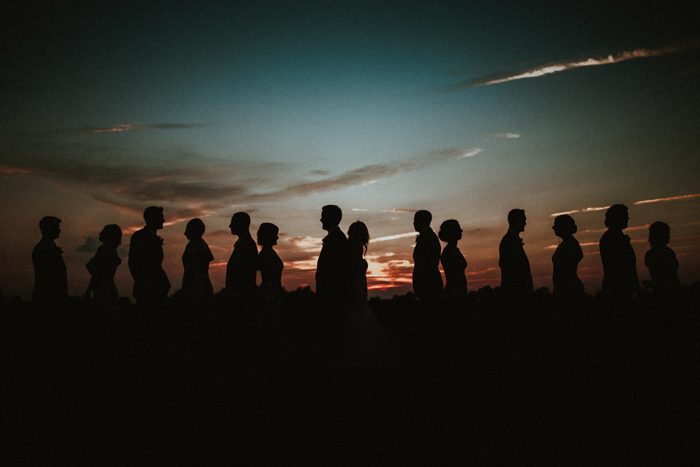 Is there anything you want readers to know about that you're working on or where they can learn more from you?
I am teaching at a new workshop in Italy in April called Rooted to Thrive, so that's going to be a lot of fun! I've recently started making small e-courses and will be adding more than just the double exposure one in the next couple of months. And, I sell prints of my travels to help offset the costs of my dog Fry's vet bills and medication.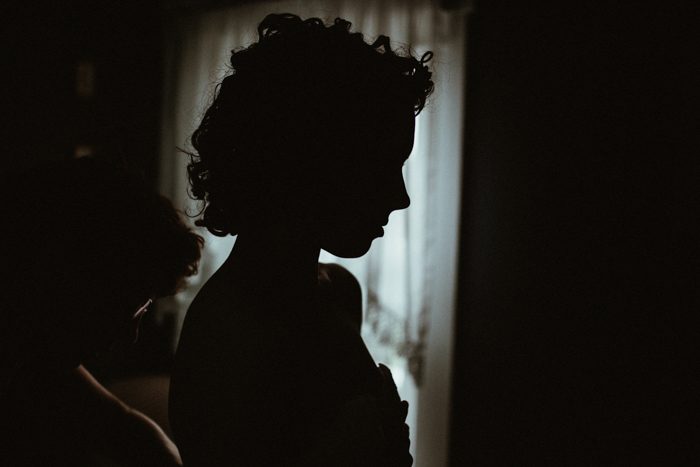 Where can people follow you and your work?
My website: https://brandipotterphoto.com
Instagram: https://www.instagram.com/brandipotterphoto/
Facebook: https://www.facebook.com/brandipphoto/
Pinterest: https://www.pinterest.com/brandipotterphoto/boards/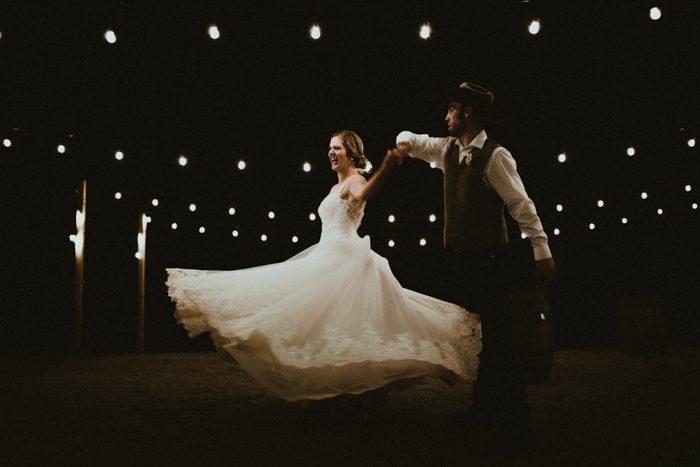 Thanks again to Brandi Potter Photography for taking the time to answer some questions for the Photobug Community to have a look into her world!
Is there a photographer or videographer you think would be a good fit for our Spotlight Interview series? Tell us below!