Today's Spotlight Interview with Daniele Vertelli further proves the talent and remarkable range of this Italy wedding photographer. His unique style is unmistakable as he captures striking beauty, hilarious moments and heartbreakingly raw emotion. In lush black and white, his photos are timeless and I just can't get enough! Read on to hear about Daniele's inspiration and background, and to be simply immersed in gorgeousness.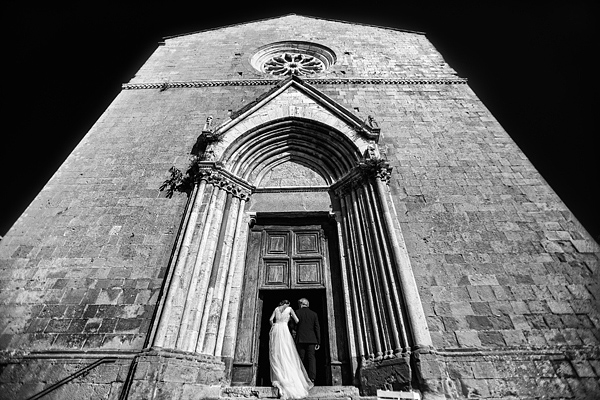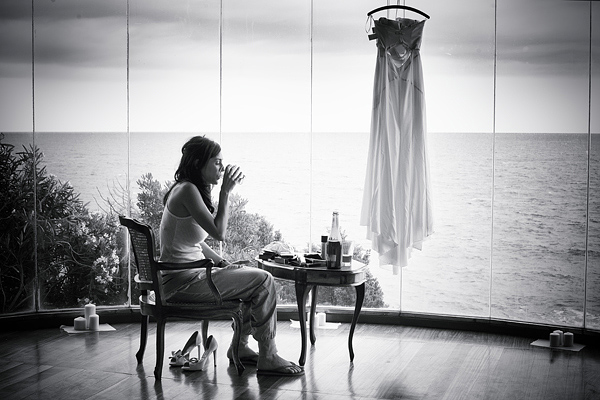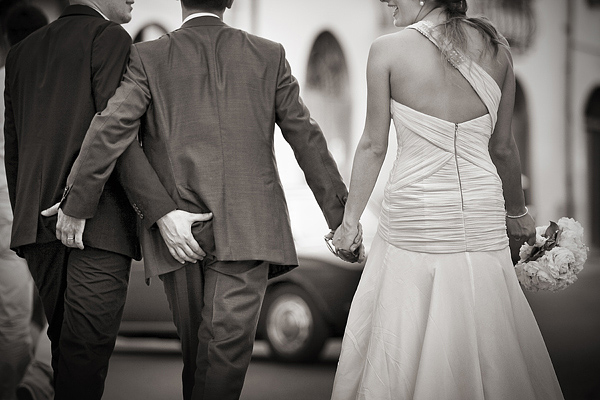 I understand you were creative at a very young age. Can you tell me about your journey to wedding photography? What drew you to photography specifically? I started taking photos when I was very young, about 9 years old, with a camera that was a present from my Mum. Since then photography has been my haven, I was a very introverted kid and photography was my private magical world. As I grew up, as a second job, I started a collaboration with a photography studio but I was not particularly attracted to weddings, I was more interested in fashion. With time I started to be interested in weddings and four years ago I made it my job. When I was a boy my dream was to be a naturalistic photographer, it is not the same thing but it still is a dream come true.

What is your creative vision? What do you desire to express with your photos? My vision reveals me, what I have gone through, my emotions, my sorrows, my happiness. From the very beginning I have tried not to indulge too much the clients requests; I have always proposed my vision, take it or leave it. I did not want to do a job that put me in too many boundaries. I like to know my couples very well because this allows me to work with my heart, I feel their same emotions. I am emotionally moved during most of the ceremonies I photograph.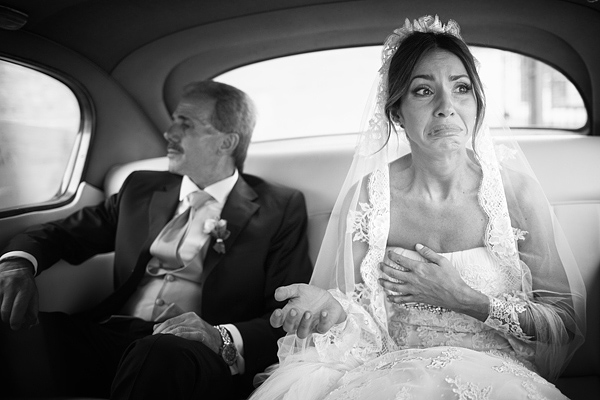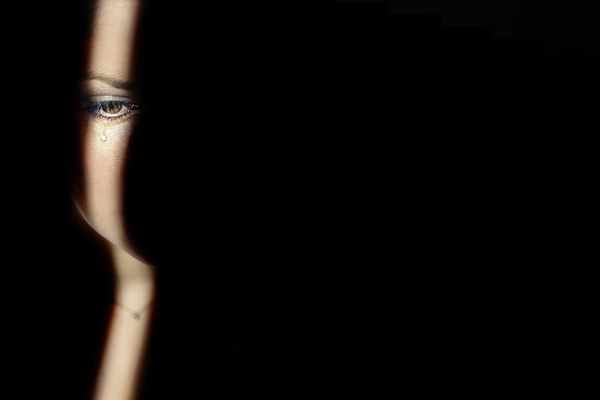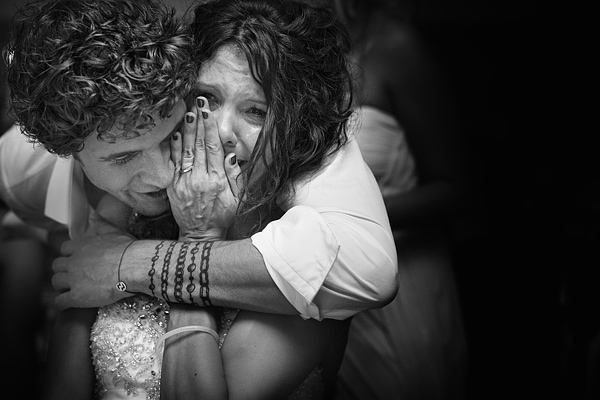 What would you be doing if you weren't a wedding photographer? If I was not a photographer most probably I would be a car designer or an architect, my other two passions, even if in the past I have been a baker for 18 years and I have a naturalist background.
What was your photography education? School? Self-taught? Workshops? My formation is totally self-taught, I never wanted to be influenced by anybody in my personal growth. There were a lot of books, a lot of experiments, a lot of wasted photos but always me and my personal world.
Who inspires you? I have always been inspired by young photographers, young colleagues that have started this adventure with me, and by the great American masters like Ben Chrisman.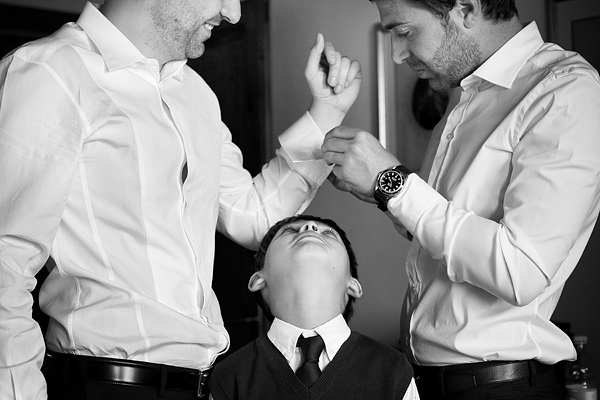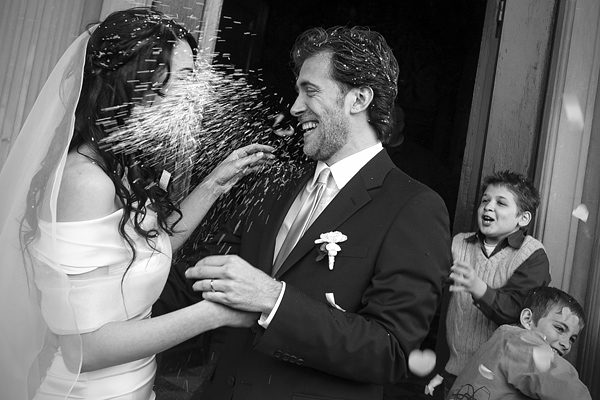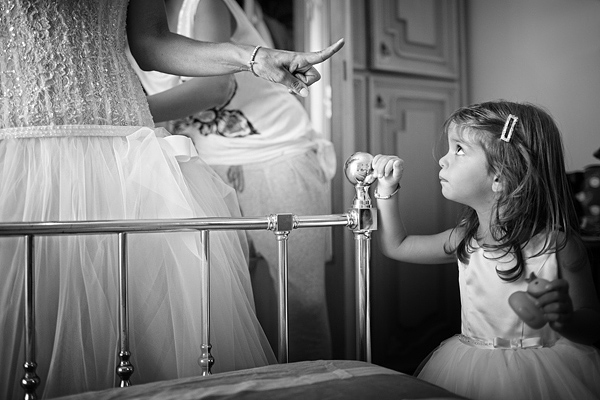 Describe your dream destination wedding? Most probably my dream wedding would be on a Greek island, like Santorini or Mikonos, or in Oregon, in autumn with the red colours of the maple leaves.
Do you have any advice for beginning photographers? The advice I would give to young photographers is this: Our job has to be done with heart, with your personal creative vision. Do not be too influenced by the business and by the easy money.
Describe your wedding photography style. My style is a reportage style but every so often I indulge in a constructed pose, maybe in some evocative spots that deserve to be eternalized.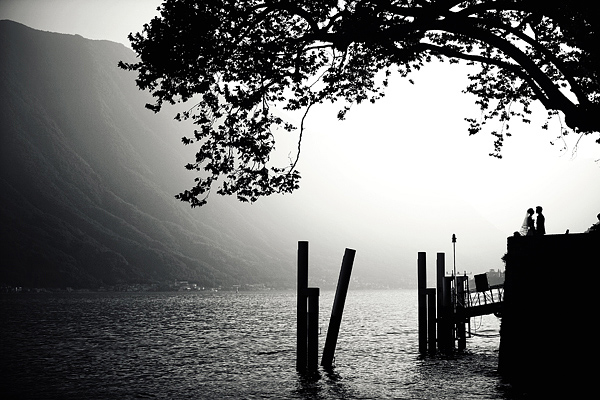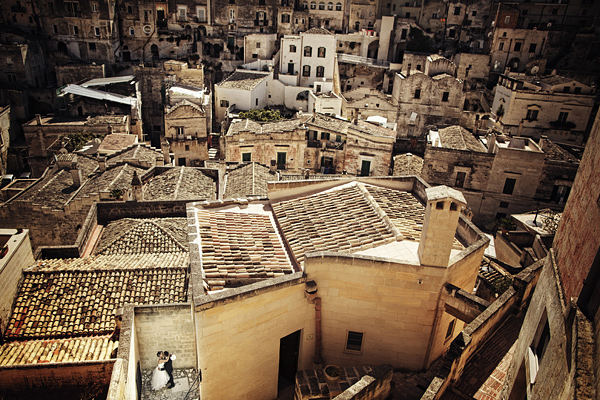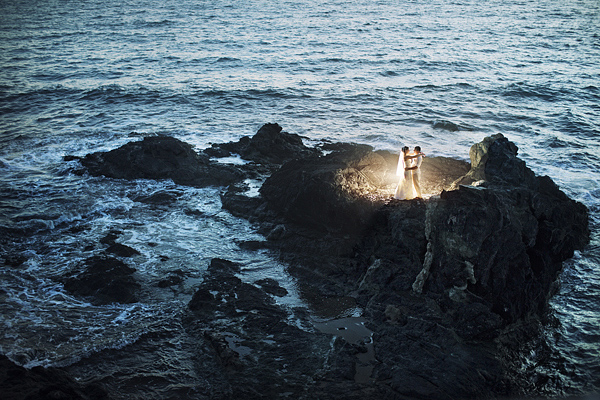 Do you have a (recent) favorite photo that you have taken? Can you describe how you created it? What do you like about it, whether it be technical, emotional, personal? (See Above) My 2013 preferred photo is the one in the middle of the sea, with the couple on the rocks. It was not an easy photo to take, the weather conditions were very changeable and it was hard to get to the point where I wanted to shoot from.
How do you prepare for a shoot or a wedding? The most important thing that I do before a wedding is to wear a tie because this is gesture that my Dad use to do. Before I was not able to do it and after my dad passed away I had to learn, and it was like I was wearing something precious, a spiritual energy, a symbol of love.
Do you have a favorite camera or lens? I work with Canon because I love its colours, I only work with fix lenses, 24 mm, 35mm, 85mm, 100mm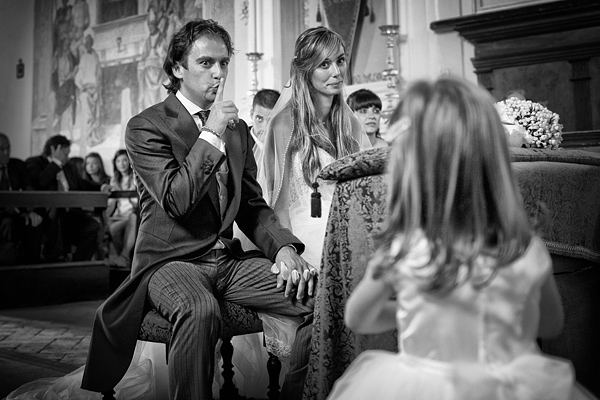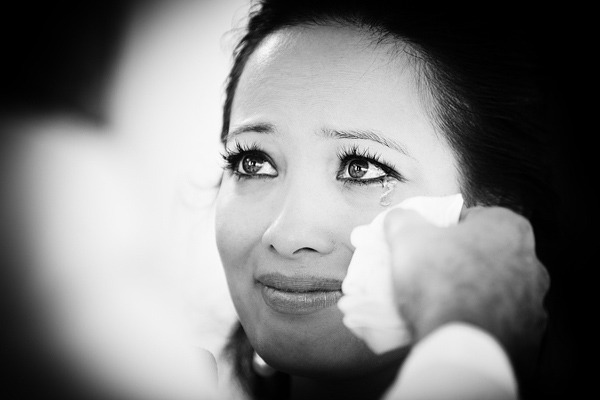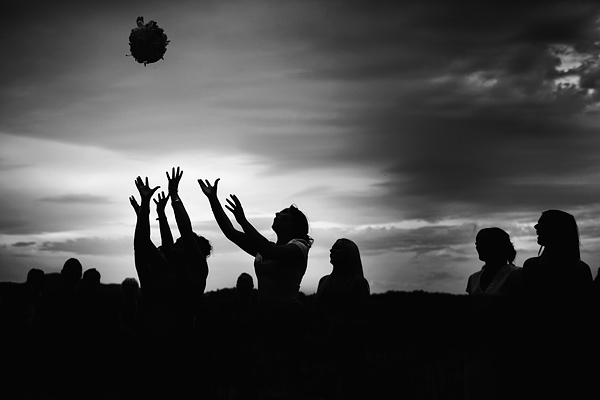 Do you offer albums? What kind? What do you feel is important about wedding photo albums? I always suggest to my couples to get a proper photo album because there is a big difference in seeing a picture on a screen or a printed pictures. I use the albums of an Italian firm, 5punto6, with an exclusive design. They make albums created to be part of the house décor, with materials exclusive and modern, like leather, steel and plexiglas and they have few rivals in the world.
Favorite wedding location? I love to work everywhere in Italy, particularly in Tuscany, which is amazing, but also in Sorrento, Positano, Lake Como and in Sicily, a land rich in art and culture. I would love to work abroad but I have never had the chance. Maybe the awards that I have won in 2013 will help me to realize this dream.
Any advice for couples who are looking for their perfect wedding photographer? I always get a lot of compliments from my couples because I have been able to capture all the most emotional moments, the ones that will always be in their memory and the best advise that I can give to my couples is to be themselves and to enjoy that moments without been conditioned by anybody, not even the photographer.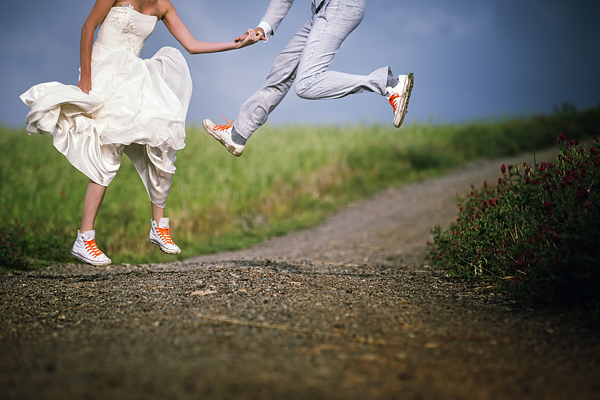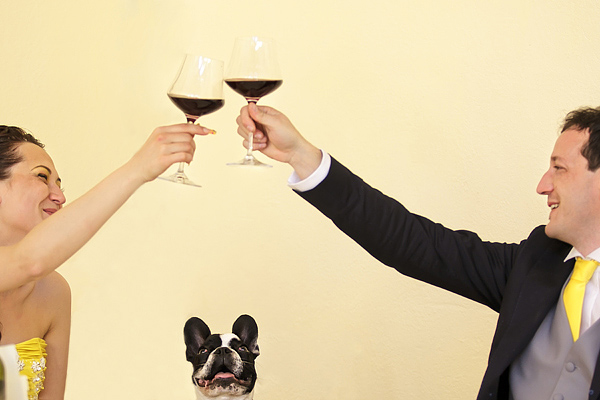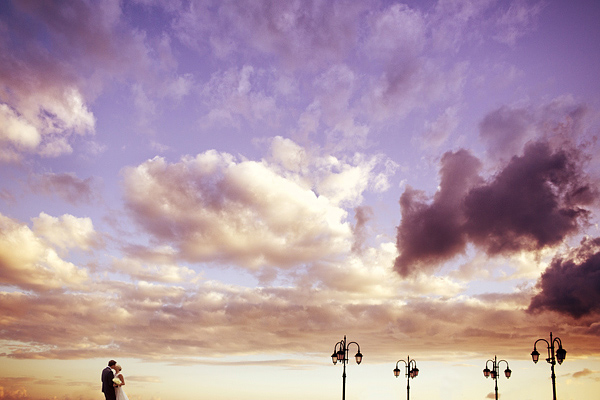 What is your favorite moment or tradition at weddings? My preferred moment in a wedding is the "getting ready" because those are the moments with the stronger emotions. The getting ready for the party is the party itself.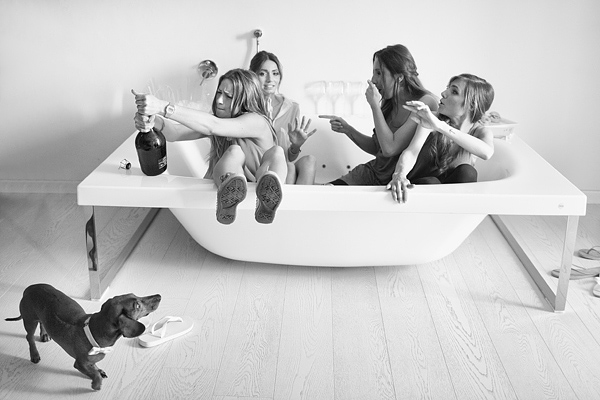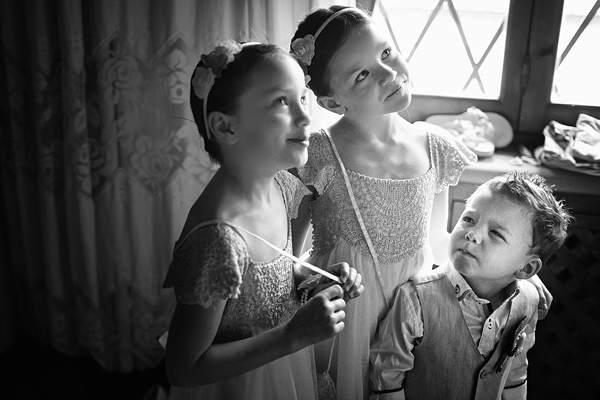 What gets your heart racing – both personally and professionally? Something that has inspired you recently? Beside the appreciation of my couples, what makes me happiest is the respect and the affection that I have managed to create in all these years with my colleagues. They appreciate me for what I am and for my approachability. I love collaborations and reciprocal influences. In the last years I have created a wonderful relationship with my partner Andrea Corsi, a great photographer who is my first competitor, my first judge, my first inspiration. A special thanks also to my friend and wedding planner Angela Garbagnati from Boutique Weddings, with whom it is always a pleasure to work with. They are like a family to me and I love them all.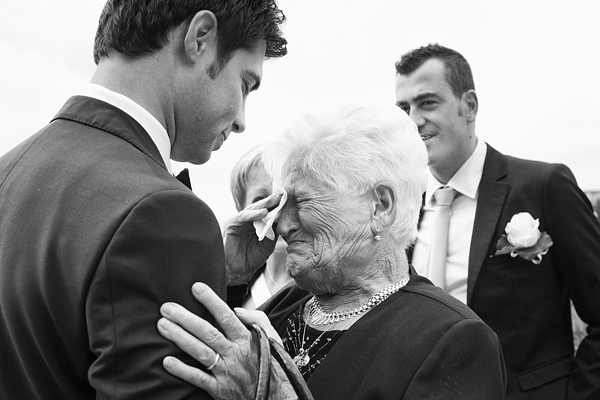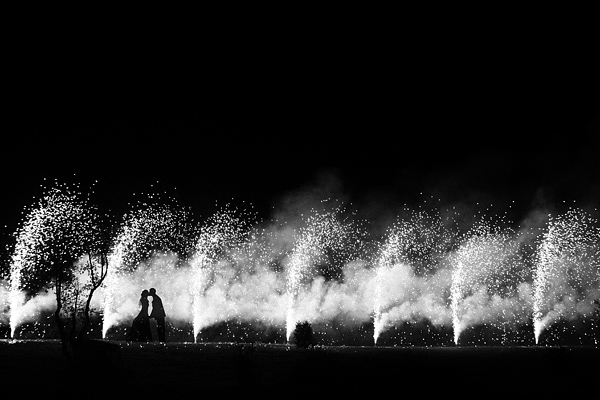 Thanks for sharing your beautiful work with us, Daniele! YOu can see even more amazing photography at Daniele Vertelli's website and blog.