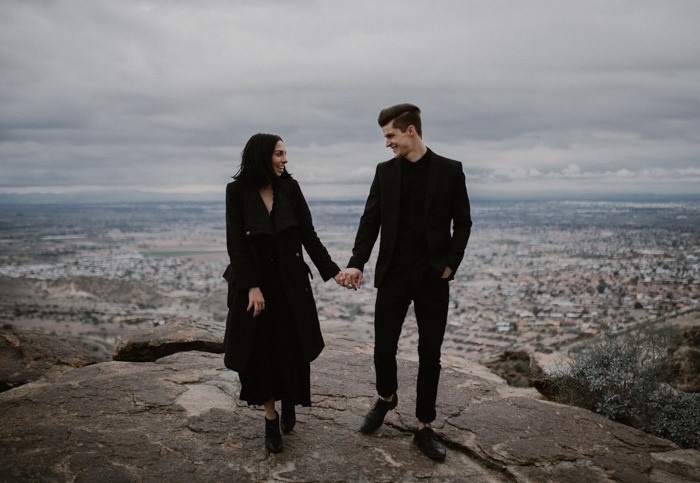 All photos by Jonnie and Garrett
Husband and wife wedding photographer duo Jonnie and Garrett are based in Arizona but their love for travel and photographing weddings take them all over the world. These fun-loving two are always ready to see new places and meet new people whether that be in their home state or across the country. Jonnie and Garrett believe in connecting with their clients and it definitely shows – their images are full of life, movement, and love! We are so excited to have them be a part of the photographer spotlight series and to share a glimpse into their lives with us!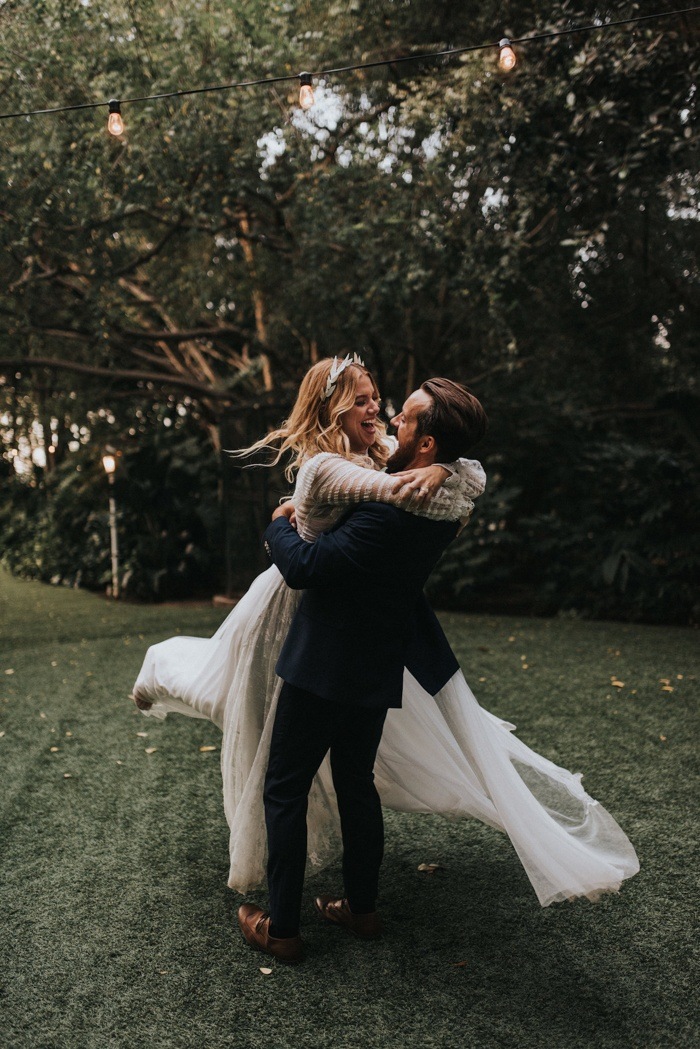 Introduce yourself! – how long have you been shooting and how old is your business?
Hey there! We are Jonnie and Garrett, husband and wife wedding photographers. We have been shooting just about 4 years now and our business is coming up on our 3 year anniversary!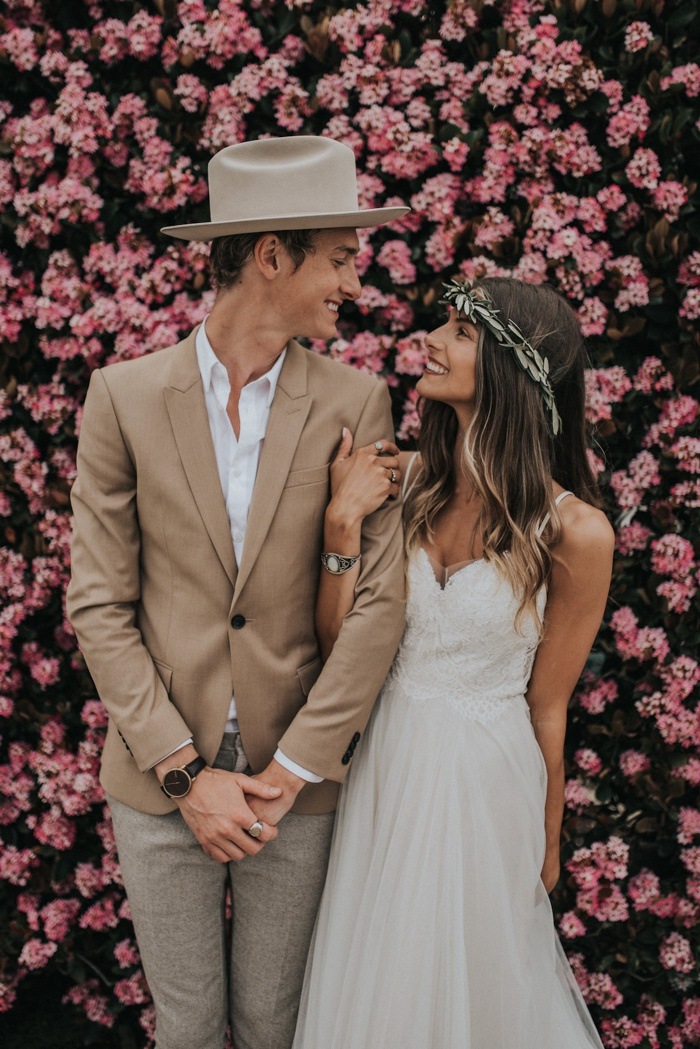 Describe an average day for you.
G: Every day is different over here but we always start the morning with a delicious cup of coffee and make our way to our computers. Emails, edits, Instagram. Those are the three most important things we try to tackle each day. It's really important for us to set hours for ourselves, especially as a working couple, so we wrap up in the evening and head to a movie, pizza or craft beer.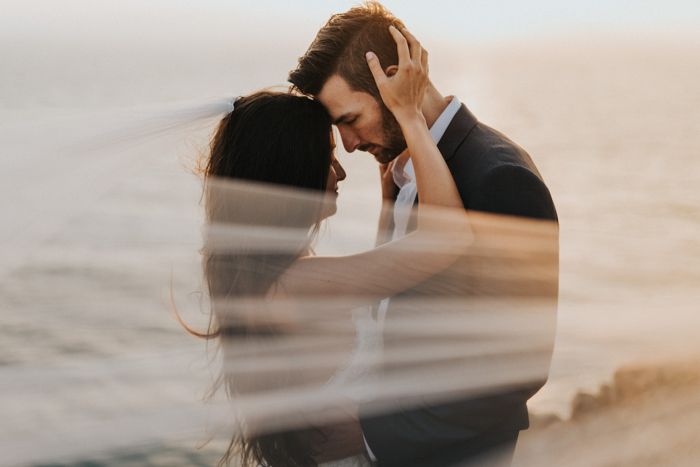 Where do you find inspiration?
We are so inspired by this big beautiful world we live in. Every time we travel, we come home with a new excitement for the work we do.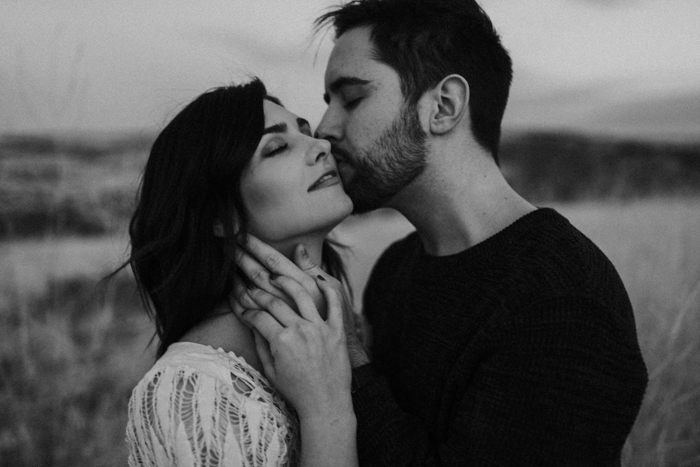 What has been a memorable roadblock in your journey to becoming a successful, confident wedding photographer?
It's easy to fall into a season of comparing yourself to others, wanting validation from photographers or losing confidence in your work. I feel like a lot of photographs can easily fall into this at some point in the beginning stages of their career. After struggling through this ourselves, we learned to overcome our fears, uncertainty, and doubts, and see our business in a new light. It's all about finding confidence in yourself and the amazing work you create, regardless of what everyone else has to say. We have this notebook in our office that says "Be so good they can't ignore you." Hell yes, we just threw in a cheesy quote… but we think it's so true! Work hard and put out work you're proud of and people will notice and respect it. You've got this.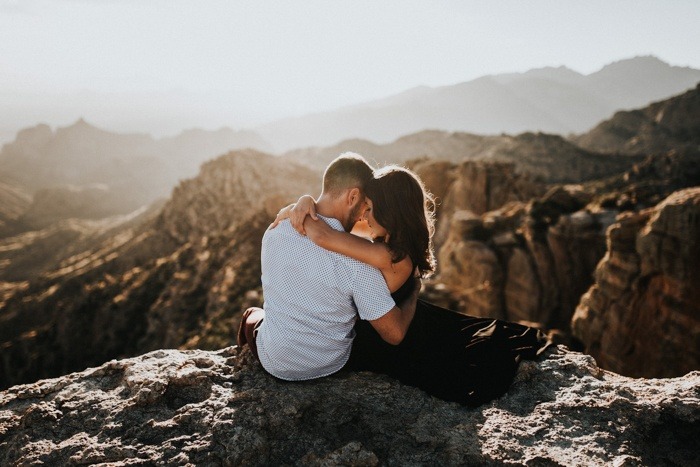 What achievement, moment, or success are you most proud of?
We can't pinpoint an exact moment but we can confidently say that we are really proud of our 2017 year as a whole. We met a lot of goals, traveled to a lot of places and most importantly found who we wanted to be as photographers and business owners. We both are now full time, traveling wedding photographers and spend our days photographing people in love. We couldn't imagine a better job and are so excited for 2018.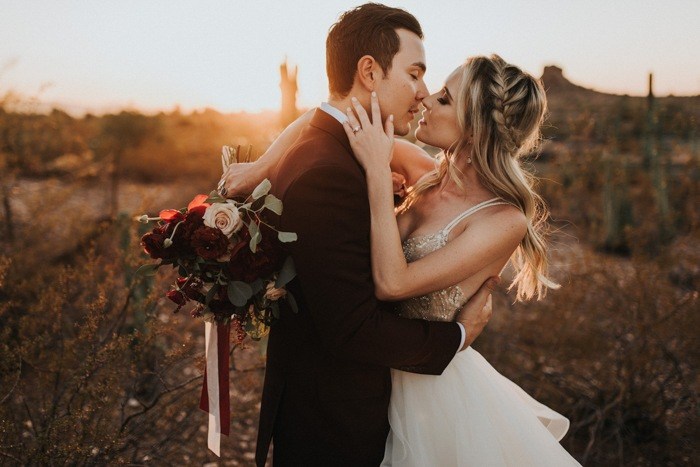 What's a goal that you're working towards?
Our biggest goal since day one was to take our business internationally within 5 years. We love to travel and we get so excited thinking of where our business could take us and the people we could meet all over the world.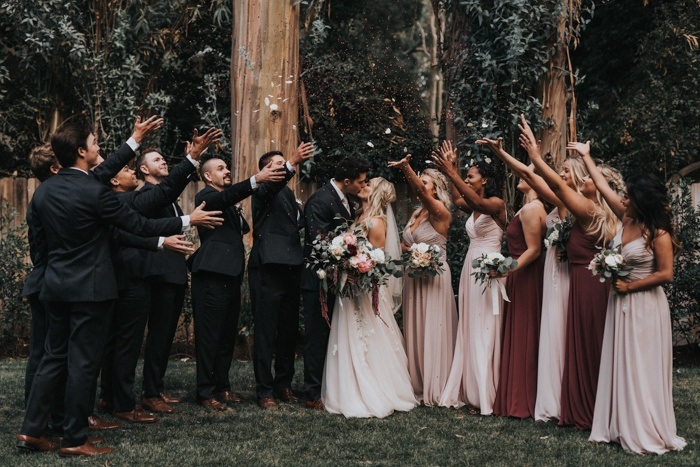 If you could go back and tell yourself anything during your first month of business, what would it be?
Just take good photos. Stop looking around at everyone else to validate you and your business. You've got this!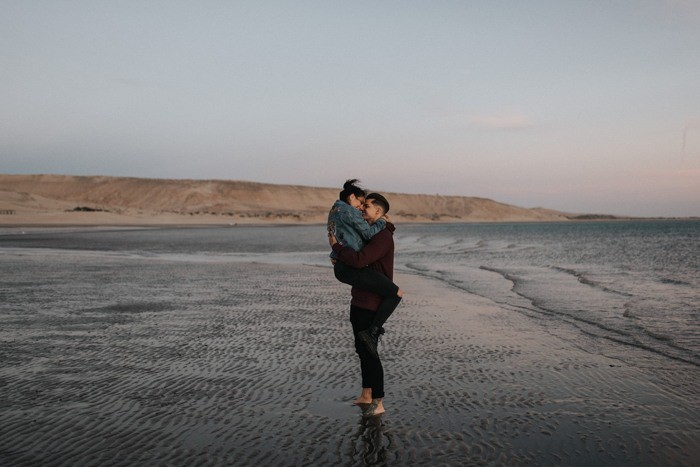 What's your favorite image of yourself? What's the story behind it?
My current favorite image of us is a photo we actually had one of our clients take of us! We were wrapping up a shoot at this gorgeous beach in Mexico and asked our couple if we could teach them how to use our camera real quick. Don't judge! We honestly do this at a lot of our destination spots. Hey, we're a couple too! We want to remember where we've been! It's funny that this one is my favorite because it wasn't a set-up shoot, we weren't in pretty outfits and my hair is in a messy bun… but it's 100% us. It reminds me that as a photographer, I might create an incredible photograph with perfect lighting and scenery but my couple might just like the messy in-between moments the most.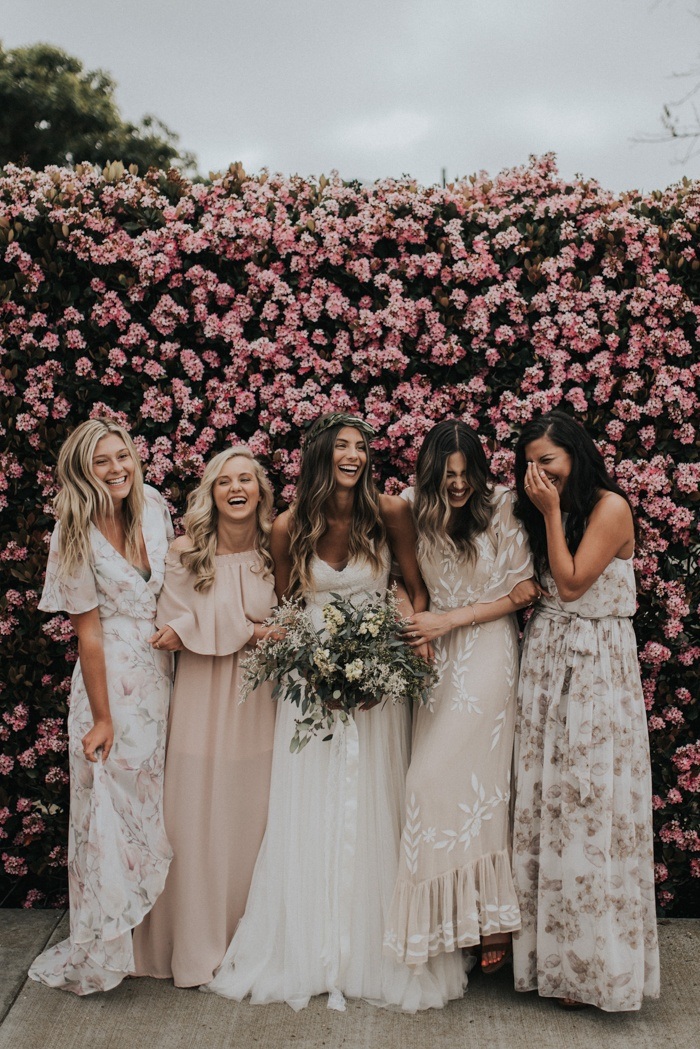 What's your favorite part of the wedding day to capture?
J: My favorite part of the day is that last bit of getting ready time with the bride. Makeup is done, all her best ladies are with her and she's about to get into her wedding dress. I like to take the girls into a bedroom in their robes and give them about 10 minutes to just talk to the bride. Usually, they share marriage advice, sweet stories about the couple, and memories about the bride.
G: I enjoy the couples portraits after the ceremony the most. It's so fun taking the couple on a little mini adventure somewhere beautiful and getting to capture their love! It's especially fun when they don't mind if they get a little dirty for the shot!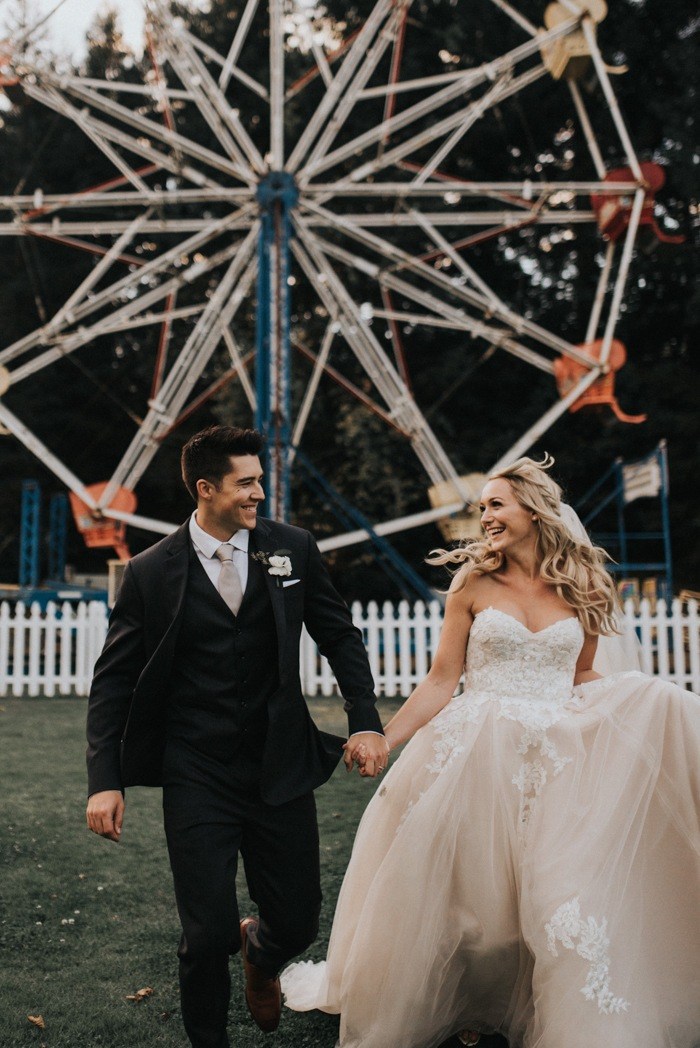 How has witnessing so many weddings impacted your life/outlook?
J: This is such a great question. I think weddings have given me a greater appreciation for little moments in life that I wouldn't have paid much attention to before. As a wedding photographer, I have started paying attention to little things that are happening around a big moment. Ah, I remember this one wedding when we were doing bridal party portraits right after the first look. The bridesmaids were all laughing and the bride was all smiles with her girls, but I turned around to see her groom watching his bride with the sweetest look I've ever seen. He's literally surrounded by a group of loud groomsmen, talking and joking around, but all he cared about was her. THAT is what weddings have done to me! I never would have caught little things like that before I was a wedding photographer.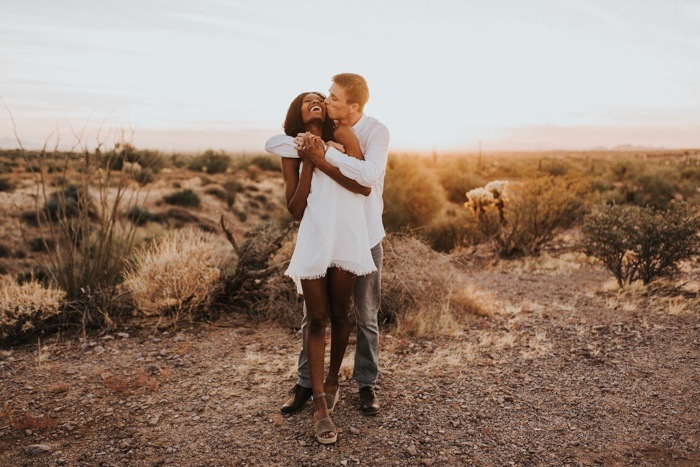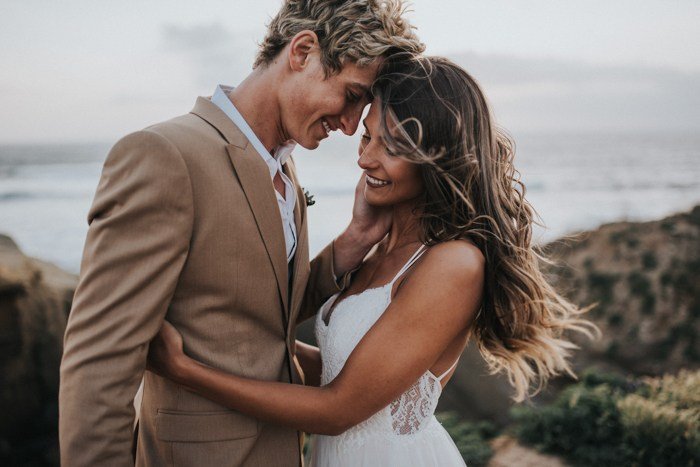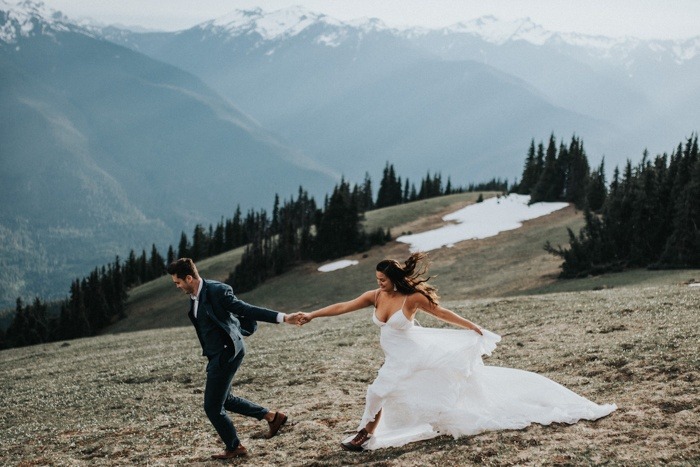 What are you doing to market your business to couples?
We specialize in weddings so you'll see on our website that it says Jonnie + Garrett, Wedding Photographers for Wild Love. The only thing you'll find on our website is couples in love! It's the best. We have considered other outlets of photography which we have done on the side but don't publish on our website. For example, Garrett loves automotive photography and Jonnie loves boudoir. We keep those separate from the J+G brand however because we want it to draw in only couples.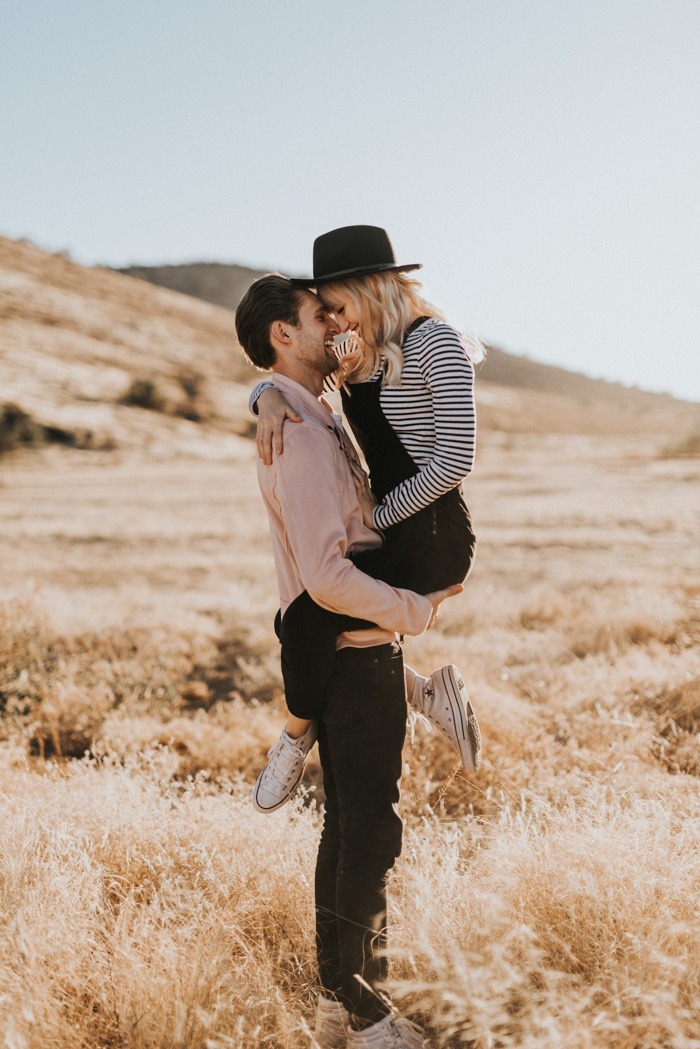 What's the most unique/fun place that you've had a client meeting?
A snow cone place called Bahama Bucks! We were in the car on the way to a coffee shop and I texted the client and asked their opinion on snow cones…. 15 minutes later we were in the snow cone shop having the best meeting ever.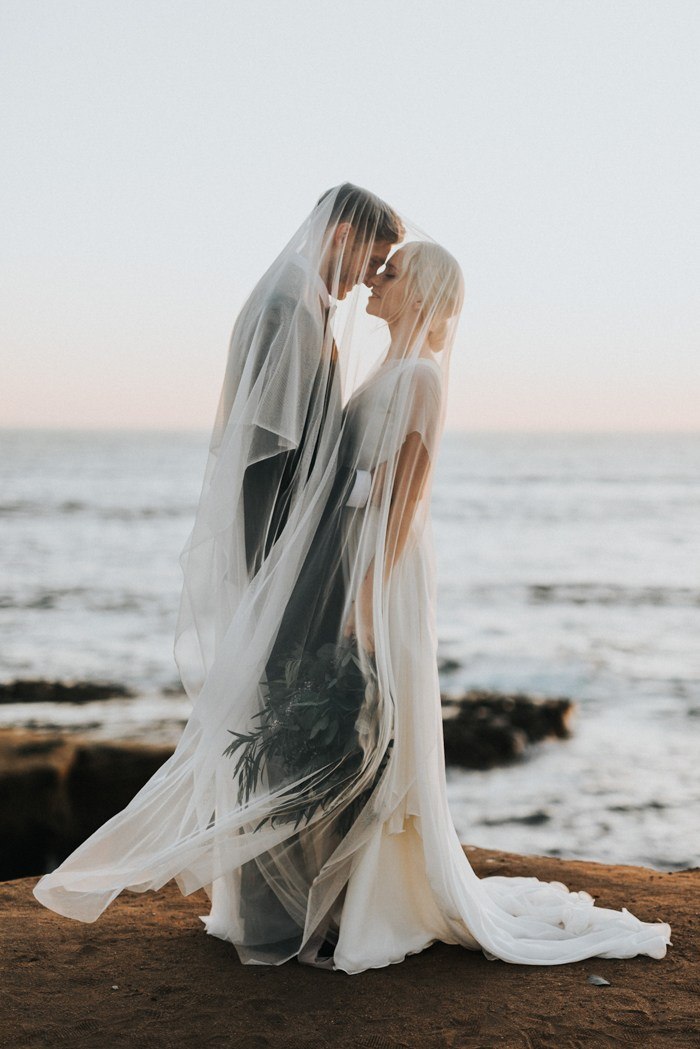 What are your 3 favorite questions to ask prospective clients?
What's your story? – We love when people tell us their whole love story in their first email. It's so important to us to starting building a friendship with our couples from the very beginning.

Why us? – There's so many incredible photographers our couples could choose so we want to know what drew them to our work.
What do you want most from your photographers? – We are all about setting up accurate expectations from the beginning. We ask this question in our first few emails so we can get a feel for their expectations and know exactly what they are hoping for when all is said and done. If they answer this question hoping for adventure, spontaneous moments, and real emotion, we've got you!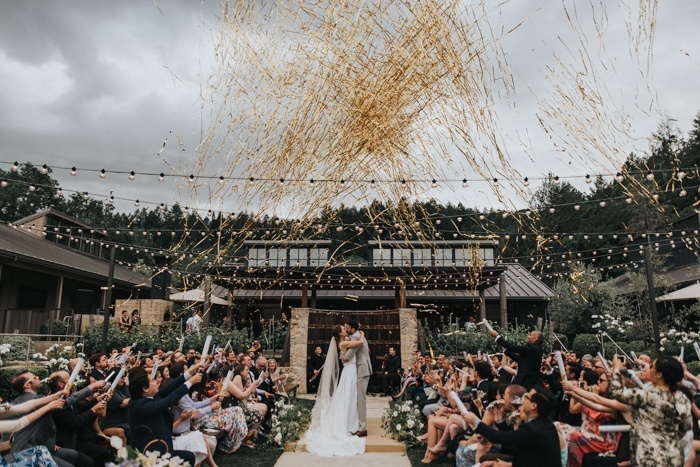 Walk us through how you connect with your couples prior to the wedding day?
We always set up a Facetime meeting before booking so we can meet face to face (screen to screen?) and get to know them a little bit better. We talk about their hobbies, how they met, what they do for fun, and eventually get around to the wedding planning. We want the couple to feel like we're friends when we show up, not just another vendor, so we like to start developing the relationship even before signing a contract. Engagement sessions are a huge way for us to connect with our couples before the wedding day. We include them in a few of our wedding packages. It allows the couple to get comfortable with us in person and learn how we work behind the camera.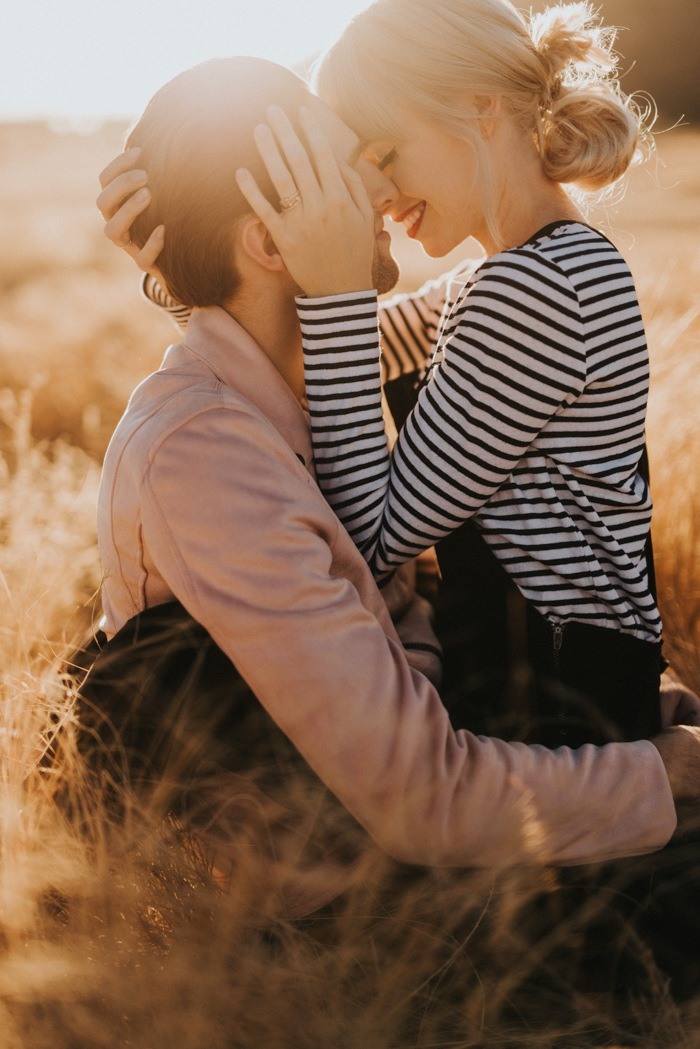 Do you stay friends with your couples after the wedding?
It's amazing how Instagram has allowed us to continually connect with our couples after their wedding day. Anniversaries, new homes, babies, and more. We love watching them grow in their relationship as husband and wife.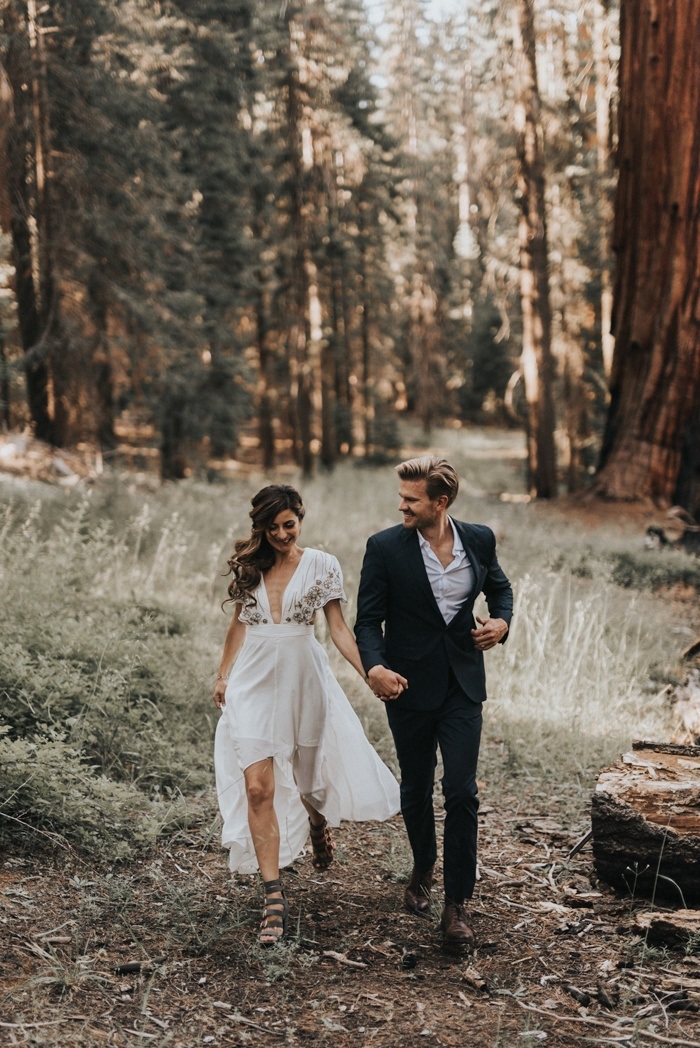 What are you doing with your branding to attract clients?
We went through a major brand shift after our first year. We were actually working under an entirely different business name and brand. We rebranded in 2015 as Jonnie + Garrett Wedding Photographers and it has been nothing but incredible. Our brand tagline is "Embrace Wild Love." The first thing a couple might see on our website is what that phrase means to us. You'll notice on our Instagram that we post a lot of photos of couples having a sweet moment in an epic location. We want to attract couples who love a good adventure, appreciate epic views, wouldn't mind getting their dress a little dirty, and are most importantly super in love. Everything we post on the internet reflects this.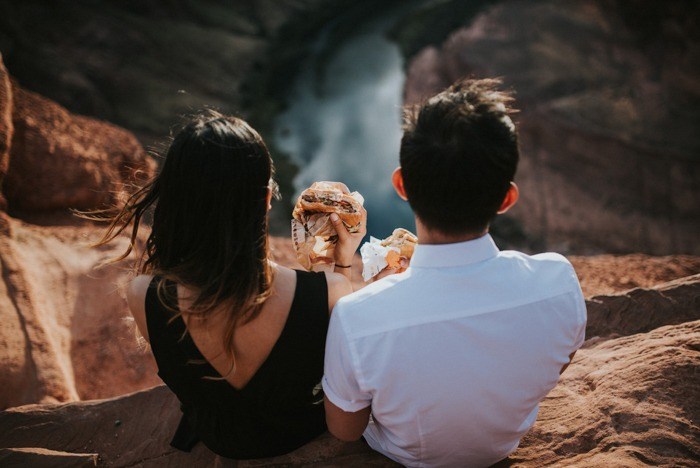 How do you get your clients comfortable in front of the camera?
We are very directive throughout our entire shoot. We never want our couple to feel like they feel awkward or don't know where to put their hands. We set our couples up into a situation and walk them through little prompts to get laughter, kisses, or quiet moments out of them. As a couple, we will sometimes demonstrate things we want them to do too! Sounds funny but we gotta use our love to our advantage!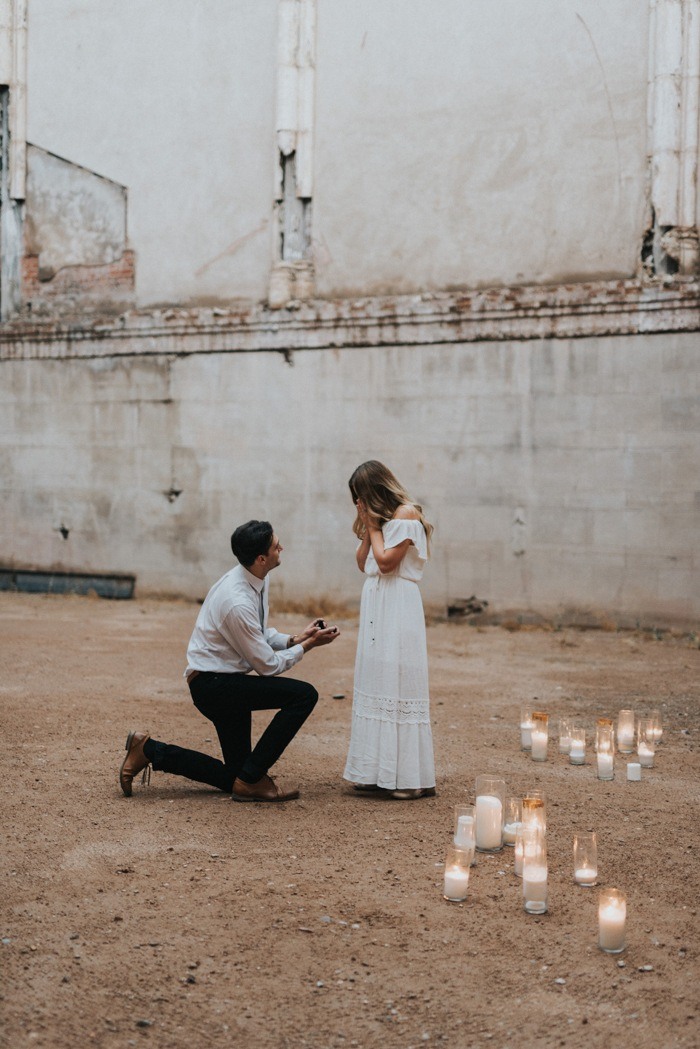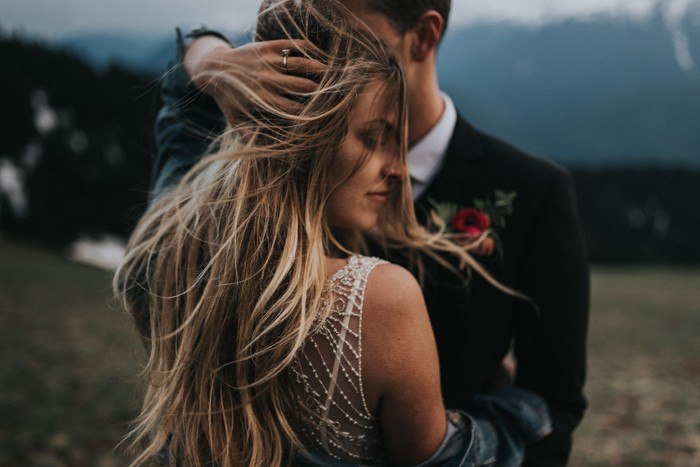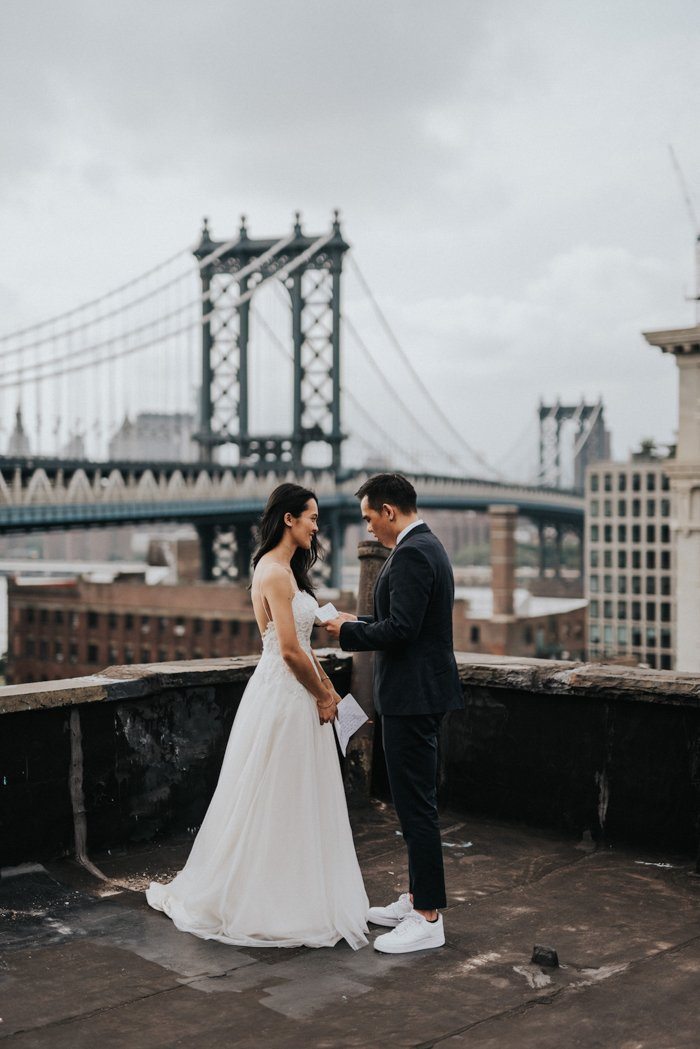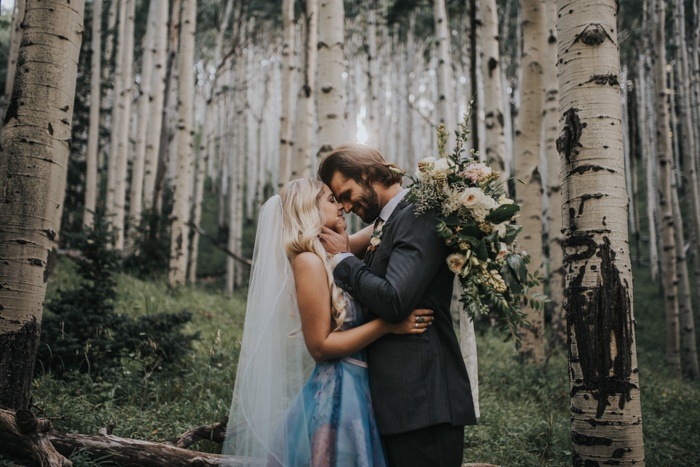 What is your data management workflow?
Data management is super important when you're dealing with someone's memories, and we try to keep it as safe as we can! Each of our cameras are set up to duplicate photos to a second SD card in the camera, so we always have a backup if one of our SD cards were ever to fail. Once we get home, all of our files are transferred to two separate external hard drives which are kept in a fire resistant safe when not in use! Once we've got the photos on our hard drives, we upload them to an online backup server called CrashPlan. We believe you can never be too safe when it comes to wedding photos!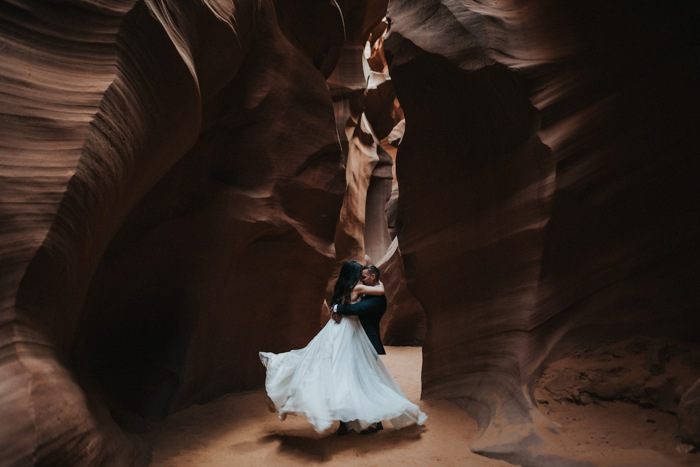 How do you keep your business organized?
We use 17Hats for client management. It allows us to send contracts, questionnaires, schedule events and much more all in one place. It is 100% necessary to keep us organized! Sometimes we're even a little old school and will make a list on paper with things we need to get done ASAP.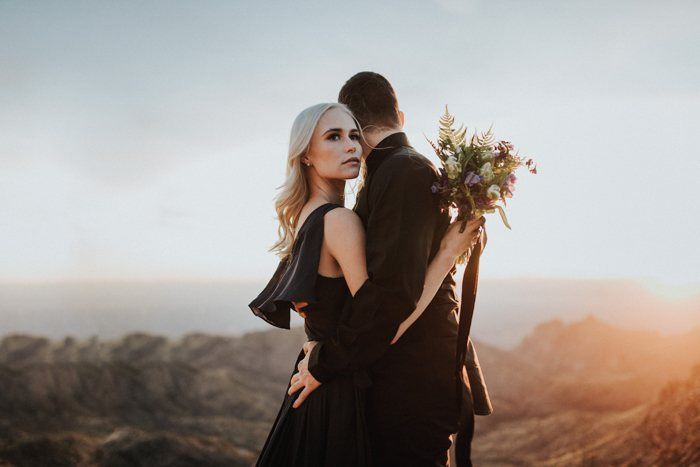 How do you organize/schedule your work week?
When we're not traveling and shooting weddings, we try to set a pretty regular schedule for ourselves. I wouldn't say a "9-5" exactly because sometimes we start and 9 or 10 or 11… it all depends if we decided to binge watch something on Netflix the night before or just felt like sleeping in! We're actually pretty good at just getting up and getting to work. One will generally edit all throughout the week while the other works on emails and other things (perks of having two of us!).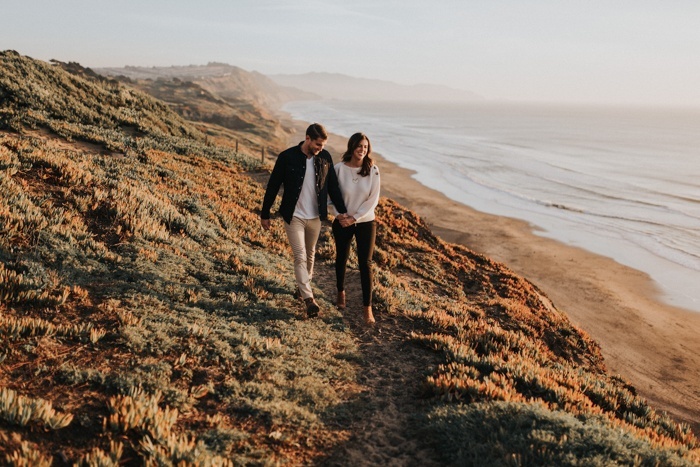 How much of your time is taken up by social media?
I really try to limit my time on social media. Instagram is incredible for us but I try really hard to post what I have planned and not spend too much time in the endless scroll.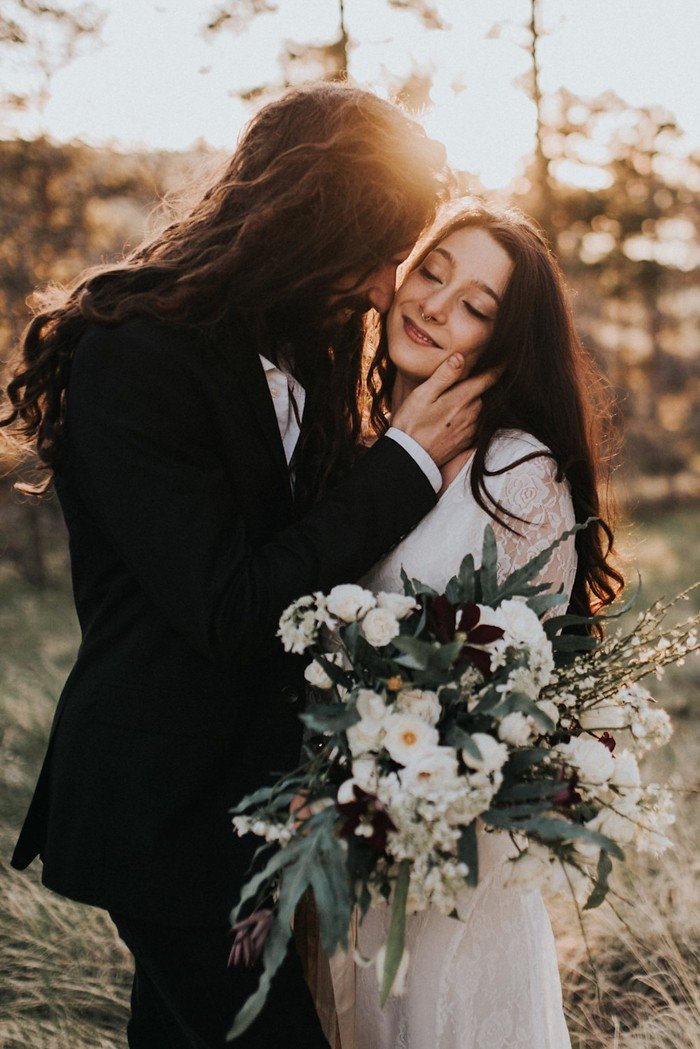 How has social media affected your business?
We really don't know where we would be without social media. Most of our inquiries are coming from Instagram which blows my mind because it's free advertising. We try to post something on Instagram once a day and constantly post updates, small photo sets, travel dates or us making pizza or drinking coffee on our story. We want our followers to know us as not only professionals but people too! It's a fun way to connect. We worked really hard to grow our following on Instagram and we have seen the benefits in ways we never imagined. Who would have thought that we would be connecting with couples across the world all because of an app?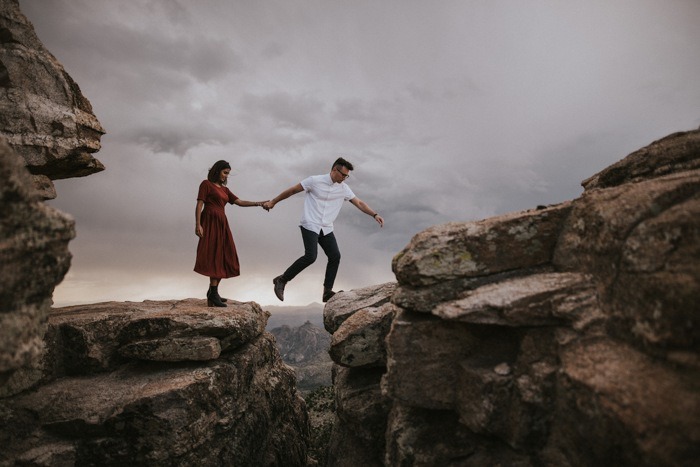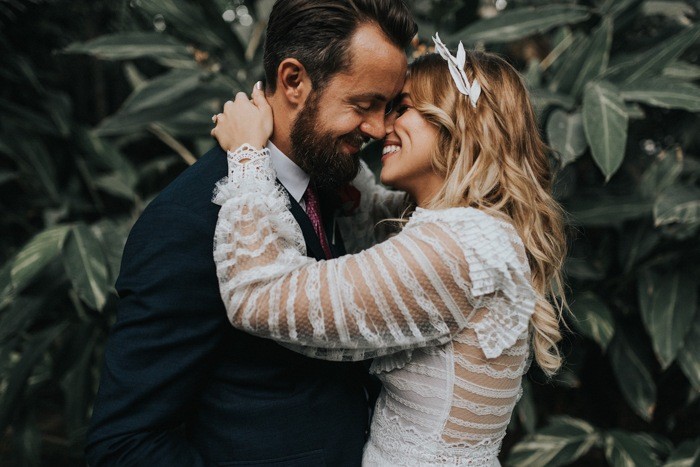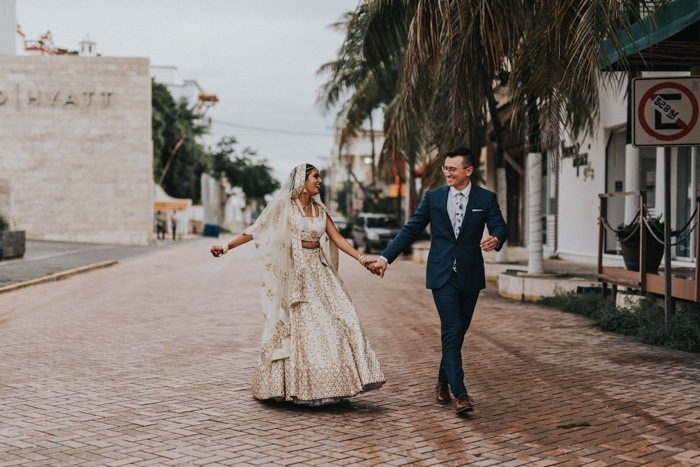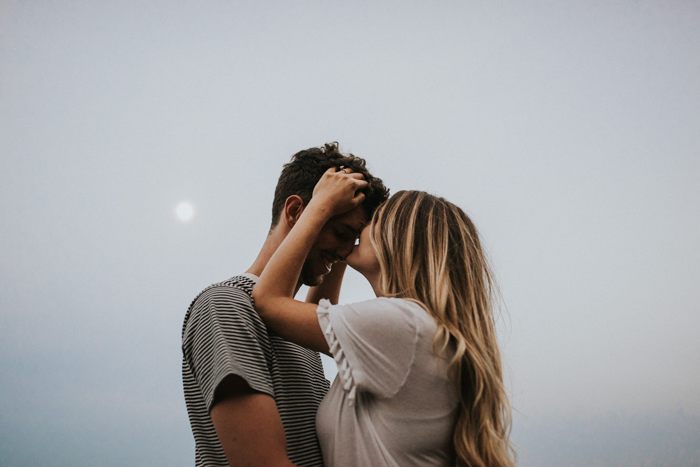 List all of the gear that you bring to your weddings:
We bring 3 Nikon D750's, a Sigma 35mm Art lens, a Sigma 50mm ART lens, a Sigma 135mm ART lens, a Sigma 24mm ART lens, an 85mm Nikkor lens and a 24-70 Nikkor f/2.8G ED lens (which we'll be replacing with another prime lens soon). We also bring a couple of Yongnuo speedlites that we use during receptions when natural light is not an option! Aside from our Nikons, we have Fujifilm XT-2 camera body paired with the 23mm Fujinon F/2 WR lens and the 35mm Fujinon f/1.4R lens.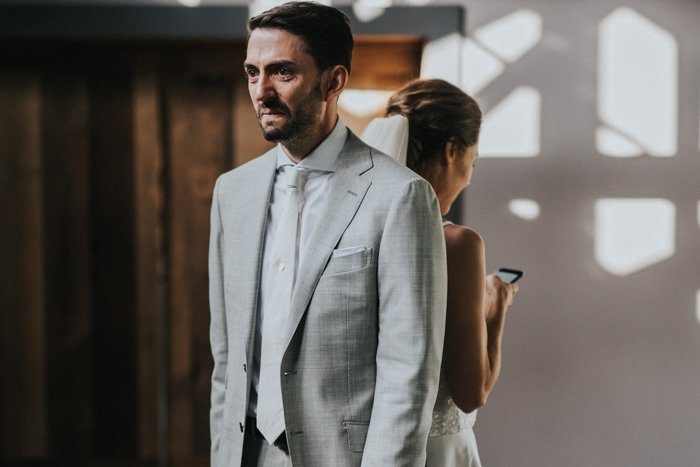 Do you have any bucket list locations that you hope to shoot at one day?
J: Amalfi Coast and Santorini are on my bucket list at the moment.
G: New Zealand is on the top of mine. Pretty much any place that ends in "land" is on my bucket list!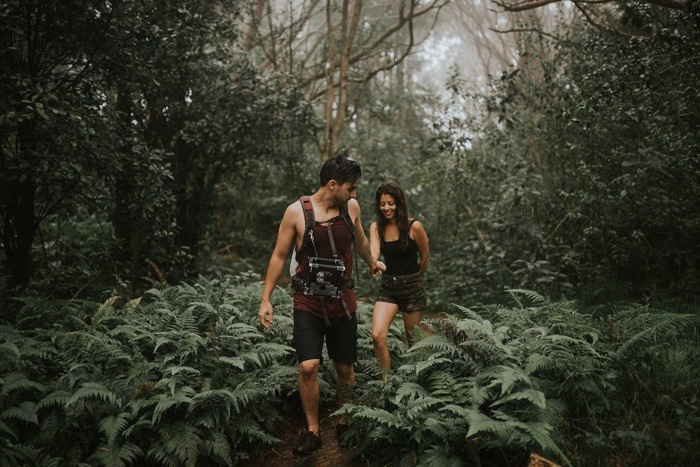 What is your favorite image that you've taken? Can you describe how you created it? What is it that makes it different?
There are two images that have become favorites in our book. One of them was a photo we took of our best friends in the rainforest in Kauai. We were in the middle of hiking the Waimau Canyon and got caught in a huge rainstorm. Typical for Hawaii! Either way, we were soaking wet and had our camera gear all tied up in a plastic bag so it wouldn't get wet. The rain finally stopped for a few minutes and I begged Garrett to let us take out the camera and photograph our friends. Just as quickly as it stopped, the rain came back but we got the shot that has truly become one of my favorites. I love it because it was such a spontaneous and in the moment photograph. David has a GoPro strapped to his chest and Lacey's hair is soaking wet. They look like they just had the most epic adventure… honestly, it was one of the most adventurous things all of us had ever done. I love that memory and I'm so glad we got to capture it.
There's one other that was pretty incredible. It's a photograph of a couple who we absolutely adore who flew to NYC to meet us for their elopement. We had just spent the entire evening walking all over Manhattan and we were wrapping up the shoot. There was a little spot in the middle of the street for a bike lane that was finally empty. We had the couple run out and have one last big kiss of the evening. There was just barely enough light, no time to overthink the situation, just a spontaneous moment that seemed to fall into place perfectly. The cars in the background with their headlights hitting just the right spot, all the bikers disappeared (thank God) and our couple just embracing each other for the last time in front of our cameras. We would definitely call it our favorite of the year.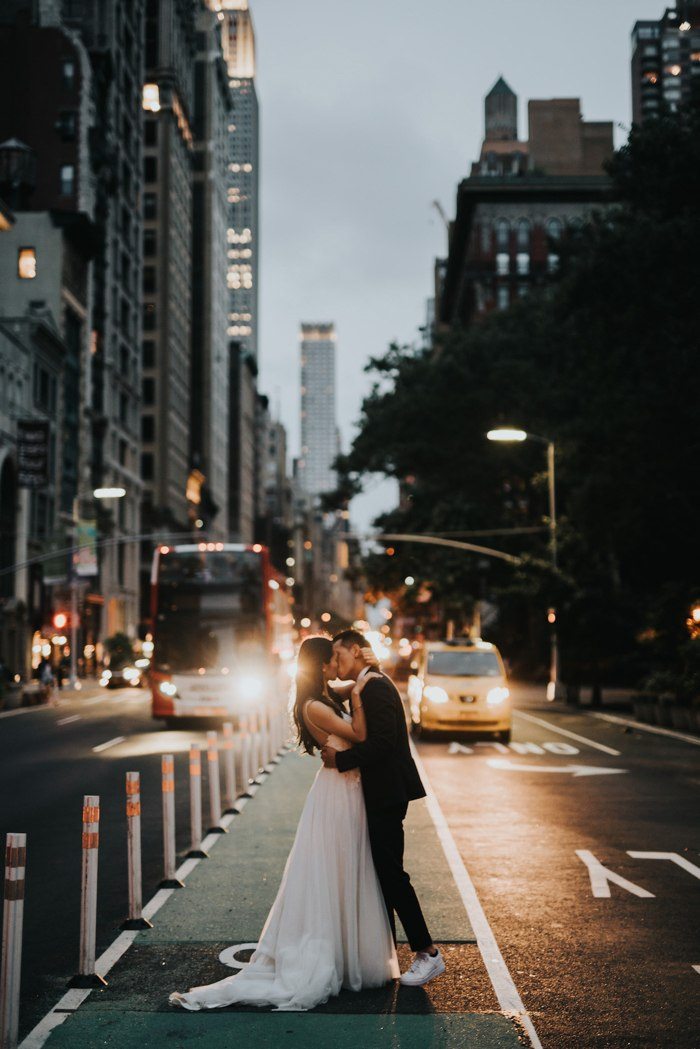 What software/applications could your business not live without?
Photo Mechanic has sped up our culling process greatly and we use Lightroom to edit all of our images so those two are super important. We also couldn't live without Photoshop for the reasons of editing out the larger things that Lightroom can't get rid of!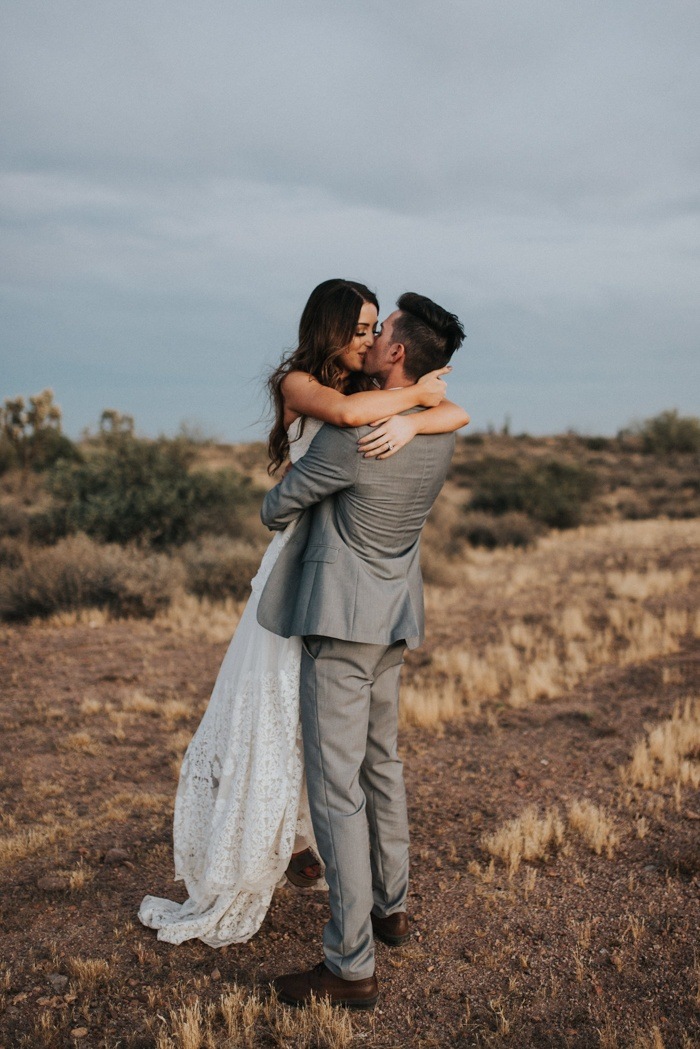 What gear would you recommend for a beginner photographer?
Gear always depends on budget but you can make any level camera body work well if you invest in a decent lens! We use lots of Sigma lenses because they are built well and super sharp. They also come at a very affordable price point compared to some of the other lenses on the market. Our favorites are our 35mm ART and our 50mm ART lens. Both of these would be a great option for a variety of different types of photography/ shooting situations. Even if you have an entry level DSLR if you take the time to understand light it will help you be able to make beautiful images.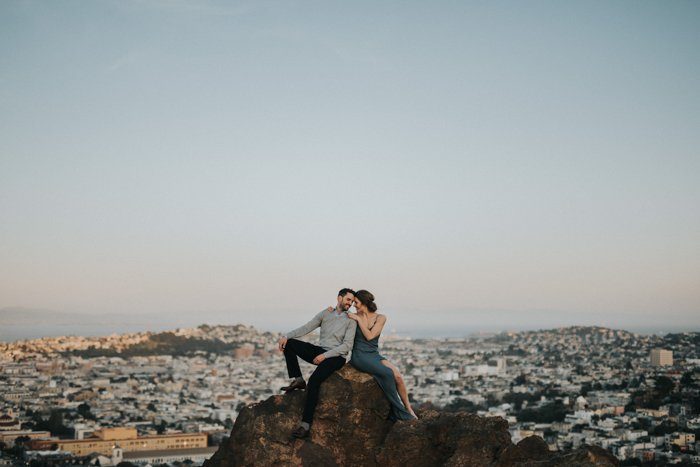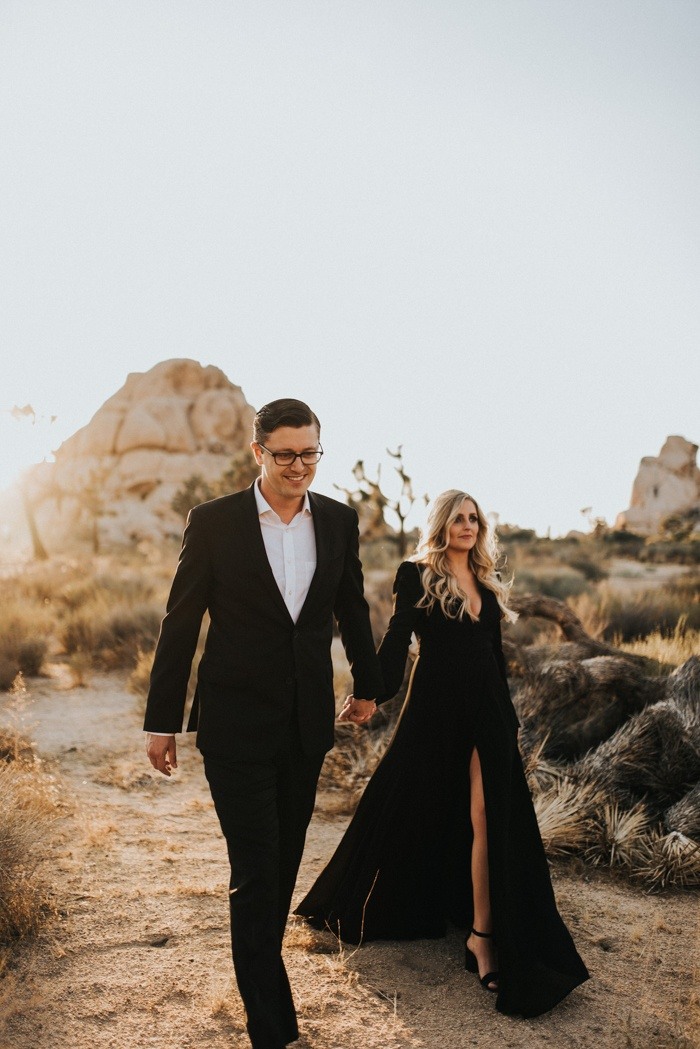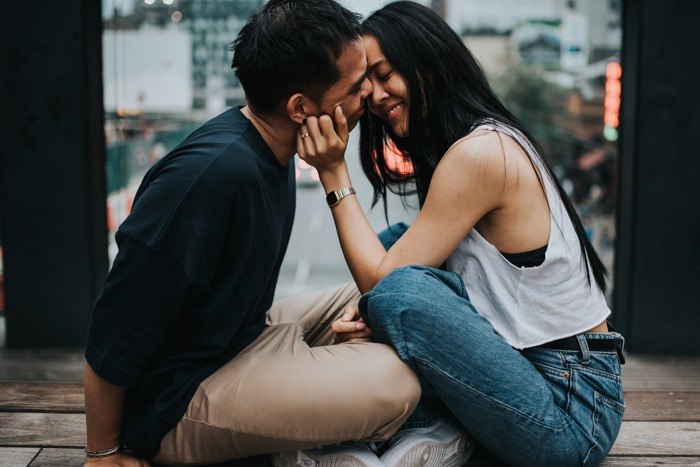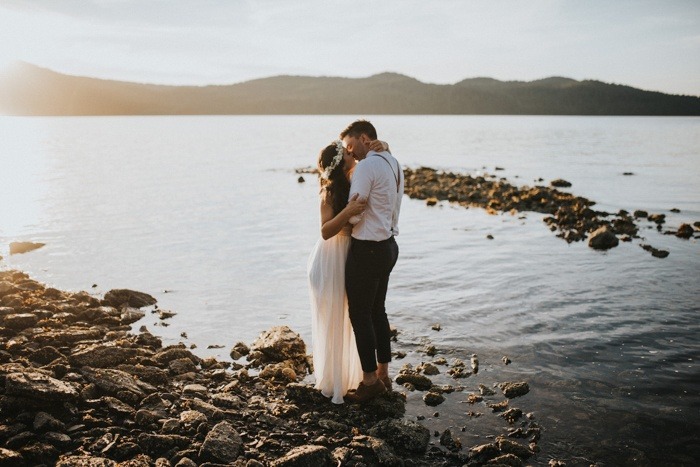 What's playing in the background while you edit?
Jonnie likes to work in complete silence which is opposite for me. When we do play music, we usually find a Spotify playlist of alternative or rap music. We went through a podcast phase for a bit and really got into the murder mystery stories!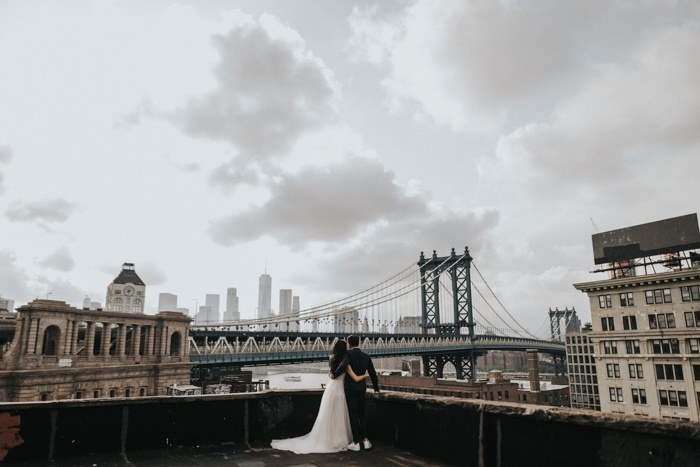 Best advice you've ever received about being an artist, business person, or happy human?
As an artist, never let photography become only work. Make sure to still shoot for your own enjoyment. As a business person, education never ends. Always keep learning. As a happy human, it's all about loving and serving others.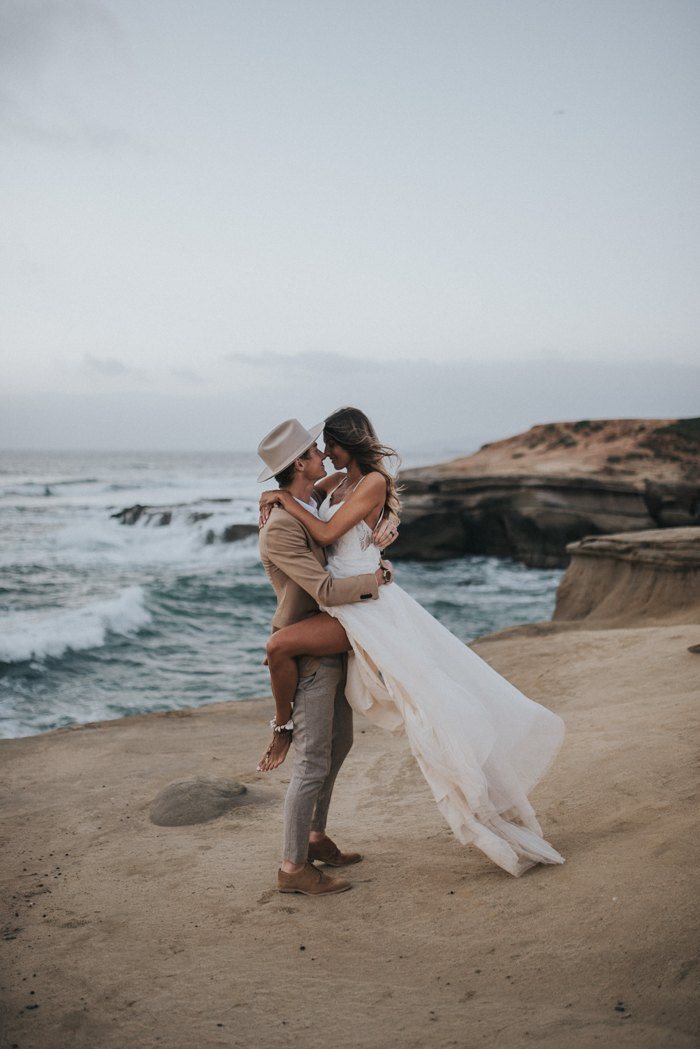 What's next for your business?
Our next new adventure will be an addition to our wedding blog full of wedding tips for future brides and grooms. We see so many different types of weddings and can't wait to share the experience from the photographer's perspective. We hope to launch that in early 2018. We will also be adding an associate photographer to our business which we are really excited about!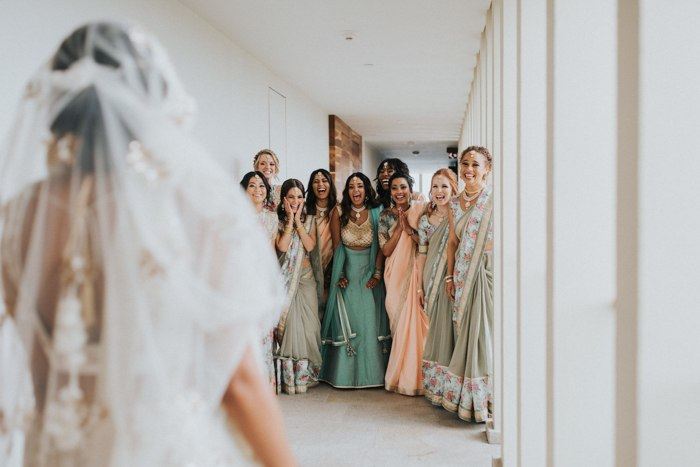 Is there anything you want readers to know about that you're working on or where they can learn more from you?
If you've gotten this far, thank you so much for reading about us and our journey as photographers. We'd love for you to follow along with us, our travels and our incredible couples we will be photographing this year. Keep posted on our travel dates to see if we're coming to your city. We'd love to connect or photograph you and your lover!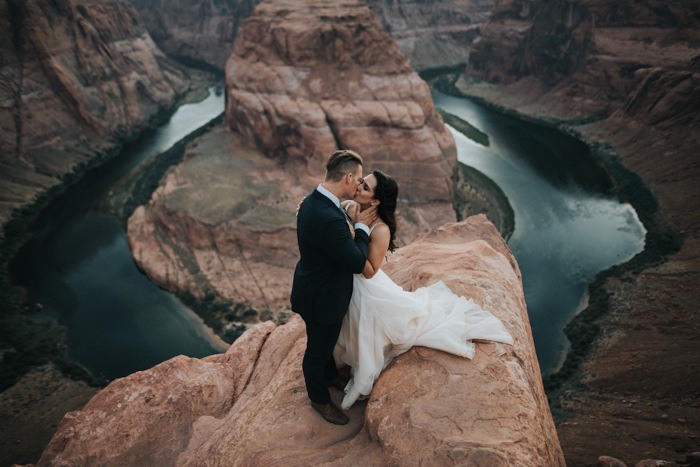 Where can people follow you and your work?
You can find more of our work at jonnieandgarrett.com. Also, follow along on instagram.com/jonnieandgarrett and facebook.com/jonnieandgarrett.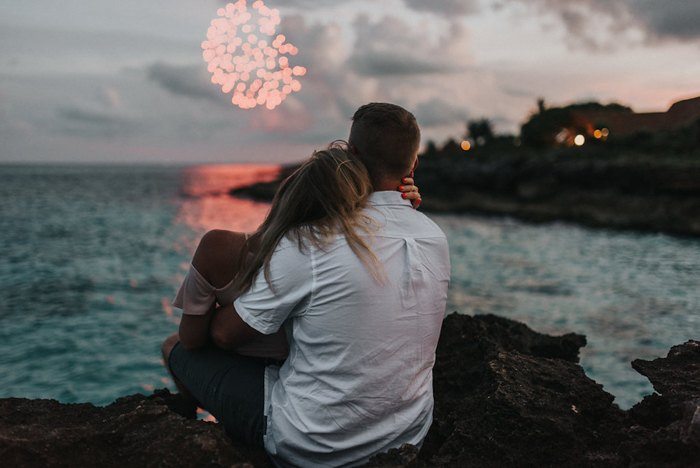 Thank you so much to Jonnie and Garrett for sharing a glimpse into their life as wedding photographers and as an adventure-seeking couple! If you love reading photographer spotlight interviews, then check out last month's interview featuring The Hearnes!