Today in our Spotlight Interview with Stone Photo, Kat and Dan share with us their passions, the struggles (and rewards) of working with your partner and why they absolutely love shooting weddings! I am so grateful for their honesty, because being genuine and vulnerable, along with passionate and talented, is exactly what each couple needs from their wedding photographers. As a photography duo, Stone Photo creates beautiful works of art that are both emotional and technical, creative and timeless, simply a perfect match!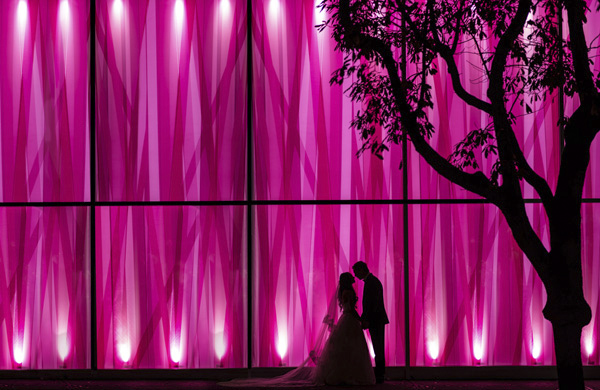 Tell us about how you work together as a husband and wife photography team? We won't lie – it's tough, it's rough, but there's no other way we'd have it. On shoots, we often fight over who gets to be lead photographer, and sometimes we argue over who gets to be the 'second' shooter. If we're both having a creative run, it can hard to decide who gets to get their shot done first (it seems like there's never enough time to do what we both want!). And vice versa, if we both have a creative block, we try to pawn off the first shooter role to each other, but we make it work. The other 90% of the time when we're doing office and post work, we each know our strengths and weaknesses, so we've naturally gravitated to tasks that we're each stronger at. I (Kat) am more organized, so I do emails, culling, scheduling, paper work, etc. Dan is great at technical things so he's in charge of all the photoshopping, getting images ready for the blog, etc, and he's a gear head so getting all the batteries charged, cards formatted and all is his domain. Of course there are ups and downs of working with your partner, but it's certainly rewarding. There's no one better who understands the successes and failures you experience.
Do you have different roles? Strengths? Oops, prematurely answered this question! Yes we do! In the office, we clearly have our roles defined. We have a pretty good system down from getting ready for a photo shoot to the final delivery of images to clients, though we're working towards being more efficient with our time. Our strengths compliment each other because most of the time they don't overlap. For example: Dan loves gear, I don't, so that's his thing. I love crafts, Dan doesn't, so I take care of packaging and presentation of our images for clients.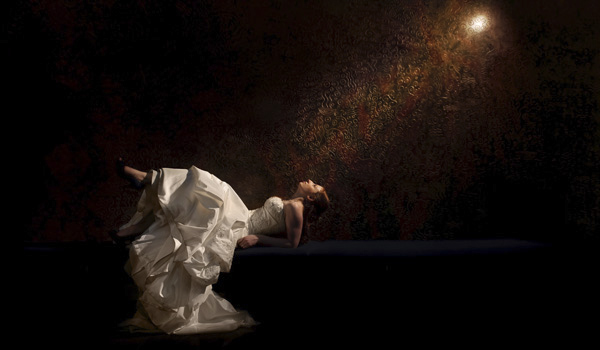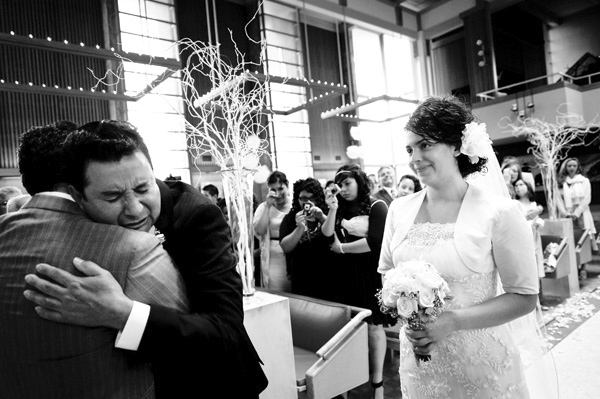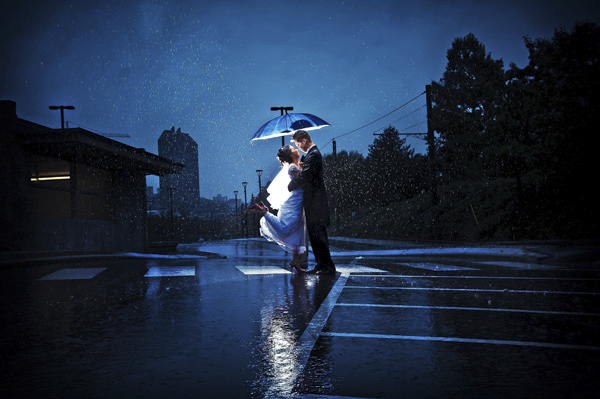 What would you be doing if you weren't wedding photographers?
Kat: It's funny; we talk about this all the time. I have half a degree in Linguistics and Speech Sciences that I didn't finish because our business took off and we got too busy for me to handle both. I like to think I'd be a speech therapist or speech pathologist, but after running our business for 6 years, it's hard to imagine doing anything else. We are now starting to think about what careers we'd be in after weddings – we don't want to and don't think our bodies could handle shooting weddings after 40-45 years old. Realistically, I'd probably stick to photography, most likely maternity & newborn. Ideally, we'd retire on a hobby farm in Kelowna, BC and I'd run a bee farm while Dan did his thing…though being in Australia these past two weeks makes me want to look into opening a bed and breakfast on a beach!
Dan: I honestly don't know how to answer this question completely. I have historically found something I love, given it my heart/mind/soul and devoted 110% of my energy and time to it…and then moved on. My first love was music, I used to play guitar in 4 bands and practiced every waking moment. Now my guitars hang on the wall as tokens of a past obsession. Will my cameras all suffer the same fate one day? I don't know the answer; it's a funny situation when your hobby/passion turns into your career. I do have many things I am interested in, one edging on obsessiveness, but as far as career moves I'm lost. I am a photographer. I couldn't currently imagine life otherwise.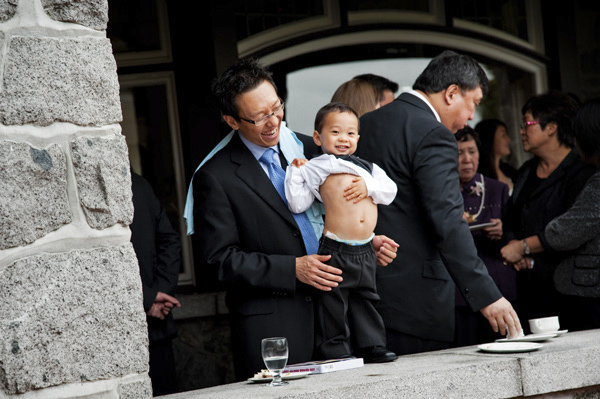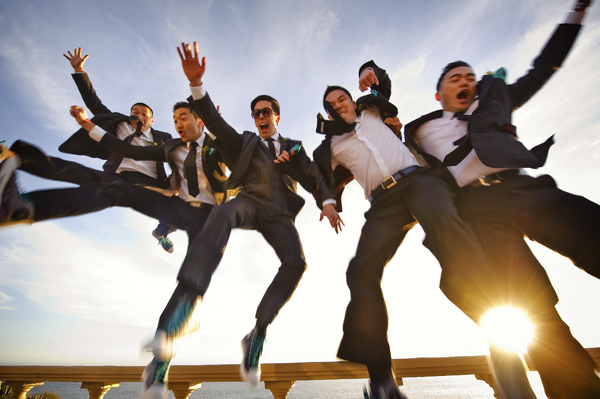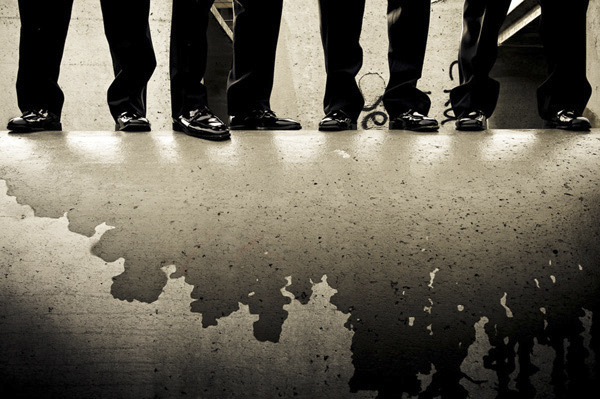 Where/what is home? Vancouver, B.C. is where we call home, though we're currently in Australia answering these questions and man, it's amazing here! We're definitely dreaming of what life would be like here! We're fortunate that both of our immediate families and a large chunk of our extended families are in Vancouver with us, so it would be silly for us to move anywhere else.
What was your photography education? School? Self-taught? Workshops? We both attended the Professional Photo-Imaging Program at Langara College in Vancouver where we met. Though we learned a lot in school, the most learning we've done has been running our business and learning from our many, many mistakes. We also try to do at least 1 major workshop a year.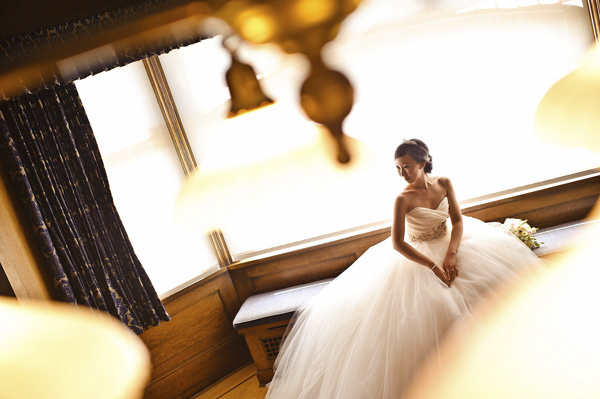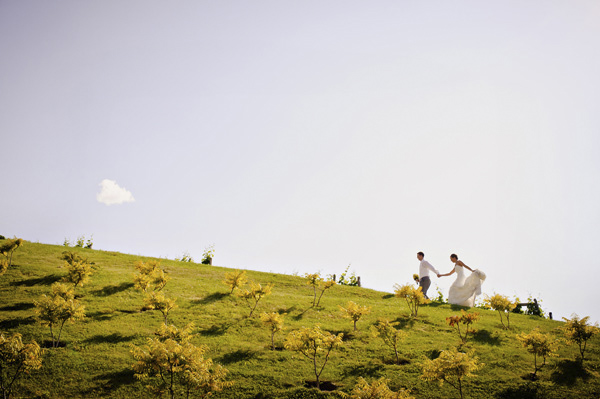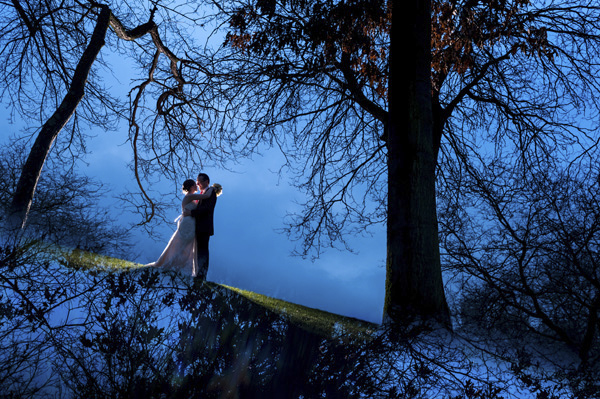 Do you have a (recent) favorite photo that you have taken? Can you describe how you created it? What do you like about it, whether it be technical, emotional, personal? Dan: I do! (see above) We recently photographed a couple on New Year's Eve and the weather was cold and overcast. The couple was aware that the weather wasn't likely to be amazing and they were bummed by the bleakness of the day. Putting my thinking cap on, I switched our camera's white balance to tungsten, backlit the couple with tungsten light, got low and shot up at the sky and brought out an optical prism that I had in my back pocket to create a reflection of the (now) blue sky (a trick we learned from Sam Hurd). It was just a recent "something from nothing" image that really wowed our clients and made me happy that I could create something awesome for them in less than ideal circumstances.
Describe your dream destination wedding?

Dan: A small village in Southern France with old, old, buildings, narrow cobblestone streets, in a thousand year old church.

Kat: It might sound cliché, but I'd love to shoot an authentic Tibetan wedding, somewhere totally remote in the mountains. I know some photographers who have done it. It just looks amazing, and I can only imagine what that experience would be like!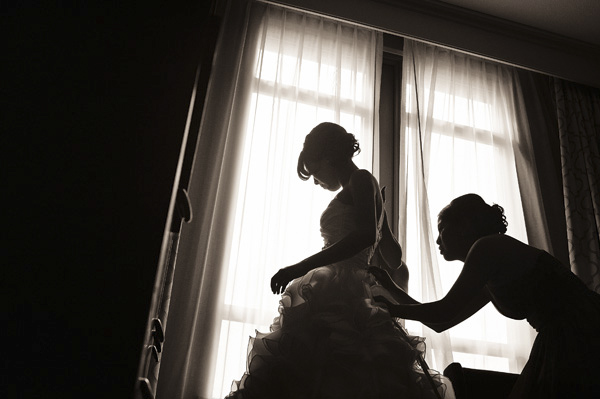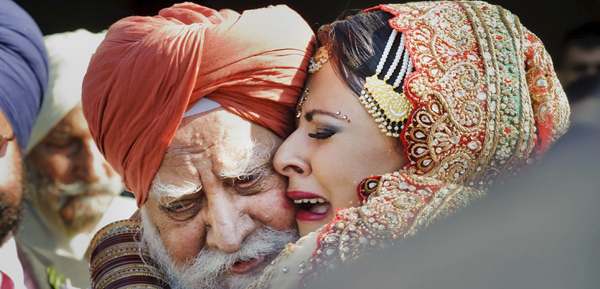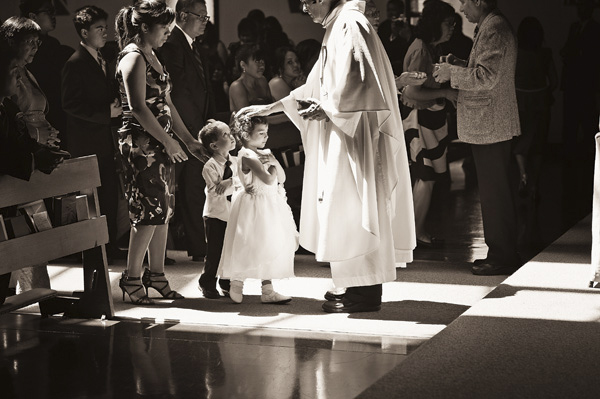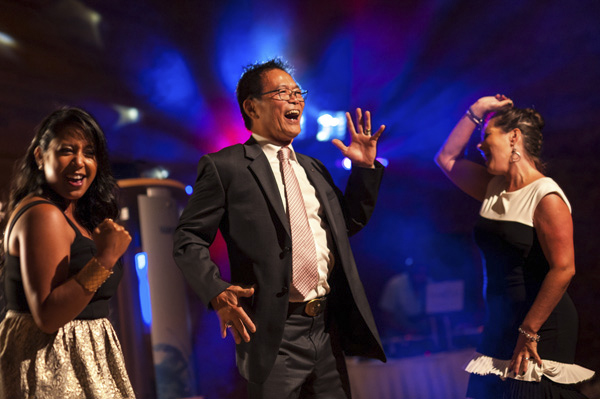 What do you desire to express with your photos?
Kat: This is a tough one for me. I initially got into photography as a way to express myself. Shooting other people's weddings, the goal isn't to express myself anymore; it's not about me. Not to get all artsy fartsy on you, but I'm highly sensitive and over-emotional, so I want my images to express all sorts of emotion. If our imagery can draw a laugh, a tear, or mesmerize the viewer, then that's pretty awesome. At the end of the day, it's pretty simple; I hope that our work makes people happy.
Dan: I'm a little more selfish; I like to look at a location/situation/environment and dream of what I can do with it. I approach creating my images more technically and less emotionally than Kat. I guess with my images I can tend only to think about what I want to create with them, though our couple are usually pleased with what I do. That's why I need Kat…she levels me out.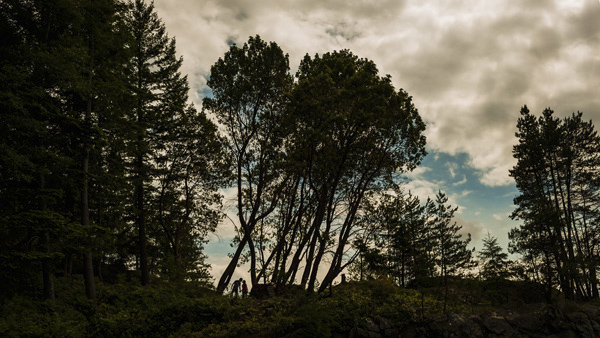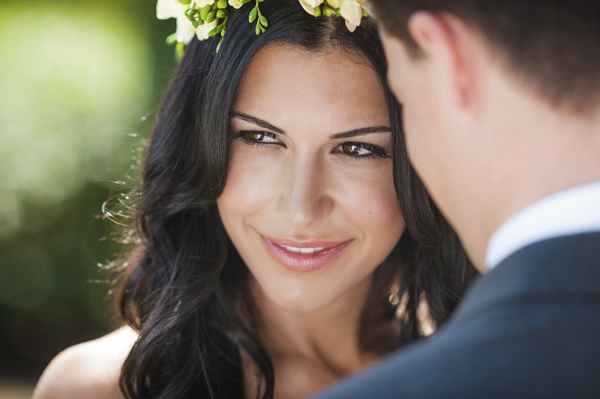 Besides weddings, what/who/where would you love to be able to photograph?
Kat: In my earliest days of photography, I was introduced to documentary/war photographer James Nachtwey. I've never come across anyone else's work that makes me shiver like his. It would have to be in another lifetime, but I would want to travel the world to be a photojournalist/documentary photographer of global current affairs. There's nothing more exciting that I can think of. The closest I'll get to that is we've recently talked about doing Habitat for Humanity and documenting that experience.
Do you have any advice for beginning photographers? (Wedding or otherwise) Get a great accountant!!!
Any direction you would like to take your photography? Shooting wise, we've definitely put a lot emphasis on epic bride and groom portraits. We love it, we're good at it, but now we think we want to focus more on photojournalism. Images (not necessarily wedding images) that make me (Kat) stop in my tracks are typically those that are candid; you can't recreate candid moments. It's all about being in the right place at the right time, and getting out of your comfort zone. This year, our goal will be to put ourselves in spaces and situations that are out of our comfort zone and see what kind of imagery we get.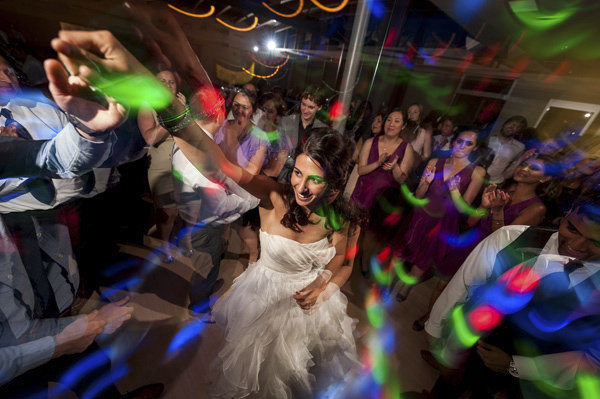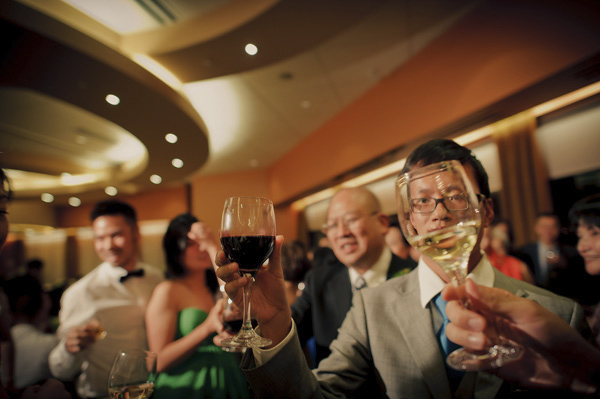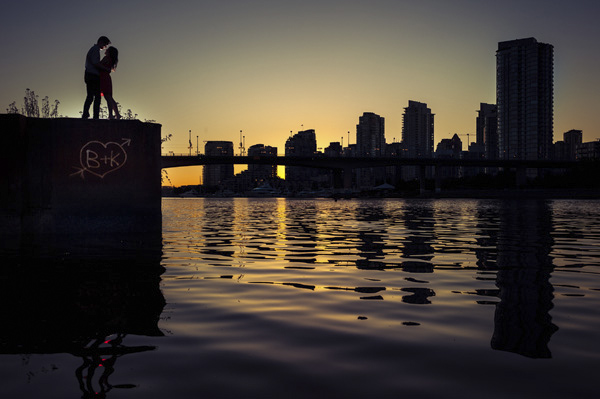 What do you find to be the biggest challenge/most difficult part of being a wedding photographer?
Dan: Finding inspiration for every shoot because we take it upon ourselves to want to always be unique and never shoot by a formula. We want to be able to capture every couple's wedding without following a routine. It's difficult to constantly be original and not repeat past successes. It's so easy to compose the same image with the same concept and just plug in a couple, and we're guilty of it, but we don't want to do that for every wedding. It's easy to get stuck in a box, it's easy to plateau and coast and admittedly, we have done this. It's our goal to get out of that box, break that routine up and just shoot with less concern about getting expected images.
Kat: Oh there are so many difficulties of being a wedding photographer! I agree with everything Dan says on a work/shooting level. I don't mind the mundane parts of the business, but it's extremely draining trying to constantly be creative shoot after shoot. On a personal level, work-life balance hands down has been my biggest struggle. We're working on it, but due to our lack of time management, we end up working long days everyday and have little to no time for personal time. It's hard to turn off your work brain, especially when you work from home.
Do you have a quieter season? How does your work change during that time? How do you end up spending your time? Vancouver has such mild weather that often we're busy during the Fall and Spring as well as Summer. Historically, our Octobers are either the busiest or second busiest month of the year! There are a few months out of the year that we aren't shooting (like January/February, that's why we're in Australia!) but if we're not traveling, we shoot maternity and newborns, or work on our marketing plan for the year, general website maintenance and updating and stuff like that. There's often networking or industry events to go to, or workshops. And if we're not doing any of that, we're cooking up a storm and catching up on Netflix!
Any advice for couples on how to look amazing and feel comfortable in their photographs? Don't worry, be happy! We'd say pay more attention to how you feel than how you look because it will translate in your expressions and show in your photographs. We try to advise our brides specifically to make sure to feel like themselves, for example, don't wear a whole ton of make up on the wedding day if you don't wear makeup on a regular basis. You'll just feel awkward, and it will show in photos. We also tell our couples (again, brides specifically) to bring comfy shoes if there's a lot of walking involved for photos. It's easy to get caught up in the timeline of the day and we see time and time again that it falls on our brides and grooms to make sure the day is going smoothly – hire a wedding planner! Take the stress off yourself so you can be relaxed!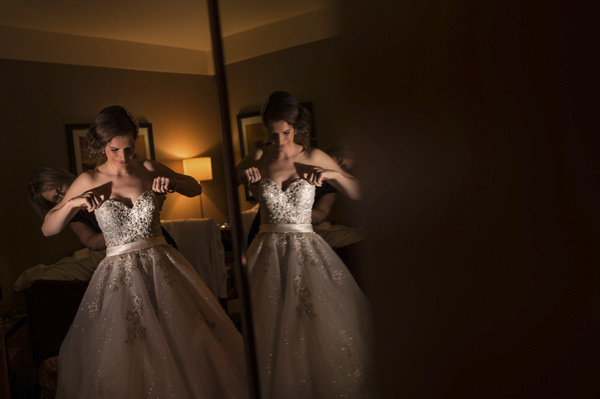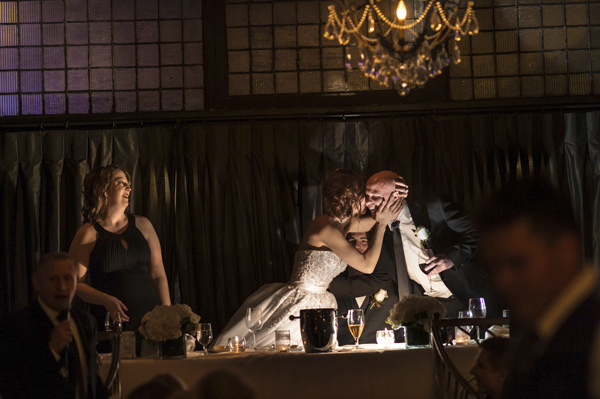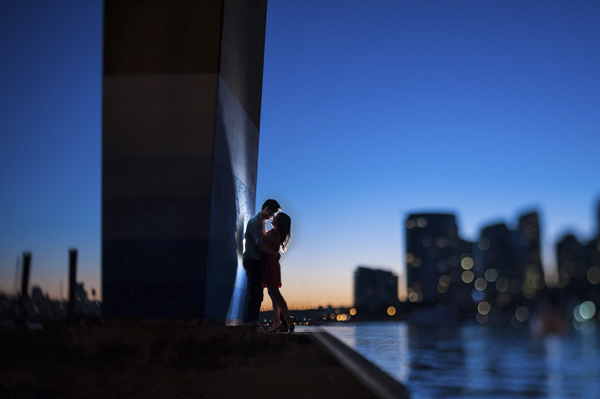 How has being a wedding photographer made you a stronger photographer over all?
Dan: Being a wedding photographer has taught me to think on my feet and view the world differently. We don't often have ideal locations or ideal light but we make it work. Wedding photographer's eyes can pickup on the tiniest details of interesting things and make them a focus of an image; a shiny reflection, a little child about to do something cute, a parent on the edge of tears. You almost develop a bit of a sixth sense for what could be and what might happen.

Kat: Along with that, as a wedding photographer, you get to photograph all sorts of genres of photography; macro, architecture, photojournalism, editorial, maybe fashion, portraits, etc. You get to wear these different hats in a whole day, and without realizing it, you become very good at these different types of photography.
If you could have a superpower, what would it be?
Dan: If I could photograph with my eyes, light with my fingertips, and levitate so I could get any angle that I want.
Kat: For candy to appear at the snap of my fingers!
Thanks to Dan and Kat for sharing their work and inspiration with us today. Continue to experience their beautiful photos on Stone Photo's blog and website.