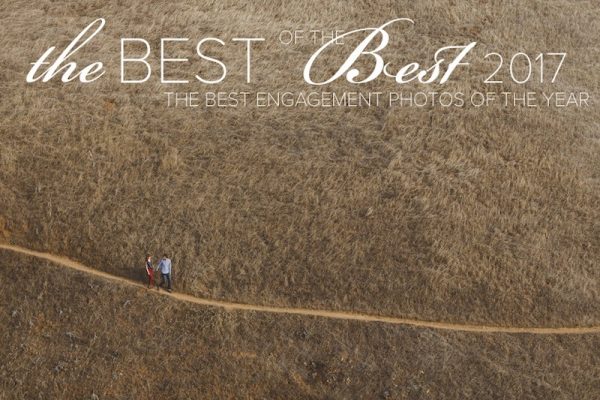 Photo by Ed Peers
Our 5th annual Best of the Best Engagement Photo Contest is now open for submissions! We're calling all photographers from around the world to share their engagement work with us! Whether it's your first time submitting to a Best Of contest or you're a past winner, we hope you'll join us in celebrating the art of engagement photography. To help you get started, we're sharing a few tips from our amazing judges, Ben Sasso, Jennifer Moher, and Petar Jurica, in today's blog post. If you've been contemplating submitting to this year's Engagement contest, we hope our judges' words of wisdom will give you the push you need to hit "submit" with confidence.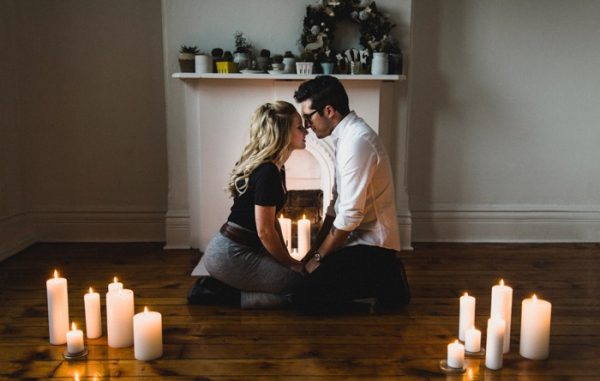 Photo by Jennifer Moher
In your opinion, what makes a great photograph?
Ben Sasso: Feeling. It's rare that I find a photograph that sticks with me for the composition, the light, or any of the technical aspects. Sure, those all can (and should) play into the feeling in an image but what actually sticks in my gut is what the image brings out emotionally. Sometimes it stirs something inside of the viewer, sometimes it's an acknowledgment of an emotion pouring out of the photographer who shot it. Photography is a game of emotions.
Jennifer Moher: I feel that the most important element of a great photograph is whether or not a photo moves you, or evokes some sort of emotion or feeling. If I feel something when I look at an image; sadness, joy, love, even anger – that to me, has made it great.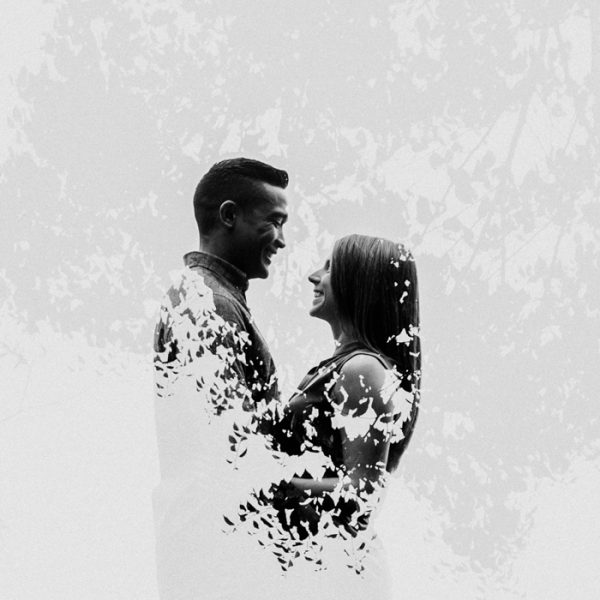 Photo by Jennifer Moher
Petar Jurica: What makes a great photograph is certainly composition, light, emotion, a perfect balance of all this, but also I think that just a simple intention and an idea that we as authors have can make a great photo too. My approach is not being obsessed with all those technical details, for me, it's more about trying to capture something meaningful, a tangible idea or message. So we can also say that imperfection can be a part of a great photo, mistakes are allowed too, there are no rules. Ask yourself if it provokes you to feel something or it doesn't. It's simple as that: it speaks to you or it doesn't, it touches you or it doesn't.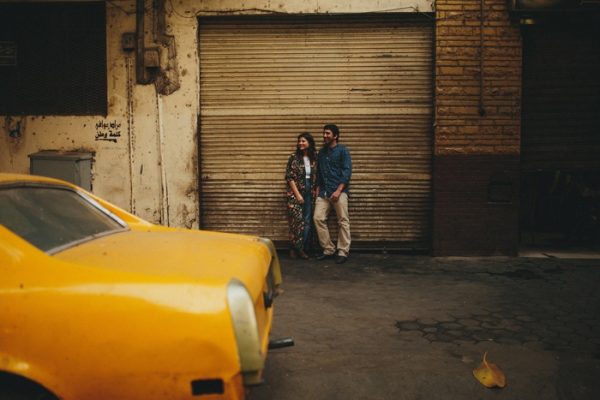 Photo by Petar Jurica
What does engagement photography look and feel like to you?
Ben Sasso: Connection and vulnerability are two things I'm always feeling when I'm shooting sessions. As an introvert (like a prefers-the-company-of-cats type of introvert), It's always a stretch for me to spend time with two new people as I work to draw out their relationship for the sake of an image. My sessions typically look a lot less like a guy trying to pull emotion out of a couple, and more like a guy trying to get a couple to connect so they can pull that emotion out of each other.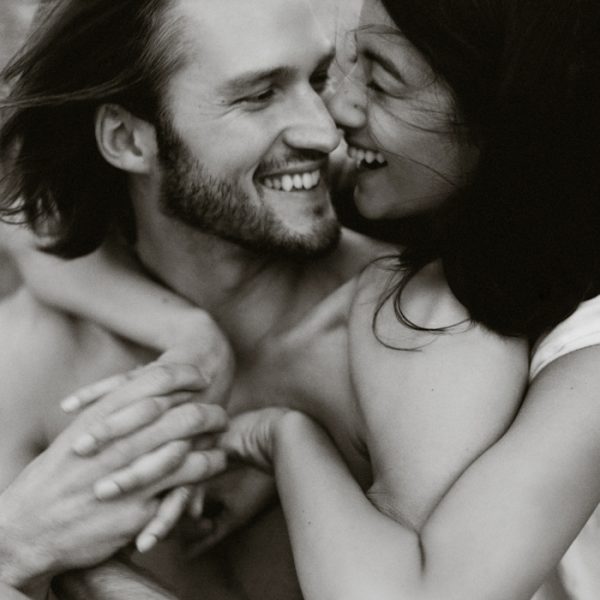 Photo by Ben Sasso
Jennifer Moher: Engagement photography can be fun, light-hearted, romantic, intimate. Ultimately it's about connection and sharing time together. When the wedding day is so much about the love from a couple's family and friends and the celebration of so many others with the couple, an engagement shoot is all about the couple and their love for each other. It can be intimate and quiet or fun and playful depending on the couple.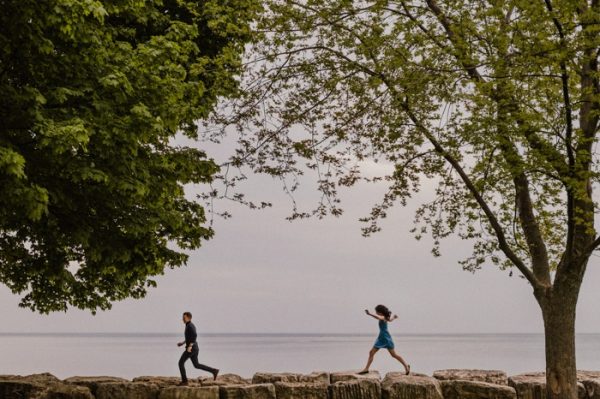 Photo by Jennifer Moher
Petar Jurica: I always say that if someone had told me a few years back that I would be a wedding photographer and enjoy it, I wouldn't believe it. Previously, wedding photography seemed to me always more like a craft, some kind of mechanical type of photography, never art. Today I see engagement photography as a first step of entering into a photography world that I discovered, it's a first step that we make into our client's world, their private circle, where they allow us to come closer, to gain trust and all those tools that we need to produce intimate work on their wedding day. Engagement photography represents love in one of the purest forms. It represents desire, unsullied with life's temptations. It represents desire, anticipation, new beginnings.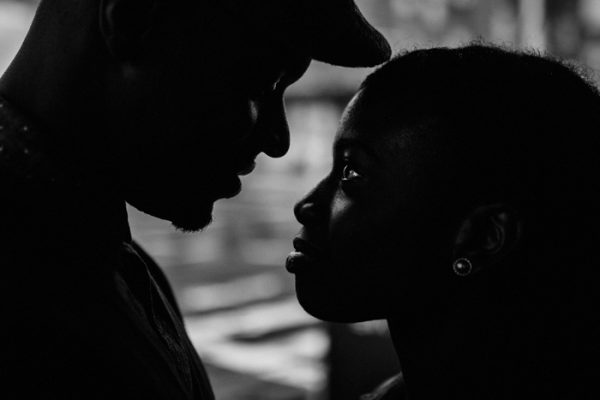 Photo by Petar Jurica
Describe the imagery you're hoping to see when you're reviewing submissions.
Ben Sasso: I love things that aren't the norm. The more images I look at, the more excited I get when I see something done differently. I want to see images that feel different. Honest to both the artist and the couple in them.
Jennifer Moher: I love seeing connections. I love when I can read on couples' faces or through their body language how much they love each other.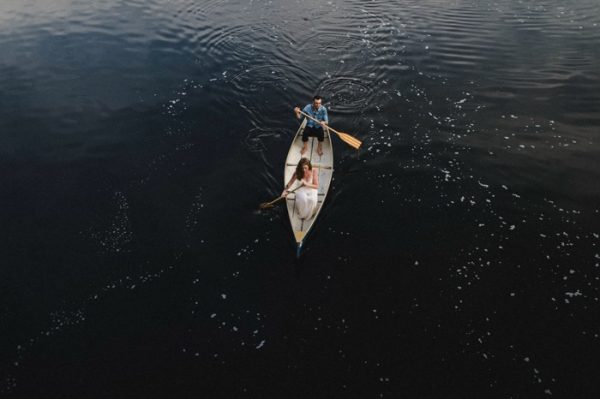 Photo by Jennifer Moher
Petar Jurica: I like surprises and the nontraditional in photography. Looking at past years' selections, I am sure that I will have a difficult decision in choosing my favorite ones, as I truly believe that our industry is going through a kind of renaissance period. The number of amazing and inspirational photographers is growing every day and they come from all over the globe. So I am sure that browsing through all those images will be an awesome kick of inspiration for me too, at the perfect time, just before the start of my new season.
What advice do you have for photographers who are submitting their work for the first time?
Ben Sasso: Go with your gut. Images aren't about technical perfection, they're about feeling! If you have an image that makes you feel something but you write it off because it's not perfectly in focus, you're missing the point. You had a gut reaction that told you the image is strong just like anyone else viewing that image will. Go with it!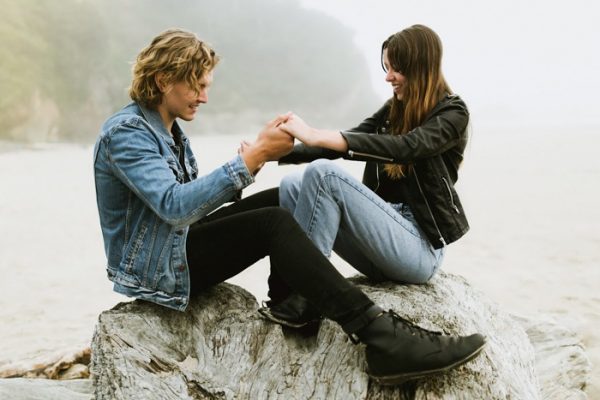 Photo by Ben Sasso
Jennifer Moher: Submit the photos that move you. Try not to think too much about "what the judges might like" or "what's super trendy right now." Just choose based on whether or not you feel something when you look at it.
Petar Jurica: I hope to see a bit of diversity in submitted work. I hope that photographers don't just follow the trends and expect that it's something that they should do just because it's popular or other photographers do it well. Photography for me was always about being yourself and trying to fulfill your artistic goals. Of course, trends and current popular styles have an affect on our work. Artists who inspire us leave their marks, even if we are not aware of it. But it's crucial to use that in the right way and to stay honest to your vision.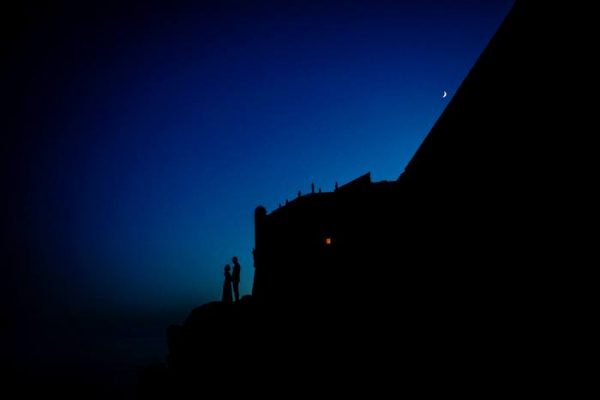 Photo by Petar Jurica
Do you have any advice when it comes to selecting images to submit? Is there a system/method you've used in the past to help narrow down your work to just a few of your favorites?
Ben Sasso: When I've submitted images in the past, I've pulled the images that I loved from the past year and put them into a folder. From there I separate the ones that make me feel something from the ones that don't. I'll let you guess which ones I submitted.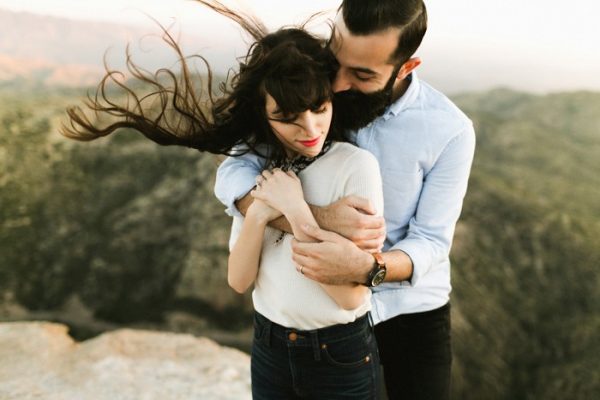 Photo by Ben Sasso
Petar Jurica: Submit images that speak to you, that mean something to you. Don't select images with the assumption that "oh, this photo would appeal to masses." It's a piece of art and it has to be subjective; it's allowed to be different.
Any other advice you wish to give those entering this year's engagement contest?
Ben Sasso: Be excited if you win, and be gracious if you don't. There are plenty of names (big and small) entering but we judge based on the image alone. If your image makes it in the final cut, well done! If not, it's not the end of the world and shouldn't make you feel any less confident in yourself. Good luck!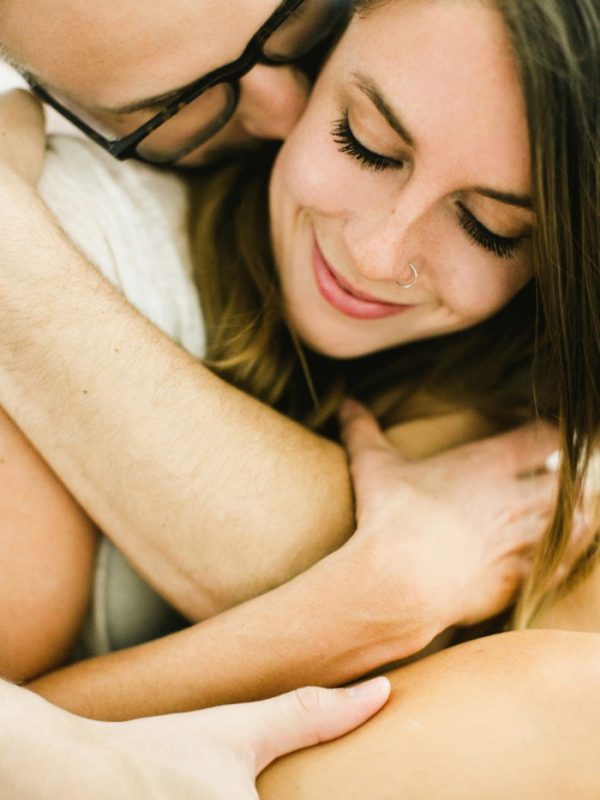 Photo by Ben Sasso
Petar Jurica: If you don't receive that email saying "your image is the winning one," don't think your work is not good enough or that your photos are less worthy. Don't feel disappointed. I don't see this as a selection of the best among us; I see this contest as a celebration of all of us. The celebration of amazing achievements this industry has accomplished in the last few years.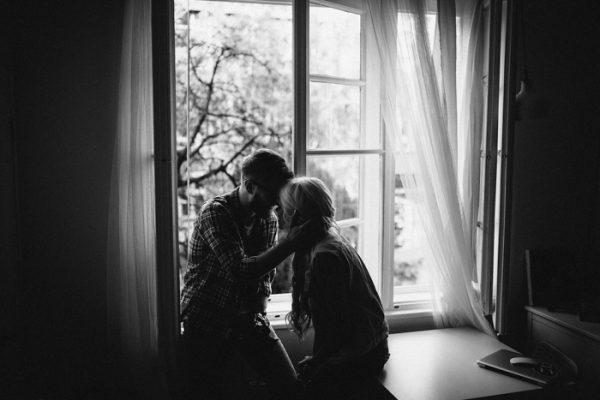 Photo by Petar Jurica
A huge thanks to our contest judges for sharing their insight with us today!
Feeling ready to submit? Head on over to our contest page and make sure to check out our rules and FAQ pages prior to submitting.
Best of luck to everyone!