Being the result of the things around you runs true for husband and wife wedding photographer duo The Kitcheners. Previously living all over the world, wanderlust and travel photography has always been a large part of Dylan and Joanna's lives, even before they met one another. Once they met through their shared love of photography, they had a whirlwind of traveling, photographing weddings, growing their business, and now, family. It seems like these two have let their surroundings and circumstance influence and inspire them in their art, which is evident in their creative approach. Keep on scrolling to read more about The Kitcheners and revel in their emotional and striking wedding photography!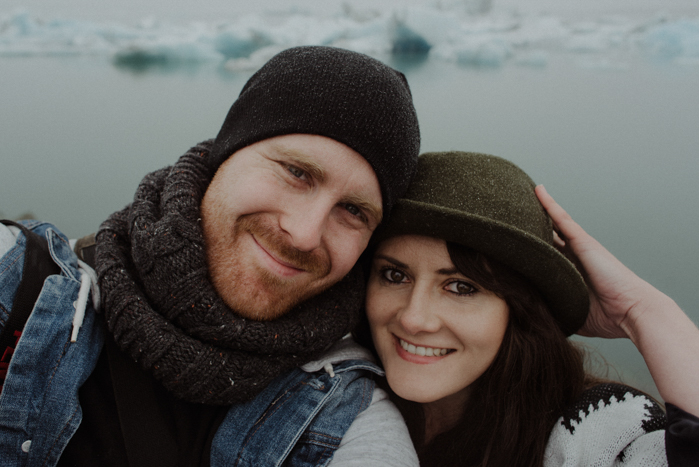 all photos by The Kitcheners
Introduce yourself! – how long have you been shooting and how old is your business?
We're Dylan and Joanna Kitchener and we've been documenting weddings and elopements for over eight years.  We're originally from Australia and Poland but have called Edinburgh, Scotland our home now for almost a decade.  For many years before shooting weddings we were both passionate street/travel photographers and actually met through our love of photography.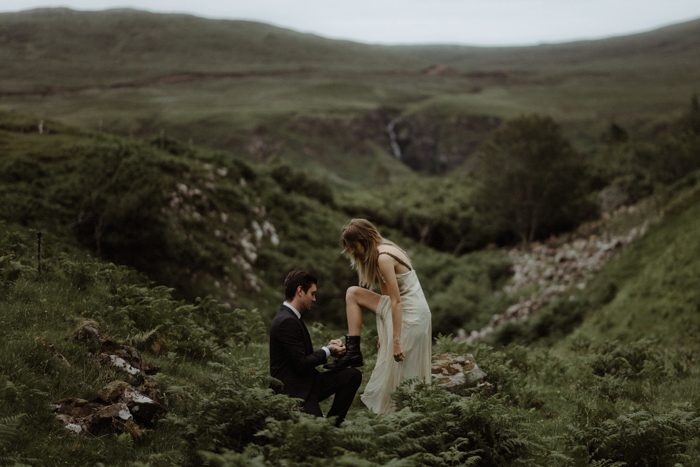 Describe your workspace/studio.
We have a room in our home dedicated as a workspace with a monitor and tablet setup.  The desk is usually covered in memory cards, external hard drives, and coffee mugs (unfortunately not one of those clean/minimal working spaces you see online) and we have some of our favourite framed movie posters decorating the walls. I'm on the road a lot during the wedding season, so I also work a lot from my laptop.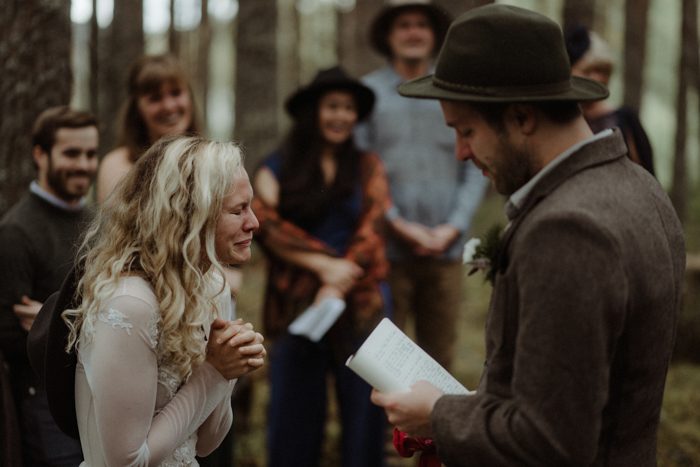 Describe an average day for you.
Since having our son (Bruno) two years ago, our routine has evolved and we've had to change our working hours to fit in with raising a small child.  Our day usually begins at around 6 am with Bruno coming to our bed to wake us up. Then it's nappy change time, breakfast, coffee and then getting admin/emails up to date.  When we're both home, we take turns spending time with Bruno and then the bulk of our editing and post-production work is done between 7 pm and midnight when he's asleep.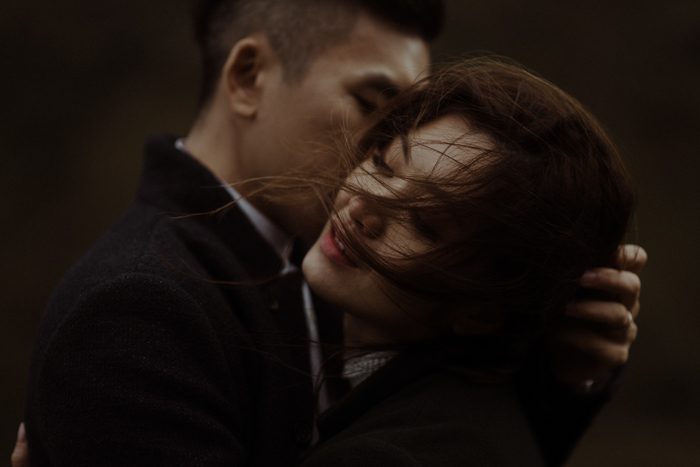 Where do you find inspiration?
Our inspiration comes from cinematographers, movie directors, and photographers outside of the wedding industry (and a few in the wedding industry).  Even life events like having a child have inspired us in ways and it's allowed us to see things from a different perspective on the wedding day (as parents).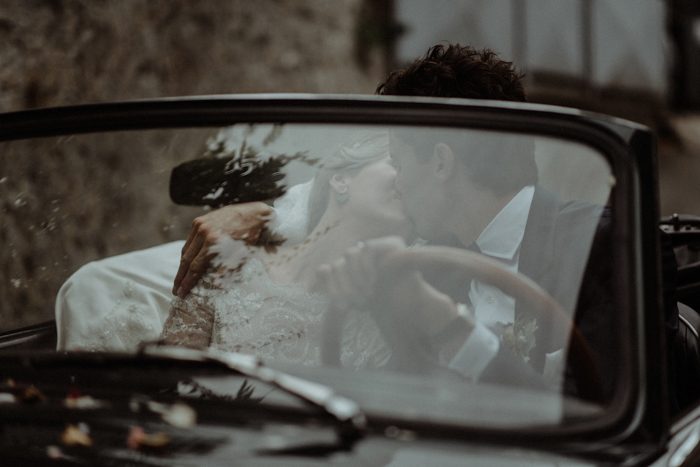 What has been a memorable roadblock in your journey to becoming a successful, confident wedding photographer?
Getting too cozy within our creative comfort zone is a roadblock that we face every now and then and is something that we try and avoid as much as possible.  We're always looking for ways to do something different even if it's experimenting with a different aperture or shooting at a slightly different angle than we normally would.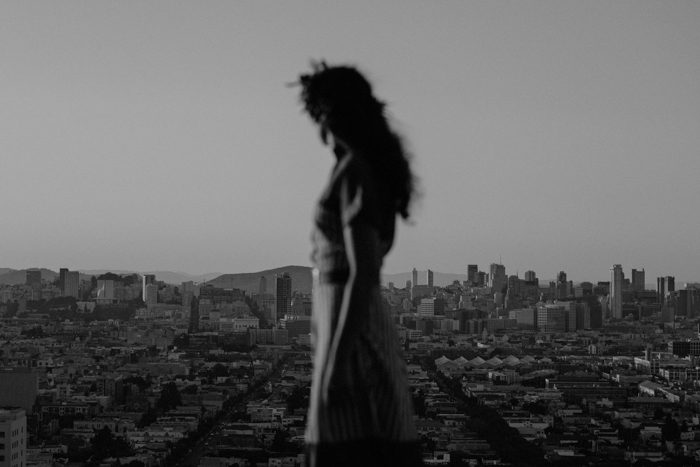 What's a goal that you're working towards?
A goal we're constantly working towards is balancing work life, travel, and family life.  Being good role models for our son and spending quality time with him is high on our priority list.  We feel very fortunate and grateful to be wedding photographers because our lifestyle allows us to do this.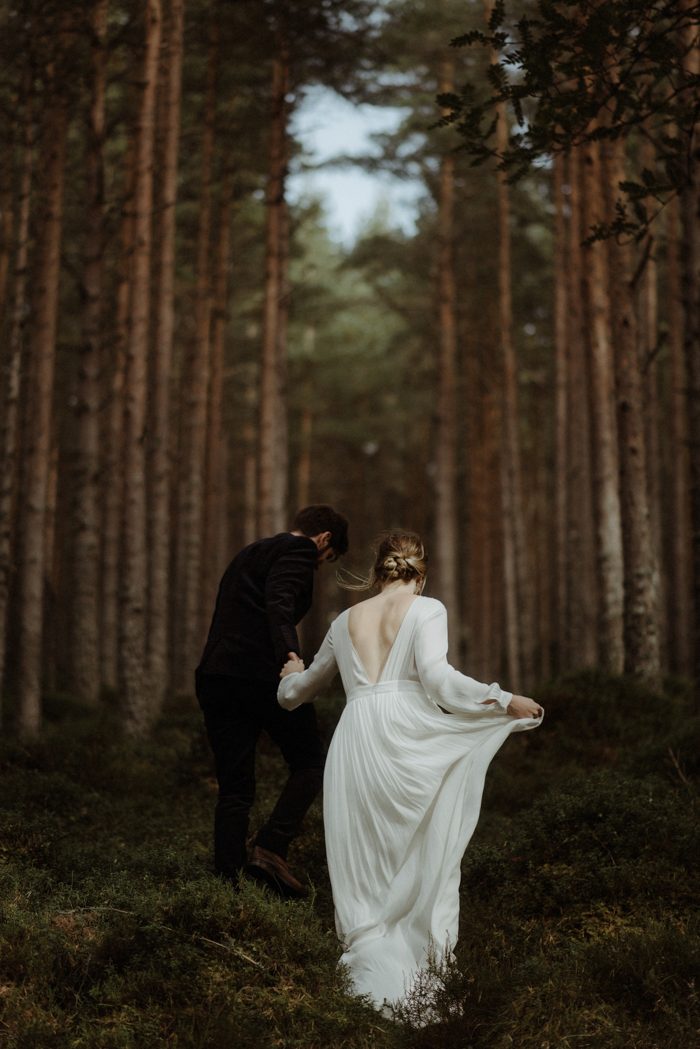 What's your favorite part of the wedding day to capture?
For both of us, it is the part of the day before the ceremony.  We both enjoy the energy and the slow build of anticipation during preparations.  When you walk into the room you never know what to expect and we enjoy the challenge of adapting to each situation and working on our feet.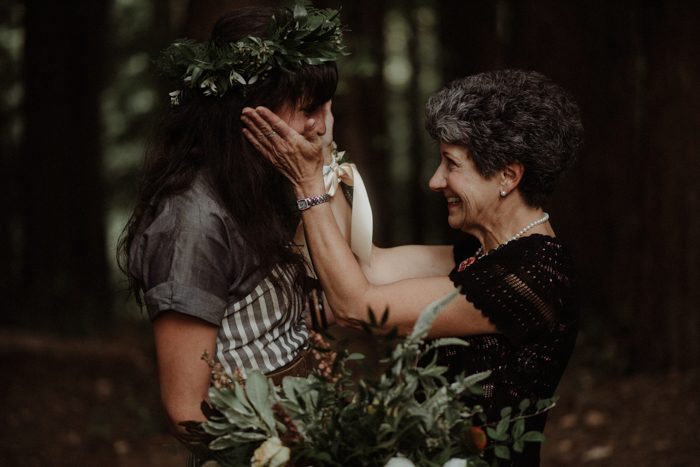 How has witnessing so many weddings impacted your life/outlook? 
We've photographed hundreds of weddings now and it definitely has an impact on you as a person.  It's made us appreciate family more and understand how important it is.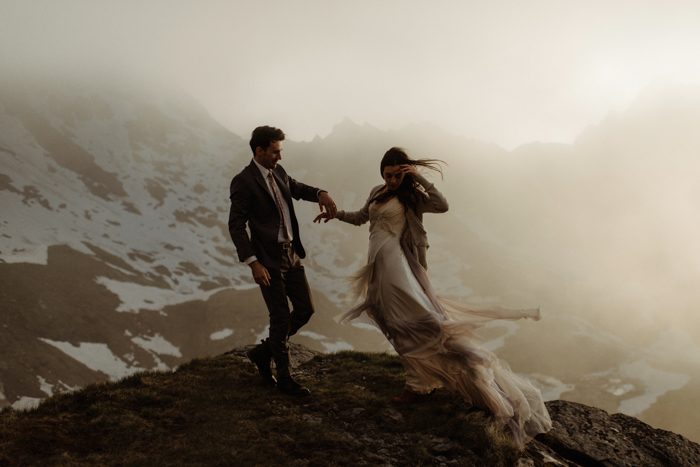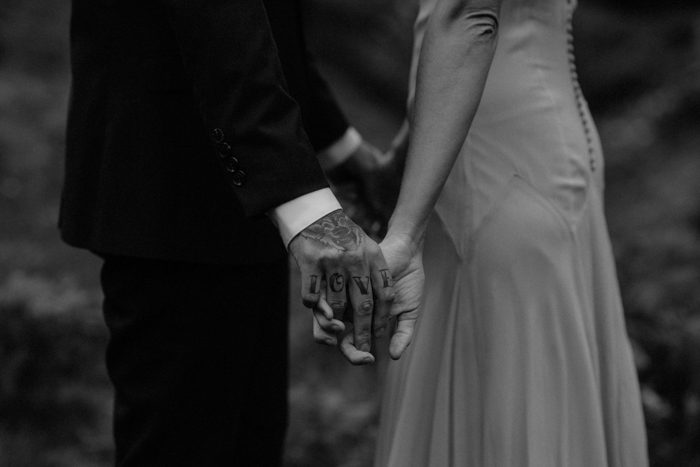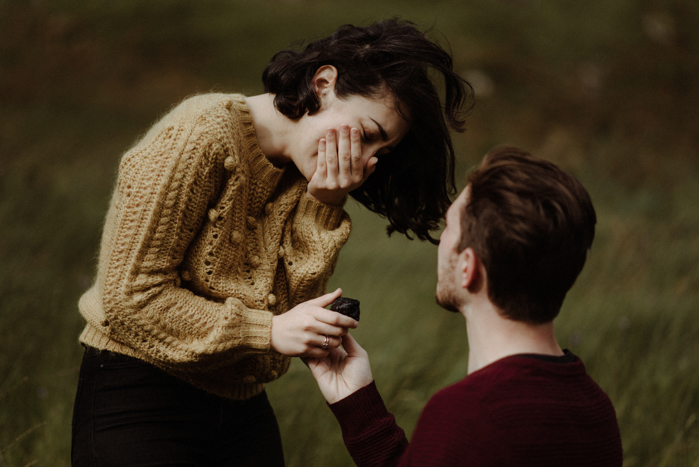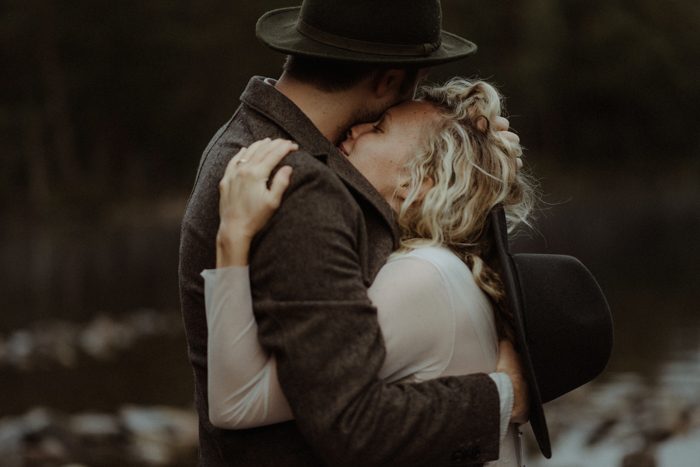 What are you doing to market your business to couples?  
We keep our marketing pretty simple.  We've never tried to sell anything and have always had the belief that if we're happy with our work and our past couples are happy with our work then it'll do the marketing itself.  We've always focused on producing our best possible output, having happy clients, and getting our work out there on social media and wedding blogs.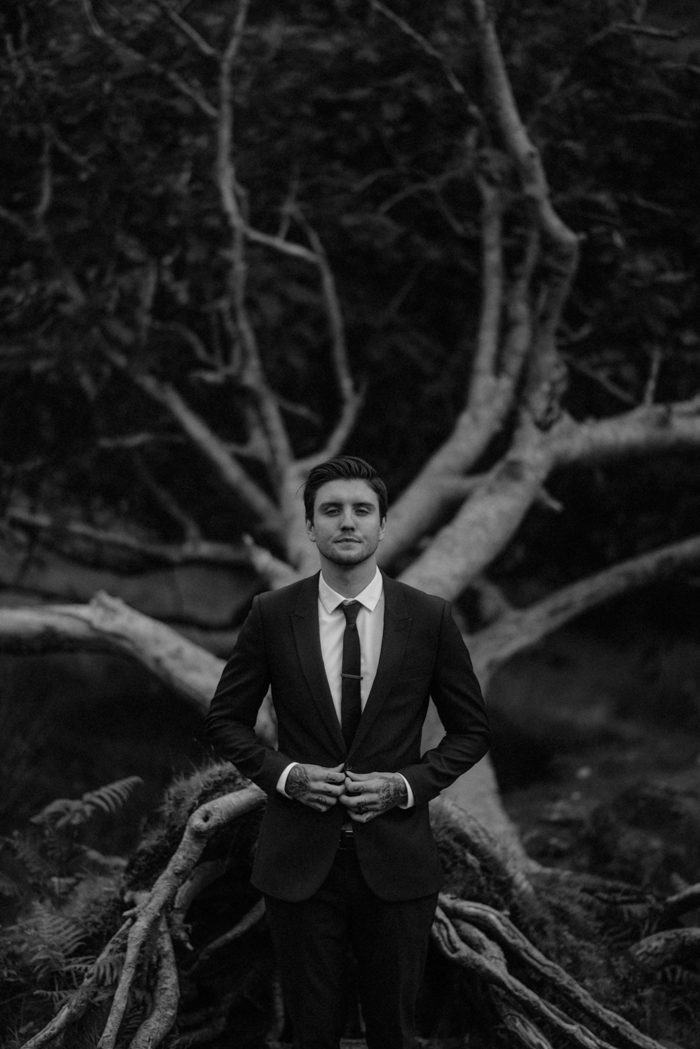 Do you stay friends with your couples after the wedding?
Yes, absolutely! We've stayed in touch with a lot of our past couples both online and IRL and that is one of the most rewarding parts of what we do.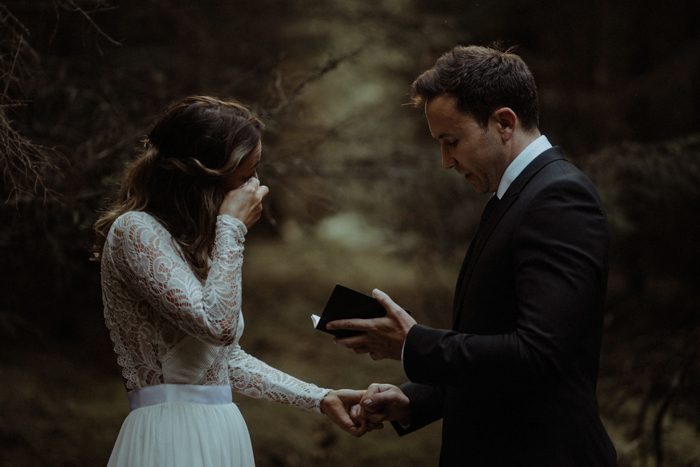 How do you get your clients comfortable in front of the camera?  
Being a friendly, approachable, and kind person goes a long way in gaining couples' trust and having them let you in.  We always want to give our couples the most positive experience in front of the camera as we possibly can. When couples are enjoying our company and having fun, then any concerns about being in front of the camera aren't really a concern anymore.
We also make every effort to get to know our couples before a shoot or wedding – whether it be on Skype if they're from overseas or a coffee/beer if they're more local.  Whenever we photograph a destination wedding, we always arrive a couple of days earlier to hang out a bit and get to know one another so we're not strangers on the day.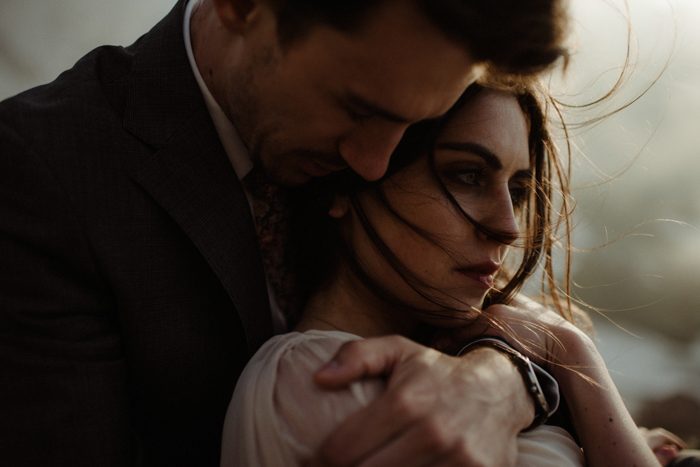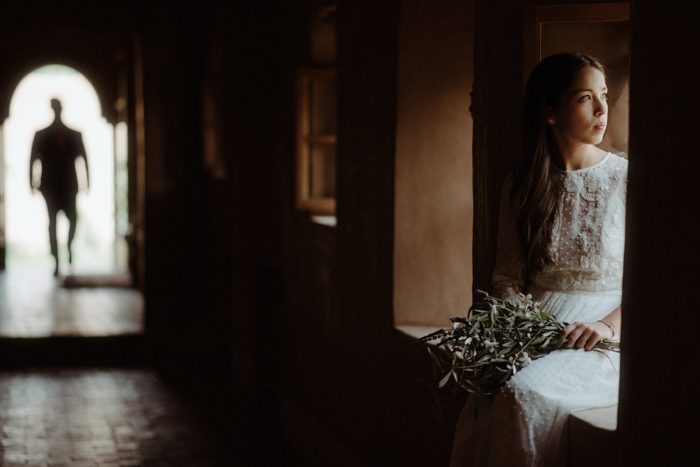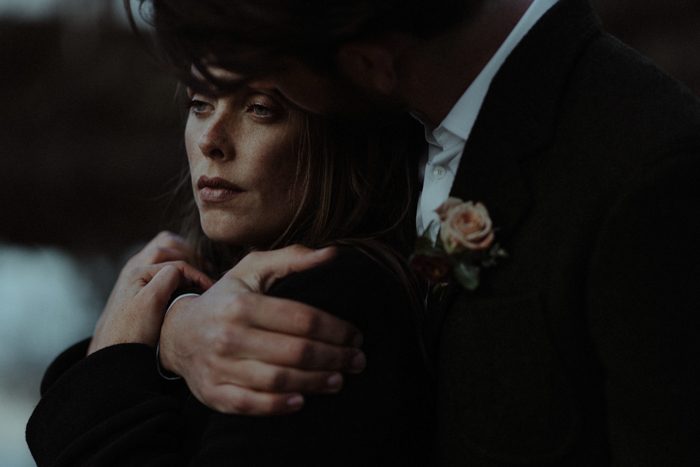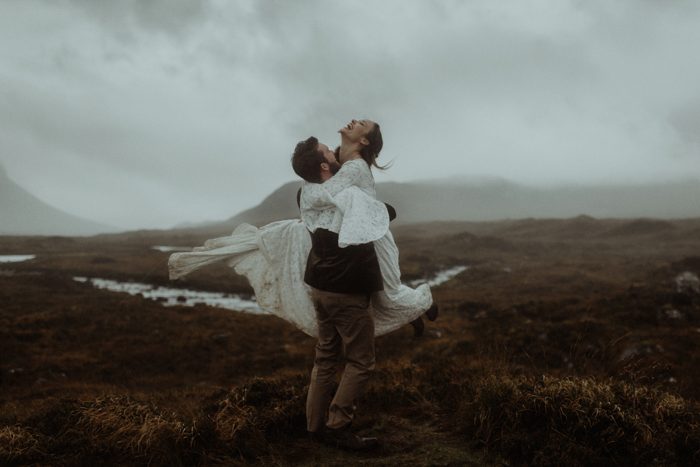 What is your data management workflow?
We take storage and data management pretty seriously. Each wedding is copied onto a RAID system which is automatically synced to cloud storage via Backblaze and mirrored/copied to two additional external hard drives. Whenever I travel I carry any uncompleted work on me.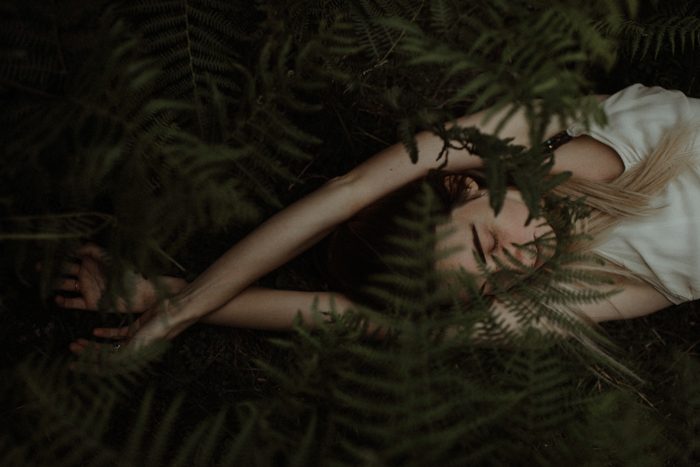 How much of your time is taken up by social media?  
We used to be mega-active on social media and it has played a massive part in promoting our business.  Since the birth of our son, we decided to take a temporary step back from social media, so we don't spend too much time on there at this moment – probably about a couple of hours a week.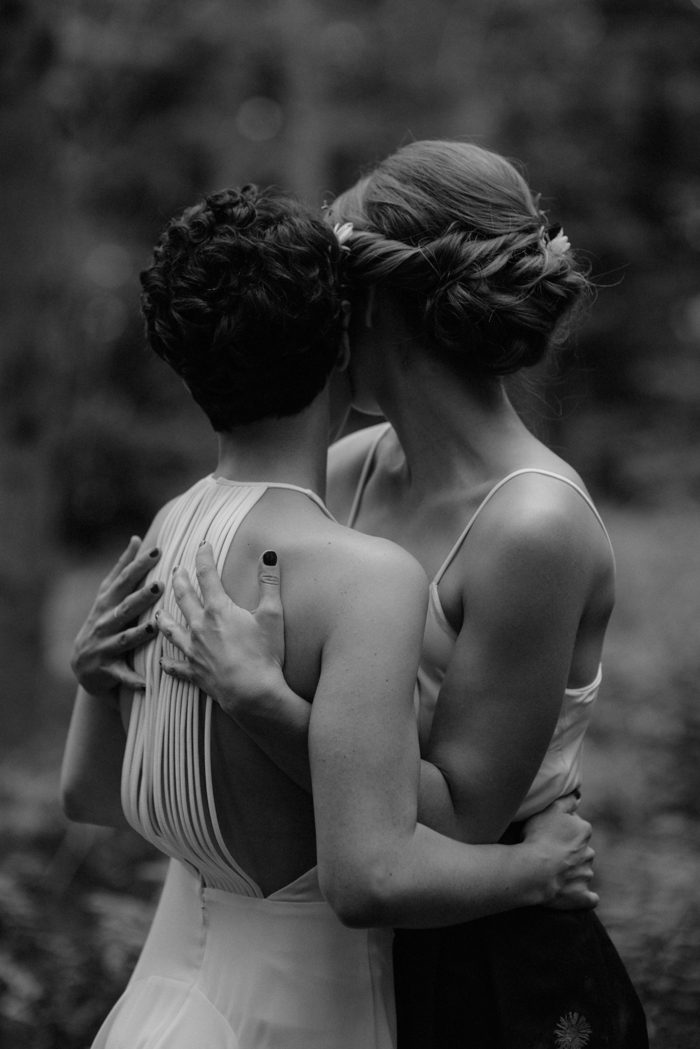 How has social media affected your business?  
Social media has been an amazing tool for growing and promoting our business and still is to this day.  A large percentage of our enquires and engagement originate from Instagram, Pinterest, and Facebook.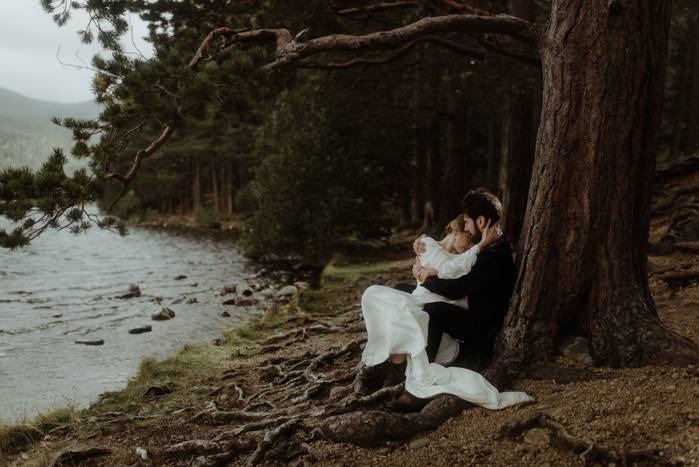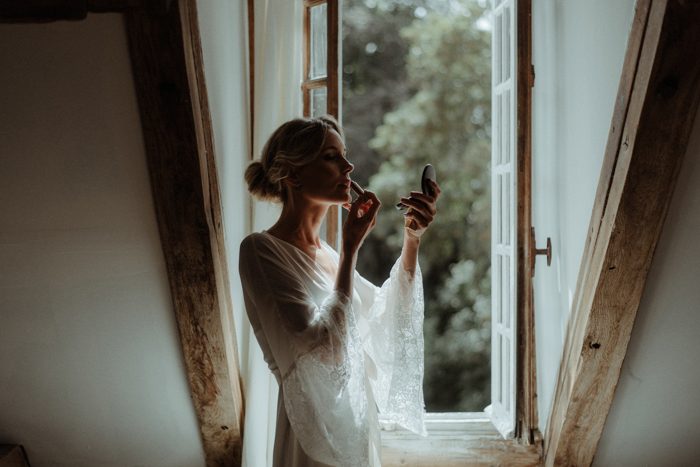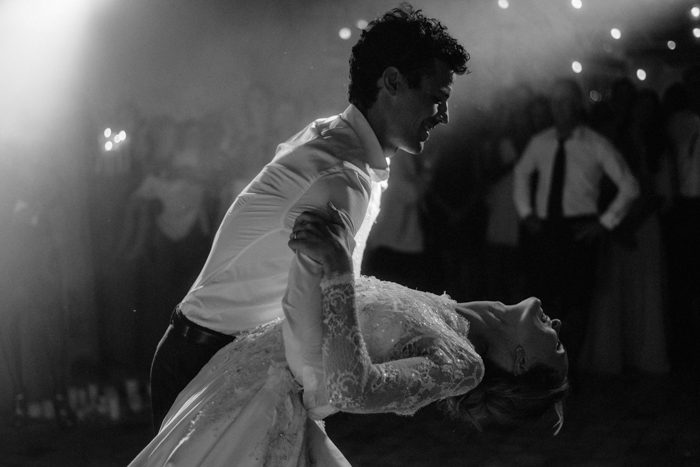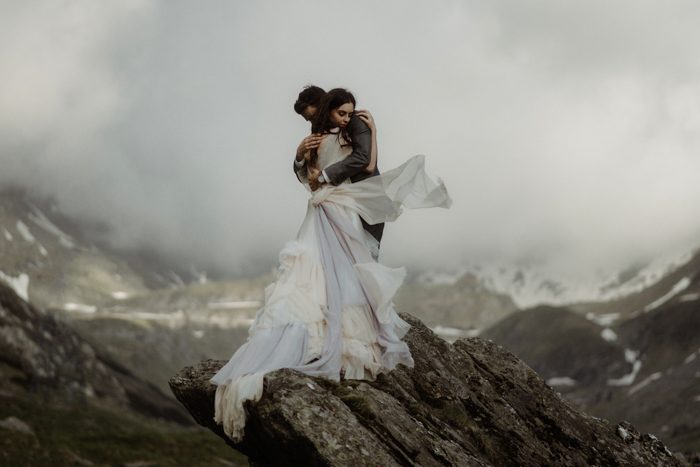 List all of the gear that you bring to your weddings:
Nikon Z6
Nikon D750x4
Nikkor 24mm f/1.4
Nikkor 35mm f/1.4
Nikkor 85mm f/1.4
Nikkor 85mm f/1.8
Nikkor 50mm f/1.4
Nikkor 135mm f/2.0
SB910 Speedlight x2
Memory cards
Batteries
Camera harness system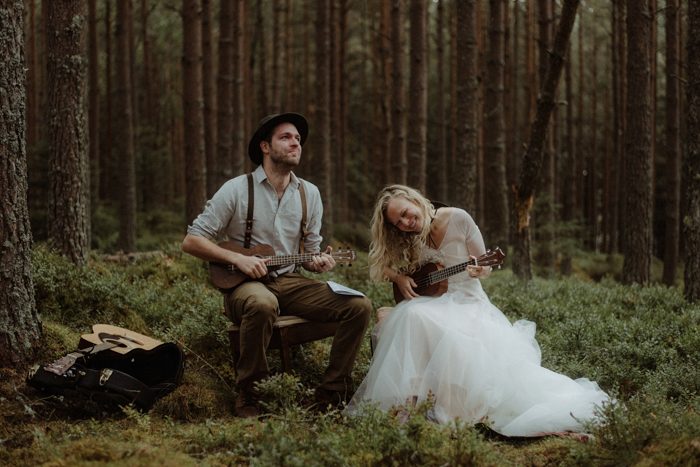 How have you continued your photography education?  
Learning and educating yourself never stops and the minute that you think that you know it all, you're in trouble.  Every time we're out there photographing, we're learning something new about light, composition, story-telling, and capturing people, and we're always searching for ways that we can continue to evolve as photographers.  We also watch a lot of educational stuff on Youtube and read books about cinematography, post-production, and photography.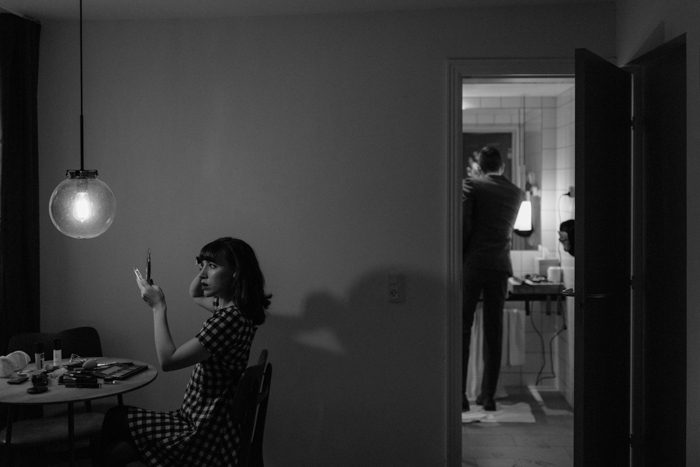 Do you have any bucket list locations that you hope to shoot at one day?  
We'd love to travel to the place I grew up, Tasmania, and document an elopement or wedding day there.  Growing up in Tasmania, I didn't fully appreciate how beautiful it is and it'd be amazing to return and capture a beautiful story there.  It'd also be a dream-come-true to photograph a wedding/elopement in Japan. Before photographing weddings, Joanna spent 3 years living and studying in Japan so it has a special place in her heart.  We think it would be an incredibly cinematic setting for an elopement story – someone PLEASE fly us to Japan. 😉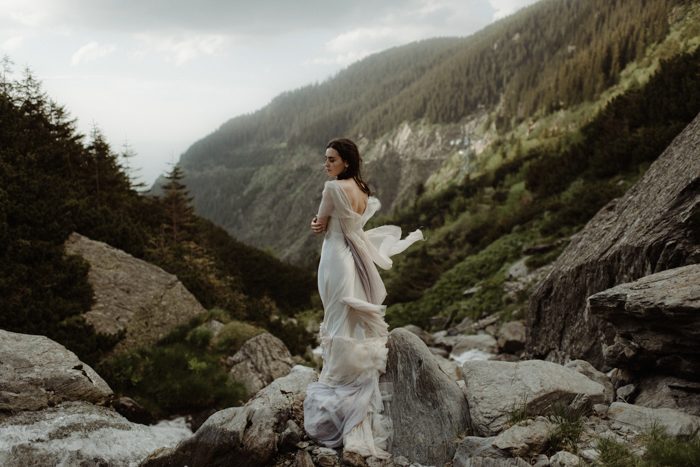 What is your favorite image that you've taken?  
We don't really have one favourite image but a photo from a moment in Transylvania in 2017 really stands out for us.  At the end of the day, as we're taking portrait photos, the sun started to fall quickly behind the mountains and, out of nowhere, the fog suddenly rolled in from every direction.  The light was absolutely insane. It was such a vivid and surreal moment and it only lasted what felt like a couple of minutes. I just remember taking photos like crazy before the sun fully disappeared behind the mountains and the light was gone.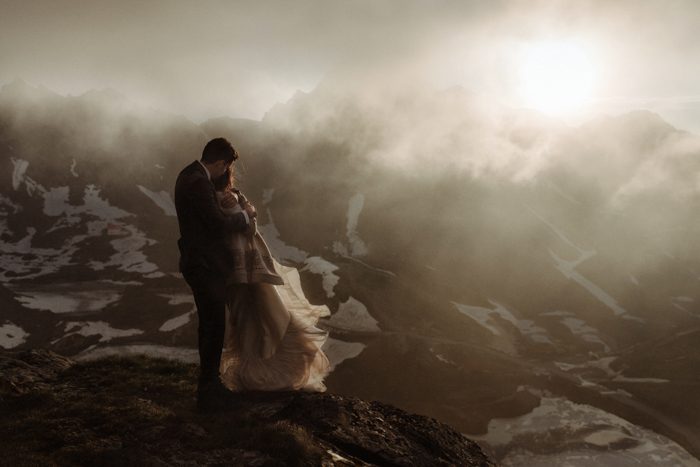 Do you have any advice for those who are just beginning to pursue a photography career?
Work bloody hard, go above and beyond what is required, and be a good person.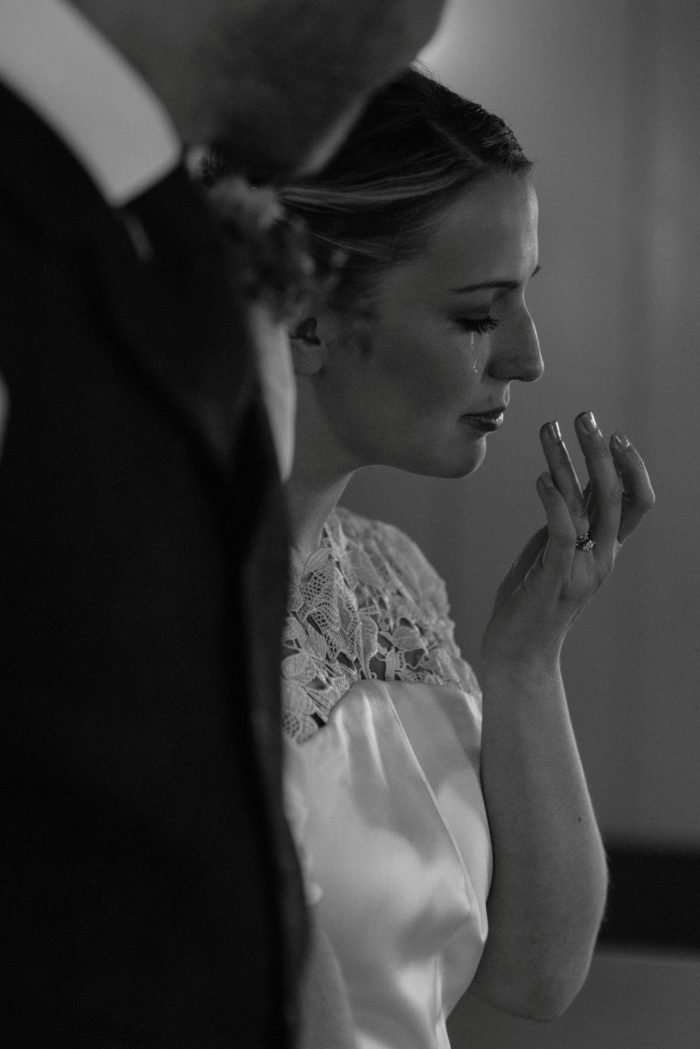 Describe your editing process.
We use our own presets and all editing is done in-house by us.  We personally think editing and retouching is such a large and important piece of the final product and we always want to have full creative control from the moment of taking the photo to the final output.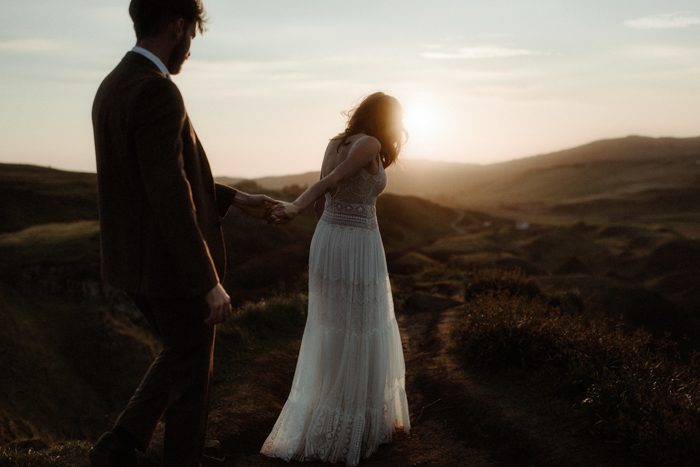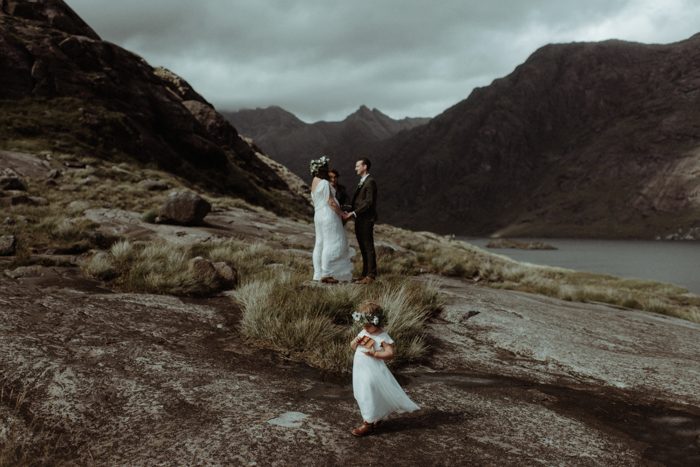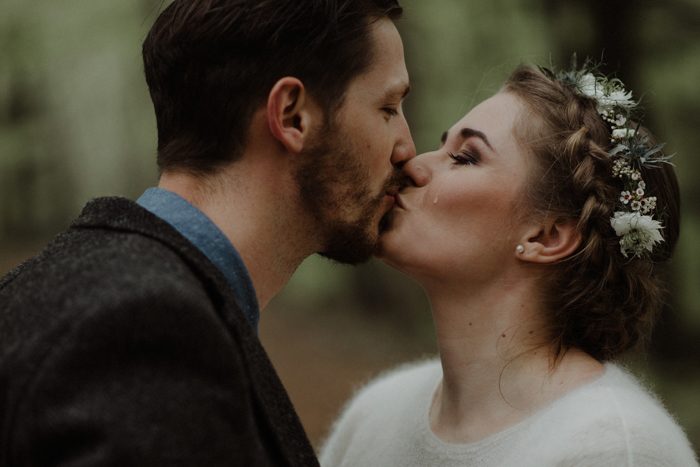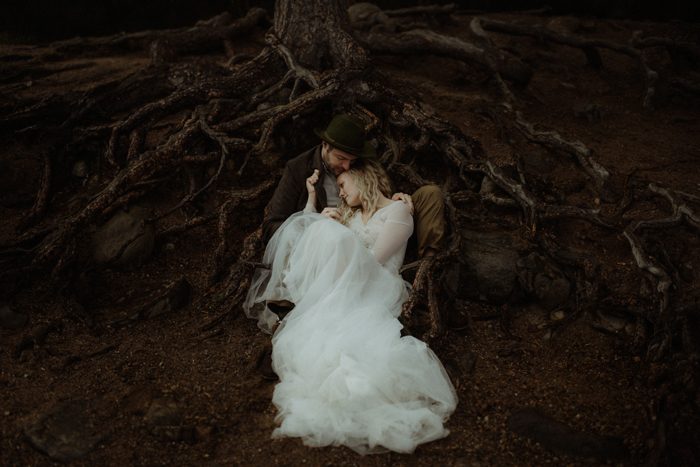 What's playing in the background while you edit?
Mostly movie soundtracks at the moment:
Blade Runner 2049 soundtrack
Interstellar soundtrack
Gone Girl soundtrack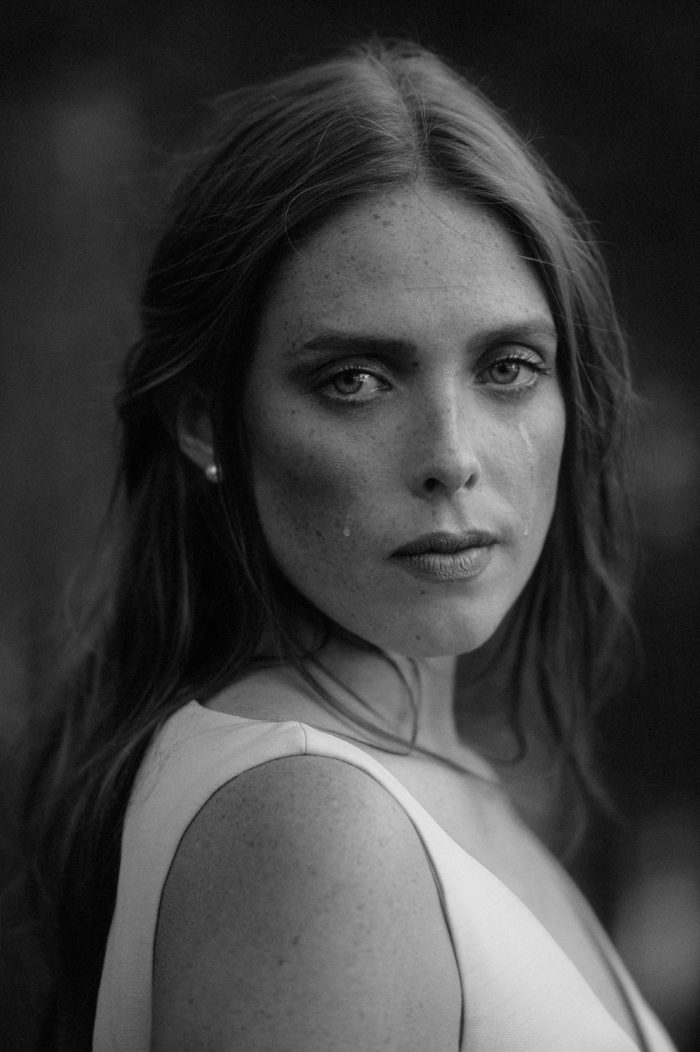 What's next for your business?
Telling stories through video is a big focus now and is something I'm very passionate about.  Apart from that, family time is important to us so we're focusing more on photographing locally in Scotland for the time being and being more careful with the number of destination weddings we take on each year.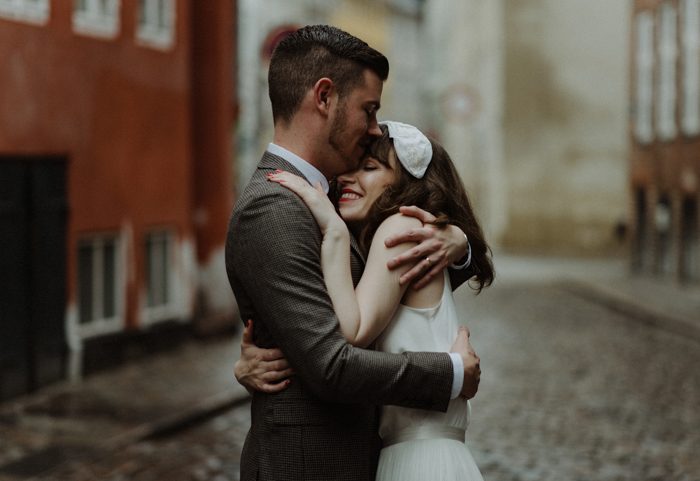 Where can people follow you and your work?
www.instagram.com/thekitcheners
www.pinterest.com/kitchenerphoto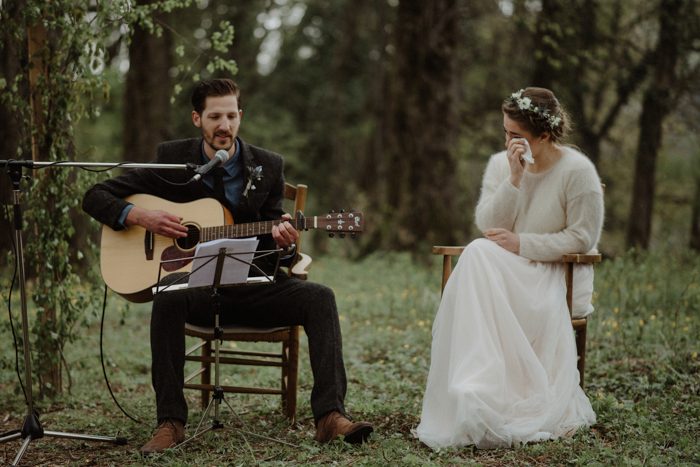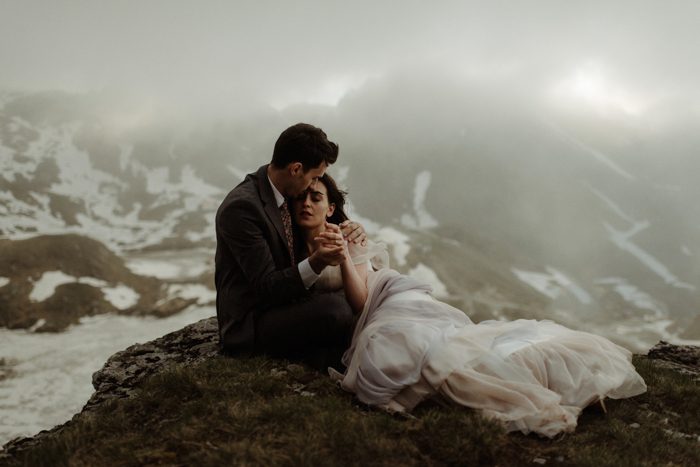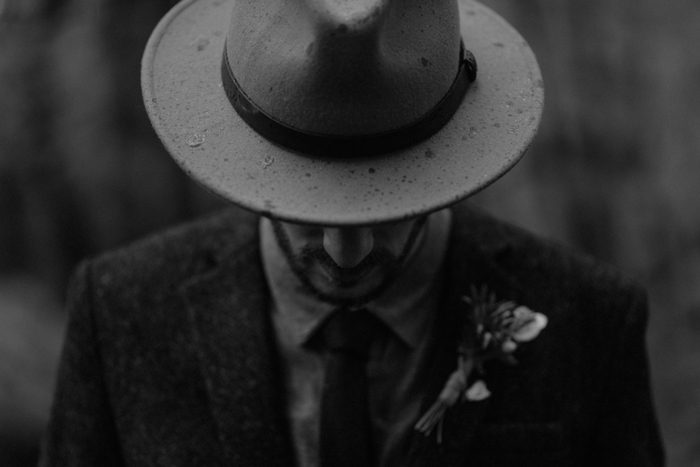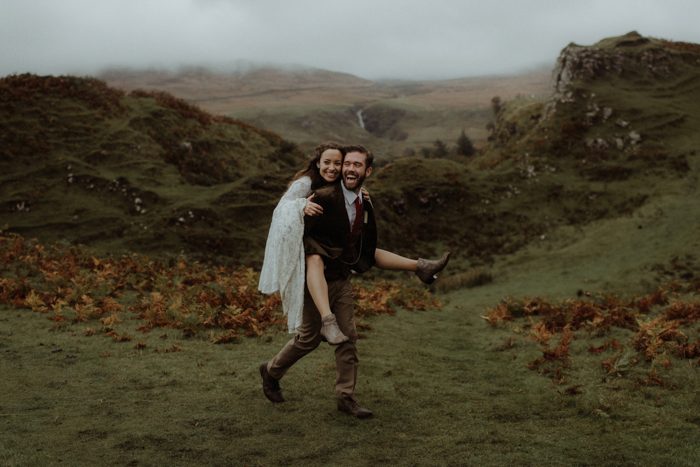 Be sure to check out more interviews on the blog now!
Is there a wedding photographer or videographer you're dying to know more about? Tell us below and we might just have them in an upcoming interview!