Last month, we released our annual best conferences & workshops to attend roundup. We received tons of nominations for events all around the world, but one event stood out from the pack. Let's Go, an Oregon-based workshop run by Grace Burt of The Soft Season, received far more nominations and positive reviews than any other event nominated.
I have to admit. I'm not surprised. Nicole and I have attended two Let's Go events as speakers, and we've seen first-hand just how crazy good Let's Go is from start to finish. Grace and her team work tirelessly to ensure everything about the workshop goes above and beyond expectation.
We'll be attending Let's Go again this year (both in April and in November!), and so we're writing the workshop a little love note of sorts. We want everyone to know just how much we stand behind this beautiful community, which is why we've compiled a list of reasons why we think you should attend Let's Go this year!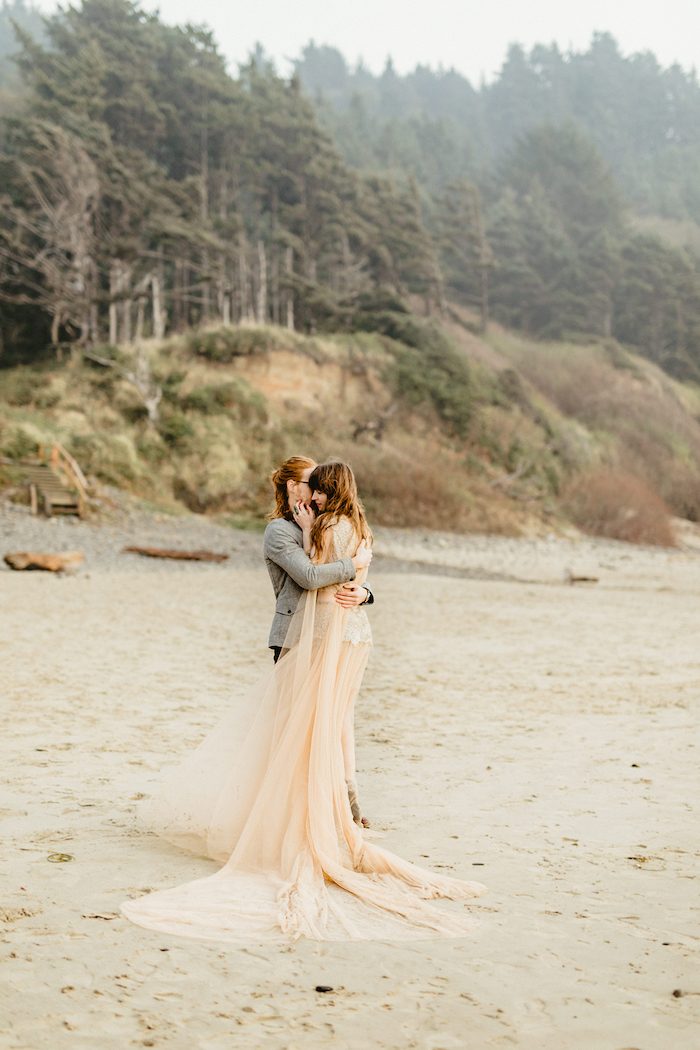 Photo by Candace Nicole Photography
1. The Oregon Coast
While location shouldn't be the most important factor when deciding which workshop to attend this year, we have to admit that Let's Go's location is hard to beat. The temperate weather, dreamy lighting, rugged beaches, and green forests of the Oregon Coast make for one heck of a backdrop.
Alongside speaker presentations and other learning opportunities, the Let's Go team coordinates several styled shoots with real couples as models. Year after year, the intimate beaches that dot the coast provide attendees with a styled shoot location that puts all others to shame.
"the Oregon Coast is incredibly beautiful, the styled shoots always look stunning…" – Kyndall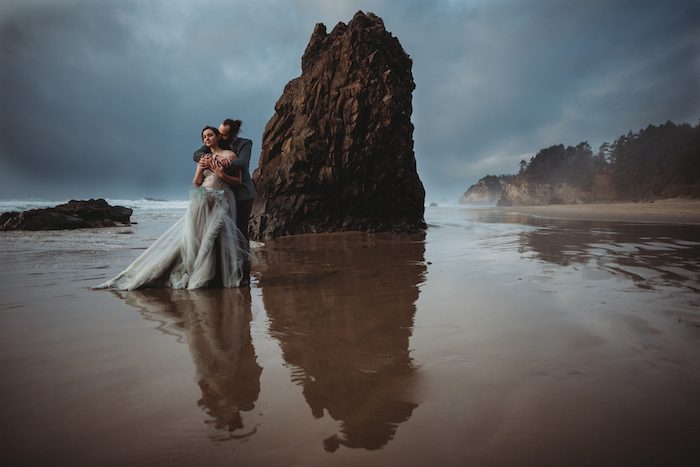 Photo by Ali Limon Photography
2. The Community
Imagine being in a room full of friends who want you to succeed. No judgment, no ego. Just acceptance, love, and support. What I just described is exactly what you can expect from the Let's Go community.
Speakers don't disappear after their presentations and all questions are welcome.
You'll walk away with lifelong friends and mentors.
"Let's Go is absolutely awesome. I have gone two years in a row and plan to go for a third. Grace does an amazing job at selecting instructors who are passionate in their work, yet truly care about building a strong community. There are no egos… even from the instructors. Let's Go is the best kind of family." – Erin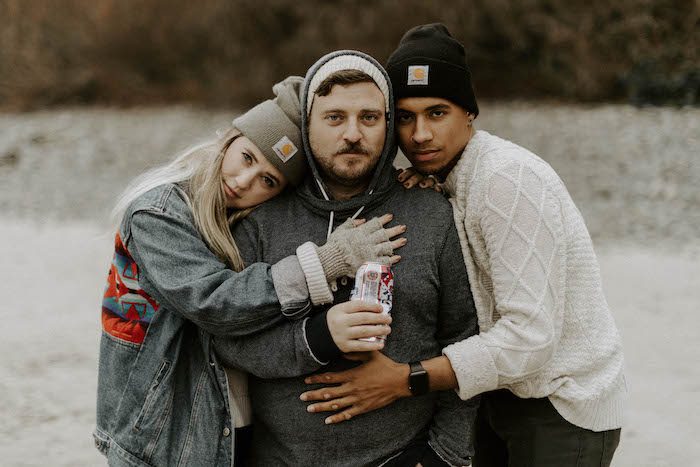 Photo by Naba Zabih Photography
3. The Education
Let's Go isn't just about new friends and pretty backdrops, the core of the workshop is its educational content. Speakers cover a variety of topics year to year, but some of the topics that have been taught in the past are SEO, workflow, finding your creativity, pricing, and more! Grace always manages to provide the perfect balance of presentations covering the art of business and photography. Every speaker that attends is an open book, and attendees are welcomed right from the get-go to ask their questions and get advice throughout the week.
"I've been to other workshops this year that had the same format as this one but felt more like a money grab, or more so about the instructors. This workshop they literally tell you to throw the mentality of instructor and student out the window and to learn from each and every person around you, the organization and community brought to the table with this one unmatchable." – Naba Zabih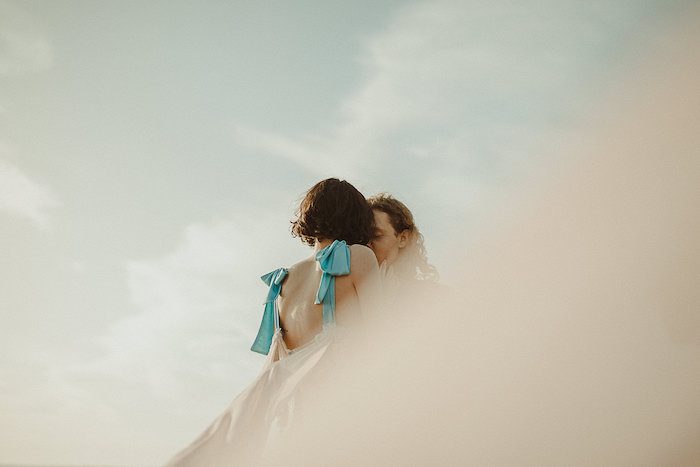 Photo by Kishelle Linenko
"It's not a fluke. Year after year, Grace manages to manifest an incredible community via Let's Go. The education is on point, the organization is flawless, and the communication is so healthy and open the entire time! You come wanting to learn, you leave inspired with valid steps to take to further your art and your business it's not just a "workshop high". And the best part is you leave with new friends to take these steps on with. This was my second year and if I could come back every year I would." – Naba Zabih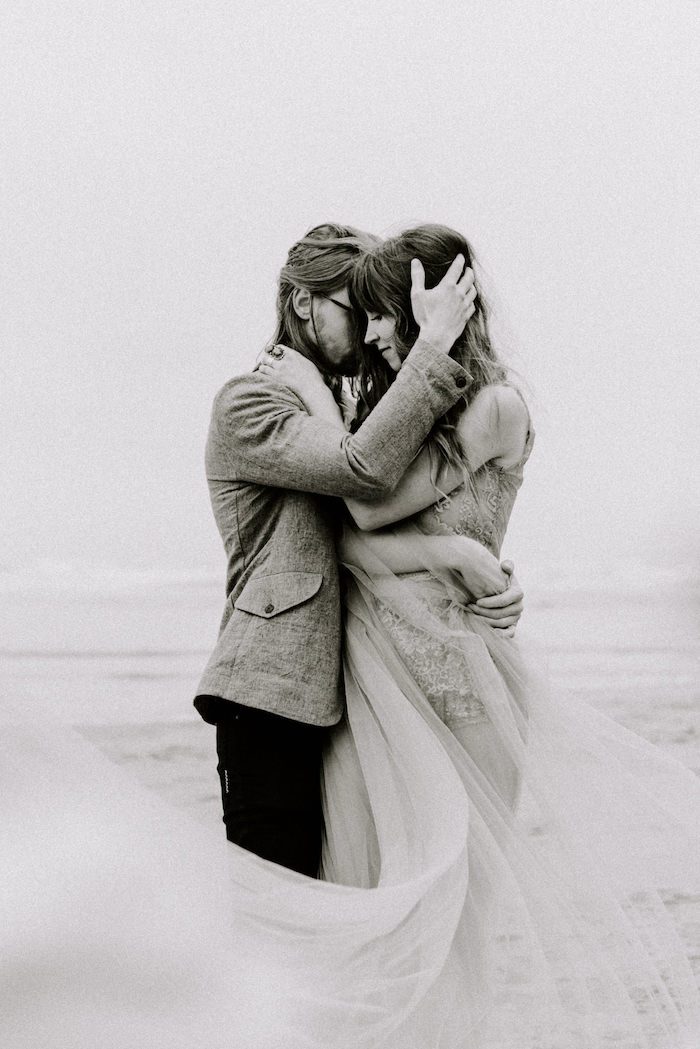 Photo by Dionne Kraus Photography
4. The FOOD
I have heard actual horror stories about workshop food before. As a foodie, it saddens me that anyone would spend hard earned money to attend a workshop and find themselves going to bed hungry each night or eating straight up junk food all week. At Let's Go, food will never run out, it will always be delicious, and your dietary needs will be met. The Let's Go team partners with local restaurants to provide tasty dinners such as lasagne, enchiladas, slow roasted pork sandwiches, and more! Breakfasts, lunches, and snacks, are covered, too!
To help keep things running smoothly (and why doesn't every workshop do this), the Let's Go team includes a house mom and dad who's jobs are to make sure that everyone is fed, happy, and ready for learning + fun!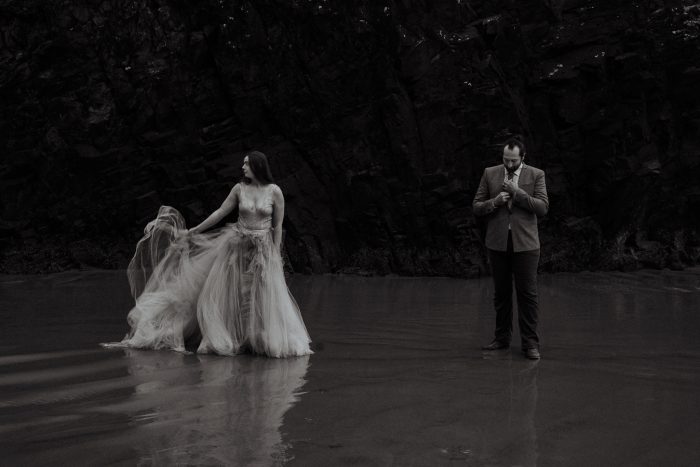 Photo from Kilen Murphy
5. The Accommodations
There will be no sharing beds with strangers, uncomfortable mattresses, lack of linens or towels. At Let's Go, you're going to be treated right. The Houses on Manzanita Beach provide the Let's Go community with style, views, and most importantly: comfort! You can check out their line up of rentals right here to get an idea of what you can expect from your Let's Go pad.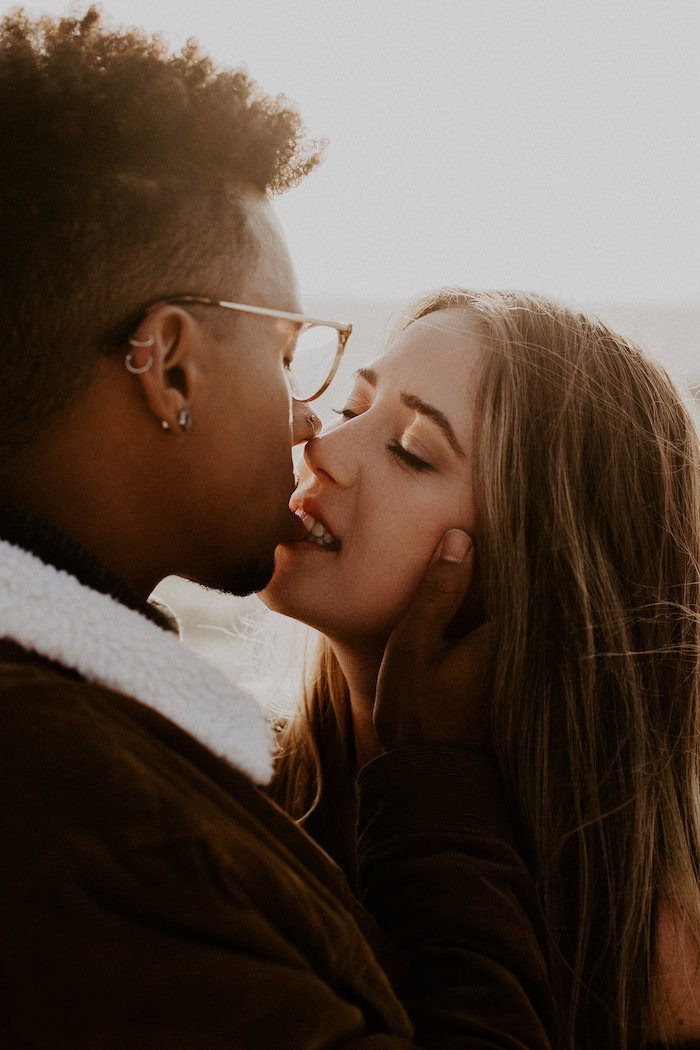 Photo by Hearts and Color Co.
"Let's Go was a rad experience. I was the last to book and on a whim and had no idea what to expect. And I was blown away. The energy in a room of strangers coming together was fantastic. It was supportive and energetic. The talks were practical and useful and the shoots we did afterward were insanely well styled. I felt like I wandered around with 20 of my best friends.  And many of us are still just that." – Linzy
Here are the details for the 2019 Let's Go shops:
Let's Go April
Dates: 4/16/2019-4/19/2019
Speakers: Grace Burt, Maciej Suwalowski, Jennifer Moher, Carrie Schwab and Nicole Seligman (Junebug Weddings & Photobug Community), Jacob Loafman, Hannah Millard
Let's Go November
Dates: 10/29/2019-11/1/2019
Speakers: Grace Burt, Wyn Wiley, India Earl, Laura Babb, Jacob Loafman, and Carrie Schwab and Nicole Seligman of Junebug Weddings and Photobug Community PLUS yoga with Kait Vanhoff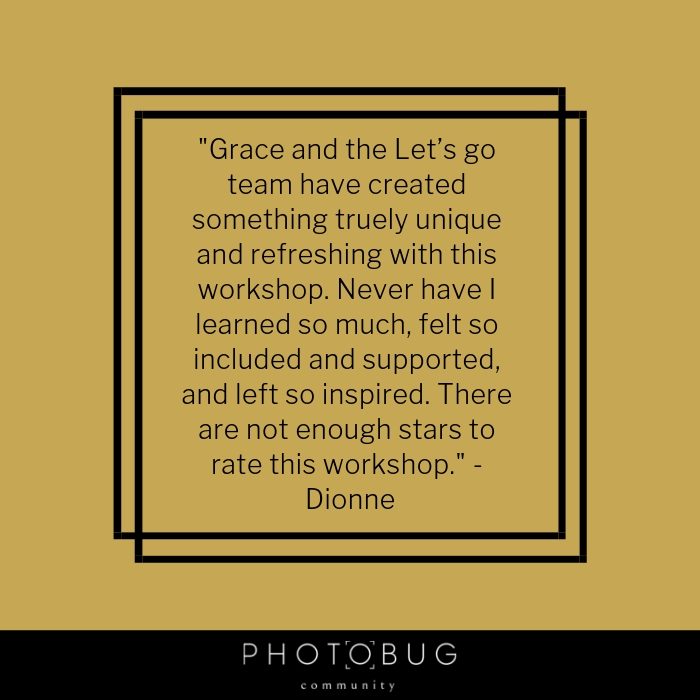 You can reserve your spot to the April workshop right here.
Since our team has attended Let's Go twice as speakers, we've never felt more confident in a workshop. We know that there are workshops out there that are just trying to get butts in seats, but Let's Go is one that you can absolutely trust. We've been blown away year after year by the attention and care that Grace and her team have put into these events. This year, the Photobug Community team will be attending again to give presentations on social media and website design. We really hope to see you there!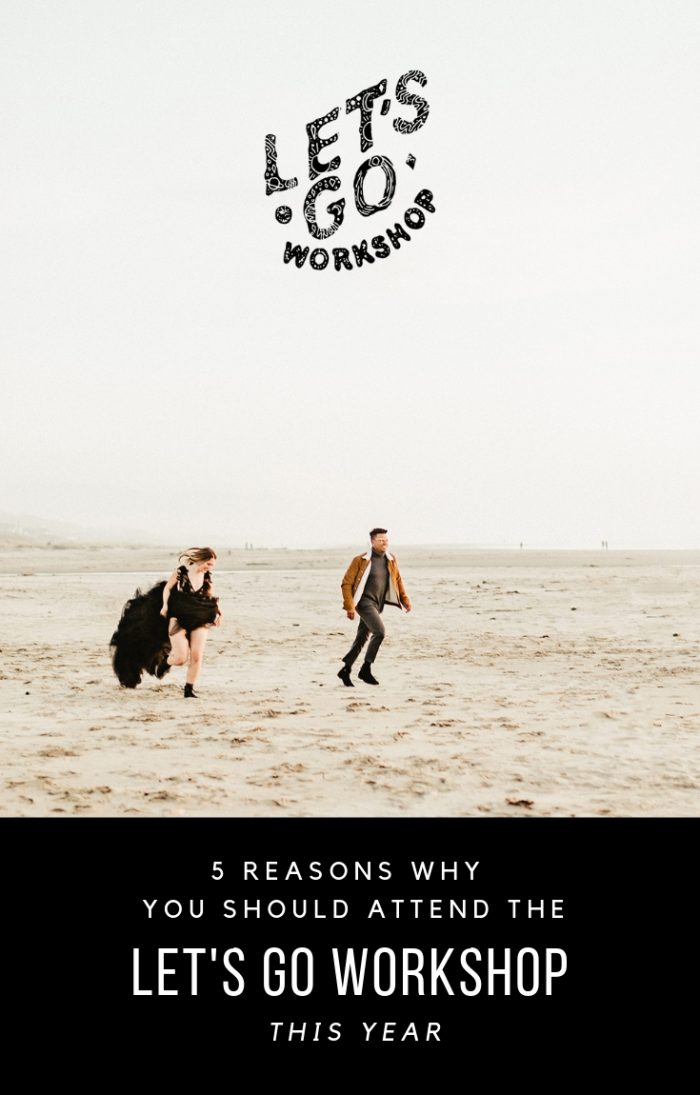 Photo by Candace Nicole Photography