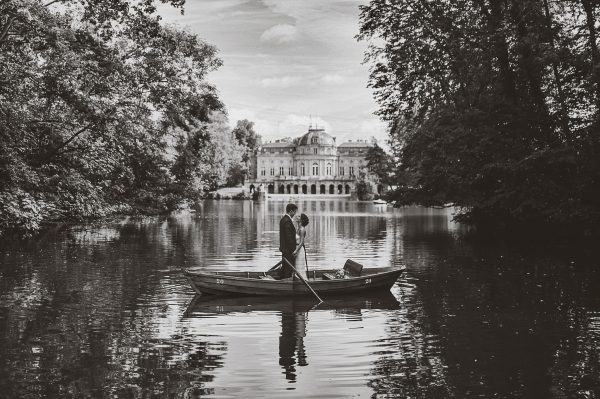 All Photos © Nordica Photography
Last week, we asked you to ask Nordica anything. Based on the questions we received, it seems like everyone is dying to know how Nordica shoots so many destination weddings. Instead of the usual Q&A, we decided to have Cole and Jakob, the talented owners of Nordica, jot down their 5 biggest and best tips on how to become a destination wedding photographer and we're excited to share their advice with you today!
1. Establish Credibility
If someone is going to spend the money to bring you a long distance for their destination wedding, your brand should be credible and reliable. One practical way of achieving this is via Google Reviews. We know that people will do Google searches to learn more about us before booking, which is why we make an effort to have previous clients post reviews on our Google Business page. When people stumble upon these reviews in their searches and read what previous clients have to say, that holds much more weight than if we plucked out the best words we could find and post it on our site.
2. Differentiation
"I wanted to thank you Nordica once again for the pictures, my grandmother passed away in February and those pictures you took of her mean even more now, to me and of course to my whole family, you can't imagine how much they mean to us. We used the picture you took of her profile, for the funeral programme, it was just beautiful." – Bride
If we were only selling "epic shit," we would go out of business, we'd be left feeling unfulfilled with our craft, and certainly would not book destination weddings. Our differentiating factor is our ability to create a story and convey a visual legacy to our clients. This image and quote is an example of that, and also an example of why we love what we do.
3. Don't Wait For Someone To Hire You
Destination weddings are not a reliable way to niche yourself over the long term. It's an unpredictable market and the wave of people branding themselves as destination wedding photographers is fierce. Posts like this are contributing to the influx of eager photographers looking to add stamps to their passports. We understand our position, but there's a reality that should be accepted: If you are waiting to be hired as a destination wedding photographer, you're kidding yourself. Be proactive in other areas with your business and market yourself in a myriad of ways. When the destination weddings do come, you'll value them that much more and realize what an incredible position you're in once you arrive at the destination. We're very fortunate to be doing this, and never take it for granted.
4. Nurture Real Relationships
If a photographer we have never crossed paths with emails us sharing the news that they're moving to Europe and would like referrals, we diplomatically tell them "no." This happens quite frequently, and we get it. A photographer is sitting at home and has nothing to lose in sending an email to an established photographer trying to get a slice of the referral pie. A better approach is to play the long-game and develop a real relationship where it's give and take. Relationships only work when they're real, and make no mistake: Referrals from an international network are the gateway to booking more destination weddings.
5. Blog Love
Outside of your own blog, wedding blogs are the most logical place for couples planning a destination wedding to find your work. The relationship between wedding blogs and photographers is a two-way street: Photographers need the blog to showcase their work, and blogs need great content to maintain an audience. With this in mind, treat blogs with respect and nurture the relationship. When submitting, for example, why not make the first paragraph personal? An easy way to do this is check recent Twitter updates and add something timely to the conversation. If two submissions are exactly the same, but one submission is written in a more personal way to the editor, which submission do you think they'll gravitate towards? In addition to being personal, use common sense when selecting a blog to submit to. There are niche blogs out there ranging from mountain weddings to traditional weddings to destination weddings to rock n' roll weddings to… you get the idea. Consider what your content is and where it is the best fit. You'll save yourself time, the wedding blog editor time, and increase the chances of having your submission accepted.
Big thanks to Cole and Jakob for sharing so much insight. We can't wait to share more advice pieces like this with you! Comment below with suggestions and you just might see your idea make it to the blog!