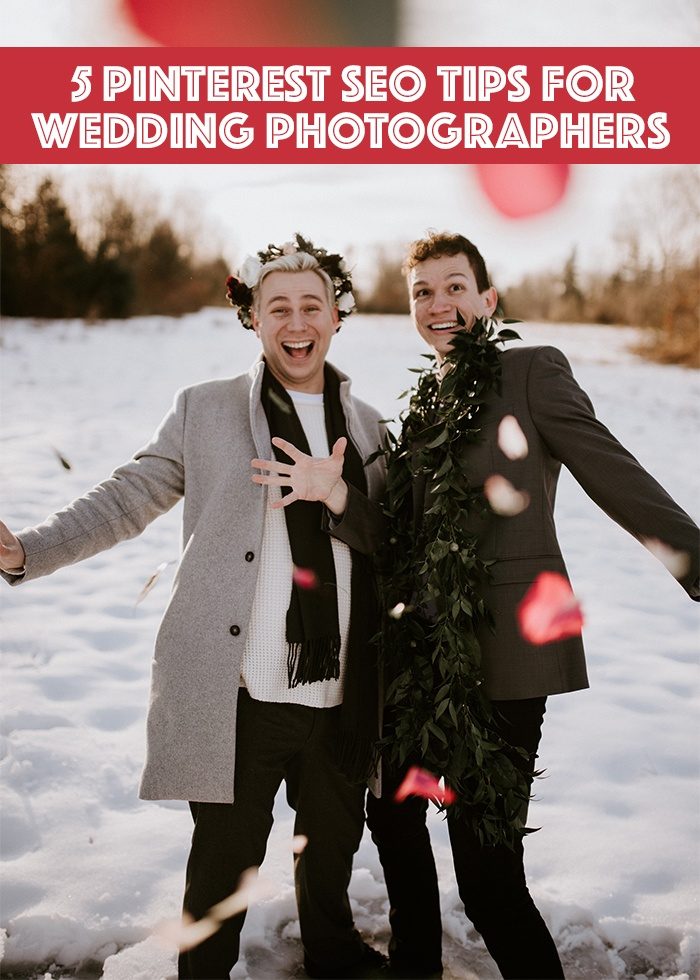 photo by Erin Fraser Photography
With Instagram's unpredictable algorithm, we wanted to give you a little insight on another social media platform that is way underutilized by wedding photographers: Pinterest. It's no secret that we love Pinterest and it's been our number one traffic referrer. We came up with five Pinterest SEO tips that will help put you on the right track to better Pinterest profile credibility, an increase in traffic, and an overall SEO boost. So if you're ready to implement some changes for the better, then this article is for you!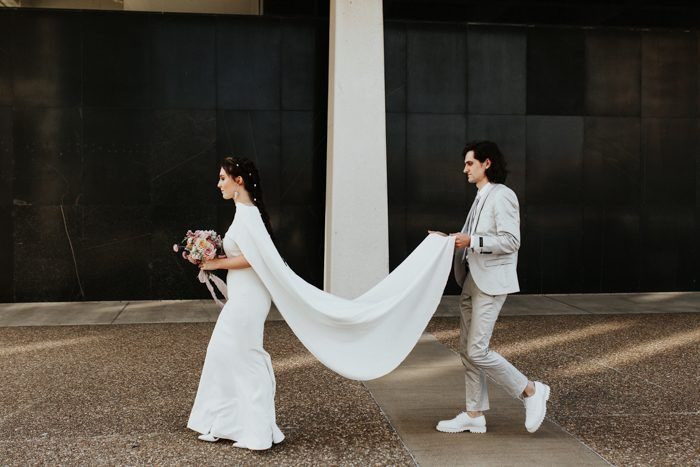 photo by Chelsea Denise Photography
#1: Optimize Your Profile
Business Account – Whether you're making a Pinterest profile from the ground up or using an existing one, the first thing you should do is make sure it's a business account! For those with an existing account, it's an easy switch under your profile settings. Business accounts introduce a handful of tools for you to use, such as analytics! This will be helpful later on so you can track to see how your pins are doing and make adjustments to your pinning as needed.
About Section – When making the switch to a business account, you will have the opportunity to edit your about section in your profile. Your about section should allow pinners know 1.) who you are, 2.) what you do, 3.) what you can provide for them, and 4.) give them an idea of what sort of content they can expect from your profile.
Verify Your Website – There will be the option to verify your website with Pinterest – definitely do this! The verification will help make your profile more credible to Pinterest.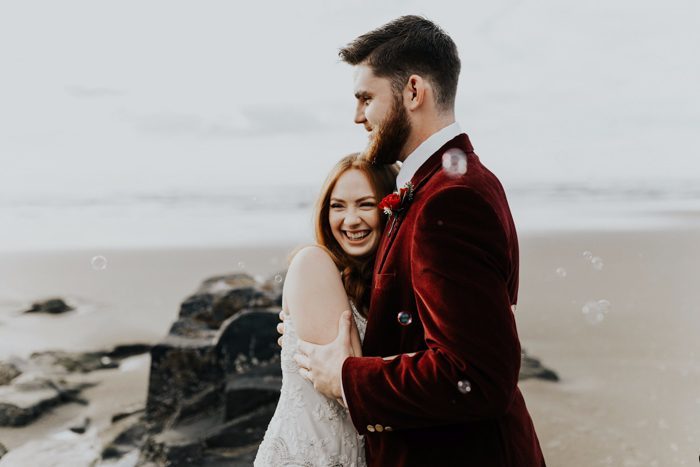 photo by Olivia Strohm Photography
#2: Prep Your Website
In order to get your website Pinterest ready, there are a couple of things you need to do. First off, you'll need to add Pinterest save buttons to your blog – this will make it easy for viewers to pin an image they like when they're on your site. Pinning an image directly from your website will create a direct click-through link from the pin to your website, which can lead to other pinners to finding your website. This increase in traffic will help boost your SEO and ultimately lead to more bookings! Secondly, you should link your Pinterest profile next to the other social media links you have on your website. This makes it easier for people to see where else they can follow along and see your work.
#3: Keywords
Keywords are useful for helping people in your niche find you and your work. Think of it in terms of searchable words and phrases – the more specific you get, the more likely you are to find exactly what you need. So when it comes down to what and where to use keywords, keep these three areas in mind:
About Section – In your profile's "about" section, be specific, concise, and give pinners an idea of who you are and what sort of content they will come across in your profile.
Board Names – Naming your Pinterest boards in a way that relates to words and phrases that people are using to search will increase your chances of your content showing up in search results.
Pin Description – Before pressing that save button, add a description to your pins that are full of searchable keywords and don't forget to give yourself photo credit! For example, if you are pinning a photo of a bride, describe her style such as "Boho bridal style that is perfect for an outdoor wedding. Photo by XX."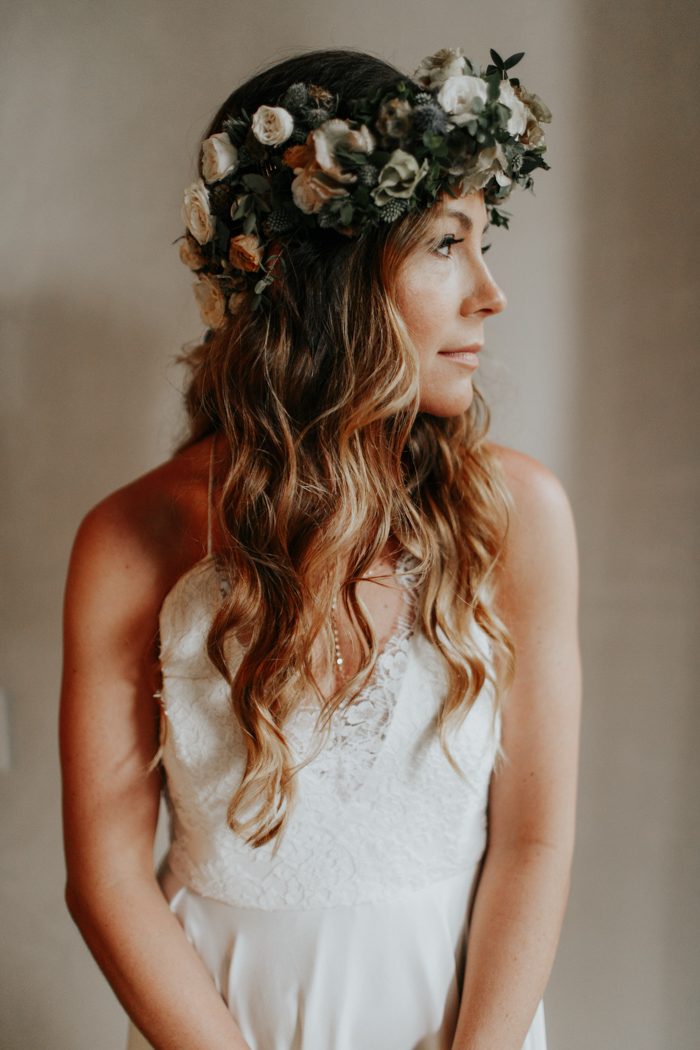 photo by Melissa Marshall
#4: Rich Pins
With the use of a business account, you are able to enable rich pins (check out this tutorial from Pinterest). Rich pins are pins that have additional information below the initial pin description. It works similarly to a verified account on Twitter or Instagram – Pinterest sees these rich pins and it automatically gives your profile more credibility. The more credibility you have, the more traction your pins and content will gain!
#5: Group Boards
A group board is a board with more than one pinner pinning related content to the same board. Being part of group boards allows you to participate with like-minded pinners and expands your reach. When you pin to a group board, you are showing those pinners directly what kind of content you offer which can drive traffic to your Pinterest profile and ultimately your website. Group board participation also boosts your profile credibility, which Google likes! The more credible your profile appears to be, the more likely your content on Pinterest will circulate and appear more often, and the more likely Google will notice – this can ultimately help with a boost in your SEO.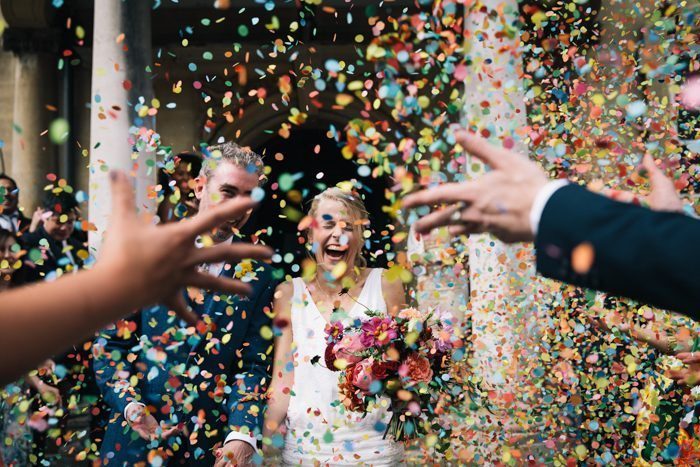 photo by Eclection Photography
With these five tips, you're now ready to get to pinning like a pro! Are you ready to take the next step and learn all things Pinterest? Then head over to our Pinterest for Wedding Photographers e-course!