Inspiration can be found anywhere – people, movies, light, music, and, in this instance, words. We have come up with 50 photography quotes that are sure to give you a dose of inspiration. So whether you do a quick read through or plan to hang a few favorites where you can see on a regular basis (vision board anyone?), any wedding photographer is sure to find comfort in these inspiring quotes.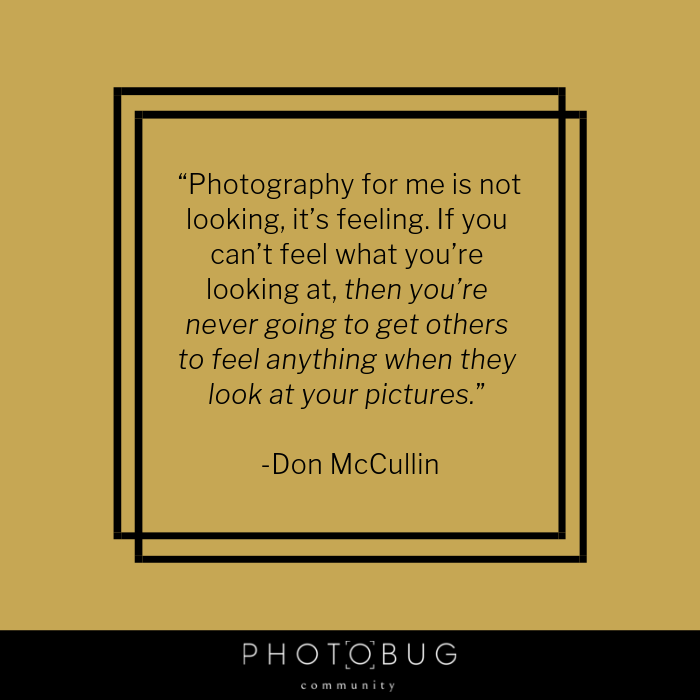 "There is one thing the photograph must contain, the humanity of the moment." -Robert Frank
"Photography is a way of feeling, of touching, of loving. What you have caught on film is captured forever… It remembers little things, long after you have forgotten everything." -Aaron Siskind
"Photography for me is not looking, it's feeling. If you can't feel what you're looking at, then you're never going to get others to feel anything when they look at your pictures." -Don McCullin
"To me, photography is an art of observation. It's about finding something interesting in an ordinary place… I've found it has little to do with the things you see and everything to do with the way you see them." -Elliott Erwitt
"I really believe there are things nobody would see if I didn't photograph them." -Diane Arbus
"Taking pictures is savoring life intensely, every hundredth of a second." -Marc Riboud
"A good photograph is one that communicates a fact, touches the heart and leaves the viewer a changed person for having seen it. It is, in a word, effective." -Irving Penn
"Beauty can be seen in all things, seeing and composing the beauty is what separates the snapshot from the photograph." -Matt Hardy
"The camera is an excuse to be someplace you otherwise don't belong. It gives me both a point of connection and a point of separation." -Susan Meiselas
"A thing that you see in my pictures is that I was not afraid to fall in love with these people." -Annie Leibovitz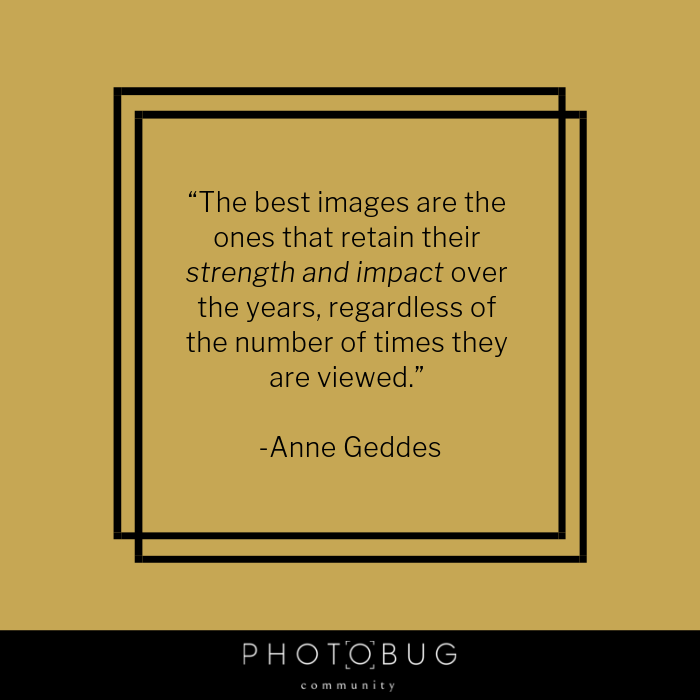 "If your pictures aren't good enough, you're not close enough." -Robert Capa
"There are always two people in every picture: the photographer and the viewer." -Ansel Adams
"When [you] acquire an understanding of the science behind light and what governs it, then [you] can predict its behavior and control the lighting in [your] photographs." -Roberto Valenzuela
"With creating, we are literally bringing something into existence that didn't exist before." -Montana Dennis
"I believe photographers should shoot what they want, not shoot what they get." -Roberto Valenzuela
"Photography has no rules, it is not a sport. It is the result which counts, no matter how it is achieved." -Brandt
"The pictures are there, and you just take them." -Robert Capa
"The best images are the ones that retain their strength and impact over the years, regardless of the number of times they are viewed." -Anne Geddes
"My interest in photography is not to capture an image I see or even have in my mind, but to explore the potential of moments I can only begin to imagine." -Lois Greenfield
"It's about reacting to what you see, hopefully without preconception. You can find pictures anywhere. It's simply a matter of noticing things and organizing them. You just have to care about what's around you and have a concern with humanity and the human comedy." -Elliott Erwitt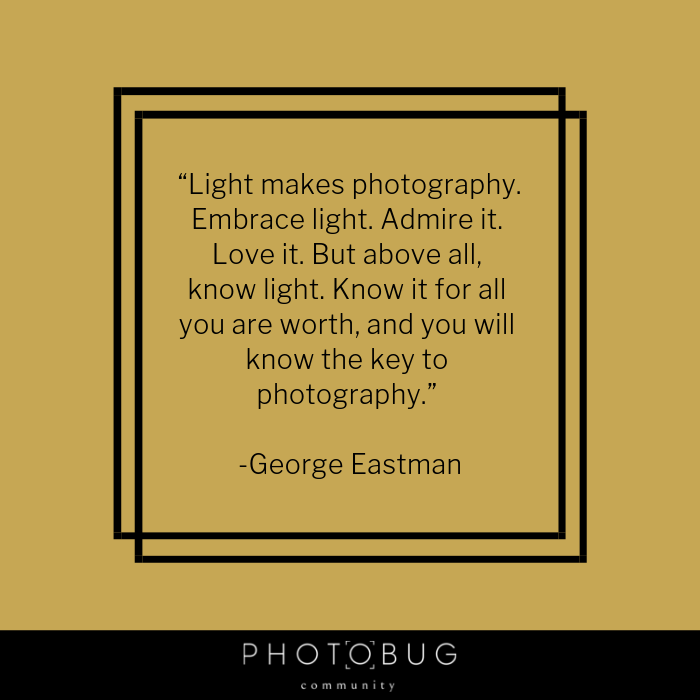 "Light makes photography. Embrace light. Admire it. Love it. But above all, know light. Know it for all you are worth, and you will know the key to photography." -George Eastman
"If a photographer cares about the people before the lens and is compassionate, much is given. It is the photographer, not the camera, that is the instrument." -Eve Arnold
"It is one thing to photograph people. It is another to make others care about them by revealing the core of their humanness." -Paul Strand
"The art of photography is all about directing the attention of the viewer." -Steven Pinker
"Photography is a small voice, at best, but sometimes one photograph, or a group of them, can lure our sense of awareness." -W. Eugene Smith
"After following the crowd for a while, I'd then go 180 degrees in the exact opposite direction. It always worked for me." -Elliott Erwitt
"Photography is the beauty of life captured." -Tara Chisolm
"A lot of photographers think that if they buy a better camera they'll be able to take better photographs. A better camera won't do a thing for you if you don't have anything in your head or in your heart." -Arnold Newman
"You know, I really don't think you learn from teachers. You learn from work. I think what you learn, really, is how to be- you have to be your own toughest critic, and you only learn that from work, from seeing work." -Garry Winogrand
"I don't think there's any such thing as teaching people photography, other than influencing them a little. People have to be their own learners. They have to have a certain talent." -Imogen Cunningham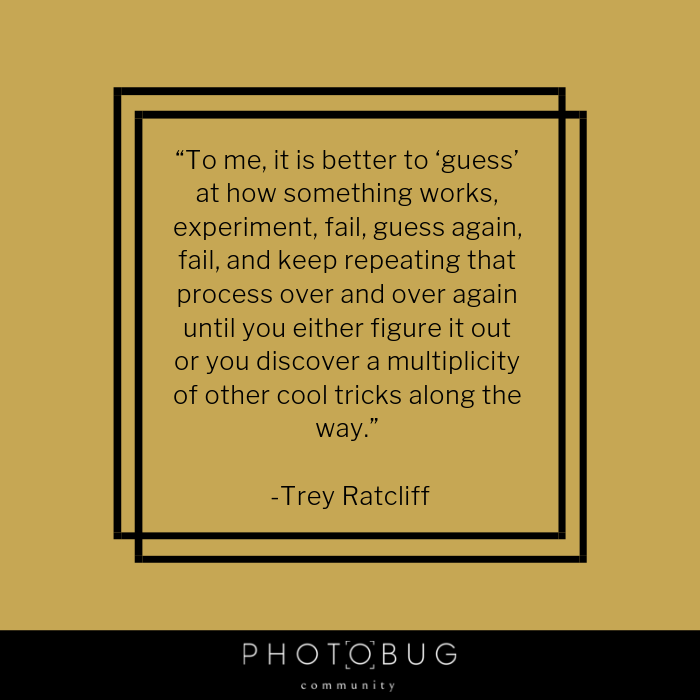 "There is only you and your camera. The limitations in your photography are in yourself, for what we see is what we are." -Ernst Haas
"To me, it is better to 'guess' at how something works, experiment, fail, guess again, fail, and keep repeating that process over and over again until you either figure it out or you discover a multiplicity of other cool tricks along the way." -Trey Ratcliff
"Creativity needs to extend beyond the lens. Find creative ways to showcase your work and get it seen. Straight up tenacity, hard work and determination will always be part of the equation, so get to it." -Jimmy Chin
"Be daring, be different, be impractical, be anything that will assert integrity of purpose and imaginative vision against the play-it-safers, the creatures of the commonplace, the slaves of the ordinary." -Cecil Beaton
"I never have taken a picture I've intended. They're always better or worse." -Diane Arbus
"Anyone can shoot chaos. But the most perceptive photographers can make compelling pictures out of uninteresting moments." -Alex Tehrani
"Photography is for me, a spontaneous impulse that comes from an ever-attentive eye, which captures the moment and its eternity." -Henri Cartier Bresson
"What I'm trying to say is find ways to inspire yourself and your clients by taking on challenges and thinking fast in situations that aren't inspiring, make them inspiring." -Jose Villa
"People feel good in front of the camera only when you learn to help them feel comfortable being there! It is about infusing them with your passion and educating them about how much they will enjoy the process." -David Beckstead
"When people look at my pictures I want them to feel the way they do when they want to read a line of a poem twice." -Robert Frank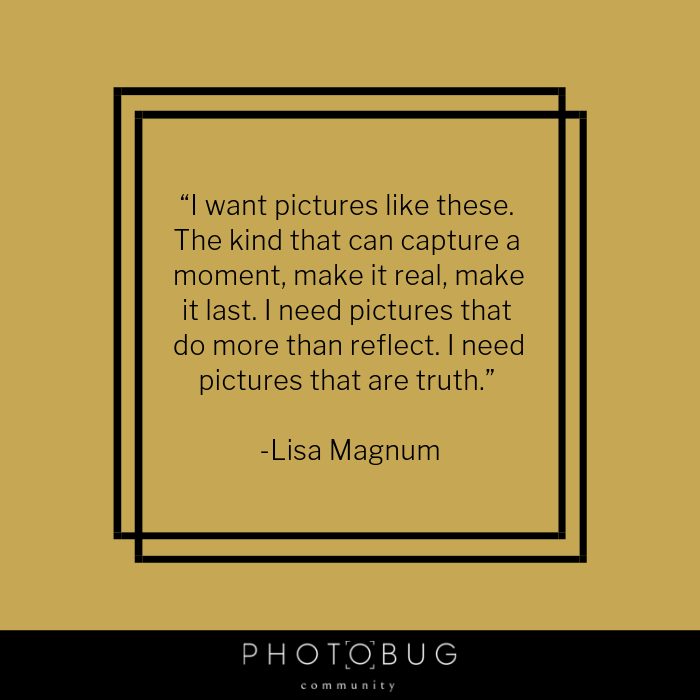 "Don't look at other wedding photographer's work. When you walk into a room, find the one thing that you are attracted to and focus on that. Your instincts will guide you to finding an image that you love." -Ben Chrisman
"I want pictures like these. The kind that can capture a moment, make it real, make it last. I need pictures that do more than reflect. I need pictures that are truth." -Lisa Magnum
"It's really a great asset to be willing to fail and blow it, so to speak, and to be okay with just making stuff, sharing it and getting feedback." -Chase Jarvis
"What we are doing is providing a space for couples to see how beautiful they really are." -Jesh de Rox
"Buying a Nikon doesn't make you a photographer.  It makes you a Nikon owner." -Unknown Author
"No matter how advanced your camera you still need to be responsible for getting it to the right place at the right time and pointing it in the right direction to get the photo you want." -Ken Rockwell
"A good photograph is knowing where to stand." -Ansel Adams
What do we feel when we look at a good photograph? We just want to be there, right at the exact moment that photo taken!" -Mehmet Murat Ildan
"Photography to me is catching a moment which is passing, and which is true." -Jacques-Henri Lartigue
"Regarding the creative: never assume you're the master, only the student. Your audience will determine if you're masterful." -Don Roff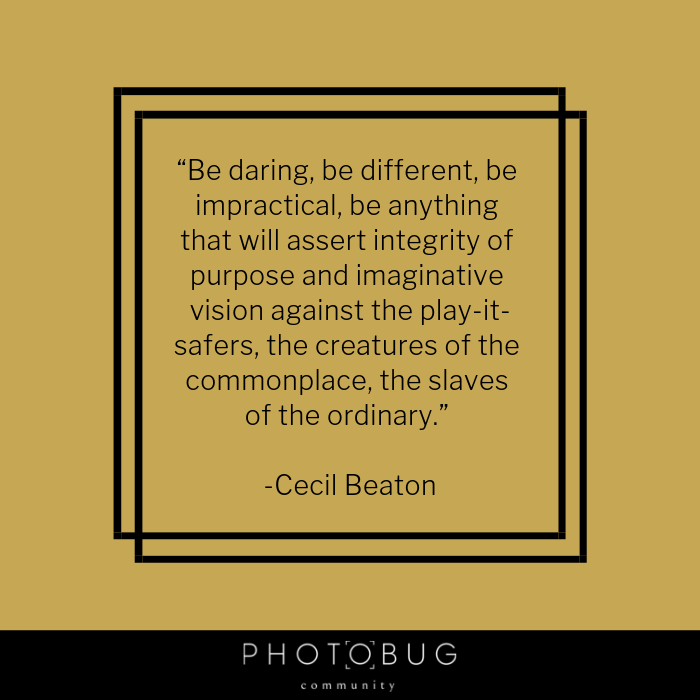 Do you have a favorite quote about photography? Tell us below!
For more inspo, dive into our photo roundups for a fresh dose of photo inspiration!