Congratulations, friend! You've booked your first wedding and you're probably feeling on cloud nine. But, now what? Instead of blindly walking into the wedding day with uncertainty, make sure you're the utmost prepared by reading our tips on what to know before photographing a wedding. From camera bag essentials to ways on navigating the day itself, you are sure to find some helpful advice and peace before you hear wedding bells.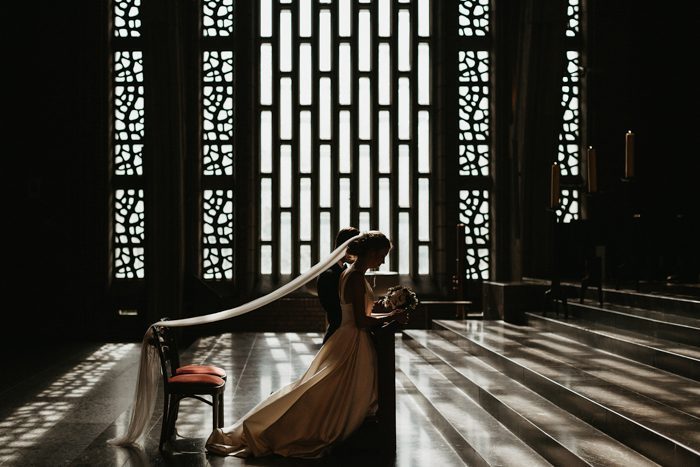 photo by White Fox Photo
Have Backup Gear
Part of being a professional wedding photographer is to prepare for the worst and hope for the best – this directly applies to your gear. It's important to not only have the right gear, but also backup gear. In the worst case scenario where a camera body stops working, you drop a lens, someone spills a drink on your camera, batteries die too quickly, etc., it's important to have extra gear ready to go. You don't want to be in a situation where your gear malfunctions and you don't have a solution.
Camera Bag Essentials
Speaking of gear, there's a lot more to add to your camera bag before heading out to first wedding. Besides needing the obvious camera bodies, lenses, flashes, batteries, memory cards, and so on and so forth, there are a handful of little things that can make your day run a little more smoother. The following items will help you stay hydrated, less hangry, and help with the occasional mishap:
Water bottle
Granola bar or other convenient snacks
Mints or gum
Hair ties and bobby pins
Bandaids
Travel sewing kit
Eye drops or contact solution
Extra contacts
Chapstick
Get Insured
As mentioned earlier, you need to prepare for the worst and hope for the best. Part of that means getting business insurance. Not only will it protect you if something happens to your gear, but it also protects your clients and ensures that things will be handled and taken care of in an extreme situation.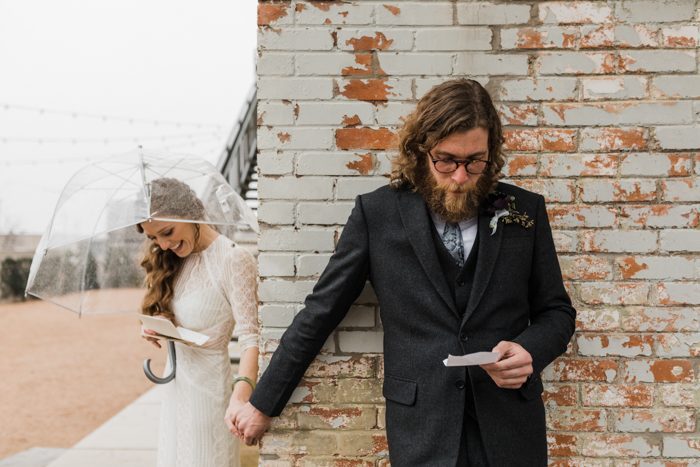 photo by Opal & Onyx Photography
Special Traditions or Planned Moments
Before the big day, check in with your couples about any special traditions that they might be incorporating into their wedding. Asking your couples about any special or planned events during the day will help make sure you don't miss a beat and you'll be able to serve your clients in the highest regard.
Family Shot List
General shot lists aren't ideal, but they can be a lifesaver when it comes to photographing family formals. Asking your clients about any family dynamics you need to be aware of can be helpful for navigating a potentially touchy or awkward situation by making family photos go as smoothly as possible. Don't be afraid to discuss family photos ahead of time so that you can help make the process go quickly and seamlessly.
Hire an Assistant
Hiring an assistant can be helpful for getting additional shots and being an extra set of hands for carrying gear and setting up group shots. Also, photo help aside, it can be nice having someone there to help shake any first wedding jitters you could be experiencing. If you're nervous and in your feelings about photographing your first wedding, then consider bringing along an assistant to help.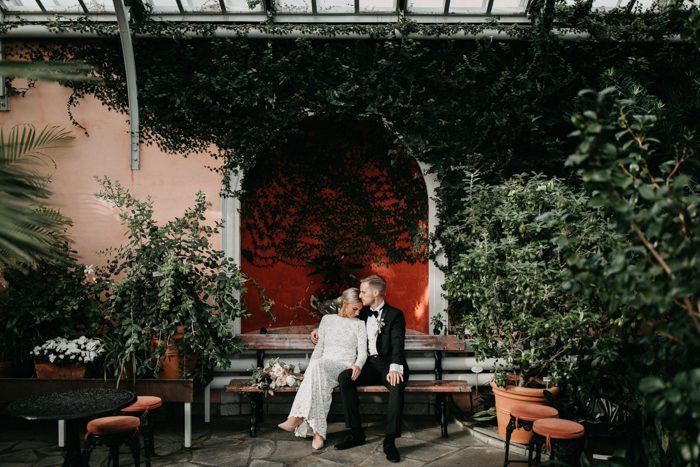 photo by Jaakko Sorvisto Photography
Wedding Day Timeline
Wedding day timelines are your best friend. They set up expectations up front for how the day will run, and there's no wondering what is next and who needs to be where, when. Since you've booked your first wedding, you should have a loose idea of what time the ceremony and reception will be, so now it's time to build a photo timeline from there! Remember to stay in communication with your couple and have them approve the timeline so there are no surprises on the wedding day!
Be Bold, Not Intrusive
Staying in the back won't always give you the shots so don't be afraid to get close. Remember, you are hired to be there and document the day, so go and do that! Just be mindful and try not to draw attention to yourself when doing so – this day is about your couple, not you.
Expect the Unexpected
Last but not least, be prepared for change. I don't know if you sensed a commonality in most of these tips, but a lot of being a wedding photographer is planning and prepping for the unexpected. – even the best-planned weddings can have some hiccups or unexpected things happen, but don't fret! Just roll with the punches and take it as it comes. Being able to adapt to changes will make you a better wedding photographer.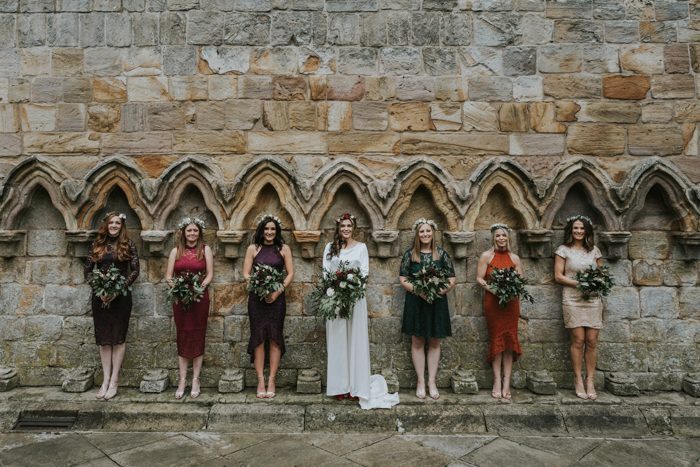 photo by Andy Turner
Now that you are prepared with what to know before photographing a wedding, check out the best online photo galleries for delivering images to your clients.