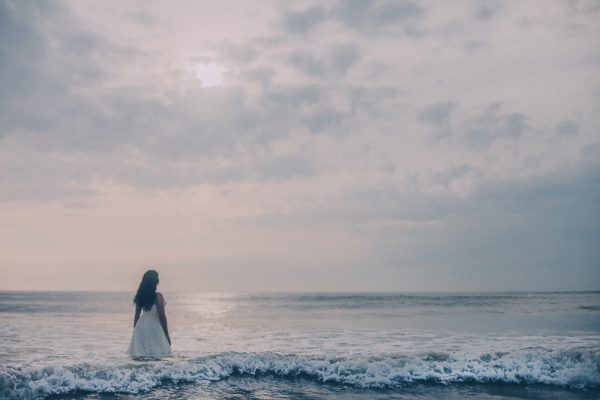 All photos ©LoveSeen Photography
We have a special treat for all you moment junkies! I recently asked Clare Adams of LoveSeen Photography to share the story behind some of her favorite images. I wanted to get her point of view on the shots and have her explain the moments as she saw them unfolding before her lens. From capturing children being children to a bride twirling in her gown, Clare's images are both gorgeous and a perfect example of storytelling through photography. Enjoy!
The wedding day takes on a whole new level of meaning when your own children are present and it was so important for them that he be photographed naturally. In the top picture we see their young son Beau happily playing quietly with his toy cars whilst the adults are all focused on the occasion. IN the second photograph Amber and Kevin were preparing for a handful of group shots with the help from her mother. I find that it is the small in-between moments that tell a story and carry the emotions that we so often miss.
These two photographs are both from Amber and Kevin's wedding at St. Patricks Church in Corsham, England (above) and Beechfield House (below).
Johanna was married in May last year but after the wedding day she just couldn't bear to put her dress away for it to never be seen again. She asked for another photoshoot with her and her bridesmaids in early September and gave me full creative freedom. There is something quite stirring about wearing ceremonial clothes by the sea and so I wanted to capture a moment of exhilaration as well as the feeling of time passing. We met as the sun was beginning to set on an almost deserted beach in South Wales and I encouraged them to bring out their inner child and to have fun and soak in the moment.
I call pre-wedding shoots Harmony Sessions as they are less about actual engagements and more about relaxing the couple before the wedding day. I met Tara and Perry at Mallards Pike in The Forest of Dean, England on the coldest January day. We found this spot where the water was almost completely still with the deepest forest behind them. I used a non-cubic glass prism in the photograph to throw part of the sky in the lower mage. The effect you see is all part of the external scene, the blues and purples the result of refractive light from all around us.
For their Harmony Session, Carly and Andrew met me in my home-town of Chepstow, South Wales which is a small historic Welsh market town with lots of windy streets full of character. As the light began to fade I noticed these beautiful lanterns overhead, which crisscrossed the street and I grabbed this fleeting shot of them as they took in the moment together looking up the street. This is one of my favorite photographs from this session as it has such a feeling of festivity and togetherness.
The final three photographs are from Jessica and Kevin's wedding in April this year at Old Down Manor in Tockington, England. The Manor itself commands far-reaching views of the Severn Estuary which boarders England and Wales. So much open-space in such a majestic landscape just asked for a hills are alive moment with Jessica and her beautiful dress. I want my couples to really feel the moment and it's almost like I give them permission to feel powerful and present.
The VW camper was borrowed from a friend for the wedding day and Kevin in particular wanted some shots with it. Rather than draped over it or posed I wanted to capture the essence of such a fun car and instead had it frame a shot of them at their most relaxed and happy.
Thank you to Clare for sharing some of her favorite moments and memories with us! Want to see more of Clare's work? You can view her Member Portfolio here!