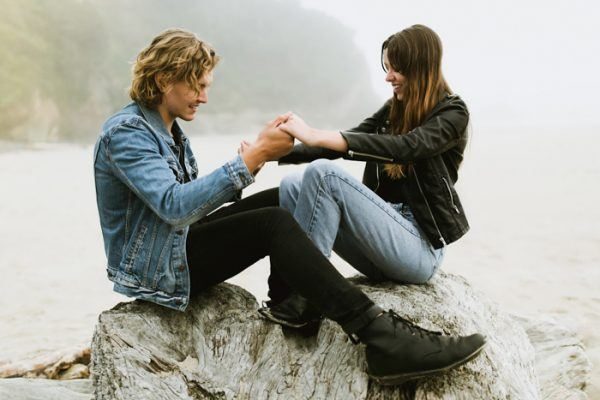 Photo by Ben Sasso
Lately, I've heard rumblings from couples left and right when it comes to their emails with wedding photographers. Their experiences include everything from waiting almost two weeks to hear back from a photographer to not receiving their deliverables after the wedding in a timely manner. Not every photographer is at fault. I think most photographers are stars when it comes to emailing with clients. But, I've been surprised at the photographers who have been at fault for poor email etiquette. They're people who have thousands of followers on Instagram and tons of respect in their industry. Why are their clients being treated sub par? With that in mind, I just want to get everyone on the same page. I've put together a list of questions that I've seen asked in forums and Facebook groups and I'm giving the answers that I think your clients would give – which are really the only answers that matter.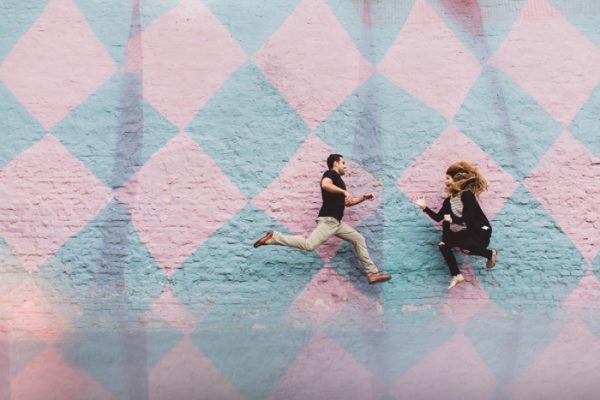 photo by Ebersole Photography
How long should I wait to respond to an inquiry from a couple?
Honestly, as quickly as you can! That couple is most likely sending out a few emails at once, and first come, first served, is definitely a truth in this business. Couples try to tackle their wedding planning in chunks of time, so they don't want to wait a few days to hear back from you.
I'm more casual when it comes to the tone of my emails. Is that okay?
Yes. If you're a casual, laid back person or you like to use a lot of exclamation points, don't change your personality when you're emailing with prospective clients. That said, make sure that you're still treating them professionally and giving them all of the information they need.
I received an inquiry from a couple that I don't think fits my style. What should I do?
First of all. Calm down. You don't even know these people, and you shouldn't be judging a book by its cover. They could turn out to be really cool. Meet them for coffee and then determine if you feel like it's a good match or not. I don't suggest ignoring their emails as this will just make you look unprofessional.
I met with a prospective client and I don't feel that they're a good match for me and my style of photography. What should I do?
If this is really how you feel, you need to face the fact that you will most likely hurt your prospective clients' feelings. To them, their wedding is such a special event, and they probably won't understand why you don't want to photograph it. That being said, there are times when prospective clients really aren't good matches for you and your business. Just make sure that when you email a couple to let them know that you don't think it's a good fit that you 1. Let them know as soon as you know, 2. Be kind and have a reason for why you don't think it will work out, and 3. Refer them to other photographers who you think will be able to deliver what they're looking for.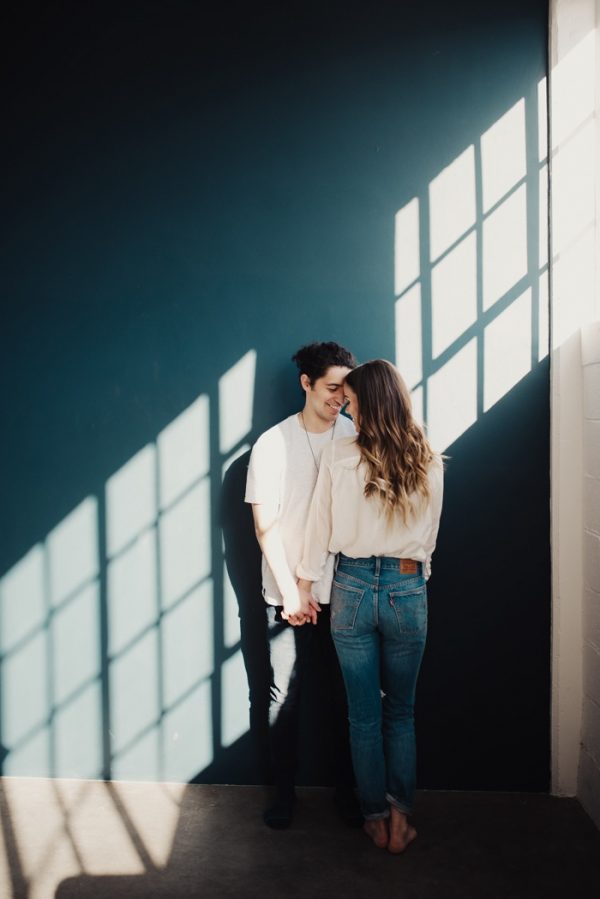 Photo by Eden Strader
How long should I wait to email an existing client back?
While you definitely aren't racing to your inbox as you would with a prospective client, remember that your current clients deserve to be treated as top priorities. Couples will get unsettled if it takes you more than a day or two to respond to emails, especially if those emails include important questions or information.
Do I need to email a prospective client back if I don't have their wedding date available?
Always respond. Even if you photographing their wedding doesn't work out, who knows? Maybe you can help with their engagement shoot or maybe they'll remember how lovely you were to email with and reach back out in the future for their one year anniversary. It's always a great idea to be kind and to show that you care.
When should I follow-up with a prospective client?
If it's been more than three days since you wrote your initial email to a prospective client, go ahead and send them a quick note following up and making sure that they received your original email. Always follow up with your leads, even if you feel like you're being pushy.
What should I do when a prospective client's wedding date is shared by a new or existing inquiry?
First, I would send your initial prospective client(s) a note letting them know that you've received another inquiry with the same date or that you have an existing inquiry with the same date – just be open about it. I recently had a friend (a bride) who was in a similar situation, and she was beyond frustrated when a photographer who she had met and been emailing with didn't let her know that another prospective client had her same wedding date. Instead of letting my friend know that she might want to get her contract signed quickly, this photographer ghosted my friend. When my friend followed up with a few questions about the contract and didn't hear back for a few days, she followed up again, only to receive a reply from this photographer letting her know that someone else had signed their contract and that my friend's wedding date was no longer available. This left a bad taste in my friend's mouth as the photographer waited several days to let her know – it also left a bad taste in my mouth when I heard about it, and not just because I'm a protective friend, but because it just came across as sneaky and unprofessional.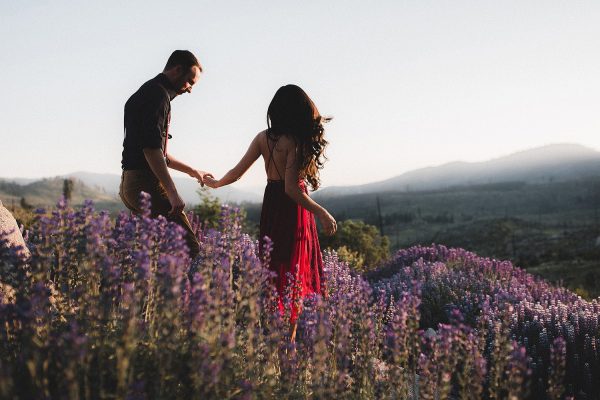 Photo by Amanda Marie Studio
When should I email my client with engagement shoot prep and information?
Once you've finalized a date and location for your client's engagement shoot, make sure that you send them your expectations for that shoot at least two weeks before the date. The reason I suggest two weeks versus one week has to do with fashion expectations. You want to make sure your clients have all of the information they need before they go shopping for outfits. Two weeks also gives your clients time to prepare for other things that you suggest they do before the shoot (hair and makeup, getting props together, etc.).
Should I email a client in between photographing their wedding and delivering their images?
Yes, most definitely. You should email your clients within a week after their wedding with a few preview images that you think they will love. Let them know how great it was to be a part of their day, and then confirm an ETA on when they will have their deliverables. Not only will you get points for keeping them in the loop, but your couple will most likely share those images on social media. Oh, hey, free marketing!
Should I respond when a client emails to let me know that they love their images?
I heard about a photographer recently who didn't respond to one of these emails, and it kind of blew me away. When someone, ANYONE, compliments your work, you should definitely say "thank you," however, when a client tells you that they love the photos you took, you should let them know how much that means to you. And if your clients loving on your work doesn't mean anything to you, then I don't know why you're in this profession.
It's taking me longer to edit a client's wedding than expected. What should I do?
Here's a great opportunity to let your communication skills shine! If you're allotting more time than originally planned into editing a client's wedding, let them know. Keep them in the loop on your ETA and maybe throw in a few more preview images as evidence. I think if you're honest and let them know that you're really working to make your edits perfect, that your clients will understand. However, make sure that this process doesn't exceed what you originally promised by too long.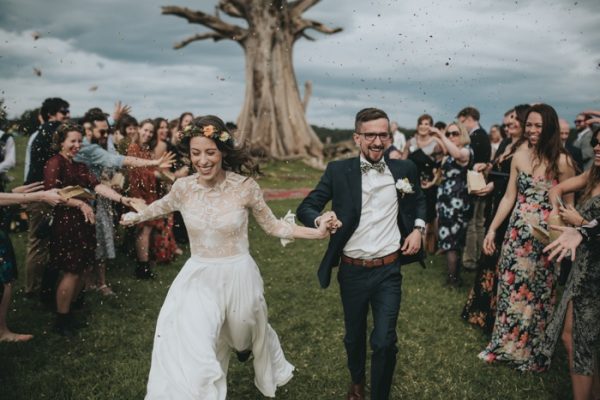 Photo by Ben Sowry Photo
I sent a client their wedding gallery, and I haven't heard back. What do I do?
I understand that no feedback at all can honestly be the worst kind of feedback, but sometimes you have to let things like that go. In this situation, I would recommend sending them a quick note to ensure that they received the gallery and were able to access the images, but other than a follow-up, I wouldn't fish for compliments. Sometimes your clients won't understand how much their feedback means to you, and that's okay.
My client doesn't like the images. How do I respond?
I've heard horror stories about clients pushing for edits and asking for the RAW files and never being satisfied. These situations don't happen frequently, but when they do it's horribly stressful and your ego takes a beating.
The best way to respond when someone doesn't like the service or product that you delivered is to listen first, stay calm, and ask follow-up questions. Never respond in anger, and try to keep the email exchange as positive (on your end) as possible.
One thing I've seen other photographers do is to offer to re-edit or even give the clients a complimentary post-wedding shoot. I think once you figure out what your client is unhappy with – and remember that they may not know how to explain what feels off to them – then you can determine the best course of action for that situation. In terms of a re-edit, it can be especially helpful to give your clients some language to use when describing what they see. Is it the colors of their skin tone, the vibrancy of colors, the presence or lack of contract, etc. Hopefully, there's an amicable resolution to be found.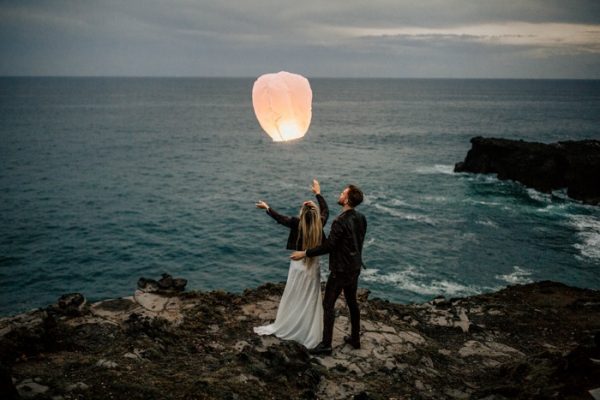 Photo by Chris & Ruth Photography
Have any other email problems that we didn't address above? Let us know in the comments!
For more ways to be a dream vendor to your clients, check out what Brittani Hon has to say about keeping it professional in your wedding photography business.