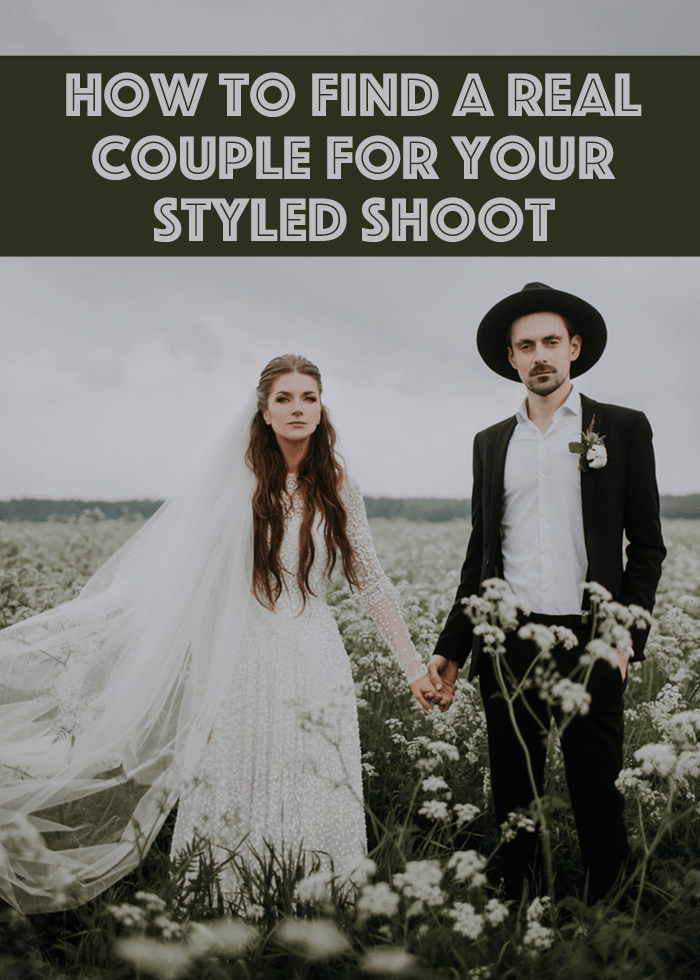 photo by Linda Lauva
Dreaming up a styled shoot can be the absolute best. It is the chance for you to create and show off anything you want. DIY bouquet station for the bride and bridesmaids? Do it. Non-white wedding dresses? Yes, please! Ceremony with dogs as the wedding party? We're. About. It. This is your time to make some serious magic. Not only are you planning the style and vibe for the styled shoot, but you are needing to find and choose models as well!
Using a real couple to model for you styled shoot is a great way to make the session appear more natural, which is more likely to attract potential clients and get you published. Since the purpose of a styled shoot is to bring something new to the table and inspire couples to do something different for their big day, use your shoot as an opportunity to fill a void. Something the wedding industry could really use more of? Diversity! Making a point to find a couple who represents something your portfolio and the industry is lacking is a great way to introduce new perspectives, attract a new community to your work, and help a whole range of people get inspired to have a wedding that's uniquely styled and that breaks tradition.
Read on to learn a few different ways you can find and reach out to real couples in your community to model for your next styled shoot!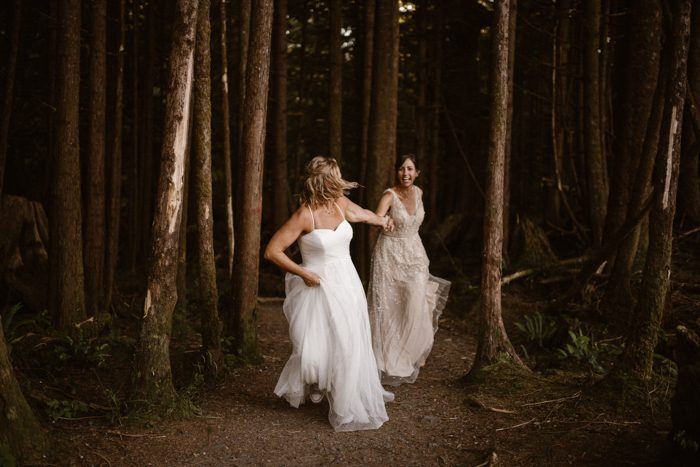 photo by Maddie Mae Photo
Past Clients
The easiest way to find real couples to work with is by reaching out to past clients. After the many engagement sessions and weddings you've photographed, you have a pool of couples to choose from to reach out to. Because your past clients chose you to photograph them before, they're likely to want to work with you again! Because you're already familiar with the couple and they've had experience being on the other side of the lens before, there's less of a chance for any awkward or rigid moments when shooting. There's no harm in reaching out to see if they and their honey are interested in modeling for a styled shoot.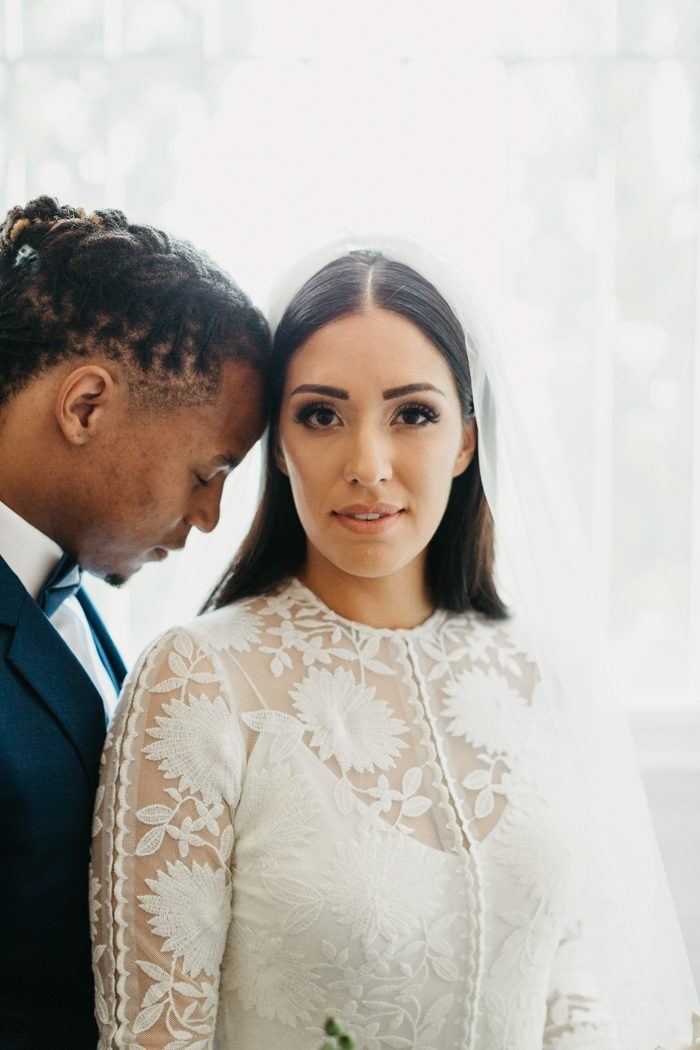 photo by Kenzie Dawn Photography
Social Media
Social media is a great tool for your business and can be super helpful when needing to find a couple for a styled shoot. With everyone available at your fingertips, you are able to reach a large audience, especially when posting on multiple platforms. Doing a few posts on Instagram and Facebook are great ways to get some interaction on your pages and get in touch with people who may be interested in modeling for a styled shoot. When prepping your post, be sure to include any shoot details or descriptive words that best fit the vibe you are wanting your couple to being to the styled shoot – adventurous, silly, modern, bohemian, relaxed, giddy, so on and so forth. Doing an all-call on social media will most likely result in many couples inquiring for the chance to model for you, and you will, in turn, have a list of people in mind for future personal work.
If you're not finding models that fit what you're looking for this way, use social media as a search engine instead. The same way couples are using hashtags to find wedding photographers, you can use to find couples! Search popular hashtags or locations in your area and do a little investigating into who is posting to them. Just think – your future models could be taking a selfie at your favorite taco joint as we speak!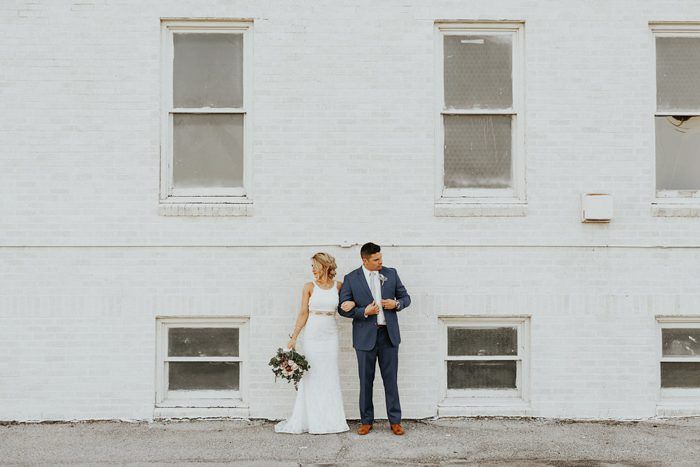 photo by  Chelsea Denise Photography
"You've Been Spotted" Cards
Do you ever see someone while shopping at Target and think about how much you'd love to photograph them? No? Just me? Well, for the few of you who can hopefully relate, You've Been Spotted cards can come to the rescue! These cards act like business cards with your contact information, but it has a caveat stating that you're interested in photographing them sometime. So the next time you see a couple with some killer style, waltz on up to them, introduce yourself, and hand them a You've Been Spotted Card! What a cool story and way to meet and network with more people in your area.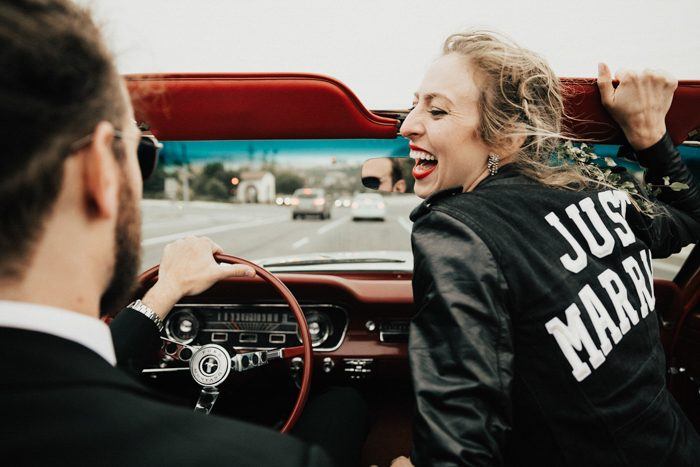 photo by Justin Jay
As you can see, there are many different ways of looking for real couples for your styled shoots. Whether you prefer to stay within your inner-circle because #introvertlife, or introducing yourself to strangers with a You've Been Spotted card is more your speed, there is an option for everyone. Now go plan your styled shoot and make some serious magic.