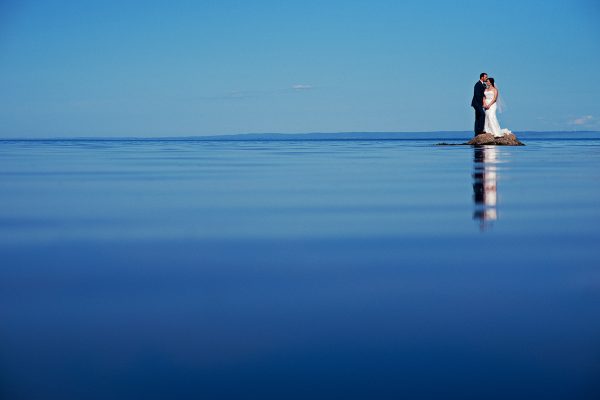 All photos © Cooked Photography
I wonder how many of you reading this article have been wanting to take more risks while shooting? Many of you might work alone and are apprehensive because you're afraid of missing something, so you play it safe. When I started as a photographer, I didn't have plans to work with anyone else. I was happy alone and felt that I was progressing as a solo photographer. But then something changed. As weddings started to come in, so did more gear, more ideas and more things consuming my time, and I quickly became overwhelmed and felt scattered trying to handle it all. That's when I received an email from an enthusiastic student at a local photography school, and after hiring her, I immediately saw the countless benefits of having a second shooter on board. In fact, it turns out that hiring someone has worked extremely well for my business and it continues to expand. If you're considering taking the leap and hiring or working with a second photographer, I'm here to share some insight on the benefits based on what I've learned over the years.
Unleashing Creativity
We can enjoy a certain level of creativity working as solo shooters. There's no one getting in our way and no one we have to communicate with. Total freedom. Or is it? How often have you been shooting and wanted to take a creative risk, but felt like you couldn't because things were moving too fast and you were afraid of missing something important? Or how often have you wanted to use external lighting, but felt it would take too much time to set up, move it around to get it perfect? By having a second shooter you're blowing the doors wide open to a more stress-free and creative approach to your wedding photography. When you have a second shooter, you have some security knowing that they're getting the shots that you need, and the ones that clients expect. This leaves you with unlimited creative freedom to take more risks and go for something that may or may not work out, but could give clients something unique and unexpected.  You can try different compositions, play with off camera flash or simply seek out different moments that are happening around you.
Sure, these are all things that you can do when working alone, but for me, there was always a bit of stress involved when I'd deviate from what's expected. Although the photographer in me would always welcome the challenge, I never felt a wedding day was the time or place to practice something. So by working with an assistant / second shooter, my approach to photography changed and suddenly more doors opened up. A second shooter allowed me to discover new techniques, angles and thought processes. And when it comes to lighting, sure, you can set up a light alone and go after some fun shots, but it's so much easier when you have a helping hand. For example, we have a series of baseball-like play calls that we've perfected over the years allowing us light or respond to anything fast and efficiently. Hiring a second shooter allowed me to become more efficient at doing the things I wanted to do instead of only focusing on the things that I needed to do.
Balanced Storytelling
Having more freedom while shooting inevitably leads to better storytelling. A second shooter takes away some of the stress of having to get every single moment that happens around you. You might find that you're able to slow down and think more about your surroundings, the people, the moments and ultimately capture more interesting stories. A great storytelling approach to try with a second shooter is to have one photographer stick with the bride and one with the groom. Even after the couple is together during the ceremony and reception, try and focus on your respective sides, covering the speeches, reactions, and moments from each family's perspective. It's a practice that we've implemented at many of our weddings and it has a lot of benefits.
There's so much happening on a wedding day and it can be overwhelming because you can't be everywhere. Working alone, my photos were sometimes unbalanced, skewed in favor of the bride. But having a second shooter gave me the chance to deliver a perfectly balanced wedding collection that's not leaning towards one side or another. Of course, there are times when it's great to have multi angle coverage of the same moment, like the first kiss, first look or first dance, but most of the time there's always another story to be told elsewhere. If you're shooting a packed dance floor, send your second to see what's happening outside or around the bar.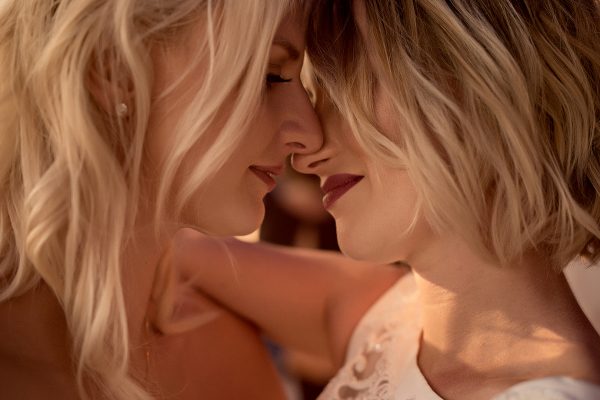 Insurance Policy
There's a lot of pressure knowing that all of the responsibility for a wedding day is solely on me. Having a second shooter can also act as an insurance policy. When it's a team dynamic I know that we can rely on each other a bit. So when the couple has a quick little peck for a first kiss, I know between my second shooter and I that we've covered it. You can place the second shooter in a "safe spot" to capture a moment allowing you to try something a bit more fun, but with less stress.
One time during an outdoor ceremony, I set myself up for the first kiss, lying in the grass, focusing through a bunch of flowers and waiting for that one moment. And when the moment happened, the videographer came out of nowhere and stood directly in front of the bride and groom, completely blocking my shot. I missed it, but thankfully, my second was in perfect position and able to quickly adjust to get it. So having a team strategy, knowing exactly what you're both shooting throughout the day is an insurance policy for me if (heaven forbid) I happen to miss a moment like this one.
The Long Play
Perhaps you're a new photographer who's struggling getting started. Assisting an experienced shooter will only help you grow your career. Or maybe you're a little further along in your career and not interested in finding someone to simply hold lights or cover your ass so you can take more risks. Maybe you're thinking of growing your business by building a team. You might be starting to think about your long-term plans for your business and looking for someone to help execute it. After I hired my first assistant, Jenn Nauss, I realized this was one of my goals. I saw the opportunity to not only grow as a photographer myself, but also as a business and a team. It's been amazing watching her grow from a lighting assistant to a lead photographer, and I'm excited to continue to help educate and grow any new photographers we work with.
But where do you look? There are so many possibilities! I've found photographers as a result of friendships and collaborations, work terms, school mentoring and a happenstance meeting at WPPI. Two huge resources to check out are local photography and art schools. Most of the programs have work terms, which is a fantastic way to test the waters for a few weeks if you're curious about hiring someone new. Another avenue is to reach out to other photographers who you sense are happy to shoot but don't necessarily enjoy running a business, or who might be excited to gain more experience and exposure by working with you.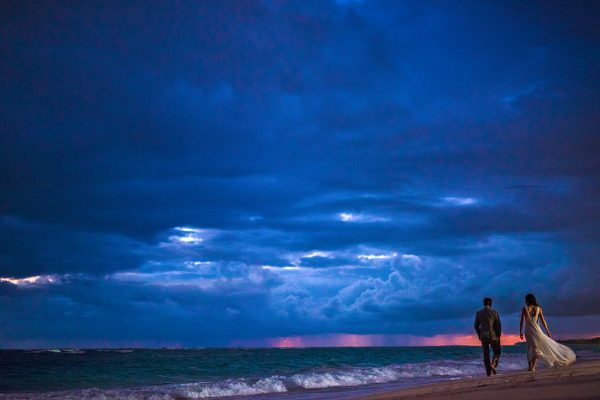 What's it worth to you?
It ultimately comes down to the style of photography you want to pursue, and how much extra coverage or support you might need. Lighting assistants, second shooters, and associate photographers all play very different roles and contribute in different ways. They might not work for everyone, but for me, it's been an amazing experience to continually work with new people and see everyone grow into successful photographers. And it's been rewarding in so many ways. Not only have I grown as a photographer, but hiring a second has allowed me to plan for the bigger picture, not just on a wedding day but for my business, in a very long term way.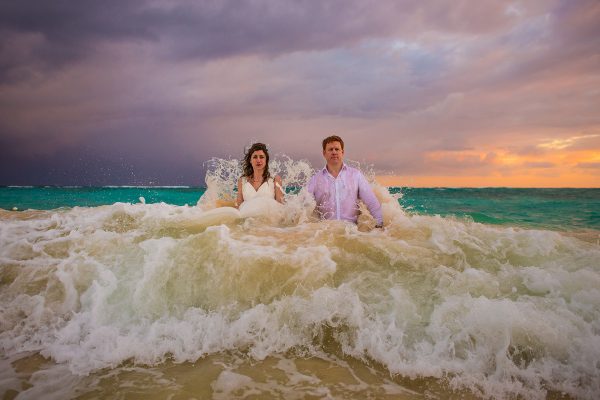 The photographers I enjoy working with are always passionate, enthusiastic and genuinely nice people with seemingly endless amounts of energy who are excited to work with Cooked Photography. These are all qualities I've always wanted on my team. Whether you want to hire a second shooter or become a second shooter, there are so many amazing positive benefits and relationships that can result.
---
Meet Your Contributor – Jeff Cooke
I'm Jeff, the owner and lead photographer of Cooked Photography, a full-time wedding photography team based out of Halifax Nova Scotia, Canada. I'm a genuine, passionate, family guy who considers everyone to be a friend and is always up for something fun. Much like my kids, I often have a hard time finding the off switch, especially when I have a camera in my hands. I'm surrounded by an incredible support team, including my amazing wife Susie, my three kids Sadie, Ben, and Charlotte, our talented associate Jenn Nauss, and many other photographers and industry professionals who I'm thankful to have as friends. I'm proud to be an award-winning member of several organizations including Fearless Photographers and communities like Junebug, and I'm beyond excited to be sharing the stage with a phenomenally talented group of photographers at upcoming conferences such as Mystic Seminars in Oregon, Hi On Life in Hawaii, and a few more yet to be announced.