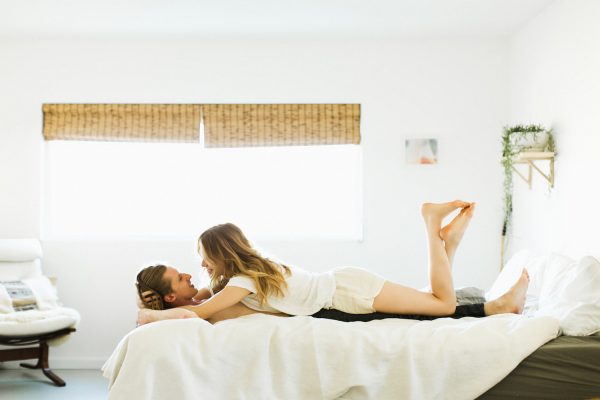 Photo by Ben Sasso
Imagine a setting where your clients are completely relaxed, goofy, and vulnerable. Now imagine that this setting isn't overcrowded by tourists or impacted by weather conditions; it's a truly intimate location, free of any public inconveniences. All of these reasons and more are why home sessions have become such a popular alternative for photographers and their couples. Today, we have three pros here to discuss the ins-and-outs of home sessions so that you can feel confident trying this new trend out yourself!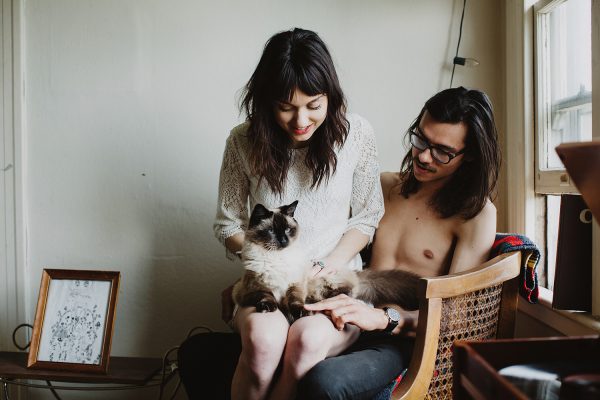 Photo by Phil Chester
What do you like most about shooting home sessions?
I think there's a sense of relatability and realness to at-home sessions. There's more personality in a couple's home than there is out in nature. Which don't get me wrong, I love me a good mountain backdrop, but a home is a place they've built together and made their own, and I think that makes the photos feel a little more intimate. – Phil Chester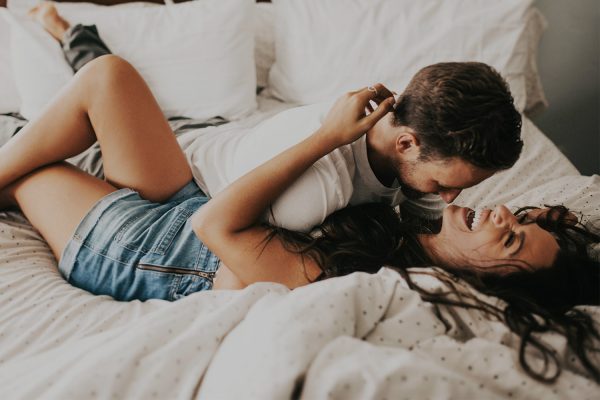 Photo by India Earl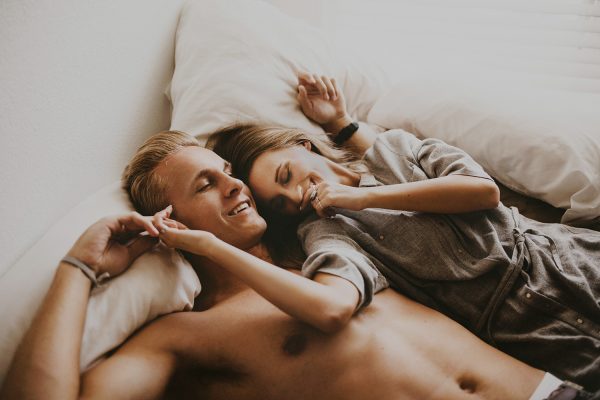 Photo by India Earl
I love in-home sessions because of the relaxed intimacy and laid-back vibe. It feels more real to me to capture people in comfortable clothes lounging at home together than having a couple all dressed up in expensive clothes on top of a mountain or in front of a brick wall. – India Earl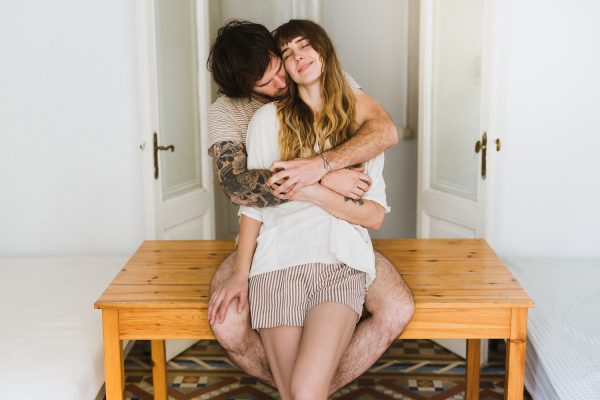 Photo by Ben Sasso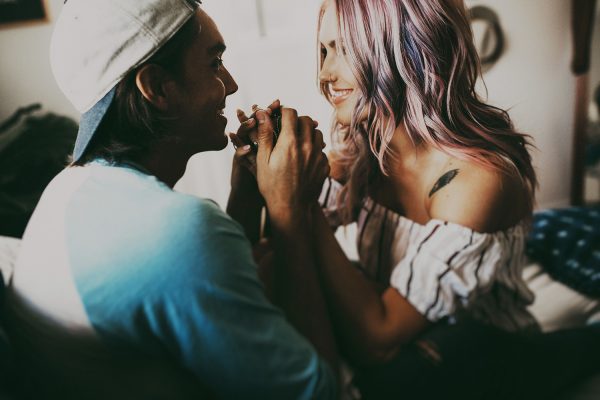 Photo by India Earl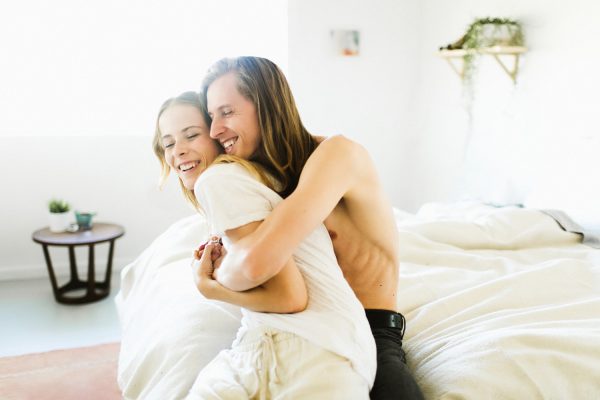 Photo by Ben Sasso
Do you feel that home sessions add a level of intimacy to your photos? 
I think the level of intimacy is born out of the relationship between the photographer and couple, not the location. If my couples are comfortable enough to open up with and in front of me, it doesn't matter where we are. Of course, if we're talking about perceived intimacy then I'm on the other side of the fence. The in-home images might convey more intimacy to the viewer since they may feel as though they are looking in on someone's private moment but I don't think that the level of intimacy felt on set is any different than an outdoor session. – Ben Sasso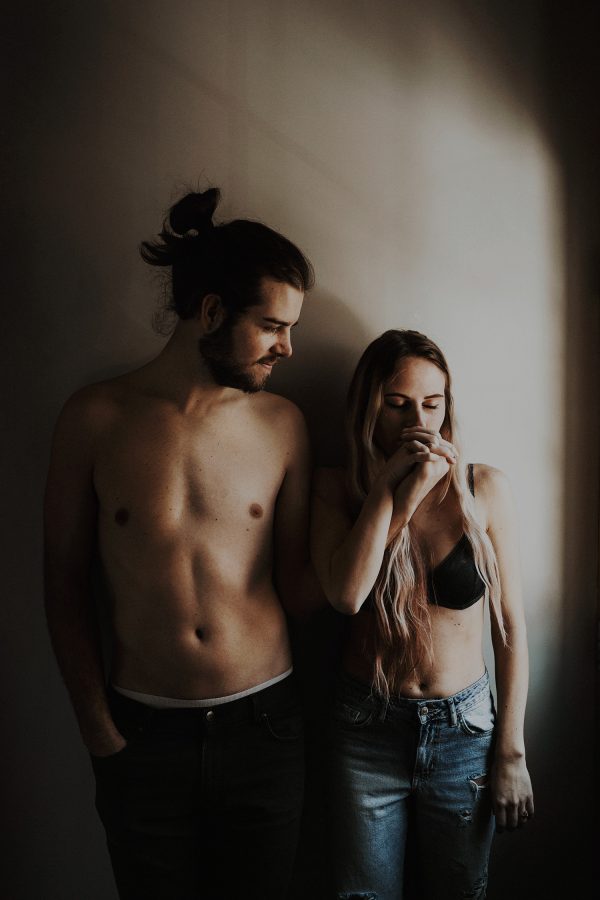 Photo by India Earl
Most definitely! People are so much more comfortable and relaxed in their home, which helps bring out real genuine emotion. – India Earl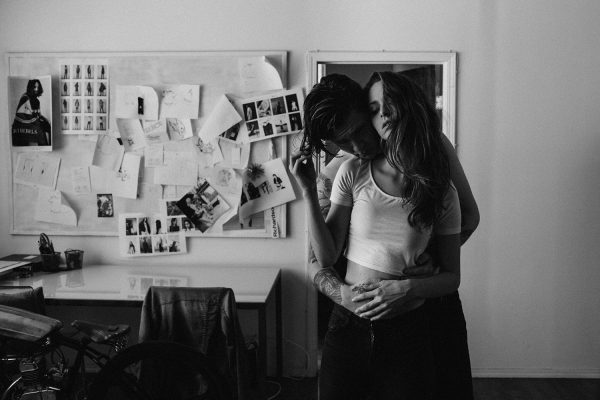 Photo by Phil Chester
Do your clients ask for sessions at their homes or do you suggest them?
Both, some couples have specifically asked for them and other times I've suggested it, at least as a starting point to the session. – Phil Chester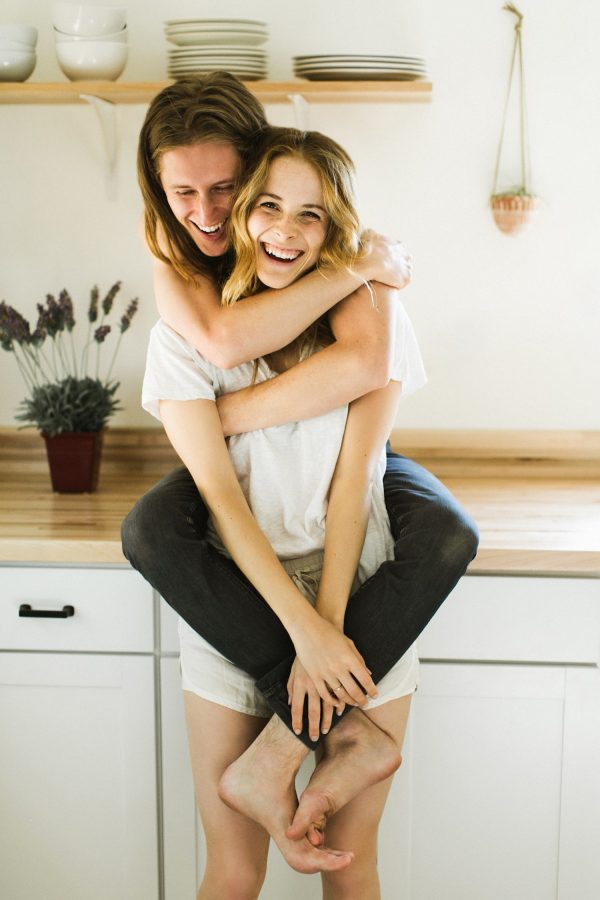 Photo by Ben Sasso
For my first few (sessions), I suggested, and now I get asked about them all the time! I think it's becoming a more desirable thing because of the more relaxed and intimate feel they have. It's most popular for people who inquire with me about anniversary sessions! – India Earl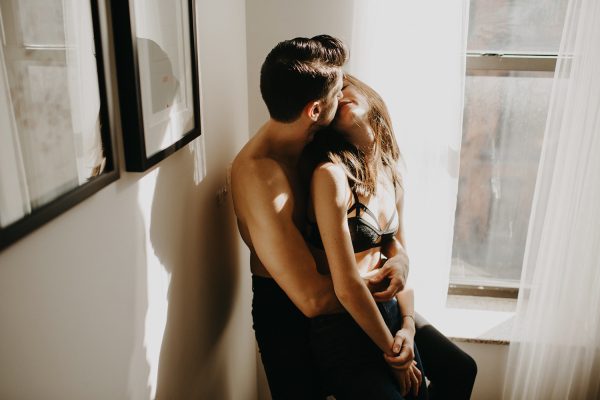 Photo by Phil Chester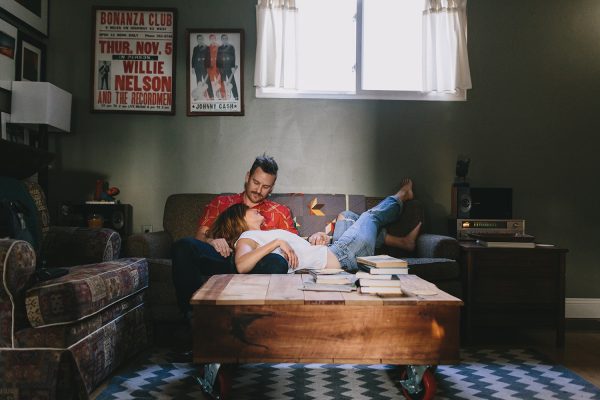 Photo by Phil Chester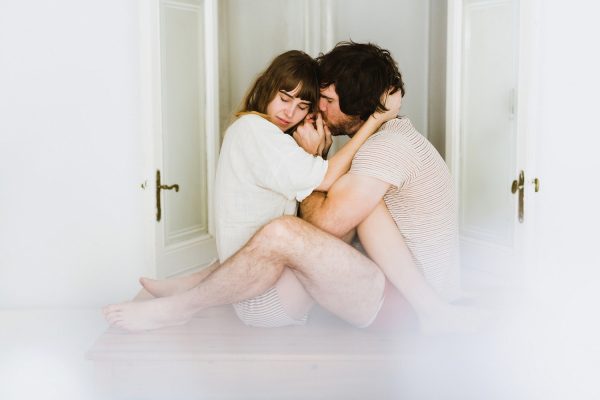 Photo by Ben Sasso
How do you get your clients comfortable just being themselves at home in front of you?
This is a long answer that starts with branding, continues through your entire line of communication with them, and finally ends up on set. In short, be a human being. Be yourself. If you make lame jokes, make them. If you're an introvert, be an introvert. Whatever you are, don't pretend to be something else. Being open with your clients makes allows them to be open with you.
It's so important to remember that every couple is different. It's dangerous to show up on set with an inflexible view of what you want to create. If you're trying to put your couple in delicate, intimate poses with quiet moods but they only sit there for a few seconds before they start making fart noises and tickling each other, you might need to adapt. Let your couple steer the mood of the shoot. If they start being goofy, play into it. If they're quiet and calm, let them sink further into that. Whatever fire they light, throw some wood on it. – Ben Sasso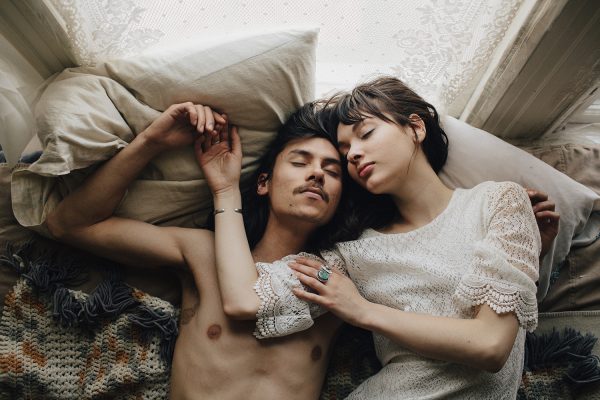 Photo by Phil Chester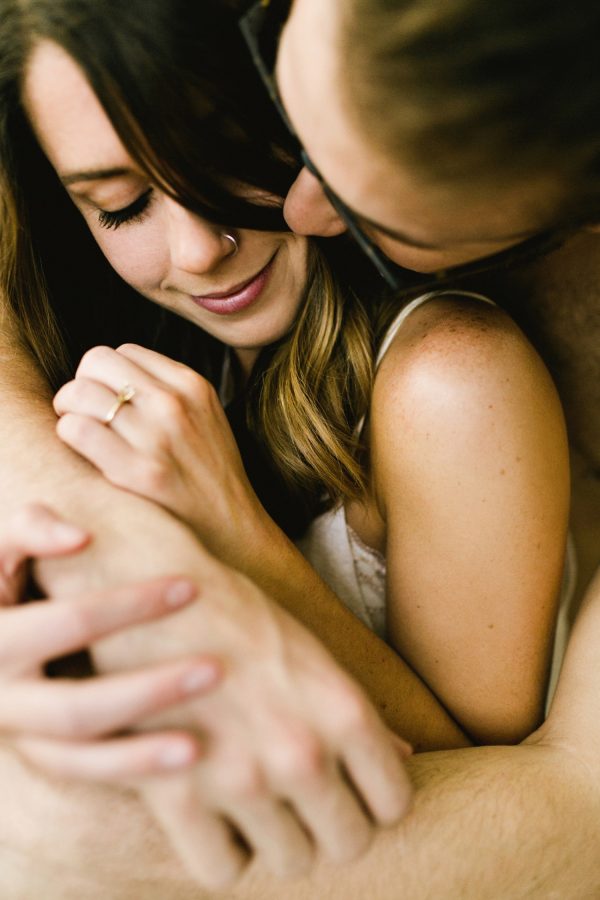 Photo by Ben Sasso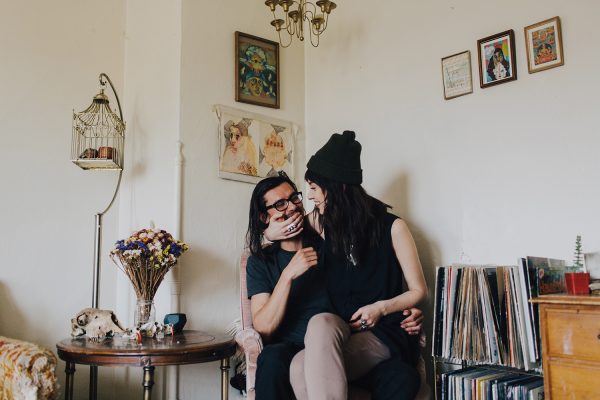 Photo by Phil Chester
It's a long process to get clients comfortable in front of the camera in general, starting with setting the tone with what I show on my website/social media, through my first meeting with them, the pre-shoot e-mail/meeting and the session itself. I'm always reminding them why they're having their photo taken in the first place because they've found the person they can't live without and that's a pretty beautiful thing. Always bringing the attention back to that reason throughout the shoot takes their brain away thinking they're having a photo session. But with at-home sessions, specifically, I'll generally hang out with them for at least 20-30 minutes before we start, having them show me their place and tell me the story behind they're mementos and decor. Not only does that make them feel more at ease by not rushing into photos, it takes them back to the place where they purchased those tokens from their vacation, they remember the story behind their photos on the fridge and that puts them in a nostalgic mood 🙂 – Phil Chester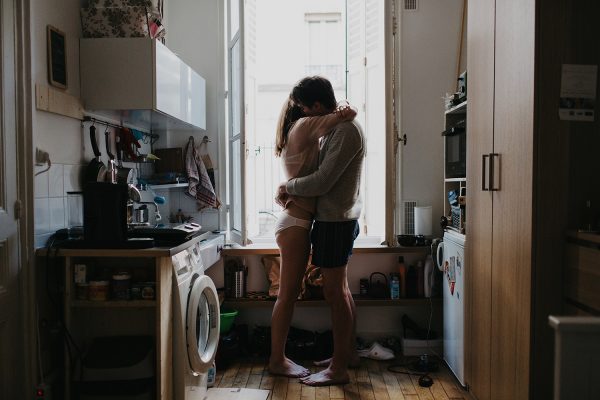 Photo by Phil Chester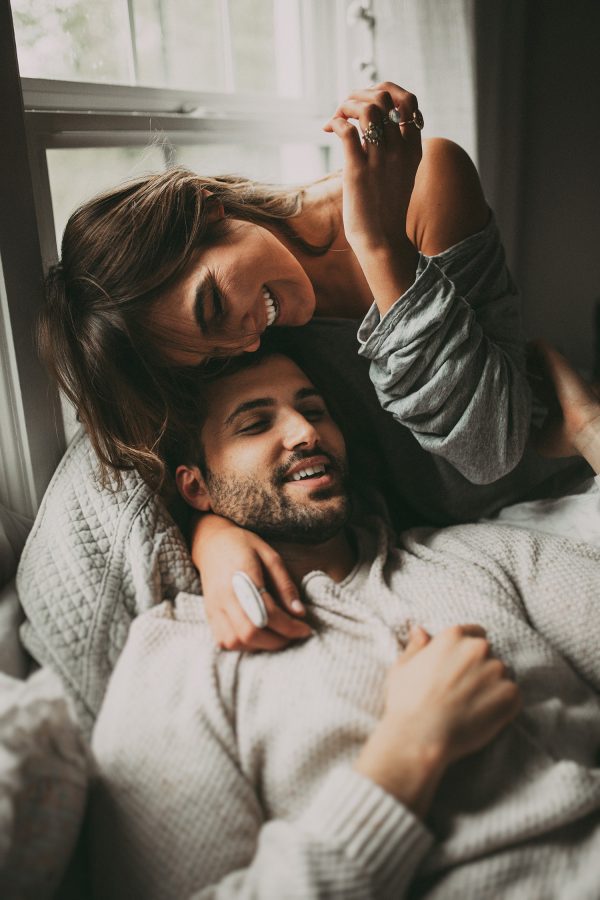 Photo by India Earl
I set expectations way beforehand with them about how the shoot will go so they get an idea of what it will be like. I have them turn on some of their music before I get there as well, which keeps things flowing and so there are no awkward silences. Before we start the shoot, I will explain to them that I'm just capturing those in-between moments, that I want them to be constantly moving even if it's just intertwining fingers, and that if they have any ideas or shots in mind that they should tell me so we can bounce off of each other creatively. This helps them invest themselves in the shoot, rather than having me direct them the whole time. All of these things really help people open up and get comfortable with me creeping in their home haha! – India Earl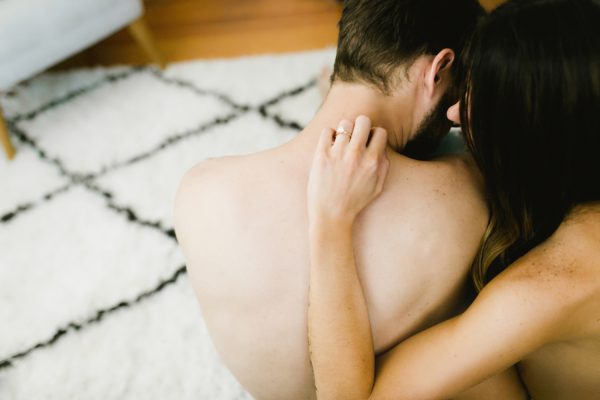 Photo by Ben Sasso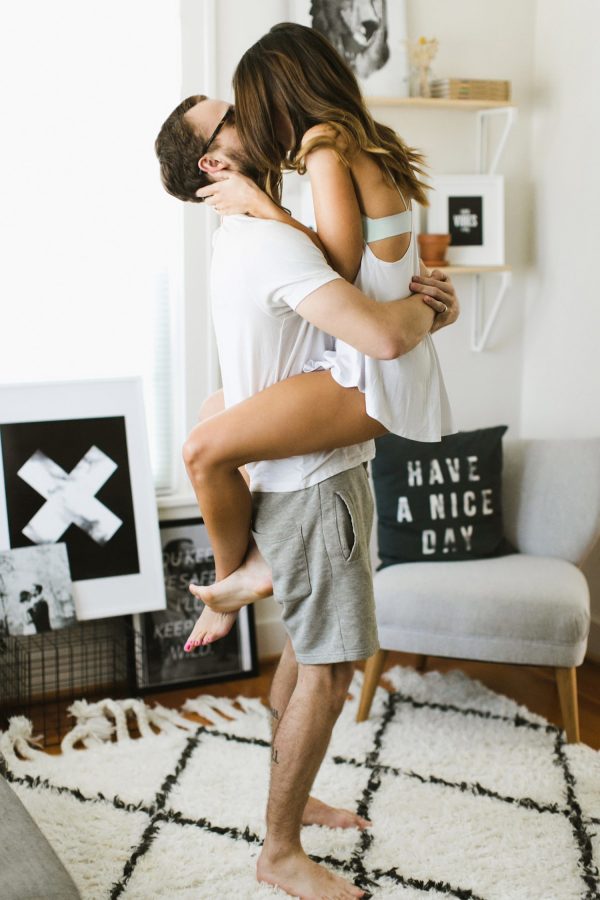 Photo by Ben Sasso
How do you combat lighting issues? 
Indoor lighting used to terrify me. I thought I needed fancy light setups to create something beautiful but the truth is that every home has a mood and the easiest way for me to capture it is to shoot it at it's simplest.
If there's window light coming in somewhere, I'll turn off every other light in the house. Think about it like this, window light is a certain temperature (white balance wise) and strength, any other light you have on in the room (fluorescent, tungsten, halogen, etc) will be giving off a different color of light than the natural light coming in the window. That means if you have the window on one side of your subject and a lamp lighting the other side, you are casting two different colors onto your subject's skin (hello, editing nightmare). Skin tone problems caused by mixed lighting like that are brutal to fix in post. To keep things clean and colors consistent, I turn off the extra lights in the room and open up the windows fully. I'd rather bring up my ISO higher and have a bit more grain (Cameras these days can handle it) than have color issues. If you don't believe me that a darker, window lit room is better than a brighter room with mixed lighting, test it out! You might be surprised by the difference. – Ben Sasso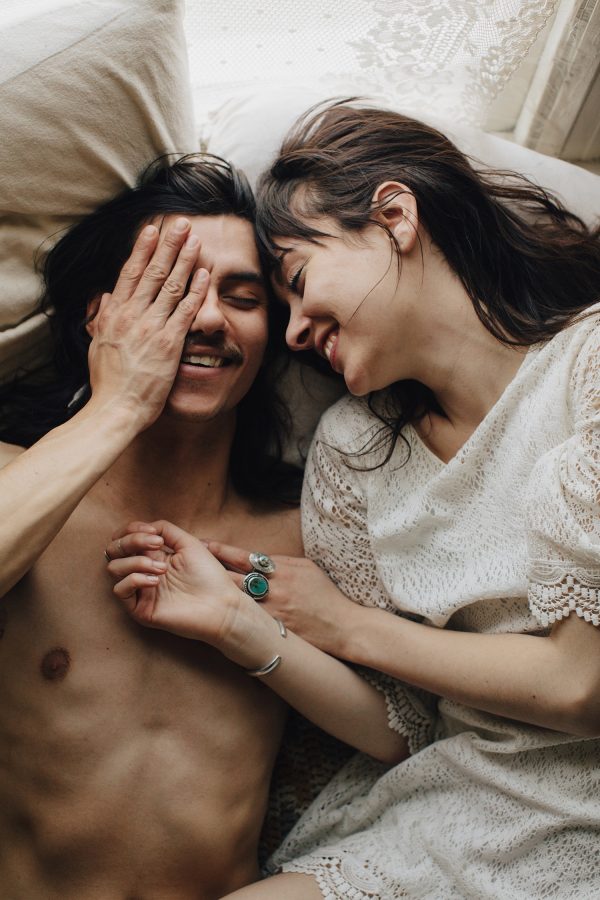 Photo by Phil Chester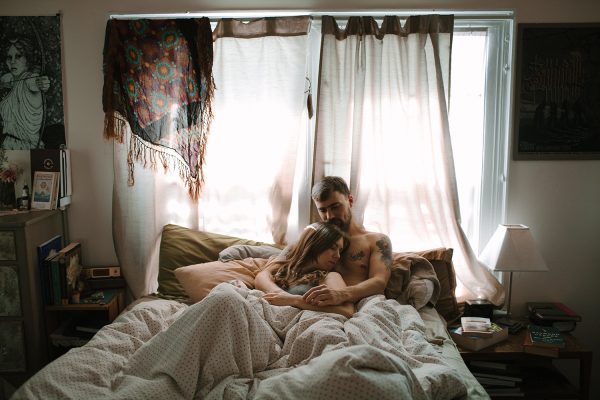 Photo by Phil Chester
I always have them send me some snap shots of their place beforehand to make sure there's enough natural light coming in. If there's not enough natural light, I educate the client that their place might not photograph well. – Phil Chester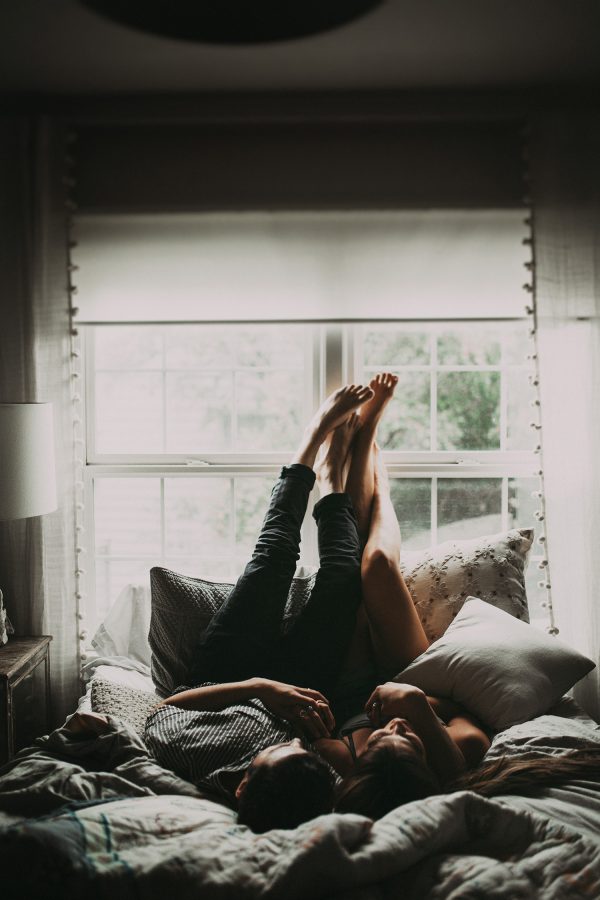 Photo by India Earl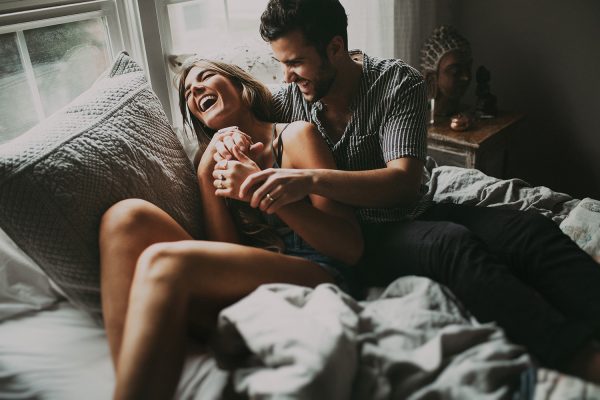 Photo by India Earl
I have my couples send me pictures of their home at different times of the day to see how the natural lighting is in each room. We plan from there how we will shoot based around how the light pours in through the windows. I explain to them that we will need to work near windows so to have their bed pushed near one if it already isn't. – India Earl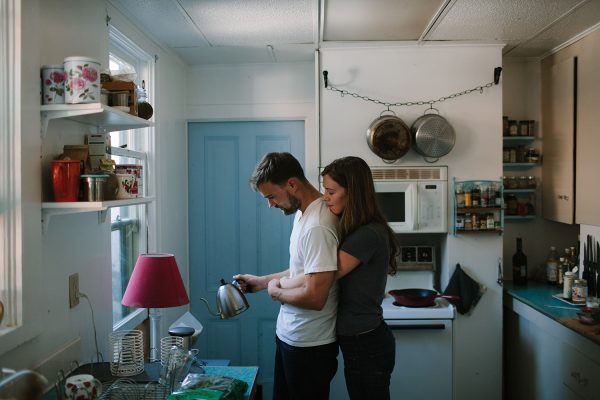 Photo by Phil Chester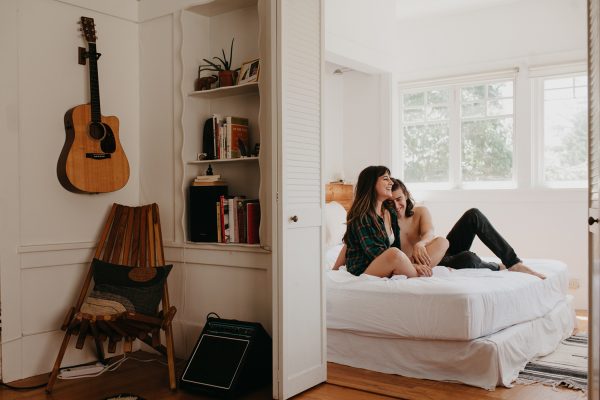 Photo by Phil Chester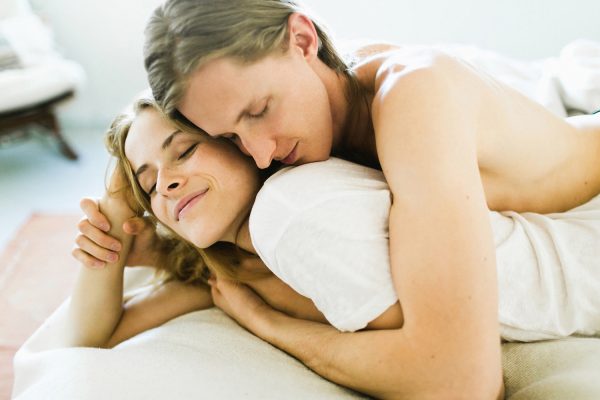 Photo by Ben Sasso
So many gorgeous, cozy moments!
Massive thanks to our three pros, India Earl, Ben Sasso, and Phil Chester for their tips and advice. Looking for more wedding photography how-to articles? Then be sure to check out our Photobug Contributor articles.