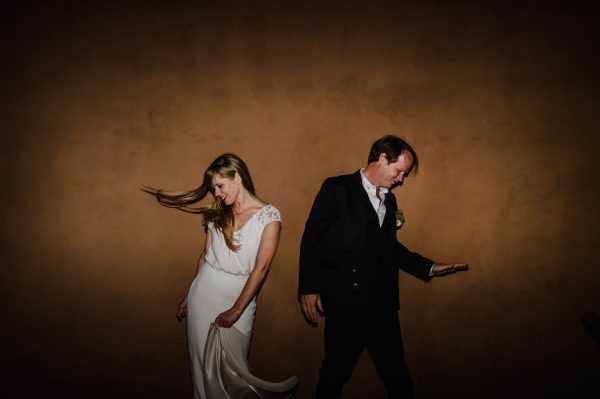 Photo by Jennifer Moher
Not every couple comes with a background in modeling; in fact, most couples have no clue how to act in front of a camera. However, that doesn't have to keep you from working your magic and creating emotionally-charged photos for clients who are camera shy. We asked the members of our Photobug Community Facebook group for their advice on how to pose couples, and we're sharing that insight with you today!
Set expectations
"We always start the session by telling our couples that every photo is just an opportunity for them to spend time together. We tell them specifically to take deep breaths, focus on each other, and reassure them that we'll ask them to look at the camera if we need it." – Laurent Martin (Helena and Laurent)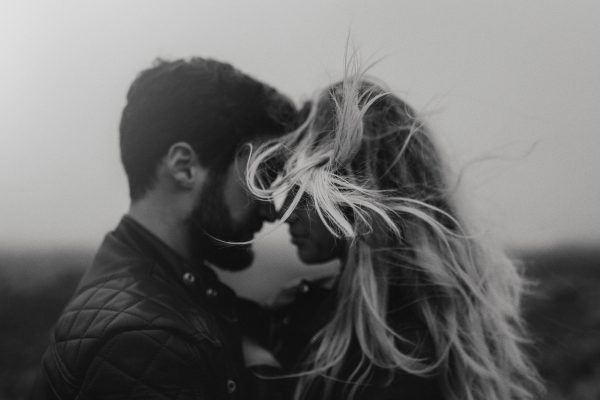 Photo by Helena and Laurent
Be silly
"It can be awkward at the beginning of the couple session and it's normal as people are not used to being photographed; however, what I've found really helpful is always talking to them. Silly things most of the time. That always gets real emotions and laughter. Doing silly things and being silly is a no brainer but it needs to be natural and not faked. When it works, it's a win-win!" – Motiejus Salkauskas (Motiejus)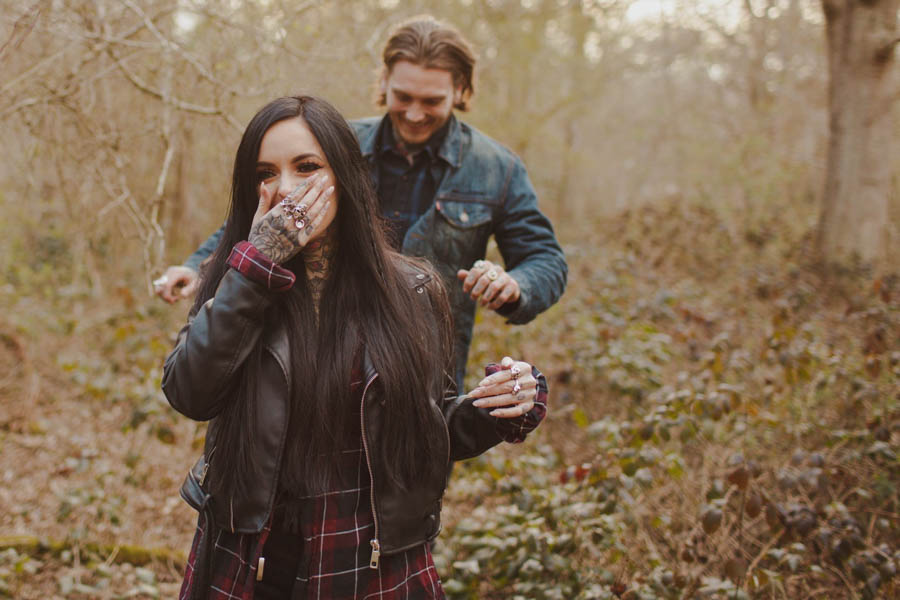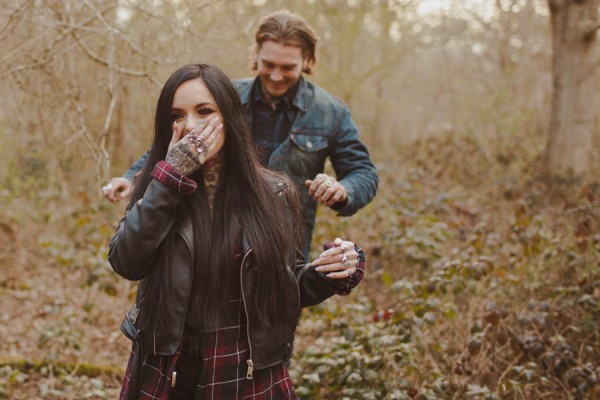 Photo by Motiejus
Join in the fun
"Lately, we've found that our couples love it when we actually show them what to do as a couple ourselves! Whether it's wrapping each other up tight or just us fooling around to make them laugh… it always has a great result! We feel that it shows the couple that love is a big part of not only the photos we take but who we are as a couple ourselves. However, this is definitely a tip for photographers who are a dating duo or husband and wife!" – Jonnie Burk (Jonnie + Garrett)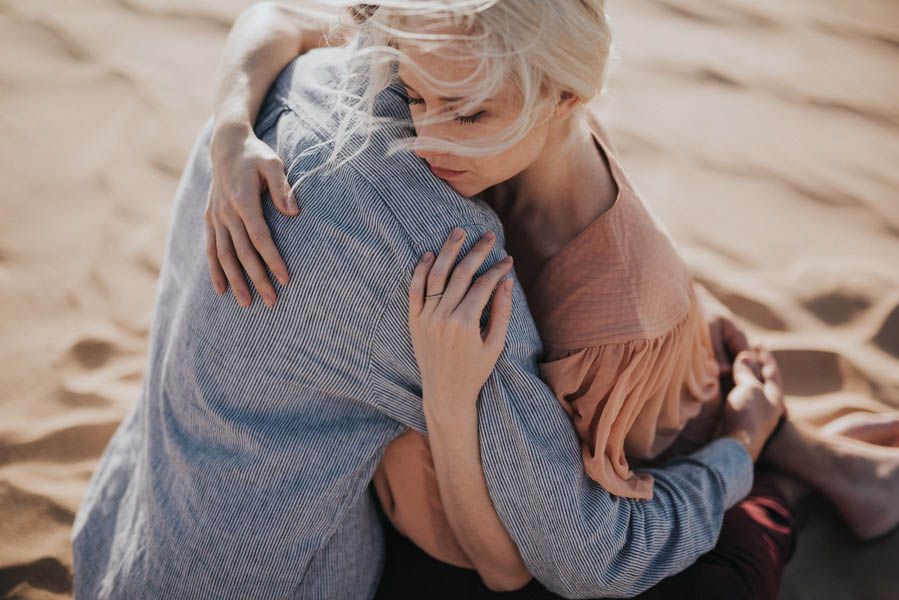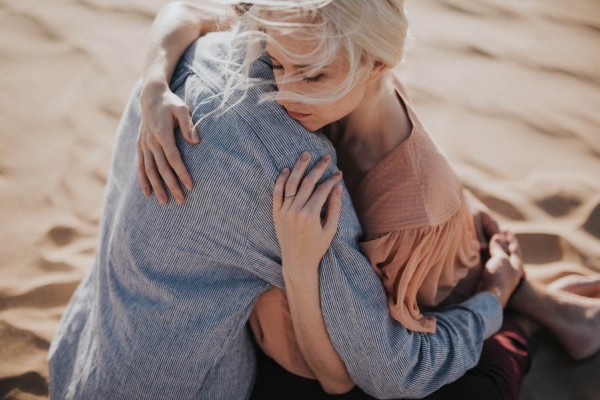 Photo by Jonnie + Garrett
Embrace the silence
"I like to start a session sometimes with absolute silence. I just tell them to hold hands, stand still, close their eyes, and breath. I tell them to feel each other's presence and to think of what it means to them. Doesn't work with all people, but sometimes it really kick-starts the session." – Martijn Roos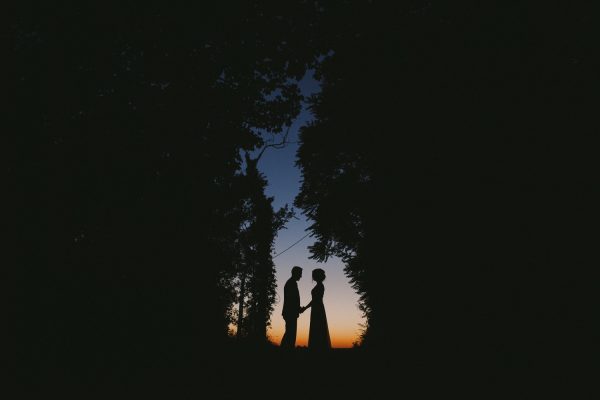 Photo by Martijn Roos
"If they are struggling to connect, I'll ask them to close their eyes and embrace, sometimes to trace each other's faces with their nose and think about why they are together or something personal I picked up on earlier. This evokes all kinds of emotions and often people, especially parents, will thank me later for helping them to remember and take a beat to be close again." – Tash Louise Jones (Love Luella Photography)
"…we leave them embracing each other with closed eyes for several minutes in the beginning. This really helps them relax and takes away the nerves." – Stipi Kervell (Sparks Studios)
Toss personal space out the door
"My favorite one is to keep asking the couple to get closer. In whatever pose they are in, I say "closer…closer…closer…" and then, when they get so close that they cannot be any closer, all of the lols begin." – Maciej Suwalowski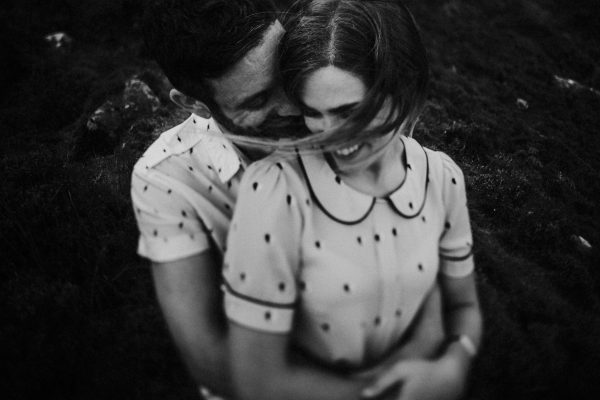 Photo by Maciej Suwalowski
Assign tasks
"Sometimes I'll give one of them a job, like, keep the other person warm, or make sure they feel safe while walking on the rocks, or a rule, like your faces can get as close as you want but no kissing allowed (all intended to shift the focus back to each other).  – Laurent Martin (Helena and Laurent)
"If couples are really nervous or being too awkward, I'll have them run away or slow dance to get them going" –Brandi Potter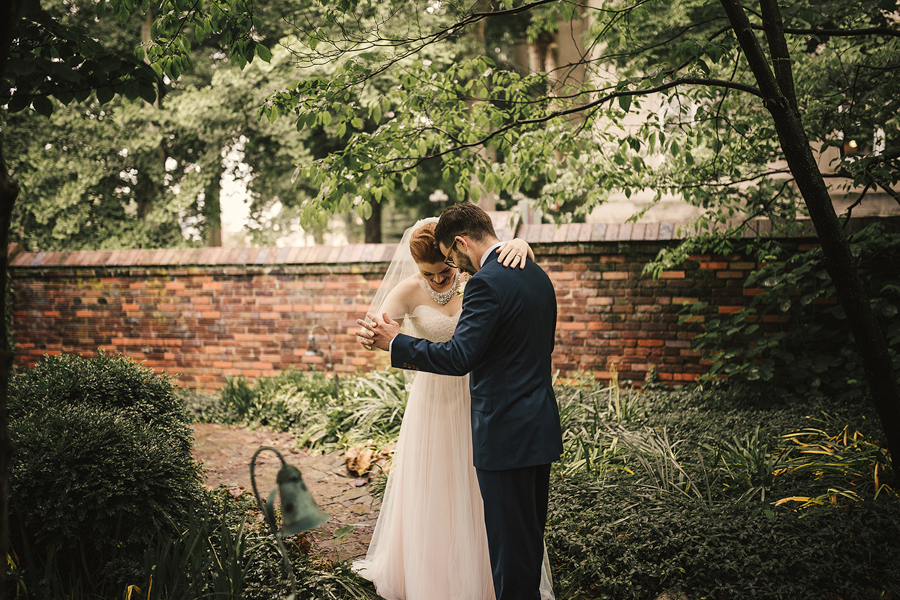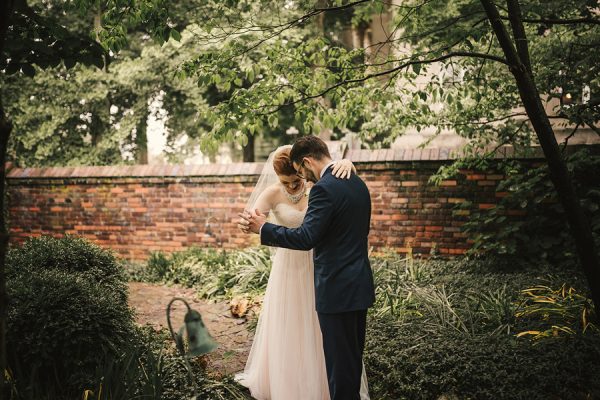 Photo by Brandi Potter Photography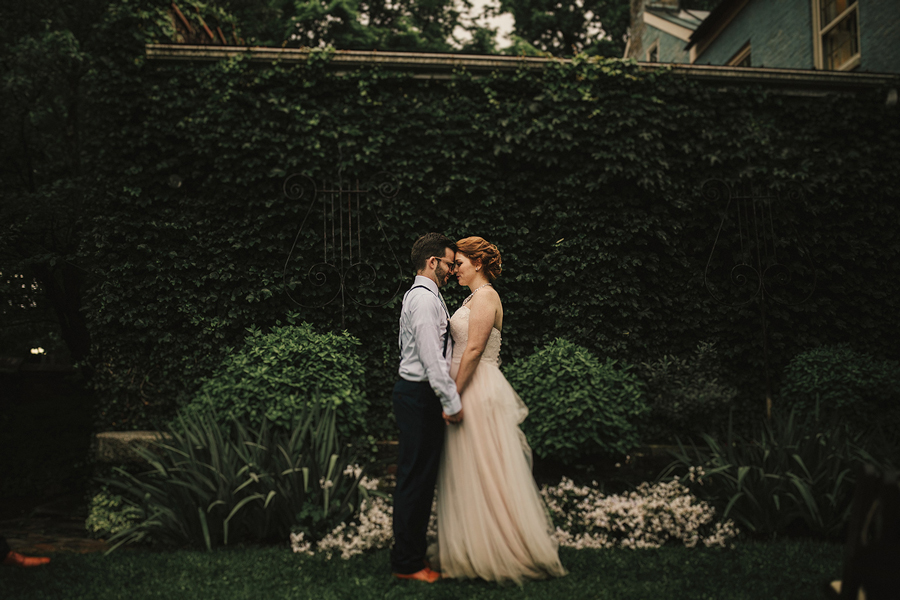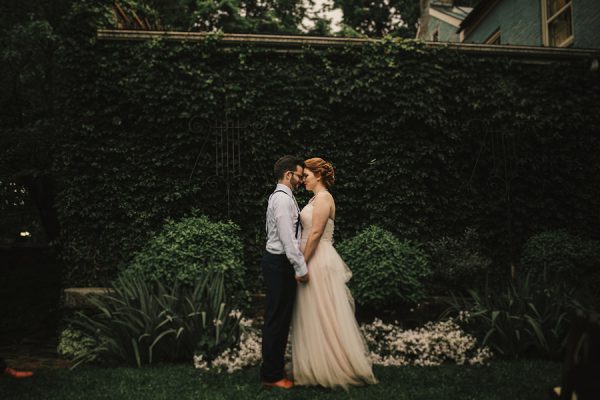 Photo by Brandi Potter Photography
Of course, one of the best ways to get your couples relaxed is to "get them boozy" as Jim Pollard suggests.
Hope you're all feeling inspired to go make some magic with your couples! Thanks to all of the fabulous photographers who contributed to this piece. Also, if you haven't yet, go ahead and join the Photobug Community Facebook group. We'd love to have you join in the fun!