With all of the behind-the-scenes work bringing beautiful wedding photography to life, it can feel like peak wedding season isn't simply May to October. After shooting multiple weddings in one weekend and loading your memory cards into the computer, it's time to get started selecting the images you'll edit and send to your clients. Yay! 
It's likely that you'll have thousands of images to sort through before you even begin editing. As exciting as it is to review hundreds of nearly identical images, there's a better way to cull your shots. We're talking about Kodak Professional Select. It's a dream come true for wedding photographers everywhere.
How Does This Culling Software Work?
Select uses their proprietary artificial intelligence and automated selection to make culling so easy that it's fun. The software evaluates each image on technical attributes and aesthetic qualities. It looks at color, focus, brightness. Then it looks for open eyes, smiles, and centered faces. 
With all of this data, it automatically selects your best photos from the entire gallery and shows them to you in an easy-to-use interface. And it does all of this within minutes. No more straining your eyes trying to evaluate images on your own! 
Kodak Professional Select will get you out from behind your computer so you can focus on what you do best—capturing love stories.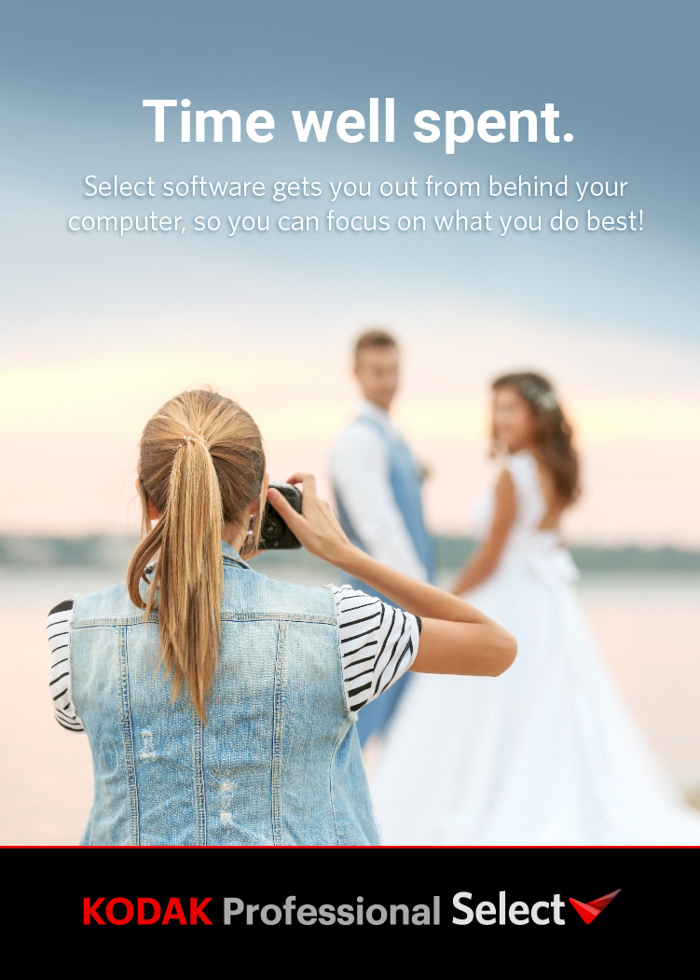 What Else Does This Software Do?
On top of simply culling your images, Kodak Professional Select was created to fit seamlessly into your workflow. You can tag images with keywords to help you narrow selections, adjust image orientation, add star ratings, easily organize each file, and so much more. 
Bonus: it integrates with Lightroom so your culling is done for you without disrupting your workflow. This software will help put time back into your day. What you choose to do with it is up to you.
Kodak Professional Select Pricing
Kodak Professional Select offers a risk-free, all-access 30-day trial, but once that is up you'll have the option to pay under $19.95 per month or pay the full year upfront for a discount at $199.95 per year. 
All of the perks of Kodak Professional Select make it much more than a simple culling software. You'll consider this software your virtual assistant in no time. Try it for free for 30 days and see for yourself.