If you're just getting started as a wedding photographer and need some advice on what gear to purchase, you've come to the right place. Our team has put together this ultimate guide that details all of the gear and tools you'll need to be well-prepared and ready for your first wedding.
Now, this isn't your Uncle Bob's photography gear. The cameras, lenses, and flashes we've listed below are professional-grade equipment used and loved by other photographers in the industry.
While gear doesn't make the photographer, having excellent quality equipment will be the starting point for providing the best service and product for your couples. It'll also leave you more prepared for any circumstance or scenario that may come your way during a wedding. We hope this list of wedding photography gear for beginners will act as a guide to help you get on the right track.
Camera Bodies
Owning at least one camera body is an obvious–but still important–piece of gear. What kind of body you choose can enhance or hinder your ability to grow as an artist and business owner. As a professional wedding photographer, you'll want a body that performs well in low-light and has a fast shutter speed. We've gathered some camera body suggestions from Canon, Nikon, and Sony that will each be great additions to your photographer starter pack.
Canon Camera Bodies
Canon EOS 5D Mark IV Full Frame Digital SLR Camera Body
Canon EOS R6 Full-Frame Mirrorless Camera
Nikon Camera Bodies
Sony Camera Bodies
Sony a7 III ILCE7M3/B Full-Frame Mirrorless Interchangeable Lens Camera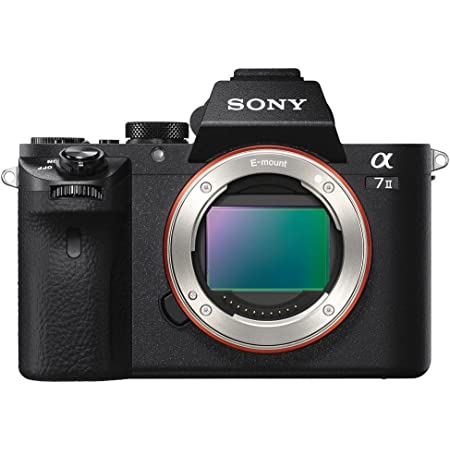 Camera Lenses
There are different camera lenses that vary from the quality of glass, aperture range, and mechanics. Higher quality glass and mechanics allow for sharper images and the aperture range affects the amount of bokeh and focus in the image.
We've put together a well-rounded, highly-rated list of some industry favorites. The opinion on what lenses you need as a wedding photographer will vary from professional to professional. So experiment with different lenses when you can. It will fundamentally be up to you on how many and which lenses you need to successfully capture weddings.
Prime Lenses
Prime lenses are lenses with a fixed range. This means you cannot zoom in and out with prime lenses. And since prime lenses are at a fixed distance, they are capable of having a wide f-stop range. 
If there's one thing to remember about prime lenses it's that they make a great portrait lens. And prime lenses are a great way to teach you to not rely on a zoom lens to get closer to your subject, but rather have you move around to get various shots. Although zoom lenses have their place (we'll get into that in a bit), they can make for a lazy photographer if relied on too much. Primes are also quick and more intuitive than zoom lenses.
Canon Prime Lenses
Canon RF35mm F1.8 IS Macro STM Lens
Nikon Prime Lenses
Nikon Nikkor Z 50MM F/1.8 S Full Size Lens
Sony Prime Lenses
Sony FE 50mm F1.2 GM Full-Frame Large-Aperture G Master Lens
Zoom Lenses
Zoom lenses do exactly what you think. They get closer and further away from the subject with a twist of the lens from left to right. These lenses are particularly wonderful for photographing large wedding ceremonies, ceremonies in churches with strict photography rules, and receptions.
Canon Zoom Lenses
Canon EF-S 55-250mm F4-5.6 IS STM
Nikon Zoom Lenses
Nikon AF-S FX NIKKOR 24-70mm f/2.8E ED Vibration Reduction Zoom Lens
Nikon AF-P DX NIKKOR 70-300mm f/4.5-6.3G ED VR Lens
Sony Zoom Lenses
Sony SEL2470GM E-Mount Camera Lens: FE 24-70 mm F2.8 G Master Full Frame Standard Zoom Lens
Sony FE 70-300mm SEL70300G F4.5-5.6 G OSS Lens
Sigma Zoom Lenses
Sigma 24-70mm f/2.8 DG OS HSM Art Lens for Canon
Sigma 70-200mm F2.8 Sports DG OS HSM for Canon
Camera Flashes and Stands
Natural light won't always be an option for the different weddings you capture. Indoor lighting can be unpredictable and important moments might happen outdoors at night–think send-offs or outdoor receptions. With all this said, rather than relying solely on your camera and ending up with grainy and blurry images, invest in flashes and light stands so you can control your lighting situation.
Having flashes with a wireless signal will allow your flashes to "talk" to one another. For instance, you can set up flashes around the dance floor that flash simultaneously when you need the extra light boost.
Providing your own light will help you avoid taking photos that can't be saved due to excessive blur, grain, or loss of light. Canon, Nikon, and Sony offer their own flashes, but there are also other brands which make flashes that fit multiple body types. Just make sure before you purchase a flash that's compatible with your camera!
Flashes
Yongnuo YN560 IV Speedlite Flash
Godox TT600 Camera Flash Speedlite
Light Stands
Amazon Basics Aluminum Light Photography Tripod Stand with Case
Neewer 2 Packs 9 feet/260 centimeters Photo Studio Light Stands
Memory Cards
Memory cards may not have crossed your mind when it comes to wedding photography gear for beginners, but trust us, it's super important to have the correct cards.
Not all memory cards are created equal. Now, go back and read that again. While you may be tempted to go the inexpensive route and choose a cheaper card, you could later pay the price.
Memory cards with a higher mb/s rate copy images more quickly than those with a smaller mb/s rate. What does that mean? Say you're photographing the couple's first kiss or the father of the bride's tearful speech, you'll be clicking away trying to capture every moment. Well, if your memory card isn't up to speed (literally), it could be slowing you down and not copying every moment you "click."
Pro tip: date your memory cards and buy new batches each year. It'll help you keep track of what cards are newer and which ones might need to retire.
SD Cards
SanDisk 128GB Extreme PRO SDXC UHS-I Card
Lexar Professional 1667x 128GB SDXC UHS-II Card
Batteries and Chargers
Dead batteries and weddings don't mix. You'll never regret investing in extra batteries and chargers to have handy in your bag. If needed, you can whip out extra batteries and their chargers at a wedding.
Canon Camera Battery
Artman 2-Pack LP-E17 Batteries and Rapid Dual USB Charger for Canon
Nikon Camera Battery
BM Premium 2 Pack of EN-EL15B Batteries and Dual Battery Charger for Nikon
Sony Camera Battery
Powerextra 2 Pack Replacement Sony NP-FW50 Battery & Smart LCD Display Dual Channel Charger
Camera Bags
Now that you have the best wedding photography gear for beginners, it's time to find a durable and versatile bag to put everything in. Depending on your preference, needs, and typical shooting location, you will want either a camera backpack or messenger bag. Explore our favorite options below.
BAGSMAR DSLR Camera Bag Backpack
Wedding Photography Gear Checklist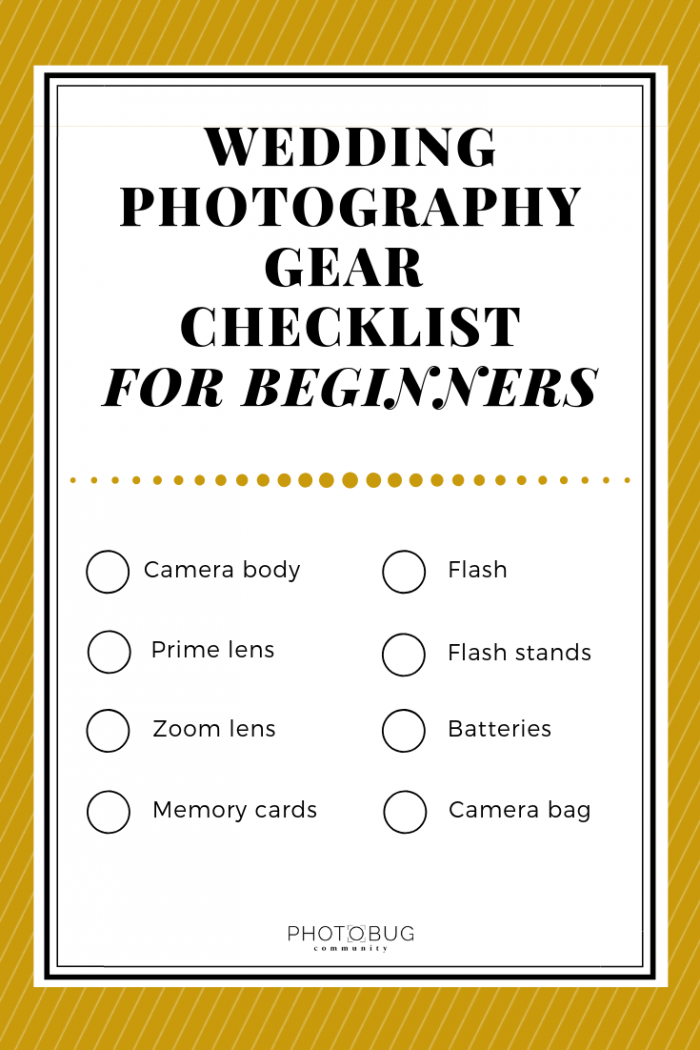 Now that your camera bag is packed with wedding photography gear for beginners, read up on a few tips you'll want to know before photographing your first wedding!