Do you know photographers that only shoot Insta-perfect weddings to grow their social media following? Lauren McGee of LIT Photography NI is calling bullshit on that, plus the stereotypes that come with it. For our next round of From the Industry, we're shining a light on Lauren's mission to work with authentic clients – people of all colors, shapes, and sizes.
Because everyone deserves good photos, Lauren has a clear-cut method for finding the most down-to-earth couples. Take a quick break from your day and learn a thing or two about what shooting the right weddings with the right people actually means.
photo by LIT Photography NI
The Ideal Client
As photographers, we are constantly told we should have an ideal client. Like any business, it helps with marketing and promotion. And I've been to a lot of workshops that talk about the ideal client and how to define them. What age are they? What do they look like? What job do they do? How much money do they earn? And I did that, and I tried that, but now I'm here to tell you why I'm calling bullshit on it all!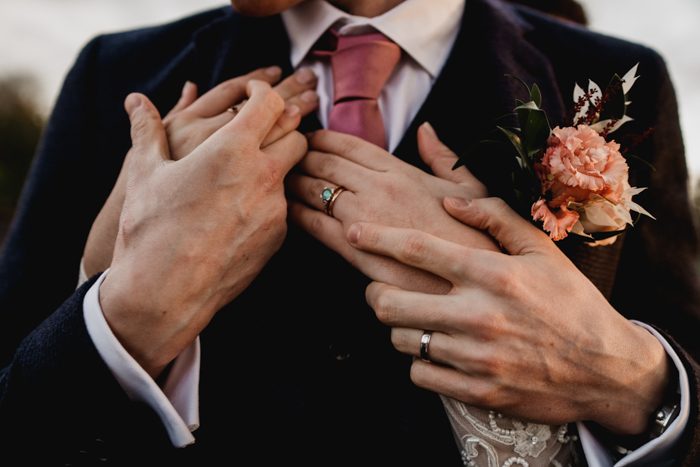 photo by LIT Photography NI
A Bride's Perspective
So recently when I started planning my own wedding, all that I had learned was in my head. Based on what I've read and learned, I needed to have the most epic venue. I needed to have an 'on trend' dress. I need to be a size 10. The best photographers are going to want all those things to work with me and give me the best photographs – and I obviously want the best photographs!
This is the downside of being in the industry.
I actually messaged some of my friends and said 'what if the photographer I want doesn't want to work with me because of my venue.' I thought 'what if we're not cool enough.' I was so stressed because there was no way I was paying £20K for a castle. And I don't suit the boho trendy dresses. I needn't have worried because my photographer is the most wonderful human and wouldn't ever be like that, but I know of A LOT that are.
Now that I'm in the position of being a bride, I see what it's like. I would HATE to be judged or defined by what age I am, what I look like, what job I have or how much money I earn. So why would I ever define anyone else by those things, for marketing or not?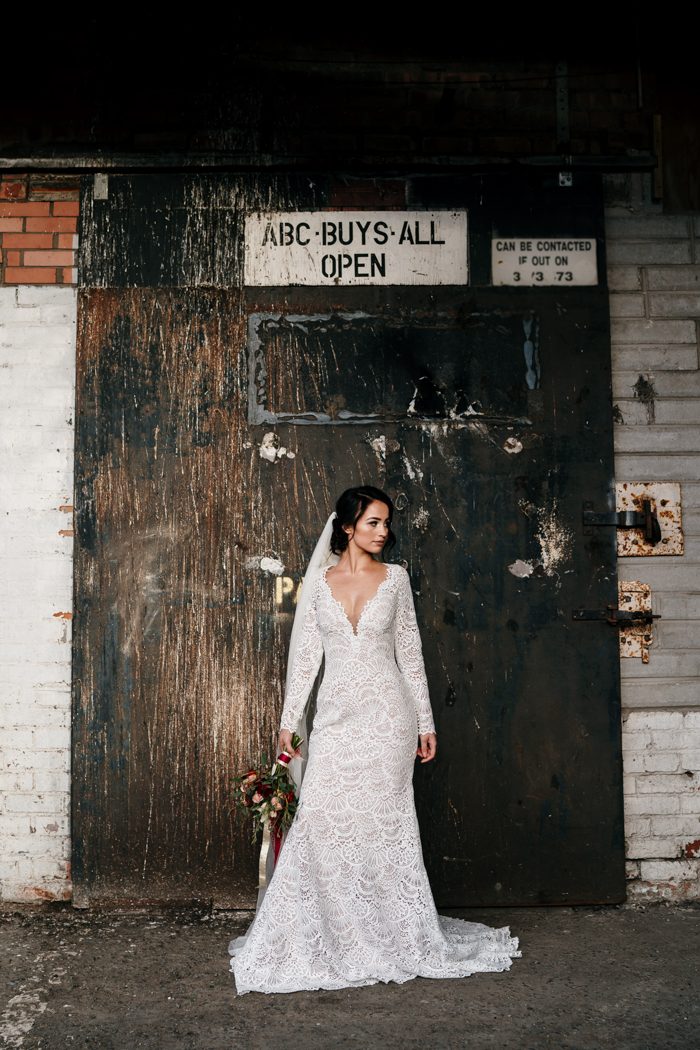 photo by LIT Photography NI
What do you care about?
Here's the thing though: We are all defined. We all judge. It's human nature. Anyone who says they don't judge is a liar. We have to ensure we protect ourselves. And as photographers, but mostly as people, we want our time to be spent with the right people. Who are the right people? What are they like?
Here's how I define my ideal client….
They are kind.
They care about others.
They are passionate about at least one thing.
They are sentimental.
They love their family.
They love life.
They know who they are, or are trying to figure it out.
They don't take themselves too seriously.
They appreciate things, from fresh air to the roof over their head.
They remember what a wedding is really truly about…the love they have for their partner. The life they have ahead. The people around them.
There's a lot more, but you get the idea. Now if someone can tell me how I define that with Instagram labels, just let me know.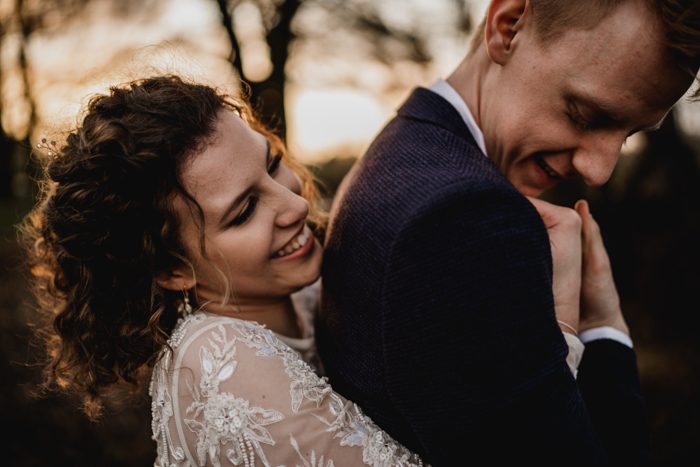 photo by LIT Photography NI
Everyone deserves good photos
This has all come into my head properly, and I decided to write this blog after shooting two weddings. One was an Insta-perfect wedding. Gorgeous couple, beautifully styled wedding. The other was a wedding in a community that is often shunned in Ireland, and a wedding which I'd been advised by peers to cancel. I didn't. And let me tell you, the Insta-perfect wedding was one of the hardest days of my life. I was shoved out of the way by guests, spoke to like dirt and completely disrespected. At the other wedding, I was valued and had a wonderful day learning from people I wouldn't otherwise have met. A valuable life lesson about stereotypes.
It's clear as day when you look at Instagram, wedding blogs and magazines how the industry needs to change. Everyone looks the freakin' same or at least similar. There are so many gaps in portfolios when it comes to age, race, weight, venues.
And I'm calling bullshit on it! I'm saying 'get out of the game if you care more about your Instagram grid than you do about capturing people, love, and connection.' If that's your mindset, in my opinion, you shouldn't be in the midst of someone's special day. You're missing the point of your job. It's not editorial photography. Yes, marketing is essential to get new bookings, but being kind in this world is now more rare and sought after than anything else.
Chances are though, the superficial approach is not your mindset. It's what you've read on a marketing blog. Or you've heard at some workshop about how to grow your Instagram following. Is it really you though? Do you really care about that stuff?
At the end of the day, we all have to make a living, and we all want to earn money. This is our job, not a charity, but if a couple is willing to pay me the fee I have set, which values my time away from my kids, my hard work and my creativity, then they deserve my work and my best. I don't care what their venue is, what dress they're wearing or whether they have a bunch of weeds from the garden as their bouquet. And I certainly couldn't care less what size, colour or age they are. That's not why I got into photography, it's not why I fell in love with capturing people, and it's not how I want to run my business. Do you?
I'd love to hear your thoughts on this and the ego that is defining our industry.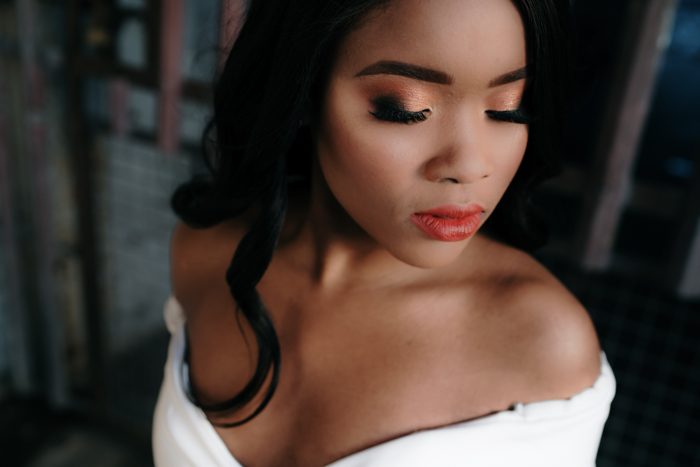 photo by LIT Photography NI
Thanks again to LIT Photography NI for sharing the importance of finding authentic clients with Photobug!
We're always searching for articles written by wedding photographers on topics ranging from gear to industry culture to general advice. If you have a post or article that you think the wedding photography industry needs to read, you can submit it for consideration!