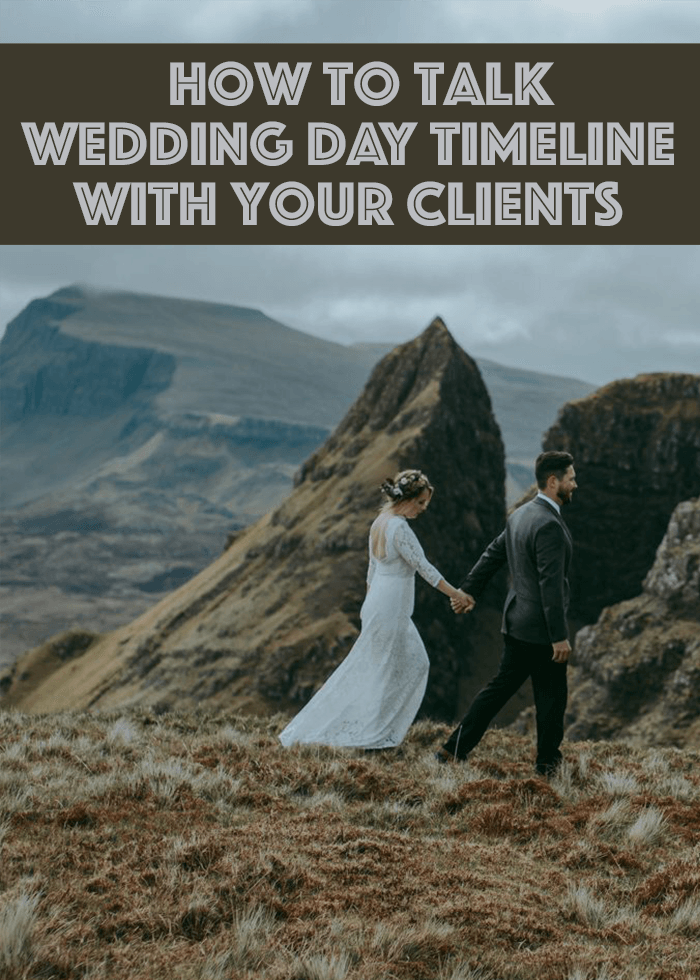 photo by Maggie Grace Photography
Photographers wear many hats in their business, but one of the most important is talking your couple through their timeline – especially in regards to photos. Helping your clients create a kickass timeline will make for a relaxed and fun day for everyone involved! If you've never consulted your couple on their wedding timeline or you're not sure what suggestions to make, this post is for you!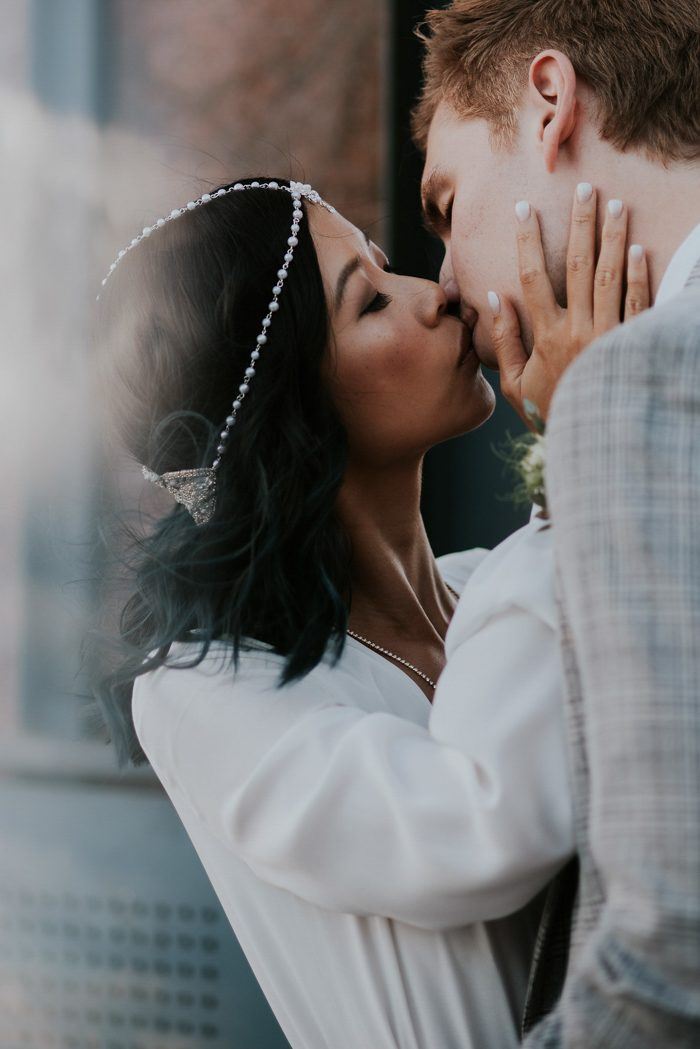 photo by Hannah Martin Photography
Why It's Important
Talking timeline with your couple is important for the both of you. This is an opportunity for you to sit down with your client and discuss the pros and cons of various timeline options and what will work best on their wedding day. As their wedding photographer, your goal is to provide them with the best experience and service possible. Starting that process by advocating for the best case scenario timeline that will only help you both on the big day. A good timeline that accounts for delays and daylight make for a relaxed couple and a happy photographer!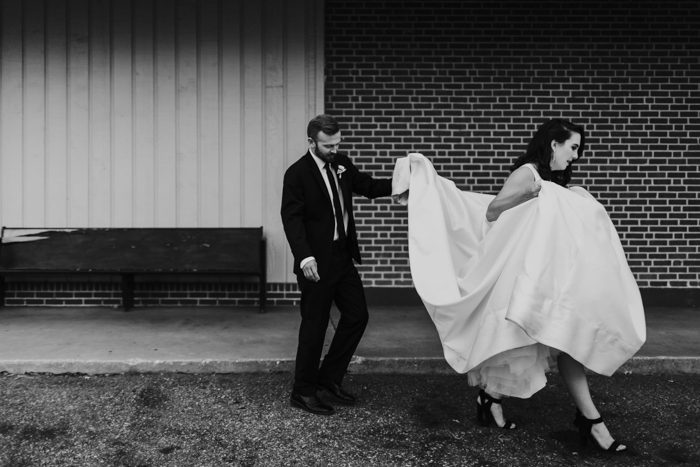 photo by Photography Anthology
How to Talk to Them
As the photographer, it is your job to educate your clients and set the expectations. You are the professional and know what's best in regards to creating and following a timeline. Use your expertise to explain the importance of building a timeline around daylight (because we know how much photographers drool over golden hour!). Dreamy light aside, it's also important to take into account the weather conditions for that season. If you're in a southern state in the U.S. and it's the middle of August, portraits outside in the middle of the day aren't exactly ideal. Can it be done? Absolutely! But you have the power to set everyone – the couple, their guests, and yourself – up for success by moving portraits to another time or location for a better experience (and better photos, of course!). If your couple is certain about taking all the photos outside during less-than-desirable weather, make space in the timeline for breaks to let the couple cool off or warm up. Whatever the weather or light conditions may be, make sure you and your couple is on the same page with what is expected.
Here are a few considerations you'll want to discuss with your couple when going over their wedding timeline:
First Look – Is there limited time for portraits after the ceremony? Suggest a first look to give them plenty of time to get beautiful photos together
Temperature – Is it going to be too hot or too cold at certain points in the day?
Lighting – When does the sun set and what is the light like at different times of the day during this season?
Location – Consider both indoor and outdoor options for portraits
Tight Schedule – This is where your advocacy skills really come into play! Make sure your couple knows you don't want them to feel rushed and that considering moving the timeline can make for an easier day. Remember, nobody likes a hangry client!
Discussing these points will ensure that you and your couple on the same page. By setting expectations up front and a seamless wedding timeline, you are sure to have a relaxed and fun day photographing your couple.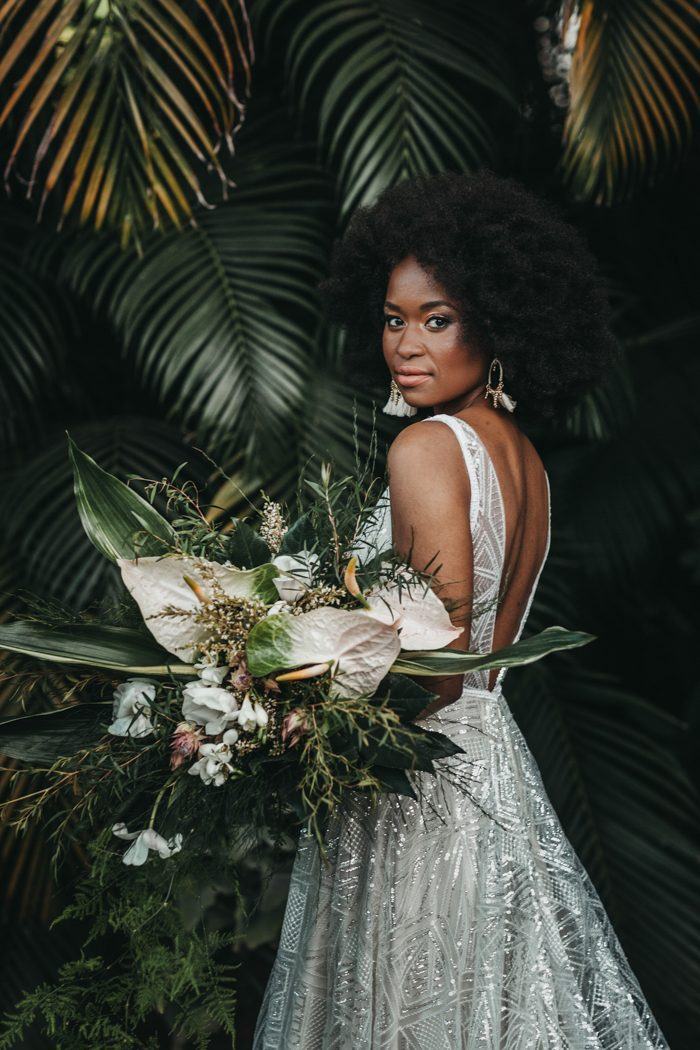 photo by Michigan Behn Photography
What If I Get Pushback?
If your couple seems hesitant with your suggestions, it's time to bring out the pictures. Show them examples of photos taken in various lighting conditions so they can see something similar to what they may receive. For instance, if it's winter, when the days are shorter, and your couple doesn't want to budge with their tight timeline, explain that some portraits may end up being taken with a flash and show them what that may look like! All you can do is educate and be upfront with your clients.
Additionally, some unexpected pushback may come from people other than your couple. Many people think they know what's best and have good intentions, but it's not always warranted. When family members or vendors come to you with their opinions of how the timeline should go, kindly express what works best for you in order to serve the couple. Explain why you prefer to shoot portraits prior to the sun setting and why it's best to have more than 30 minutes for all formal photos. When talking to others about the photo timeline, you're not only advocating for yourself but for the couple. Be their voice and stand firm in what's been decided between you and the couple.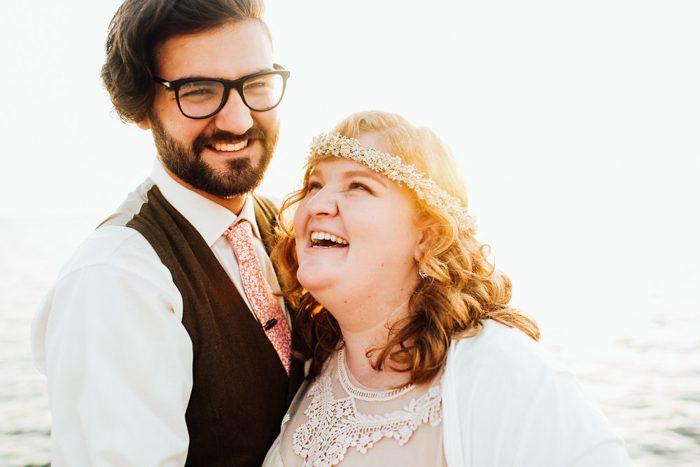 photo by Rachel Photographs
We know how much photographers love their delicious golden light, so why not try and build a timeline around that? You are not only providing your photography services to the couple, but your knowledge and input in order to give the couple the best of the best.
For some additional tips with working with your clients, take a look at these 5 reasons why you should meet with your couples before they hire you.