To all wedding photographers isolating at home, How are you doing? Have you edited all the photos from your pre-isolation days, and as a result, have no creative projects left?
If so, there's a new trend you should know about. To keep busy (and slow the spread of the coronavirus), some crafty photographers are offering FaceTime sessions to their clients. And so far, all it takes is a MacBook and the editing software of your choice to get started.
Here's how it works. Your client(s) will ideally connect to FaceTime using an iPhone or iPad running iOS 11 or later. You'll connect using your MacBook. Once you're both on the call, you can start directing your subjects on how and where to pose in their homes. Then when the shot looks good, you can take a picture by pressing the Live Photo button.
Sounds fun, right? From what we've heard, these sessions are a blast to shoot. Nevertheless, every new trend comes with a slew of new questions. Two of the most common are, How should these sessions be marketed? And, Is there a big demand for this service?
To get the answers, we asked the Photobug Community Facebook Group to share their personal experiences with remote photography. Read their advice below, then fire up those FaceTime calls!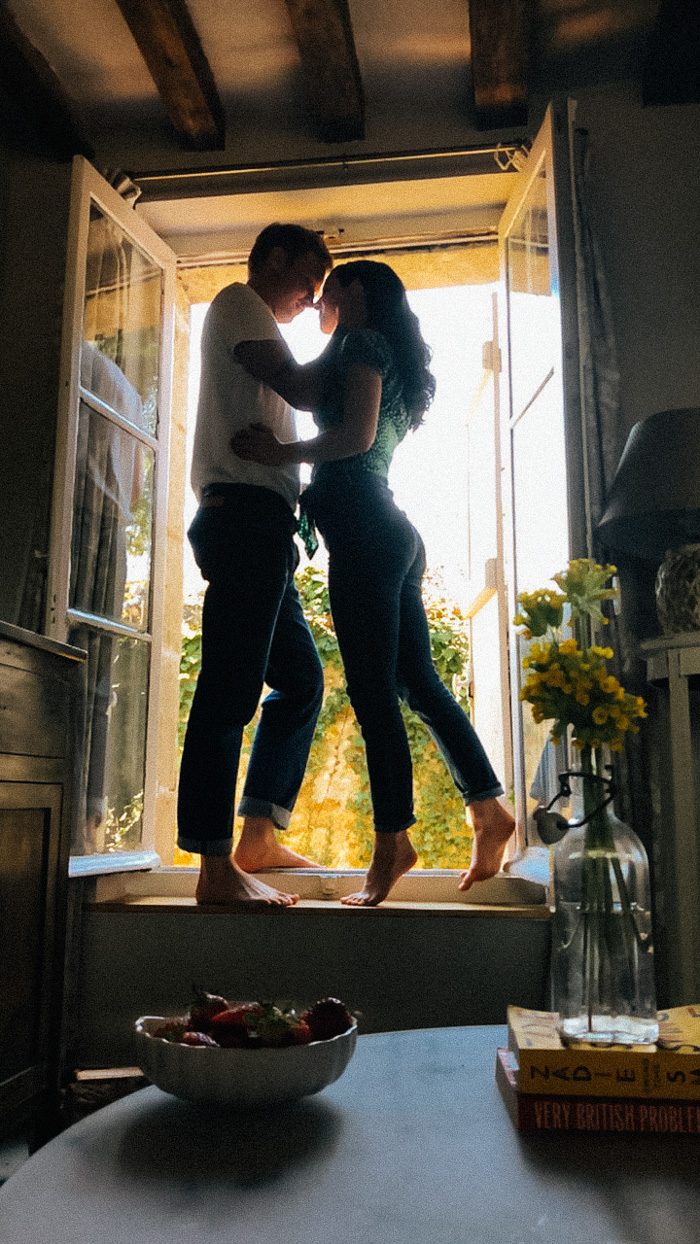 photo by Emily Kaar
How long are the sessions?
Mine are an hour. I want the extra time to chat a little before and not feel rushed when trying to set up their phone or laptop.
—Jessika Christine Photography
I make my sessions 20 minutes long, which I find is plenty of time for a couples session in one room.
My test run was around half an hour, but they've steadily gotten longer and longer as I've found that's the best way to ease clients into it and get more candid, free-flowing composition and posing. Depending on how much time the client has (and whether the shoot involves small children), I'm averaging 1-1.5 hours. The shortest one has been 17 minutes; the longest, two hours. 
My sessions are thirty minutes long.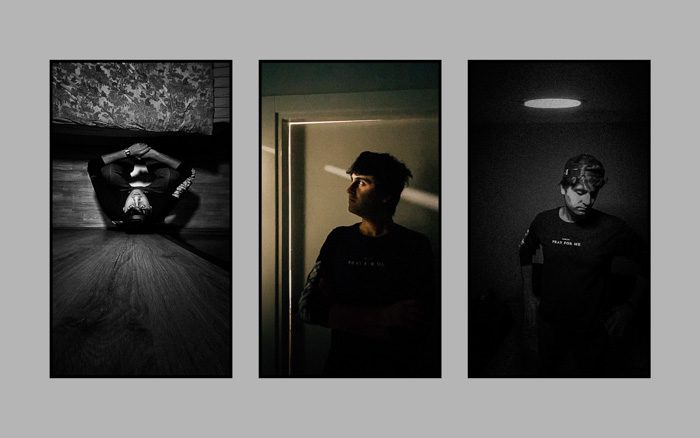 photo by Tim Dunk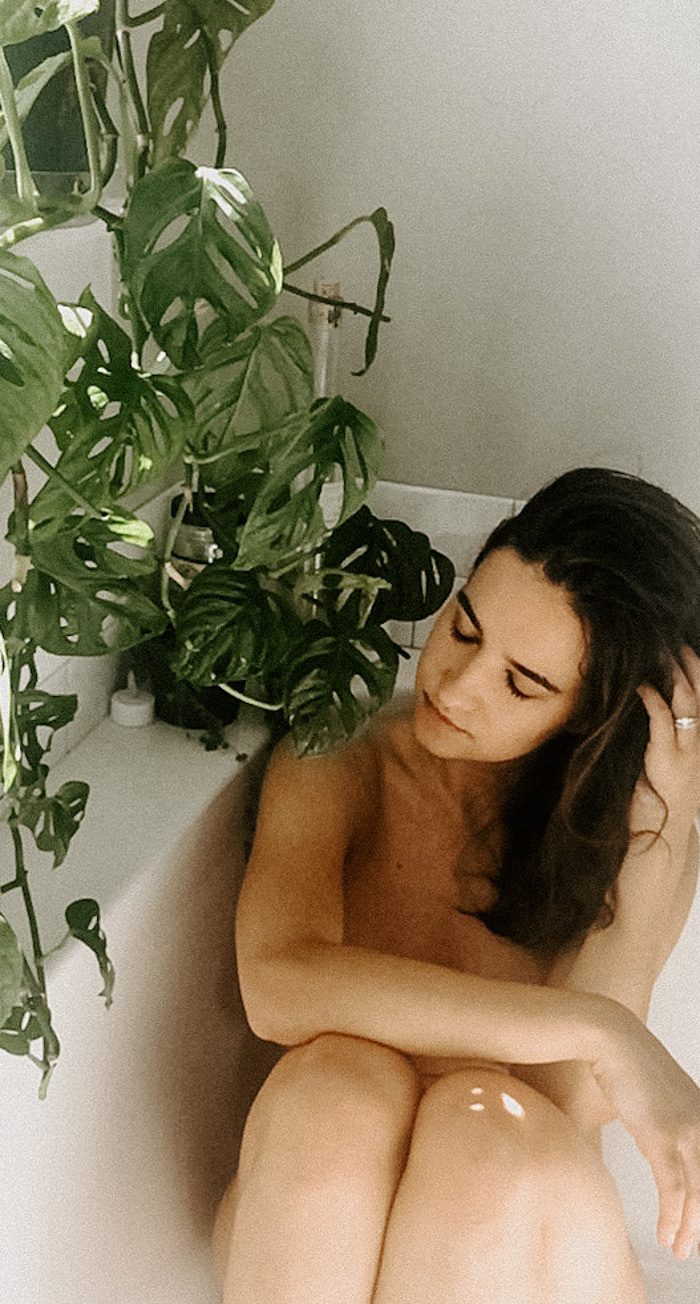 photo by Jessika Christine Photography
Are there any special requirements or requests that you have for clients to prep for these sessions?
I ask them to send me photos or videos of the areas they'd like photos in. I also ask that they stick to areas near windows and try to stick to minimal décor. For clothing I also suggest neutrals!
—Jessika Christine Photography
I just ask about the room they want to do the session in and make sure the lighting is okay. I ask them to send me pictures of the room so I can gauge the lighting situation. If their house is too dark for FaceTime, I will have them do an outside session. I kind of leave the location up to them because I want them to feel comfortable and authentic.
I have a very documentary approach to shooting regularly, and since I've tried to carry that over to shooting via FaceTime, my pre-shoot requirements are mostly just technical stuff. I ask that they have their phone fully charged, connected to both WiFi and cell service, clean both their front and back camera really well, and let me know what time of day the light in their place is the brightest.
I ask them to wear nice clothes – nothing white as it blows out too easily. I also ask to see the space we're working with, plus any ideas they might have. I'm mostly looking for interesting backdrops, what the lighting is like, and whether we'll need to open curtains or doors to let more in.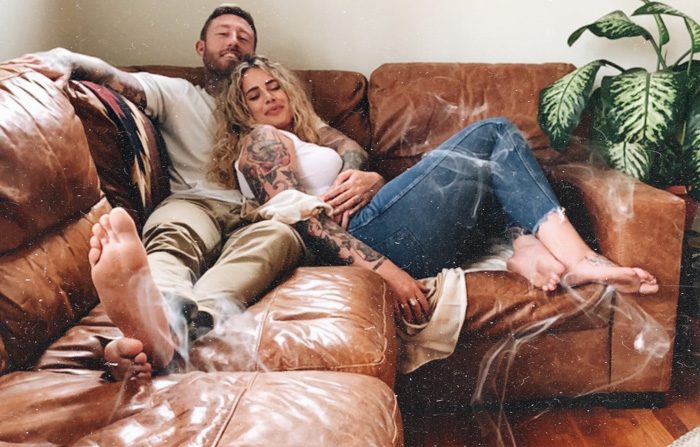 photo by Mikaela Antonelli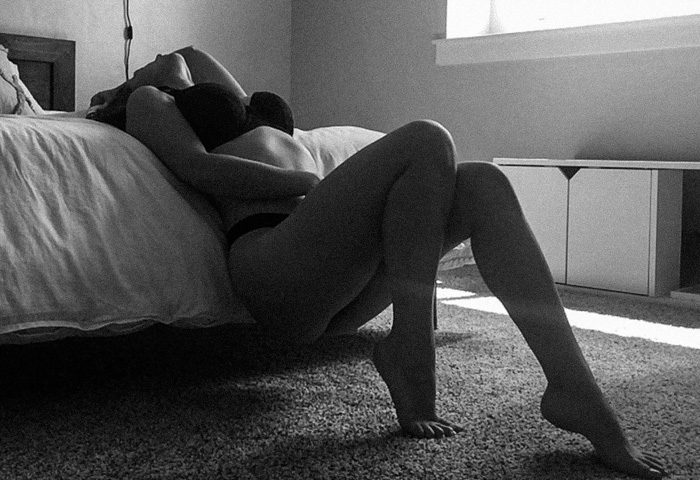 photo by Jessika Christine Photography
How do you direct or pose your clients through FaceTime?
It's actually kind of hilarious, but I pose them mostly the same as a regular session. I ask them to start in a pose and let them get comfortable. Normally if a hand or hair is out of place I'd just move it, but now I have to vocally ask them to switch it up. It ends up being hilarious because it's like, Which way is left or right?!
—Jessika Christine Photography
I run it kind of like a normal session. I will go through my prompts. The only hard thing is positioning the phone, but we have been able to make do with a stack of books or a countertop.
I'm the first person to admit that half the reason (joking but also not really) I'm a documentary wedding photographer is that I'm absolutely terrible at posing people, and hate having to do it. For these sessions, I have them start by showing me around the room so I can see what angles to best compose from, then have them stay mostly within that frame and interact naturally (maybe some minimal direction to snuggle, dance, etc). Then I wait for the right moment/composition to snap.
Just as I would in a normal shoot, but with more words and less ability to show them what I mean! The poses are heavily impacted by the instructions I give to my subjects as they adjust to their environment.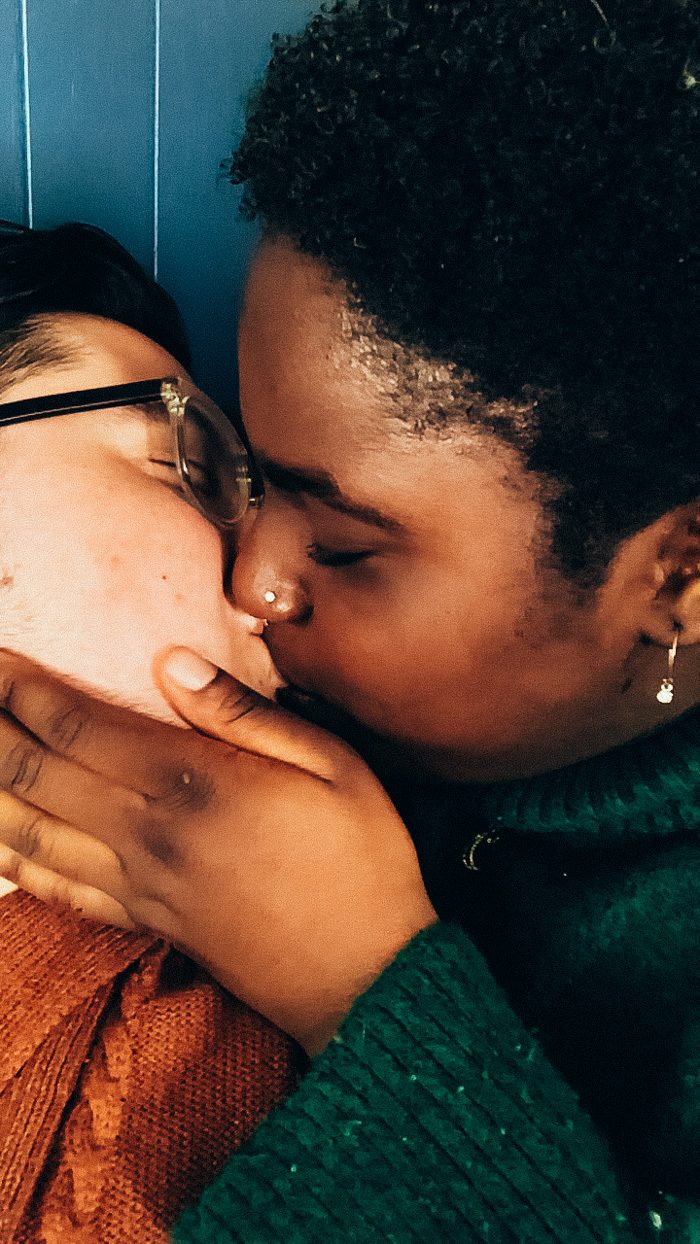 photo by Emily Kaar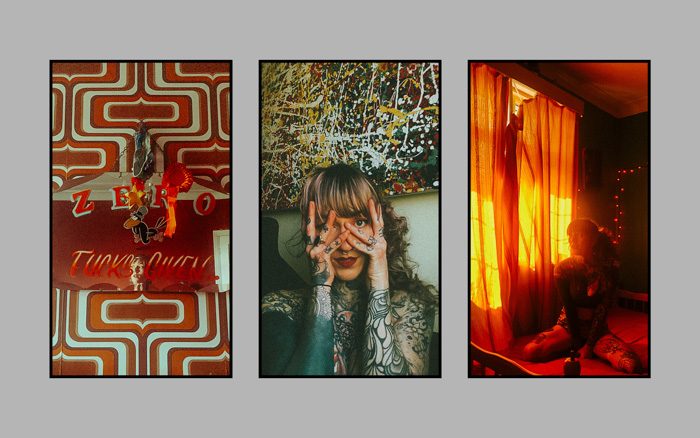 photo by Tim Dunk
How do these sessions compare to your in-person shoots?
I don't think they compare to doing a session in person, but it's fun and passes the time.
—Jessika Christine Photography
I have made them very affordable so that they are accessible for everyone, and I just want to continue to create. They are also significantly shorter than my normal sessions.
Giving up the control that I have in "zooming with my feet" with a regular shoot has been the hardest part of learning to shoot via FaceTime, especially when it comes to capturing moments that still feel authentic. It's weird to have to direct more than I'm used to, but I'm finally hitting a groove of staging the scene and then letting everything within it play out pretty naturally so I can just focus on light, composition, and emotion.
They have the same energy, creativity, and social interaction. I'm just using different technology – FaceTime and an iPhone. They have their restrictions, but that has challenged me to be more inventive. I'll ask partners to shine a light source or act as a prop. Sometimes we had to secure the phone to a wall or put it on top of a tower of random household items.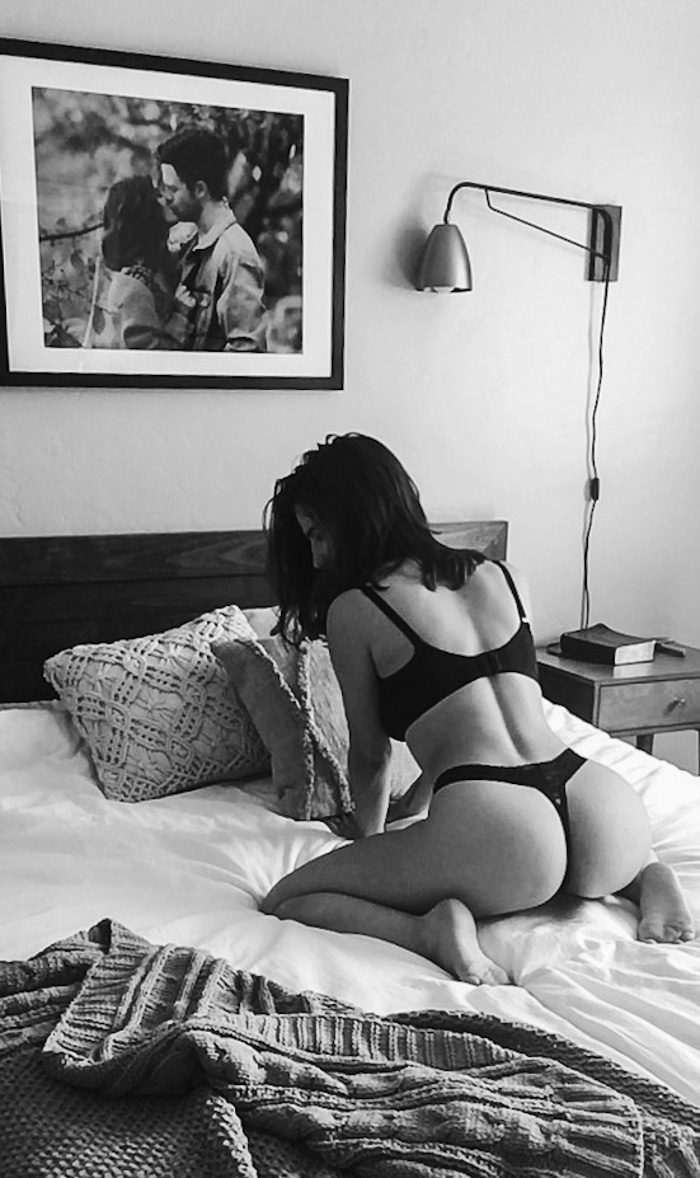 photo by Jessika Christine Photography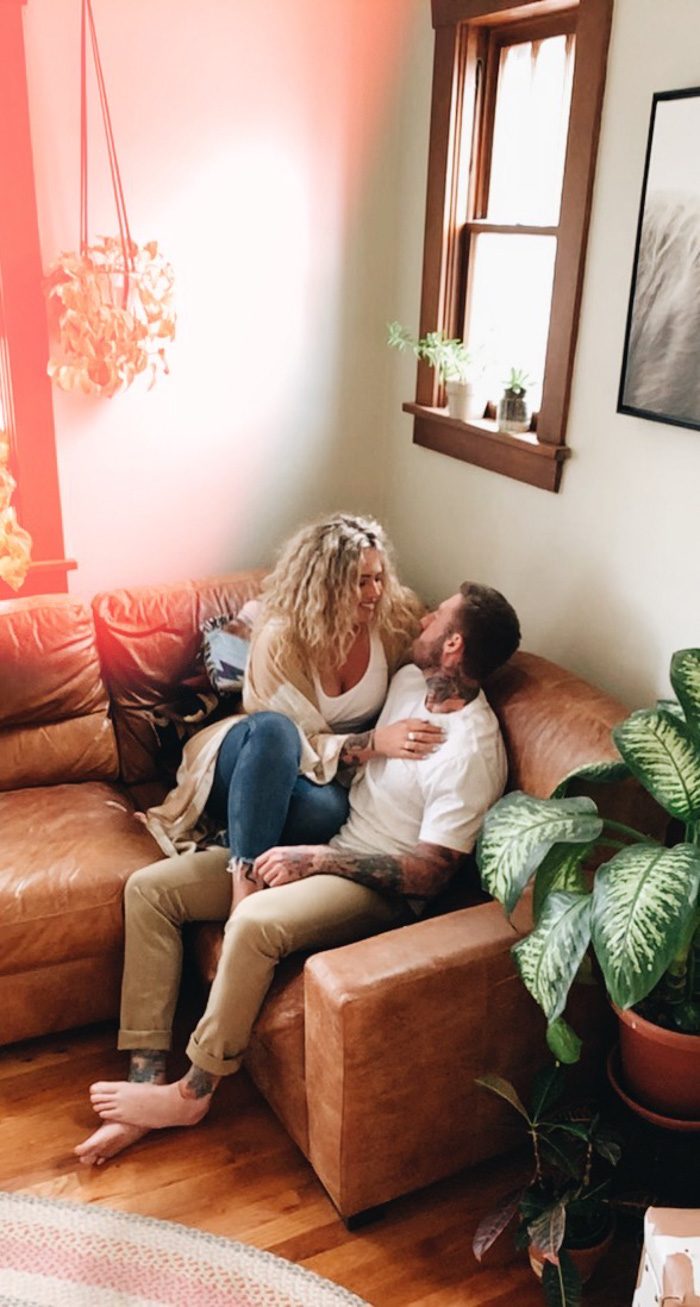 photo by Mikaela Antonelli
How many images (roughly) do you capture? How many images do you deliver to your clients?
I probably captured around 30 and delivered 20.
—Jessika Christine Photography
I capture about 60 photos. I deliver about 20-30.
I'm unapologetically an overshooter for absolutely everything, and I've kept my motto for these shoots the same as for weddings: "If it's a non-duplicate, stands alone, and contributes to the story, leave it in." I'm taking about 800-1000 per hour on average (I also have bad eyes, and it's way harder to judge movement on a laggy iPhone) and delivering 80-100. Yes, the culling sucks, but it's worth it to keep the natural feel rather than impeccably fabricating each moment, snapping one photo, and repeating.
I shoot maybe 100 shots, deliver one triptych of my favorites, and then include 10-15 extras.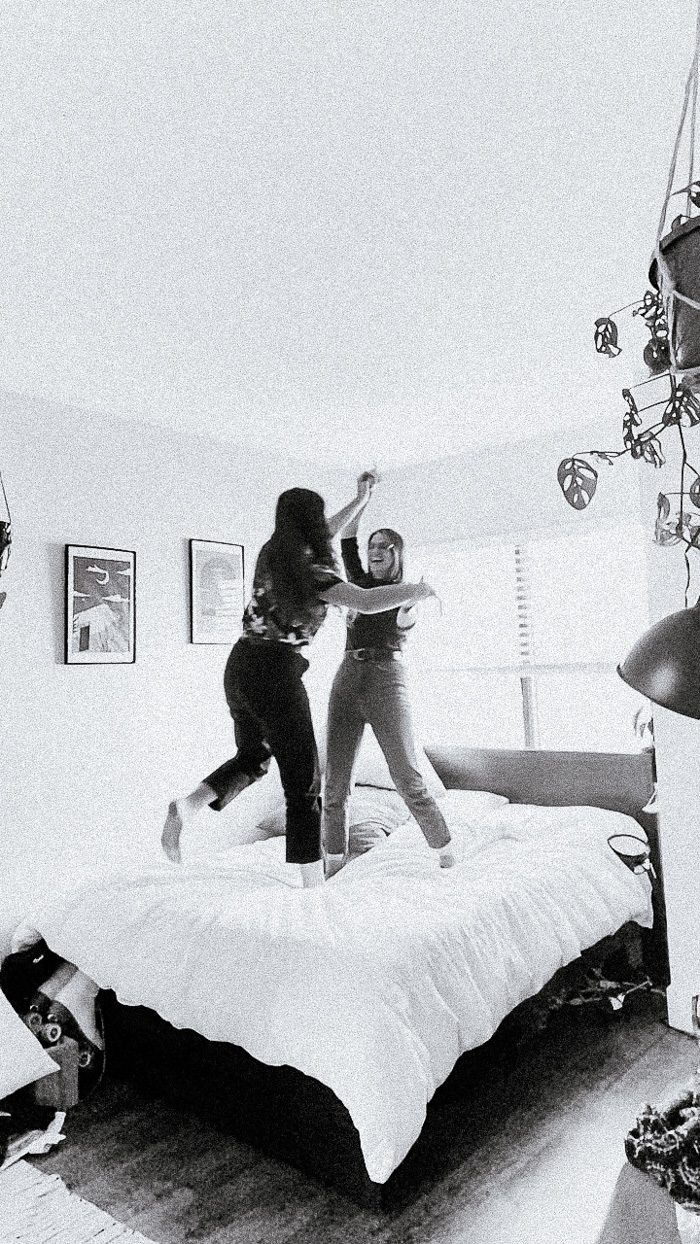 photo by Emily Kaar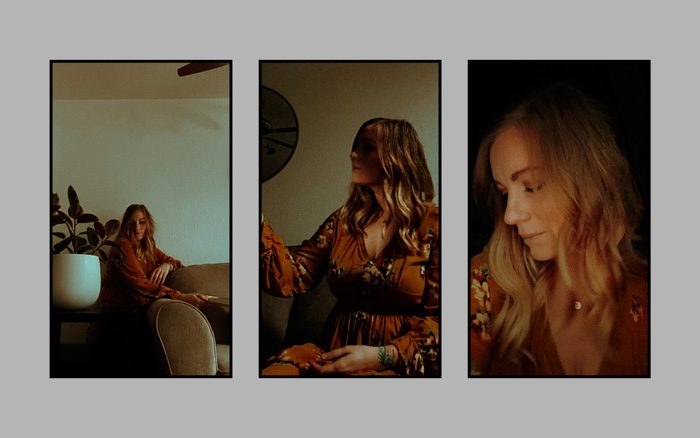 photo by Tim Dunk
What does your editing process look like? Are these images edited any differently? 
They're edited in Lightroom on my phone. They definitely have a more grainy look to them than my normal photos.
—Jessika Christine Photography
 I definitely edit them differently since they are a little grainy, and the quality can vary. I have been editing them to look more like film rather than sticking to my normal style. It definitely gives them a more nostalgic and cozy feel. 
While I've kept my general "style" of editing the same, editing small JPEGs is definitely way different than editing RAW files! I tend to keep cinematic, jewel-toned colors and high contrast in all of my edits, and have found that lends itself particularly well to these. Quality-wise, I've noticed lowering clarity a bunch but then upping sharpening helps for a smoother, "cleaner" image. I'm also editing entirely in Lightroom on my iMac, using mostly VSCO presets!
Just in Lightroom, I add grain to soften the webcam look. I use the Heal tool on low opacity to recover blown highlights, and I do more split-toning than I would normally.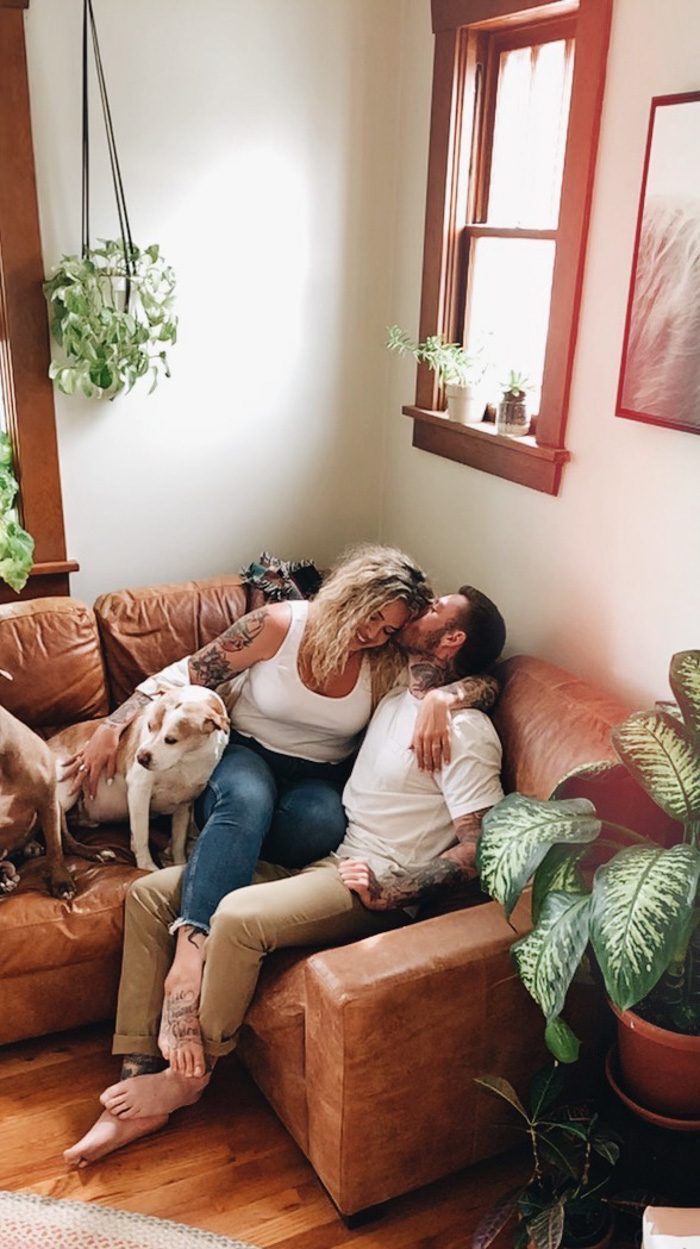 photo by Mikaela Antonelli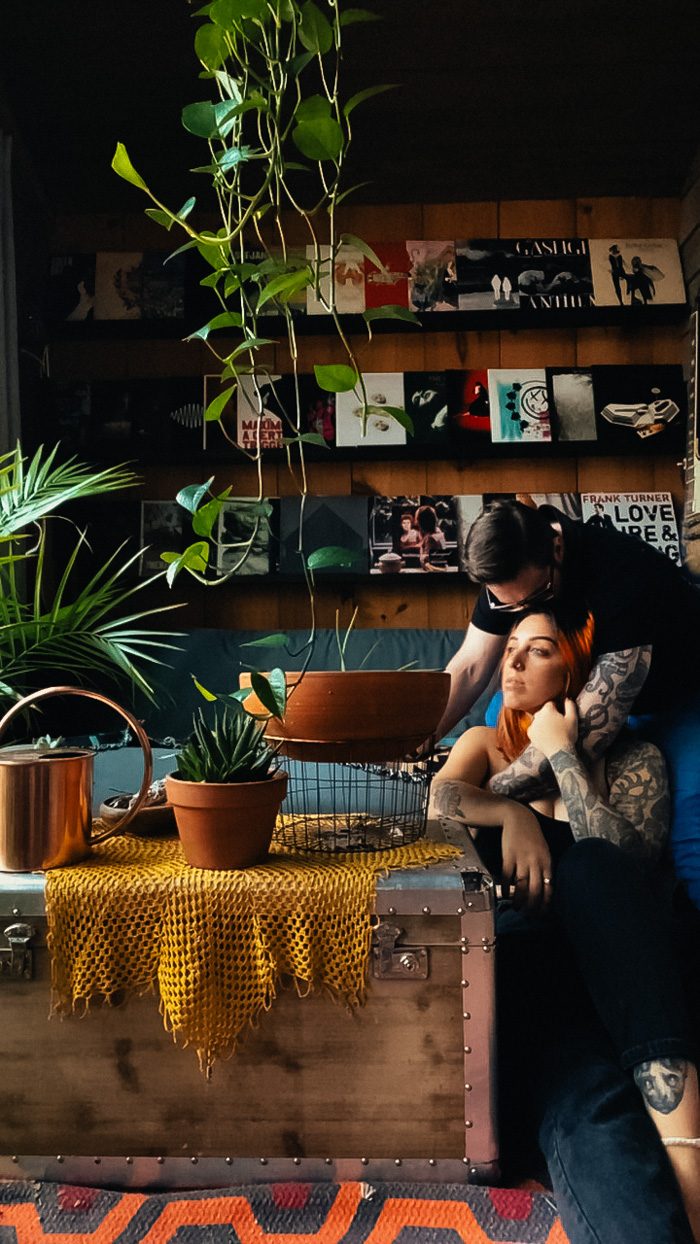 photo by Emily Kaar
How are you marketing these sessions?
I'm marketing them as a fun experience and photos you can send to your partner if you're separated right now (boudoir) or document you in your home.
—Jessika Christine Photography
 I have posted in various Facebook groups as well as running Instagram campaigns.
I started by posting a test shoot of a friend on Instagram with no intention of marketing them and was blown away by the response. I've since posted a couple of times on Insta with more details about how it works and booking but haven't done much behind that. The marketing has kind of done itself via word of mouth and friends sharing their shoots. Most people are bored at home and scrolling right now and more likely to see those posts than they might normally be. They're reaching out to me on their own.
 Word of mouth!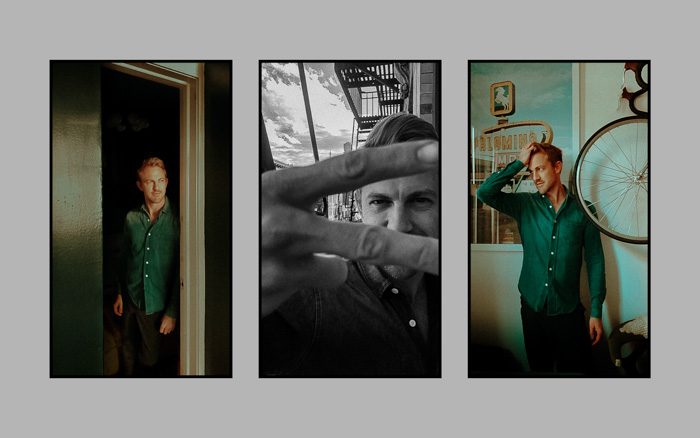 photo by Tim Dunk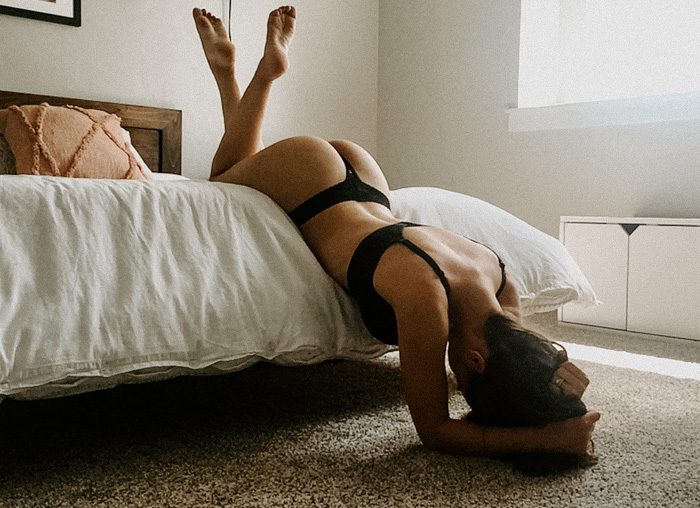 photo by Jessika Christine Photography
Are you seeing a big demand from couples?
I only have one couple so far, but I have a lot of boudoir facetime sessions!
—Jessika Christine Photography
I would say it is a decent demand. People want to document this time, and it takes their mind off the current situation for a little while.
Yes! Its been a great way to catch up with former wedding couples, provide a fun "sneak peek" at working with me to current wedding couples, and allows the chance for people that have always been interested in working with me but are either financially or geographically unable to.
The demand is mostly from other photographers, to be honest.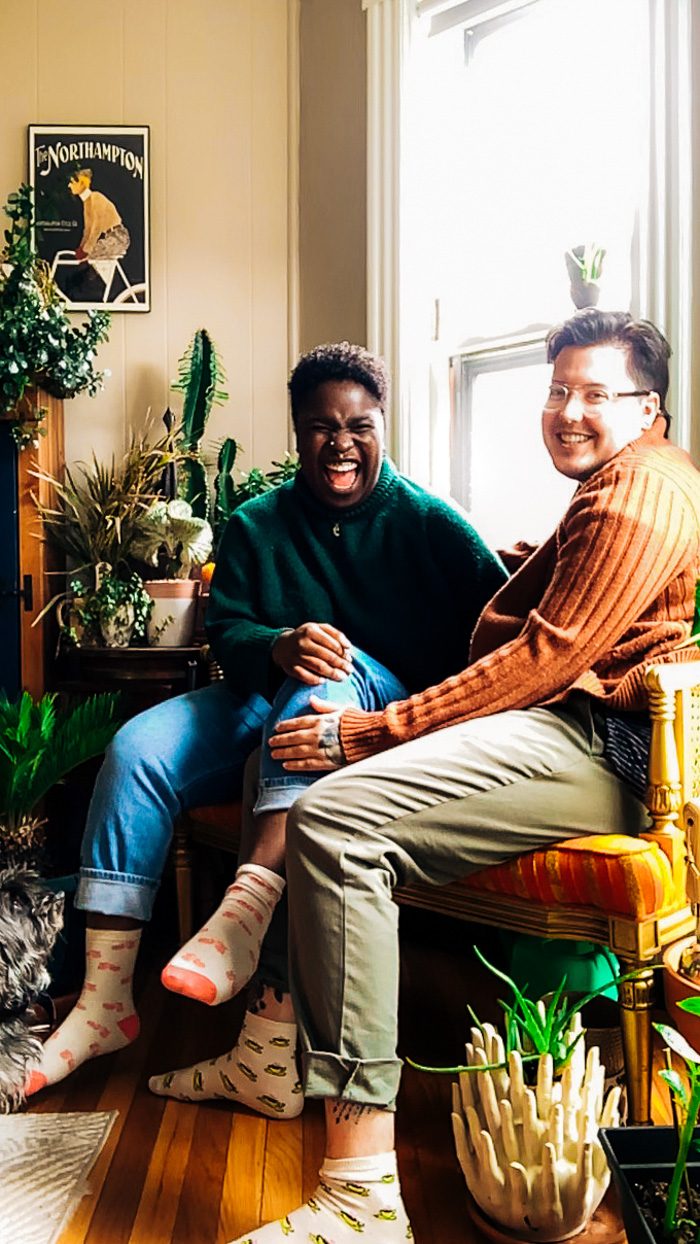 photo by Emily Kaar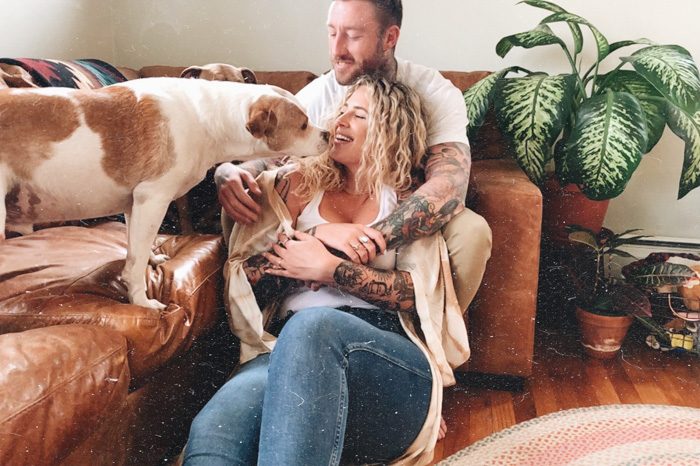 photo by Mikaela Antonelli
Are you exploring any other creative ventures during this pandemic?
No, I've mostly been sticking to updating my website, SEO, and gardening.
—Jessika Christine Photography
I have been playing with lighting and different techniques with my own self-portraits. I have also been working on some video editing.
I am finally sorting, cleaning, fixing, and photographing my huge collection of vintage clothing and jewelry I've collected to sell over the past few years – now that I finally have the time!
No, this is keeping me busy enough!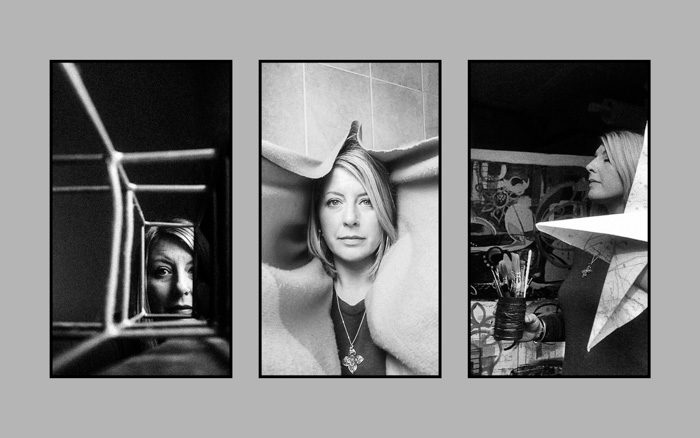 photo by Tim Dunk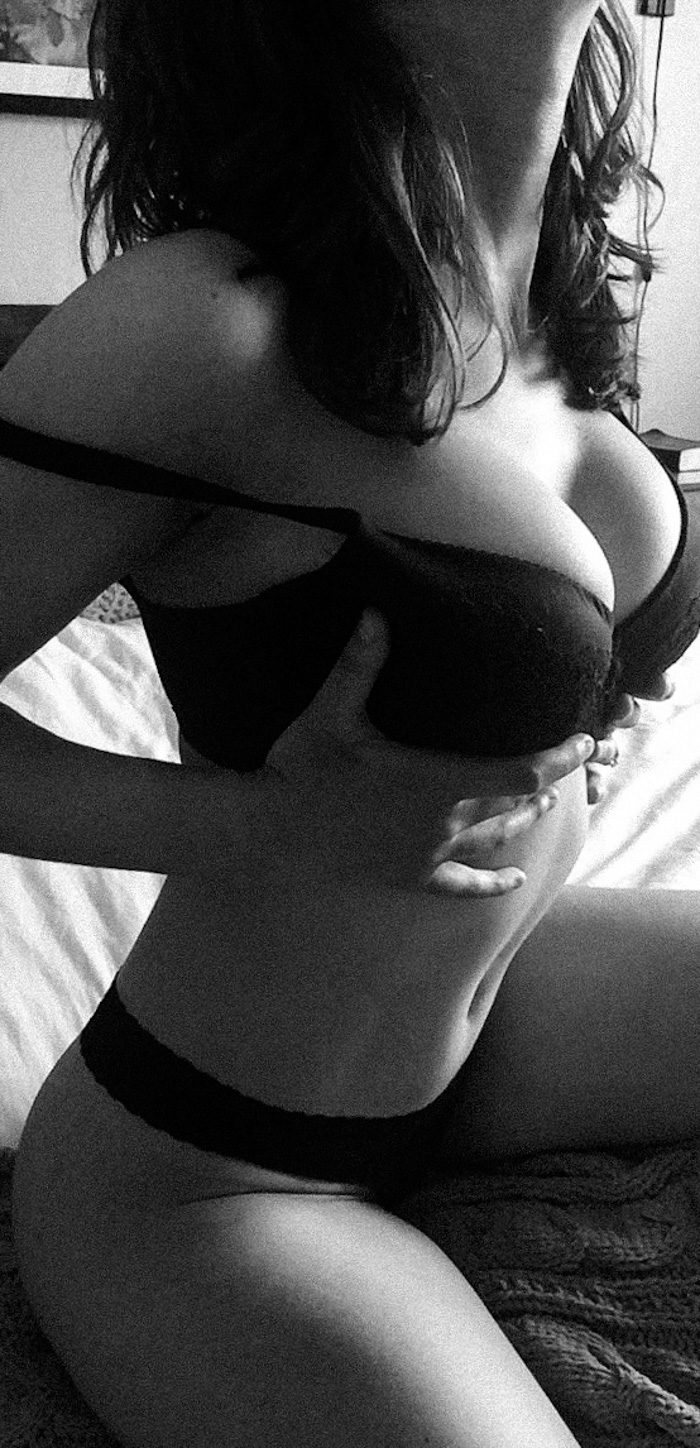 photo by Jessika Christine Photography
Any other tips/advice for those who might be interested in offering FaceTime sessions?
Make sure you explain that these can't be printed. However, they make for amazing memories, and you can use them on social media or as a phone wallpaper!
—Jessika Christine Photography
If you think that this is something you want to do, have a test run first with a friend to make sure everything is working correctly. Also, embrace the grain! These photos are not going to be perfect, and the connection isn't always going to be clear, but I think that is part of the charm of these sessions.
My response here might differ from others, but I feel like it's important to put it out there. If you want to and have the energy, do it! It is a fun, silly, and great way to keep productive and creative. That being said, if you are feeling tired, listless, and like you need a break, listen to your brain and body, and just rest. Just because we are creatives does not mean we must create every second of existing, and it's even usually healthy to take a step back from doing so. I've talked to several folks in the past week that have said that as much as they'd love to do this, they just don't have the energy or motivation. This. Is. Valid. If there's one bit of advice I can offer to fellow creatives right now, it's to not push yourself to create just for the sake of it. Just because this will inevitably trend and "everyone will do it" does not make it a requirement to feel like you've "done something" this quarantine. You're under no obligation to do anything at all right now, and should only do whatever feels healing and alleviates stress. Hang in there, my friends.
For more advice on shooting through FaceTime, read my guide here.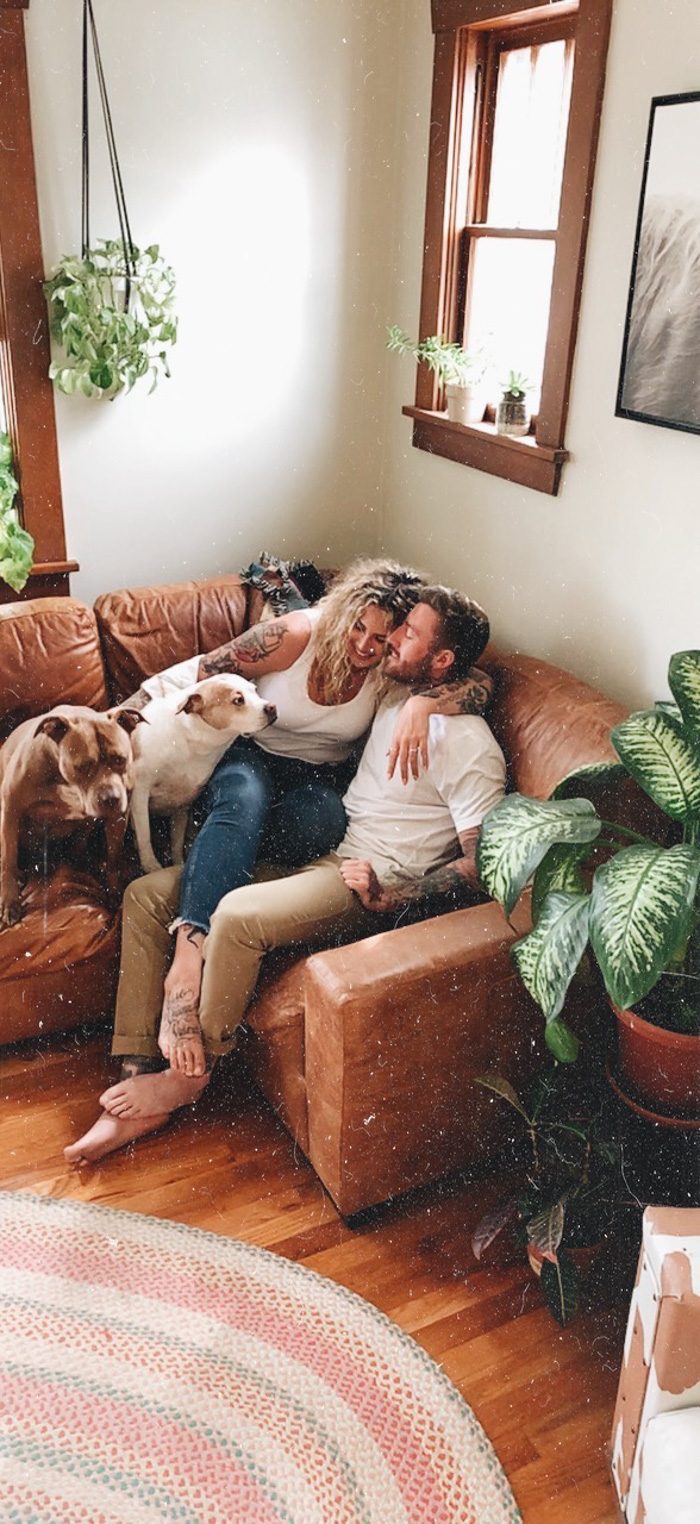 photo by Mikaela Antonelli
Need more inspiration and ideas to pass the time? Make sure your business can withstand COVID-19 with our handy checklist.