Entrepreneurship is risky to being with, but few business owners are equipped to handle the effects of a pandemic.
Nonetheless, 2020 began with the spread of the coronavirus, and it's hitting self-employed workers especially hard. Unfortunately, wedding photographers, as well as the entire event industry, are in that number.
While no one can erase what's happening right now, we can work toward a better future – one that keeps your wedding photography business strong despite the COVID-19 pandemic. Keep reading for advice on retaining your bookings, managing your expenses, and helping others do the same.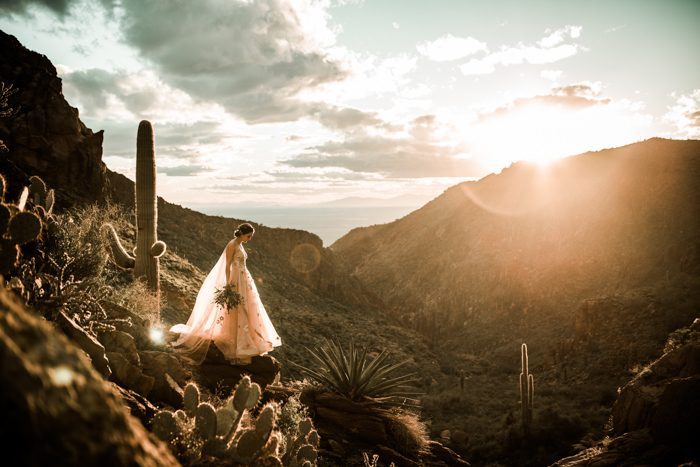 photo by Dionne Kraus Photography
1. Encourage your clients to postpone/reschedule instead of canceling
As a business owner, your first goal is to assure clients that keeping their booking is a low-risk act, even during a pandemic. So before they reach out with cancelation requests, give them the option to reschedule.
This gets people to slow down and realize they have more options than they think. Naturally, most people will want to cancel everything except their streaming services. But if you remind them that they've already paid their photography deposits, and rescheduling is as simple as selecting a date, you can maintain your hard-earned bookings. And speaking of bookings, continue to accept them if you can. These weddings can be shot in the future, and you can give clients the option to delay deposits due to COVID-19.
In a time where work is scarce, refund requests can be disheartening. Be proactive and send an email about how your services will change, plus a one-click option for clients to reschedule.
2. If you still plan to shoot/do business, focus on limited-contact services
While large weddings are out of the question right now, weddings photographers can still make money elsewhere. All it takes is a willingness to explore new revenue streams.
Depending on your plans (going out or staying in), you can mix in-person services with limited-contact sales. For example, now is a good time to create a digital prints side business or start selling albums. Those are excellent ways to stay safe and work toward something that will help you bounce back from the COVID-19 pandemic.
Now is also a great time to launch an education side of your business, too! Digital tools, courses, and other products are in high-demand at the moment, and if you're an expert on a subject (editing, marketing, etc.), use that to your advantage.
3. Work with your service providers to secure discounts or other financial relief
With mass layoffs happening around the world, your clients might not have the resources to book you right now. So while you can, start preparing for a decrease in bookings. A good first step is taking a hard look at your expenses.
What's essential or non-essential to your business is subjective, so make these decisions carefully. You should also consider the longterm effects of COVID-19. How many bookings will you focus on over the next few months? Do you need a service to manage bookings during that time, or will appointments be so scarce that you can do without it? These are the questions you might consider as you reassess business bills from scheduling platforms, CRM software, etc.
Fortunately, some companies are offering product discounts to lessen COVID-19 disruptions (Narrative, Junebug Weddings, and Adobe to name a few!). So if you need help, there's a good chance you can get it by reaching out to service providers.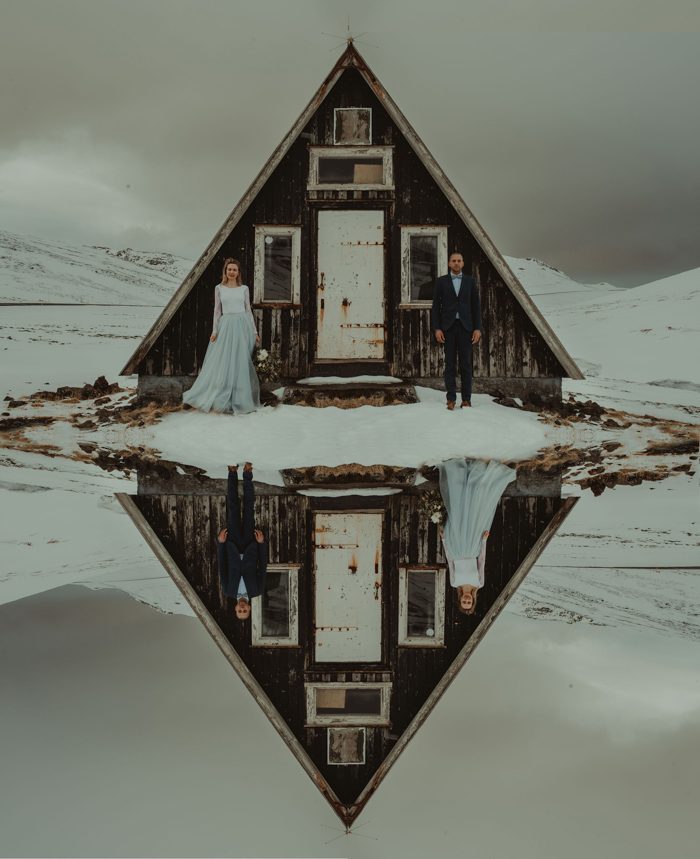 photo by Photomagician Photography
4. Invest in your business by taking online courses, attending digital workshops, etc.
If the COVID-19 pandemic leaves you with too much downtime, focus on growing your business. Right now, almost nothing could be more productive than expanding your photography education or your digital marketing skills.
If you're looking for some top-notch training, we offer courses on Pinterest, Instagram, and SEO mastery, which are key areas of digital marketing every wedding photographer should know about. After soaking up our lessons, you'll have the knowledge to perform an SEO makeover on your website, automate your social posting, and more. Beyond that, there are countless websites where you can sharpen your photo game. Skillshare, PetaPixel tutorials, and Udemy are just a few of your options.
5. Update your portfolio with new photos
When's the last time you added fresh photos to your portfolio? If you were too busy before, now's the time to make some eye-catching improvements and get more bookings for the future.
In addition to adding new photos, you might want to change the entire format of your portfolio. If this is something you've been thinking about, Flothemes has beautiful themes for wedding photographers. Every design puts your photos front and center, and there are tools for SEO, social media integration, and creating an online store.
6. Knock out all your post-production edits
When you have a lot on your plate, it's easy to procrastinate. Every day, you think of all the things you have to do, the timeframe in which you'll do them, and how you can squeeze in some time for relaxation. And when you add 5,000 or more unprocessed photos to the mix, things get trickier. Instead of facing post-production head-on, it's tempting to simply avoid the work.
Things are different today. The world is slowing down, and finally, you have time to knock out all those post-production edits. Pull up a chair, relax, and take advantage of it while you can!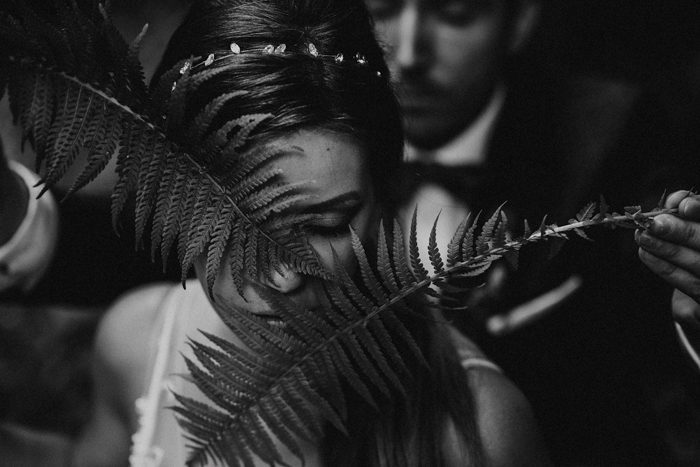 photo by Natalens Studio
7. Set up Facebook/Instagram ads to attract more clients
Did you know the average wedding photographer spent an average of $1,800 on advertising in 2018, according to our industry report? In the same study, photographers said they acquired a big chunk of their leads from Instagram (87%) and Facebook (63%).
If you haven't invested in these platforms yet, now's the time. Entire communities are dealing with quarantines, so to ward off boredom, there's a good chance people will flood social media. You can capitalize on this by advertising your business on Facebook and Instagram.
If you're new to digital ads, don't worry. Facebook has a six-part advertising guide to help you get started. Plus, you'll use your Facebook account to run ads on Instagram too. You can learn more about how to do that right here.
While couples might not be booking weddings in the next 3-6 months, couples are definitely still planning 2021 weddings, and you can take advantage of this uptick in screentime.
8. Get your workflow in order
If you have the funds, and you were already on the hunt for a new data management system, it might be a good time to invest in one. Right now, you have all the time you need to do extensive research, compare prices, and make the best decision.
Flothemes has a handy roundup of studio management software for photographers. Most of them are equipped with client communications tools and online booking features, but all of them come with project management solutions. Flotheme's roundup includes great options like Tave, Pixify, and Honeybook, so don't forget to check it out during your search!
Pro-tip: If you need a resource to streamline your social media workflow, we've got a guide for that too.
9. Give back by helping your clients/connections thrive
Across the globe, communities are seeing their budgets, health, and social lives diminish due to COVID-19. No one knows how long quarantines will last, and fear of the unknown is causing widespread panic. So right now, a little kindness goes a long way in calming the madness.
While some of us won't risk going outside, we can still check on our digital neighbors. That means staying in touch with fellow photographers, clients, and valuable people in your network. And if you can, try to help anyone in need. Right now, your clients might appreciate a 50% discount on subscriptions or other services. And three months from now, your network might benefit from a crowdsourced guide on bouncing back from COVID-19. If possible, get involved (safely) in any way you can to lessen the effects of the pandemic.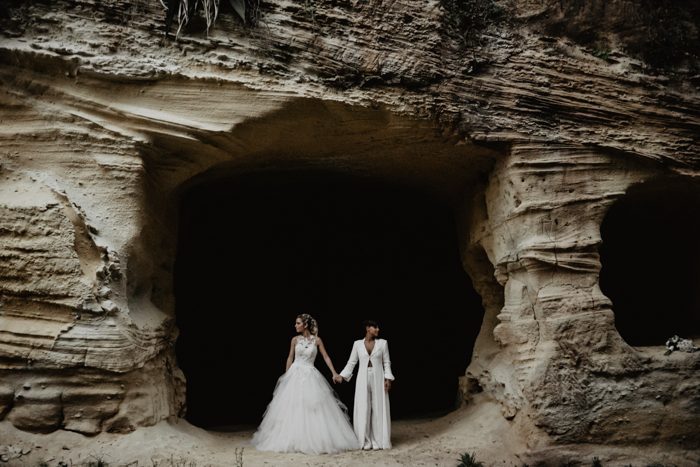 photo by In Bianco e Nero Fotografia
Stay safe, productive, and financially viable during the pandemic
These are just a few ways to make it through COVID-19, but things are changing rapidly. Use these suggestions as a starting point, then keep your ear to the digital streets for more news, ideas, and updates.