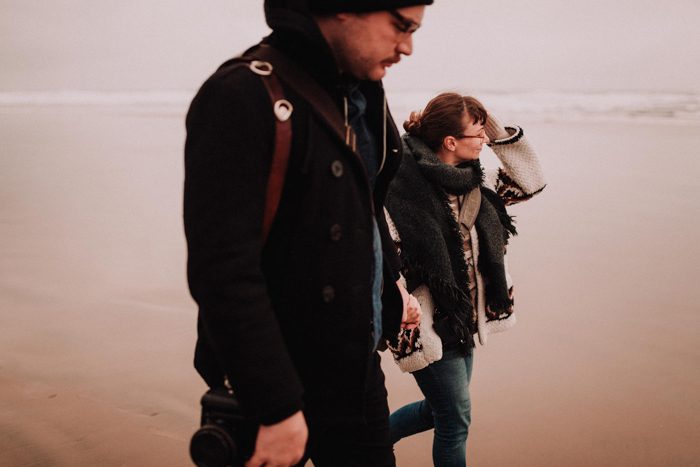 all photos by Dallas and Sabrina
We are so giddy because we had the pleasure of interviewing husband and wife wedding photographer duo Dallas and Sabrina for this month's Spotlight Interview! These two fun-loving souls share with us a little bit of everything from how they stay connected with current and past clients to their hobbies and interests outside of photography. We love their adventurous spirits (hello, moving your business internationally) and their drive to find new inspiration from their surroundings. Get ready for some creative imagery that is sure to inspire you in new ways.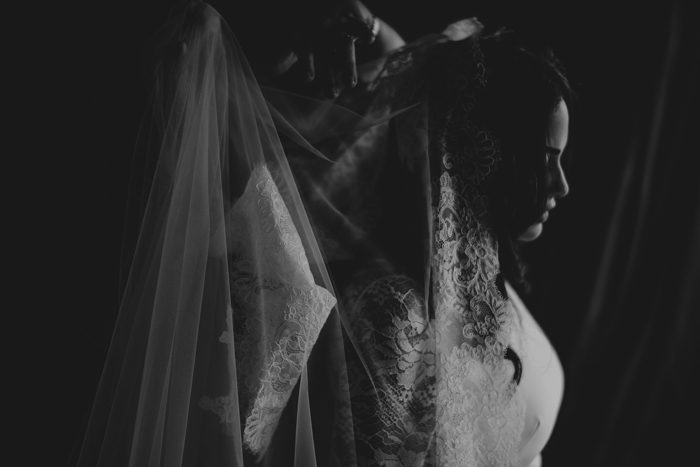 Introduce yourself! – how long have you been shooting and how old is your business?
Hello! We are Dallas & Sabrina, two Canadians living in Barcelona, Spain. We absolutely love to travel, but we also love to sit in bed and watch movies… also Survivor, don't judge. Dallas loves playing with anything that can take a picture – he's also one of those weird cryptocurrency guys, loves pinball machines, lifting weights, and has a tendency to get obsessed with things. Sabrina loves otters and puppies (all cute animals really, but otters especially), the ocean, good coffee (cortados all day), vermut (a drink here in Barcelona) with friends, and anything from Japan (especially the food). Dallas has been doing photography since he was about ten years old, playing with his mum's Pentax ME Super, and Sabrina started by spending most of her time in the darkroom in high school. We have been married for seven years, shooting weddings together for just over six years now, and that is also about how old our business is (we jumped in head first!).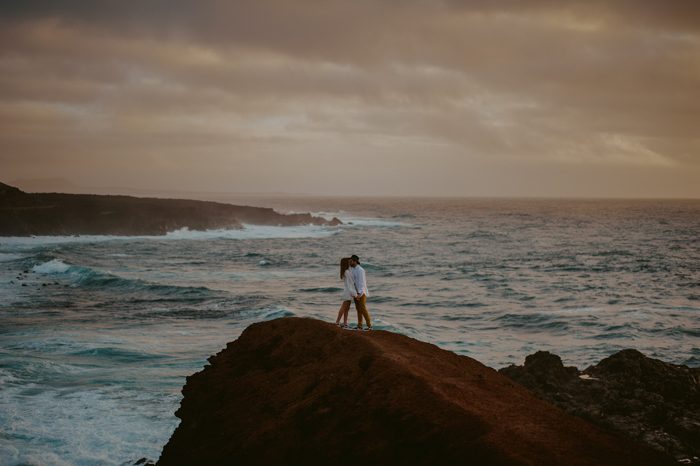 Describe your workspace/studio.
Our workspace is either the living room of our flat in Barcelona or one of the little cafes around town (one that has good wifi). Our living room is in a pretty typical Spanish flat with high ceilings, rad old painted tile floors, and a double door leading onto our little balcony. The walls are white and our desks are black. I (Dallas) really like this room, it's mostly where I work. Sabrina's desk if full of baby cactuses and Dallas' desk is covered with hard drives and cords, haha.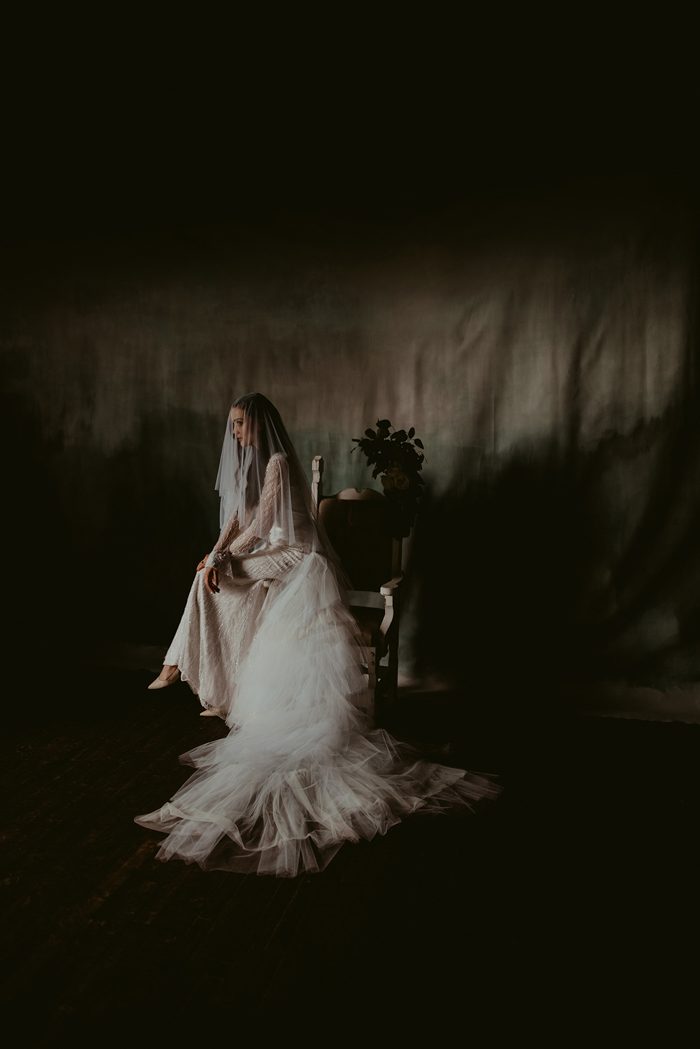 Describe an average day for you.
Oh man, I don't know if we really have average days. I guess we make a pretty regular habit of taking a second for ourselves in the morning, making breakfast and a coffee together, or alternatively going for a coffee and croissant at our local cafe. Dallas often works at home, chipping away at a mountain of emails, a mountain of editing, or a mountain of blogging that always get worked on but somehow never gets much smaller. Sabrina often heads out to a local cafe and works on albums, social media things, our website, and also emails and blogging. Sometimes we work during the day, sometimes at night (like right now). It's a bad habit, we know – we are trying to improve.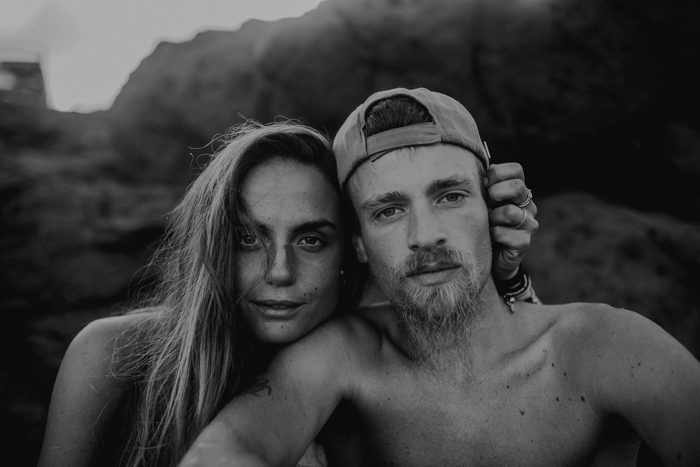 Where do you find inspiration?
Dallas: In beautiful places that we haven't been to yet. In exploring. In seeing that incredible light that you just can't help but take a photo in. We really love to travel, and it is always very inspiring for us to be in new and crazy places. We also find inspiration in a lot of films, music, and music videos. We love seeing incredible visual work that makes our hearts stop.
Sabrina: Sometimes it's just in slowing down, noticing more – just being more aware. Noticing all those little things in life that are beautiful. On a wedding day: our couples, the environment, the weather of the day, the relationship with each other and their family/friends, all the unique moments that happen on the day are an inspiration. I just try my best to be open to seeing it, not going in with a preconceived idea of what is going to happen on their day, what a wedding day is, what their relationship is, how they express their love, how they interact. To be humble and see everything for what it is, the beauty of it and capture it as honestly as we can.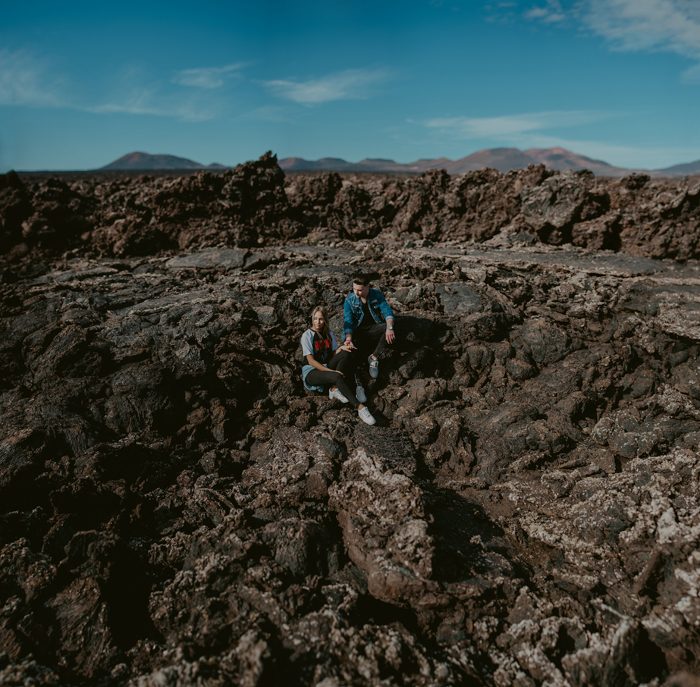 Is there any specific figure/person who has influenced your work?
Dallas: It would definitely be Lewis Hine. His images have fascinated me since before I knew I loved photography. I think I subconsciously base most of my compositional decisions on the way his photos have always made me feel. I'm probably just trying to copy him, but I just love the way he saw things and people, and how he captures them together as they are.
Sabrina: Lately, I've been loving Tim Walker's work from his book Storyteller. I love that he shamelessly breaks all the rules (or maybe just doesn't care what the rules are to start with) such as not having the subject highlighted in any way, having his subjects faces in complete darkness. His attitude that comes through in his work is incredibly inspiring to me just to let go of preconceived thoughts of what "a good photo" is and just create from your heart.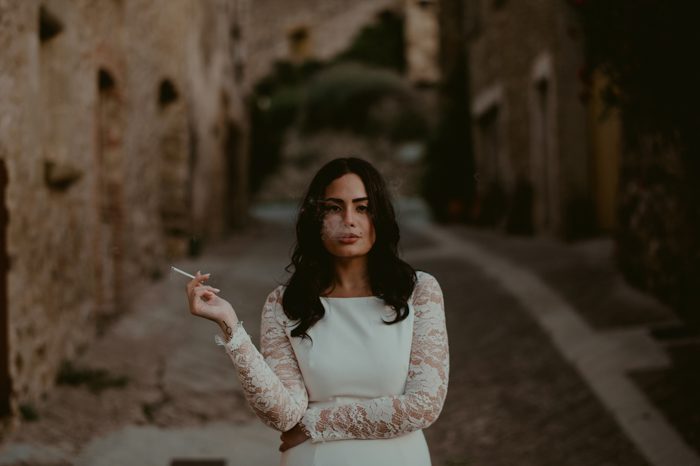 What achievement, moment, or success are you most proud of?
Honestly, our friendship and that we have stuck together through thick and thin is what I'm most proud of. Life can throw you some crazy curveballs – failures, successes, sickness, achievements, disappointments so many things that can throw you off from who you are, your contentment and happiness. If you are asking about achievements as in awards etc. I would say it was that first Junebug wedding photography award in our first year of business. We were crazy broke at the time and even contemplated the submission because of the entry fee which was nothing (something like $15). Dallas wanted to buy beer with it instead hahaha, but I said, "Nah I'm doing this." During that time we really needed to get away and booked this crazy trip through China and South East Asia for a couple of months. I vividly remember us being in an airport in some random little town in China and we managed to figure out the Chinese characters to log onto the airport wifi and an email popped up that we won. We were honestly floored at the time. Shortly after we were nominated for the 30 Rising Stars of Wedding Photography by Rangefinder Magazine, when we got that next email telling us that we had won we were equally blown away. Even though awards, nominations, features etc. can be cool and exciting, we just always try to remember that they can be just as disorienting as failures. In the end, the thing that makes us the proudest when it comes to our business are the emails from our clients telling how much they love their photographs, how much they loved working with us, how much it means to them that we saved their memories. That means the most.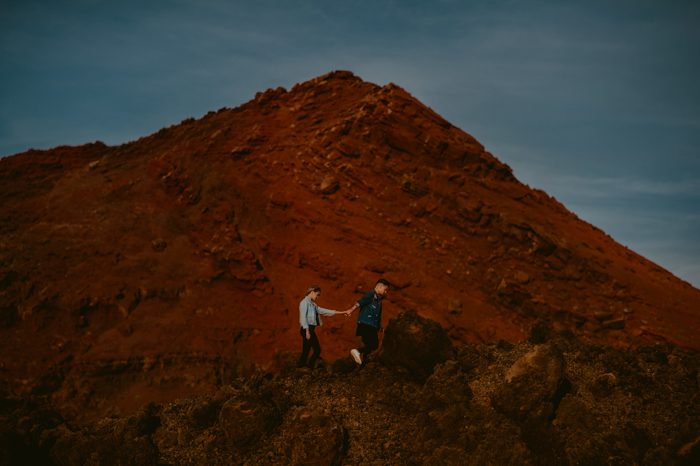 What's a goal that you're working towards?
Being more content and more present. Also just being more positive and appreciative. Life in this world can sometimes get you down, but I think it's so important to just stop and realize not everything's ever going to be perfect but just appreciate the good things, the little things. Just make that choice every day.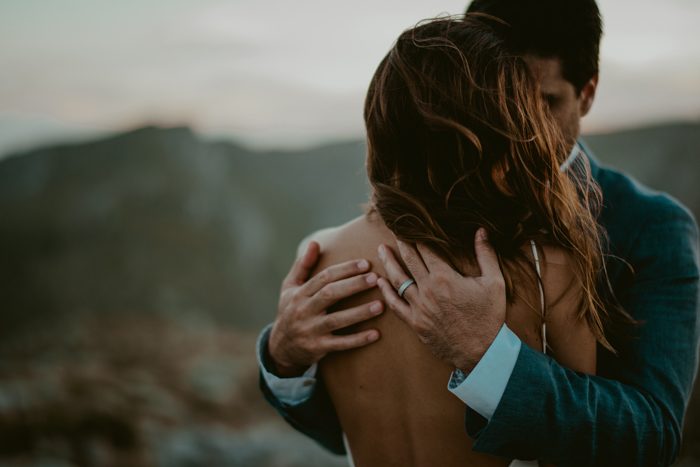 If you could go back and tell yourself anything during your first month of business, what would it be?
Enjoy the ride and stop worrying. Everything is going to be okay. Don't forget who you are and be honest in your work always. Enjoy those morning coffees together and never stop going on ordinary adventures together taking photos – it's what you are going to remember the most. Have fun taking photos and always have fun. Experiment but don't take other photographers' opinions of what a "good photograph is" or "what a good photographer does" too much to heart – they are just trying to figure out life as well. Be kind, don't lose that. Post on Instagram at least once a day. Just do it, because Instagram is going to suck in the future. I know you don't even blog yet (because we are back in time) and you just started your business, but you're already not posting on Insta and not blogging enough, so get to it. Also, 'cause we're back in time six years, buy bitcoin, just trust me on that one okay.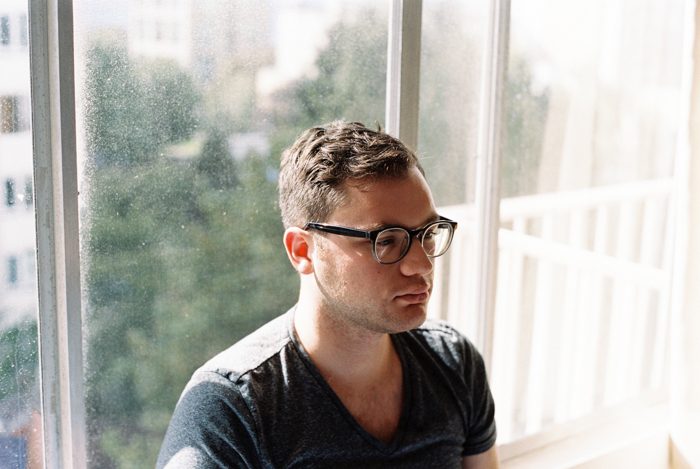 What's your favorite image of yourself? What's the story behind it?
Dallas: Sabrina took this photo of me years ago when we were first married. She took it with her old Minolta XGM and Fugi Pro 400H film. I just love the way it reminds me of our old apartment in Vancouver, and I don't often get a picture of myself that I really like, but this one I do. (above)
Sabrina: Dallas took this photo of me at a really crappy time, I think it's beautiful. We came home from a bad day of a bad week of a generally bad time. I was exhausted and just fell on the bed, Dallas just saw the light and grabbed his camera, and just snapped this shot. He has always loved it as well. (below)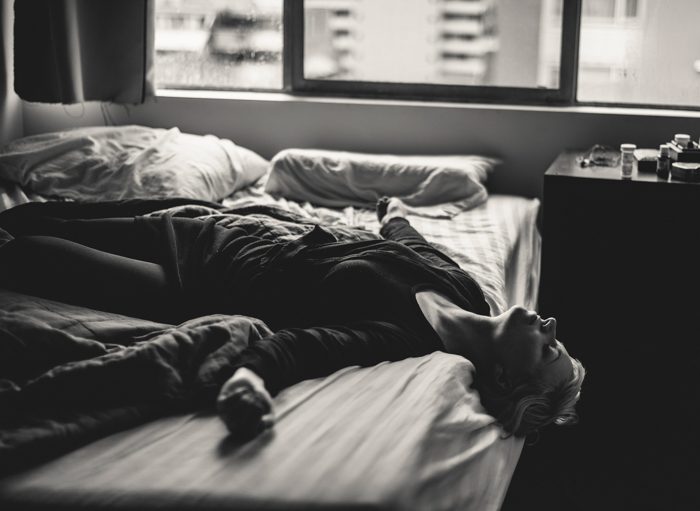 What's your favorite part of the wedding day to capture?
Dallas absolutely loves doing portraits. Even if it is just five minutes at sunset, getting an amazing shot of the bride and groom looking epic is always awesome for him.
Sabrina: The getting ready – all those quiet moments, the anticipation. There's plenty of time to experiment with low pressure/stress to just be in the moment and see things in as many different ways as you can.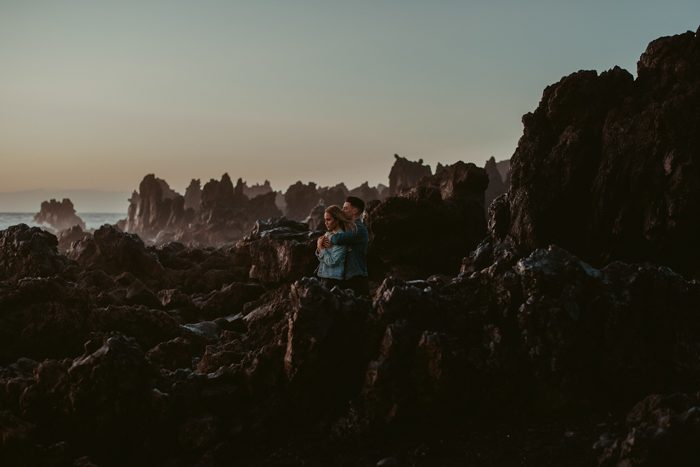 How has witnessing so many weddings impacted your life/outlook?
It's pretty crazy to see people on one of the happiest days of their lives, and it's cool seeing the best of people. I love that we generally don't really know people before this day, I mean through and through, we haven't seen their negative qualities, their mistakes in life. We just see them on this incredible day where so many people are there just for them, all the happy tears, the love. It's a crazy thing. It makes you realize that everyone has beautiful qualities in them.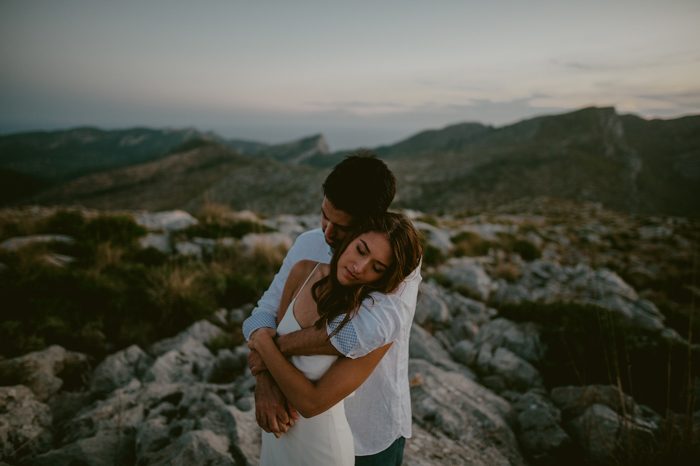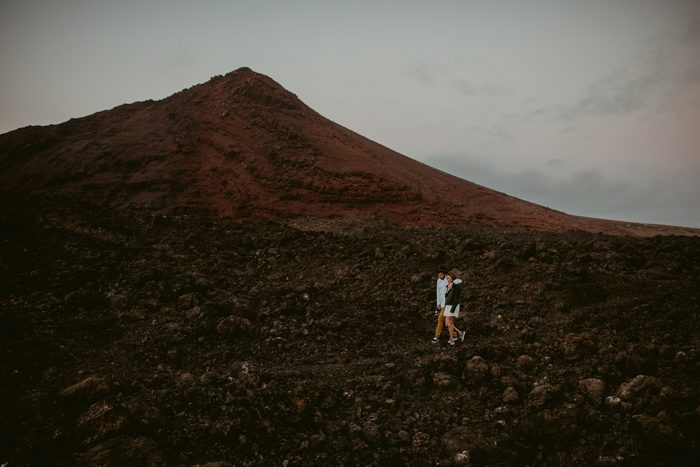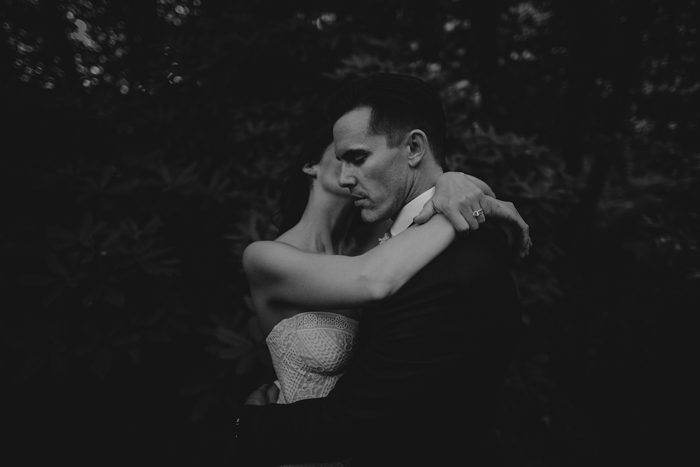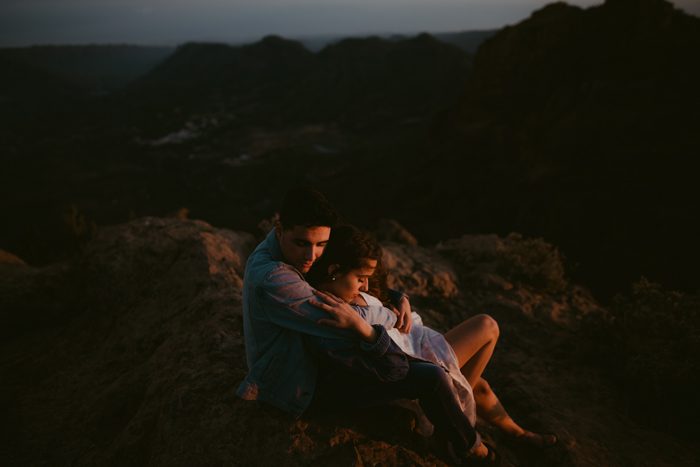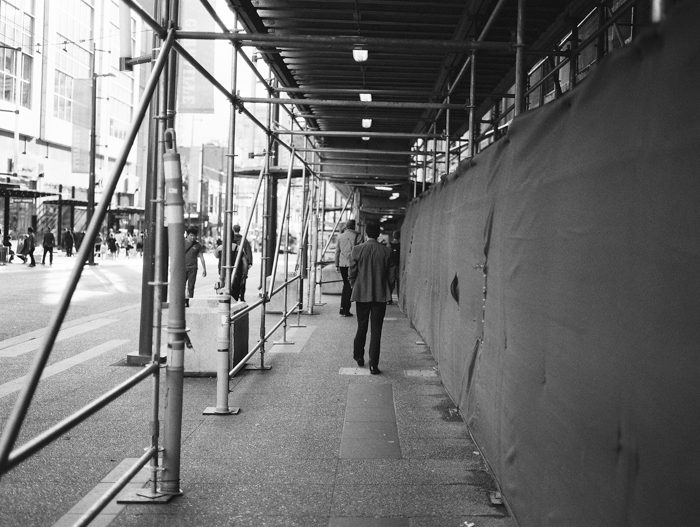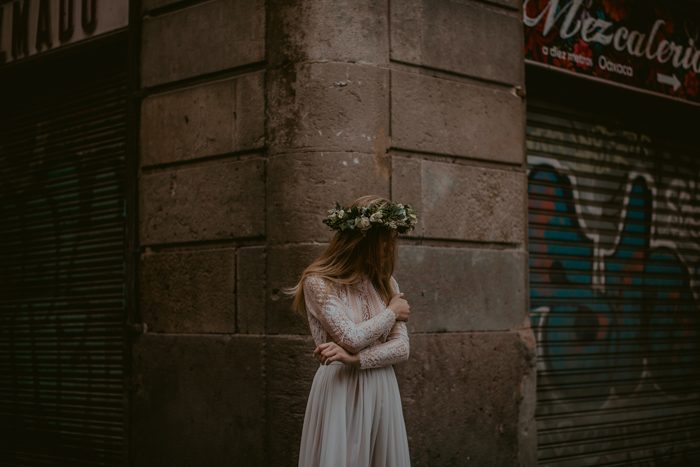 What are you doing to market your business to couples?
Our listing on Junebug is a pretty big part of it, to be honest (we love you girls!), but we have also been focusing a lot on blogging recently since we have moved continents. We also regularly submit our work to blogs for publication, which we have found is one of the best ways for couples to find us.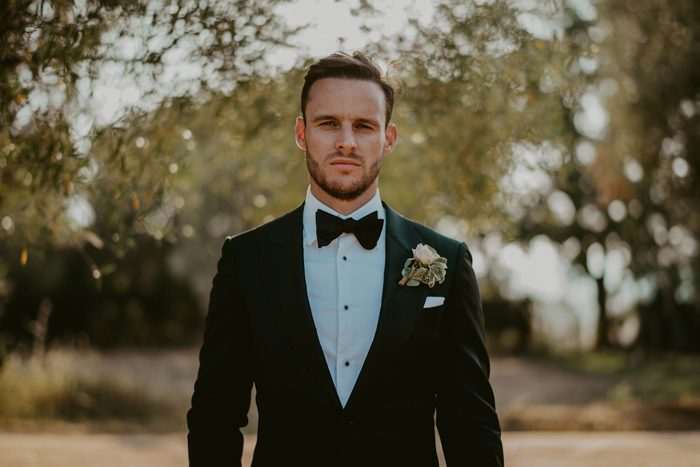 Tell us about an engagement session that stands out to you the most and why.
We did an engagement session with a couple in Vancouver and we ended up going swimming in the Pacific ocean with them, haha. We had this idea for probably two years and had been suggesting it to all of our clients but most didn't really like the idea of getting soaked in the freezing cold water. Well, this one couple loved the idea when we dropped it to them, so we rented an underwater housing, bought a snorkel and mask, and had an awesome time doing something completely new to us.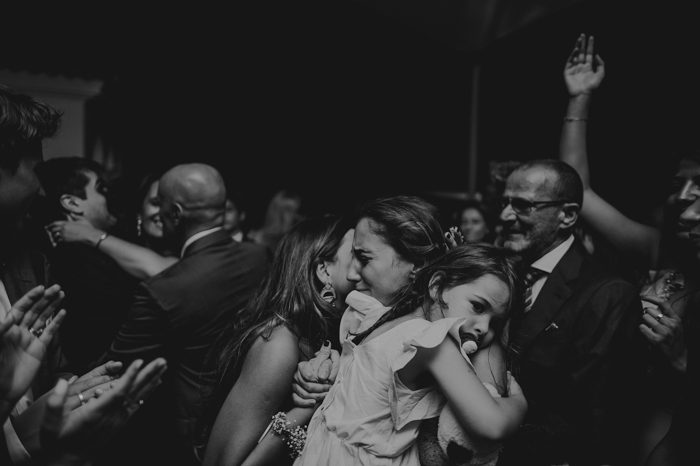 What are your 3 favorite questions to ask prospective clients?
How did you two find each other?
What made you fall in love with him/her?
How did the proposal happen?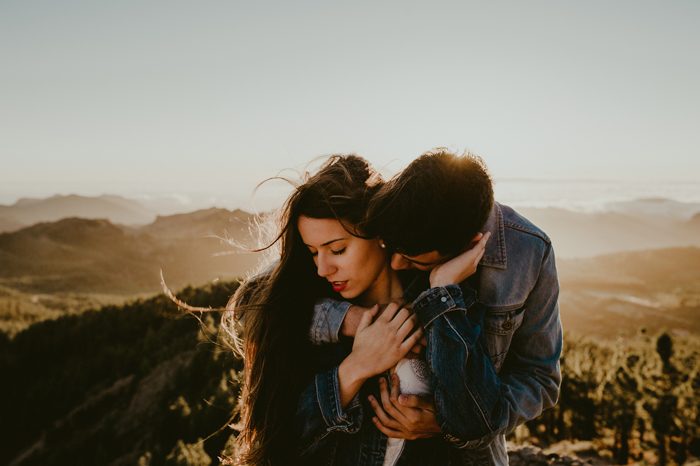 Walk us through how you connect with your couples prior to the wedding day.
With all of our couples, we make it a point to meet with them. Whether it be over Skype or Facetime or in person at a cafe/pub if we can, we like them to see our faces so that we aren't strangers on the wedding day. This way, they can get a sense of our personalities and who we are and vice versa. Sometimes we will do a Skype chat and then we will also meet up in person if it is a destination wedding. We find it's a great way to get all of the questions answered in one go as well, for us it actually saves time. In between that, we are very communicative with our clients via email leading up to the wedding day. Usually a few days before the wedding we will connect via WhatsApp to make sure we are available for them. If it is a destination wedding we will meet up in person a day or so before so that they know we arrived safe and to make sure all of our schedules are in order.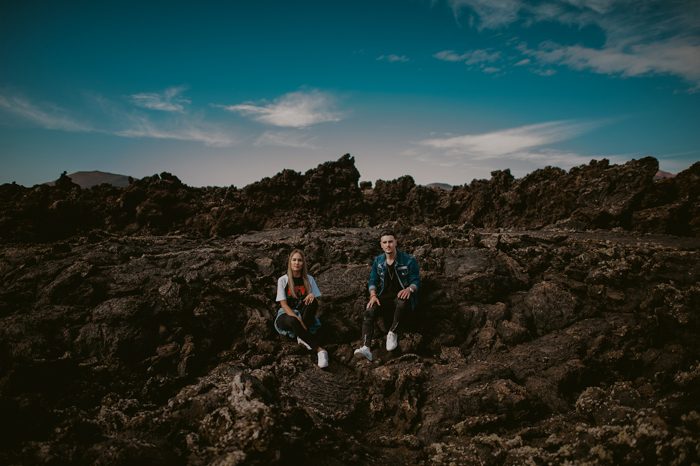 Do you stay friends with your couples after the wedding?
Absolutely! Some of our WhatsApp conversations with former clients are hilarious. We have made some awesome friends that we initially met from working with them.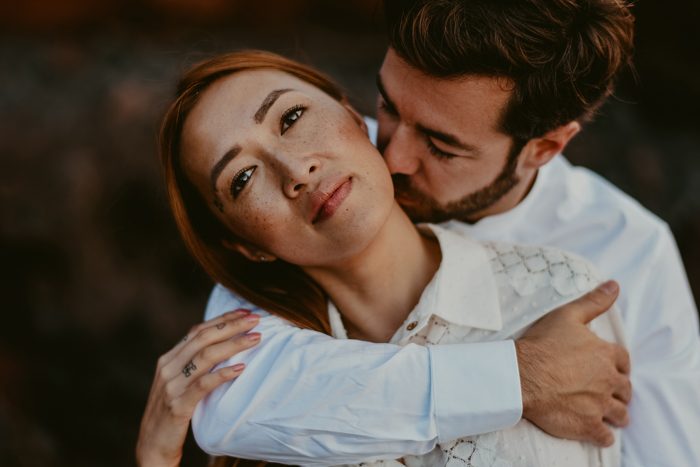 How do you get your clients comfortable in front of the camera?
We just treat them like our friend and talk to them as we would normally a good friend. In the mornings, we usually joke a bit and tell them that we are gonna be here all day so they better get used to it, and how much they will miss their own personal paparazzi when we are gone. We find that being calm, comfortable, and ourselves has a huge effect on our clients, so we try to just be normal with them. We also have a few tricks to help really uncomfortable people relax. Firat of all, we get them to close their eyes, take a big breath, and relax their shoulders. Then we get them to think about the specific muscles in their brow, under the eyes, cheek, and jaw and to let them relax. We find that when people focus on physically relaxing, the mental part will follow right along.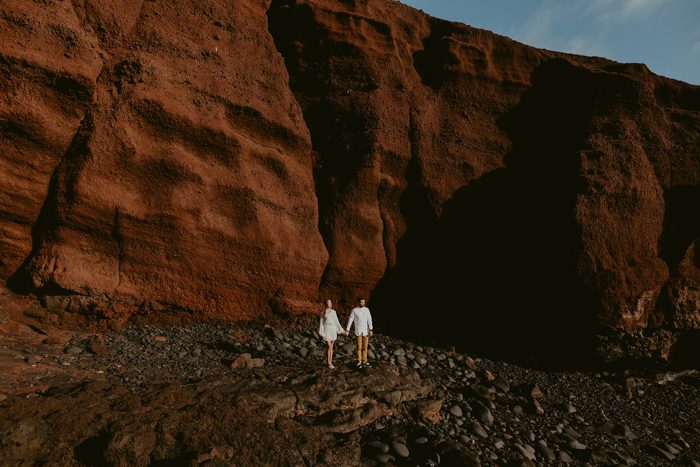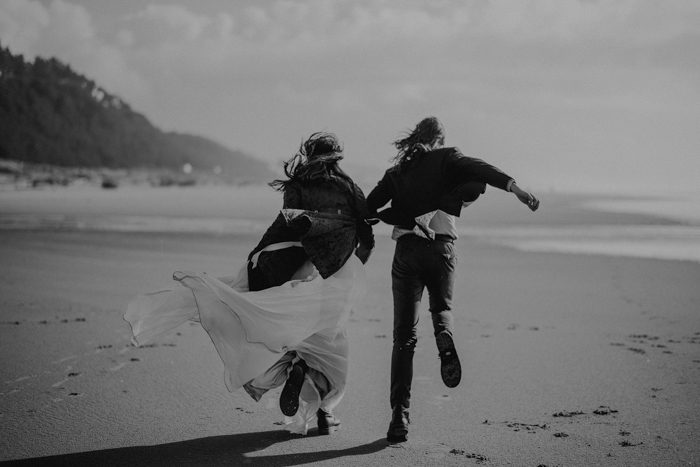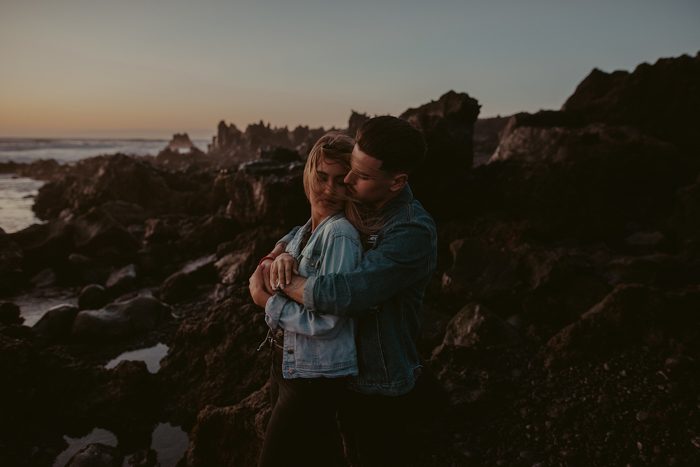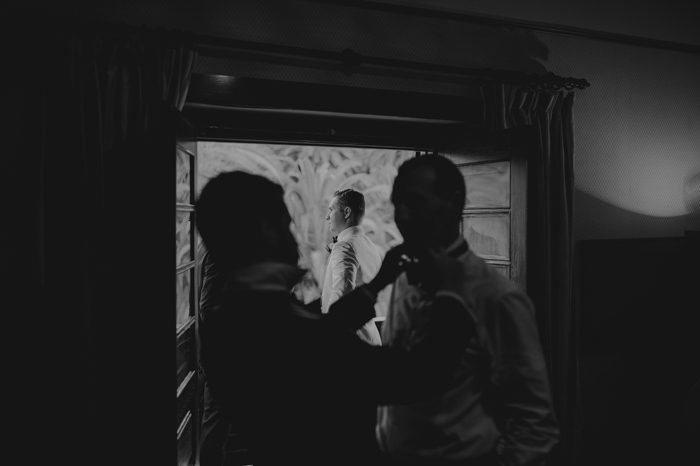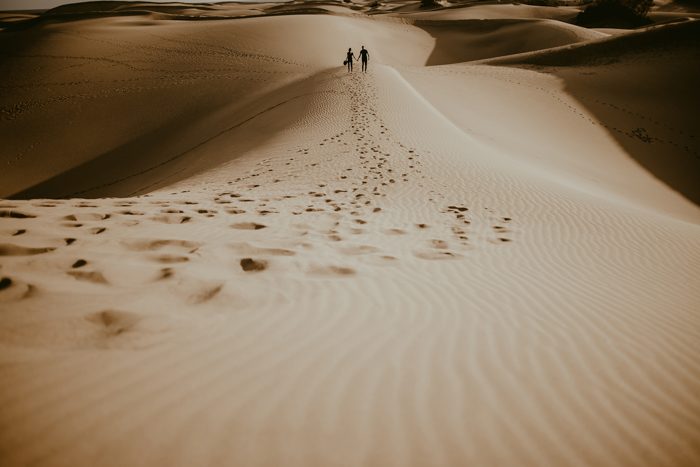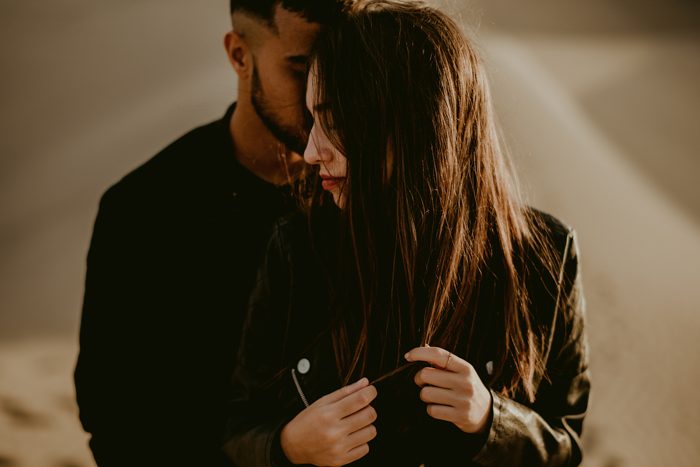 What is your data management workflow?
We have a system of external hard drives for backup, storage, and working purposes. Once photos are uploaded off of memory cards, the RAW files are backed up on multiple hard drives. Once the photos are edited, the finished jpegs are backed up to the hard drives and Dallas will also export the Lightroom XMP files into the backup folders too so that the edits are also saved – just in case one day a hurricane collides with a tornado and spins into an earthquaking volcano causing a superstorm tsunami of lava…. (he can be a bit paranoid about backup).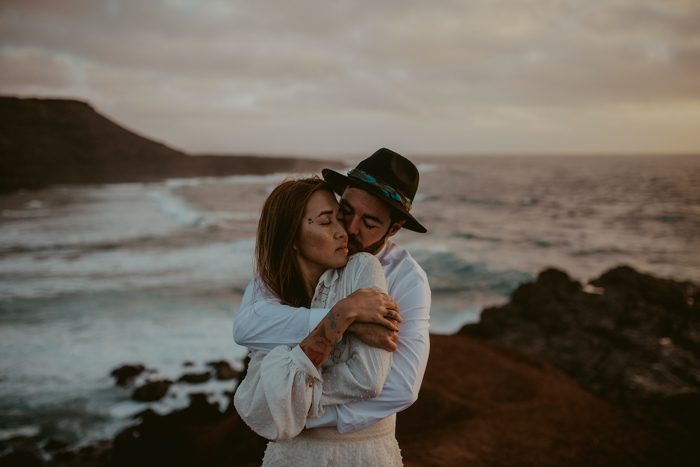 How do you keep your business organized?
Organization is difficult for us. We really should have a client management system but currently, we don't.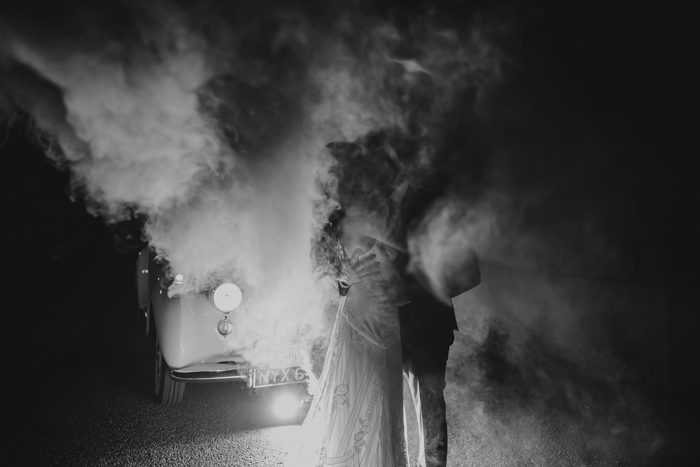 Do you have any tech hacks to have a more productive business?
I wish! I'd love to say something about overclocking CPU's and liquid cooled machines, but I'm not that cool.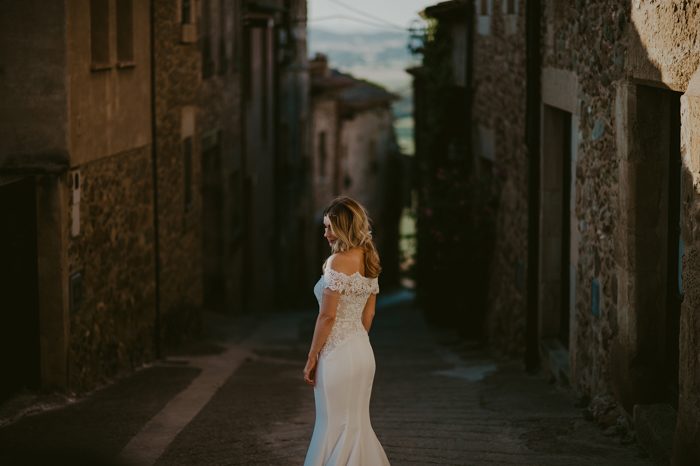 How do you organize/schedule your work week?
Unless we have a shoot we don't really schedule our week, but we are trying to have a more scheduled week. We are going to set aside 1 day a week to go out and explore/enjoy our new city (Barcelona). We are going to set a proper 9-5 work day for days we will work and a day for doing chores, house stuff, etc. We are actually pretty excited about our new schedule, which is ridiculous, but we think it will be good for us.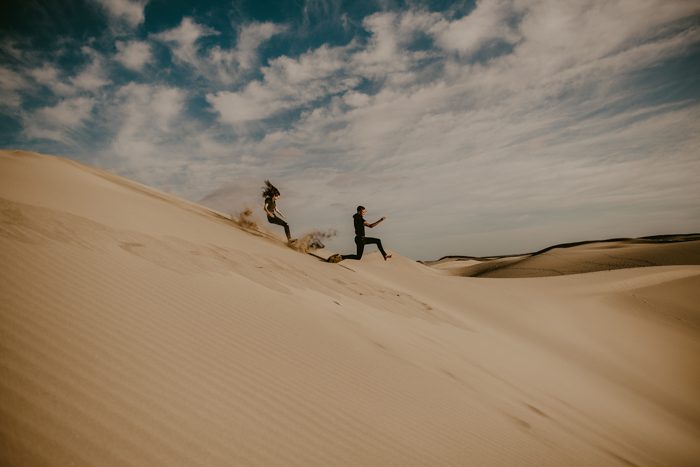 How much of your time is taken up by social media?
Not enough and way too much at the same time. We are not big fans of social media, to be honest, it kinda gives us anxiety. However, we know we need to do it for our business so we do. Problem is that when we get into it we get super addicted and distracted. It's a bad cycle.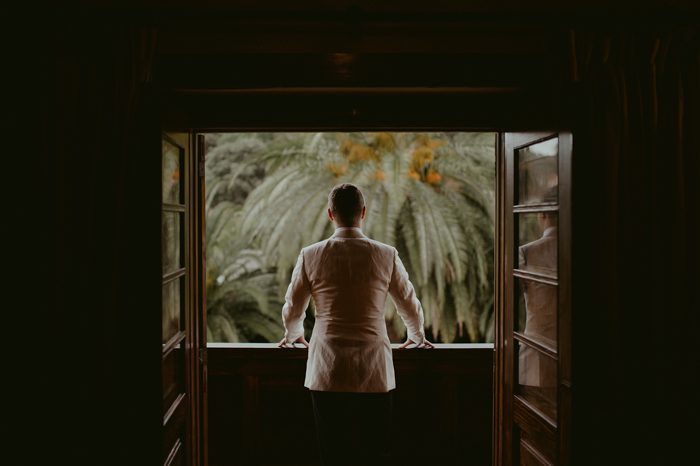 How has social media affected your business?
It has affected it in an overwhelmingly positive way, which is why we continue to work on it. Instagram has been great for us over the years, leading to many client bookings. Others, like Facebook, have had less of an impact overall, but I think social media is almost a necessity for photographers these days, we are no exception.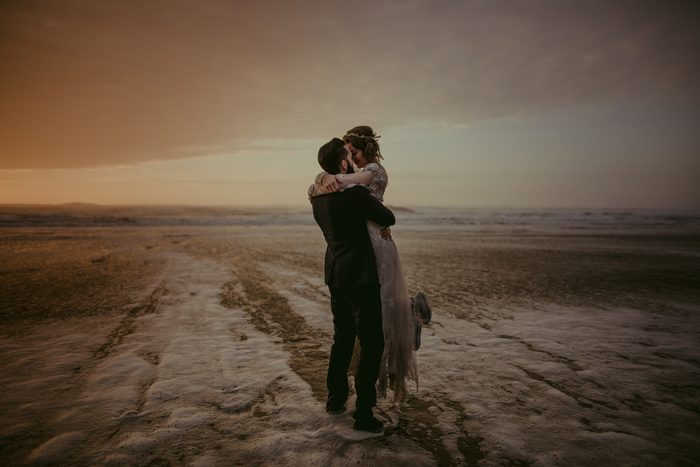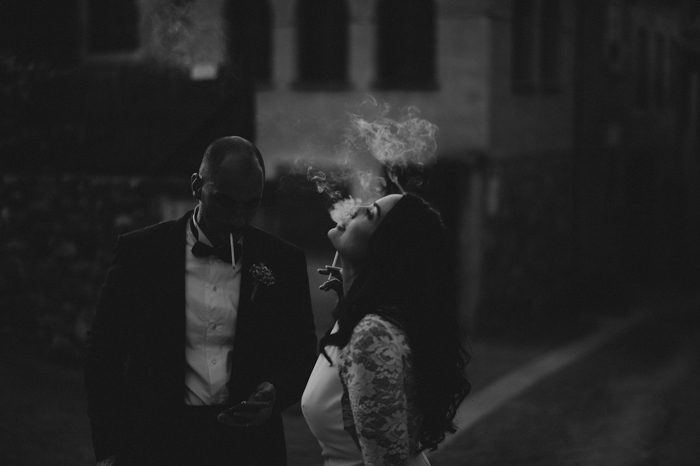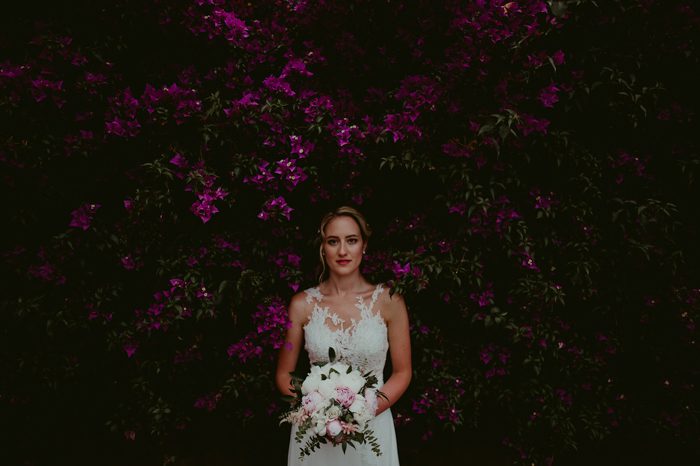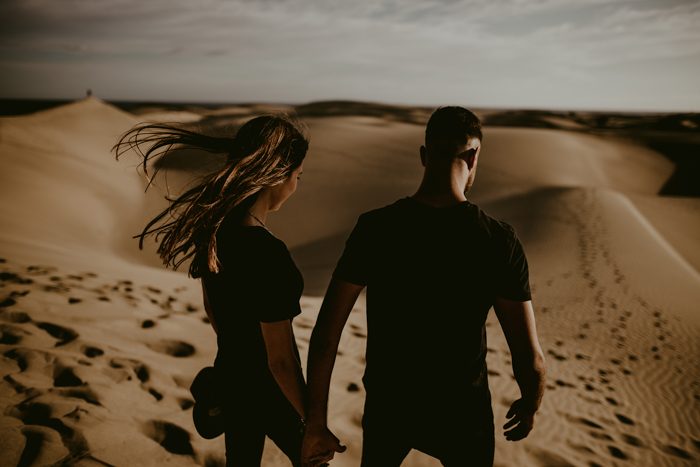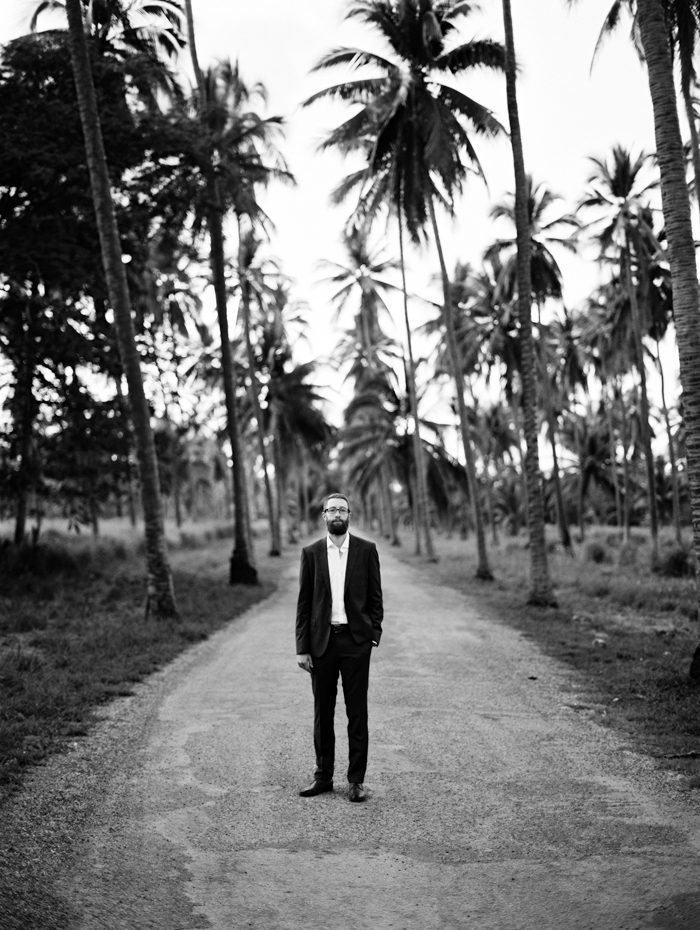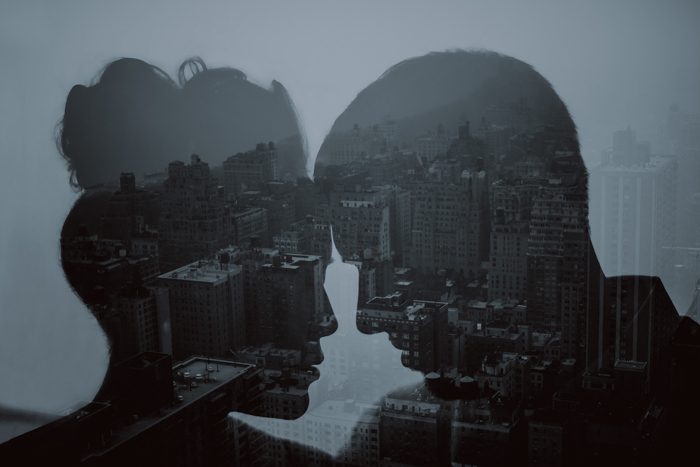 List all of the gear that you bring to your weddings:
Between the two of us, we bring the following:
2 Nikon D750 camera bodies
1 Nikon D3S camera body
Nikkor 58mm f1.4G lens
Nikkor 85mm f1.4G lens
Sigma 35mm f1.4ART lens
Sigma 24mm f1.4ART lens
2 Yongnuo YN560 IV flashes
Yongnuo RF603II triggers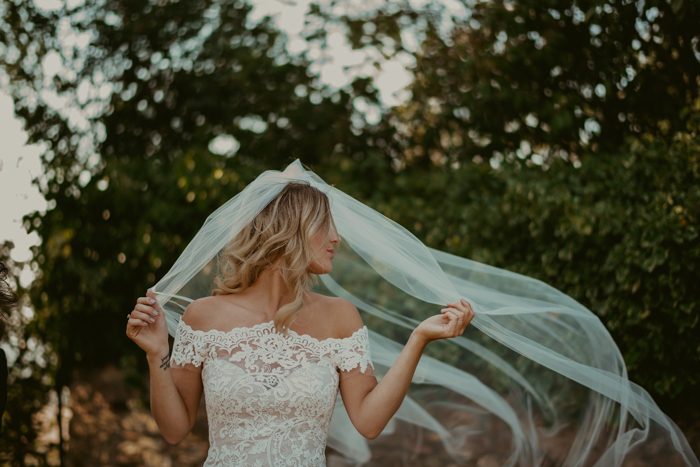 How have you continued your photography education?
To be honest we actually don't have any formal photography education. Sabrina and I are both 100% self-taught photographers. Throughout the years we have had the amazing privilege to be part of some awesome workshops, so it has been great to see and learn how others in the industry work and to learn from them.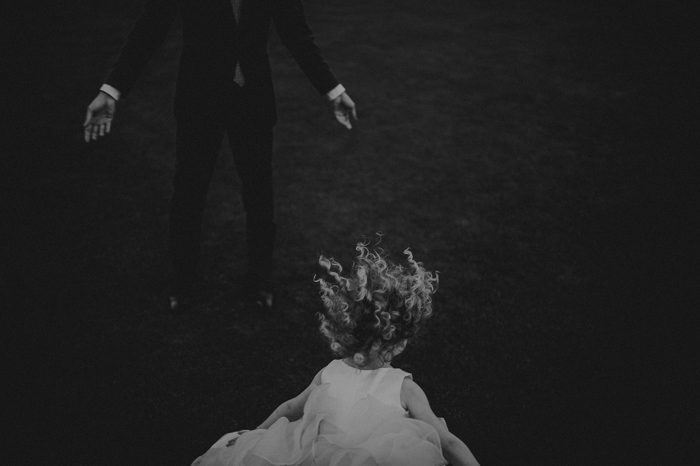 Do you have any bucket list locations that you hope to shoot at one day?
We would also really love to shoot in Sri Lanka and India one day. We would love to photograph on the Isle of Skye in Scotland one day too.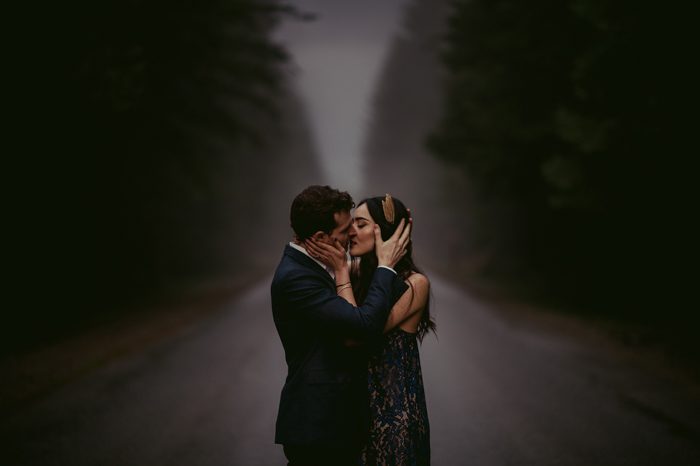 What is your favorite image that you've taken?
Dallas: I love this shot because it was exactly what I wanted to capture, but also unexpected for me. We saw this location as we were driving and we just had to stop, it was at the end of an engagement session but the light was just beautiful. Sabrina had an idea for a photo and she set the couple and directed them, she shot close with a wide angle and I hung back and waited for a moment. I ended up getting this shot and I love it because it has so much of both Sabrina and me in it. (above)
Sabrina: This was just a candid moment and I love the way it feels. (below)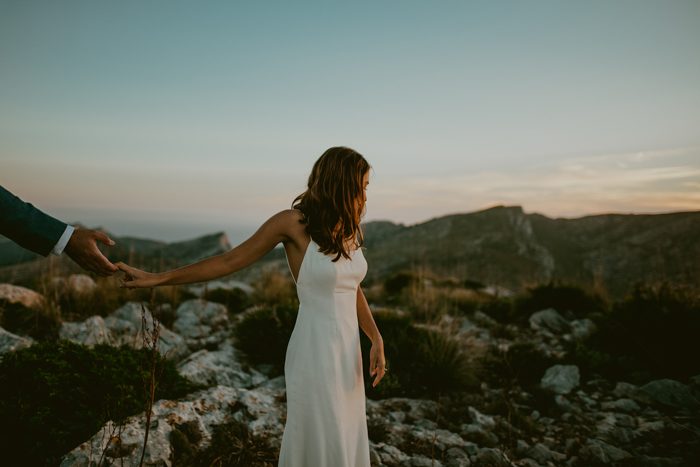 Do you have any advice for those who are just beginning to pursue a photography career?
"Listen carefully to first criticisms made of your work. Note just what it is about your work that critics don't like – then cultivate it. That's the only part of your work that's individual and worth keeping." I didn't say that, John Cocteau did, but I put it here because I can't say it any better.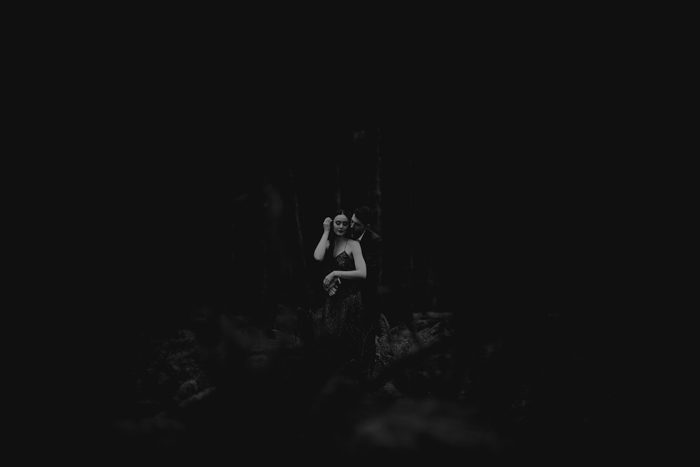 Describe your editing process?
I (Dallas) import, rate, and cull all within Lightroom (I know, it's a slow, inefficient and probably downright bad way to do it, but it's just what I'm used to). Usually, I spend the first half hour or so finding a look that I like for the day, then I create a preset based on that. I edit each photo individually by applying my main preset and then tweaking white balance and other basics as necessary. I sometimes use presets from other photographers but they are always heavily changed, I don't ever do one click edits, it's just not me. When I use a preset from someone else I am mainly just looking for the color tone that it will give me, because editing HSL is a pain in the butt. Lately, I use a lot of graduated filters and radial filters to adjust areas of the image that I want to be better and finish the photo off.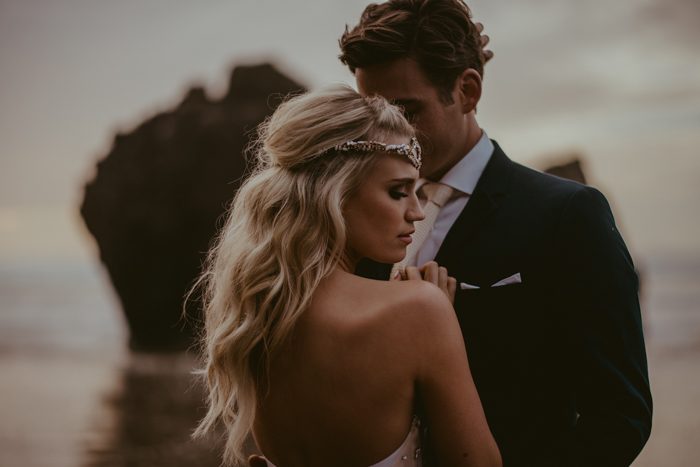 What software/applications could your business not live without?
Definitely Lightroom, that is one of the major workhorses of our business. We also love Photoshop, SmartAlbums, and Jpeg Mini. Most of our clients are now overseas so we depend a lot on Skype and Facetime for client consultations as well.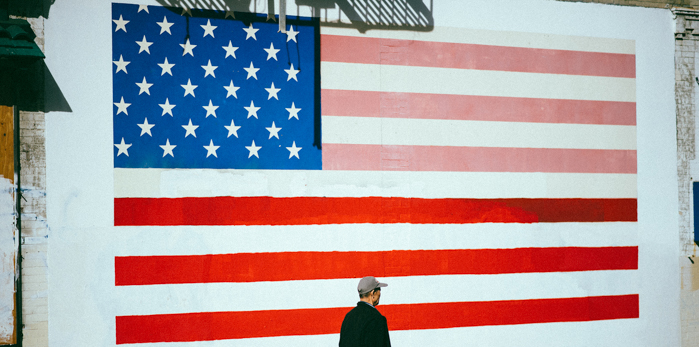 What gear would you recommend for a beginner photographer (camera body, lenses, etc.)?
We really love the Nikon full frame cameras, but honestly, we have been playing around with the latest Fuji X cameras recently and they are absolutely brilliant. They are affordable, lightweight, fast, and SUPER fun to shoot with. I would suggest the Fuji XT-2 or X-Pro 2, and the 16, 23 and 35 f1.4's and the 56 f1.2 are all brilliant.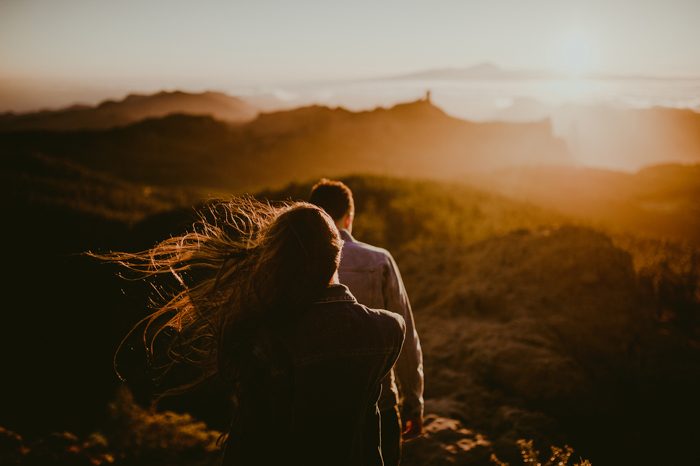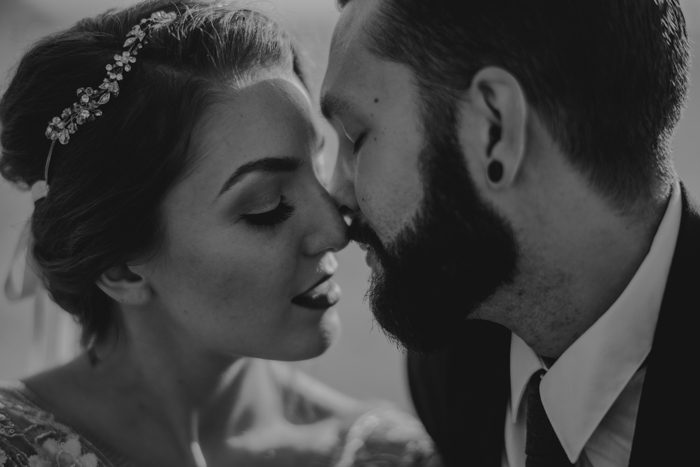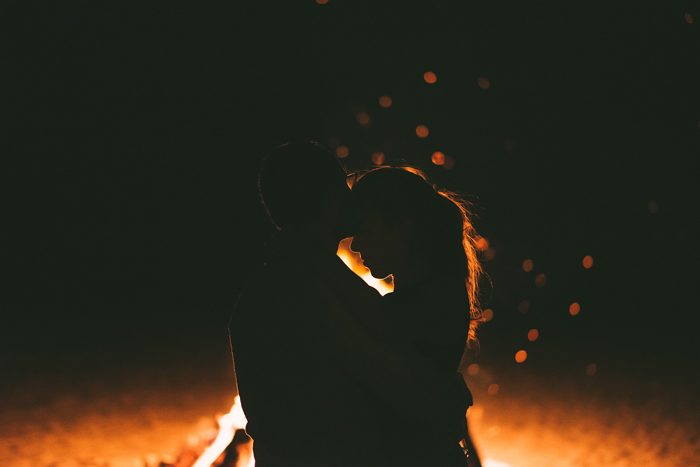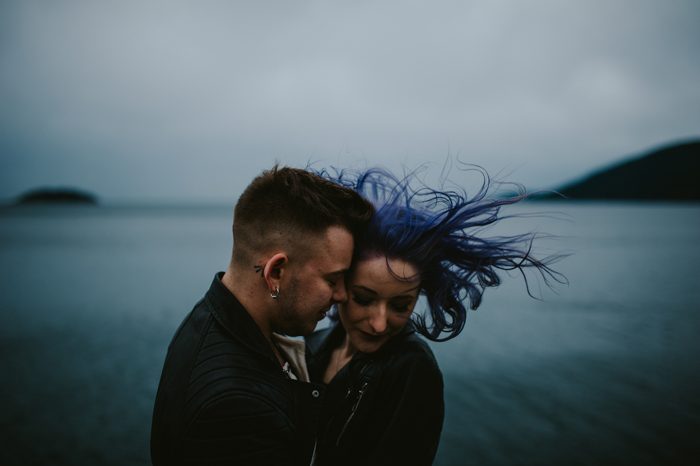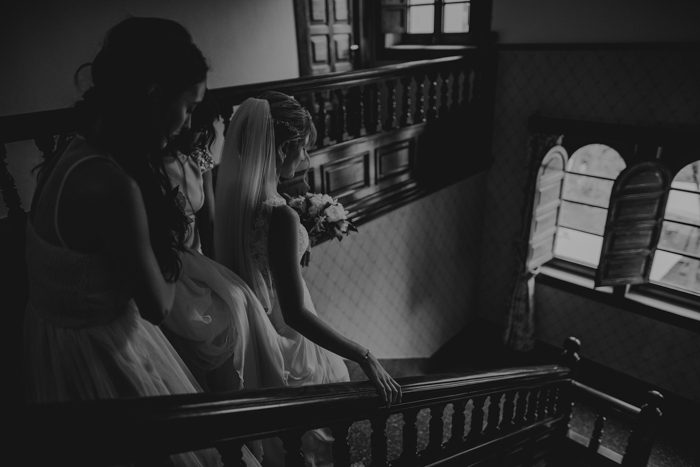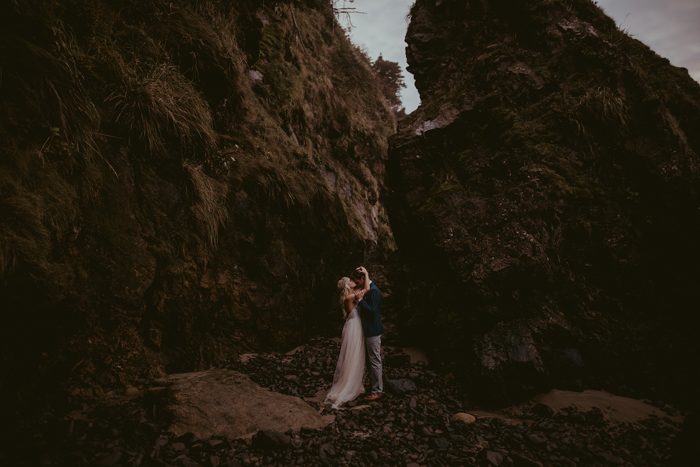 What's playing in the background while you edit?
If it's Sabrina, it'll be a mix of surf rock, The Rolling Stones, weird but awesome indie stuff. Right now I'm (Sabrina) obsessed with the Soundtrack from the film "Her", Maxence Cyrin, Leonard Cohen, The National, Flume, and Childish Gambino. If I'm ever finding a hard time concentrating, which is all the time, I listen to Song on the Beach by Arcade Fire or Maxence Cyrin – Where Is My Mind (obviously all over the place – haha!). If it's Dallas, it will be either near heart attack-inducing trap remixes or some hilariously crazy conspiracy theory video that he came across on YouTube.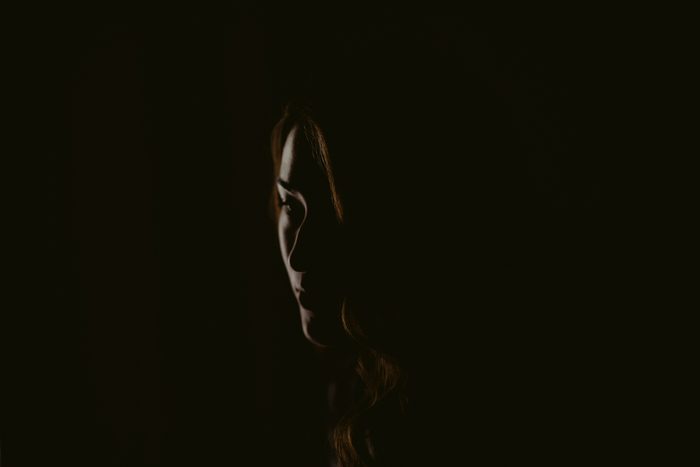 What's your biggest pet peeve in the wedding industry?
Pride, egos, and imposing strong opinions on others. People who insist that their way of doing things is absolutely the best and proper way, and that others who do things differently are deserving of criticism and judgment. Also drama, we keep out of that stuff.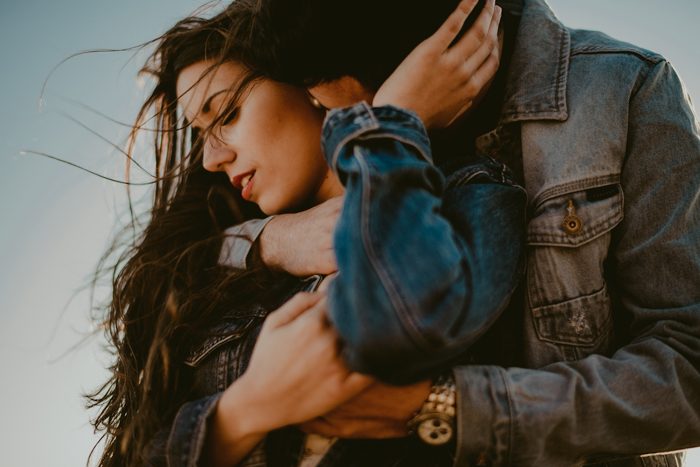 Best advice you've ever received about being an artist, business person, or happy human?
Dallas: Don't let the bastards get you down.
Sabrina: I am partial to "there's no fear in love." When times get tough I try my best to remember that.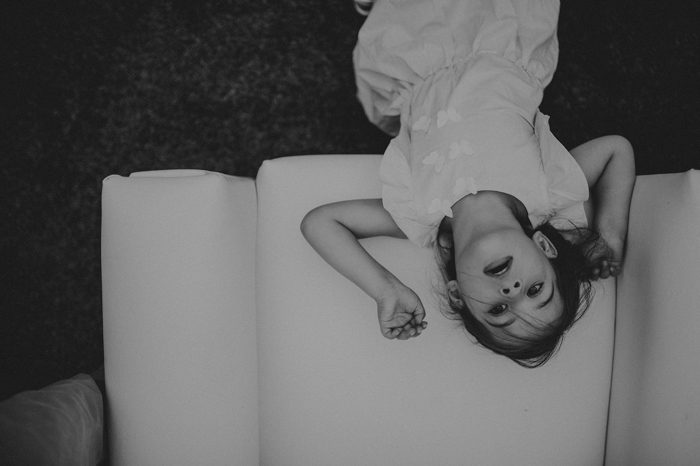 What's next for your business?
Well moving from North America to Europe was a pretty huge thing for our business, so what's next will be just getting more grounded here in Spain and working more throughout Europe.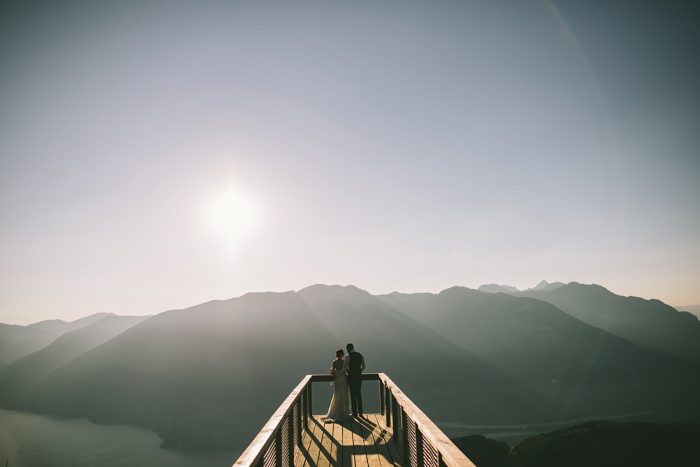 Is there anything you want readers to know about that you're working on or where they can learn more from you? 
Yes! We have recently started offering mentoring sessions and one-on-one workshops with photographers, and we are super excited about it. We have been doing online one-on-ones for those who aren't in our area and we have a range of different options depending on what they are interested in learning from us. We also offer one-on-ones in person where we will set up a photoshoot as well so that people can see how we work in real life. Check out www.dallaskphoto.com/workshops/ if you would like to get in touch with us and book a mentoring session or one-on-one.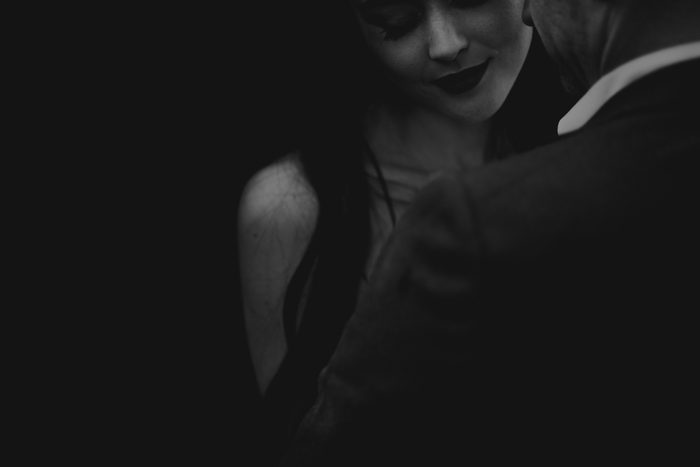 Where can people follow you and your work?
Well, of course, you can check out our blog and portfolio at www.dallaskphoto.com. We are also on Instagram and Facebook. Dallas also has a page on Steemit that you can check out!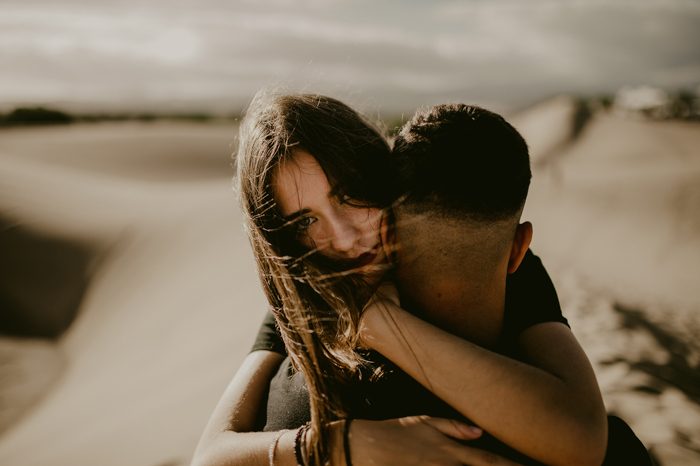 A special thank you to Dallas and Sabrina for being a part of our Spotlight Interview series! Wanting to know more about your favorite photographers? Take a look at last month's interview with Sara Rogers!