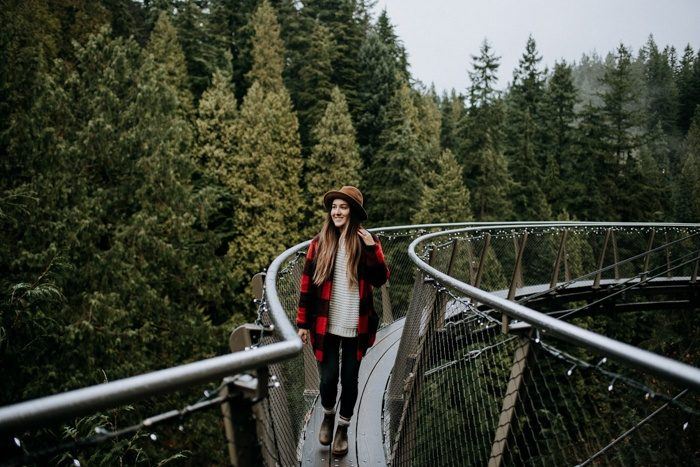 all photos by Sara Rogers
Wedding photographer Sara Rogers is our pick for this month's Spotlight Interview series! We are loving her genuine, open answers in regards to running her business, some industry pet peeves, and personal and business goals. Sara's images are timeless in her editing and modern from her framing and composition, and it's clear that she pulls inspiration from nature and filmmakers by the way she executes each session and wedding.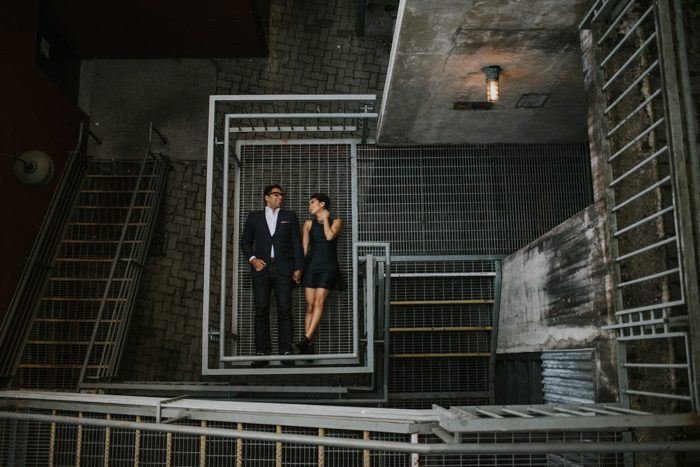 Introduce yourself! – How long have you been shooting and how old is your business?
I've been shooting for about five years now, but have been doing weddings for the past three years.  Before I quit my day-job (as an Interior Designer) I was doing a lot of second shooting for other wedding photographers and basically photographing anything and everything that I could to gain more experience.  Now I solely shoot weddings, elopements, and couples and I absolutely love it and couldn't imagine myself doing anything else!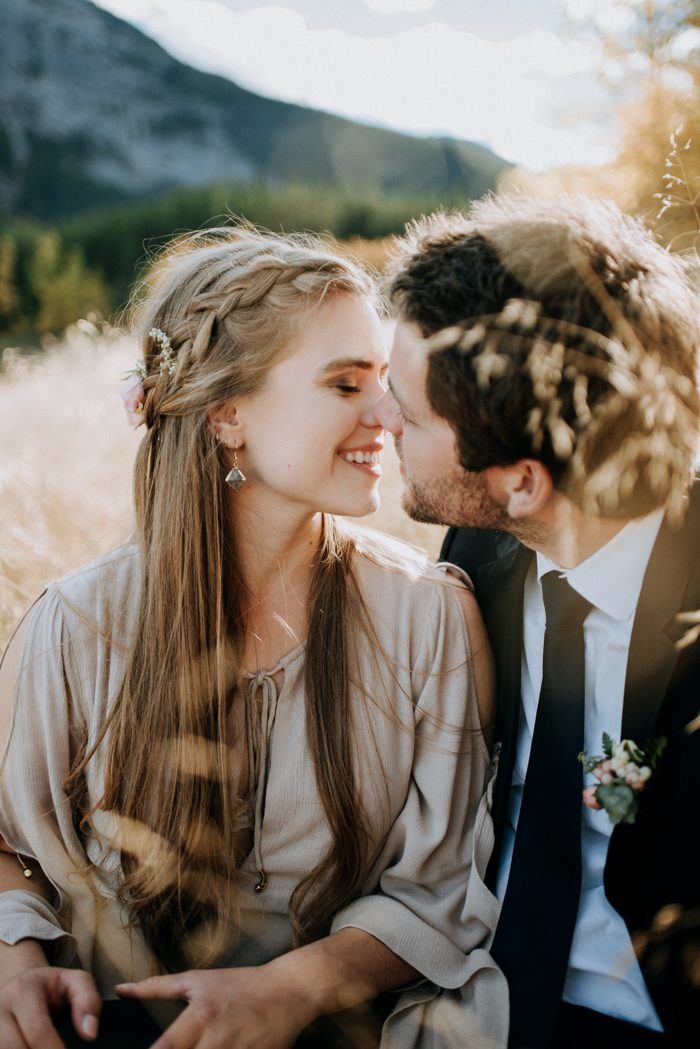 Describe an average day for you.
I'm not a morning person (my husband would agree strongly with this) so having a more flexible schedule is really great for me. When I wake up I answer emails in bed while I snuggle with my pug, Maddy. I usually take a break to go for a walk and grab a tea. When I get home I start editing, blogging, and planning social media posts. I work until about sixish when my husband gets home and then we usually go to the gym or out for a walk.  We always spend the evening together, because it's super important for me to have time with my family. Once my husband, Jaimie, goes to bed, I'll usually work until 11:30ish. This schedule works well for me because I like breaking the work into blocks of times rather than sitting in front of the computer all day.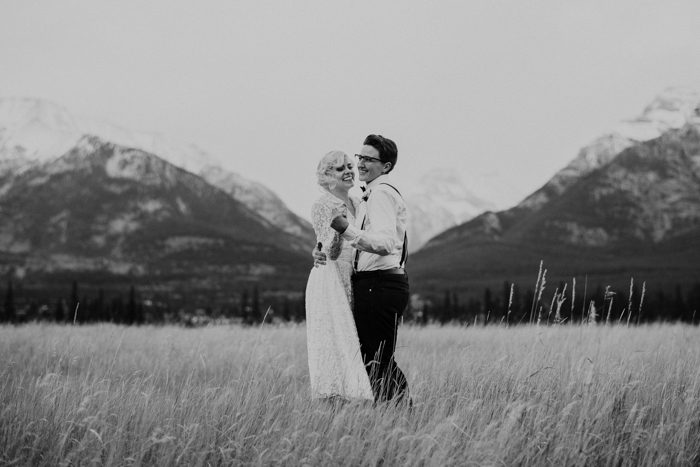 Where do you find inspiration?
Everywhere! I love being in the outdoors and am always dreaming up new ideas when I'm out in nature. I love reading, looking at magazines, art and movies, and traveling, all of which have influenced me a lot.  I am also inspired by other photographers of all different genres, not just wedding photographers. In fact, I try not to look at other wedding photogs too much as I find myself falling into the comparison game or being influenced by what is trendy. I want to use inspiration to spark new ideas and create work that doesn't look like everyone else's.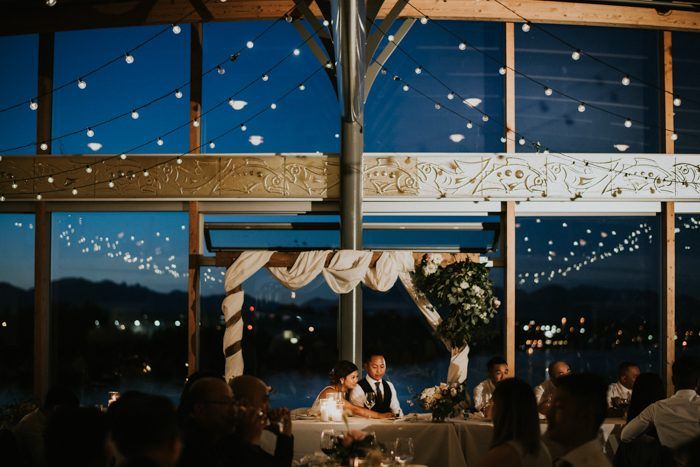 Is there any specific figure/person who has influenced your work?
So many!  Wes Anderson (of course). I love the minimalism and symmetry in Maria Svarbova's work. I am super inspired by conceptual artists like Rosie Hardy. I love the drama and unique perspective of wedding photographers like Oli Sansom, Rafal Bogar and Muse and Mirror. I'm also a huge fan of shows like Stranger Things, A Series of Unfortunate Events, and Game of Thrones; the way they play with light, shadow, colour and framing constantly influences my work.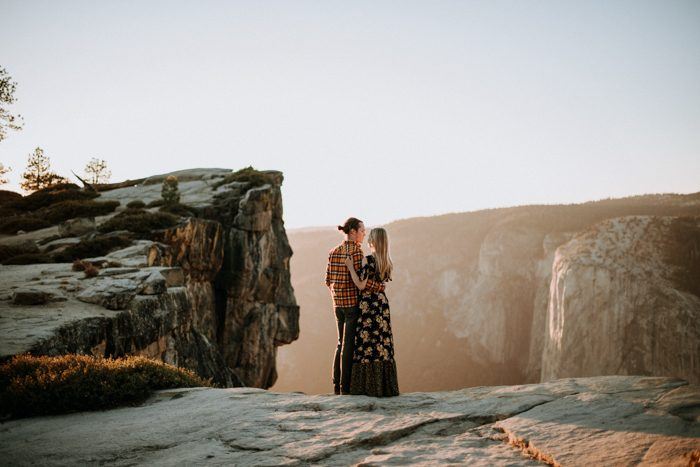 What achievement, moment, or success are you most proud of?
I was so excited when I got my first few print features! Blogs are amazing but seeing my work in the pages of a magazine was such great validation for me. I was also so proud to have one of my images selected in the Junebug Best of the Best Engagement contest last year!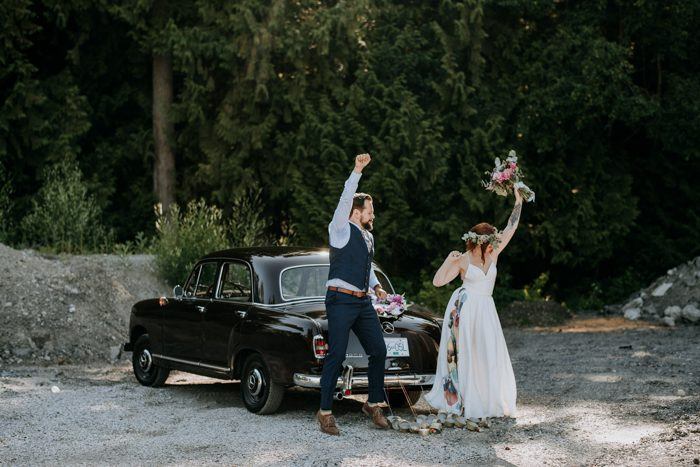 What's a goal that you're working towards?
A professional goal of mine would to someday be nominated for Rangefinder 30 Rising Stars (three more years, fingers crossed!). Even though I know contests and awards aren't that important in the end, it would be an incredible measure of success to be recognized in the same arena as people whose work I really admire. A big personal goal for me this year is to spend less time on social media and more time actually connecting with people face-to-face.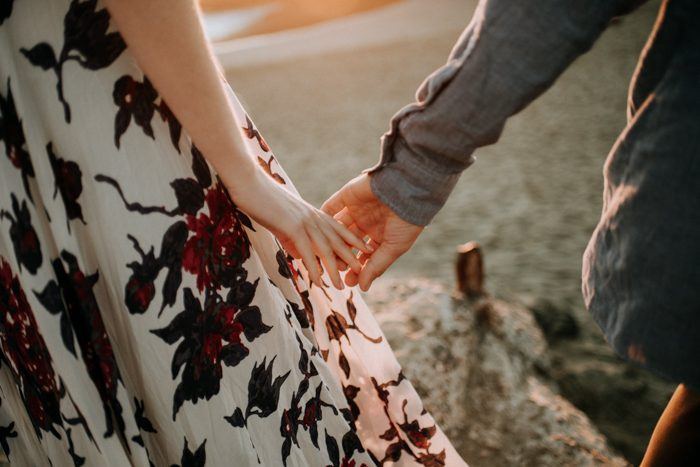 If you could go back and tell yourself anything during your first month of business, what would it be?
Care less about what people think of you and just do your own thing. This is something I actually still try and remind myself all the time.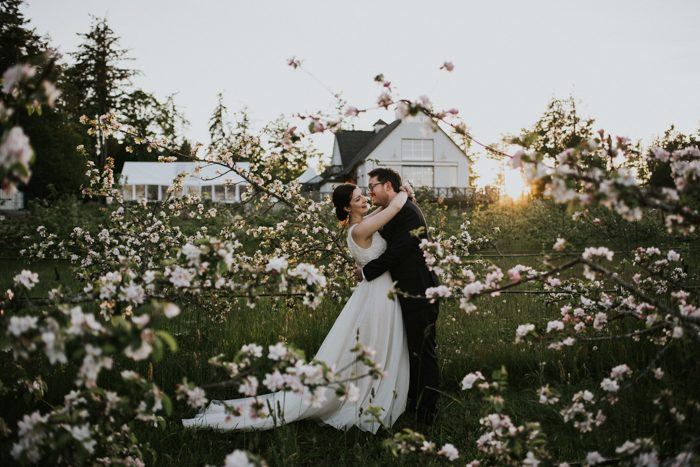 What's your favorite image of yourself? What's the story behind it?
One of my favourite images is actually of my husband, Jaimie and I, in Yosemite National Park.  It was taken by The Hearnes, who happened to be there at the same time as us. You can't see our faces but I think it encapsulates the spirit of adventure that we both share and what keeps our relationship strong.  It was probably one of the top five sunsets I've ever witnessed in my life, it was just so magical.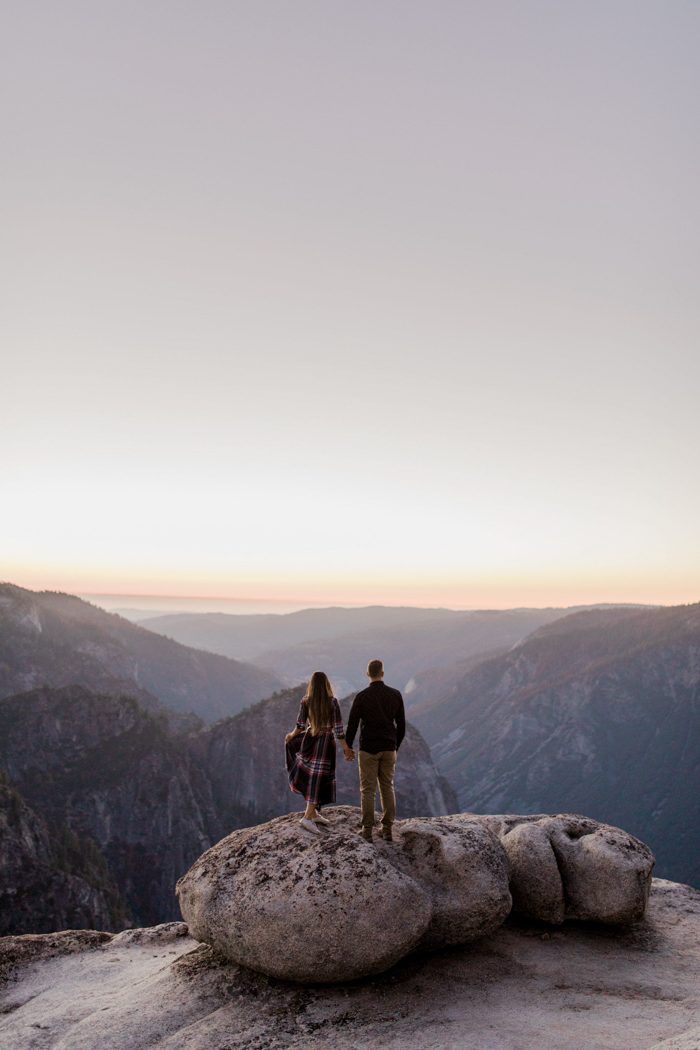 photo by The Hearnes
What's your favorite part of the wedding day to capture?
Probably the dance floor actually!  I love capturing movement and people tend to let loose and show their real personalities on the dance floor.  Kids and grandparents are always doing something hilarious and amazing at this point of the night. The bride and groom and their guests are so relaxed that I find I can actually be a lot more unnoticed and capture more candid moments because they aren't focused on my camera.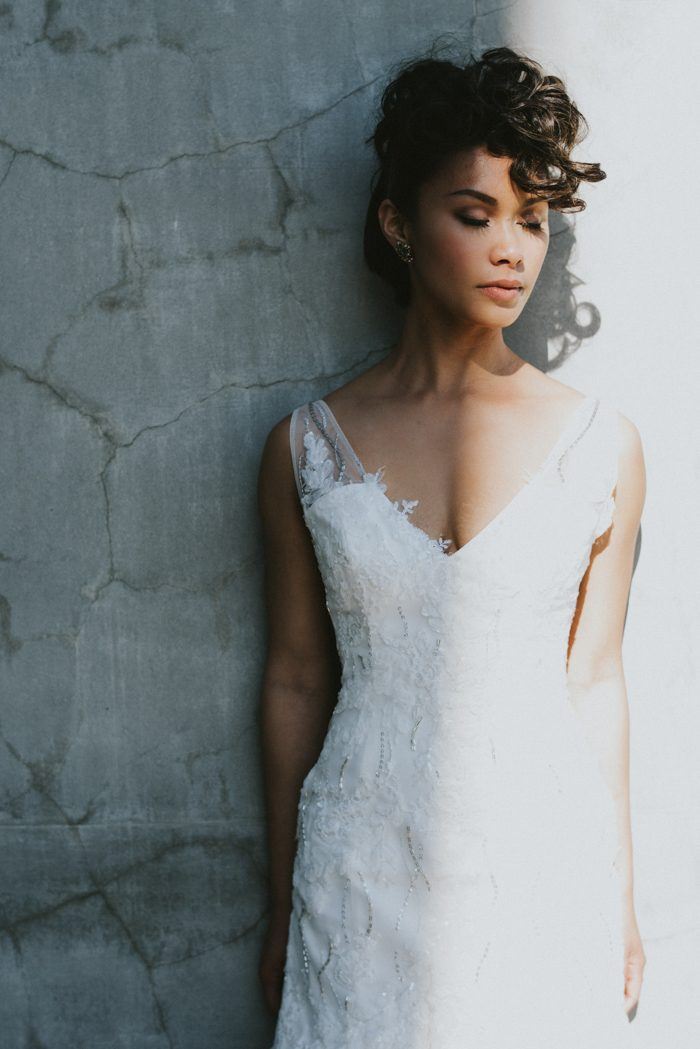 How has witnessing so many weddings impacted your life/outlook?
It's such an amazing job when you think about it. Every wedding is so joyful and special, I never get bored of it. It is also so important what we do, capturing memories for people. It definitely makes me appreciate that I'm lucky enough to do something that I love, there are so many people I know that are working to pay the bills doing a job they don't really like. I think it's just made me a happier person in general!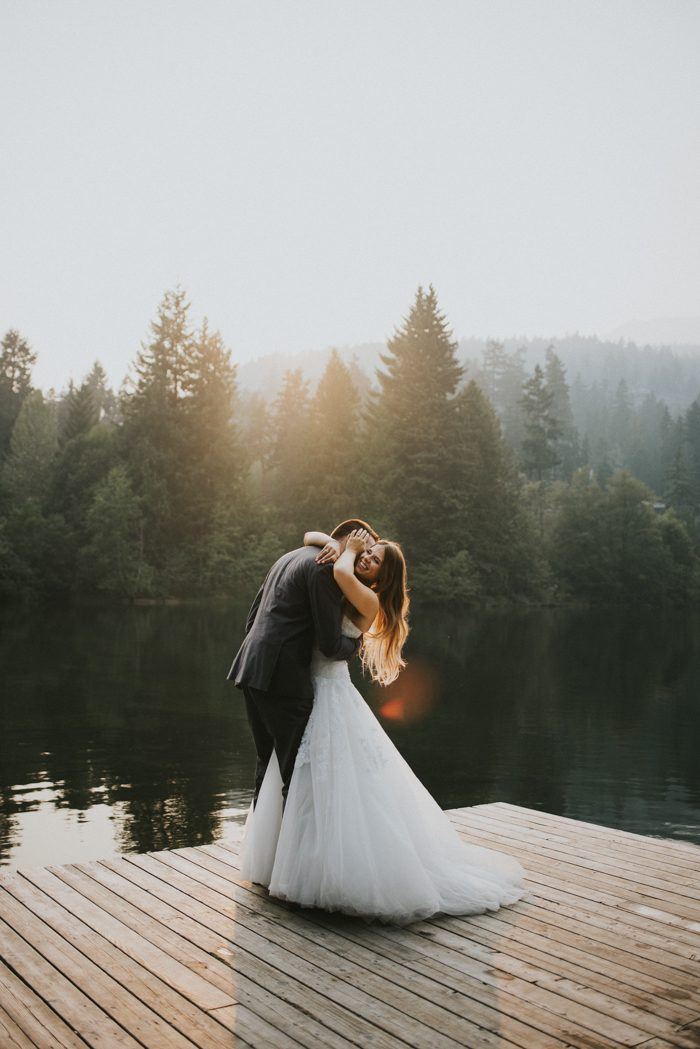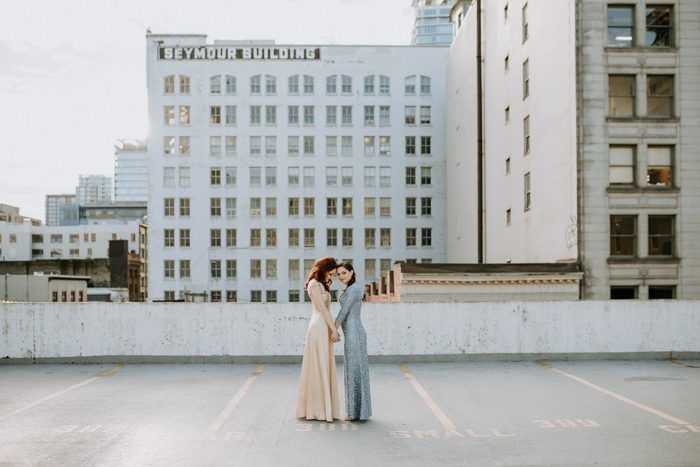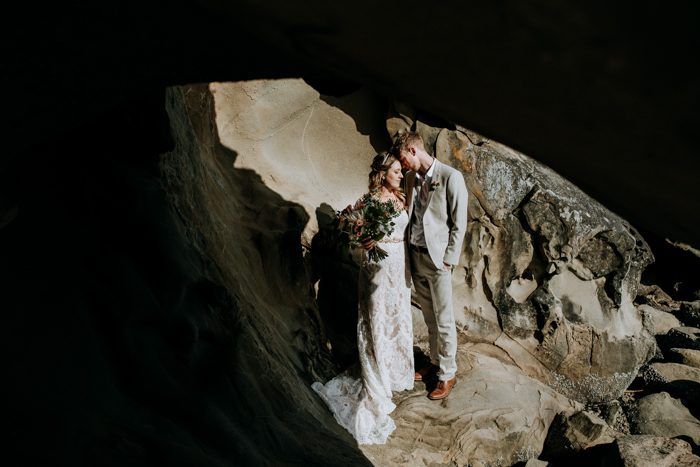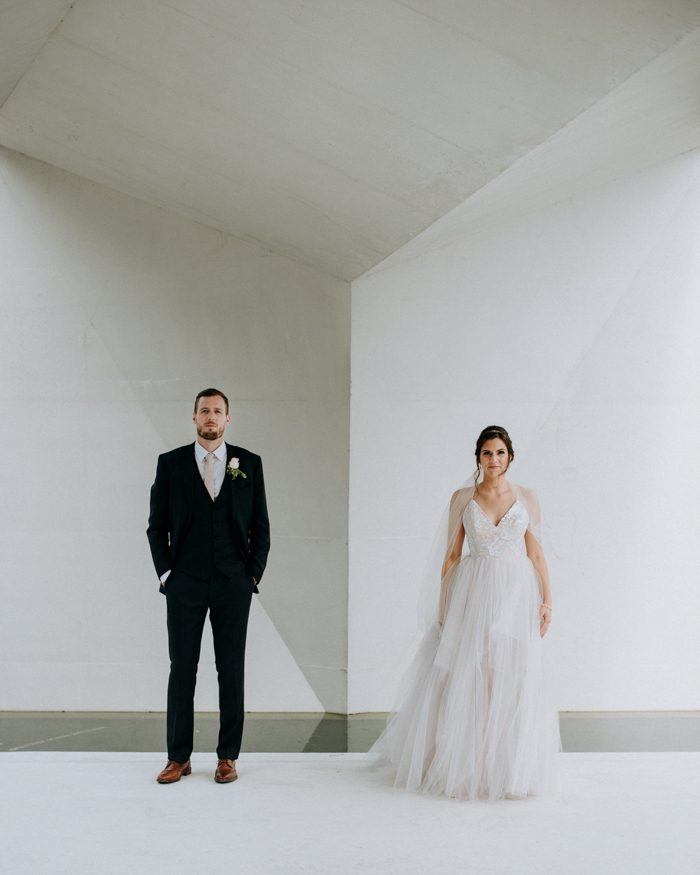 What are you doing to market your business to couples?
The majority of my business comes from word of mouth and SEO. I am really focused on the client experience from beginning to end, and as a result, most couples I work with are happy to refer me. I also have built a large network of photographer friends locally and we swap referrals. I submit work to blogs often, and I find this is a great way to market yourself, as blogs are really good at promoting your content not just on their site but also on their social media channels.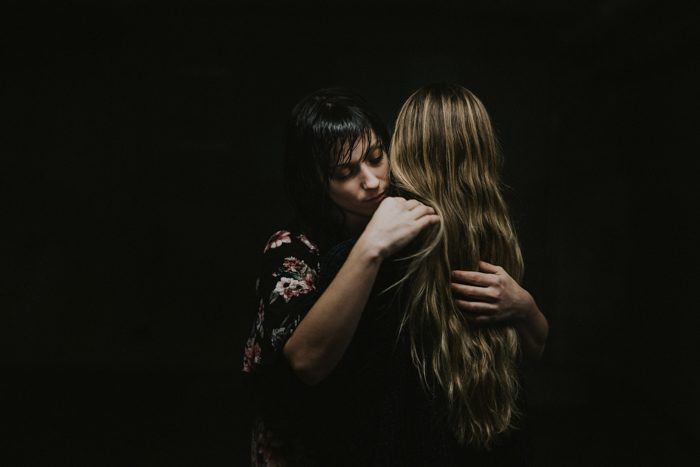 Tell us about an engagement session that stands out to you the most and why.
Not an engagement session but an in-home couple's session I did with the most amazing women, Lorenza and Ilenia, would be one that stands out as very special. These two are Italians who moved to Canada to live in a place more accepting of LGBTQ couples. I actually met Lorenza on Instagram and asked her if they would want to shoot with me sometime and we set up a session in their new apartment. These two were so natural in front of the camera, so obviously in love, that it made the session flow so smoothly. We've become friends since the shoot, and in fact, they had my husband and I over for dinner and cooked us authentic Italian pasta and risotto!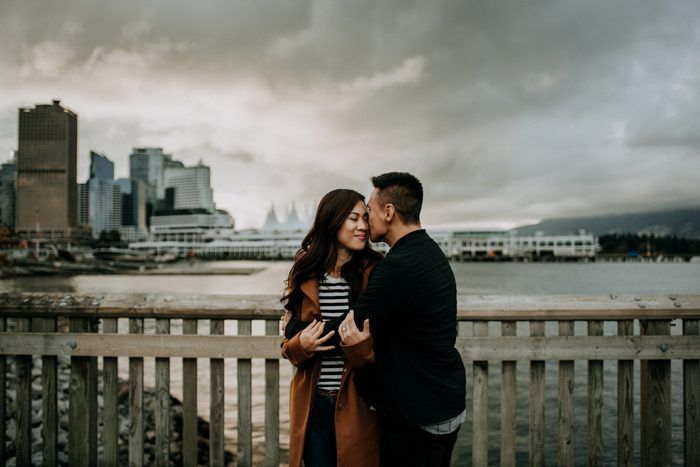 What are your 3 favorite questions to ask prospective clients?
First, I find out how they met or ask them what initially attracted them to the other person, I like to hear how they talk about each other. It's great to see what kind of connection they have and will tell you a lot about how they will be as clients.
I ask them to describe their vision for their wedding. I want to work with couples who have a unique, personal vision for their day and are not focused on anything super traditional or fussy but instead are planning a down-to-earth celebration with their favourite people.  
Why me? I think it's important to find out what about your work the couple loves and how much they value photography. Not for the ego boost, but so you can do the best possible job for them by understanding their vision.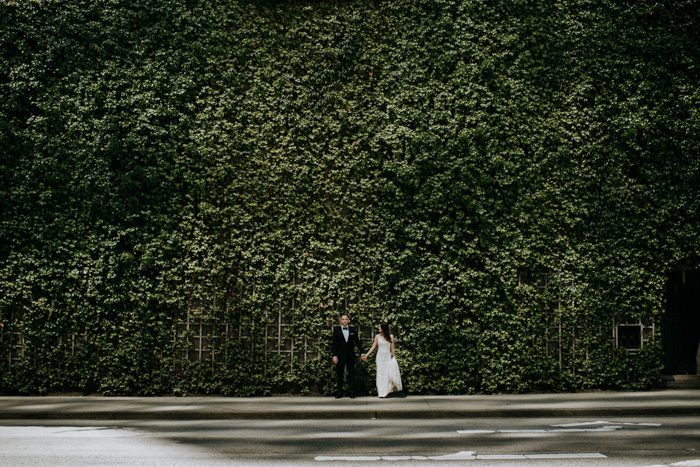 Walk us through how you connect with your couples prior to the wedding day?
I meet with all of my prospective couples before booking to get to know each other and find out if we'd be a good fit for each other. Once they decide to book I send them a client guide which has tips and tricks to help them plan their wedding. I usually check in with them a few times before the big day to help them with their timeline or refer them to any vendors they might need. I also do engagement sessions with the majority of my couples because it's a great way for them to get comfortable with me prior to the big day. Once the wedding day rolls around, I'm just a friend with a camera and they are able to relax and trust me!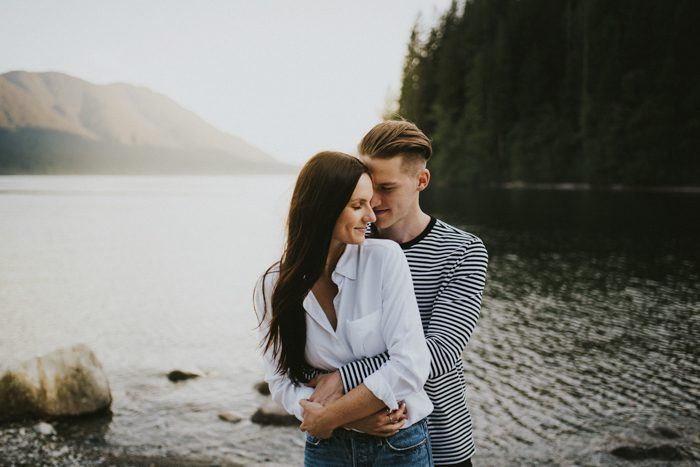 Do you stay friends with your couples after the wedding?
I stay in touch with a lot of my clients through social media and do connect with some of them after their weddings.  In fact, Jaimie and I just visited some former clients (now friends) in Denmark where they moved after their wedding. Just another reason why this job is so incredible!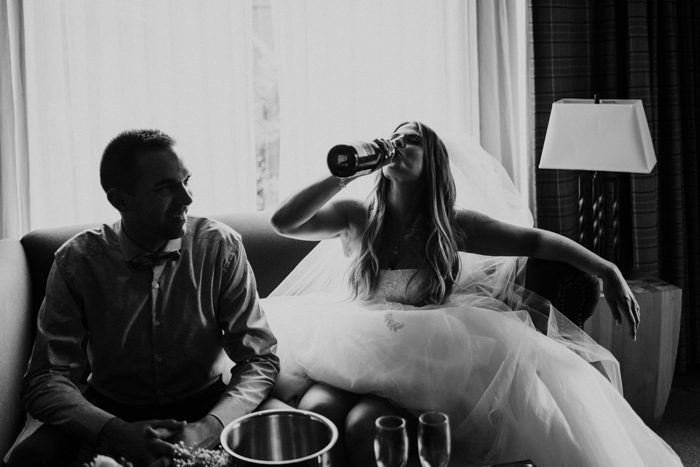 What are you doing with your branding to attract clients?
I just went through a rebrand and I'm so happy with how it turned out!  My old branding didn't stand out amongst the masses (a mountain logo, so original!), so I really wanted something fresh with my new branding.  My goal was to keep it minimalistic, modern, and artistic (similar to my work). My new tagline "Unique Stories of Love and Light" was something my designer, Rayvn, came up with and I think it's perfect – it really speaks to my work!  Every part of my branding is cohesive and thoughtful and is meant to show that what I provide is a little bit different from everyone else.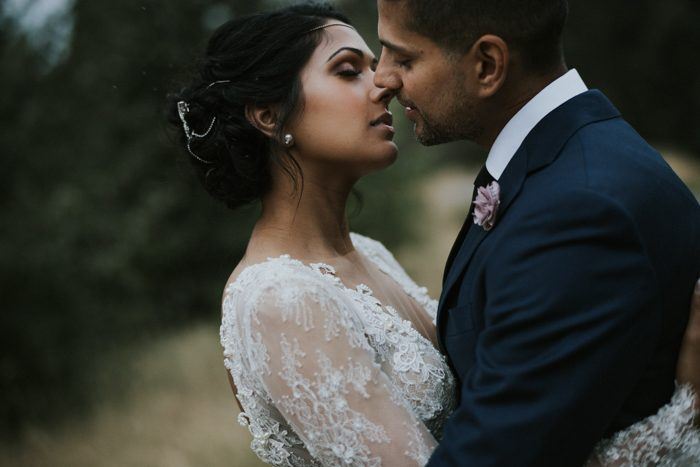 How do you get your clients comfortable in front of the camera?
Sometimes before an engagement session, I meet the couple for a coffee to just chat, I find this helps transition into the session. When we start shooting, I start off with action right at the beginning (running, walking, dancing) so they start to get comfortable moving and burn off their nervous energy. The end of the session is when I get more intimate, quiet photos. I also try and joke around with them and not take myself too seriously, because I find it's easier for them to get comfortable if I am relaxed as well.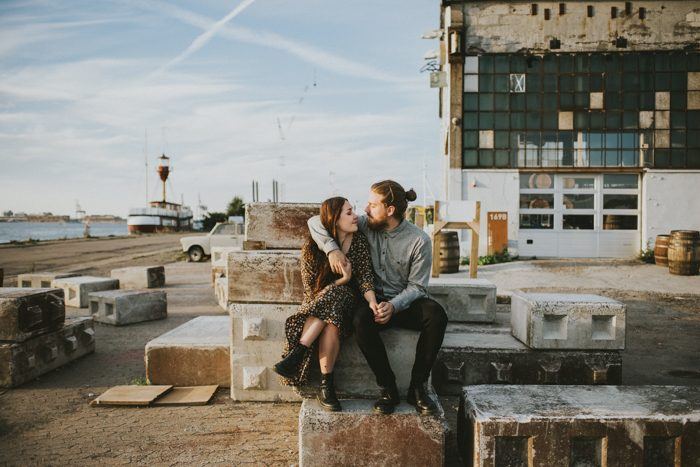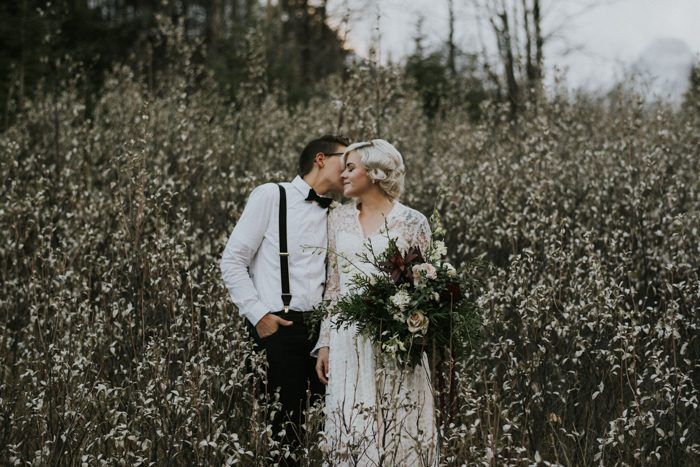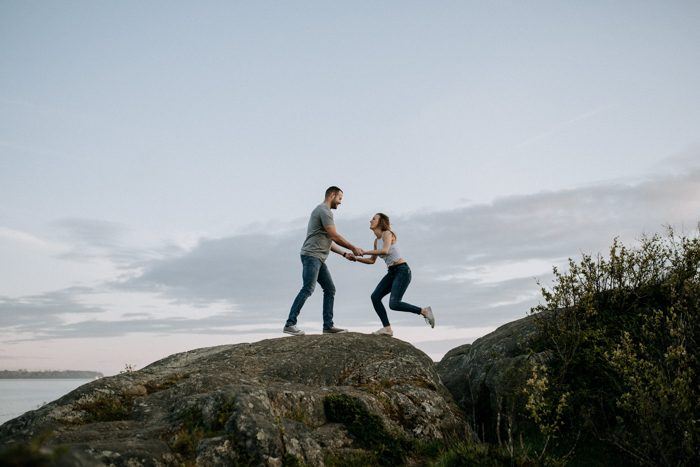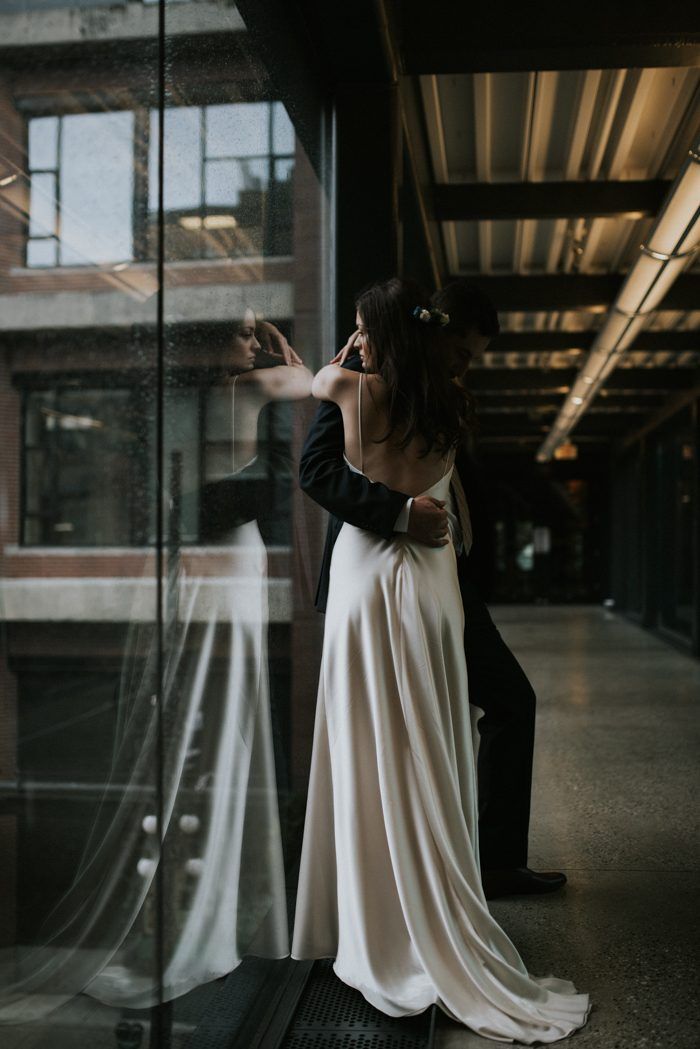 What is your data management workflow?
I am pretty paranoid about losing files (having had computer and hard drive crashes in the past), so I now have a system that works well for me. I don't store any photo files on my computer; I keep that clear so that things run faster.  I have a Lacie External Drive for each year and that is where all my working files are organized. From there, the files also get backed up on a Lacie desktop RAID. Once all the files for a year are completed and sent to clients, they get deleted off the RAID but kept on the externals. All of the files also get backed up to the cloud on Crashplan. With this system everything is getting triple backed up!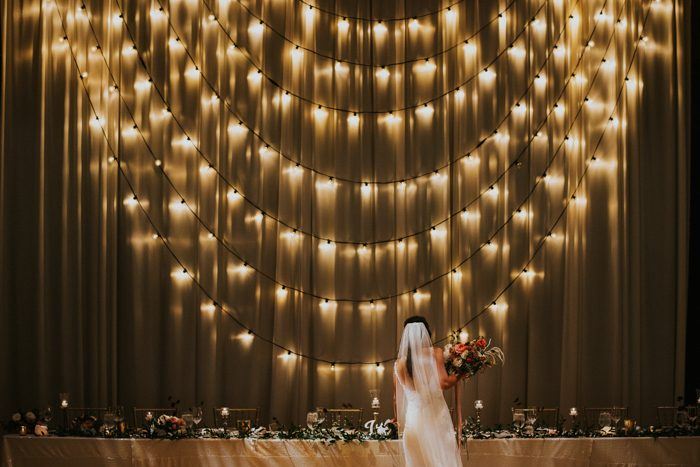 How do you keep your business organized? Do you use a client management system?
Honestly, I'm too cheap to use a studio management software haha! I am super organized though so I created different excel sheets and calendars to help keep me and my business on track. I made my own workflow checklist that I have to complete for every client so that I don't forget to do anything. I also have organized my computer and files into a straightforward naming system so that it's very easy to track things.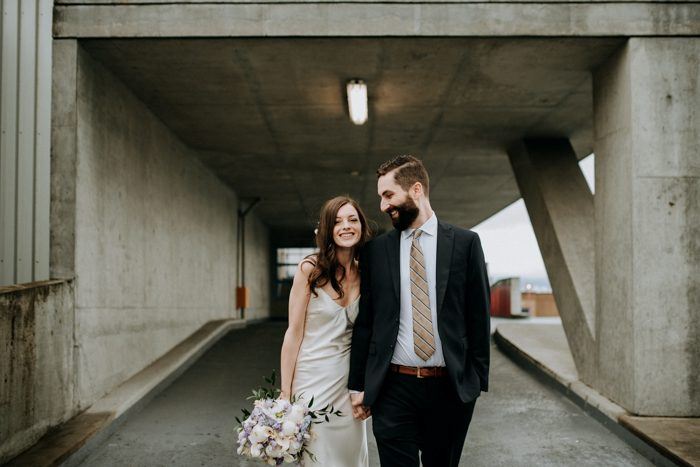 How do you organize/schedule your work week?
I don't generally work a standard 9-5 (as I detailed in my average day above), but instead break the work day up into blocks of time.  Mornings are for emails and paperwork, afternoons and evenings are when I edit/blog/do social media. During the summer I travel a lot for work so I'm generally only "in the office" a couple days and week but try and maintain my daily schedule as much as possible.  I always try and take one day off a week to spend time with my friends and family, usually Sundays unless I have a wedding that day. I also usually work out of coffee shops with other photographer friends a couple times a week, it's so nice to leave your house and be forced to put on pants and socialize with people.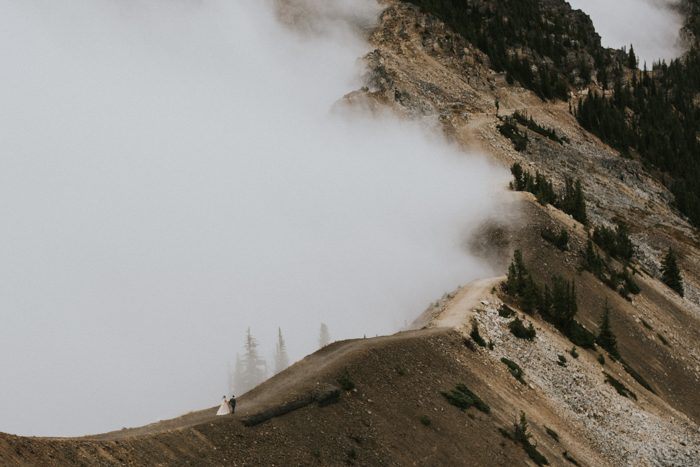 How much of your time is taken up by social media?
Too much, honestly!  This is one of the things I struggle with the most as a self-employed person. My work and my personal life are so intertwined that I find it really difficult to stop working/being on my phone. I want to show clients the person behind the brand and to engage with them, so as a result, I spend a lot of time on social media. I also run the social accounts for my other business, The Camp Collective (more on that below), so that adds to the time I spend online. I am working hard to cut my social media usage in half by being more deliberate about what I'm doing when I'm on there.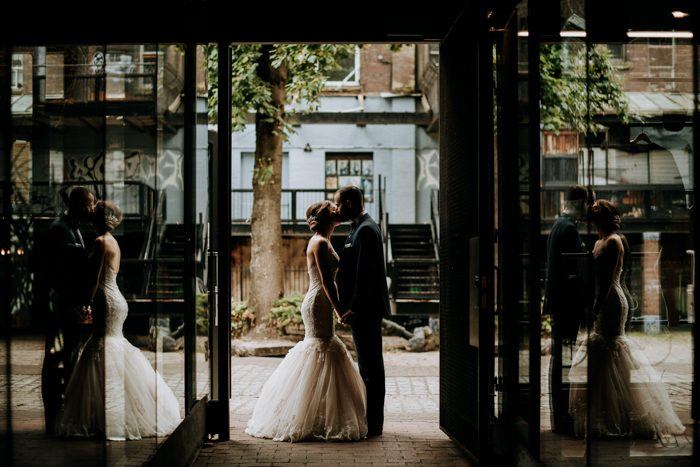 How has social media affected your business?
It has definitely helped my business, although, with the new changes to the algorithm, I have lost a lot of engagement. For that reason, I've been spending a lot less time focusing on social media and more time connecting with other photographers, submitting my work to blogs, and working on my SEO as I see those avenues paying off more in the long run. The best thing about social media for me has been meeting a huge network of other photographers all around the world.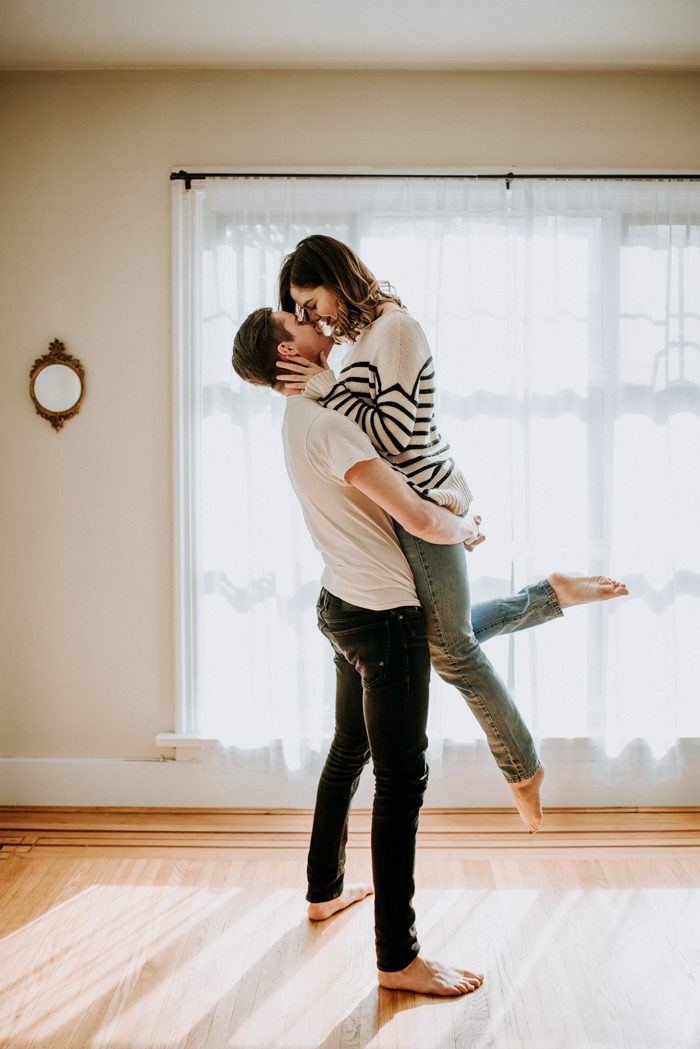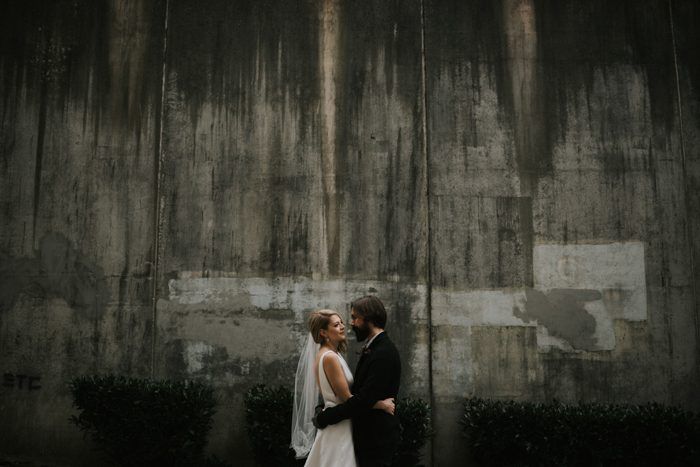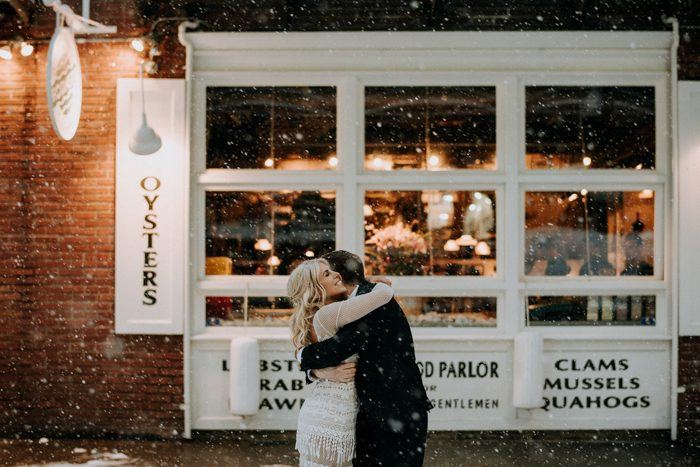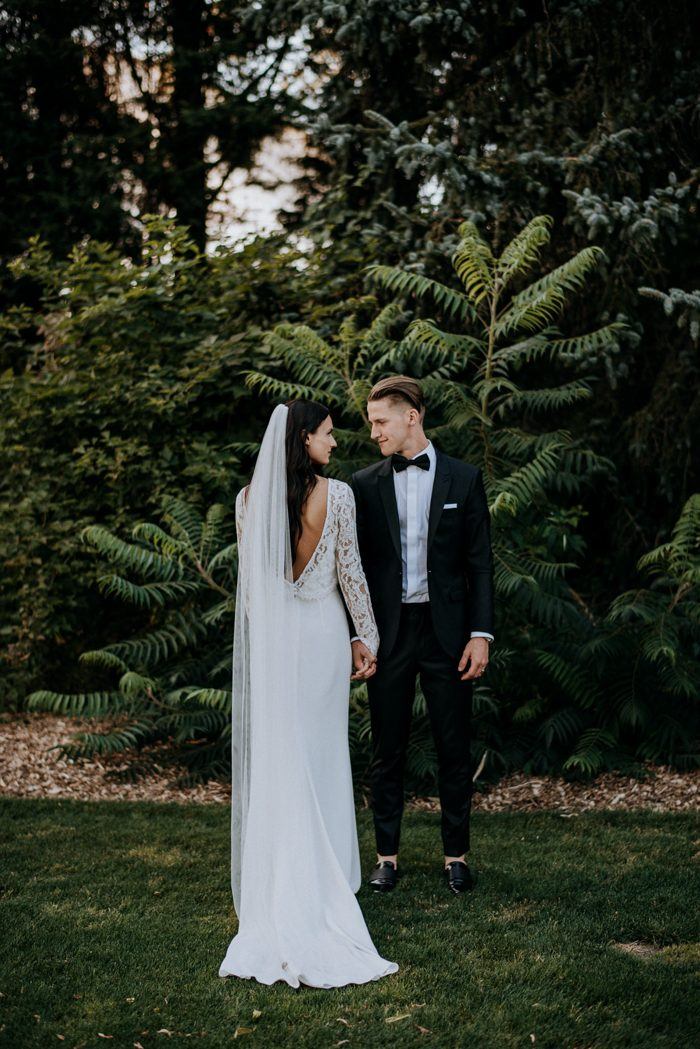 List all of the gear that you bring to your weddings:
2 Nikon D750s
Sigma Art 24mm 1.4
Nikon 35mm 1.8G
Nikon 58mm 1.4G
Nikon 85mm 1.4D
Nikon 105mm 2.8G
2 Nikon SB-700 Speedlights w/ MagMods
2 Lowel Pro Lights and an LED Video Light (these sit in my trunk and only come out at weddings that are very dark)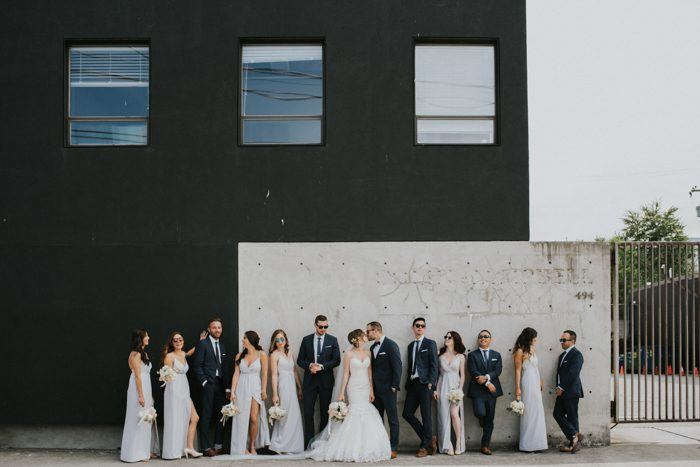 How have you continued your photography education?
Education and growth are super important to me. In fact, before I became a photographer, I went to school for Fashion Design, Business and Marketing, and Interior Design.  I think everyone has something to learn even great artists. We should constantly be looking for new ways to better ourselves and our work. I don't spend a lot of money on new gear or on marketing so I dedicate a reasonable portion of my income to attending workshops and conferences – usually, I go to at least two a year.  I also watch a lot of videos online and experiment with new techniques. One thing I would love to do in the future is to invest in a long-term, one-on-one mentorship as I would love an educational experience more tailored specifically to my business growth.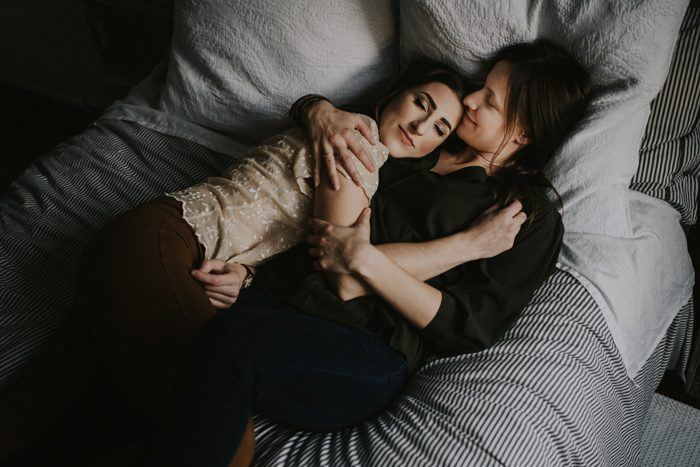 Do you have any bucket list locations that you hope to shoot at one day?
Too many! I love exploring places a bit off the beaten path and would love to go to Bhutan or back to Myanmar to shoot (so much interesting light!). Other places would include Svalbard, The Faroe Islands, and Newfoundland.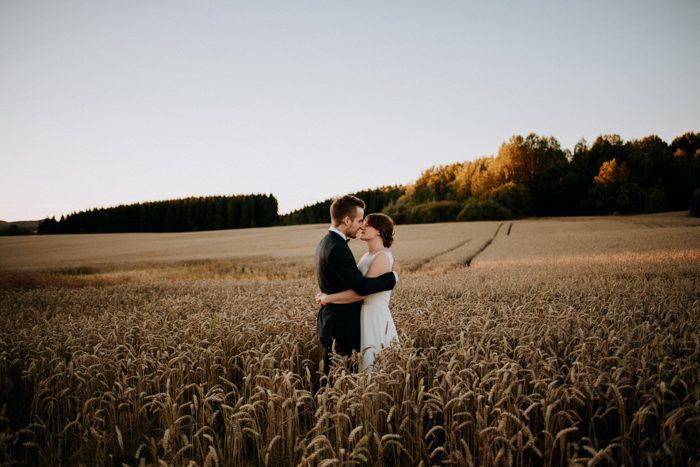 What is your favorite image that you've taken?  Can you describe how you created it? What is it that makes it different? 
I think this black and white image is my favourite because it was totally unplanned.  It was a few years ago so I was still just starting out and I was still experimenting a lot to help define my style.  I shot a bunch of images of this first dance with a flash but right before they finished dancing I decided to switch my flash off and just use ambient light.  It was a dark room with pot lights and they happened to dance right under one of the lights at the very end of the dance and the bride jumped into the groom's arms.  Once I saw the image I knew I had to convert it to black and white to isolate just their silhouettes and remove distractions. I love it because it shows emotion through body language only.  This photo always reminds me to try new things and continue to experiment always.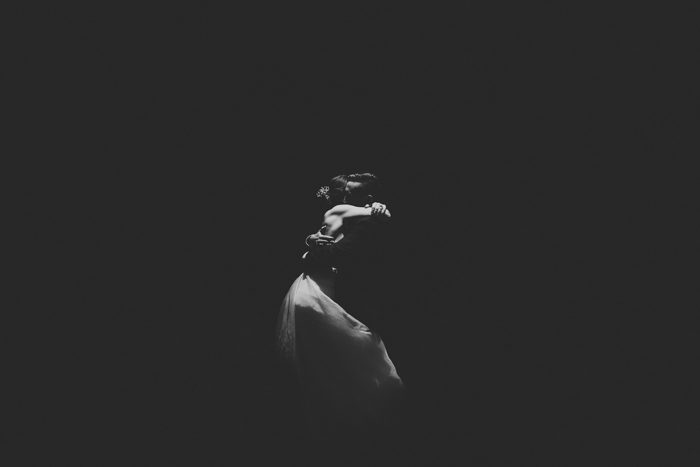 Do you have any advice for those who are just beginning to pursue a photography career?
If you're thinking about shooting weddings, learn your gear inside and out.  
Know how to use flash and lighting to your advantage (even if you shoot mainly natural or ambient light, you still should know how to use a flash).  
Make friends with other photographers! (This is one of the best things that has come out of a career in photography for me). It's great to have a supportive network of people around you, it's also a great way to get referrals!  
Figure out your CODB (cost of doing business) so that you know what you need to charge to run your business and live.
Recognize that social media is fickle, so don't focus solely on it as your only marketing tool. You can have a small amount of followers and still run a successful business.
Don't play the comparison game (it's soul-sucking); just focus on creating amazing, unique work and developing your own style!
Don't get discouraged if things aren't 'happening' quickly (you're not booking enough, you're not getting likes on social media, you're not winning contests, etc…) just work hard and those things will follow.  Remember that your journey is not going to be the same as anyone else's journey.
Celebrate all the successes along the way instead of dwelling on the things that didn't work out.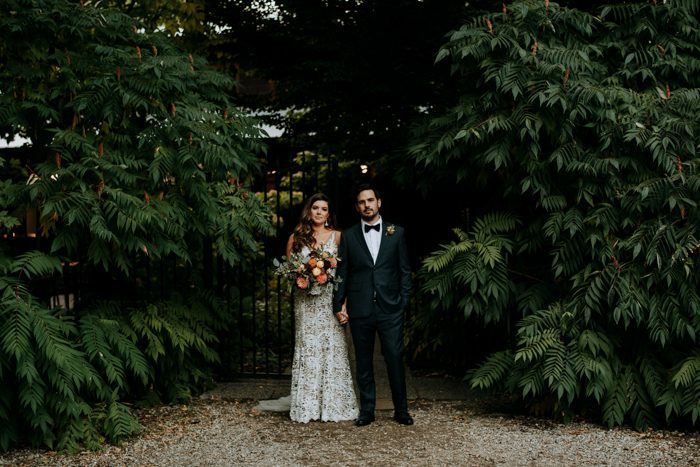 Describe your editing process? 
I use presets based off some different packs from Tribe Archipelago that I've tweaked a lot to achieve the look that I like.  I tried outsourcing and it didn't work well for me (although I know it's great for some people). Each photo has my preset applied on import and then I play with exposure, white balance, straightening (I'm super obsessive about straight lines), I generally clean up skin on almost every image if needed, and then I use radial filters and HSL sliders to tweak the image even further.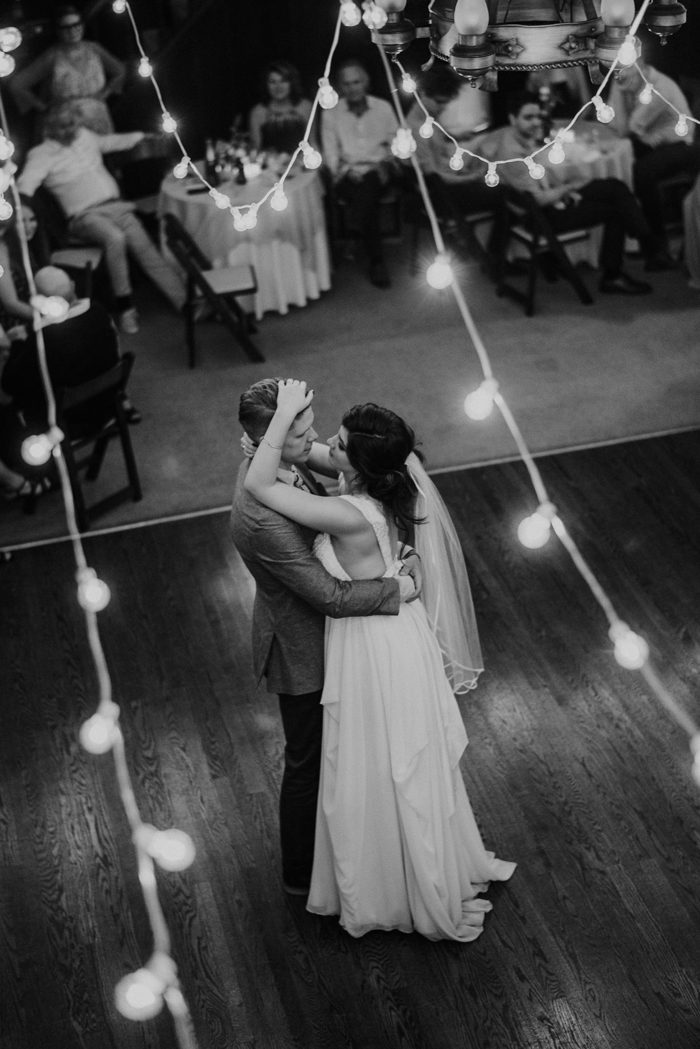 What software/applications could your business not live without?
Lightroom and Photoshop of course. Jpeg Mini is amazing and saves me so much space! SmartSlides is another application I use a lot for making client slideshows. For contracts, SignNow, has been super helpful and it's very affordable. Planoly is the app I use to organize my Instagram posts and is a great way to plan your social media in advance, plus they have a desktop version which makes it really easy!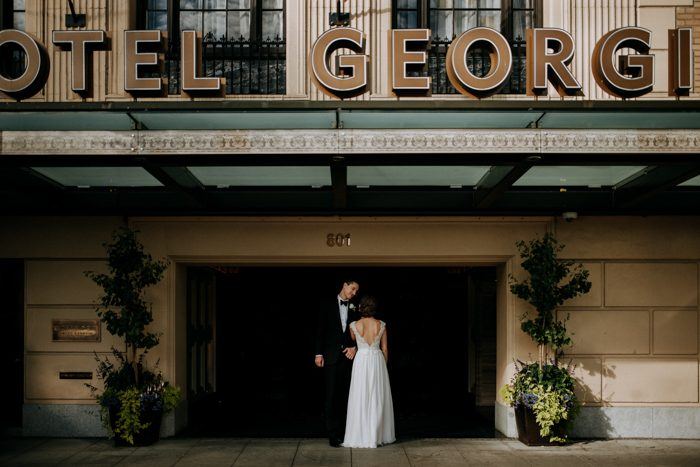 What gear would you recommend for a beginner photographer (camera body, lenses, etc.)?
I started with a cropped frame Nikon and it was great to learn on. Working with prime lenses taught me to move around to properly frame and compose instead of relying on a zoom. I would recommend just getting a few solid lenses to start with, I know a lot of photographers (myself included) who started out thinking they needed to have a ton of gear and it ends up being a waste of money. I had only a 35mm and 50mm when I was starting out and even now I use those lenses more than any other at a wedding.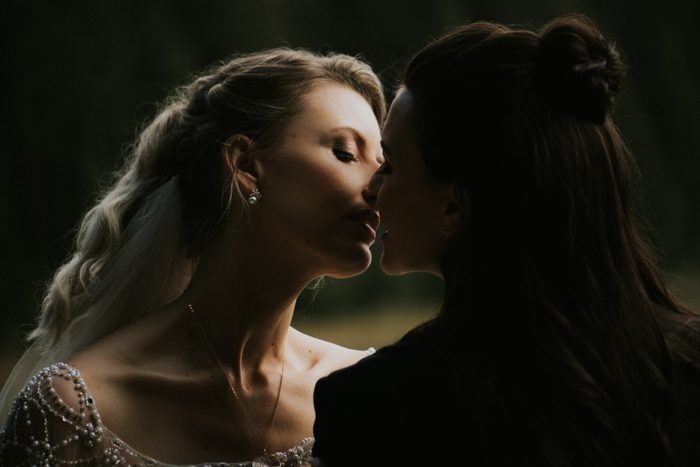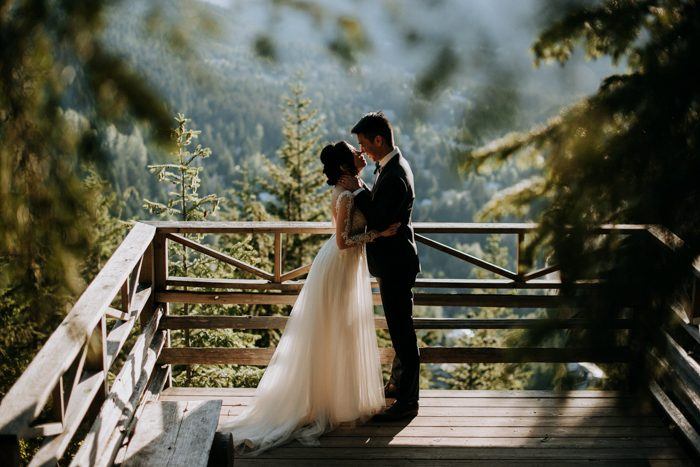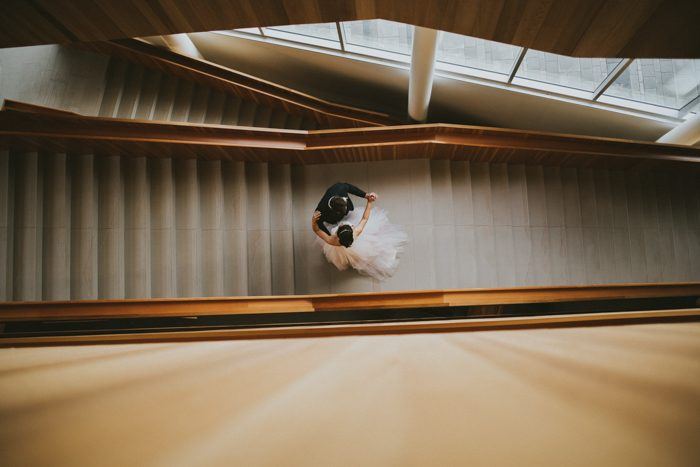 What's playing in the background while you edit?
Usually podcasts or talk radio during the day! I'm a huge podcast nerd, always embracing any opportunity to learn new things even while I'm working!  My current favourites are This American Life, Revisionist History, S-Town, Criminal, Stuff You Should Know, and The Daily.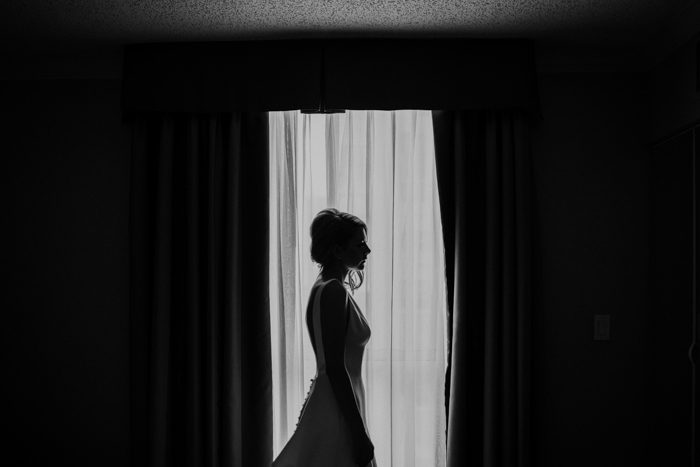 What's your biggest pet peeve in the wedding industry?
Treating well-known photographers like rock stars, and the idolization that goes on in the industry is getting out of hand. I think it's totally okay to look up to people and admire their work, but it's important to remember that we are all just people and not to put others on a pedestal. When 'big-names' are being used just to sell workshops, I think it's damaging to the photography community. Just because someone is popular or has a lot of followers on social media, doesn't necessarily make them a good teacher (or event organizer!). I see so many photographers disappointed in workshops that they have invested a lot of money in because they just weren't well executed. On the flip side, there are many many people out there who are creating amazing educational experiences for people (just check out the Junebug List of Best Workshops in 2018) and that is fantastic!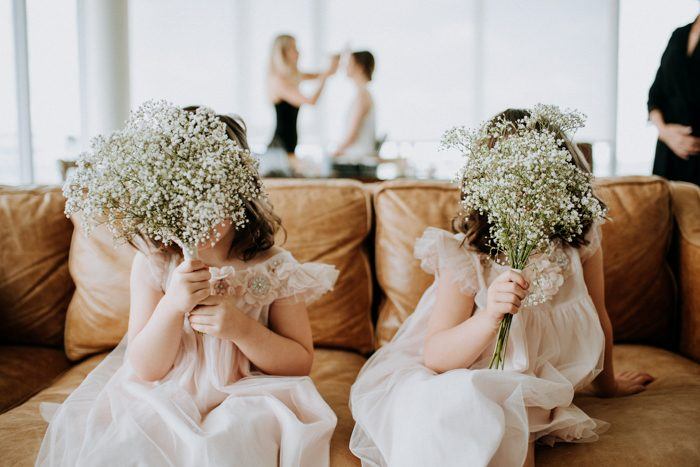 Is there anything you want readers to know about that you're working on or where they can learn more from you? 
Last year I co-created an educational experience called The Camp Collective with my friend and fellow photographer, Tara Lilly. We are now running/have plans for camps across Canada. We are basically a blend of workshop, retreat, and outdoor school. We spend three days doing boundary-pushing creative challenges, hands-on learning, community building, and fun summer camp activities. We have a couple camps in the works this year, and if anyone is interested in coming to visit us in Canada (where the poutine is abundant and the maple syrup flows!) you can find out more at our website www.thecampcollective.com.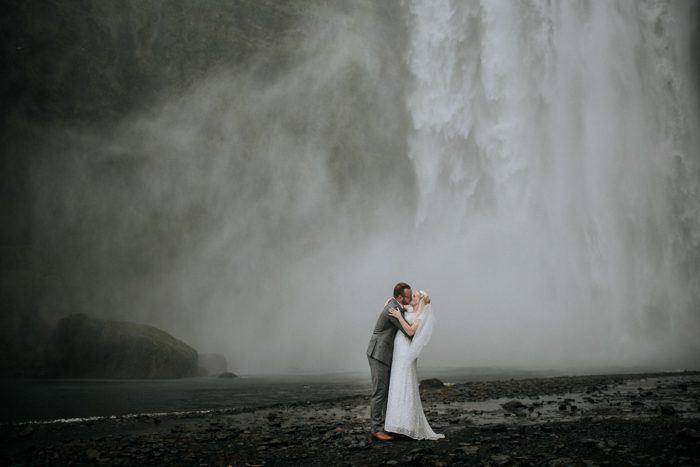 Where can people follow you and your work?
You can check out my site (with new branding!) at www.sararogers-photography.com or more current work on my social media channels at www.instagram.com/sararogersphotography or https://www.facebook.com/sararogers.photography.vancouver/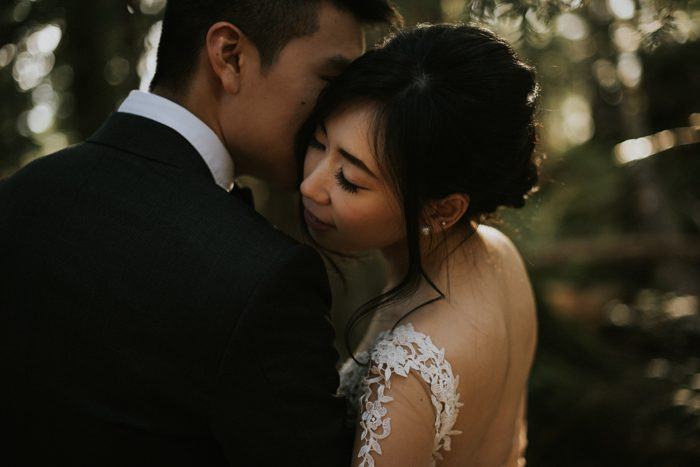 Thanks again to Sara Rogers for sharing some insight into her business! Can't get enough? Check out this Spotlight Interview with Kristen Kaiser.